Protect Your Liver with Artichoke Supplements
---



Date: May 27, 2011 12:07 PM
Author: Darrell Miller (dm@vitanetonline.com)
Subject: Protect Your Liver with Artichoke Supplements

Artichoke Extract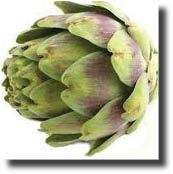 Your liver is every bit as important an organ as your heart in that you cannot live without it. People can survive for a period without a proper kidney function, since a dialysis machine can keep them going for a period of time. In fact, you can even be kept alive with a faulty heart with a machine looking after your blood circulation. However, there has be no equipment devised that can take the place of the liver, where the major biochemistry of your body takes place and your blood is cleansed of toxins.
Some plants, such as artichoke, can look after your liver in a natural way by helping to maintain its vital functions and offering it help in detoxifying your blood. An artichoke supplement can do the same job, and will not only act as a tonic for your liver and provide a number of essential B vitamins but also highly antioxidant substances such as Vitamins A and C and other anti-inflammatory and antioxidant components such as luteolin and the hydroxycinnamic acids cynarin and chlorogenic acid.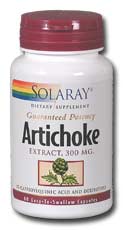 Add dietary fiber to the mix, and in an artichoke supplement you have a power mixture of phytochemicals that looks after your liver, your heart and your blood cholesterol levels. It also helps to stabilize your blood levels and offers some protection during chemotherapy and radiation treatment.
Guarantee:
VitaNet® LLC Offers a 100% Satisfaction Guaranteed!