How Does Vitamin E Help The Cardiovascular System?
---



Date: July 13, 2011 10:49 AM
Author: Darrell Miller (dm@vitanetonline.com)
Subject: How Does Vitamin E Help The Cardiovascular System?


The Heart, Antioxidants And Vitamin E
Nowadays, it is very important to employ ways and means that will make our body and health stronger and better. Because if we won't be able to keep our body fit, we will for sure suffer from the physical constraints that illnesses and other diseases could inflict on us. It is irrefutable that vitamin E is a very important component of a healthy and balanced diet because of the health benefits it is capable of offering. As a matter of fact, there are already various researches and studies that were conducted to find out the effects of vitamin E intake in keeping the heart hale and healthy.
Vitamin E by nature is a fat-soluble vitamin that can naturally be extracted in nuts, oils, and seeds. It is a highly esteemed antioxidant that has the capacity to protect us from the most dreadful cancer causing agents. Despite the fact that even in this modern world we live in, the exact metabolic function of the said vitamin is not yet fully determined, several reports would support that vitamin E has the innate capability of making the blood thinner therefore, makes the arteries and the cardiovascular system more healthy and safe from threats of cardiovascular ailments.
Vitamin E is said to have natural anticoagulant properties which means that it could make the blood less viscous. With this capacity, we are given a certain degree of hope that by taking the said vitamin, we could promote and enhance blood flow to the different parts of the body which will further lead to a healthier cells and tissues. In addition, vitamin E substances that are dissolved in the blood have the tendency to become more mobile hence; it will never stick to arterial walls thus will not cause any harm on the body.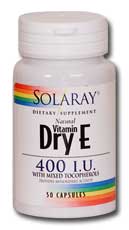 However, it is still very important to note that blood coagulation should be maintained in a particular and reasonable range so that other problems like bleeding, bleeding strokes, hematuria (bloody urine), and excessive menstrual periods in women could be prevented from taking their toll. Always put in mind that blood clotting is very crucial function of the cardiovascular system for it helps prevent extreme blood loss in instances of cuts and wounds.
In every situation, there will always be two sides of the coin. This goes the same way with vitamin E as a potential blood thinner. The first side would be its potential of promoting cardiovascular health by reducing the risk of heart ailments. The second side would be the possibility of excessive vitamin E intake which cause further problem because as we all know, vitamin E us a fat-soluble vitamin hence, it would be difficult to remove it from the body immediately. When there is too much vitamin E, clotting ability of the blood will be disrupted and it will be difficult to handle traumas and other bleeding problems.
In any action we will employ, it is always best to consult the doctor for proper guidance and advice. Because in every action we will employ, we should always expect a corresponding result.
Grab some vitamin E today and keep your self in good health!
Our Price: - $ 22.99 ...






Our Price: - $ 14.49 ...






Our Price: - $ 25.99 ...






Guarantee:
VitaNet® LLC Offers a 100% Satisfaction Guaranteed!