Thompson nutritional Manufacture Listing.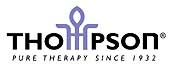 The Thompson® brand started in 1932 as a complete supplement line focused mainly on vitamins and minerals. In 2000, Nutraceutical Corporation acquired Thompson and made changes to ensure that you get a high-quality product line with Everyday Value Pricing and a larger product offering.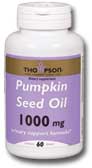 The product line now includes more than 250 products in not only the Vitamin and Mineral categories, but also the Herb and Specialty categories. In addition, count sizes have been updated to provide a full 30-day supply of product at a value price. Thompson's packaging features highly visible product names on bright, grape-colored labels. The Thompson® logo is prominently displayed in a band of yellow, gold or green, depending on the product category. Yellow is for Vitamins/Minerals, green is for Herbs, and gold is for Specialty.
Thompson® offers the quality nutritional products you are looking for at a value price you will be happy to pay.
Thompson nutritional Product List
New articles