Boost Your Health With Natural Glucomannan Fiber
---



Date: December 19, 2009 11:11 AM
Author: Darrell Miller (dm@vitanetonline.com)
Subject: Glucomannon Fiber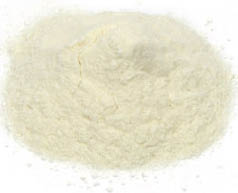 Glucomannan is derived from the extracted mucilage of the konjac root. This plant is part of the same family as yams, but does not have the calories. Glucomannan is a 100 percent natural form of fiber. The principle use of this herb is as a bulking agent to promote the feeling of fullness.
Glucomannan is a water-soluble polysaccharide. This nutrient is considered to be a dietary fiber. Often, glucomannan is a food additive that is used as both an emulsifier and thickener. Products that contain glucomannan are marketed under a variety of brand names, but are also sold as nutritional supplements for constipation, obesity, high cholesterol, acne vulgaris, and type II diabetes. Glucomannan can be found making up about forty percent by dry weight of the roots of the konjac plant. This nutrient is also a hemicellulose, which can be found in large amounts in wood of conifer plants and in smaller amounts in the wood of dicotyledons.
Glucomannan helps to reduce cholesterol, maintain regularity, and promote intestinal health. The herb also aids in normalizing blood sugar levels, relieving stress on the pancreas, and discouraging blood sugar abnormalities such as hypoglycemia. Glucomannan also absorbs toxic substances that are produced during digestion and elimination. The herb binds toxic materials and eliminates them before they can be absorbed into the bloodstream. Research has determined that glucomannan and lecithin together reduce cholesterol levels. Lecithin is responsible for breaking down fat and cholesterol, and glucomannan eliminates those broken-down particles from the body. This herb expands to about fifty times its original volume when it is taken with a glass of water.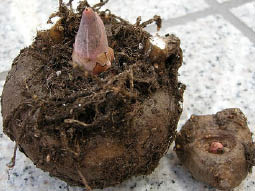 Diabetic patients have reported that they experienced benefits with glucomannan. One study, in which patients were given glucomannan daily for ninety days, found the mean fasting glucose levels to have fallen by 29 percent by the end of the ninety days. At the end of the period, the mean fasting glucose levels fell by 29 percent. Most participants in this study reduced their insulin requirements. Glucomannan may also help cholesterol levels. Animal studies have determined that there is a significant reduction in cholesterol levels when given this herb.
Before supplementing with glucomannan, it is important to speak with your health care provider. In the same sense, you should be sure to tell your health care provider about any complementary and alternative practices that you use. It is important to give them a full picture of what you do to manage your health. This ensures both coordinated and safe health care.
The root of the glucomannan plant is used to provide anorectic, antacid, cholagogue, digestive, nutritive, and purgative properties. The primary nutrients provided by this herb are calcium, iron, magnesium, manganese, niacin, phosphorus, selenium, silicon, sodium, vitamins A, C, B1, and B2, and zinc. Primarily, glucomannan is extremely helpful in treating blood sugar disorders, high cholesterol, constipation, diverticulitis, hemorrhoids, and obesity. Additionally, the herb is very beneficial in dealing with atherosclerosis, high blood pressure, diabetes, gastric problems, hypoglycemia, and pancreatic problems.
Our Price: - $ 15.99 ...






Guarantee:
VitaNet® LLC Offers a 100% Satisfaction Guaranteed!