What Are Essential Fatty Acids And Why Do We Need Them?
---



Date: March 26, 2010 05:18 PM
Author: Darrell Miller (dm@vitanetonline.com)
Subject: Essential Fatty Acids and our Health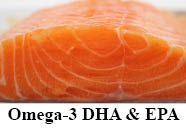 Essential fatty acids are also known as vitamin F or polyunsaturates. They must be supplied through the diet because the body is unable to make them. For this reason, they are referred to as essential. There are three basic types of essential fatty acids: linoleic acid, linolenic acid, and arachidonic acid. Linoleic acid is the most vital of these because it can be converted to linolenic and arachidonic acid. All of these are necessary for cell structure and all body functions. Essential fatty acids are required by every cell in the body. These substances are responsible for transporting fat-soluble vitamins A, D, E, and K, into the body.
Essential fatty acids are extremely important for a healthy body, with linoleic acid being the most essential of the fatty acids. EPA and DHA are included in omega-3 fatty acids, which are found in marine lipids. Research has determined that these reduce the risk of cardiovascular disease. Omega-6 fatty acids, which include GLA, are usually found in plant sources.
The most common forms of omega-3 fatty acids are EPA, DHA, and alpha-linolenic acid, which helps to create EPA and DHA. When animals eat plants that are rich in linolenic acid, they produce omega-3s. Omega-3 fatty acids can be found in the oils of cold-water fish such as salmon, sardines, bluefish, herring, tuna, and mackerel. EPA and DHA are liquids and remain so, which protects the fish by staying fluid even in cold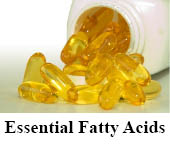 temperatures.
Omega-6 fatty acids can be found in fresh-pressed oils of many raw seeds and nuts. Gamma-linolenic acid also known as G L A is the most common form of omega-6 and has been found to have a variety of health benefits. It is responsible for helping to facilitate weight loss in overweight persons, but not those who do not need to lose weight. Additionally, GLA reduces platelet aggregation and helps to reduce symptoms depression. GLA may even help to alleviate PMS symptoms.
Essential fatty acids are able to help with a variety of disorders in the body. To name a few, they help to reduce blood pressure, aid in arthritis, lower cholesterol and triglyceride levels, reduce inflammation, improve skin disorders like psoriasis and eczema, and aid in nerve impulse transmissions. Additionally, essential fatty acids help with brain function, learning, and memory.
Numerous symptoms can result from a lack of essential fatty acids in the diet. These include fatigue, lack of endurance, dry skin, allergies, high blood pressure, angina, aching, frequent colds, digestive problems, dry hair, immune weakness, forgetfulness, depression, and arthritis. The symptoms of essential fatty acid deficiency can be extremely vague, often going unnoticed by health-care providers.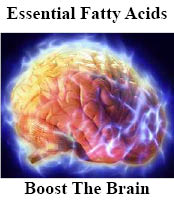 Essential fatty acids are so important that deficiencies can often be linked to a variety of symptoms. They contain superior nutritional support to encourage health and vitality in the body. Many individuals lack these essential nutrients, which are responsible for providing support for the immune system and health. The body needs these vital nutrients in order to function.
For more information on the many beneficial effects provided by essential fatty acids, please feel free to contact a representative from your local health food store. Vita Net health food store carries a large selection of fatty acid supplements at discount prices. Stop in today and browse our large selection of name brand vitamins today.

~video~
Guarantee:
VitaNet® LLC Offers a 100% Satisfaction Guaranteed!