Treating Depression Symptoms with Natural Herbs
---



Date: December 13, 2010 12:34 PM
Author: Darrell Miller (dm@vitanetonline.com)
Subject: Herbs For Depression

Fight Depression with Natural Herbs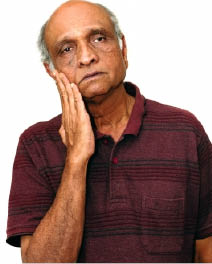 Before discussing treating depression with natural herbs we should first consider depression itself: what is it and what causes people to become depressed? Psychiatrists and psychologists will suggest a number of definitions although most experts agree that there are two forms of depression.
Causes of Depression
Exogenous depression comes about as a result of external factors such as bereavement, heavy debt, job loss, etc, while endogenous depression comes from within and is believed to be due to biochemical problems, including food allergies, hormonal changes, thyroid problems, nutritional deficiencies, particularly Vitamin B deficiency, and addictions. There are many other reasons for people becoming depressed, some of which can be established by the particular symptoms of the individual.
In many cases of depression the external factors are often easier to treat than those due to internal factors. Many exogenous causes of depression such as bereavement are alleviated through time, while causes such as job loss and debt can be resolved once the cause has been rectified: thus, if the patient is no longer in debt or is re-employed, the depression tends to disappear with the cause.
Symptoms of Depression
Depression is not diagnosed from a single symptom, but from a number of symptoms that can point to a person being clinically depressed and requiring treatment. Among the symptoms of depression are:
Prolonged periods of sadness or despair
Feelings of pessimism for the future
Feeling generally tired and lethargic
Overeating with resultant weight gain or under-eating with resultant weight loss
Either insomnia or hypersomnia
Disinterest in family or work
Feeling of guilt, worthlessness and low self-esteem
Inability to concentrate
Hyperactivity or general inactivity
Suicidal thoughts

Forms of Depression
Many normal people can suffer one or two of the above systems, and would not be diagnosed as depressed because of it. We can all get mood swings, feel a bit worthless now and again or be unable to concentrate or focus at times, but that does not mean we are clinically depressed.
Depression would not be diagnosed in a patient with just one of these symptoms but five or more likely would be. In fact, the American Psychiatric Association in the Diagnostic and Statistical Manual of Mental Disorders deem the patient suffering clinical depression if displaying 5 or more of the bottom 8 symptoms above for a month or more. This is believed to be the case with around 17 million Americans so it is a significant problem.
Manic depression is otherwise known as bipolar disorder, where patients have large mood swings from high and extreme hyperactivity and excitability to very low deeply depressive moods and is a clinical condition generally treated using drugs.
Treatment of Depression With Natural Herbs
The usual treatments are drugs that often have undesirable side effects; so many people are trying natural remedies instead. There are a number of herbs that can be used to treat depression, one of the most familiar being St. John's Wort. However, there are others, and here is a synopsis of each.
St. John's Wort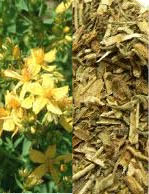 St. John's wort (hypericum perforatum) is likely the best known herbal treatment for depression. In fact, in Germany it is prescribed by doctors to children and adolescents for the treatment of mild depression and is available over the counter in many countries.
However, it can also be used in cases of severe depression, and a report in the Cochrane Database Review[8(4)] by K. Linde, M.M. Berner and L. Kriston in 2008 stated that of 29 separate tests carried out on a total of over 5,000 patients, the conclusion was that St. John's wort extracts were at least as good in treating severe depression with 5 times lower side-effects as tricyclic antidepressants and twice lower than the new selective serotonin reuptake inhibitors (SSRI).
It should be stated, however, that one trial on 340 subjects indicated no improvement over a placebo. However, the anti-depressive drug sertraline (Zoloft) was also shown to be no better than the placebo in this test, so some doubts must lie regarding its accuracy. Of all the herbal treatments, St. John's wort has had most testing carried out and it seems to be effective in treating mild to severe depression although not all experts are yet agreed.

Kava Kava Root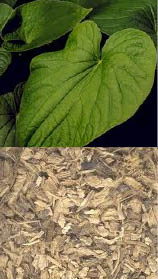 Kava kava can be used to treat depression and anxiety, largely due its content of kavalactones that are believed to increase the amount of a number of neurotransmitters in the blood, including the feel-good neurotransmitter serotonin. Kava kava root is mildly intoxicating, having much the same effect as alcohol, and can also reduce the symptoms of depression and anxiety.
However, it is doubtful if its effects are permanent and so it may be less of a depression cure as a short-medium term treatment. Its effects are also variable on different people, some describing it as making them feel relaxed and 'dreamy', while others find it therapeutic and making them feel better in themselves.
Kava kava should not be taken without your doctor knowing about because there have been concerns about its effect on the liver if taken in excess. A European-wide ban was lifted about two years ago after testing found the risks of taking it to be very low. It has been used for centuries as an intoxicating drink on islands such as Fiji.





Passion Flower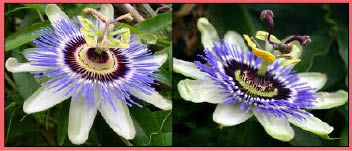 Passion flower has been used for centuries to treat anxiety, stress and depression, its active ingredients believed to be maltol and ethylmaltol that help to increase the level of gamma-aminobutyric acid (GABA) in the brain. GABA is one of the brain's key neurotransmitters and has been described by some as the brain's own 'Valium' supply.
Through the intervention of GABA, passion flower extract helps in reducing anxiety levels and makes you feel a lot calmer. If you suffer forms of depression that make you hyper or excitable, passion flower will help to reduce this and also helps to cure insomnia. It is a component of many natural sleeping pills.
These are just three natural substances that can be used to treat depression. However, you must inform your doctor or physician if you decide to take them since they may interfere with or change the effect of any antidepressant drug you are currently taking.
Call today for natural remedies for depression
Our Price: - $ 13.20 ...






Our Price: - $ 13.49 ...






Our Price: - $ 9.99 ...






Guarantee:
VitaNet® LLC Offers a 100% Satisfaction Guaranteed!