What is Dandelion Tea Good for?
---



Date: March 08, 2011 02:38 PM
Author: Darrell Miller (dm@vitanetonline.com)
Subject: What is Dandelion Tea Good for?

Dandelion Root
Dandelion tea must be best known as a detoxifying beverage that has been associated with improving liver and kidney functions. In the old days the plant is often considered a pesky weed, but today health organizations, such as the European Scientific Cooperative on Phytotherapy, have endorsed its efficacy in relieving liver problems among others. The tea produces a pronounced bitter taste and is often sweetened, but it also packs large quantities of micronutrients.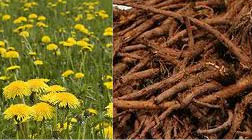 Peoples from the Old World are no stranger to dandelion tea, but the plant species are native to both Europe and North America. What we refer to as dandelion comprises a large group of flowering plants. The two most notable species are Taraxacum officinale and Taraxacum erythrospermum, both of which are used to make dandelion tea. The fact that it can be found right in your yard is the reason why health magazines regard this herb as one of the readily available nutritional powerhouses.
Maintains Intake of Nutrients during Weight Loss
Dandelion tea has been noted to contain significant levels of vitamins and minerals, the reason why it is popular among individuals who are following a weight-loss program. Many people seem to overlook the fact that depriving themselves of important food sources, such as whole grains, compromises their daily intake of dietary nutrients. Chronic dieting is particularly dangerous in the long run even for those who used to be physically healthy. Dandelion tea offers a solution to people on a diet by meeting the RDA for vitamin A and K and providing up to 30 per cent of vitamin C and vitamin B7. It is also rich in minerals like calcium, potassium, and iron.
Promotes Excretion of Toxins through Diuresis
Not surprisingly, dandelions have been used to aid a long list of symptoms and diseases, and it has been reputed as a natural diuretic for centuries. Due to its worldwide distribution, it is one of the few herbs that have earned visible presence in traditional medicine of the East and the West, and its use has always had something to do with the proper functioning of the liver and the kidneys. The bioflavonoids found in dandelion remove toxins from the liver, like ethanol metabolites, and facilitate their excretion through the urine.
Facilitates Absorption of Bioactive Compounds
Health professionals often point to the nutritional content of dandelion tea and other products from the herb. Most species of dandelions have been documented to be completely edible, and the quantities of bioactive compounds present in them have been compared with vegetables like spinach and broccoli. Consumptions of dandelions have even been considered tantamount to intake of dietary supplements as they are rich in phytochemicals that display the activities of many known polyphenolic substances found in black and green teas and other foods rich in antioxidants. While the plant contains high quantities of protein, carbohydrates, and fiber, the tea has been tied to more effective absorption of these bioactive compounds, making it an ideal beverage to match with any food source.
Guarantee:
VitaNet® LLC Offers a 100% Satisfaction Guaranteed!