Is Cod Liver Oil Good for My Health?
---



Date: July 30, 2011 01:19 PM
Author: Darrell Miller (dm@vitanetonline.com)
Subject: Is Cod Liver Oil Good for My Health?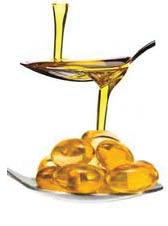 Cod liver oil is a dietary supplement obtained from the liver of a group of fishes collectively known as cod. It is an all natural remedy for a diverse variety of disorders, and as such remains one of the most popular supplements to this day. Recent studies have confirmed many of its age-old health claims. It is now common knowledge that it aids joint health, treats skin conditions, and improves brain function.
Deactivates Pain Chemicals
The nutrient profile of cod liver oil makes it an excellent source of eicosapentaenoic acid, or EPA, and docosahexaenoic acid, or DHA. These omega 3 fatty acids have long been identified by scientists as anti-inflammatory compounds. Numerous studies have documented that they exert an inhibitory effect on chemicals that sensitize tissues to pain, cause excessive inflammation, and bring on rheumatism.
Nourishes Joint Cartilage
Cod liver oil is a traditional treatment for joint pain characteristic of arthritis. In recent years, it has been noted as the leading therapeutic remedy for rheumatoid arthritis and osteoarthritis. Research has shown that it is capable of switching off enzymatic processes responsible for the destruction of cartilage tissue in arthritis. Also, its fatty acid content nourishes the proteins found in joint cartilage.
Protects Nervous Tissue
The myelin sheaths that insulate the axons of nerve cells located in the brain and spinal cord require fatty acids to support their physiological functions. In particular, DHA is the principal fatty acid that nourishes nervous tissue. Cod liver oil has been utilized as an adjunct medication for multiple sclerosis in studies, and reports suggest its potential as a mainstay of treatment for other neurological disorders.
Enhances Brain Function
In addition to their known role in the upkeep of myelin sheaths, fatty acids are directly involved in the development of brain function. In fact, they are a major component of breast milk. For years, nutrition experts have suggested consumptions of cod liver oil to combat neurodegenerative disorders as well as enhance cognitive capacities as it contains high levels of compounds proven as effective nootropics.
Alleviates Skin Conditions
The nutrient profile of cod liver oil is particularly good for the skin. Apart from the fact that it counters inflammatory agents that cause hypersensitive skin conditions, such as eczema and psoriasis, it also promotes tensile strength and maintains skin elasticity. Cod liver oil is a good source of omega 3 fatty acids, essential fatty acids, vitamin A, vitamin, D, and vitamin E, all of which contribute to skin health.
Prevents Heart Disease
Cod liver oil maintains heart health and even reverses cardiovascular disorders. Medical professionals have supported this nutritional supplement as it has been clinically proven to cut the risk of heart disease. It alters the profile of lipids present in the blood and appears to reduce cholesterol. For decades, lower incidence of cardiovascular disorders has been tied to populations that consume high amounts of cod.
Our Price: - $ 15.97 ...






Guarantee:
VitaNet® LLC Offers a 100% Satisfaction Guaranteed!