Do Men And Women Really Stop Producing Glutamine When They Hit 40?
---



Date: June 01, 2013 10:51 AM
Author: Darrell Miller (dm@vitanetonline.com)
Subject: L-glutamine as we age!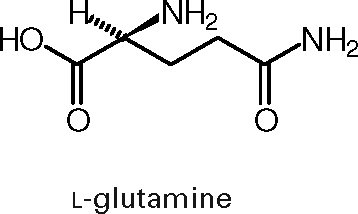 Glutamine is one of the most abundant amino acids in the body. The body is capable of making enough of glutamine for its own regular needs although at times of extreme stress and age, the body may need more. Glutamine has some great importance (aka. body detox) as it is used by the body to remove excess ammonia which is a waste product the body produces everyday. It also acts as an immune system function booster as well as helping the brain to function and aiding in digestion.

Some medical conditions can lower the levels of glutamine like infections, surgery, injuries and prolonged stress, it is advisable that you take a glutamine supplements in order to boost its level in the body.

L-glutamine also helps in the following health conditions;

Depression

Insomnia

Ulcerative colitis

Anxiety

Crohn's disease

L-glutamine reduces as we age

This amino acid is mostly stored in muscles and the lungs. As muscle mass decrease with age so does the production of L-glutamine throughout the body. L-glutamine is primarily produced in the muscles, this accounts for 90% of the L-glutamine that is synthesized in the body, so aka less muscle means less glutamine. It is also produced in small amounts in the brain plus the liver but the liver more or less regulates the levels in the blood and is a large consumer of this amino acid.
When glutamine levels drop, a supplement or foods high in L-glutamine should be consumed. Some studies have shown this amino acid to greatly reduce the healing time of healing for the patients who undergo surgery in the hospitals. In case one has an abdominal surgery, the hospital stay time can be reduced by providing parental nutrition of this supplement.

Some of the dietary sources of L-glutamine

amino acid supplements
eggs
chicken
dairy products
cabbage
wheat
spinach
beans
parsley
beef

beets
Small amounts of L-glutamine are also found in vegetable juices. Diets that are enriched with L-glutamine have been known to maintain cellular function as well as maintain a strong gut barrier. This suggests that this amino acid helps to protect the walls and the lining of the mucosa and gastrointestinal tract. Some of those people who may be having inflammatory bowel disease or crohn's disease might not be having enough of the it in the body.
pH balancing

This amino acid is a strong carbon downer, this helps in refilling the cycle of citric acid and regulation of the acid balance in the bodies kidneys by way of producing and eliminating ammonia.

More Benefits:
Maintain health acid balance
stenghthen digestive lining
fight inflammatory diseases
The List Goes On And On, have you had enough glutamine today?
Guarantee:
VitaNet® LLC Offers a 100% Satisfaction Guaranteed!