The Health Benefits Of Barley Grass.
---



Date: November 28, 2013 04:10 PM
Author: Darrell Miller (dm@vitanetonline.com)
Subject: The Health Benefits Of Barley Grass.

What is Barley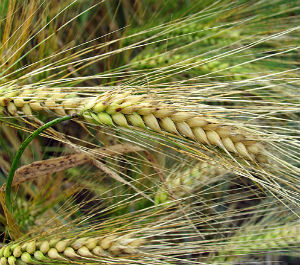 Barley are grains whose grass is used to extract juice that have nutritional supplements, producing abundance of minerals including vitamins to the body. At the point of maturity, grass barley has very essential nutrients such as vitamins, proteins, amino acids and other body mineral supplements. These abundant nutritional elements play a crucial role for optimum health conditions both in children and adults.
Benefits of Barley
The supplements found from grass of mature barley contains significant portion of dietary fiber. This presence of fiber in ant diet plays huge importance in the digestion process and proper absorption of nutrients in the process. In addition fiber prevents any intestinal complication such as colon cancer.
Barley grass acts as a source of protein for our bodies. Proteins play a major role in cell development and their maintenance, leading to the growth of tissues and muscles. This contributes to the overall functioning of all the body organs.
Antioxidant presence in barley grass provides protection and elimination of harmful free radicals in the blood system. These toxic elements can lead to development of infections like cancer, in deficiency of such antioxidants.
Grass from barley has of fair amounts of potassium and calcium. These mineral supplements can be lost from an illness or a heavy exercise, hence the need for replenishment. Calcium- enriched barley grass helps to add these essential electrolytes for optimum body functioning.
Barley grass contains high organic sodium contents, which dissolves calcium deposits in the joints and replenish organic sodium found in the stomach lining. This aids the digestion process by improving hydrochloric acid production in the stomach. People with arthritis conditions can use barley grass juice due to its high content of organic sodium present.
Finally, users of barley grass find it very useful in aiding weight loss, healing of ulcers, correction of blood sugar problems and mostly as a general tonic.
Our Price: - $ 10.29 ...
Our Price: - $ 7.91 ...
Guarantee:
VitaNet® LLC Offers a 100% Satisfaction Guaranteed!