Various benefits of green tea that help you to extend your life
---



Date: December 05, 2013 01:34 AM
Author: Darrell Miller (dm@vitanetonline.com)
Subject: Various benefits of green tea that help you to extend your life

Green Tea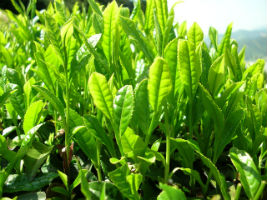 All the experts say that an apple in a day can extend your life for five years or more, but very few people know that this rule is applicable on green tea as well. Since green tea is one of the best source of nutrition's and antioxidants that's why it is also known as the best drinking beverage on the earth and its antioxidants play a key role in extension of people's life.
Benefits of Green Tea
As we said great tea is full of antioxidants that means these antioxidants and nutrition can reduce your aging process and can keep you younger for a longer time. That means it will not only add years in your life, but it you will remain younger as well for a longer time compared to other people.
Other than this, it can also help you to burn your body fat very quickly and a study proved it that those people that drink green tea burnt extra 200 calories compared to other people. It also enhances the efficiency of liver and as a result of this metabolic rate also increases many fold. That means you will not need to worry about your extra weight and with a toned and healthy body you can surely add few extra year in your life time.
Along with weight control and reducing aging green tea can protect you from a variety of heart diseases, blood pressure, diabetes, arthritis, Alzheimer's, allergies and a variety of cancers as well. Other than this, green tea is highly effective in improvement of immunity system as well and when you stay away from so many of these diseases, then you stay healthy, fit and fine and as a result of this your life expectancy automatically increases many fold compared to those people that remain ill and vulnerable to many diseases.
Our Price: - $ 4.56 ...






Our Price: - $ 15.53 ...






Our Price: - $ 4.70 ...






Guarantee:
VitaNet® LLC Offers a 100% Satisfaction Guaranteed!