The role played by iodine in weight management
---



Date: December 23, 2013 02:56 PM
Author: Darrell Miller (dm@vitanetonline.com)
Subject: The role played by iodine in weight management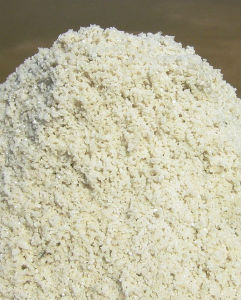 What is Iodine
Iodine is a mineral that is found in trace amounts in the body. Its effects in weight loss are, however, significant because it supports the thyroid gland's function in accelerating metabolism. The following is a look at how iodine is important for weight management.
Studies on Iodine
Studies have conclusively proven that insufficient intake of iodine in the body has resulted to the enlargement of the thyroid gland or a drop in its functional capabilities. These result to weight gain even where there is a reduction in the consumption of calories.
A properly functioning thyroid gland is essential because it eliminates chances of body fat accumulation and water retention, which contribute to weight gain. An underactive thyroid, also known as hypothyroidism can, however, be corrected by daily intake of iodine by eating foods rich in the mineral or supplementation.
Natural sources of iodine
Include tea, sweet potatoes, broccoli, cabbage, onions, iodized salt, peanuts, mustard, pine nuts, bladderwrack, kelp and various sea vegetables. Adults are required to consume at least 150 micrograms of iodine on a daily basis to ensure that their thyroid glands functioning optimally.
How Iodine Works
Iodine works by increasing the production of T4, which is a hormone that adjusts the body's rate of burning fat and metabolism. It also increases mental and physical activities, which play an important role in weight loss.
Precaution
It is important to exercise care when increasing the intake of iodine because too much of it is also detrimental. Consulting a physician is advisable to ensure that the mineral is increased in moderation to ensure safety.
In conclusion
The amount of iodine in ones diet has a significant effect on weight loss. It is, therefore, necessary to ensure that the recommended daily amount of the mineral is consumed to ensure that the body is functioning optimally. Signs of iodine deficiency include fatigue, poor memory, impotence, low sex drive, irritability and problems in ones complexion, hair, teeth, and nails.
References:
//www.naturalnews.com/008902.html

//diet.lovetoknow.com/wiki/Iodine_Weight_Loss

//www.askdrgarland.com/?p=1226

//www.livestrong.com/article/292129-iodine-drops-for-weight-loss/

//www.ask.com/question/do-iodine-supplements-help-you-lose-weight

//www.trimnutrition.com/blog/the-nutritional-importance-of-iodine

//theweightlossinstitute.com/mgold/iodine.php

//voices.yahoo.com/iodine-weight-loss-5579691.html

//www.3fatchicks.com
Guarantee:
VitaNet® LLC Offers a 100% Satisfaction Guaranteed!