Why Should I Be Taking The Supplement PABA?
---



Date: January 11, 2014 04:05 PM
Author: Darrell Miller (dm@vitanetonline.com)
Subject: Why Should I Be Taking The Supplement PABA?

What Is PABA?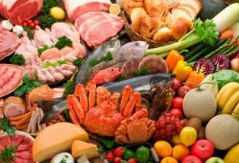 PABA, which is the acronym for Para-AminoBenzoic Acid, is an antioxidant that is made in the human body by friendly intestinal bacteria. It is considered by some people as a B complex Vitamin. But it is actually an amino acid, not really a vitamin. Sometimes it is called Vitamin Bx. PABA is non-essential nutrient found in liver, mushrooms, whole grains, molasses, spinach and brewer's yeast. PABA offers many health benefits. An ever increasing number of people are turning to this nutritional supplement for its beneficial properties.
Health Benefits of PABA Supplement
The great benefits of taking of Para-AminoBenzoic acid include, but not limited to treat, cure or improve arthritis, vitiligo, anaemia, headache, and hair loss. PABA is used to treat vitiligo which is a skin disorder caused by the local destruction of the pigment-producing cells of the skin. A person with vitiligo loses his or her skin pigmentation, resulting in the appearance of the white skin patches. Experts suggest that a regular intake of 100 mg of PABA supplement 3 – 4 times each day along with the PABA injections can help in the repigmentation and improvement of the skin area affected by vitiligo.
According to many experts, including medical practitioners, infertile women may become pregnant by taking the regular intake of PABA supplement. Taking 100 mg PABA four times a day will contribute to the maintenance of good health. However, how much PABA supplement your body requires will depend on your overall health. More and more people are using PABA supplement to PABA has been tested and proven to help to shield the skin against UV (Ultra Violate) ray of the sun. This nutritional supplement has been used to treat other skin disorders such as sunburns and eczema.
In Conclusion
Para-AminoBenzoic Acid is a food or nutritional supplement that is available from both bold natural and synthetic sources but it is not considered an essential nutrient. Do not take more than 400 mg of PABA supplement without consulting your doctor. Finally, PABA supplement is natural and can be taken by both children and adults. So, use this great nutritional supplement to fight certain health problems and improve your health and mind.
References:
//www.livestrong.com/article/418608-benefits-of-the-supplement-paba/

//www.wisegeek.com/what-is-para-aminobenzoic-acid.htm#didyouknowout

//www.healthsupplementsnutritionalguide.com/PABA.html
Guarantee:
VitaNet® LLC Offers a 100% Satisfaction Guaranteed!