Are Laxatives Safe For Your?
---



Date: April 26, 2014 10:03 PM
Author: Darrell Miller (dm@vitanetonline.com)
Subject: Are Laxatives Safe For Your?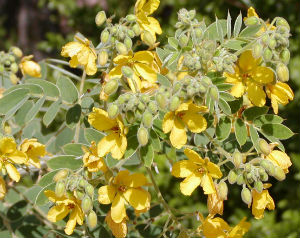 Laxatives
Herbal laxatives could promote bowel activity with mild purgation. They are usually used when there is a blood toxicity, constipation, an infection that cleansing of people bowel is needed, insufficient fiber in diet, a skin condition which caused by insufficient elimination, gallstones or hypertension.
Common laxatives
The most common laxative herbs used are senna, cascara sagrada, sesame, psyllium and milkweed. Milkweed or Asclepias syriaca is an old home remedy for warts, and medicinally important in heart disease treatment. The seed of Psyllium contain copious amounts of the mucilage, which are able to treat constipation, diarrhea and act as an effective and safe weight loss aid.
Why Would You Use Laxatives?
For relief of constipation you might suppose to use laxatives. Constipation is a gastrointestinal disorder, which make result in fewer or difficult bowel movements. Low fluid or fiber intake is the common causes of constipation. You will discover that bulk-forming laxatives are usually recommended for first aid when you have a constipation problem that will draw fluid into your intestines. However, it is not recommended to use laxatives in long-term, because it could give you harmful side effect.
The Pros and Cons of Taking Laxatives
Laxatives were used for conditions like irregularity, painful elimination and hard stools. For temporary use laxatives are help to treat some chronic condition and invaluable. However, using laxatives for long-term use may give you several risks: cramping, bloating, nausea, gas and diarrhea. The most important risk you might want to know, is your body will be dependent on that herbs. It is an important option to consult to your doctor when having a risk of laxatives. Since there are some risks of using laxatives, you would like to try the alternatives of laxative when you are planning to use in a long term. Here are some valuable alternatives: Fiber rich food, drink plenty of water daily and exercise regularly.

Guarantee:
VitaNet® LLC Offers a 100% Satisfaction Guaranteed!