Vitamins that Help Balance Uric Acid in the Body
---



Date: February 10, 2015 05:58 PM
Author: Darrell Miller (dm@vitanetonline.com)
Subject: Vitamins that Help Balance Uric Acid in the Body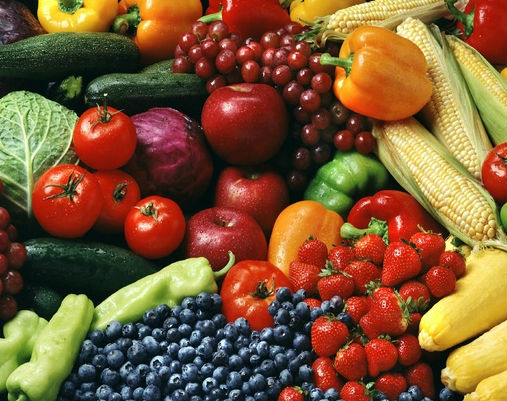 What is a uric acid?
Uric acid is a waste product that can found in the body. It is a by-product of fructose metabolism. Therefore, a person with a diet rich in fructose will have a higher level of uric acid unless they can take certain measures to ensure that the levels are checked.
Effect of high uric acid
Very high levels of this waste product are associated with certain painful conditions. One of these conditions is gout. Gout is a type of very painful arthritis that will commonly affect the big toe. It is characterized by extreme pain and most people who have this condition are often on medication to regulate it for most of their lives. It is the most common disease associated with high uric levels, but not the only one.
People with High Blood pressure and obesity also exhibit higher levels of the acid in their systems. It is important to note however, that uric acid functions as both an anti-oxidant as well as a pro-oxidant. For this reason, you do not want to lower its levels too much, so as not to miss its anti-oxidation properties. You want to have optimal levels of the acid in your body and the following vitamins and natural spices can help you achieve this easily.
Vitamins to Regulate Uric Acid
Vitamin C: Vitamin C has been recommended in many health advice articles as being especially useful to lowering the levels of uric acid in your body. However, it is important to be very careful when taking Vitamin C for this purpose since taking too much could have the opposite effect; that of increasing the levels of this acid in your body. Vitamin C can be found in many natural supplements but you are likely to get good results with the natural sources, which are fruits such as oranges and lemons as well as in vegetables.
Vitamin B5: This vitamin is very important in breaking down excess uric acid in the body. Also known as pantothenic acid, it is actually the necessary ingredient in the body for the excretion of this acid. Most people who have excess uric acid have a Vitamin B5 deficiency. Stress is a major cause of low levels of this vitamin.
Vitamin B9: Also known as folic acid, this vitamin has been used by many people suffering from gout to help lower the levels of uric acid in the cells. Although there are no real studies that show its efficiency, many people who take folic acid supplements have claimed a reduction in the intensity of gout symptoms.
Natural Herbs and Spices that can help, there are also a number of natural herbs and spices that can greatly help to reduce the levels of uric acid in the body. This is because certain herbs have been known to have higher anti-oxidation properties than even fresh fruit and vegetables. Some of the herbs and spices associated with uric acid control include; cloves, ginger, rosemary and turmeric. These four spices also have anti-inflammatory properties that can be very useful to those suffering from gout.
References:
//articles.mercola.com/sites/articles/archive/2014/01/27/gout-uric-acid.aspx

//www.livestrong.com/article/334604-vitamins-that-lower-uric-acid/
Our Price: - $ 23.25 ...






Our Price: - $ 24.99 ...






Guarantee:
VitaNet® LLC Offers a 100% Satisfaction Guaranteed!