Search Term: " officinalis "

Messages 1-22 from 22 matching the search criteria.
---
Borage seed oil found to mitigate effects of radiation therapy on the liver



Date: August 19, 2018 09:53 AM
Author: VitaNet, LLC Staff (support@vitanetonline.com)
Subject: Borage seed oil found to mitigate effects of radiation therapy on the liver


Borage seed oil is typically used to treat the following health problems, rheumatoid arthritis, chest congestion, cough, depression, premenstrual syndrome, and menopausal symptoms. It is often used for hair and skin conditions such as hair loss, eczema, and Acne. borage oil contains a powerful anti-inflammatory compound known as gamma-linolenic acid however, borage oil is unique in that its GLA content is remarkably high.Also known as starflower, borage (Borago officinalis) is an herbaceous flowering plant.As a common herbal treatment in traditional medicine practices for hundreds of years, borage oil has numerous uses ranging from treating skin flare-ups to lowering pain.The most beneficial aspect of using borage oil either topically on the skin or internally in capsule form is it has strong anti-inflammatory effects.Borage oil is becoming increasingly popular as a natural anti-inflammatory supplement because it has one of the highest amounts of GLA of all seed oils.GLA is one type of omega-6 "essential" fatty acid that the body cannot make on its own, so we must get it from outside sources.The mechanisms of [borage oil] that provide protection against gamma-irradiation-induced toxicity may be explained by its antioxidant activity, inhibition of MDA, and prevention against GSH depletion due to its high content of GLA. Therefore, [borage oil] may be used as a beneficial supplement for patients during radiotherapy treatment.Borage can be helpful for treating a wide range of both short- and long-term illnesses like Bone loss and osteoporosis,skin disorders,Rheumatoid arthritis pain,managing diabetes,Dealing with stress, Hormonal imbalances, including adrenal insufficiency,respitory distress like bronchitis, colds, coughs and fevers,Alcoholism,preventing heart diseases and Inflammation causing pain and swelling. Borage oil is often used along with evening primrose oil supplements to further increase the anti-inflammatory and pain-reducing effects.
Key Takeaways:
Borage has a high amount of gammalinolenic acid, which is a strong anti-inflammatory agent.
A team of Middle-Eastern scientists decided to test the plant's efficacy against the effects of gamma radiation.
Indicators of liver disease, or damage caused by radiation, were notably less among those rats that had been given borage oil.
"Also known as starflower, borage (Borago officinalis) is an herbaceous flowering plant most known for being the source of borage oil."
Read more: https://www.naturalnews.com/2018-08-17-borage-seed-oil-found-to-mitigate-effects-of-cancer-treatment-the-supplements-antioxidant-activity-reduces-damage-to-liver-from-chemicals-according-to-study.html
(https://vitanetonline.com:443/forums/Index.cfm?CFApp=1&Message_ID=5713)
---
Sooth Diverticulitis Marshmallow Root



Date: September 27, 2016 05:11 PM
Author:
Darrell Miller
Subject: Sooth Diverticulitis Marshmallow Root

Diverticulosis occurs when pouches form along the wall of the gastrointestinal wall, especially in the colon. Diverticulitis refers to the inflammation or infection of the pouches. The cause of diverticulosis is not yet clear, but medical experts suggest that it may result from the lack of sufficient fiber in the body. Due to insufficient fiber, the colon has to strain to push its contents forward, the pressure from the strain results in weak spots in the colon wall. The bacterial growth in the weak spots is thought to be the cause of the inflammation and infection.
Management of Diverticulitis with Marshmallow Root
Marshmallow root is obtained from Althaea officinalis. It has both demulcent and emollient effects. The herbal remedy works by gelling and soothing the inflammation experienced in the colon wall.
Marshmallow root also has several other health benefits including:
It is used in the management of respiratory conditions such as asthma and bronchitis.
It is used for external topical applications due to its anti-inflammatory effects. Several skin conditions such as burns boils and other skin irritations can be managed using the herb.
It is employed in the formulation of beauty products such as cosmetics. It is also included in shampoos due to its ability to detangle hair.
References
//www.diverticulitisinfo.com/blog/?p=638
//www.webmd.com/digestive-disorders/tc/diverticulitis-topic-overview
//umm.edu/health/medical/altmed/condition/diverticular-disease
(https://vitanetonline.com:443/forums/Index.cfm?CFApp=1&Message_ID=3315)
---
Hyperactivity and Herbs That Can Help



Date: September 13, 2016 02:07 PM
Author:
Darrell Miller
Subject: Hyperactivity and Herbs That Can Help

Hyperactivity is a behavioral condition in children that involves being easily distracted, unable to concentrate, being aggressive and also impulsiveness. This often decreases the child grow and sometimes he/she may be punished at school for such behaviors.
The following are herbs recommended for alternative treatment of hyperactivity condition:
Catnip
Catnip (Nepata cataria) acts as a mild sedative for young children and adults. It also makes one to rest and feel like sleeping.
Chamomile (Metricaria recutita)
It provides a safe nervine action to children while encouraging sleep.
Hops (Humulus Lupulus)
Hop plant flowers help in reducing nervousness and anxiety and encourages sedation.
Kava kava
Kava kava helps offset stress and disruption of sleep patterns as it has antianxiety and anti-panic properties.
Lemon balm (Melissa officinalis)
It helps in reduction of too much anxiety and nervousness thereby helping in treatment of hyperactive in children.
Oats
Extracts from green oats help in boosting attention and concentration
Passion flower
Passion flowers help in maintaining mental and physical wellness in a restless individual.
Skullcap
It is helpful to people who can't sleep due to overactive mind as it has some nervine properties.
St. John's wort
St. John's wort promotes quiet and restful sleep to individuals who are unable to sleep due to nervous excitement.
Thyme
Flowers and leaves of this plant help boosting sleep in individuals who are unable to sleep.
Wood betony
It has a mind calming effect that helps in reducing nervous tension and anxiety.
Reference:
//www.healthline.com/health/adhd/herbal-remedies#Overview1
//www.starwest-botanicals.com/content/stress_relief.html
https://www.1hourbreak.com/health-benefits
www.medicalnewstoday.com/articles/266016.php
https://www.drugs.com/npc/passion-flower.html
(https://vitanetonline.com:443/forums/Index.cfm?CFApp=1&Message_ID=3284)
---
What Are the Health Benefits of Borage?



Date: September 13, 2016 09:27 AM
Author:
Darrell Miller
Subject: What Are the Health Benefits of Borage?

Borage or Borago officinalis also known as Starflower is a beautiful blue flower that can be found in the wilderness of the Mediterranea.You can recognize it after the edible flowers that have a cucumber taste.
Health benefits:
1.Very good source of gamma-linolenic acid (GLA)
Borage oil extracted from seeds is a strong inflammatory remedy. If you suffer from obesity, eczema, alcoholism, PMS or high blood pressure this oil can help reduce inflammation.
2.Important source of nutrients
If you decide to take borage as a herbal supplement you have to know it contains high amounts of iron and vitamin C.
3.Great cooking ingredient
Borage is a very strong tasting ingredient and a low calorie one, also. If added while cooking, can change the flavor, so be careful to add just a few sprinkles over.
4.Wonderful calming effects
Combined with Echinacea can be great as a tea. Borage can "calm down" your adrenal glands and make you feel relaxed.

Most people consume borage oil for its GLA content, GLA regulates hormones and can be converted into anti-inflammatory compounds in the body.


References:

https://draxe.com/borage-oil/

www.nutrition-and-you.com/borage.html

naturehacks.com/borage-health-benefits-of-spices-and-herbs
(https://vitanetonline.com:443/forums/Index.cfm?CFApp=1&Message_ID=3283)
---
Fake Herbal Supplements - the unfortunate truth of fraudulent business



Date: June 12, 2015 12:51 PM
Author:
Darrell Miller (dm@vitanetonline.com)
Subject: Fake Herbal Supplements - the unfortunate truth of fraudulent business

The free and prolific operation of numerous fraudulent herbal medicine brands is a major concern to the health and economy of America. Major players in the vitamin and supplement industry are in legal trouble for selling mislabeled supplements and false advertising. This is consumer fraud that has come under the scanner.
Brand pills have been tested to verify the allegations. Herbs such as Ginseng was found to be just ground garlic and rice, Ginko biloba was reportedly powdered wheat and radish. Valerian root was found to be powdered peas and beans. Valerian root, an extract from Valeriana officinalis roots, has a pungent odor and a very unpleasant taste – physical characteristics that are not advertised by the brands. The smell of the herb is compared to the smell of sweaty socks and therefore customers prefer to take it as capsule or extract.
It is high time, that the brands give a real picture of their product in their advertisements so that consumers can have a proper and true idea. For the welfare of the consumers, they should stick to name brands for herbs to ensure that they pay for what they intend to buy.
Stick to name brands like SOLARAY, KAL, NOW FOODS, and SOURCE NATURALS. These brands do 3rd party testing of their product ingredients as well as contaminant testing to ensure their ingredients are authentic, pure and safe to consume.

(https://vitanetonline.com:443/forums/Index.cfm?CFApp=1&Message_ID=3168)
---
Health benefits of triphala



Date: August 07, 2012 08:22 AM
Author:
Darrell Miller (dm@vitanetonline.com)
Subject: Health benefits of triphala

Triphala
Owing to the unhealthy food habits that people follow, there is hardly anyone who does not suffer from stomach problems like acidity, constipation, pain in abdomen and loss in appetite. These ailments can lead to various other problems like fatigue, hypertension, poor eyesight, skin ailments and headache. If you have tried various antibiotics, medicines and diets without getting any desired relief, it is time you try out triphala. It is an Indian mixture of herbs which can bring about great positive changes. Triphala is a Sanskrit term meaning 'three fruits'. Triphala contains Bibhitaki (Terminalia belliricia), Amalaki (Emblica officinalis) and Haritaki (Terminalia chebula). It is important for you to know the benefits that each of these ingredients offer.
Bibhitaki (Terminalia belliricia)Bibhitaki is an internal cleanser, which helps remove harmful toxins, and gets your body rid of excess fats. It purifies your blood and helps control hemorrhage.It strengthens the hair roots and also improves hair texture and color. It is anti bacterial and anti viral in nature. It improves eyesight and betters voice quality.
Amalaki (Emblica officinalis)It is an antioxidant and helps your body get rid of harmful toxins.Amlaki is very rich in vitamin C which is helpful in building immunity. It nourishes and strengthens respiratory tract and lungs by removing mucous out of the lungs.It increases fertility in both females and males and also helps maintain a good reproductive health by regulating menstrual cycle. It offers a healthy glow to the skin by working as detox, which helps in formation of fresh tissues.
Haritaki (Terminalia chebula)Haritaki has five rasas or tastes, which are salty, sour, bitter, pungent and sweet. It strengthens the sensory organs and stimulates the functioning of the digestive system.It is a great cure against anemia, piles, gallstone and diarrhea. It is helps fight cough, asthma, headache and fever. It helps regulate blood pressure and prevents heart diseases.
These three herbs when combined form a great drug, the benefits of which are mentioned below.
Benefits for heart
It helps maintain cholesterol levels, reducing the risk of heart problems. It limits the formation of low density lipoprotein in the body and helps in the formation of high density lipoprotein. It regularizes the heart rate and is thus beneficial for heart patients. It helps generate red blood cells and is thus helpful for anemia patients.
Benefits for stomach
It acts as a natural appetizer and helps in proper digestion thus benefiting the digestive systemIt helps evacuate the bowel and throws harmful toxins out of the body.It relives your body of harmful gases thus curing acidity,It is helpful in curing stomach ulcers. It acts as an internal cleanser for the body.
Benefits for skin and eyes
It controls the amount of external radicals in the blood, which helps reduce skin disorders and infections. It improves blood quality and thus benefits the skin.Its antioxidant property helps delay aging. It improves eyesight by strengthening the muscles around the eyes. It helps cure eye problems like glaucoma, cataracts and conjunctivitis.It can be used to wash eyes to get rid of redness.
For weight loss
Triphala is very helpful in treating obesity. Since it helps in proper functioning of the digestive system, it helps reduce body fat.It secretes bile juices which is beneficial for the liver and is needed for burning fats. By reducing excessive water content of tissues it helps in weight loss.It also cuts down hunger pangs.
Triphala has endless health benefits to offer, no wonder, more and more people are opting for the same.
(https://vitanetonline.com:443/forums/Index.cfm?CFApp=1&Message_ID=2671)
---
Herbs that Support Healthy Vision



Date: May 21, 2012 08:02 AM
Author:
Darrell Miller (dm@vitanetonline.com)
Subject: Herbs that Support Healthy Vision

The overall health of the eyes is essential to help retain a healthy vision and vision is considered to be one of the greatest assets of the total body health. Healthy vision is important to lead a good life. As the whole body needs exercise, eyes also need exercise regularly. To maintain optimum vision health it is necessary to provide proper nutrients to the eyes. Natural herbs help prevent vision loss and antioxidants are good for aging eyes.
Here are a few herbs that support a healthy vision:
Eyebright (Euphrasia officinalis)
Eyebright grows wild throughout Bulgaria, Hungary and the Balkans. This herb is grown in Europe for commercial purposes. Eyebright is rich in vitamins A, B, C, D and E, iridoid glycosides, flavonoids and tannins. This herb is used to fro relieving eye problems such as eye strain, pink eye and inflamed, sore and irritated eyes. The common name, "Eyebright," is derived from its use as a nutritional support to the eyes. Eyebright is used in making external poultices, teas, tinctures, fluid extracts and the whole herb is used for dietary use.
Bilberry
Bilberry is a close cousin to blueberry and has been widely used in Europe for eye health. Bilberry is the world's most famous herb that supports healthy vision. Bilberry helps blood to flow easily to the eye nerves. It has an antioxidant called anthocyanins, which protects the delicate eye tissues and protects the eye from the harmful UV rays from the sun. The other nutrients present in bilberry nourish the eye for a clear vision and light adjustment.
Goji Berries
Goji berries contain anthocyanins, the antioxidants which help prevent age related damage and improves blood flow in the eyes.
Wolfberry
Wolfberry is a Chinese herb with potent medicinal properties to strengthen the eyesight. Wolfberry has been in use in China, for centuries, to protect the eye and to promote good vision.
Red Raspberry
Red Raspberry is a native European herb that is used to treat sore eyes. Their leaves are rich in vitamin C and are high in tannin content. This herb is used as eyewash for discharge.
Grape Seed
Grape seed is an important source of nature's most potent antioxidants - proanthocyanidins that are anti-inflammatory, antihistamine and antiallergenic, and they also act as free radical scavengers. Grape seeds helps vitamin C enter the body cells.
Chrysanthemum Flowers
Chrysanthemum flowers help reduce pressure build-up in the eye. Steep chrysanthemum flowers in hot water, drink the beverage or use it to wash eyes in eye-wash cups.
Peppermint
Peppermint is an antioxidant which can clear vision.
Ginkgo Biloba
Ginkgo Biloba improves blood flow in the eyes. People with diabetes will have blood circulation problems and increased blood clotting tendencies. The small clots in the retinal area of the eye leads to poor vision. Ginkgo Biloba reduces the blood clots, increases blood flow and makes the red blood cells more flexible. The flexible red blood cells squeeze through the tiny blood vessels and help to carry more oxygen to tissues and cells.
Herbal treatment for a healthy vision is the best natural way to improve eyesight.
(https://vitanetonline.com:443/forums/Index.cfm?CFApp=1&Message_ID=2646)
---
How Does Passion Flower Help Me Relax ?



Date: April 07, 2011 01:39 PM
Author:
Darrell Miller (dm@vitanetonline.com)
Subject: How Does Passion Flower Help Me Relax ?

Passion flower refers to a group of flowering plants that belongs to the genus Passiflora, comprising of up to 500 species. The commonly known plant species of Passiflora are climbing vines with a woody stem system although there are a few herbaceous shrubs. They are found across the globe with the exception of arctic and sub-Saharan regions and easily recognizable by their unique flower structure which often contains prominent styles and stamens. Passiflora incarnata, or more commonly known as Maypop in the vernacular, has a long association with folk medicine of American Indians, who use various parts of the plant as a relaxant.
Different species of Passiflora are called different names, but the trivial name passion flower pertains to the corona that resembles the crown of thorns worn by Jesus. Moreover, the Christians have ascribed many symbolisms for the intricate parts of the flower. For example, the ovary is believed to represent the Holy Grail. Early European settlers in the Americas discovered the calming effects of teas made from Passiflora species through the Indians, and popularized its use against anxiety soon after in Europe.
Produces Tranquilizing Effects
Several studies have investigated the effects of passion flower on human health, with a few comparing it to the drug exazepam. Its mechanism of action is still under scrutiny, but scientists are convinced that its sedative effects are very similar to the herbs Valeriana officinalis and Piper methysticum. More often than not, it is used in combination with these two herbs. As a mild relaxant with a slow onset of action, Passiflora incarnata, or Maypop, have been documented to benefit individuals suffering from irritability, insomnia, and agitation. In conjunction with a drug called clonidine, it also appears to relieve muscle tremors.
Increases Inhibitory Brain Chemicals
It has long been postulated that passion flower works on the principle of raising the levels of inhibitory neurotransmitters, such as gamma-aminobutryric acid, or GABA. Glutamic acid, the biological precursor of gamma-aminobutyric acid, has been linked to neuronal excitotoxicity that leads to many known diseases of the nervous system. By aiding the metabolic pathway responsible for converting glutamate into gamma-aminobutyric acid, passion flower not only increases the amounts of the chief inhibitory brain chemicals in the human brain and the rest of the central nervous system, but also lowers the levels of excitatory neurotransmitters. This results in a drop in neuronal activities and a reduced risk of excitotoxicity, which translated into a more relaxed feeling.
Alleviates Physical Fatigue
Passion flower is known to counter the harmful effects of stress. In addition to alleviating psychiatric symptoms of anxiety, Passiflora incarnata has also been tied to the treatment of muscle weakness characteristic of fibromyalgia. It is one of the herbal nervines used in combination with other herbal adaptogens in combating physical fatigue due to long hours at work and the consequent sleep deprivation. Fortunately, passion flower is generally considered safe and nontoxic, with dosages equivalent to food proportions in general.
Passion flower can be taken with valerian and skull cap to help calm the mind and body when under intense stress. Give it a try and See for yourself!
(https://vitanetonline.com:443/forums/Index.cfm?CFApp=1&Message_ID=2267)
---
What Does The Ayurvedic Herb Amla Do For The Body?



Date: February 22, 2011 02:25 PM
Author:
Darrell Miller (dm@vitanetonline.com)
Subject: What Does The Ayurvedic Herb Amla Do For The Body?

Alma And Your Health
Amla is an herb famed for its high content of antioxidants, notably vitamin C. The berries, which are utilized as a source of food and in the production of dietary supplement, come from the plant species Phyllanthus emblica, or more commonly identified as Emblica officinalis, but other parts of the plants such as the leaves and bark have also been used in preparations in treatment of various diseases.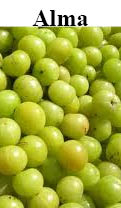 Also known as Indian gooseberry in the vernacular, amla is an important herbal remedy in Ayurvedic medicine, a system of medical practices native to India. It is also extensively used in Unani practices, which cover the countries of the Middle East, largely owing to the influence of earlier Hippocratic medicine on the region.
Scavenges Free Radicals
Amla is touted to be among the fruits that contain exceptionally high concentrations of vitamin C. The berries yield up to 445mg per 100g, which is at least 20 times higher than the ascorbate content of oranges. In addition, the plant produces a unique free cascading antioxidant now called emblicanin, purported to have very strong antioxidant properties, seeking out free radicals and effectively scavenging large numbers by converting into another form of antioxidant after neutralizing the first.
As you might already know, free radicals significantly contribute to the process of aging by producing effects related to oxidation. While the body manufactures endogenous agents that come to its defense, it has long been discovered that free radicals are able to multiply at an exponential rate and cause irreversible damage at the cellular level. This is the reason why supplementation of vitamin C as well as other antioxidants is advocated by the scientific community.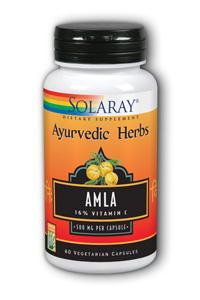 Lowers Bad Cholesterol
One of the studies concerning amla that have promising preliminary results is its use as a therapeutic remedy for elevated levels of blood cholesterol. There have been reports that the high density of tannins in amla is responsible for its effects on the production of low-density lipoproteins in the liver. These lipoproteins, notoriously labeled as bad cholesterol, is the main transports of cholesterol and triglycerides in the bloodstream and in the process gets attracted to the arterial walls, resulting in buildup of plaques associated to atherosclerosis and related heart diseases.
Inhibits Bone Resorption
Amla has also shown to have an effect on osteoclasts, which is involved in the degeneration of bone and cartilage tissues related to osteoporosis and many cases of arthritis. Intake of amla has been observed to induce death in osteoclasts and alter the gene expression in osteoclasts, thereby reducing bone resorption. That being said, it prevents further damages to bone and joints in patients of arthritis and osteoporosis.
There have been many scientific researches concerning the age-old applications of amla in many common ailments, such as fever, cough and colds, and constipation, age-related diseases such as rheumatoid arthritis and diabetes, and even enhancing the memory. Most of these studies are limited to India and has largely drawn on anecdotal evidence of the local communities.
If you want to give your body a health boost, try the Ayurvedic herb Alma today!
(https://vitanetonline.com:443/forums/Index.cfm?CFApp=1&Message_ID=2242)
---
How to deal with Stress and Cortisol...



Date: August 30, 2006 09:36 AM
Author:
Darrell Miller (dm@vitanetonline.com)
Subject: How to deal with Stress and Cortisol...

Beating the Aging Odds
All of us grow older, but aging is a choice. You have it in your power to retain much of the health, vitality and beauty of your youth. It boils down to a simple fact – retard oxidative stress and you'll retard the aging process. The 70 million people who make up the "boomer" generation and are getting ready for an active retirement welcome this news.
Stress and Cortisol
The early twentieth century "stress doctor" Hans Selye, M.D. was renowned for his work on the human adaptive response and the effects of stress on aging. He taught that every stress leanves an indelible scar, and the organism pays for its survival after a stressful situation by becoming a little older. That's because stress raises levels of the adrenal hormone cortisol. It increases internal generation of free radicals, disrupts normal metabolism and leads to aging conditions. Because of this, cortisol has been dubbed the age-accelerating hormone.
The more stressful our lifestyle and the level of environmental hazards we are exposed to, the higher cortisol levels will climb in an effort to jump-start our adaptive response. Coupled with a poor diet, this is a recipe for pre-mature aging. At least eleven major aging factors are related to high cortisol levels:
Breakdown of collagen and elastin in muscles, joints, and bone
Memory loss and reduced cognitive function
Increased cardiovascular risk
Hypertension and fluid retention
Disordered lipid metabolism (total cholesterol, triglycerides, HDL to LDL ratio)
Decreased immune function
Increased inflammation (vascular network, allergies, asthma, acne and hair loss)
Hormone imbalances
Disordered sugar metabolism
Skin problems (wrinkling, psoriasis, seborrhea, acne and hair loss)
Nerve system damage
So, there you have it. Now let's see how to tame cortisol and reduce oxidative stress.
Reducing Cortisol and Oxidative Stress
Be in the moment – stress reducing techniques such as meditation, prayer, visualization, yoga, chi gong, and listening to inspirational tapes induce calmness and a sense of balance.
Eat right for your genes – as we get older, we don't digest animal protein as efficiently as when younger. Shifting to plant source proteins that are easier to digest and contain the full complement of vitamins and minerals is most desirable. We are accustomed to thinking of dairy, meat, poultry, and fish as "protein." All vegetables are good sources of protein. Along with legumes, whole grains, and nuts, daily protein needs are easily fulfilled. Meals that combine a variety of tastes from plant foods also require less salt for flavor enhancement and this helps keep hypertension at bay. So, explore just how good meals can be that either do not contain meat or use it as a condiment. If you do need some salt, try substituting table salt with NOW Vitamins Potassium Chloride crystals.
Enzymes Increase Digestion
Use digestive enzymes such as Optimal Digestive System to insure that you are absorbing all the nutrients in your food. This product has been clinically tested for its digestive effectiveness helping to digest fats, carbs, proteins and even gas producing beans and cruciferous vegetables. Other enzymes, Serrazimes is a systemic enzyme that will help keep lymphatic's clear of debris, support immune function, and boost your adaptive response to stress.
Tame Cortisol
As many people reach middle age they have a tendency to gain weight around the navel. High stress amps up levels of cortisol that results in increased girth. Middle body fat is considered a significant risk factor for impaired glucose metabolism and cardiovascular disease. Check your waist to hip ratio by dividing your waist measurement in inches by your hip measurement. If you have a ratio of 0.85 or below, you have lower risk of insulin resistance and cardiovascular disease. This measurement is one of the best indicators of cortisol induced metabolic syndrome and weight gain.
Super cortisol support with Relora is an herbal, vitamin and mineral formula that's designed to fight mid-body fat by taming cortisol. Its key ingredient is Relora which is a blend of the herbal extract of Phellodendron amurense and Magnolia officinalis. A small double blind clinical trial found that pre-menopausal obese women – half of whom took Relora – lost a significant amount of weight. These were women who eat in response to stress. Thus the researchers proposed that Relora appeared to reduce cortisol and perceived stress, resulting in weight loss. Super cortisol support also contains Ashwagandha and Rhodiola, herbs traditionally use for increasing adaptive response and reducing stress. You can read about these herbs and other nutritional products in the book 7-syndrome healing: supplement essentials for mind and body. Written by myself and coauthor Jayson Kroner. This book can be ordered from Now Foods.
Additionally, Chinese scientists found that the active components in Relora called honokiol and magnolol delayed gastric emptying, which would make you feel full longer. An additional anti-aging benefit was observed by another group of Chinese scientists. They reported that honokiol is a potent arterial thrombosis inhibitor because it inhibits prostacyclin release; a promoter of platelet adhesion. Platelet stickiness increases stroke risk. Phellodendron and Magnolia have been used in Chinese medicine for centuries.
Quell Free Radicals
Health and longevity essentially rests on the body balance between free radical load and antioxidant reserves. Toxic exposure depletes some of your antioxidant reserves. Eating a diet rich in antioxidant fruits, vegetables, legumes and grains, helps you rebound. Continued toxic exposure will challenge your antioxidant status and may overwhelm your reserves. VitaBerry Plus+ is a powerful antioxidant formula that contains a range of high ORAC fruits that naturally augment the diet. ORAC stands for oxygen radical absorbance capacity. It is a measure of the ability of a food to quell oxygen free radicals, the most dangerous kind. VitaBerry Plus+ is a product after my own heart. In my book The Anti-Aging Solution, I wrote about how different color foods protect DNA and prevent aging. VitaBerry Plus+ contains the important colors described in my bood. You can order your copy from Now Vitamins.
True-E Bio Complex rounds out the antioxidant colors. It contains all eight tocopherols and eight tocotrienols in the natural ratio found in "tan" foods such as whole grains and legumes. It is the only natural vitamin E that is produced from soy that has not been genetically modified.
The best anti-aging advice I can pass on is from my friend and food columnist Joan Jackson. "Take Pleasure in Your Life TODAY and Enjoy What You Eat"


--
Buy Now Vitamins, minerals and herbs at Vitanet


(https://vitanetonline.com:443/forums/Index.cfm?CFApp=1&Message_ID=1362)
---
Doctor's Corner - Relora: Minimizes Stress-Induced Eating



Date: August 09, 2006 01:56 PM
Author:
Darrell Miller (dm@vitanetonline.com)
Subject: Doctor's Corner - Relora: Minimizes Stress-Induced Eating

Relora is a proprietary all-natural botanical product developed by Next Pharmaceuticals, Inc. it contains ingredients extracted from two plant species that have been used in traditional Chinese herbalism for over 1500 years. These are patented extract from Magnolia officinalis (US Patent No: US 6,582,735) and a patent-pending extract from Phellodendron amurense.
Relora helps relieve stress, anxiety and minimize stress-induced eating, which in turn may help to produce weight loss when used as part of a healthy diet and exercise plan. The research and development of Relora involved sophisticated testing and screening for ingredients that have anti-anxiety properties, but no daytime sedative effects. Initially, investigators tested the Magnoliaceae plant family as a lead source of new anti-anxiety products. Scientists first focused on two phytochemicals on constituents in the plant that have "bio-activity" (work positively on the body)—magnolol and honokiol. Through a series of studies, it became clear that Relora was a safe and effective formulation.
Relora works with the body's natural chemistry to maintain normal levels of stress hormones. These hormones not only affect emotional well-being, but can also have a major impact on appetite and how the body stores and metabolizes fat. By working to re-establish a stable balance of these hormones, relora can help break the stress/weight cycle and restore optimum health to the mind and body.
In addition to normalizing stress hormones, Relora has been shown to control anxiety and the symptoms associated with it: irritability, emotional ups and downs, restlessness, tense muscles, poor sleep, fatigue and difficulty concentrating. Daytime sedation often occurs with products that induce relaxation. Not with Relora! This breakthrough botanical provides all the anti-anxiety benefits without inducing daytime sedation. In central nervous system receptor binding assays, the plant extracts in Relora bind to several important targets associated with anxiety. Also if interested, the bark of magnolia officinalis has been used in traditional Chinese herbalism for centuries for stress induced muscular tension.
Relora, Stress and Weight Loss
Stress is reported to play a significant role in a wide variety of health conditions. Recent work with the National Institutes of Health (NIH) and other major research centers has demonstrated that stress is a significant contributor to immune dysfunction, cardiovascular challenges, other age-related imbalances, and excess body fat. This type of fat is related to stress-induced hormone imbalances, especially imbalances of the hormones cortisol and DHEA. Until now, the only course of action for losing this fat has been stress reduction with exercise and diet, and anyone who has attempted diet and exercise alone often encounters a long, troublesome road. Relora may help the body normalize cortisol and DHEA levels in stressed individuals while inducing relaxation, and act as an aid in controlling weight and stress-related eating.
The increase in cortisol levels signals the brain that the body is in stress, causing food cravings, especially for high-fat, high-sugar foods. These foods, in turn, cause additional stress, thereby fueling the stress-cortisol cycle. Eventually, more fat is stored than the body needs unless sufficient exercise is in place to compensate, or the stress is reduced.
The ingredients in Relora are key supplements that help the adrenal glands to "come back to life" by reducing the excessive stress hormone response in the body and reducing carbohydrate craving behavior.
Results from Human Trials with Relora
Relora was tested at the Living Longer Institute in Cincinnati, OH and found to be safe, effective, rapid acting, non-sedating dietary supplement that helps control occasional mild anxiety. Three hundred forty five female subjects were administered Relora for 2 weeks. The dosage was 200mg of Relora three times daily. Eighty nine percent of the subjects reported that Relora helped them relax, while 78% found Relora to help prevent stress-related eating.
A second trial was undertaken at the Living Longer Institute to measure cortisol and DHEA levels in patients with mild to moderate stress. Elevated cortisol levels and depressed DHEA levels are associated with chronic stress. A two week regimen of Relora produced a significant increase in salivary DHEA (227%) and a significant decrease in morning salivary cortisol levels (37%). These findings support Relora's ability to relieve stress and its potential role in weight control and stress-related eating behavior.
A third study was completed in late 2002 that evaluated Relora on its ability to improve snacking habits in people who snack on sweets or eat salty snacks when they are under excessive stress. Forty nine subjects were evaluated and it was found that Relora cur sweet snacking in the sweet cravers by 75%! It cut snacking on salty snacks by 50%. Seventy three percent of all individuals in the study reported feeling less stressed while taking Relora.
A double-blind placebo-controlled study was completed in January, 2004. forty premenopausal women were evaluated for stress, anxiety, food intake and weight management. Relora significantly reduced anxiety and prevented weight gain. A significant weight gain occurred in the placebo group while either now weight gain or weight loss occurred in the Relora group.
Suggested Use and Safety
Relora is designed for adults. The suggested daily dose is 1 capsule (250mg) 2 – 3 times per day. Relora is not recommended for persons under the age of 18. if you are pregnant, nursing or taking a prescription drug, consult a health practitioner prior to use.
Dr. James B. LaValle, R.Ph., N.M.D., C.C.N. is a licensed pharmacist (University of Cincinnati College of Pharmacy), certified clinical nutritionist (International & American Associations of Clinical Nutritionists), and doctor of naturopathic medicine (Central States College of Health Sciences, IAACN), with more than 18 years clinical practice experience in the field of natural therapeutics and functional medicine. Dr. LaValle is in clinical practice at the Living Longer Institute, a comprehensive wellness, prevention, and early detection program he co-founded. He sits on various scientific advisory boards within the dietary supplement industry. LaValle is also an adjunct professor in the college of pharmacy at The University of Cincinnati and serves as a preceptor in the Department of family Medicine, University of Cincinnati College of Medicine.
(https://vitanetonline.com:443/forums/Index.cfm?CFApp=1&Message_ID=1347)
---
Super Cortisol Support Fact Sheet



Date: December 08, 2005 07:04 PM
Author:
Darrell Miller (dm@vitanetonline.com)
Subject: Super Cortisol Support Fact Sheet

Super Cortisol Support Fact Sheet
Neil E. Levin, CCN, DANLA 10/1/05

LIKELY USERS: People under a lot of stress; People who suffer from stress-related eating; People who may have metabolic syndrome (Syndrome X);

KEY INGREDIENTS: Relora®13, Rhodiola14-20, Reishi 21-24, Green Tea Extract25-32, Holy Basil, Ashwaganda, Banaba, Pantothenic Acid, Calcium Ascorbate, Magnesium, Lecithin, Chromium

MAIN PRODUCT FEATURES: NOW® Super Cortisol Support is an herbal and nutritional formula designed to support healthy adrenal function and maintain healthy cortisol levels. The adrenal glands help the body respond and adjust to stress generated from both internal and external forces. Under chronic stress, cortisol can be overproduced, resulting in weight gain and difficulty in managing healthy blood sugar levels. Super Cortisol Support combines adaptogenic herbs with Chromium, Corosolic Acid and Relora® to help the body manage the negative effects of stress such as abdominal obesity, overeating and low energy levels.

ADDITIONAL PRODUCT USE INFORMATION & QUALITY ISSUES:

Reishi, Rhodiola, Ashwaganda, and Holy Basil support healthy energy levels throughout the day1-6. Reishi, Rhodiola, Ashwaganda, and Holy Basil support healthy immunity1-9. Along with Chromium, and Corosolic Acid, these herbs also help to support healthy serum glucose levels1-12. Relora® has been included in this formula to alleviate symptoms associated with stress such as irritability and nervous tension13.

This formula is recommended by Hyla Cass, MD.

This is the first Cortisol formula to use Relora®, a natural proprietary blend of a patented (U.S. Patent No. US 6,582,735) extract of Magnolia officinalis and a patent-pending extract from Phellodendron amurense. Relora® was developed as an ingredient for dietary supplements and functional foods that could be used in stress management and for stress-related appetite control. This patented blend of plant extracts is the result of screening more than fifty plant fractions from traditional plant medicines used around the world. Relora® has excellent stress management properties without causing sedation. Overweight adults may have excessive abdominal fat due to stress-related overeating. Relora® appears to maintain healthy hormone levels in stressed individuals and act as an aid in controlling weight and stress-related eating.33

SERVING SIZE & HOW TO TAKE IT: One capsule, two to three times a day.

COMPLEMENTARY PRODUCTS: Holy Basil, Green Tea, L-Theanine, Licorice Root, Vitamin C, Eleuthero Root, Pantothenic acid

CAUTIONS: None.

SPECIFIC: Some of these ingredients may support the body's blood sugar controls, so people taking blood sugar medications should inform their physician before using Super Cortisol Support, and their glucose should be monitored when taking this formula so their medication strength can be modulated appropriately to avoid an overdose of medication. No side effects have been noted for this dosage of Relora®.

GENERAL: Pregnant and lactating women, children and people using prescription drugs should consult their physician before taking any dietary supplement. This information is based on my own knowledge and references, and should not be used as diagnosis, prescription or as a specific product claim. This document has not been reviewed by the FDA or by the company posting it. Information given here may vary from what is shown on the product label because this represents my own professional experience and understanding of the science underlying the formula and ingredients. When taking any new formula, use common sense and cautiously increase to the full dose over time.

Disclaimer: These statements have not been evaluated by the FDA. This product is not intended to diagnose, treat, cure or prevent any disease.

REFERENCES:

1. Spasov AA, Wikman GK, Mandrikov VB, Mironova IA, Neumoin VV (2000) Phytomedicine 7(2):85-89.
2. Darbinyan V, Kteyan A, Panossian A, Gabrielian E, Wikman G, Wagner H (2000) Phytomedicine 7(5):365-371.
3. Bhattacharya SK, Battacharya A, Sairam K, Ghosal S (2000) Phytomedicine 7(6):463-469.
4. Sembulingam K, Sembulingam P, Namasivayam A (1997) Indian J Physiol Pharmacol 41(2):139-143.
5. Archana R, Namasivayam A (2000) J Ethnopharmacol 73:81-85.
6. Lin Z-B, Zhang H-N (2004) Acta Pharmacol Sin 25(11):1387-1395.
7. Monograph (2002) Alt Med Rev 7(5):421-423.
8. Agarwal R, Divanay S, Patki P, Patwardhan B (1999) J Ethnopharmacol 67:27-35.
9. Archana R, Namasivayam A (2000) J Ethnopharmacol 73:81-85.
10. Vincent JB (2000) J Nutr 130:715-718. 11. Judy WV, Hari SP, Stogsdill WW, Judy JS, Naguib YMA, Passwater R (2003) J Ethnopharmacol 81)1):115-117.
12. Lin Z-B, Zhang H-N (2004) Acta Pharmacol Sin 25(2):191-195.
13. Maruyama Y, Kuribara H, Morita M, Yuzurihara M, Weintraub ST (1998) J Nat Prod 61:135-138.
14. Brown RP, et al. American Botanical Council. Rhodiola rosea: a phytomedicinal overview. g/herbalgram/articleview.asp?a=2333.
15. Kelly GS. Rhodiola rosea: a possible plant adaptogen. Alt Med Rev 2001;3(6):293-302.
16. De Bock K, et al. Acute rhodiola rosea intake can improve endurance exercise performance. Int J Sport Nutr Exerc Metab 2004;14:298-307.
17. Shevtsov VA, et al. A randomized trial of two different doses of a SHR-5 rhodiola rosea extract versus placebo and control of capacity for mental work. Phytomedicine 2003;2-3(10):95-105.
18. Shugarman AE. Men's Fitness, 2002. As reported on: LookSmart FindArticles. Energy pills that work: can these five supplements help unleash the muscle building power within you? ttp://findarticles.com/p/articles/mi_m1608/is_3_18/ai_83343009/
19. Earnest CP, et al. Effects of a commercial herbal-based formula on exercise performance in cyclists. Med Sci Sports Exerc 2004;36(3):504-9.
20. Wing SL, et al. Lack of effect of rhodiola or oxygenated water supplementation on hypoxemia and oxidative stress. Wilderness Env Med 2003;14(1):9-16.
21. Shu HY. Oriental Materia Medica: A Concise Guide. Palos Verdes, CA: Oriental Healing Arts Press, 1986, 640–1. 22. Kammatsuse K, Kajiware N, Hayashi K. Studies on Ganoderma lucidum: I. Efficacy against hypertension and side effects. Yakugaku Zasshi 1985;105:531–3.
23. Jin H, Zhang G, Cao X, et al. Treatment of hypertension by ling zhi combined with hypotensor and its effects on arterial, arteriolar and capillary pressure and microcirculation. In: Nimmi H, Xiu RJ, Sawada T, Zheng C. (eds). Microcirculatory Approach to Asian Traditional Medicine. New York: Elsevier Science, 1996, 131–8.
24. 9. Hobbs C. Medicinal Mushrooms. Santa Cruz, CA: Botanica Press, 1995, 96–107.
25. Kono S, Shinchi K, Ikeda N, et al. Green tea consumption and serum lipid profiles: A cross-sectional study in Northern Kyushu, Japan. Prev Med 1992;21:526–31.
26. Yamaguchi Y, Hayashi M, Yamazoe H, et al. Preventive effects of green tea extract on lipid abnormalities in serum, liver and aorta of mice fed an atherogenic diet. Nip Yak Zas 1991;97:329–37.
27. Sagesaka-Mitane Y, Milwa M, Okada S. Platelet aggregation inhibitors in hot water extract of green tea. Chem Pharm Bull 1990;38:790–3.
28. Stensvold I, Tverdal A, Solvoll K, et al. Tea consumption. Relationship to cholesterol, blood pressure, and coronary and total mortality. Prev Med 1992;21:546–53.
29. Tsubono Y, Tsugane S. Green tea intake in relation to serum lipid levels in middle-aged Japanese men and women. Ann Epidemiol 1997;7:280–4.
30. Serafini M, Ghiselli A, Ferro-Luzzi A. In vivo antioxidant effect of green tea in man. Eur J Clin Nutr 1996;50:28–32.
31. Benzie IF, Szeto YT, Strain JJ, Tomlinson B. Consumption of green tea causes rapid increase in plasma antioxidant power in humans. Nutr Cancer 1999;34:83–7.
32. Sasazuki S, Komdama H, Yoshimasu K, et al. Relation between green tea consumption and severity of coronary atherosclerosis among Japanese men and women. Ann Epidemiol 2000;10:401–8.
33. Sufka KJ, et al. Anxiolytic properties of botanical extracts in the chick social separation-stress procedure.Psychopharmacology. 2001 Jan 1;153(2):219-24. PMID: 11205

--
buy cortisol support at Vitanet &reg



(https://vitanetonline.com:443/forums/Index.cfm?CFApp=1&Message_ID=1003)
---
Triphala Fact Sheet



Date: December 08, 2005 04:09 PM
Author:
Darrell Miller (dm@vitanetonline.com)
Subject: Triphala Fact Sheet

Triphala Fact Sheet
Neil E. Levin, CCN, DANLA 6/30/05

LIKELY USES: Antioxidant Colon Cleansing, Detoxifying, Digestive, Liver and bile health

KEY INGREDIENTS: Triphala 500 mg, in a combination of fruit powders and extracts

MAIN PRODUCT FEATURES: Triphala is a combination of three fruits (Harada, Amla, and Behada) that has been used in Ayurvedic herbalism for thousands of years. Triphala's historical use as a digestive cleanser and tonifier has been backed up with numerous modern scientific studies demonstrating the positive effects of its component herbs on the gastrointestinal tract. In addition, Triphala has been shown to be a potent antioxidant, protecting cells against the damaging effects of free radicals. May help to dispel worms. Mild-acting internal cleansing; supports liver and gastrointestinal function

ADDITIONAL PRODUCT USE INFORMATION & QUALITY ISSUES: NOW offers the first - and only - Triphala supplement to combine the fruit powders (400 mg) with the extracts (100 mg) of the fruits (doses given per tablet, there are three tablets per serving). Authorities like Dr. Andrew Weil consider Triphala to be a superior bowel tonic, rather than a laxative, with its benefits increasing over time. Laxatives typically are habit-forming and do not enhance normal body elimination of wastes; this is not the case with (moderate doses of) Triphala. This formula is suitable for vegetarians and is offered in tablet form.

SERVING SIZE & HOW TO TAKE IT: As a dietary supplement, every three tablets provide 1,200 mg. (1.2 gram) Triphala powder and 300 mg. (0.30 gram) Triphala extract. Both the powder and the extract provide the three fruits in equal ratios, by weight. Take one to three servings per day, between meals.

COMPLEMENTARY PRODUCTS: Fiber sources (psyllium, pectin, etc.), Detox Support, Plant Enzymes, Virgin Coconut Oil, Dr. Verghese Liver Formula, Bentonite Powder, Probiotics (GR-8 Dophilus, 4x6 Acidophilus, etc.), Electrolytes (minerals) CAUTIONS: none

PRODUCT SPECIFIC: Contraindicated during pregnancy and lactation; avoid during menstruation; not appropriate for the very young or very old or the convalescent.

GENERAL: Pregnant and lactating women and people using prescription drugs should consult their physician before taking any dietary supplement. When taking any new supplement, use common sense and cautiously increase to the full dose over time to avoid any potential problems.

Packages may contain moisture or oxygen controlling packets or canisters that are not intended for consumption. In order to maintain maximum freshness, please do not remove these from your bottle (until the bottle is empty). Please recycle your container.

Disclaimer: These statements have not been evaluated by the FDA. This product is not intended to diagnose, treat, cure or prevent any disease.

REFERENCES: Abraham S, Kumar MS, Sehgal PK, Nitish S, Jayakumar ND. Evaluation of the inhibitory effect of triphala on PMN-type matrix metalloproteinase (MMP-9). J Periodontol. 2005 Apr;76(4):497-502. PMID: 15857087 Al-Rehaily AJ, Al-Howiriny TA, Al-sohaiani MO, Rafatullah S. (2002) Gastroprotective effects of 'Amla" Emblica officinalis on in vivo test models in rats. Phytomedicine 9(6):515-522.

Arora S, Kaur K, Kaur S. Indian medicinal plants as a reservoir of protective phytochemicals. Teratog Carcinog Mutagen. 2003;Suppl 1:295-300. PMID: 12616620 Jagetia GC, Baliga MS, Malagi KJ, Sethukumar Kamath M. The evaluation of the radioprotective effect of Triphala (an ayurvedic rejuvenating drug) in the mice exposed to gamma-radiation. Phytomedicine. 2002 Mar;9(2):99-108. PMID: 11995956 Jagetia GC, Malagi KJ, Baliga MS, Venkatesh P, Veruva RR (2003) Triphala, an Ayurvedic Rasayana Drug, Protects Mice Against Radiation-Induced Lethality by Free-Radical Scavenging. J Alt Complement Med 10(6):971-978. Jagetia GC, Rao Sk,, Baliga MS, Babu K (2004) The evaluation of nitric oxide scavenging activity of certain herbal formulations in vitro: a preliminary study. Phytother Res 18(7):561-565.

Kaur S, Michael H, Arora S, Harkonen PL, Kumar S. The in vitro cytotoxic and apoptotic activity of Triphala--an Indian herbal drug. J Ethnopharmacol. 2005 Feb 10;97(1):15-20. Epub 2004 Dec 25. PMID: 15652269 Kaur S, Arora S, Kaur K, Kumar S. The in vitro antimutagenic activity of Triphala--an Indian herbal drug. Food Chem Toxicol. 2002 Apr;40(4):527-34. PMID: 11893411 Sabu MC, Kuttan R (2002) Anti-diabetic activity of medicinal plants and its relationship with their antioxidant property. J Ethnopharmacol 81:155-160. Sairam K, Rao CV, Dora M, Babu K, Kumar V, Agrawal VK, Goel RK (2002) Antiulcerogenic effect of methanolic extract of Emblica Officinals: an experimental study. J Ethnopharmacol 82:1-9. Sandhya T, Lathika KM, Pandey BN, Mishra KP. Potential of traditional ayurvedic formulation, Triphala, as a novel anticancer drug. Cancer Lett. 2005 May 14; [Epub ahead of print] PMID: 15899544 Tamhane MD, Thorat SP, Rege NN, Dahanukar SA (1997) Effect of oral administration of Terminalia chebula on gastric emptying: an Experimental study. J Postgrad Med 43(1):12-13. Vani T, Rajani M, Sarkar S, and Shishoo CJ. Antioxidant Properties of the Ayurvedic Formulation Triphala and its Constituents. International Journal of Pharmacognosy Vol 35, No. 5, 1997:313-3

--
Triphala at Vitanet



(https://vitanetonline.com:443/forums/Index.cfm?CFApp=1&Message_ID=995)
---
Calendula Cream – Nature's Healing Marigold



Date: November 07, 2005 02:39 PM
Author:
Darrell Miller (dm@vitanetonline.com)
Subject: Calendula Cream – Nature's Healing Marigold

Calendula Cream – Nature's Healing Marigold
Calendula Cream is a superior soothing cream for dry, irritated or sensitive skin. The blend of natural calendula extract in a pure vegetable base is excellent for moisturizing skin, as well as soothing and softening dry hands and face. Calendula officinalis (Marigold) is widely recognized for its proven ability to care for skin problems, from chapped hands to open wounds.
(https://vitanetonline.com:443/forums/Index.cfm?CFApp=1&Message_ID=923)
---
Kids will Absolutely Love DinoEFA ...



Date: September 10, 2005 12:33 PM
Author:
Darrell Miller (dm@vitanetonline.com)
Subject: Kids will Absolutely Love DinoEFA ...

Have a smart Year with Kal Dinosaurs Supplements for Kids
Great Tasting Orange Creamsicle Flavored Chewable (Natural Flavors)
Research Suggests that EFA's May Provide Nutritive Support for healthy Cognative Function.
Molecularly distilled Fish Oil supplying DHA and EPA.

Supplement Facts
Serving Size 2 Chewables
Servings Per Container 30

Vitamin A 195IU
Natural Fish Oil Concentrate Powder (Supplying 8.3mg EPA [eicosapentaenoic Acid], 5.9mg DHA [docosahexaenoic acid] and 18.5mg total Omega 3 Fatty Acids) 100mg
Borage (Borago officinalis)(Seed Oil)(Supplying 9.8mg Linoleic Acid and 5.3mg GLA (Gamma Linoleic Acid) 50mg
Flax Seed Oil Powder 165mg
DHA (docosahexaenoic acid)(as Microalgal Oil) 25mg
Stevia (Leaf extract) 9mg

Other Ingredients: Sorbitol, Natural Flavors, Frutose, Sucrose, Starch, Orange Juice Concentrate, Steric Acid, Glucose Syrup, Gelatin, Mannitol, Caseinate, Cellulose, Silica, Citric Acid, Soy Protein, Maltodextrin, FOS Blend (Fructooligosaccharides, Sprouted mung bean extract), Natural Color(Beta Carotene), Lecithin, and Ascorbic Acid.





--
Vitanet &reg



(https://vitanetonline.com:443/forums/Index.cfm?CFApp=1&Message_ID=774)
---
Theanine Serene™ with Relora® - to ease tension, improve relaxation



Date: July 07, 2005 03:52 PM
Author:
Darrell Miller (dm@vitanetonline.com)
Subject: Theanine Serene™ with Relora® - to ease tension, improve relaxation

NEW PRODUCT ANNOUNCEMENT
New and Improved!
? Now contains holy basil, the primary botanical used in India to promote centered calmness and reduce the negative effects of stress; may act by lowering cortisol production.
? L-Theanine is a unique amino acid found in green tea, which promotes relaxed alertness and calm focus, and supports relaxing brain wave activity.
? Also features the amino acid taurine to ease tension, the calming neurotransmitter GABA, and the mineral magnesium, which supports muscle and nerve relaxation.
? Relora®, a proprietary herbal blend, is added to gently soothe away tension. ? Coming soon: new and improved THEANINE SERENE™ WITHOUT RELORA®.

Serving Size:
2 tablets contain:
Magnesium (as magnesium chelate) 300 mg
GABA 500 mg
Taurine 450 mg
L-Theanine 200 mg
Relora® (a proprietary blend of patent pending plant extracts
from Phellodendron amutense and Magnolia officinalis) 150 mg
Holy Basil Leaf Extract 5:1 100 mg


Relora is a registered trademark of Next Pharmaceuticals.

Suggested Use: 2 tablets daily, or as recommended by your health care professional.



--
Vitanet &reg



Solaray - Ultimate Nutrition - Actipet Pet supplements - Action Labs - Sunny Greens - Thompson nutritional - Natural Sport - Veg Life Vegan Line - Premier One - NaturalMax - Kal

(https://vitanetonline.com:443/forums/Index.cfm?CFApp=1&Message_ID=560)
---
Sources of Essential Fatty Acids



Date: June 25, 2005 08:38 PM
Author:
Darrell Miller (dm@vitanetonline.com)
Subject: Sources of Essential Fatty Acids

Sources of Essential Fatty Acids
Essential fatty acids are found in both plant and animal sources, although primarily in plants. The EFA family is composed of two main forms, Omega-3 and Omega-6. The following explains exactly what these forms are.
OMEGA-3: The most common forms of Omega-3 are eicosapentaenioic acid (EPA), docosahexaenoic acid (DHA) and alpha-linolenic acid, which comes from plants and helps create EPA and DHA. Omega-3 is usually derived from fish oils. Dr. Roger Illingworth, associate professor of medicine and biochemistry at Oregon Health Sciences University, explains that Omega-3 fatty acids are "long-chained metabolic products from linolenic acid. . . When animals consume and metabolize plants rich in linolenic acid, they produce Omega-3." EPA and DHA are liquid and remain that way, even at room temperature. It is said that they protect fish by providing a body fat that stays fluid even in cold temperatures. OMEGA-6: The most common form of Omega-6 is is gammalinolenic acid (GLA). GLA is known to provide the following benefits, among many others:

1. Helps facilitate weight loss in overweight persons (but not in people who do not need to lose any weight).
2. Reduces platelet aggregation (abnormal blood clotting).
3. Helps reduce symptoms of depression and schizophrenia.
4. Alleviates premenstrual syndrome symptoms.
5. May help alcoholics overcome their addiction.
Omega-6 is usually found in plant sources. The oils of coldwater fish such as salmon, bluefish, herring, tuna, mackerel and similar fish are known as Omega-3 fatty acids. The freshpressed oils of many raw seeds and nuts contain Omega-6 fatty acids. The most popular sources of Omega-3 and Omega-6 include:
BLACK CURRANT SEED OIL: This oil is rich in linoleic acid (44%) and provides almost twice as much gamma-linolenic acid as evening primrose oil. Black currant seed oil also is an excellent source of an Omega-3 precursor known as stearidonic acid. BORAGE OIL: This oil comes from Borago officinalis, a plant with blue flowers. It is widely recommended in Europe to strengthen the adrenal glands, alleviate symptoms of premenstrual syndrome and relieve inflammation. Besides possibly helping with heart and joint function, it may also assist the growth of nails and hair. Borage oil is also an excellent source of GLA. In The Complete Medicinal Herbal, herbalist Penelope Ody asserts that it is "helpful in some cases of menstrual irregularity, for irritable bowel syndrome, or as emergency first aid for hangovers." SALMON OIL: This oil is high in Omega-3 essential fatty acids. These types of EFAs are known to thin the blood, prevent clotting, regulate cholesterol production and strengthen cell walls, making them less susceptible to viral and bacterial invasion. Salmon oil has a natural ability to help the body relieve inflammation. In the ground-breaking book The Omega-3 Breakthrough: The Revolutionary, Medically Proven Fish Oil Diet, professor Roger Illingworth writes that Linolenic acid is a fatty acid with 18 carbons and 3 double bonds.
It is manufactured exclusively by plants. When animals consume and metabolize plants rich in linolenic acid, they produce Omega- 3. Plankton, a minute form of marine life, is part plant and part animal. Its plant component manufactures linolenic acid. Fish eat the plankton, and the linolenic acid breaks down in their bodies in two types of Omega-3 fatty acids: EPA (eicosapentaenoic acid) and DHA (docosahexaenoic acid) . . . The liquidity of EPA and DHA serves a vital function in fish, who require body fat that remains fluid even in very cold water. Fish oils, besides containing Omega-3 fatty acids, have shown to benefit those suffering from migraine headaches, arthritis, and high cholesterol levels.
FLAX: Flax is a plant said to date back as far as 5000 B.C. It has been used since approximately 5000 B.C., making it one of the oldest cultivated crops. It is exported from several countries, including Argentina, Canada, India, Russia and the United States. The flowers are usually blue, although they are sometimes white or pink. The mucilaginous seed is, of course, called flaxseed. The oil primarily provides Omega-3/linolenic acid, and provides an average of 57 percent Omega-3, 16 percent Omega-6, and 18 percent of the non-essential Omega-9. Flaxseed oil is said to contain rich amounts of beta carotene (about 4,300 IU per tablespoon) and vitamin E (about 15 IU per tablespoon). In the October 1995 issue of Let's Live, the history and uses of flax were highlighted by herbalist Carla Cassata. She writes, . . . It's no wonder the Cherokee Indians highly valued the flax plant. They mixed flaxseed oil with either goat or moose milk, honey and cooked pumpkin to nourish pregnant and nursing mothers, providing them with the needed nutrients for creating strong and healthy children. It was also given to people who had skin diseases, arthritis, malnutrition as well as men wishing to increase virility. They believed flax captured energies from the sun that could then be released and used in the body's metabolic process.
This belief has merit. Flaxseed oil, rich in electrons, strongly attracts photons from sunlight. To be effective, EFAs must be combined with protein at the same meal. This flaxseed oil/protein/ sunlight combination releases energy and enhances the body's electrical system. Also, this combination, along with vitamin E, can be beneficial for infertile couples and women suffering from premenstrual syndrome . . . Flaxseed oil, having an anti-inflammatory effect on the body, can benefit the 40 million Americans suffering from osteoarthritis and rheumatoid arthritis. To achieve optimum results, however, substances that activate the sympathetic nervous system—like refined sugar, soda, coffee, fluoride— must be eliminated. Stress must also be reduced, because it too, activates the sympathetic nervous system, promoting inflammation.
EVENING PRIMROSE: This flower is indigenous to North America, although the oil is particularly popular throughout Europe for therapeutic purposes. It is also known as night wil - low and evening star. It is an excellent source of both linolenic and linoleic acids. Both of these nutrients must be obtained from the diet, as the body cannot synthesize them. The seeds contain gamma linolenic acid. This polyunsaturated EFA helps with the production of energy and is a structural component of the brain, bone marrow, muscles and cell membranes. Evening primrose oil has also benefited those with multiple sclerosis, PMS, hyperactivity and obesity. It is estimated that it takes about 5,000 seeds to produce the oil for one 500 mg capsule.
(https://vitanetonline.com:443/forums/Index.cfm?CFApp=1&Message_ID=511)
---
Prostate Health Naturally



Date: June 16, 2005 11:11 AM
Author:
Darrell Miller (dm@vitanetonline.com)
Subject: Prostate Health Naturally

Nature's Life Prostate Health Options


Prostate Health... Naturally

Prostate issues too often put a damper on the activities of men of all ages and they are far more common than previously thought. According to some studies, virtually all men will eventually experience prostate issues.

Men with enlarged prostates experience discomforts that may include difficulty urinating, increased frequency and urgency of urination, bouts with sleep-disturbing nighttime urination and lower back discomfort. Dealing with the discomforts from enlarged prostates may be costly, too. Every year about 400,000 men have prostate surgery, adding over $3 billion annually to the national health care bill.

Nature's Life offers several products to support prostate health, including Saw Palmetto as a whole berry concentrate, and three doctor-formulated combinations including Saw Palmetto for supporting prostate health. All of these products are designed to provide nutritive support for:

healthy prostate gland function
normal urine flow

Nature's Life® Prostate formulas are made from all natural ingredients… only the finest available. Regardless of the formula you prefer, you can always be sure of the same superior quality and consistent results.

Prostate function
A small doughnut-shaped gland, the prostate surrounds the urethra where it leaves the bladder. The prostate produces an alkaline substance which makes up the largest part of the seminal reproductive fluid (semen).

Most men's prostates start to enlarge at about age 50. As the prostate gland enlarges, it pinches the urethra, causing reduced urine flow and increased discomfort. Research into prostate enlargement is focusing on male hormones, or androgens. In older men, androgen production changes result in higher levels of dihydrotestosterone (DHT), which is produced from testosterone. The prostate is more likely to enlarge when higher levels of DHT are present.

The Holistic Approach
A unique combination of herbs, amino acids, vitamins, minerals, phytonutrients, and essential fatty acids may help provide nutritional support to maintain good prostate health.

Saw Palmetto Berry (Serenoa repens B.)
The berries from this small tropical palm contain lipophilic sterols and essential fatty acids, including beta sitosterol. Saw Palmetto extract may also support normal inflammatory response by inhibiting the production of prostaglandins. Research suggests that Saw Palmetto may help to increase urine flow and decreases nighttime discomfort. Saw Palmetto has been the subject of numerous double blind clinical trials. All of these effects of Saw Palmetto make it the key ingredient to support prostate health.

Pygeum Bark (Pygeum africanum H.)
The bark of this tall African tree contains lipophilic sterols, including beta sitosterol and sitosterone plus unique fatty acids. These ingredients influence prostaglandin synthesis to help provide nutritional support for a normal inflammatory response. Other components of pygeum may provide nutritive support to help maintain normal prostate size.

Stinging Nettle (Urtica dioica L.)
A common "weed" around the world, stinging nettle has a long history of traditional use to support normal urine flow. Nettle contains substances that may have anti-androgen activity. Many commentators feel that the potential beneficial effects of Nettle extract are increased when combined with Saw Palmetto.

Pumpkin Seed (Cucurbita pepo)
The seeds of this familiar food is a good source of zinc, phytosterols, and essential fatty acids: nutrients essential to prostate health. Preliminary studies find pumpkin seed extract promising alone, but combinations of pumpkin seed oil with nettle and/or saw palmetto have the potential to help restore and maintain healthy prostate size.

Minerals
Zinc is concentrated in the prostate gland and is a major constituent
of seminal fluid. Zinc appears to play a role in maintaining healthy male hormone balance, possibly by its effect on 5-alpha reductase, the enzyme which produces powerful androgens in the prostate. Preliminary reports suggest that zinc may be helpful in supporting urinary comfort. Copper is added to balance the zinc and prevent a
copper deficiency.

Active Aminos™ (Glutamic Acid, Alanine & Glycine)
These are the three amino acids found in highest concentration in the prostate. A recent study suggested that this combination of amino acids may help support normal urination and urinary urgency.

Beta Sitosterol
The oil constituents of a few plants, including soybeans, pygeum, and pumpkin seeds, contain a mixture of phytosterols, or plant hormones, that include beta sitosterol. Recent studies have suggested that beta sitosterol may help to support normal urine flow. Research also suggests that beta sitosterol may also support normal prostaglandin synthesis thus normalizing the inflammatory response.

Vitamin B-6 (Pyridoxine HCl)
This essential B vitamin is required for many metabolic processes, including the use of amino acids such as Glutamic Acid, Alanine and Glycine.

Lycopene: A valuable addition
Lycopene is an antioxidant carotenoid found primarily in most tomato products. In men, lycopene is stored in the prostate and testes, and has been associated with protecting the health of the prostate by acting as an antioxidant. As men age, the level of lycopene is diminished, therefore it should be replaced by food intake or supplements.

Several other herbs have traditionally been used for prostate and urinary tract health:

Herbs
Traditional Indications*
Burdock Root
(Arctium lappa L.)
Contains polyacetylenes, amino acids and inulin for restoring harmony to the body.
Cayenne Fruit
(Capsicum annuum L. var. annuum)
Contains capsaicin and saponins for stimulating blood flow.
Goldenseal Root
(Hydrastis canadensis L.)
Contains alkaloids, including berberine, a powerful tonic for all mucus membranes.
Gravel Root
(Eupatorium purpureum L.)
Contains active volatile oils and flavonoids; for healthy kidney and bladder function.
Juniper Berry
(Juniperus oxycedrus L.)
Contains essential oils, flavone glycosides, organic acids and terpenes for healthy kidney and bladder function.
Marshmallow Root
(Althaea officinalis L.)
Mucilage, containing poly-saccharides and uronic acid for normal urine flow.
Parsley Leaf
(Petroselinum crispum M.)
Contains coumarin and flavonoids for normal urine flow.
White Pond Lily Root
(Nymphaea odorata)
For intestinal cleansing.

* These are traditional indications, and Nature's Life does not guarantee that the indicated herb will have the referenced benefit at the levels provided.


Lifestyle Choices
Nutritionists believe that diet and exercise contribute a great deal to the success of natural prostate self-care. In addition to a comprehensive prostate support formula, men should reduce dietary fat, eat more fruits and vegetables and commit to a regular exercise program. This is not just for a healthy prostate, but a choice for a healthier, happier life.

The Nature's Life® brand has three comprehensive formulas with herbs and nutrients intended to provide nutritive support for healthy prostate gland function and normal urine flow, as well as individual supplements to complement these formulas:

800 Prostate Support™ combines standardized extract of Saw Palmetto – the choice for a stronger dosage – with Stinging Nettle, standardized Pygeum bark extract, and zinc.

Prostate 700+™ combines standardized extract of Saw Palmetto with concentrated Nettle root extract, and pumpkin seed oil.

600+ Prostate Maintain™ combines a whole herb form of Saw Palmetto for a regular maintenance dosage with Active Aminos™, Zinc, and a blend of traditional herbs.

Saw Palmetto, 500 mg whole herb

Lycopene 30 mg & 10 mg


Which Prostate Formula is Best For You?

| | | | |
| --- | --- | --- | --- |
| Nature's Life® Formula/Per Serving | 600 | 700 | 800 |
| Saw Palmetto | 600 mg | 213 mg* | 160mg* |
| Pumpkin Seed Extract | 50 mg | 267 mg* | |
| Nettle Root Extract | | 400 mg | 150mg |
| Pygeum Bark Extract | 10 mg | | 50 mg |



--
Vitanet &reg



(https://vitanetonline.com:443/forums/Index.cfm?CFApp=1&Message_ID=368)

---

Homeopathic Essentials


Date: June 11, 2005 05:13 PM
Author: Darrell Miller (dm@vitanetonline.com)
Subject: Homeopathic Essentials


Homeopathic Essentials by Jane Lane Energy Times, February 1, 2000

The principles of homeopathy are elegantly basic and, to some, maddeningly elusive. This system of medical treatment employs The Law of Similars or "like cures like," and calls on natural plant, animal and mineral substances that induce the body to heal itself.

That homeopathy works is virtually incontrovertible. With its ancient roots and European practice spanning hundreds of years, homeopathy employs minute doses of diluted extracts to replicate symptoms of a malady, which then vanishes. But the very fact that it works puzzles many experts who have researched the phenomenon.

Understanding The Tradition

Homeopathy evolved from its earliest practice recorded by 10th-century BC Hindu sages to its codification by Hippocrates in 400 BC. " Through the like, disease is produced and through the application of the like, it is cured," he wrote, expressing the fundamental principle of homeopathy, according to Homeopathic Medicine at Home (Tarcher Perigee) by Maesimund B. Panos, MD, and Jane Heimlich. Samuel Christian Friedrich Hahnemann, the erudite and intellectually audacious German physician and chemist, seized upon the essentials of homeopathy in the early 1800s.

Through Hahnemann's work, homeopathy developed into an intricately systematized science, veering into the arcane for the contemporary individual seeking relief for everyday ailments.

Modern practitioners and manufacturers of homeopathic remedies benefit from Hahnemann's daring research (which included potentially lethal experiments on himself) and complex doctrines.

They've streamlined and modernized Hahnemann's concepts to provide more relevance to modern ills and sensibilities.

The Bold Experiments

Hahnemann denounced the medical practices of the 18th century, which involved cauterizing, bleeding, blistering and purging patients to expel the pernicious fluids or humors believed to cause disease.

He also reviled the kind of omnibus prescription drugs of the day, which loaded many substances into one compound. In 1790, Hahnemann conducted his groundbreaking experiment establishing the basis of homeopathy.

The customary treatment for malaria at the time was Cinchona officinalis or Peruvian bark-quinine. Medical wisdom attributed its efficacy to its bitterness and astringency. Hahnemann rejected this explanation, noting that other botanicals are far more bitter and astringent, yet are powerless against malaria.

To prove his theory, Hahnemann took some cinchona compound and promptly developed the symptoms of malaria. His deduction: Like cures like, or The Law of Similars. A substance that, in minute doses, induces certain symptoms in a healthy person cures a sick one.

The Set of Laws

A set of fairly complex laws developed from Hahnemann's initial Law of Similars.

The Law of Proving refers to the process of ascertaining the effectiveness of a homeopathic therapy by administering a substance to a healthy person to record in minute detail its effects. Practitioners also use the standard double-blind method using a placebo or unmedicated tablet against a homeopathic compound.

The first proving was performed in 1790 and the procedure endures today, using only humans, not laboratory animals, for greater accuracy. As homeopathic preparations are not toxic, proving has never produced lasting adverse reactions. Descriptions of provings are compiled into books called materia medicas, including Boericke's Materia Medica and Repertory and The Lectures of Homeopathic Materia by James Tyler Kent, used regularly in contemporary practice.

The books are highly indexed collections of symptoms and the remedies that cure them called repertories. The most extensively used repertory is Kent's Repertory of the Homeopathic Materia Medica.

In 1800, the third Law of Potentization was devised, regulating the processing of homeopathic remedies through successive dilutions and shaking.

This law represents perhaps the profoundest mystery of homeopathy and demands the boldest leap of faith: The higher the dilution, the more intense the potency of the medicine. Substances that are inert in their natural state act as medicine. And as they are so dilute, homeopathic remedies do not act directly on the tissues, accounting for their non-toxicity. Adding to the inherent safety of homeopathic therapies is the discipline's adherence to the single remedy. Centuries ago, homeopaths seemed to have been prescient about current drug interaction troubles.

(Historical information courtesy of Homeopathic Medicine at Home by Panos and Heimlich.)

How It Works: The Vital Force Homeopathy embraces a philosophy centered on the concept of "vital force," an intelligent, dynamic life force within each individual responsible for maintaining one's life and balance on all levels. The vital force creates a defense mechanism similar to the immune system, but incorporates protection against imbalances on the emotional and mental planes as well.

Homeopathy equates disease with imbalance. As the defense mechanism attempts to restore balance, symptoms appear: pain, swelling, rashes and fevers on the physical side; grief, jealousy, anxiety, anger, confusion and loss of memory on the emotional and mental end.

Homeopaths regards these symptoms as evidence of the vital force's curative exertions, not merely annoyances to be eliminated. Symptoms guide the homeopath in his or her attempts to harmoniously augment the efforts of the vital force.

Homeopathy Today

Homeopathic remedies are prepared according to the standards of the United States Homeopathic Pharmacopoeia and are recognized by the US Food and Drug Administration. " Homeopathy respects the complexity and uniqueness of each individual," observes pharmacist and naturopathic doctor James LaValle (and his co-authors) in Smart Medicine for Healthier Living. "To identify the correct homeopathic remedy, you must carefully observe your unique-even quirky-behaviors and responses." Indeed the emphasis on the "unique, even quirky" may lead to the perception of homeopathy as a sketchy pseudo-science. Homeopathy simply does not fit the drug model of allopathic medicine.

Its ability to help people, however, has been repeatedly evaluated through rigorous scientific research. A comprehensive review in the British Medical Journal (302, 1991: 316-323) of more than 100 clinical studies of homeopathy published during the last 30 years revealed that 77% of those studies produced positive results for the people involved. A host of additional studies provides clinical evidence:

• A fixed combination of three plant substances (Phytolacca americana, Guajacum officinale and Capsicum annuum) significantly decreased the symptoms of acute tonsillitis in 107 sufferers, who took no antibiotics. The anti-inflammatory, immunomodulatory and analgesic properties produced no side effects (Adv Ther 15, 1998: 362-71).
• An article in the Journal of Nurse Midwifery (44, 1999: 280-90) explains the use of 19 homeopathic remedies that aid breastfeeding.
• "The practice of (homeopathic) preventive antepartum care of pregnant women, adopted at the beginning of this century, has reduced perinatal mortality and the rates of low birth weights and preterm weights. . .Studies on homeopathic interventions in obstetrics report positive influence of homeopathic remedies on uterine contractility and the evolution of childbirth. The only study comparing homeopathic and conventional therapy in women with increased risk for contraction abnormalities found few differences between the treatments, except fewer hemorrhages and decreased abnormal contractions in patients treated with homeopathic remedies (Schweiz Med Wochenschr Suppl 62, 1994: 28-35).
• A homeopathic remedy proved as effective as prescription betahistine hydrochloride in treating folks with vertigo (Arch Otolaryngol Head Neck Surg 124, 1998: 879-85). n Single, individualized homeopathic remedies demonstrated potential efficacy in HIV infection during its symptomatic period (Br Homeopath J 88, 1999: 49-57). The remedies produced a "statistically significant" elevation in base line immune status.
• And, finally, a study in the prestigious international medical journal The Lancet (September 20, 1997) claimed that researchers' findings and conclusions "are not compatible with the hypothesis that the clinical effects of homeopathy are completely due to placebo" but called for more "rigorous. . .systematic" research on homeopathy.



--
Vitanet &reg



Solaray - Ultimate Nutrition - Actipet Pet supplements - Action Labs - Sunny Greens - Thompson nutritional - Natural Sport - Veg Life Vegan Line - Premier One - NaturalMax - Kal

(https://vitanetonline.com:443/forums/Index.cfm?CFApp=1&Message_ID=295)

---

Aromessentials


Date: June 10, 2005 05:38 PM
Author: Darrell Miller (dm@vitanetonline.com)
Subject: Aromessentials


Aromessentials by Joanne Gallo , February 3, 2002

Aromessentials By Joanne Gallo

But aromatherapy is more than just a '90s-style novelty. The practice of using aromatic essential oils for psychological and physical well-being dates back more than 4,000 years to medicinal practices in Egypt and India.

The term "aromatherapy" was coined in 1937 by French cosmetic chemist R.M. Gattefosse, who discovered the benefits of essential oil after burning his hand in a laboratory accident. Gattefosse immersed his hand into the nearest available cool liquid: a vat of lavender oil. The near miraculous soothing of his pain and rapid healing spurred him to dedicate his life to the study of aromatic plants and their therapeutic effects.

How it Works

For those who turn their noses up at this most seemingly-subtle of senses, keep in mind that the perception of smell is 10,000 times more sensitive than the sense of taste. "The sense of smell is the sense of the imagination," noted French philosopher Jean-Jacques Rousseau; this emotional connection lies at the heart of aromatherapy.

Aromas are transmitted rapidly from olfactory cells in the nose to the limbic system in the brain which perceives and responds to emotion, pleasure and memory. Scents trigger the limbic system to release neurochemicals which influence mood. Well-known neurochemicals like endorphins and serotonin help create a sense of well-being.

When you inhale essential oils, some of the molecules travel to the lungs, where they proceed to enter the bloodstream and circulate throughout the body.

Oils applied to the skin are absorbed into the bloodstream as well. Because they are oil/fat soluble, essential oils are highly absorbed by the body, where they circulate for anywhere from 20 minutes to 24 hours and are eventually eliminated through sweat and other bodily secretions.

Plant Power

Essential oils are extremely potent and volatile: approximately 75 to 100 times more concentrated than dried herbs.

Most essential oils are steam distilled from herbs, flowers and plants. Others are cold expressed from the rind of the fruit, which produces the purest essential oils because no heat or chemical treatment is involved.

The components of various oils are beneficial for a wide variety of beauty and hygiene conditions. Some of the more indispensable essential oils include:

Chamomile (anthemis nobilis): soothing properties for sensitive and inflamed skin; calming, balancing and relaxing.

Clary Sage (salvia sclarea): warming, female balancing herb used for PMS; calms anxiety, tension and stress; also used as a muscle relaxant for aches and pains.

Eucalyptus (eucalyptus globulus): antibacterial; fresh, herbal menthol aroma; widely used as an inhalant for colds, coughs and congestion; excellent for massaging tired or sore muscles.

Geranium (pelargonium graveolens): one of the best all-around tonic oils for mind and body; soothes nervous tension and mood swings; balances female hormones and PMS; gently astringent and antiseptic, it improves general tone and texture of skin.

Jasmine (jasminum grandiflorum): a warm, rich, sensual floral scent used historically as an aphrodisiac; moisturizing for dry/mature skin.

Lemon (citrus limonum): refreshing and invigorating; eases tension and depression; useful for oily skin and treatment of acne.

Peppermint (mentha piperita): cool, menthol, invigorating stimulant; cleans and purifies the skin.

Rosemary (rosmarinus officinalis): stimulating and uplifting; purifying and cleansing for all skin types; warm and penetrating for massage to ease muscular aches and pains.

Tea Tree (melaleuca alternifolia): an antiseptic from the leaves of the Australian tea tree; antifungal, antibacterial and antiviral; excellent for skin irritations like cold sores, insect bites and acne.

Ylang Ylang (cananga odorata): enticing and sensual; helps alleviate anger, stress, insomnia and hypertension; helps balance the skin's sebaceous secretions.

Oil Well

Essential oils can be utilized in a variety of ways: in electric or candle-based diffusers, to spread the aroma through a room; in sachets and air fresheners; added to shampoos and lotions; or diluted and applied to pulse points like the temples, on neck or on wrists. Undiluted essential oils should never be applied to the skin. First mix them with carrier oils: pure vegetable oils such as sweet almond oil, grapeseed oil and apricot kernel oil. Use a general guideline of six to 18 drops of essential oil per one ounce of vegetable oil. Blended, diluted oils are also available which can be used directly on your skin.

Pond's Aromatherapy Capsules come in four scents: Happy, which is fruity and floral; Romantic,with musk and vanilla; Relaxing, a floral and woodsy aroma; and Energizing, with fresh citrus and bright floral scents.

Sarah Michaels offers four essential oil blends: Sensual Jasmine, Soothing Lavender, Refreshing Citrus and Invigorating Peppermint.

The San Francisco Soap Company's Simply Be Well Line features an essential oil light ring set, a diffuser that uses the heat of a light bulb to spread an aroma through your room.

Tub Time

One of the most popular and luxurious ways to enjoy aromatherapy is in a steaming hot bath. Numerous bath products formulated with plant essences can turn your tub time into a rejuvenating experience. Body & Earth features Body Wash, Foam Bath and Soap in five essences: Vanilla Serenity, Lavender Whisper, Playful Peach, Raspberry Rapture and Pear Essence.

The Healing Garden offers a full line of aromatherapy products; try their Tangerinetherapy Wake Up Call Body Cleanser, Gingerlily Therapy Upbeat Bath & Shower Gel; or Minttherapy Fresh Start Bath & Shower Gel.

Simply Be Well products take traditional aromatherapy one step further by combining essential oils with herbal extracts and natural nutrients.

The line includes Shower Gel and Bath Salts in four fragrances: Explore contains ginkgo, eucalyptus, lemon and vitamin B6; Share features dong quai, passionflower, ylang ylang and zinc; Unwind includes kava kava, geranium, lavender and vitamin E; and Celebrate contains ginseng, wild mint, hemp and vitamin C.

Yardley London Bar Soaps, formulated with botanicals and moisturizers, are available in five fragrances: soothing English Lavender, exfoliating Oatmeal and Almond, Aloe Vera for natural healing, skin-softening Chamomile Essence, and astringent Evening Primrose.

Skin Deep

"Aromatherapy and the cosmetic use of essential oils have made a tremendous contribution to skin care," asserts Joni Loughran, author of Natural Skin Care: Alternative & Traditional Techniques (Frog, Ltd.). "Every type of skin (such as oily, dry, and normal) can benefit." Some of the natural products that can help balance your skin include these:

Kiss My Face Foaming Facial Cleanser for Normal/Oily skin features citrus oils which act as antiseptics, marigold for healing, licorice root for toning, lavender to normalize oil production, plus the antioxidant green tea.

Kiss My Face's Gentle Face Cleaner for Normal/Dry skin includes essential oils plus organic, detoxifying herbs goldenseal and red clover, echinacea and rose hips with natural vitamin C.

Naturistics Almond Facial Moisture Cream contains almond, allantoin and calendula to smooth dry skin; Wild Chamomile Facial Lotion with rose hips and honeysuckle soothes and conditions rough skin.

Simply Be Well products, which use essential oils combined with herbal extracts like ginkgo and dong quai, are available in Body Lotion and Body Mist.

Wicks and Sticks

Perhaps the easiest way to get your aromatherapy fix is to light a candle and just sit back, relax and breathe.

The Healing Garden offers a wide variety of aromatic candles to suit your every mood; try their Green Teatherapy Meditation Candle; Jasminetherapy Embrace the Light Love Candle; or Lavendertherapy Peace & Tranquility Candle.



--
Vitanet &reg



(https://vitanetonline.com:443/forums/Index.cfm?CFApp=1&Message_ID=279)

---

St. John's Wort - Natural Solutions For A Positive Outlook


Date: June 06, 2005 08:59 AM
Author: Darrell Miller (dm@vitanetonline.com)
Subject: St. John's Wort - Natural Solutions For A Positive Outlook


Stress, tension and anxiety are common in our fast-paced environment. The need for a safe, natural alternative to help one maintain a positive sense of well-being has never been greater. St. John's wort, a traditional European botanical, is now being upheld by modern science as having uniquely beneficial constituents for supporting a positive outlook. Planetary Formulas offers you four St. John's wort formulas. Each offers the modern consumer time-tested herbal supplementation, formulated in light of the latest advances in scientific research.

Modern Research Validates Traditional Use

St. John's wort, in use since the middle ages, is native to Europe but is now found throughout North America. Most modern research into the properties of St. John's wort has been conducted in Germany, where the use of this herb is widespread. In 1994, almost 66 million daily doses of standardized St. John's Wort extract were dispensed in Germany. Clinical interest in St. John's wort reached new heights in 1996, when the British Medical Journal published a summary of research findings, concluding that it had a beneficial effect on mental well-being.

Beneficial Compounds

The key constituents of St. John's wort include naphthodianthrones (hypericin and pseudohypericin), a broad spectrum of flavonoids, and phloroglucinols (especially hyperforin and adhyperforin).

An Array of Botanical Formulas

Planetary Formulas' St. John's wort family is available in four exceptional forms: ST. JOHN'S WORT EXTRACT tablets are standardized to consistently yield 0.3% hypericin. Three tablets, the suggested use, contain 900 mg of St. John's wort extract, yielding 2.7 mg hypericin. This is the characterization of products found in studies to support a positive outlook and overall sense of well-being.

FULL SPECTRUM™ ST. JOHN'S WORT EXTRACT combines standardized hypericin extract (0.3%) with a flavonoid-rich (4:1) concentrate of flowering tops, in order to capture the broadest array of constituents associated with St. John's wort's positive effects. Each tablet yields a minimum of 1.0 mg of pure hypericin, a marker reflective of St. John's wort quality, along with valuable secondary consituents.

FULL SPECTRUM™ ST. JOHN'S WORT LIQUID EXTRACT. This leaf and flower extract is rich in the broad spectrum of St. John's wort constituents, which are reflected in its deep burgundy color. It is at least twice as strong as a typical tincture.

ST. JOHN'S WORT EMOTIONAL BALANCE™ unites a standardized St. John's wort extract with Chinese herbs from the classic formula Xiao Yao Wan, or "Relaxed Wanderer," and with the Western herb, lemon balm (Melissa officinalis), historically used to raise spirits. Planetary Formulas St. John's wort supplements integrate modern biochemistry with traditional wisdom. The result is a positive and balanced approach to mental well-being, backed by the 30 years of experience of renowned author, herbalist and acupuncturist, Michael Tierra, L.Ac., O.M.D.

References:
Johnson, D. et al. 1992. TW Neurologie Psychiatrie:6. 436-444. Johnson, D. et al. 1994. J Geriatr Psychiatry Neurol:7 (Suppl 1):S44-6. Linde, Klaus, et al. 1996. Brit Med J, 313:240-58. Meruelo, Daniel et al. 1988. Proc Natl Acad Sci, 85:5230-4. Schulz, M. & M. Jobert, 1994. J Geriatr Psychiatry Neurol:7 (Suppl 1):S39-43.



--
VitaNEt &Reg
VitaNet &reg Staff



(https://vitanetonline.com:443/forums/Index.cfm?CFApp=1&Message_ID=197)

---

St. John's Wort Emotional Balance - The Natural Solution For Mental Well-Being


Date: June 06, 2005 08:53 AM
Author: Darrell Miller (dm@vitanetonline.com)
Subject: St. John's Wort Emotional Balance - The Natural Solution For Mental Well-Being


St. John's Wort Emotional Balance

Planetary Formulas ST. JOHN'S WORT EMOTIONAL BALANCE features the European botanical legend St. John's wort (Hypericum perforatum). This traditional herb has long been known for supporting a positive mood and healthy outlook. These properties have now been confirmed by modern research. ST. JOHN'S WORT EMOTIONAL BALANCE combines St. John's wort with classic Chinese and Western herbs to promote a balanced state of mental well-being.

St. John's Wort: Modern Clinical Research

Most research into the properties of St. John's wort has been conducted in Germany, where the use of this herb is widespread. The plant contains a number of important compounds including hypericin, pseudohypericin, hyperforin and a wide variety of flavonoids. Clinical interest in St. John's wort reached new heights in 1996, when the British Medical Journal published a summary of research findings, concluding that it had a beneficial effect on mental well-being.

Classic Chinese Herbs

Blended with this key botanical are Chinese herbs drawn from the classic formula Xiao Yao Wan, or "Relaxed Wanderer," developed during the Song Dynasty (960-1279). These special herbs are bupleurum root, peony root, atractylodes root, dong quai root, poria cocos sclerotium, licorice root, cyperus rhizome and ginger root. This formula was created more than 300 years ago to promote a balanced state of mental well-being. Completing the blend is lemon balm (Melissa officinalis), historically used to raise spirits, as noted by Shakespeare's, "Lemon balm doth make the heart merrieth."

Formula by Michael Tierra

These botanicals are only now being recognized by modern science as having those unique characteristics well-known to our ancestors. ST. JOHN'S WORT EMOTIONAL BALANCE has been created by the renowned clinical herbalist and licensed acupuncturist Michael Tierra. Over 30 years of herbal study led to his selecting the botanicals in this unique blend. Planetary Formulas now offers this herbal supplement, which integrates modern biochemistry with the classical wisdom of traditional Chinese and Western herbology. The result is a balanced and natural approach to mental well-being. Its unique properties offer an alert, clear and positive alternative to life's often distressing circumstances.

References


Linde, Klaus, et al. (1996) British Medical Journal, Vol. 313, 240-58.

Also Available:

Full SpectrumTM and Standardized St. John's Wort Extract Tablets

This blend combines a concentrated 600 mg of St. John's wort extract standardized to 0.3% hypericin, the primary qualitative marker of St. John's wort, with a concentrated flavonoid-rich extract (4:1) of St. John's wort flowering tops. Combining the standardized hypericin extract with flowering top extract assures that all of the components naturally occurring in St. John's wort are present. Also available are pure 300 mg St. John's Wort extract tablets standardized to 0.3% hypericin.

Full SpectrumTM St. John's Wort Liquid Extract

This Full SpectrumTM liquid extract is prepared in the same careful manner to capture the vital components of St. John's wort, which are reflected in the rich burgundy color of the liquid.

Adhering to the quality control requirements and codes of ethics of: American Herbal Products Association National Nutritional Foods Association



--
VitANet &reg
VitaNet &reg Staff



Solaray - Ultimate Nutrition - Actipet Pet supplements - Action Labs - Sunny Greens - Thompson nutritional - Natural Sport - Veg Life Vegan Line - Premier One - NaturalMax - Kal

(https://vitanetonline.com:443/forums/Index.cfm?CFApp=1&Message_ID=196)
VitaNet ® LLC. Discount Vitamin Store.
Back to top