Drinking Cranberry Juice for Bladder Infections
---



Date: September 09, 2010 02:53 PM
Author: Darrell Miller (dm@vitanetonline.com)
Subject: Cranberries And Good Bladder Function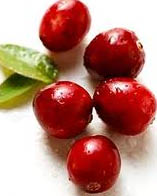 Cranberry Juice
Drinking cranberry juice is a good treatment for bladder infections, and while many believe it to be just an 'old wife's tale' it does have a scientific basis for its effectiveness with such infections. In fact, cranberry juice is an effective treatment not just for bladder infections, but for bacterial infections of the entire urinary tract such as cystitis.
The symptoms of such infections include a burning pain during urination, and they are caused by bacteria that make their way up the urethra into the bladder. They can be extremely painful, and can even lead to bleeding that can be seen in the urine. Cranberry juice is an effective treatment for those that are wary of, or allergic to antibiotics, and taking the berries themselves would offer a similarly effective treatment.
Cranberry Capsules an alternative
It must be the 100% juice that you take and not cocktails or drinks containing cranberry juice, and around a glass to a pint a day should be taken. Because of the sour taste that many people don't like, you can also take cranberry capsules that contain the concentrated fruit juice.
Solaray offers a product called cranactin, which is a standardized cranberry extract which can be taken instead of juice and just as effective.
Cranactin - Capsules - Once or Twice Per Day
Our Price: - $ 27.99 ...






Our Price: - $ 36.99 ...






Guarantee:
VitaNet® LLC Offers a 100% Satisfaction Guaranteed!