Aluminum Toxicity, What It Is And How To Combat It!
---



Date: November 09, 2010 06:04 PM
Author: Darrell Miller (dm@vitanetonline.com)
Subject: How to detoxify from heavy metal aluminum toxitity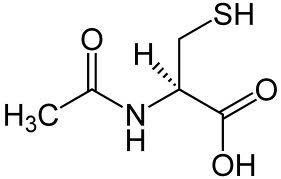 Although aluminum is not a heavy metal, it can be toxic if present in excessive amounts or small amounts if it is deposited in the brain. Many of the symptoms of aluminum toxicity are similar to those of Alzheimer's disease and osteoporosis. Aluminum toxicity can often lead to colic, rickets, gastrointestinal disturbances, poor calcium metabolism, extreme nervousness, anemia, headaches, decreased liver and kidney function, forgetfulness, speech disturbances, memory loss, softening of the bones, and weak, aching muscles. Since aluminum is excreted through the kidneys, toxic amounts of aluminum can often impair kidney function.
When aluminum salts accumulate in the brain, seizures and reduced mental function can often result. In order to reach the brain, aluminum must pass the blood-brain barrier, which is an elaborate structure that filters the blood before it reaches the vital organ. Although elemental aluminum does not ordinarily pass through this barrier, certain aluminum compounds, such as aluminum fluoride, will. Many municipal water supplies are treated with aluminum sulfate and fluoride. These two chemicals readily combine with each other in the blood and are poorly excreted in the urine. The absorption of high levels of aluminum and silicon in the intestines can result in the formation of compounds that accumulate in the cerebral cortex and prevent nerve impulses from being carried to and from the brain in the proper manner. This situation can be aggravated by a chronic calcium deficiency.
People who have spent their career in aluminum smelting plants for long periods have been known to experience dizziness, impaired coordination, and a loss of balance and energy. When aluminum accumulates in the brain, the above symptoms are often caused. Perhaps the most alarming thing to note it that there is evidence to suggest that long-term accumulation of aluminum in the brain may contribute to the development of Alzheimer's disease. It has been estimated that an ordinary person ingests about 3 and 10 milligrams of aluminum a day. Aluminum, being the most abundant metallic element in the earth's crust, is primarily absorbed in the body through the digestive tract, but can also be absorbed through the lungs and skin. Additionally, aluminum can be absorbed by and accumulate in the body tissues. Since aluminum permeates our air, water, and soil, it can be found naturally in varying amounts in almost all food and water. Aluminum is also used to make cookware, cooking utensils, and foil, along with being present in many other everyday products including over-the-counter painkillers, anti-inflammatories, douche preparations, antacids, baking powder, food processing, antiperspirants, toothpaste, dental amalgams, bleached flour, grated cheese, table salt, beer, and municipal water supplies.
The following nutrients are very helpful when dealing with aluminum toxicity: apple pectin, calcium, magnesium, coenzyme A, garlic, kelp, lecithin capsules or granules, l-glutathione, a multivitamin and mineral complex, SAMe, vitamin B complex, N-Acetyl Cysteine, and vitamin E. Additionally, the following herbs are great for blocking damage to the body from toxic heavy metals and radiation when taken regularly: burdock root, Echinacea, ginseng, ginkgo biloba, and fiber. Other recommendations to help prevent aluminum toxicity include maintaining a diet that is high in fiber and includes apple pectin; using only stainless steel, glass, or iron cookware, with stainless steel being the best; and being aware of the products that contain aluminum by reading labels and avoiding those that contain aluminum. Sulfur container foods like N-Acetyl Cysteine can help find up heavy metals and eliminate them from the body. If you suspect you have heavy metal toxicity, consult your health care provider immediately.
Guarantee:
VitaNet® LLC Offers a 100% Satisfaction Guaranteed!