What does the Best Digestive Supplement Contain?
---



Date: December 08, 2010 05:30 PM
Author: Darrell Miller (dm@vitanetonline.com)
Subject: Best Digestive Supplements

When you need to decide on a digestive enzyme supplement, it's important to know that not all of them are created equally. Some may contain more of one ingredient than the other and some might only contain one of three groups of enzymes. A leading digestive enzyme complex was studied to see what ingredients will provide your digestive system with the best possible support. Following is the ingredients of possibly the best digestive supplement you can get your hands on.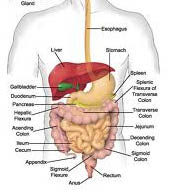 The first ingredient found in this complex is protease. This enzyme breaks down long protein chains at different levels of your stomach's pH level.
Amylase is another enzyme found in this complex. It breaks down large carbs like starches into disaccharides and glucose for your body's energy levels.
Lipase, another ingredient of the best digestive supplement, breaks down the fats you consume into fatty acids and glycerol.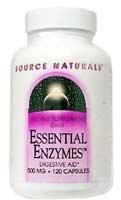 Cerecalase, another great ingredient, is a blend of enzymes which breaks down the cell wall bonds of nutrients such as phytate and hemicelluloses.
Glucoamylase breaks down maltose into glucose, malt diastase enhances the breakdown of starch and peptidase hydrolyzes protein molecules into amino acids.
More ingredients include bromelain - extracted from pineapple stems, papain extracted from papaya; another enzyme which helps to digest proteins and a last ingredient, cellulase, which breaks down the cellulose and glucose found in fiber.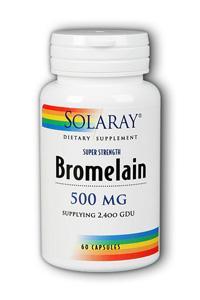 You might wonder whether these enzymes are being destroyed by your stomach juices, but most of the best digestive supplements' ingredients are processed in such a manner that they can withstand the extreme conditions in your stomach. This myth has been disproven countless of times, so it's not a waste of your money to invest in the best digestive supplements.
When you've taken the best digestive supplements, you can expect to have more energy and have better digestion and bowel movements. It is normal for some people to experience detoxification in the beginning stages of taking these supplements. This might feel uncomfortable but it is a good sign that your body is responding positively to the enzymes. Upping your enzyme intake and drinking a lot of water can help you through the beginning process.
When looking for the best digestive supplement, you should look at the enzyme activity rather than the ingredients. The most important thing is to look out for supplements that are acid stable and able to be active in a broad range of pH levels. Steer clear of any ingredients you might be allergic to, like papain or bromelain. Look for what experts call a broad range digestive supplement. The more enzymes it contains, the wider the range of nutrients it will make your body able to digest. When in doubt, speak to your doctor or pharmacist first. If you have specific digestive problems you should have that looked into before trying such a common remedy.
Our Price: - $ 16.28 ...






Our Price: - $ 9.08 ...






Our Price: - $ 31.08 ...






Guarantee:
VitaNet® LLC Offers a 100% Satisfaction Guaranteed!