Looking for weight management Results?
---



Date: May 06, 2011 01:34 PM
Author: Darrell Miller (dm@vitanetonline.com)
Subject: Looking for weight management Results. Frustrated with yo-yo dieting.

1. Decrease caloric consumption 2. Increase exercise 3. Take inflama-Trim
Frustrated with yo-yo dieting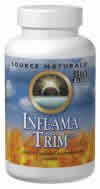 You may not know that inflammation is a factor in weight retention. Inflama-trim is a completely new approach to healthy weight management. It uses a powerful array of nutrients to break the cycle of metabolic inflammation, a biochemical process that may influence inappropriate storage of glucose and fats. Other products deal with thermogenesis and increasing metabolism. Inflama-Trim goes beyond thermogenesis and metabolism to take on inflammation as a significant factor in healthy weight management.
Inflammation – Inflama-trim addresses metabolic inflammation by inhibiting inflammatory chemical messengers. Help "cool down" metabolic inflammation, which can alter body chemistry and is a factor in weight retention.
Metabolism – Revving up metabolism with carefully formulated ingredients can help support cellular metabolism and thermogenesis. Light the fire and "heat up" your body's ability to burn calories and stored fat.
Stress support – Stress does more than wear you out. Cortisol, a hormone that increases in the body in response to stress, helps regulate metabolism of proteins, carbohydrates and fats. Nutrients and herbs in Inflama-Trim help support relaxation and help balance the body's stress response.
Energy – Increased metabolism combined with feeling calmer and more balanced can result in higher energy levels without the jitters that come with just taking pure stimulants.
**Because inflama-trim addresses the fundamental, biochemical sources of weight retention, when combined with the maximum metabolism diet and exercise plan included in every bottle, it is an effective tool to achieve results. Change your chemistry and change your life with inflama-trim!
Guarantee:
VitaNet® LLC Offers a 100% Satisfaction Guaranteed!