How Does Selenium Support Your Immune System?
---



Date: June 13, 2011 01:32 PM
Author: Darrell Miller (dm@vitanetonline.com)
Subject: How Does Selenium Support Your Immune System?

Selenium And Your Health.
Selenium is a trace element that may or may not be take in sufficient quantities in your diet. However, selenium supplements are available in quantities that would ensure you did not suffer an overdose. Whether you need such a supplement or not depends on your diet, and on your daily consumption of fish, red meat and chicken, eggs and grains.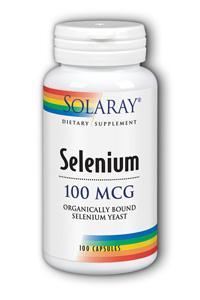 So why is selenium so important? Apart from it now appearing to help protect you from some cancers, and its properties as an antioxidant protecting your heart and your cells from premature aging, selenium helps to support your immune system. Without a healthy immune system you would fall prey to every virus, bacterium, fungus and other pathogen that decided to attack your body.
Selenium is an important factor in the formation of antibodies against these invading pathogens, but it also has another role to play. It is currently under investigation for its potential to fight HIV, the Human Immunodeficiency Virus that can eventually lead to AIDS. It is already known that selenium can prevent the reactivation of latent herpes viruses that cause shingles and cold sores, and it is also under investigation for its effects on the HIV virus.
Selenium supports your immune system in ways other than these, and it is important that you maintain a good intake in your daily diet.
Try Some Selenium Today And Feel The Difference!
Our Price: - $ 10.19 ...






Our Price: - $ 13.09 ...






Our Price: - $ 7.69 ...






Guarantee:
VitaNet® LLC Offers a 100% Satisfaction Guaranteed!