Can Avena Sativa Be Used For Menstrual Problems?
---



Date: September 07, 2011 02:13 PM
Author: Darrell Miller (dm@vitanetonline.com)
Subject: Can Avena Sativa Be Used For Menstrual Problems?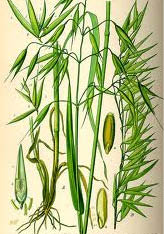 Overview
Avena Sativa in a way is just a common oat plant and is considered a cereal grain that is derived from seeds and its most common form in our diets is as rolled oats and oatmeal. A lot of us these days feel stressed and tired. Some may feel a little depressed or even fed up and this can lead to a lack of sexual desire. Many of us would think that supplementation might help with this since our fast-paced life often times is the culprit of this and we would like to have an easy fix for more energy. Most of the time we look at supplementation to help us with that and for the past decade Avena Sativa is one of those herbs that have shown a lot of promise in the area of health and other benefits which in this specific case is more on Menstrual Problems. Like in most cases for herbs, it starts out to be a simple research about how it could help us with energy and overall wellness then we would discover that it can do a lot more.
Avena Sativa and how it works
Also known as Oats Milky, Avena Sativa in the past decade has shown promise in benefiting a number of bloodstream functions and this was made evident as researchers have shown that it could help in various sexual functions mainly in men. It is able to help with erection and improve sexual appetites. The consensus of the users of this herb is that it is a great alternative to pharmaceutical erection enhancers and what's great about it is it doesn't have the side-effects. In the same way that it is beneficial for men it also has shown promise in women. The same sedative effects to the nervous system seems to be what allows the women to have a more relaxed body which is the reason that researchers have found as the stimulants to increase desire in women.
Menstrual Cycles and Avena Sativa
Menstruation disorders are most common in a woman's teenage years. It causes a lot of anxiety not only to the people suffering it because it also affects the family. Some factors that come into play are physical and psychological and in order to have a better understanding of how Avena Sativa can help let's try to understand a regular menstrual cycle just in the general sense. Commonly a menstrual cycle happens during 21 to 35 days with about 3 to 10 days of bleeding and blood loss, this excessive blood loss during those days is what creates a lot of problems for a female's well being. Studies have shown a distinct link between these disorders and a deficiency in magnesium in the body. This is where Avena Sativa come into play with its ability to influence the nervous system and regulate blood flow it can have positive effects both psychologically and physically. Furthermore, it also is magnesium rich which can aid in the relief of some symptoms, if not most of it, of menstrual disorders.
Guarantee:
VitaNet® LLC Offers a 100% Satisfaction Guaranteed!