Boost Energy With CoQ10 And L-Carnitine
---



Date: November 21, 2013 08:43 PM
Author: Darrell Miller (dm@vitanetonline.com)
Subject: Boost Energy With CoQ10 And L-Carnitine

CoQ10 and L-Carnatine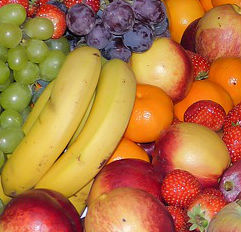 CoQ10 and L-Carnitine offer double protection for the heart and the brain in just a single tablet. You obtain all benefits for your heart at 100% from CoQ10, while L-Carnitine supports your memory, learning ability, and focus. The exclusive combination of CoenzymeQ10 and L-Carnitine encloses an absorbable, water soluble capsule of CoQ10 and L-Carnitine, which is important for proper usage.
Why are CoQ10 and L-Carnitine Supportive in Energy Boost?
CoQ10 Energy Boost
CoQ10 is a vital nutritional element found in all body cells, in particular the mitochondria, in which most energy is generated. The major function of this coenzyme is to assist in the process of oxygen and food conversion into energy. As people grow older their ability to naturally, to produce this coenzyme decays.
At the same time as Coenzyme Q10 is taking part in the production of energy in each cell of your body, it is considered be remarkably imperative for the high energy requirements of the heart. The heart needs vast energy amounts, because it is the hardest worker in your entire body. Coenzyme Q10 seems to be indispensable for this process. It offers you sufficient antioxidant provision, protecting the body cells from damage of the free radicals, and proffering a dynamic function of the immune system.
L-Carnitine Energy Boost
L-Carnitine transports indispensable fat acids into the same organ where CoQ10 plays its major function - the mitochondria. There, with the help of L-Carnitine, all fatty acids are turned into energy. However, the beneficial function of L-Carnitine does not end here. In addition, it also supports the transportation of toxins outside the body. You can think of the problems that might occur if these vital body processes are not fully operational. At the same time however, the major impact of L-Carnitine over the body is directed towards the brain:
Cognitive function and concentration support
Cell membrane health support
Improves clarity and happiness
Encouraging the overall health of your brain, while offering your heart supreme support, the combination of CoQ10 and L-Carnitine is the best solution for you, in terms of:
Supporting your heart's energy needs
Providing essential nutrition for all cells of the body
Delivering powerful antioxidants, which protect your body
References:
//www.webmd.com/heart-disease/heart-failure/tc/coenzyme-q10-topic-overview
//www.webmd.com/vitamins-supplements/ingredientmono-1026-L-CARNITINE.aspx?activeIngredientId=1026&activeIngredientName=L-CARNITINE
//www.poliquingroup.com/ArticlesMultimedia/Articles/Article/767/Top_12_Reasons_to_Use_Carnitine.aspx
//nutritionalengineering.org/coq10-acetyl-l-carnitine-supplement.htm
//www.livestrong.com/article/489829-why-should-i-take-l-carnitine-with-coq10/
Guarantee:
VitaNet® LLC Offers a 100% Satisfaction Guaranteed!