A brief history of cinnamon bark oil and its benefits
---



Date: February 14, 2014 09:34 PM
Author: Darrell Miller (dm@vitanetonline.com)
Subject: A brief history of cinnamon bark oil and its benefits

What is cinnamon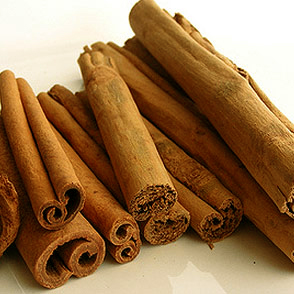 Cinnamon traces its roots to the biblical times of Moses. It was imported to Egypt in the year 2000 BC by ancient travellers. It is one of the most valued herbs that is known to cure a variety of health complications.
Health benefits of cinnamon bark oil
The health benefits of cinnamon bark oil are attributed to the properties that it has. It is known to posses various beneficial properties. For instance, it is antifungal, antibacterial and antimicrobial. Cinnamon is also known to posses several beneficial minerals such as iron and calcium. Some of the treasured health benefits of cinnamon include:
I. Brain function
Cinnamon is one of the best products that can boost the activity of the brain. It aids in the elimination of memory loss and nervous tension. This ability was confirmed by a study that was conducted at the Wheeling Jesuit University in the USA.
II. Purification of blood
Cinnamon bark oil is a great blood purifier. This is why is normally used in treating pimples.
III. Circulation of blood
Cinnamon bark oil is the best product for those who intend to improve the circulation of blood in their bodies. Blood circulations are necessary since it aids in the transportation of oxygen and nutrients to all parts of the body. It is also important for the elimination of waste products.
IV. Pain relief
Cinnamon has always been prescribed for those who are feeling pain. It has anti-inflammatory properties that assist in getting rid of stiffness and pains in muscles as well as joints. Its anti-inflammatory property makes it an approved product for treating ailments such as arthritis.
V. Diabetes
Cinnamon bark oil can control blood sugar. According to a research study that was conducted in the United States, it was found out that cinnamon has special components that aids in the regulation of blood sugar.
VI. Control of infections
Cinnamon bark oil has anti-bacterial, anti-viral and anti-fungal properties which aids in the control of infections that result from bacteria.
Our Price: - $ 4.56 ...






Our Price: - $ 36.31 ...






Guarantee:
VitaNet® LLC Offers a 100% Satisfaction Guaranteed!