Is Your Blood Pressure Out Of Control? Eat beet roots!
---



Date: November 15, 2015 08:38 PM
Author: Darrell Miller
Subject: Is Your Blood Pressure Out Of Control? Eat beet roots!

Today, one of the most serious conditions that people face is hypertension, or as it is commonly known, high blood pressure. This is grave condition, that if not checked, can result to fatalities. This condition is mostly found in people who are over 40 years. However, it is not unlikely to find a teenager with hypertension. This is a worrying trend which means that something must be done to prevent it. Luckily, there is a simple solution that people can apply to control this condition.
To start with, it is important to understand what causes the condition so that one may know how to combat it. High blood pressure is primarily caused by the constriction of the arteries which makes it hard to pump blood. The arteries are thinner than the veins and this means that the blood in them is at a higher pressure than in the veins. Due to the narrowness, they are able to pump blood faster and for longer distances.
When a person feeds on unhealthy food that is rich in cholesterol and other harmful substances, this causes a deposition of the harmful substances on the endothelium (the interior surface of the arteries). When this happens, the arteries become more constricted thus increasing the pressure of blood that flows in them (hence the term high blood pressure).
When the pressure increases, there is insufficient supply of blood to vital organs of the body like the brain. When the brain is not supplied with enough nutrients in the blood, this could lead to brain damage or stroke that may cause paralysis. Again, to ensure enough blood gets to the brain, the heart is forced to pump blood faster. This overworks the heart which may lead to heart attacks. Heart attacks are usually fatal.
There is therefore a need to unblock the heart vessels to ensure that blood flows easily. Nitric oxide is one of the best known remedy to people suffering from high blood pressure. It helps lower the blood pressure by unblocking the arteries. It has numerous benefits to the body especially in lowering the blood pressure. Arteries are able to release nitric oxide but as one advances in age, their effectiveness diminishes with time.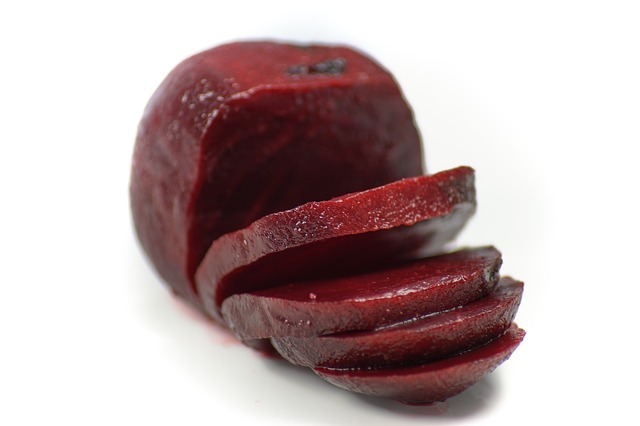 Beet roots are a great source of nitric oxide. Eating lots of them will help supply your body with the nitric oxide it needs to unblock the arteries and thus lower the blood pressure. The whole beet root plant including the leave and the roots provides are rich source of nitric oxide. For those who don't like eating it raw or cooked, they can juice it and still get the nutrients. Apart from lowering hypertension, beet roots are also known to fight against cancer. These are enough reason why anyone should increase their intake of beet roots whether or not they are suffering from high blood pressure.
Beet roots juice is available in stores which could act as a powerful supplement to combat hypertension.
References
//consciouslifenews.com/4-ways-increase-nitric-oxide-naturally-better-workout-sex-heart-health/1155434/
//www.nutritionexpress.com/showarticle.aspx?articleid=286
//www.medicalnewstoday.com/articles/288229.php
//www.eufic.org/page/en/show/latest-science-news/fftid/Beetroot-lower-blood-pressure-bread-useful-vehicle/