Search Term: " 60mg "

Messages 1-8 from 8 matching the search criteria.
---
The Health Benefits of Matcha Tea



Date: July 25, 2017 09:14 AM
Author:
Darrell Miller (support@vitanetonline.com)
Subject: The Health Benefits of Matcha Tea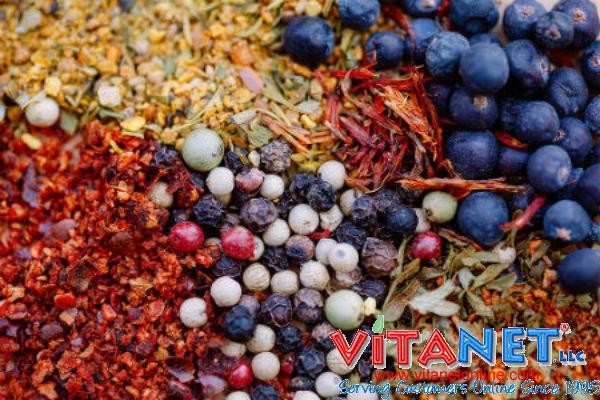 A major tv network has come out with a story about matcha. This is a green tea that has been ground into powder. Matcha has become a favorite with models and is offered at Starbucks. The article explored whether the item is really healthy or just another "in" thing that will fade over time. The article cited a study which showed matcha resulted in higher levels of alertness. Another study found matcha reduced stress in mice. Several photos and links are included.
Key Takeaways:
Matcha-infused innovations such as matcha muffins, matcha pancakes and matcha drinks are sweeping the nation…it seems like everywhere you go it's matcha, matcha, matcha.
Another big draw health benefit-wise is that matcha, like green tea, is loaded with antioxidants. A study, published in 2014, found the plant also had antimicrobial properties
Though matcha is a "nutritional powerhouse," Janie Zeitlin, a registered dietitian in White Plains, NY and New York City, says it's not for everyone, and that pregnant and nursing women should skip it
"Mind you, green tea is caffeinated and matcha is an even more caffeinated form of green tea, containing approximately 34mgs of caffeine where traditional green tea averages at about 30mgs and an espresso has around 60mgs, but the L-theanine in matcha prolongs its mood-boosting effects"
Read more: https://www.nbcnews.com/better/health/much-ado-about-matcha-it-really-healthy-ncna783886?cid=public-rss_20170720
(https://vitanetonline.com:443/forums/Index.cfm?CFApp=1&Message_ID=5031)
---
The Benefits of Forskolin



Date: December 24, 2012 07:58 AM
Author:
Darrell Miller (dm@vitanetonline.com)
Subject: The Benefits of Forskolin

Forskolin is the chemical substance extracted from the root of a plant called coleus forskolin also known as Indian coleus plant. This plant originated in India and its part of mint family. This herb is used to treat various health conditions.

One of the benefits of this herb is its great effectiveness in losing weight. For those people who love looking good, then this product can be of great help. This herb can greatly help wit the reduction of excess fat; this helps in speeding up the process of losing weight.

Forskolin can work in two days.

It works first through stimulating lipolysis and then breaking down the lipids containing fats. This is takes much less time compared to other traditional methods since it raises the cAMP production levels in patients. CAMP regulates glycogen, sugar and lipid. Scientists have proven that this herb can be very beneficial to obese patients.
Stimulates Thyroid function

Secondly, Forskolin helps in losing weight through is ability to increase the production of thyroid hormone levels. When thyroid production is increased, our metabolism rate increases which leads to weight loss. Typical dosage is 25 to 60mg of forskolin herb per day. This is divided into 2 or 3 doses. Weight loss can be experienced within a few weeks of regular use of this herb. This herb also helps in lowering blood pressure, therefore preventing blood clots.

An improved blood flow helps maintain a healthy heart. This herb also helps in maintaining healthy lungs. Forskolin is also used in treatment of eczema and psoriasis. It's also beneficial to asthma patients by aiding in relaxing the airways, this helps in respiration process. This product has no known side effects, it can also be taken along with other caffeine's; this provides a boost in the stamina. However, make sure you see your doctor for proper guidance on how to use this product.
(https://vitanetonline.com:443/forums/Index.cfm?CFApp=1&Message_ID=2774)
---
Too Little Magnesium Can Cause Health Problems



Date: April 20, 2007 12:04 PM
Author:
Darrell Miller (dm@vitanetonline.com)
Subject: Too Little Magnesium Can Cause Health Problems

The Recommended Daily Allowance of magnesium (which is the minimum level needed to stave off deficiency symptoms not the maximum level) varies by age and gender:
Children 1 to 3 years: 80mg, Children 4 to 8 years: 130mg, Children 9 to 13 years: 240mg
Boys 14 to 18: 410mg, Girls 14 to 18: 360mg
Men 19 to 30: 400mg, Men 31 plus: 420mg
Women 19 to 30: 310mg, Women 31 plus: 320mg
Pregnant women 19 to 30: 350mg, pregnant women 31 plus: 360mg
A survey conducted by The Gallup Organization found that 72 percent of adult Americans fall short of the Recommended Dietary Allowance of magnesium.
Because magnesium is required for hundreds of enzymatic reactions (enzymes are protein molecules that stimulate every chemical reaction in the body), deficiency can cause a wide variety of symptoms, such as low energy, fatigue, weakness, PS and hormonal imbalance, inability to sleep, weakening bones, muscle tension, spasms and cramps, abnormal heart rhythms, headaches, anxiousness, nervousness and irritability.
Dr. Carolyn Dean, author of The Miracle of Magnesium states: "The recommended daily allowance (RDA) is about 350mg per day, but most researchers say you need two and three times that amount, partly because it's not in foods. If it is in foods, if you cook and process the foods in any way, you lose magnesium."
(https://vitanetonline.com:443/forums/Index.cfm?CFApp=1&Message_ID=1521)
---
Barleans – Organic Evening Primrose Oil



Date: June 02, 2006 03:16 PM
Author:
Darrell Miller (dm@vitanetonline.com)
Subject: Barleans – Organic Evening Primrose Oil

Evening Primrose Oil has long been revered for providing relief from symptoms associated with PMS and menopause such as cramps, hot flashes, breast tenderness and moodiness*. Now, for the first time you can enjoy the benefits of EPO from a pure, pristine and organic source.
Barlean's … You deserve nothing less.
Supports primary body functions
Promotes healthy hormone levels
Aids the body's inflammation response
Evening Primrose Oil provides your body with a rich source of gamma linolenic acid (GLA), and omega 6 fatty acid that supports the body's cardiovascular, nervous, immune and reproductive systems. The GLA contained in Evening Primrose Oil is a nutrient used by the body to maintain healthy cells and vital body functions.
Evening Primrose Oil enhances the health and strength of cell membranes throughout the body, and promotes a proper inflammation response. Evening Primrose Oil is also used by the body to maintain healthy hormone levels.
Suggested use: 2 Capsules per day.
*These statements have not been evaluated by the Food and Drug Administration. This product is not intended to diagnose, treat, cure, or prevent any disease.
Ingredients: Each Light-resistant carob coated gelatin capsule contains: 100% organic, unrefined, evening primrose oil.
Supplement facts:
Serving size 2 Capsules 2.6g
Amount per serving:
Calories….23
Calories from fat….23
Total Fat….2.6 grams
Saturated Fat….210mg
Polyunsaturated fat….2.2 grams
Linolenic Acid….25mg
Linoleic Acid….1910 mg
Gamma Linolenic Acid….260mg
Monounsaturated Fat….1.6 grams
Oleic Acid….160mg

(https://vitanetonline.com:443/forums/Index.cfm?CFApp=1&Message_ID=1291)
---
New Natural Energy Drink - LifeBlast Extreme Energy Drink



Date: April 01, 2006 12:20 PM
Author:
Darrell Miller (dm@vitanetonline.com)
Subject: New Natural Energy Drink - LifeBlast Extreme Energy Drink

New Natural Energy Drink
For most folks, the world seems to be spinning at a faster pace than ever before. Twelve-hour work days, family responsibilities, social commitments, volunteering, spiritual life—and don't forget that hour at the gym!—all seem impossibly crammed into an all too short 24 hours forget about downtime.
As life becomes more difficult and demanding with every passing day, many people are looking for products that can help them be more productive and keep up with the pressures of the modern world.
A lot of those would-be movers and shakers are turning to energy drinks to give them that extra edge. These drinks make up a phenomenal market that scores huge numbers with patrons the world over.
However, the energy drinks sold in convenience stores and supermarkets are anything but healthy. Filled with chemicals sweeteners, synthetic stimulants and artificial colors, mass market energy drinks will only drain consumers of their vigor in the long run.
Now, a better alternative, a natural product that provides all the benefits of these quick-jolt energy products with healthier ingredients: Nature's Plus LifeBlast Extreme Energy.
LifeBlast offers inner vitality with a potent profile of the most energizing vitamins and herbs. With each sip of luscious, succulent Berry Blast flavor and invigorating nutrition, this eight once drink takes energy to exhilarating new heights. Each serving delivers 1260mg of the most energizing nutrients energy formula available. The extreme energy blend delivers many essential energy nutrients; each serving provides 120% of the recommended daily amount of Vitamin C, 80% of niacin, 110% of vitamin B-6, 110% of vitamin B-12 and 70% of pantothenic acid. In addition, LifeBlast consists of numerous energizing and rejuvenating vitamins and herbal cofactors that will deliver a burst of energy without the jitters, such as taurine, guarana, inositol, carnitine and ginseng.
One of LifeBlast's greatest features, though, is what it doesn't have. There are no unnatural ingredients that you may find in other energy drinks. LifeBlast contains no aspartame, acesulfame K, glucuronolacone, synthetic caffeine or artificial flavors and colors.
LifeBlast satisfies the demand for a delicious, enlivening and nutritious energy beverage. It also meets the requirements for a quality formulation with a clean nutrient profile. LifeBlast delivers amazing energy to its users and is only available in health food stores. Whether the customer is seeking sharper mental focus, peak performance or enhanced endurance, LifeBlast Extreme Energy delivers the pure, exhilarating energy that will propel customers to success.
Its time to blast off with Natures Plus LifeBlast Extreme Energy!
(https://vitanetonline.com:443/forums/Index.cfm?CFApp=1&Message_ID=1245)
---
Coenzyme Q10 and Cardiovascular Health.



Date: December 13, 2005 11:34 AM
Author:
Darrell Miller (dm@vitanetonline.com)
Subject: Coenzyme Q10 and Cardiovascular Health.

CoQ10 is a vitamin-like compound that is produced naturally in the human body and is also found in most living organisms. It is also called ubiquinone, a combination of quinone, a type of coenzyme, and ubiquitous, meaning it exists everywhere in the human body. CoQ10 plays an important role in your body's energy production and is an essential component of the mitochondria, where it helps to metabolize fats and carbohydrates and maintain cell membrane flexibility. CoQ10 is also involved in the production of several key enzymes that are used to create ATP, which is burned by your body for energy, and used in the energy transfer between mitochondria and cells. Without CoQ10, you would not be able to function!
CoQ10 is also an effective antioxidant that may beneficially affect the aging process. As we age, our body's production of CoQ10 declines by as much as 80 percent. Because it is so important to energy production, and therefore life, researchers believe that this decline may be a factor in the effects of aging on the human body. Clinical trials on both animal and human subjects have revealed a marked decrease in CoQ10 levels in relation to a wide variety of diseases. As a free radical scavenger, CoQ10 inhibits lipid peroxidation – a normal aspect of the aging process that is implicated in certain agerelated diseases. Studies conducted in the last fifteen years suggest CoQ10 is important for maintaining healthy intracellular activity, and some researchers have compared its efficiency to that of vitamin E, one of the most effective of all dietary antioxidants. Research has shown that CoQ10, along with glutathione and selenium, works to regenerate or recycle vitamin E after it's capacity to fight radicals has been diminished, thereby allowing vitamin E to remain active as an antioxidant for a longer period of time in your body.
CoQ10 was first discovered by Dr. Frederick Crane of the University of Wisconsin in 1957. One year later, Professor Karl Folkers and others at Merck Inc. identified and recorded CoQ10's chemical structure, and were the first to produce it through fermentation. Intermittent research led to its use in Japan for cardiac insufficiencies during the 1960's. Dr. Folkers championed more intensive research into CoQ10's role in cardiovascular health in 1972, after he and an Italian scientist, Gian Paolo Littarru, discovered that persons with cardiac insufficiencies had very low levels of CoQ10, and supplementation increased CoQ10 levels and positively affected heart health. Soon afterwards, the Japanese developed a method that allowed pure CoQ10 to be produced in quantities large enough for significant clinical trials. During the 1980's this method was perfected in Japan, and medical technology finally allowed scientists to measure CoQ10 levels in blood and tissues, leading to a surge in further research. It was during this time that a Swedish researcher, Lars Ernster, drew attention to CoQ10's role as a free radical-scavenging antioxidant. Today a multitude of research supports CoQ10's health benefits.
As a result of the overwhelmingly positive reports from studies conducted since CoQ10's discovery, the Japanese were the first to approve widespread use of CoQ10, granting market approval for it in 1974. From 1974 to 1982, CoQ10 use in Japan grew rapidly until it was one of the most widely used products in the Japanese pharmaceutical industry. It is still widely used today, and has a long history of safe use. In "An Introduction To Coenzyme Q10" by Peter H. Langsjoen, M.D., F.A.C.C., he lists the substantial amount of scientific evidence that supports CoQ10's benefits. "Internationally, there have been at least nine placebo controlled studies on the treatment of heart disease with CoQ10: two in Japan, two in the United States, two in Italy, two in Germany, and one in Sweden. All nine of these studies have confirmed the effectiveness of CoQ10 as well as it's remarkable safety. There have now been eight international symposia on the biomedical and clinical aspects of CoQ10 (from 1976 through 1993). These eight symposia comprised over 3000 papers presented by approximately 200 different physicians and scientists from 18 countries."
"The majority of the clinical studies concerned the treatment of heart disease and were remarkably consistent in their conclusions: that treatment with CoQ10 significantly improved heart muscle function while producing no adverse effects or drug interactions." There are many CoQ10 supplements on the market today, and it can be difficult to choose the best brand and dosage. CoQ10 is a fat-soluble substance, which means it is more easily absorbed and used by your body in the presence of fat. CoQ10 supplements that include lecithin or another dietary fat will be more effective, and CoQ10 in a softgel form should be in an oil base, usually soybean oil. The dosage most commonly used in research is 30 mg, but higher doses are optimal and may be required to maintain optimal levels as we age. Always remember to consult your health practitioner before taking dietary supplements if you have current health problems or are taking prescription medication.
Now Foods continues to be a leading supplier of high-quality, low cost CoQ10 products. In 1999 and 2003 NOW Foods CoQ10 was voted the best-selling brand in health food stores nationwide, earning the Vity Award from Vitamin Retailer magazine. NOW carries eight different effective potencies of CoQ10, ranging from 30mg to 400mg, in lonzenges, softgels, and vegetable capsules. Many of our formulas are complexed with other synergistic nutrients like vitamin E, selenium, lecithin, and hawthorn for greater absorption and efficiency.


--
Vitanet &reg


(https://vitanetonline.com:443/forums/Index.cfm?CFApp=1&Message_ID=1012)
---
Melatonin and 5-HTP 60ct - New from Kal



Date: November 18, 2005 09:13 AM
Author:
Darrell Miller (dm@vitanetonline.com)
Subject: Melatonin and 5-HTP 60ct - New from Kal

Melatonin and 5-HTP the Ultimate Combo
5-Htp
Serotonin
Melatonin
Equals
Relaxed and Refreshed Sleep
Supplement Facts
Serving Size 1 Tablet
Griffonia(Griffonia Simplicifolia)(Bean, Bean extract)(Supplying 60mg of L-5-Hydroxytryptophan(5 HTP)) - 120 mg

Melatonin - 2.5 mg

Other ingredients: Cellulose, Steric Acid, and Silica


Enhance your life with a more sound (deep) sleep every night.
Other Sleep Aids like Melatonin from Kal Brand



--
Sleep better with Supplements from Vitanet &reg


(https://vitanetonline.com:443/forums/Index.cfm?CFApp=1&Message_ID=945)
---
Prostate Health Naturally



Date: June 16, 2005 11:11 AM
Author:
Darrell Miller (dm@vitanetonline.com)
Subject: Prostate Health Naturally

Nature's Life Prostate Health Options


Prostate Health... Naturally

Prostate issues too often put a damper on the activities of men of all ages and they are far more common than previously thought. According to some studies, virtually all men will eventually experience prostate issues.

Men with enlarged prostates experience discomforts that may include difficulty urinating, increased frequency and urgency of urination, bouts with sleep-disturbing nighttime urination and lower back discomfort. Dealing with the discomforts from enlarged prostates may be costly, too. Every year about 400,000 men have prostate surgery, adding over $3 billion annually to the national health care bill.

Nature's Life offers several products to support prostate health, including Saw Palmetto as a whole berry concentrate, and three doctor-formulated combinations including Saw Palmetto for supporting prostate health. All of these products are designed to provide nutritive support for:

healthy prostate gland function
normal urine flow

Nature's Life® Prostate formulas are made from all natural ingredients… only the finest available. Regardless of the formula you prefer, you can always be sure of the same superior quality and consistent results.

Prostate function
A small doughnut-shaped gland, the prostate surrounds the urethra where it leaves the bladder. The prostate produces an alkaline substance which makes up the largest part of the seminal reproductive fluid (semen).

Most men's prostates start to enlarge at about age 50. As the prostate gland enlarges, it pinches the urethra, causing reduced urine flow and increased discomfort. Research into prostate enlargement is focusing on male hormones, or androgens. In older men, androgen production changes result in higher levels of dihydrotestosterone (DHT), which is produced from testosterone. The prostate is more likely to enlarge when higher levels of DHT are present.

The Holistic Approach
A unique combination of herbs, amino acids, vitamins, minerals, phytonutrients, and essential fatty acids may help provide nutritional support to maintain good prostate health.

Saw Palmetto Berry (Serenoa repens B.)
The berries from this small tropical palm contain lipophilic sterols and essential fatty acids, including beta sitosterol. Saw Palmetto extract may also support normal inflammatory response by inhibiting the production of prostaglandins. Research suggests that Saw Palmetto may help to increase urine flow and decreases nighttime discomfort. Saw Palmetto has been the subject of numerous double blind clinical trials. All of these effects of Saw Palmetto make it the key ingredient to support prostate health.

Pygeum Bark (Pygeum africanum H.)
The bark of this tall African tree contains lipophilic sterols, including beta sitosterol and sitosterone plus unique fatty acids. These ingredients influence prostaglandin synthesis to help provide nutritional support for a normal inflammatory response. Other components of pygeum may provide nutritive support to help maintain normal prostate size.

Stinging Nettle (Urtica dioica L.)
A common "weed" around the world, stinging nettle has a long history of traditional use to support normal urine flow. Nettle contains substances that may have anti-androgen activity. Many commentators feel that the potential beneficial effects of Nettle extract are increased when combined with Saw Palmetto.

Pumpkin Seed (Cucurbita pepo)
The seeds of this familiar food is a good source of zinc, phytosterols, and essential fatty acids: nutrients essential to prostate health. Preliminary studies find pumpkin seed extract promising alone, but combinations of pumpkin seed oil with nettle and/or saw palmetto have the potential to help restore and maintain healthy prostate size.

Minerals
Zinc is concentrated in the prostate gland and is a major constituent
of seminal fluid. Zinc appears to play a role in maintaining healthy male hormone balance, possibly by its effect on 5-alpha reductase, the enzyme which produces powerful androgens in the prostate. Preliminary reports suggest that zinc may be helpful in supporting urinary comfort. Copper is added to balance the zinc and prevent a
copper deficiency.

Active Aminos™ (Glutamic Acid, Alanine & Glycine)
These are the three amino acids found in highest concentration in the prostate. A recent study suggested that this combination of amino acids may help support normal urination and urinary urgency.

Beta Sitosterol
The oil constituents of a few plants, including soybeans, pygeum, and pumpkin seeds, contain a mixture of phytosterols, or plant hormones, that include beta sitosterol. Recent studies have suggested that beta sitosterol may help to support normal urine flow. Research also suggests that beta sitosterol may also support normal prostaglandin synthesis thus normalizing the inflammatory response.

Vitamin B-6 (Pyridoxine HCl)
This essential B vitamin is required for many metabolic processes, including the use of amino acids such as Glutamic Acid, Alanine and Glycine.

Lycopene: A valuable addition
Lycopene is an antioxidant carotenoid found primarily in most tomato products. In men, lycopene is stored in the prostate and testes, and has been associated with protecting the health of the prostate by acting as an antioxidant. As men age, the level of lycopene is diminished, therefore it should be replaced by food intake or supplements.

Several other herbs have traditionally been used for prostate and urinary tract health:

Herbs
Traditional Indications*
Burdock Root
(Arctium lappa L.)
Contains polyacetylenes, amino acids and inulin for restoring harmony to the body.
Cayenne Fruit
(Capsicum annuum L. var. annuum)
Contains capsaicin and saponins for stimulating blood flow.
Goldenseal Root
(Hydrastis canadensis L.)
Contains alkaloids, including berberine, a powerful tonic for all mucus membranes.
Gravel Root
(Eupatorium purpureum L.)
Contains active volatile oils and flavonoids; for healthy kidney and bladder function.
Juniper Berry
(Juniperus oxycedrus L.)
Contains essential oils, flavone glycosides, organic acids and terpenes for healthy kidney and bladder function.
Marshmallow Root
(Althaea officinalis L.)
Mucilage, containing poly-saccharides and uronic acid for normal urine flow.
Parsley Leaf
(Petroselinum crispum M.)
Contains coumarin and flavonoids for normal urine flow.
White Pond Lily Root
(Nymphaea odorata)
For intestinal cleansing.

* These are traditional indications, and Nature's Life does not guarantee that the indicated herb will have the referenced benefit at the levels provided.


Lifestyle Choices
Nutritionists believe that diet and exercise contribute a great deal to the success of natural prostate self-care. In addition to a comprehensive prostate support formula, men should reduce dietary fat, eat more fruits and vegetables and commit to a regular exercise program. This is not just for a healthy prostate, but a choice for a healthier, happier life.

The Nature's Life® brand has three comprehensive formulas with herbs and nutrients intended to provide nutritive support for healthy prostate gland function and normal urine flow, as well as individual supplements to complement these formulas:

800 Prostate Support™ combines standardized extract of Saw Palmetto – the choice for a stronger dosage – with Stinging Nettle, standardized Pygeum bark extract, and zinc.

Prostate 700+™ combines standardized extract of Saw Palmetto with concentrated Nettle root extract, and pumpkin seed oil.

600+ Prostate Maintain™ combines a whole herb form of Saw Palmetto for a regular maintenance dosage with Active Aminos™, Zinc, and a blend of traditional herbs.

Saw Palmetto, 500 mg whole herb

Lycopene 30 mg & 10 mg


Which Prostate Formula is Best For You?

| | | | |
| --- | --- | --- | --- |
| Nature's Life® Formula/Per Serving | 600 | 700 | 800 |
| Saw Palmetto | 600 mg | 213 mg* | 160mg* |
| Pumpkin Seed Extract | 50 mg | 267 mg* | |
| Nettle Root Extract | | 400 mg | 150mg |
| Pygeum Bark Extract | 10 mg | | 50 mg |



--
Vitanet &reg



(https://vitanetonline.com:443/forums/Index.cfm?CFApp=1&Message_ID=368)
VitaNet ® LLC. Discount Vitamin Store.
Back to top