Search Term: " urehra "

Messages 1-21 from 21 matching the search criteria.
---
The Kidneys and Your Health: Everything You Need to Know



Date: April 29, 2022 03:10 PM
Author:
Darrell Miller (support@vitanetonline.com)
Subject: The Kidneys and Your Health: Everything You Need to Know

The kidneys are two bean-shaped organs that sit in the lower back, on either side of the spine. They play a vital role in your health, filtering toxins from the blood and regulating fluid balance in the body. We will discuss everything you need to know about the kidneys, including common kidney problems and how to keep them healthy!
What are the common kidney problems
The kidneys are a pair of organs that filter waste products from the blood and excrete them in urine. They are also responsible for regulating fluid and electrolyte balance in the body. Kidney problems can range from mild to severe, and can be acute or chronic. Common kidney problems include kidney stones, urinary tract infections, and Nephrotic Syndrome. Kidney stones are small, hard deposits that form in the kidney when there is an imbalance of minerals in the urine. Urinary tract infections occur when bacteria enter the urinary system and multiply. Nephrotic Syndrome is a kidney disorder that causes the body to excrete large amounts of protein in the urine.Kidney problems can often be treated with medication, but in some cases, surgery may be necessary. Early diagnosis and treatment is important to prevent serious complications.
Acute renal failure
Acute renal failure is a sudden onset of kidney failure that can be life-threatening. The kidneys are responsible for filtering waste from the blood and balancing fluids in the body. When they are not working properly, waste can build up in the blood and cause serious health problems. Acute renal failure can be caused by a number of factors, including dehydration, infection, and certain medications. Symptoms include decreased urine output, swelling, fatigue, and confusion. If left untreated, acute renal failure can lead to coma and death. Early diagnosis and treatment is essential for a successful outcome.
Chronic renal failure
Chronic renal failure, or CRF, is a serious medical condition that affects the kidneys. In this condition, the kidneys become damaged and unable to function properly. As a result, toxins can build up in the body, causing a variety of symptoms. Some of these symptoms may include fatigue, bloating and swelling, nausea, diarrhea or constipation, poor appetite, changes in urination frequency or color, and anemia. Diagnosing CRF involves examining several factors like blood test results and overall medical history. Treatment for the condition typically involves managing any associated symptoms with medication or dietary changes. In some cases, dialysis may also be necessary to support patients with severe CRF. Overall, chronic renal failure is a serious but manageable condition that requires careful monitoring and management by patients and their healthcare providers.
Renal artery stenosis
Renal artery stenosis refers to a condition in which one or more of the arteries that deliver blood to the kidneys becomes narrowed or blocked. This can lead to a number of adverse health effects, including increased blood pressure, chronic kidney failure, and possibly even heart attack or stroke. While there are a number of possible causes for this condition, including genetic factors, certain lifestyle choices such as smoking can also increase the risk of developing renal artery stenosis. Fortunately, treatments are available for this condition, including medications and medical procedures like angioplasty. For those who are diagnosed with renal artery stenosis, early and effective treatment is essential for maintaining overall health and wellbeing.
Renal cancer
Renal cancer begins in the kidneys, which are a pair of bean-shaped organs that filter waste from the blood and produce urine. The most common type of renal cancer is clear cell renal cell carcinoma (RCC), which accounts for about three-quarters of all cases. RCC typically affects middle-aged adults and is more common in men than women. Other types of renal cancer include papillary renal cell carcinoma, chromophobe renal cell carcinoma, and collecting duct carcinoma. Treatment for renal cancer may include surgery, radiation therapy, chemotherapy, targeted therapy, or immunotherapy. The type of treatment will depend on the stage of the cancer and the patient's overall health. Early diagnosis and treatment is essential for the best possible outcome.
Polycystic kidney disease
Polycystic kidney disease, or PKD, is a complex condition that affects the kidneys and other organs in the body. This disorder occurs when small cysts grow in the kidneys, gradually interfering with their ability to filter waste products from the blood. As these cysts start to expand, they can cause a number of severe symptoms such as high blood pressure, chronic pain, nausea and fatigue. In some cases, PKD also results in serious complications such as renal failure or a stroke. However, there are treatments available that can help people manage this disorder and slow its progression over time. By working closely with a medical team and making lifestyle changes to support kidney health, it is possible for people living with PKD to have long and healthy lives.
Urinary tract infection
A urinary tract infection (UTI) is an infection that can occur in any part of the urinary system, including the kidneys, ureters, bladder, or urethra. UTIs are most commonly caused by bacteria, but they can also be caused by fungi or viruses. Symptoms of a UTI may include pain or burning during urination, increased frequency or urgency of urination, cloudy or blood-tinged urine, and pelvic pain. If left untreated, a UTI can lead to serious complications, such as kidney damage or sepsis. Early diagnosis and treatment is essential for preventing serious health problems. UTIs are typically diagnosed through urinalysis, which can detect the presence of bacteria or other organisms in the urine. Treatment usually involves antibiotics to kill the infection-causing bacteria. In some cases, hospitalization may be necessary to treat a severe UTI. Additionally, drinking plenty of fluids and emptying the bladder frequently can help to flush out bacteria and prevent reinfection. Wiping from front to back after using the restroom can also help to reduce the risk of UTI development. Avoiding masturbation devices would good idea if you get frequent urinary tract infections because they can introduce new bacteria into the urethra.
UTI and D-Mannose
A urinary tract infection, or UTI, is a common medical condition that can cause symptoms such as painful urination, abdominal discomfort, and sometimes even fever. While conventional treatments typically involve antibiotics, these medications often come with unwanted side effects like nausea and diarrhea. Fortunately, there is another alternative in the form of D-Mannose, a naturally-occurring sugar that has been shown to help treat UTIs by eliminating bacterial biofilms and relieving symptoms. Unlike antibiotics, which can damage gut health by killing off beneficial bacteria along with the harmful ones, D-Mannose does not disrupt this critical ecosystem. As a result, D-Mannose is becoming an increasingly popular treatment for UTIs, offering an effective and safe alternative to antibiotics.
Kidney stones
Kidney stones are one of the most painful medical conditions to experience. These small, hard deposits form when there is an imbalance in the levels of certain minerals in the body. As they grow larger, kidney stones can cause severe pain as they move through the urinary tract. Treatment typically involves drinking plenty of fluids and taking pain medication. In some cases, surgery may be necessary to remove the kidney stone. Prevention is the best way to avoid kidney stones, and maintaining a healthy diet and lifestyle is the best way to do this. Drinking plenty of fluids, especially water, and eating a diet high in fiber can help to prevent kidney stones from forming.
Glomerulonephritis
Glomerulonephritis is a serious kidney condition that occurs when the tiny filtration units in the kidneys, known as glomeruli, become inflamed and damaged. This can disrupt normal kidney function, causing a buildup of waste products in the bloodstream, resulting in numerous symptoms such as swelling and joint pain. While there is no cure for glomerulonephritis, treatment options can help to reduce inflammation and manage symptoms. These may include medications to control blood pressure or reduce harmful inflammatory chemicals, along with lifestyle changes to support overall kidney health. With proper medical care and close monitoring, many people with glomerulonephritis are able to live healthy lives despite this chronic condition.
Kidney disease is a serious condition that can lead to a variety of health problems. If you have kidney disease, it is important to monitor your symptoms and seek medical treatment as soon as possible. There is no one-size-fits-all approach to managing kidney disease, but by working with your healthcare team and following their recommendations, you can help improve your health and quality of life. Remember, knowledge is power, so be sure to educate yourself about kidney disease and its treatment options. With the right information and support, you can live a full and productive life despite this serious condition.
(https://vitanetonline.com:443/forums/Index.cfm?CFApp=1&Message_ID=6399)
---
Do Probiotics Help With UTIs For Women?



Date: February 25, 2019 08:14 AM
Author:
Darrell Miller (support@vitanetonline.com)
Subject: Do Probiotics Help With UTIs For Women?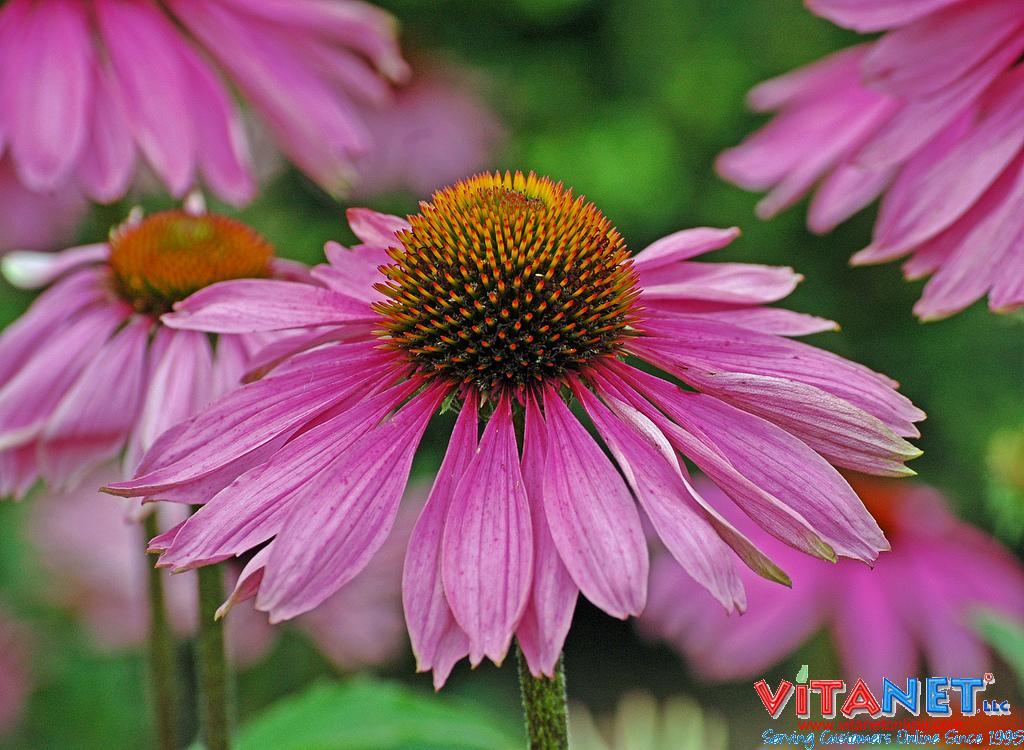 Probiotics has been a recurring buzzword in healthcare the past few years. In her new article, Danielle Granger focuses on utilizing probiotics to help aid in the healing of urinary tract infections. She outlines the symptoms of UTIs, a description of what probiotics are, how they could potentially help with treating UTIs and possible ways in which to ingest them. As with all supplements and health advice, please ensure to consult a doctor when changing your routine as this article does not provide any recent scientific studies.
Key Takeaways:
Urinary Tract Infection (UTI) is a broad category of infections involving the urethra, bladder and other parts of the urological system.
UTIs create many very uncomfortable symptoms, including a constant, strong urge to urinate followed by painful urination that produces a small amount of often cloudy urine.
Probiotics can crowd out bad bacteria and strengthen the overall health of your digestive and immune systems, making you less susceptible to UTIs.
"There have been many studies into ways to help women who experience recurrent UTIs, but one area which has been focused upon is whether probiotics could actually help with UTIs in women especially."
Read more: https://thefrisky.com/do-probiotics-help-with-utis-for-women/
(https://vitanetonline.com:443/forums/Index.cfm?CFApp=1&Message_ID=6053)
---
Urinary Tract Infection - Put These 6 Home Remedies Into Practice and Goodbye To The Infection!!



Date: September 05, 2017 05:14 AM
Author:
Darrell Miller (support@vitanetonline.com)
Subject: Urinary Tract Infection - Put These 6 Home Remedies Into Practice and Goodbye To The Infection!!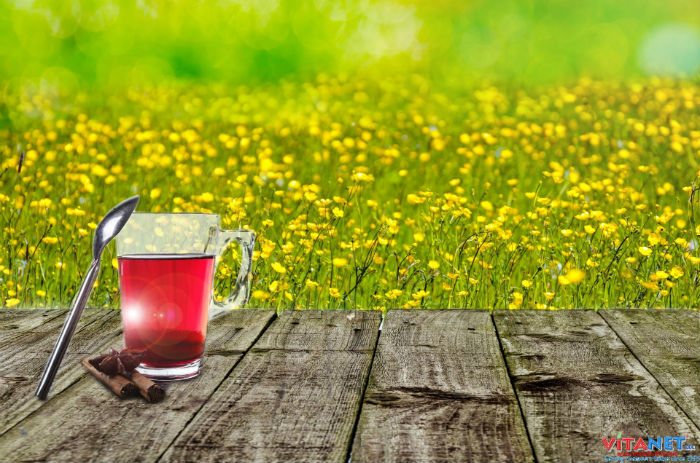 You can out 6 home remedies into practice to get rid of a urinary tract infection. Urinary tract infections effect the kidneys and they are more common in women. There are many causes as to why it happens. Water is one way to help get rid of a urinary tract infection. Drinking plenty of water will help flush all of the bad bacteria out of your body. Water is very important. Going to the bathroom constantly is recommended as well, to empty the bladder as much as possible.
https://www.youtube.com/watch?v=vXfFBzSjk18&rel=0
Key Takeaways:
Because the urethra in females is more exposed, women are far more prone to infections of the bladder and kidney.
Making urine acidic by intake of vitamin C, or by consuming citrus fruit, creates a hostile environment for bacteria.
Avoid stimulating beverages, like coffee and alcohol, which can irritate the bladder and exacerbate an infection.
"The urinary infection causes the one who suffers it, has the necessity to go to the bathroom constantly."
(https://vitanetonline.com:443/forums/Index.cfm?CFApp=1&Message_ID=5221)
---
Hematuria: What Causes Blood in Urine?



Date: July 02, 2017 09:14 AM
Author:
Darrell Miller (support@vitanetonline.com)
Subject: Hematuria: What Causes Blood in Urine?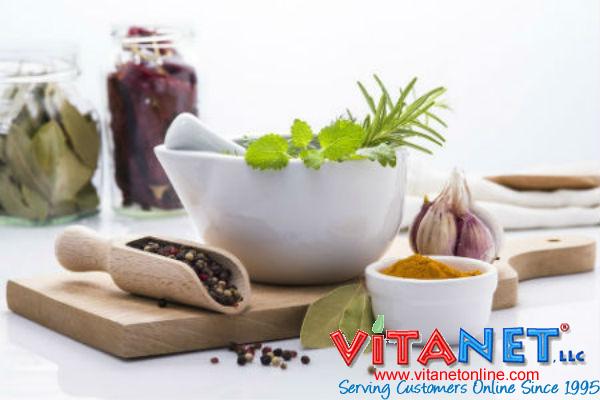 Hematuria is the term for having blood present in your urine. it can be caused by urinary tract infections, kidney stones, and more. Often, it is not serious, but it can be a sign of a serious problem. You should see a doctor but there are things you can do to treat the root problem. It can also be caused by a variety of things. Any person can have to deal with this issue in their lifetime regardless of age or gender.
Key Takeaways:
There are two main types of hematuria: microscopic (small amount of blood in the urine) and macroscopic (blood loss can be seen with the naked eye).
Anyone can get hematuria, but older men, women, and athletes, have a higher risk. So do people with a family history, a recent infection, or those taking certain medications.
There are natural treatments depending on the cause. Cranberry juice for UTIs, pumpkin seed oil for enlarged prostate, sprouted grains for kidney stones, frankincense oil for bladder cancer.
"Blood in the urine can originate at any point along the urinary tract from the kidneys to the urethra"
Read more: https://draxe.com/hematuria/
(https://vitanetonline.com:443/forums/Index.cfm?CFApp=1&Message_ID=4914)
---
Cranberry Juice Can Help Prevent UTI's In Women



Date: September 26, 2016 05:35 PM
Author:
Darrell Miller
Subject: Cranberry Juice Can Help Prevent UTI's In Women

A new study done by the Ocean Spray Cranberries Inc. has found that drinking cranberry juice can help prevent Urinary Tract Infections (UTI's) in women. Women are generally more prone to UTI's than men, because bacteria is easier to spread in their urethra. It can be painful, with symptoms like a burning feeling and pressure in their urinary tract.

The study tested how healthy women react to drinking cranberry juice daily. They tested a group of 373 women, and some drank a glass of cranberry juice everyday for 6 weeks, and others were given a placebo.
These were the main findings of the study:

- The women that drank cranberry juice experienced fewer symptoms of urinary infections- Cranberry juice generally is high in sugar, and the juice used in this experiment had reduced sugar-
If you are prone to UTI's, consider taking a cranberry daily to reduce the risk of infection. Also, taking a supplement will eliminate the carbohydrates and sugars found in juice.

Read more about the study here://www.nhs.uk/news/2016/06June/Pages/Cranberry-juice-useful-for-women-with-recurring-UTIs-claims-study.aspx

(https://vitanetonline.com:443/forums/Index.cfm?CFApp=1&Message_ID=3313)
---
Learn about the prostate



Date: June 13, 2014 09:25 PM
Author:
Darrell Miller (dm@vitanetonline.com)
Subject: Learn about the prostate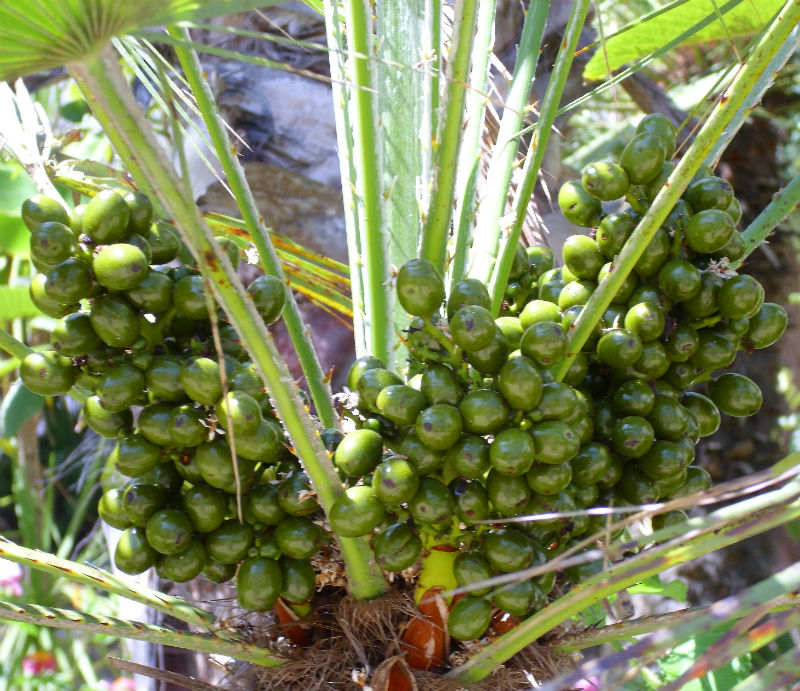 Introduction:
The human prostate is a walnut-sized gland that is located between the bladder and the penis. It is just in front of the rectum with the urethra running through the center from the bladder to the penis, letting out urine off the body. The prostate gland secretes fluid that is useful in nourishment and protection of sperms. The prostrate squeezes this fluid into the urethra during ejaculation and it comes out with sperms as semen.
Article Body
However, the prostate is faced by some conditions that lead to its dysfunctions. Some of the main conditions are.
Prostate cancer:
This is one of the major cancers affecting men and it kills one in every thirty-five men. Some of the treatments used to treat it are, chemotherapy, surgery, radiation and hormone therapy.
Prostatitis:
This is inflammation of the prostate, which is caused by infection. It is usually treated with antibiotics.
Enlarged prostate:
This usually affects older men above the age of fifty. Its signs are difficulty in urinating that increases with age. It can be treated through medication or surgery. This usually affects older men above the age of fifty. Its signs are difficulty in urinating that increases with age. It can be treated through medication or surgery.
It is of much importance to keep the prostate healthy due to its major functions. The general function of the prostate is to secrete a slightly alkaline fluid that is white in color constituting 50-70% of the semen volume together with spermatozoa and seminal fluid. The prostatic fluid is expelled in the first ejaculate fractions together with most of the spermatozoa. Maintaining good health of the prostate for example by taking foods rich in lycopene mainly found in tomatoes lower the risk of developing prostate cancer.
The pygeum africanum is made from the bark of the African palm tree while the saw palmetto is made from ripe berries of the plant serenoa repens. They are both used for the treatment of benign prostatic hyperplasia. Pygeum may reduce symptoms such as nighttime urination, urinary frequency and residual urine volume. But despite that the pygeum is also proposed for prostatitis, impotence and male infertility. This makes it better than saw palmetto. Saw palmetto has mineral selenium and vitamin E while pygeum africanum has zinc.
Sources
//www.webmd.com/urinary-incontinence-oab/picture-of-the-prostate
//www.med.nyu.edu/content?ChunkIID=21851
//en.wikipedia.org/wiki/Saw_palmetto_extract
(https://vitanetonline.com:443/forums/Index.cfm?CFApp=1&Message_ID=3136)
---
The health benefits of citronella oil



Date: February 14, 2014 10:23 PM
Author:
Darrell Miller (dm@vitanetonline.com)
Subject: The health benefits of citronella oil

What is citronella
Citronella is a grass that is grown in Asian countries as well as islands in the South Pacific and has a rich and crisp aroma. Citronella essential oil is extracted from the Ceylon and Java variety of the grass. This oil is known to have so many benefits and these include:
Insect repellant
Citronella oil is effective in repelling insects such as mosquitoes, fleas, ticks and black flies and thus prevents its bites. The oil can be used on human and their clothing in form of liquid, oil or patch. This makes it a natural and non-toxic alternative to chemical insect repellants. It is also available in products like insect repelling candles and cartridges.
Astringent
If used well, citronella oil can help with oily skin as it is an astringent. You should apply a drop or two on the skin to test if it will cause irritation. You should then apply 2 to 3 drops of the oil to a cotton ball and wipe out any excess sweat. You should then complete your regular facial routine.
Antibacterial
Citronella oil contains methyl isoeugenol that help in its antibacterial property. The oil can kill and even inhibit the growth of bacteria in the body. Therefore, the oil can be helpful in treating wound infections, as well as other infections in the urinary bladder, urethra, colon, stomach, urinary track, intestines, prostate and kidney.
Anti-inflammatory
Citronella oil can be helpful in sedating inflammation. This is particularly so in issues pertaining to the stomach, liver, intestines and other parts of the digestive system. The oil can be used to soothe inflammation caused by drug and alcohol use.
Deodorant
Citronella essential oil has a crisp and rich lemon aroma that is effective in driving away body odors. Therefore, it is used for body sprays and deodorants but in very small quantities as it can cause skin irritations if used in high quantities.
Source:
//citronella-oil.blogspot.com/
//www.beeyoutiful.com/citronella-essential-oil.html
(https://vitanetonline.com:443/forums/Index.cfm?CFApp=1&Message_ID=3018)
---
What Is A Good Bladder Support Supplement For Women?



Date: March 31, 2012 09:13 PM
Author:
Darrell Miller (dm@vitanetonline.com)
Subject: What Is A Good Bladder Support Supplement For Women?

Bladder Support
The bladder is a muscle held and supported by the pelvic muscles. It's an organ shaped like a balloon. Its function is to act as a collection area for urine produced in the kidneys. It does this before excretion of the urine from the body, that is, urination.
Infection
Bladder infections are common to both women and men. A bladder infection results from the growth of bacteria along the urinary tract. The fact that it is a bacterial infection means that it is easy to cure and control. It is important however, for an individual to be aware of the symptoms of bladder infections. Common bladder infection symptoms are but not limited to: Nausea and vomiting, Painful urination and cloudy or bloody urine, Fever and chills, Lower back pain, Increased frequency of urination and an urge to urinate even when one has a small amount of urine or there is no urine at all.
Medication such as antibiotics are commonly used in treatment of bladder infections. However, herbal and natural supplements are readily available in treating bladder infections by relieving a patient of the symptoms experienced.
Taking bladder supplements helps in relieving symptoms and at the same time it helps in preventing re-occurrence of the bladder infections in the long term. These supplements may include Green Tea, Dandelion, Vitamin C & A, Cranberry and Colloidal Silver. Supplements are much more preferred rather than medication such as antibiotics because of the side effects experienced.Thus supplements are preferred to antibiotics in bladder support.
D-Mannose bladder supplement is water-soluble. When taken, rather than the bacteria binding itself on the wall of the bladder, it binds itself on the D-Mannose. It is the removed from the body during urination. Its action in the body does not involve killing the bacteria as most antibiotics treatment does. Antibiotic treatments result to yeast infections.
It is advantageous since its absorption and excretion is rapid from the kidneys. It is not limited to a specific age group or sex and it is safe to use during pregnancy. Research however has found out that it interferes with fertilization when taken while trying to conceive.
Cranberry bladder supplement is also a preferred supplement. It has the ability to prevent bacteria in the bladder from attaching itself to the bladder wall. The acidity in the berries also has the ability to create a non-conducive environment for bacteria growth. This leads to excretion of the bacteria together with the urine.
There are other ways of preventing bladder infections. For women, a recommendation is to wipe your genital from front to back in order to keep bacteria away from the urethra and the vagina. Prevention of bladder infection may involve the preference of showers rather than baths.
Before starting on any bladder support supplement, it is vital to consult a physician. This ensures one's moves as one method of treatment may not necessarily work for another. Bladder infections pose a threat to kidney infections when left untreated promptly and this can lead to more complications and problems earlier not anticipated.
(https://vitanetonline.com:443/forums/Index.cfm?CFApp=1&Message_ID=2625)
---
How Does D-Mannose Help With Bladder Infection?



Date: February 28, 2012 07:57 AM
Author:
Darrell Miller (dm@vitanetonline.com)
Subject: How Does D-Mannose Help With Bladder Infection?

D-Mannose
Typically, it is the accumulation of the Escherichia coli (E coli) bacterium in the bladder, kidneys, urethra or ureters that results in bladder, kidney and urinary tract infections. The strange part is that the intestines naturally contain the E coli bacteria in them, and they do not cause any harm while they are present there. However, distressing infections can be caused by these bacteria if they stick to the lining of the urinary tract by somehow reaching into the kidneys.
At one time, bladder, kidney and urinary tract infections were treated using antibiotics; however, the only problem was that even friendly bacteria were removed from the body as well. People became prone to upset stomach and women, in particular, would frequently catch yeast infections because of this. Thus, D-Mannose was discovered as a means of treating these infections of the urinary tract without killing the friendly bacteria.
What is D-Mannose and How Was it Discovered?
D-Mannose is basically a sugar that naturally occurs in fruits like apples, berries and peaches. It was back in the late 1980s that this sugar monomer was discovered. Research has shown that this sugar has defensive qualities, and it can offer protection against pathogenic bacteria. Currently, nutritional supplements containing Mannose can be found at health stores, online retailers and supermarkets. Any supplement containing D-Mannose will be capable of flushing out harmful bacteria from the kidneys, urinary bladder and tract. Therefore, these supplements are the ideal remedy for infections that typically occur there.
How Does D-Mannose Help Cure Bladder and Other Infections?
Basically, the body is not able to absorb D-Mannose easily. Therefore, once people take supplements containing this constituent it eventually reaches the kidneys and the urinary bladder. Since the E. coli bacteria that cause urinary tract infections stick to the tissue lining in the urinary tract, therefore, by actively binding to the bacteria, these infections are prevented from occurring. The remaining redundant bacteria that are flushed out of the kidneys and the urinary tract simply pass out through the urine.
In What Forms is D-Mannose Available?
This beneficial substance can be purchased by consumers in the form of a dissolvable powder or capsule supplements. It is recommended by a majority of manufacturers, who are manufacturing products containing this substance that one to three doses per day should be taken with a single glass of water each time. There are minimal risks of overdosing when taking D-mannose and there are no possible side effects that people might suffer from by using this substance as a remedy for urinary bladder and tract infections.
Patients will not be discouraged from using supplements containing this substance even by doctors since they are aware that it is safe to take them, and no side effects are associated. In fact, the purest form of this sugar monomer is the easiest and safest to use. Whether people choose to use powders or supplements, the effectiveness will actually depend on the manufacturer the product is coming from. Thus, when it comes to fighting off urinary bladder and tract infection, D-Mannose is indeed an effective treatment as long as the right powder or supplement is selected.
Get some D-mannose today and stop your bladder infections in its tracts.
(https://vitanetonline.com:443/forums/Index.cfm?CFApp=1&Message_ID=2596)
---
Can Saw Palmetto Out Perform Synthetic Treatments For Enlarge Prostate?



Date: October 03, 2011 02:53 PM
Author:
Darrell Miller (dm@vitanetonline.com)
Subject: Can Saw Palmetto Out Perform Synthetic Treatments For Enlarge Prostate?


Saw palmetto is a tree type of plant which is scientifically known as Serenoa repens. It is abundantly found along the coast of southeastern part of USA. This plant bears flowers which comes in yellow and produces fruits which are berry - like and reddish black in color. Saw palmetto supplements are extracted from the plant's berries. The berries are rich in fatty acids and phytosterols. Saw Palmetto berry extracts are made by drying the berry and mixing it with a solvent like hexane and ethanol.
Since the ancient times, Saw Palmetto has been long used as an edible food and an herbal plant. The most common use of this herb is for the improvement of benign prostatic hyperplasia or BPH. This illness usually results to problems with urination and sexual activity. The enlarged prostate may obstruct the flow of urine making urination difficult and even painful for some. It can also affect the individual's sexual activity because the prostate is the gland responsible for producing seminal fluid which is a component of the male ejaculate.
The mechanism of action of this herb in improving the condition of benign prostatic hyperplasia is that it inhibits the action of the enzyme called 5 – alpha – reductase which is involved in the abnormal growth of the prostate gland. Another theory on its action in relation to benign prostatic hyperplasia is that it can effectively interfere with the chemical substance called dihydrytestosterone. One of the reasons of prostate enlargement is that there is increased amount of the hormone testosterone that binds to androgen receptor sites. Saw Palmetto extracts have been found to bind with androgen receptor sites and act as a phytoestrogen. Therefore, if the receptor sites are already filled up, testosterone hormones will not be able to attach to these receptor sites and provide an effect to the body. Hence, if testosterone is minimized, enlargement of the prostate gland will also be controlled.
Benign prostatic hyperplasia is a serious health condition. Several prescribed medications are available to treat this illness. Indeed, saw palmetto extracts may be helpful but this supplement must not be used as a substitute for your prescribed medications. It may have similar actions with BPH drugs such as Finasteride but its potency is different. Clinical studies have also revealed that saw palmetto supplements do not directly decrease the size of the prostate gland but the lining inside the gland. It thins the inside layer of the gland thus minimizing pressure that rests on the urine tubes or urethra.
Saw palmetto is generally safe. However, since it can cause significant changes inside the body, it is important that you should talk to your doctor first before using this supplement, most especially when you already have BPH. You have to consult your doctor and discuss with him or her about your current health status, past medical history, familial health history and other medications taken whether prescribed or not. Dosage of the supplement is also best determined by your doctor. This will greatly help in the avoidance of untoward effects and unnecessary negative interactions with the other drugs you are taking.
(https://vitanetonline.com:443/forums/Index.cfm?CFApp=1&Message_ID=2473)
---
BPH



Date: October 04, 2010 03:30 PM
Author:
Darrell Miller (dm@vitanetonline.com)
Subject: BPH

Saw Palmetto Health benefits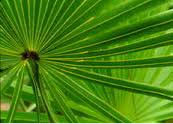 Saw Palmetto has been used traditionally to treat a number of ailments, particularly in the medicine of Native Americans and Central Americans. It is specifically the fruit or berries of the plant that is used and its historical uses have included treating female infertility, menstrual pains and lactation problems. In men it has been used to reduce enlarged prostate glands and it is also used in the treatment of whooping cough, laryngitis and as an expectorant.

Present-day saw palmetto benefits are generally focused on the treatment of benign prostatic hyperplasia (BPH), commonly known as an 'enlarged prostate, characterized by the development of large nodules in the area of the prostate around the urethra. This causes the urethra to be compressed, and the flow of urine to be partially blocked - in fact sometimes complete blockage occurs.

Saw palmetto benefits in this respect are believed to lie in relaxation of the smooth muscle tissue and enable improvement in the passing of urination. Native American medicine men used to carry a medicine bag of saw palmetto with them to treat these and related conditions.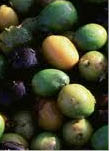 Have you had your Saw Palmetto Berry Extract Today?
(https://vitanetonline.com:443/forums/Index.cfm?CFApp=1&Message_ID=2189)
---
Cranberries And Good Bladder Function



Date: September 09, 2010 02:53 PM
Author:
Darrell Miller (dm@vitanetonline.com)
Subject: Cranberries And Good Bladder Function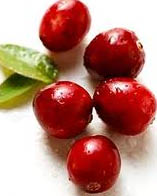 Cranberry Juice
Drinking cranberry juice is a good treatment for bladder infections, and while many believe it to be just an 'old wife's tale' it does have a scientific basis for its effectiveness with such infections. In fact, cranberry juice is an effective treatment not just for bladder infections, but for bacterial infections of the entire urinary tract such as cystitis.

The symptoms of such infections include a burning pain during urination, and they are caused by bacteria that make their way up the urethra into the bladder. They can be extremely painful, and can even lead to bleeding that can be seen in the urine. Cranberry juice is an effective treatment for those that are wary of, or allergic to antibiotics, and taking the berries themselves would offer a similarly effective treatment.
Cranberry Capsules an alternative
It must be the 100% juice that you take and not cocktails or drinks containing cranberry juice, and around a glass to a pint a day should be taken. Because of the sour taste that many people don't like, you can also take cranberry capsules that contain the concentrated fruit juice.
Solaray offers a product called cranactin, which is a standardized cranberry extract which can be taken instead of juice and just as effective.
Cranactin - Capsules - Once or Twice Per Day
(https://vitanetonline.com:443/forums/Index.cfm?CFApp=1&Message_ID=2185)
---
Herbs And The Immune System



Date: July 30, 2010 10:07 AM
Author:
Darrell Miller (dm@vitanetonline.com)
Subject: Herbs And The Immune System

When looking for an herb to help with the immune system, look for herbs containing sulphur, which helps to dissolve acids in the system. Additionally, sulphur acts as an antiseptic and strengthens the tissues and the body. The following herbs range in amounts of sulphur, but are all good for helping to protect the immune system.
Burdock root, one of the best blood purifiers, can reduce swelling and help to rid the body of calcification deposits. This is because it promotes kidneys function, helping to clear the blood of harmful acids. Burdock contains high amounts of vitamin C and iron. It also contains protein, carbohydrates, some vitamin A, P, and B-complex, vitamin E, PABA, and small amounts of sulphur, silicon, copper, iodine, and zinc.
Capsicum, which is also called as cayenne, is known to be the best for warding off diseases and equalizing blood circulation. It has been called a supreme and harmless internal disinfectant. This herb is extremely important for quick action against flu and colds. Capsicum is high in vitamins A, C, iron, and calcium. Additionally, it contains vitamin G, magnesium, phosphorus, sulphur, B-complex, and potassium.
Catnip helps in fatigue and improves circulation. It helps in aches and pain, upset stomach, and diarrhea that are associated with flu. Catnip is high in vitamins A, C, B-complex, magnesium, manganese, phosphorus, sodium, and a small trace of sulphur.
Chaparral, which has the ability to cleanse deep into the muscle and tissue walls, is a potent healer to the urethral tract and lymphatics. It tones up the system and rebuilds the tissues. One of the best herbal antibiotics, chaparral has been said to be able to rid the body of LSD residue. Chaparral is high in protein, potassium, and sodium, and contains silicon, tin, aluminum, sulphur, chlorine, and barium.
Comfrey is one of the most valuable herbs known to botanic medicine, as it has beneficial effects on all parts of the body. It is one of the finest healers for the respiratory system, being able to be used both internally and externally for the healing of fractures, wounds, sores, and ulcers. Echinacea, which stimulates the immune response, increases the body's ability to resist infections. It improves lymphatic filtration and drainage and also helps to remove toxins from the blood. Fennel helps to stabilize the nervous system and moves waste material out of the body. This herb is known for improving digestion and possesses a diuretic effect.
Garlic, nature's antibiotic, has a rejuvenative effect on all body functions, building health and preventing diseases, as well as dissolving cholesterol in the bloodstream. Garlic stimulates the lymphatic system to throw off waste materials. It is full of antibiotics like substances that are effective against bacteria.
Juniper berries are used in cases where uric acid is being retained in the system. It is an excellent disease preventative, being high in natural insulin. Juniper has the ability to restore the pancreas where there has been no permanent damage and is excellent for infections.
Kelp, a good promoter of glandular health, has a beneficial effect on many disorders of the body. It is called a sustainer to the brain and nervous system, as it helps the brain to function normally. Kelp is essential during pregnancy.
Along with the above herbs, other beneficial herbs for the immune system are lobelia, mullein, plantain, parsley, sarsaparilla, shepherd's purse, stinging nettle, and watercress. Look to your local or internet health food store for quality herbs to help boost the immune system.
(https://vitanetonline.com:443/forums/Index.cfm?CFApp=1&Message_ID=2176)
---
An Ancient Herb And Its Application In Prostate Health



Date: December 02, 2007 05:55 PM
Author:
Darrell Miller (dm@vitanetonline.com)
Subject: An Ancient Herb And Its Application In Prostate Health

According to the National Cancer Institute (NCI), prostate cancer is the second most common form of cancer as well as the second leading cause of cancer-related deaths among American men. A prostate specific antigen (PSA) test has been shown to detect prostate cancer in its earliest stages. Even though cancer screenings are very important they are just one health concern when it comes to the prostate. As men get older, the prostate may become a source for many other problems that can, but not necessarily always, include cancer. Since the symptoms of some prostate conditions often mimic cancer, many men who learn they have a problem often immediately assume the worst. Therefore, it is important to understand the prostate and how potential changes might affect your health. Additionally, it is good to know what natural supplements you can take to ensure your prostate ages healthfully.
The prostate is a walnut-shaped gland found only in men just below the bladder and around the urethra, which functions as part of the male reproductive system. Throughout life the prostate continues to grow larger, but only after it becomes too large do problems begin to occur. The most common problem for men under fifty is prostatitis (inflamed prostate). This can cause a burning feeling during urination as well as frequent urination. It may be a sign that your body is fighting an infection, which can usually be treated with the use of an antibiotic. Nonbacterial prostatitis, on the other hand, does not respond to antibiotics and requires other forms of treatment. Men over fifty suffer most frequently from prostate enlargement or benign prostatic hyperplasia (BPH). Although older men are more at risk for prostate cancer, BPH is much more common. This issue occurs when the prostate becomes so enlarged that it squeezes the urethra, causing problems in urination, urinary tract infections, and in worse case scenarios kidney damage. However, prostate cancer will affect one out of ever six men over the course of their lifetimes, making it the most serious prostate problem, causing 27,00 deaths this year alone.
Prostate problems such as BPH are usually treated with prescription drugs, which often lead to unpleasant side effects such as mild dizziness, sleep problems, decreased sex drive, runny or stuffy nose, sore throat, and fainting. For those people who don't want to experience these side effects, there is a natural safe alternative available: saw palmetto. Saw palmetto is the best known of prostate-supportive herbs coming from palm tree berries. However, it does not work for all men or those with extreme cases of BPH. The prostate gland also needs zinc, which is hard to find in a typical diet. By adding zinc supplements to your daily regimen, you can easily stabilize hormones and possibly prevent prostate problems.
A great natural solution that comes risk-free and can help with a large range of prostate health issues is epilobium, which contains properties that have supported prostate health for centuries. Epilobium is a small willow herb used in traditional medicine for the treatment of prostate disorders and valued for its antibacterial, anti-inflammatory antimicrobial and antioxidant properties. Because traditional use and modern research have proven that epilobium may help with BPH and prostatitis and has shown promising results for inhibiting cancer cell growth, it's a great choice for prostate health.

--
Fight Prostate Cancer at Vitanet, LLC &reg


(https://vitanetonline.com:443/forums/Index.cfm?CFApp=1&Message_ID=1644)
---
Pumpkin Seed Oil is good for your health



Date: October 14, 2007 05:34 PM
Author:
Darrell Miller (dm@vitanetonline.com)
Subject: Pumpkin Seed Oil is good for your health

Pumpkin seed oil, as the name suggests, is obtained from pumpkin seeds, which can also be eaten roasted in the same way that people eat sunflower seeds. When roasted, they are coated in a sauce such as Worcester sauce and then heated in low oven for a long period of time. The secret of roasting them to maintain their nutritional value is to keep the temperature low and the cooking time high.
The seeds are regarded as a 'superfood' that is rich in vitamins A and E, the essential fatty acids known as Omega 3 and Omega 6, zinc, iron, magnesium and potassium. The seed is known as a pepita in North and South America.
The oil is reddish green and many people find it delicious. It is best when used raw, and can be drunk in the form of smoothies or shakes, or used as a salad dressing. Some also enjoy drinking it raw, and using it as a spread instead of butter or margarine. The benefits it provides to the human body are a healthy brain function, increased energy and it has a special use in maintaining a healthy prostate gland.
The vitamin E content is high, especially gamma-tocopherol, and it has a high antioxidant effect with consequent anti-inflammatory properties. Its effect on arthritis, and inflammatory disease, has been investigated and the inclusion of pumpkin seeds in the diet has been found to reduce the inflammatory symptoms of the condition with a consequent reduction in pain. In fact, in a comparison test with indomethacin, a common arthritis treatment, pumpkin seeds compared very well and in fact had a more positive effect on the damage to the fats in the joint linings than did indomethacin, which tends to increase the concentration of lipid peroxides rather than reduce them.
Its effect on the prostate gland is partially due to its high zinc content that is present in a higher concentration in the prostate than in any other gland in the body, and also to its effect on the hormones that cause the gland to grow and swell to the extent that it constricts or completely blocks the urethra, the tube connecting the bladder to the outside of the body. This is caused by an enzyme that converts testosterone to dihydrotestosterone (DHT). DHT causes the over-proliferation of the prostate cells.
The reason for the effect of pumpkin seed oil on DHT is still under discussion, but some believe that it is connected with the zinc content and others with the high level of delta-7-sterine in the seed. The sterine appears to neutralize the effect of the DHt on the growth of prostate cells.
In addition to prostate enlargement, Osteoporosis is another problem associated with aging in men. It has been estimated that men over 50 have a 12.5% chance of suffering a fracture due to brittle bones, and it is though that this is connected with a deficiency of zinc. In fact a clear correlation has been established between osteoporosis in older men and low levels of zinc and the diet and in the blood. Pumpkins seeds, as already mentioned, are rich in zinc, and the benefits of their use as a supplement to avoid an enlarged prostate is reinforced by their effect in protecting against osteoporosis.
Pumpkin seeds contain a high concentration of the antioxidants lutein and zeaxanthin. These are specifically useful in protecting the cardiovascular system and prevent atherosclerosis. They also contain plant sterols known as phytosterols that are believed to help reduce the blood concentration of cholesterol. This types of sterols are the basis of the 'cholesterol busting' drinks that are sold in supermarkets. They also help to strengthen the immune system and are believe to help reduce the risk of contracting some types of cancer.
Pumpkin seed oil is a rich source of alpha-linolenic acid, an important unsaturated fatty acid that some studies have indicated can be used to prevent metastaes (the spread of the disease) development in patients with breast cancer. The most prized type of oil is that from Syrian oil, from the province of Steiermark in Austria. Such pumpkins are also grown in parts of North America, and the best oil is said to come from the first pressing, the so-called 'virgin' oil. If used in cooking, the temperature must be kept low, since many of the nutrients are destroyed much over 100 Celsius.
A little known use for pumpkin seed oil is in eradicating intestinal parasites. Many people are embarrassed at requesting professional help for worms, and pumpkin seeds are the ideal home remedy. The act almost immediately, and two or three hours after taking them, or the oil, then you should take a laxative. You should the parasites being removed with the bowel motions.
The worms are not actually killed, but are paralyzed, and cannot prevent themselves being removed with the bowel movement. If a laxative is not taken, however, they will recover and there will be no effect. As with any remedy for a health condition, therefore, it is necessary to understand how the seeds or oil work to help to remove the horrible parasites from your body. They are very common, and any self-help or natural remedy that actually works will undoubtedly be very popular, but if it is not understood that these creatures must be expelled from your body while paralyzed, then pumpkin seeds or oil will not work.
Those that failed to understand the process would then complain that the treatment does not work. In fact, it does work, and if the worms are expelled when they are unable to remain in your intestines then they will be removed. You must "read the instructions on the bottle" for the contents to work.
Pumpkin seed oil is a very potent mixture of chemicals that can cure or control a large number of conditions, and it is essential that you understand why you are using them. They can be used as a supplement to your diet, though it is easy to wonder why you should take this antioxidant rather than another.
Find out what pumpkin seed oil can do for you, and if it applies to you then use it. There are stronger antioxidants, and better foods to take in an attempt to protect from certain conditions. However, there are certain circumstances when pumpkin seeds will do the job better than most other supplements, and if you can fit them into your regular diet then they will not only do you 'no harm', as they say, but will do you a great deal of good. Look for organic pumpkin seeds or pumpkin seed oil at your local health food store.


--
Buy Pumpkin seeds and oil at Vitanet, LLC &reg


(https://vitanetonline.com:443/forums/Index.cfm?CFApp=1&Message_ID=1593)
---
Supplements to Fight Prostate Cancer



Date: July 29, 2007 11:41 AM
Author:
Darrell Miller (dm@vitanetonline.com)
Subject: Supplements to Fight Prostate Cancer

Prostate Cancer and Nutritional Supplements
Years of research have discovered that the foods a man chooses to eat (or doesn't eat) can have a profound impact on the health of his prostate gland. Because of this close nutritional link, prostate cancer may be the most preventable type of cancer (after smoking-related lung cancers).
Recently, there has been an incredible amount of research and investigation of prostate cancer. Many of these studies have explored the use of certain nutrients to prevent and actually treat prostate cancer. These nutrients, calcium D-glucarate selenium, broccoli, green tea, maitake, and lycopene are powerful prostate cancer fighters. All are available as nutritional supplements that men can take every day as an important part of a healthy diet.
In this issue of Ask the Doctor, we will discuss prostate cancer and how men can actually prevent it with the use of these six nutrients. Plus, if men already have prostate cancer, these nutrients can be an important part of their treatment regimen in fighting their disease.
Q. What does the prostate gland do?
A. The prostate is a gland in a man's reproductive system. It makes and stores seminal fluid, the milky fluid that nourishes sperm. This fluid is released to form part of the semen. The prostate is about the size of a walnut and it is located below the bladder and in front of the rectum. The prostate actually wraps around the upper part of the urethra, the tube that empties urine from the bladder through the penis.
Q. What are the symptoms of prostate cancer?
A. Early prostate cancer often does not cause any symptoms. However, many symptoms of prostate cancer are also symptoms of other problems with the prostate, such as an infection or benign prostatic hyperplasia, a prostate enlargement associated with age-related changes.
A man who has any of these symptoms should see his health care practitioner for evaluation:
-A need to urinate frequently, especially at night
-Difficulty starting urination or holding back urine
-Inability to urinate
-Weak or interrupted flow of urine
-Painful or burning urination
-Difficulty in having an erection
-Painful ejaculation
-Blood in urine or semen
-Frequent pain or stiffness in the lower back, hips, or upper thighs.
Q. Are certain men more prone to get prostate cancer?
A. Age is the biggest risk factor: most prostate cancers occur in men over 65 years of age. A man's risk for developing prostate cancer is higher if his father or brother has had the disease. African-Americans are at higher risk for the disease. Mechanics, farmers, sheet metal workers, and workers exposed to cadmium have also had high rates of prostate cancer.
Q. How is prostate cancer diagnosed?
A. A man who has any of these risk factors may want to ask his health care professional whether to begin screening for prostate cancer (even though he does not have any symptoms), what tests to have, and how often to have them.
The usual prostate tests include: Digital rectal exam: the doctor inserts a lubricated, gloved finger into the rectum and feels the prostate through the rectal wall to check for hard or lumpy areas.
Blood test for prostate-specific antigen (PSA): a lab measures the levels of PSA in a blood sample. The level of PSA may rise in men who have prostate cancer, benign prostatic hyperplasia (a non-cancerous enlargement of the prostate gland), or an infection in the prostate.
These tests will only determine if there is a problem with a man's prostate gland. They cannot determine if the problem is cancer. Only a biopsy of a sample of prostate tissue can reveal the presence of actual prostate cancer.
Q. What nutrients help prevent or treat prostate cancer?
A. The prostate health nutrients, calcium D-glucarate, selenium, broccoli, green tea, maitake, and lycopene, each work in unique ways. Some help men's bodies' work more effectively some keep cancer cells from growing, while others actually kill prostate cancer cells. Let's discuss each nutrient and how it works.
Calcium D-Glucarate
It is a troubling fact of modern life that we are continuously exposed to cancer-causing chemicals and toxins. These toxins come in part from contaminants in the food we eat and pollutants in the air we breathe. There are also "natural" toxins that are produced in our bodies. Excess hormones, such as estrogen and testosterone, can cause cancer when they are no longer needed. Cancer causing chemicals not only initiate cancer, but exposure to them can also cause existing cancers to grow bigger, stronger, and more deadly.
Our bodies do a fairly good job of eliminating some of these toxins before they can cause us harm. In the liver, the toxin is bound or attached to a chemical called glucuronic acid. The bound toxin is then excreted in bile and eventually eliminated as a waste product in the stool. However, yet another chemical, an enzyme called glucoronidase, can break this bond between the toxin and glucuronic acid. When this happens, the hormone or toxin is released back into our bodies, capable of causing us harm once more. The longer the toxins and excess hormones are in our bodies, the greater the chances they can make us seriously sick. Scientists have discovered that increased glucuronidase activity in the body is strongly associated with prostate cancer.
Fortunately, scientists have also discovered that a natural substance found in foods, calcium D-glucarate, can greatly reduce the activity of glucuronidase. Calcium D-glucarate helps our bodies keep the harmful toxins and chemicals bound to glucuronic acid. While CDG is found in fruits and vegetables, the amounts may not be sufficient to maintain effective levels to stop beta-glucuronidase. CDG has been shown in many experimental studies to significantly stop prostate cancer growth. Studies have shown that by taking calcium D-glucarate, our bodies and get rid of the toxic chemicals and excess hormones that might stimulate cancer formation.
Selenium
Selenium is an essential trace mineral fund in the soil. Both plant foods like oatmeal and meats that we eat, such as chicken and beef, contain selenium. How much selenium, however, is difficult to determine. This is because the amount of selenium in soil, which varies by region, determines the amount of selenium in the plant foods that are grown in that soil. Animals, too, will have varying levels of selenium in their muscle, depending on the amount of selenium in their feed. The actual selenium level in the grasses and grains that make up animal feed reflect the amount of the selenium in the soil where they grew.
A major antioxidant, selenium slows down aging, keeps our skin supple, and helps prevent dandruff. Selenium also keeps our blood vessels healthy and protects us from heart disease. However, some of selenium's most powerful effects are on the prostate gland.
In a recent study, researchers recruited 974 men to take part in a large clinical trial to determine if selenium could prevent cancer. Half of the men were given selenium supplements and half were given a placebo. Researchers, who did know which group got the placebo, watched and recorded the men's progress. The researchers were amazed to learn that selenium cut the rate of prostate cancer by 63%!
The results of this study were so impressive that it has led to many other studies of selenium and prostate cancer. In fact, researchers at the Arizona Cancer Center and the Arizona College of Public Health in Tucson are currently studying the effect of selenium on prostate cancer in four ongoing clinical trials.
Broccoli
Scientists have observed over for a long period of time, that men who eat lots of broccoli have a lower risk of getting prostate cancer. It seems that sulforaphane, a compound abundant in broccoli, is the secret ingredient responsible for this connection. Sulforaphane increases certain enzymes in the body, called phase 2 enzymes, which deactivate cancer-causing chemicals. In lab experiments, prostate cancer cells that were exposed to sulforaphane, the compound inhibited the growth of the cancer cells up to 80 percent.
Green Tea
There is a potent plant substance in green tea that is a very effective killer of prostate cancer cells. A recent study tested four common components of green tea and determined that one of these compounds, epigallocatechin gallate or EGCG, has a special affinity for prostate cancer cells. Scientists discovered that EGCG can stop the growth of prostate cancer dead in its tracks. The chemical structure of EGCG is very similar to substances in red wine and cruciferous vegetables, known cancer killers.
Maitake mushroom
For many years, maitake mushrooms have been linked to good health in those who eat them. Called "dancing mushrooms" (possibly due to their wavy, rippling appearance or possibly due to the little dance of joy mushroom hunters perform when they find them in the woods), maitakes contain an important compound called D-fraction.
A recent study at New York Medical College showed that maitake D-fraction destroyed 95% of human prostate cancer cells in lab experiments.
Lycopene
Some of the most exciting nutritional news in relation to prostate health involves lycopene. This carotenoid is found primarily in tomatoes, and men who eat lots of cooked tomatoes have very low rates of prostate cancer. Because promising preliminary reports demonstrate that lycopene can actually kill prostate cancer cells, there has been an explosion of lycopene and prostate cancer studies.
In one of these studies, 32 prostate cancer patients ate a pasta meal covered with three-fourths cup of tomato sauce every day for three weeks. Results showed their PSA levels dropped two points. Even signs of DNA damage dropped sharply. The ability of lycopene to drop these levels in just three weeks has impressed researchers and scientists worldwide.
Q. Do I have to take each nutrient separately?
A. While you can purchase each one of these nutrients and take them separately, all of these nutrients are available in prostate health formulas. Make sure the formula you buy contains calcium d-glucarate, lycopene, and selenium, broccoli standardized to contain a minimum of 125 mcg sulforaphane, green tea, and maitake mushroom extract. Standardized ingredients provide consistently effective nutrients.
Q. What else can men do to prevent prostate cancer?
A. Adopting a healthy diet, including eating 5 to 9 servings of fruits and vegetables every day, eating several servings of whole grain cereals and bread, and reducing red meat consumption to 2 or 3 servings per week has been shown to reduce the risk of all kinds of cancer. In addition, the recent lycopene studies suggest that a diet that regularly includes tomato-based foods may help protect men from prostate cancer.
Men 50 years and older should have a digital rectal exam (DRE) and PSA test each year. African-Americans and those at higher risk should begin at age 40. Talk with your health care professional to determine how frequently the test should be done.
Conclusion
This year doctors expect to find 180,000 new cases of prostate cancer is the United States and 37,000 men will die of it. Prostate cancer is the second leading cause of cancer death in men. But there is hope.
More cancers are caught early and new treatments might help make it possible for men to live long and healthy lives following their diagnosis. By taking a few simple steps, men diagnosed with prostate cancer can take charge of their lives and overcome much of the fear and anxiety that accompany a cancer diagnosis.


--
Buy Prostate Cleanses at Vitanet LLC


(https://vitanetonline.com:443/forums/Index.cfm?CFApp=1&Message_ID=1588)
---
Growing Older, Feeling Better



Date: March 28, 2007 02:15 PM
Author:
Darrell Miller (dm@vitanetonline.com)
Subject: Growing Older, Feeling Better

Growing Older, Feeling Better
Not long ago, when a man turned sixty-five, he became officially old – the best years of his life far behind him. The milestone meant his working days were done and if he was lucky, he might get four or five years to spend as he wished before illness and infirmity set in. It was simply expected and accepted that the older a man got, the sicker he got.
Well, not anymore. Today, a man age 65 is just as likely to be found hiking in the hills, running in a marathon, or even dancing in the streets than rocking in that proverbial front porch rocker. Because it's becoming more and more evident that the older a man gets, the healthier that man has been.
Eating healthy, exercising, and kicking harmful habits (like smoking) can add years to a man's life. Aging research is proving over and over again, that we can prevent and delay heart disease, cancer, diabetes, and Alzheimer's disease – the major causes of disability and death in men over 50.
Now, it's very true that good clean living from early on is preferable to sixty five years of bad habits and five years of good. But it's also true that it's never too late for men to make changes and vow to take better care of themselves. And one of the easiest and most effective ways men can improve their health is the addition of high quality nutritional supplements.
In this issue of Ask the Doctor, we'll talk about specific dietary supplements that have been scientifically shown to improve the health of men over fifty, prevent the diseases that often strike at this crucial time in men's lives, and actually slow the aging process.
Q. I just turned 50 and I'd like to begin taking nutritional supplements, but they seem so confusing. Where should I begin?
A. Many men feel the same way. There are literally hundreds and hundreds of nutritional supplements on health food store shelves. Figuring out which supplements provide the best health benefits for a 50+ man can be overwhelming.
The best foundation supplement is a high quality multivitamin. Research is repeatedly finding that even very healthy men who take daily multivitamins can significantly improve their health. In fact, an article published in the Journal of the American Medical Association (JAMA) recommends that all adult Americans take a vitamin supplement. Look for solid doses of vitamin supplement. Look for sol doses of vitamins and especially minerals. Multivitamins designed to be taken once a day are often woefully deficient in calcium, magnesium, and potassium. The only mineral a man should avoid is supplemental iron. Iron should only be in formulas for women prior to menopause. Men over 50 get all the iron they need from food and too much iron can cause health problems.
Look for men's multivitamins that contain lycopene in the formula. Lycopene is the pigment that makes tomatoes red. The redder the tomato, the more lycopene is present. Numerous studies have shown that when men have high lycopene levels in their blood, they have a much lower risk of heart disease, age-related macular degeneration (a leading cause of vision loss) and prostate cancer.
Other important considerations are antioxidant blends, especially fruit- and tea-derived extracts; ginseng for energy and stamina; and digestive enzymes to aid in absorption and compensate for age-related decreased enzyme levels.
In fact, years of research has shown the foods a man chooses to eat (or not to eat) can have a profound impact on the health of his prostate gland. Because of this close nutritional link, prostate cancer may be the most preventable type of non-smoking related cancers.
Q. Aside from taking a quality multivitamin for general health, what nutritional supplements prevent and treat prostate cancer?
A. Six vital and all-natural nutrients can prevent prostate cancer from developing and even help fight the disease.
Calcium D-Glucarate
When men are exposed to excess levels of hormones, their risk of prostate cancer increases. A natural substance found in fruits and vegetables called calcium D-glucarate (or CDG), helps men's built-in detoxification systems get rid of these harmful excess hormones.
Selenium
This antioxidant has powerful effects on the prostate gland. In a recent study, researchers recruited 974 men to take part in a large clinical trial to determine if selenium could prevent cancer. The researchers found that selenium cut the rate of prostate cancer by 63%!
Green Tea
Green tea is the most widely consumed liquid in the world, after water. Men in China and Japan have been drinking it for centuries. They also have very low rates of prostate cancer. Research has discovered that potent plant substance in green tea called epigallocatechin gallate, or EGCG, can stop the growth of prostate cancer cells dead in their tracks.
Maitake Mushroom
For many years, maitake mushrooms, or dancing mushrooms, have been linked to good health in those who eat them. That's because maitakes contain an important compound called D-fraction. A recent study showed that maitake D-fraction destroyed 95% of human prostate cancer cells in lab experiments.
Lycopene
Promising preliminary reports demonstrate that lycopene can actually kill prostate cancer cells, so there has been an explosion of lycopene and prostate cancer research.
Q. What exactly happens to men's hormones as they get older?
A. Just as women experience significant hormonal changes as they age, so do men. In fact, the term andropause has been used to describe men's mid-life changes. Similar to menopause in women (where the decline of estrogen causes a myriad of symptoms), andropause in men signals the slow decline of testosterone, the chief sex hormone in men. While estrogen levels decline faster and more abruptly in women than testosterone levels do in men, testosterone decline can cause a number of unpleasant symptoms. These include abdominal weight gain, hair loss, reduced energy and sex drive, heart disease, and prostate enlargement. Whether a man labels these age-related changes as andropause or just the consequences of aging, most men will unfortunately experience some or all of them as their birthdays mount.
Q. So, is there a supplement that can give me the hormone level of a 20 year old?
A. Sadly, no, at least not yet! But there is a nutrient that can help the testosterone in a man over fifty "behave" more like a younger man's testosterone.
A study that took place at the Fred Hutchinson Center in Seattle found that men who ate three servings of cruciferous vegetables – broccoli, cauliflower, or Brussels sprouts – every day had a 48 percent lower risk of prostate cancer. It seems a cruciferous plant chemical called diindolylmethane (DIM) that's formed when broccoli is eaten, is the substance responsible for this impressive prostate cancer prevention. Since not many men could be persuaded to ea t broccoli for breast, lunch, and dinner every day researchers tried to extract DIM from these vegetables and make into a nutritional supplement. After many years of trying, scientists finally discovered a stable, all natural, and absorbable from of DIM.
The secret of DIM's prostate cancer prevention is its ability to metabolize estrogen. While estrogen is generally thought of as a "female" hormone, a precise ratio of testosterone-to-estrogen is needed to maintain a man's healthy sexual response, effective sexual function (erection of the penis and intercourse), strong bones and muscles, viable sperm, and a well-functioning prostate gland. As men enter their fifties, this ratio begins to change.
When men take DIM, however, their estrogen metabolism improves, testosterone metabolism accelerates, and the unwanted conversion of testosterone into estrogen is eliminated. This results in higher testosterone levels, similar to those seen in young men. As a result, DIM may speed weight loss, reduce prostate gland enlargement (benign prostatic hyperplasia or BPH), and help men over 50 feel stronger and leaner.
Some supplements on the market today contain indole-3-carbinol (I3C), a precursor to DIM. However, I3C is unstable and requires activation in the stomach to be converted into DIM. This means I3C must be taken at a much higher amount and can undergo unpredictable and undesirable chemical reactions in your stomach and colon. DIM is by far the preferred supplement.
Q. What is saw palmetto? Does it reduce symptoms of Benign Prostate Hyperplasia (BPH)?
A. Yes it does and very effectively too. Saw palmetto is a small palm tree native to Florida and North Carolina. The tree's dark red berries contain many beneficial compounds. Nutritional supplements that contain saw palmetto are highly effective in the treatment of BPH.
The prostate gland is about the size of a walnut and is located below the bladder and in front of the rectum. It wraps around the upper part of the urethra and its primary job is the production and storage of semen, the milky fluid that nourishes sperm. BPH is one of the most common health conditions in older men. Half of all men aged 40-60 and more than 90 percent in men over 80 have BPH. BPH causes the prostate gland to enlarge, putting pressure on the urethra.
Men have trouble starting or maintaining a stream of urine, find they can't completely empty their bladders, and have to urinate frequently, even during the night. They may also have episodes of uncontrollable dribbling or complete loss of urine. BPH is caused by the conversion of estrogen to a very potent form of testosterone called, dihydrotestosterone (or DHT). When prostate cells are exposed to DHT, they multiply in number and get much larger.
BPH rarely improves. It most often remains the same for years or gets gradually worse. The need to continually urinate, interrupted sleep, dribbling, and loss of urine can significantly interfere with a man's quality of life. Prescription medications that have been developed to treat BPH are only partially effective. And surgical removal of the prostate gland may result in even more persistent urinary incontinence and the inability to achieve an erection (ED).
However, saw palmetto berry extract relieves the symptoms of BPH by inhibiting the production of DHT. And, in study after study after study, saw palmetto caused none of the side effects that happen with prostate surgery or medications.
Q. There seem to be plenty of ads for supplements that claim they make men into Sexual Superheroes. Is there an "honest" nutritional supplement to help me sexually?
A. That's a very good observation. And yes, there are honest nutritional supplements for men's sexual health.
Sexual intimacy is an important, complex, and lifelong need. It makes us feel better physically and mentally and adds to our sense of security, belonging, and self-esteem. But just like other changes that happen to men as they get older, men's sexual response most often changes, too. Declining testosterone levels, changes in blood flow to the penis, certain medications that older men are prescribed, and the presence of diabetes or heart disease can all affect men's ability to engage in sexual activity.
When men have a chronic inability in obtaining and/or maintaining an erection, it's called erectile dysfunction (ED). While ED is not an inevitable part of getting older, it does occur more frequently as men age. About 5% of 40-year-old men have ED, but more than 23% of 65-year-old men have difficulty maintaining erections.
The development of prescription medication Viagra (sildenafil citrate) has revolutionized ED treatment. When a man is sexually stimulated, Viagra helps the penis fill with enough blood to cause an erection.
Like all medicines, Viagra can cause some side effects, including headache, flushing of the face, and upset stomach. But because Viagra is a prescription medication, it requires a visit to a licensed healthcare practitioner. For many men, telling anyone (even a professional) that they are having trouble getting or keeping an erection is simply too embarrassing. Viagra is also fairly expensive and many older men do not have prescription drug health insurance.
These reasons may explain that while an estimated 30 million men in the United States – 10% of the male population – experience chronic ED, as few as 5% of men with chronic ED seek treatment.
Not every man can take Viagra, either. Men who use nitrate drugs, often used to control chest pain (also known as angina), must not take Viagra. This combination can cause their blood pressure to drop to an unsafe or life-threatening level. Men with serious liver and kidney problems who take Viagra must be monitored closely for possible serious side effects.
The good news is there is a nutritional supplement that's formulated with vitamins, herbs, and glandular products that targets male sexual organs. The formula contains vitamin E, liver fractions, wheat germ, beta-sitosterol, and herbal extracts of muira puama, Mexican damiana, saw palmetto, cola nut, ginseng, and ginkgo biloba.
Vitamin E is a powerful antioxidant and men's testicles, adrenal glands, and pituitary glands need high levels of this fat-soluble vitamin for proper functioning. Extracts of Muira puama, Mexican damiana, and cola nut have been studied for their beneficial effects on male hormones.
Study of ginkgo in sexual response came about when a patient in a nursing home who was taking the herb for memory enhancement noted that his erections were improved. Since then, study of ginkgo has shown it helps blood flow to the penis. Sexual response research in one ginkgo study showed that 76% of men taking ginkgo experienced improved sexual desire, erections, and orgasms.
While other nutritional supplements sold to improve sexual stamina often make outrageous claims, reputable manufacturers rely on science and results to sell their products.
An important note
Most often sexual problems are simply part of the aging process. They can also be signs of serious health problems. If the use of nutritional supplements for two months does not improve your erections, you do need to see your healthcare practitioner. Almost all practitioners understand how difficult this problem is for men to discuss and are experienced in getting the information as quickly and as painlessly as possible.
Conclusion
No man has the power to stop the passage of time. But every man has the power to make aging more healthy and less harmful. Research conducted on men who live to be 100 and beyond, has determined that those who reach extreme old age do so by avoiding ill health, rather than by enduring it. As I like to remind my patients, "Age is not determined by years, but by function." And it's never too late for men to detour around the major illnesses of getting older. With good nutrition, healthy habits, and high quality nutritional supplements, the best years of a man's life can absolutely and positively be those he spends in his 70s, 80s and even his 90s.


--
Let Vitanet Help You Grow Older Gracefully!


(https://vitanetonline.com:443/forums/Index.cfm?CFApp=1&Message_ID=1502)
---
Prostate Health Naturally



Date: June 16, 2005 11:11 AM
Author:
Darrell Miller (dm@vitanetonline.com)
Subject: Prostate Health Naturally

Nature's Life Prostate Health Options


Prostate Health... Naturally

Prostate issues too often put a damper on the activities of men of all ages and they are far more common than previously thought. According to some studies, virtually all men will eventually experience prostate issues.

Men with enlarged prostates experience discomforts that may include difficulty urinating, increased frequency and urgency of urination, bouts with sleep-disturbing nighttime urination and lower back discomfort. Dealing with the discomforts from enlarged prostates may be costly, too. Every year about 400,000 men have prostate surgery, adding over $3 billion annually to the national health care bill.

Nature's Life offers several products to support prostate health, including Saw Palmetto as a whole berry concentrate, and three doctor-formulated combinations including Saw Palmetto for supporting prostate health. All of these products are designed to provide nutritive support for:

healthy prostate gland function
normal urine flow

Nature's Life® Prostate formulas are made from all natural ingredients… only the finest available. Regardless of the formula you prefer, you can always be sure of the same superior quality and consistent results.

Prostate function
A small doughnut-shaped gland, the prostate surrounds the urethra where it leaves the bladder. The prostate produces an alkaline substance which makes up the largest part of the seminal reproductive fluid (semen).

Most men's prostates start to enlarge at about age 50. As the prostate gland enlarges, it pinches the urethra, causing reduced urine flow and increased discomfort. Research into prostate enlargement is focusing on male hormones, or androgens. In older men, androgen production changes result in higher levels of dihydrotestosterone (DHT), which is produced from testosterone. The prostate is more likely to enlarge when higher levels of DHT are present.

The Holistic Approach
A unique combination of herbs, amino acids, vitamins, minerals, phytonutrients, and essential fatty acids may help provide nutritional support to maintain good prostate health.

Saw Palmetto Berry (Serenoa repens B.)
The berries from this small tropical palm contain lipophilic sterols and essential fatty acids, including beta sitosterol. Saw Palmetto extract may also support normal inflammatory response by inhibiting the production of prostaglandins. Research suggests that Saw Palmetto may help to increase urine flow and decreases nighttime discomfort. Saw Palmetto has been the subject of numerous double blind clinical trials. All of these effects of Saw Palmetto make it the key ingredient to support prostate health.

Pygeum Bark (Pygeum africanum H.)
The bark of this tall African tree contains lipophilic sterols, including beta sitosterol and sitosterone plus unique fatty acids. These ingredients influence prostaglandin synthesis to help provide nutritional support for a normal inflammatory response. Other components of pygeum may provide nutritive support to help maintain normal prostate size.

Stinging Nettle (Urtica dioica L.)
A common "weed" around the world, stinging nettle has a long history of traditional use to support normal urine flow. Nettle contains substances that may have anti-androgen activity. Many commentators feel that the potential beneficial effects of Nettle extract are increased when combined with Saw Palmetto.

Pumpkin Seed (Cucurbita pepo)
The seeds of this familiar food is a good source of zinc, phytosterols, and essential fatty acids: nutrients essential to prostate health. Preliminary studies find pumpkin seed extract promising alone, but combinations of pumpkin seed oil with nettle and/or saw palmetto have the potential to help restore and maintain healthy prostate size.

Minerals
Zinc is concentrated in the prostate gland and is a major constituent
of seminal fluid. Zinc appears to play a role in maintaining healthy male hormone balance, possibly by its effect on 5-alpha reductase, the enzyme which produces powerful androgens in the prostate. Preliminary reports suggest that zinc may be helpful in supporting urinary comfort. Copper is added to balance the zinc and prevent a
copper deficiency.

Active Aminos™ (Glutamic Acid, Alanine & Glycine)
These are the three amino acids found in highest concentration in the prostate. A recent study suggested that this combination of amino acids may help support normal urination and urinary urgency.

Beta Sitosterol
The oil constituents of a few plants, including soybeans, pygeum, and pumpkin seeds, contain a mixture of phytosterols, or plant hormones, that include beta sitosterol. Recent studies have suggested that beta sitosterol may help to support normal urine flow. Research also suggests that beta sitosterol may also support normal prostaglandin synthesis thus normalizing the inflammatory response.

Vitamin B-6 (Pyridoxine HCl)
This essential B vitamin is required for many metabolic processes, including the use of amino acids such as Glutamic Acid, Alanine and Glycine.

Lycopene: A valuable addition
Lycopene is an antioxidant carotenoid found primarily in most tomato products. In men, lycopene is stored in the prostate and testes, and has been associated with protecting the health of the prostate by acting as an antioxidant. As men age, the level of lycopene is diminished, therefore it should be replaced by food intake or supplements.

Several other herbs have traditionally been used for prostate and urinary tract health:

Herbs
Traditional Indications*
Burdock Root
(Arctium lappa L.)
Contains polyacetylenes, amino acids and inulin for restoring harmony to the body.
Cayenne Fruit
(Capsicum annuum L. var. annuum)
Contains capsaicin and saponins for stimulating blood flow.
Goldenseal Root
(Hydrastis canadensis L.)
Contains alkaloids, including berberine, a powerful tonic for all mucus membranes.
Gravel Root
(Eupatorium purpureum L.)
Contains active volatile oils and flavonoids; for healthy kidney and bladder function.
Juniper Berry
(Juniperus oxycedrus L.)
Contains essential oils, flavone glycosides, organic acids and terpenes for healthy kidney and bladder function.
Marshmallow Root
(Althaea officinalis L.)
Mucilage, containing poly-saccharides and uronic acid for normal urine flow.
Parsley Leaf
(Petroselinum crispum M.)
Contains coumarin and flavonoids for normal urine flow.
White Pond Lily Root
(Nymphaea odorata)
For intestinal cleansing.

* These are traditional indications, and Nature's Life does not guarantee that the indicated herb will have the referenced benefit at the levels provided.


Lifestyle Choices
Nutritionists believe that diet and exercise contribute a great deal to the success of natural prostate self-care. In addition to a comprehensive prostate support formula, men should reduce dietary fat, eat more fruits and vegetables and commit to a regular exercise program. This is not just for a healthy prostate, but a choice for a healthier, happier life.

The Nature's Life® brand has three comprehensive formulas with herbs and nutrients intended to provide nutritive support for healthy prostate gland function and normal urine flow, as well as individual supplements to complement these formulas:

800 Prostate Support™ combines standardized extract of Saw Palmetto – the choice for a stronger dosage – with Stinging Nettle, standardized Pygeum bark extract, and zinc.

Prostate 700+™ combines standardized extract of Saw Palmetto with concentrated Nettle root extract, and pumpkin seed oil.

600+ Prostate Maintain™ combines a whole herb form of Saw Palmetto for a regular maintenance dosage with Active Aminos™, Zinc, and a blend of traditional herbs.

Saw Palmetto, 500 mg whole herb

Lycopene 30 mg & 10 mg


Which Prostate Formula is Best For You?

| | | | |
| --- | --- | --- | --- |
| Nature's Life® Formula/Per Serving | 600 | 700 | 800 |
| Saw Palmetto | 600 mg | 213 mg* | 160mg* |
| Pumpkin Seed Extract | 50 mg | 267 mg* | |
| Nettle Root Extract | | 400 mg | 150mg |
| Pygeum Bark Extract | 10 mg | | 50 mg |



--
Vitanet &reg



(https://vitanetonline.com:443/forums/Index.cfm?CFApp=1&Message_ID=368)

---

Real Solutions


Date: June 10, 2005 04:01 PM
Author: Darrell Miller (dm@vitanetonline.com)
Subject: Real Solutions


Real Solutions by Susan Risoli Energy Times, November 1, 1997

The alarm sounds, you stumble out of bed and head to the bathroom. Suddenly, a burning sting wakes you with a jolt as you begin to urinate. One doctor visit later, you're on a strict antibiotic regimen to treat your urinary problem.

Urinary tract infections (UTIs) affect 8 million to 10 million Americans, mostly women, each year. The culprit: the bacteria E. coli. Neglect may allow a UTI to spread to the bladder (where it causes cystitis), or kidneys: possibly life-threatening.

The good news: medical experts recognize that a diet change and avoiding certain risk factors may help fight off UTIs.

According to the Mayo Foundation for Medical Education and Research, about 20% of women experience UTI at least once, and many suffer recurrences. Sexually active women tend to incur more UTIs because of anatomical vagaries: the bladder sits just above the vagina, while the urethra, a structure from the bladder to the outside, protrudes in a tubelike ridge down the top part of the vagina to just above the vaginal opening. This structure allows sexual intercourse to push infecting bacteria into the urethra. Women's vulnerability to UTI also derives from their short urethras which are located near the rectum, a main source of UTI germs. These tubes provide an easy path to a bacterial home in the bladder.

Another risk booster: pelvic exams which may increase chances of UTI. A 1996 study conducted at the University of Illinois at Chicago and reported in the Archives of Family Medicine (1996;5:357-360) found that 43% of women with UTIs had received a pelvic examination within the two months preceding infection. Only 16% of the uninfected had been examined.

Bladder infections can occur frequently in postmenopausal women due to thinning and drying of the vaginal lining. And mid-life women are not immune. "With the loss of estrogen support, the urethra becomes less flexible and elastic and, like the vagina, it can become easily irritated after sexual intercourse and, thus, much more prone to infection," reports Susan Lark, MD, in her book, Women's Health Companion: Self Help Nutrition Guide and Cookbook (Celestial Arts). "As women age, the lower urinary tract also stops manufacturing anti-adherence factors, which help to prevent bacteria from attaching to the bladder wall."

Every woman should keep her own "female" botanicals on hand to help boost her immune system when she is at high risk of developing a bladder infection. These include:

Cranberry: This immune-boosting, vitamin C-rich berry prevents germs from invading the lining of the urinary tract. A 1994 study of 153 elderly women conducted by researchers at the Harvard Medical School and published in the Journal of the American Medical Association (1994:271: 751-4) showed that cranberry juice may keep harmful bacteria at reduced levels. More recently, a study by Amy B. Howell, PhD, and a team at Rutgers University found that cranberries contain a type of condensed tannin, a chemical compound called proanthocyanidins, that seemed to stunt the growth of E. coli, preventing it from adhering to the walls of the bladder and kidneys.

"However, once you have an infection, cranberry juice cannot eradicate the bacteria. So drinking cranberry juice may be helpful in preventing an infection, but not in treating an existing one," according to Larrian Gillespie, MD, in her book You Don't have to Live with Cystitis (Avon Books).

Drinking two glasses of juice a day can help if you're UTI-prone. To avoid the sugar added to cranberry juice, concentrated cranberries are available in a gel-cap form.

Echinacea: This North American herb bolsters immune function and is believed to possess antiseptic and antiviral properties which may rev up the white blood cells that fight infection, reports John Cammarta, MD, in his book A Physician's Guide To Herbal Wellness (Chicago Review Press).

While cranberry is most commonly recommended for prevention, other herbs can also kill bacteria and are diuretic. These include:

Barberry: "The chemical berberine found in this herb is an impressive infection fighter. Studies show it kills the bacteria responsible for urinary tract infections," says author Jim O'Brien in his book Herbal Cures for Common Ailments (Globe).

O'Brien recommends making a tea with one half teaspoon of powdered root bark, then put it on low boil for 30 minutes. "The taste is unpleasant, so you may wish to add natural sweeteners and flavorings."

Uva-ursi: contains the ingredient arbutin, which fights germs in the urinary tract. "In addition," adds O'Brien, "the herb contains several diuretics that help flush the urinary tract, leading to faster healing. It also has several tannins, which act as powerful astringents drying out swollen, infected tissue. A third property of uva-ursi is allantoin, which promotes the growth of new cells."

"For this herb to be effective you must not eat or drink anything of acidic nature, such as citrus fruits or juices. Don't even take vitamin C supplements while using it," cautions O'Brien.

Coping With Pain

In her book Herbal Remedies for Women (Prima), medical herbalist Amanda McQuade Crawford offers an herbal recipe to help restore the urinary tract's normal pH. Herbal Formula I calls for 4 ounces of uva-ursi leaf, three ounces of marshmallow leaf, two ounces of yarrow flower (omit during pregnancy) and one ounce (or to taste) cinnamon bark. Steep the herbs for 10 to 20 minutes, then strain through bamboo or wire mesh. Drink 2 to 5 cups daily for 10 days. Crawford advocates drinking one to two cups per day for a week to 10 days after all symptoms have disappeared.

Diet Strategies

Urologist Gillespie has found that women with cystitis may notice certain foods and beverages (such as alcohol and acidic foods) exacerbate problems of pain and burning. Gillespie recommends cystitis sufferers avoid foods like apple juice, apples, apricots, melon, carbonated drinks, spicy foods, citrus fruits, coffee, ginger, grapes, guava, lemon juice, peaches, pineapple, plums, rhubarb, strawberries, tea, tomatoes and vinegar.

Limit refined sugar: this nutrient may stunt immune reactions. Most importantly, you can lower the risk of UTIs by drinking liquids. Water helps flush bacteria from the body so drink at least 6 to 8 eight-ounce glasses of filtered water daily.



--
Vitanet &reg




Where to find Super CranActin on VitaNet?


(https://vitanetonline.com:443/forums/Index.cfm?CFApp=1&Message_ID=273)

---

Saw Palmetto Ectract - Man's Best Friend


Date: June 06, 2005 08:36 AM
Author: Darrell Miller (dm@vitanetonline.com)
Subject: Saw Palmetto Ectract - Man's Best Friend


The complex and fragile human reproductive system is highly sensitive to imbalances. For American men, prostate dysfunction has become a common issue this decade – and aging is not the only culprit. The chemical environment created by industrialized nations is a major detriment to the health of the prostate gland. Fortunately, help comes from the experience of Native Americans who relied on the berries of the Saw Palmetto tree for strength and vitality throughout their lives. Source Naturals SAW PALMETTO EXTRACT is a highly concentrated form of this renowned berry. Developed for maximum potency and convenience, SAW PALMETTO EXTRACT empowers men to defend themselves against the twin onslaught of time and technology.

Prostate Dysfunction

Recent statistics have revealed some alarming findings – dysfunction of the prostate gland is now becoming more and more common for men in the industrialized nations. No longer is aging alone to blame. Chemical toxins in our food and environment are contributing to the rising incidence of diminished prostate function. By their forties, many men experience a hormonal shift that increases the size of the prostate gland. If the prostate cells begin to over-produce, neighboring organs can be adversely affected. Another factor causing prostate dysfunction is the host of synthetic chemical compounds that have entered into our environment and into our bodies.

Saw palmetto supplements offer support to the prostate gland by offsetting the repercussions of both the natural hormonal shift and the environmental challenge. Recent clinical tests in Europe have demonstrated the benefits of 320 mg of saw palmetto extract as a daily dietary supplement. Source Naturals is committed to bringing the latest nutritional research to the marketplace – providing people with natural solutions to critical health issues. Our SAW PALMETTO EXTRACT contains the highest quality saw palmetto available. We offer it in two potencies: 320 mg and 160 mg.

Hormones and the Prostate Gland

The prostate is a walnut-sized gland that surrounds the urethra in males. The prostate secretes the seminal fluid and, through a series of contractions, allows the release of semen from the body. Beginning in their forties, men experience a change in hormone levels that may increase the prostate's size to that of a plum, or larger. This growth is related to a significant increase inside the prostate of di-hydrotestosterone (DHT), a potent male hormone. As men age, their prostate loses its ability to break down and remove DHT. Hormones in the environment also play a role in our health. Many commercially farmed animals are treated with synthetic hormones to increase food production, and these hormones remain in the fatty tissues of meat. When humans consume this meat, these artificial hormones gravitate to the fatty tissues and organs – especially the prostate gland. The formation of DHT is further increased by certain pesticides, synthetic organochlorines, and other "endocrine disrupters" that block or mimic natural hormones. These synthetic hormones are believed to contribute to lower sperm counts and prostate dysfunction.

Saw Palmetto – Prostate Friendly

For centuries, berries of a small palm tree called Saw Palmetto (Serenoa repens) were used as food by Native Americans living along the southern Atlantic coast of North America. Saw palmetto is well-known for its benefits to men and has been the subject of numerous studies. Its berries are rich in sterols and fatty acids that naturally migrate to the prostate. Here they help prevent the conversion of testosterone to DHT, and accelerate the breakdown and elimination of DHT from prostate tissues. The natural phytoestrogens in saw palmetto berries also can block artificial estrogen-like compounds from accumulating in prostate tissue. In Europe, saw palmetto extract has been studied in six double-blind clinical tests. Men who were given saw palmetto extract showed consistent and statistically significant results. Source Naturals SAW PALMETTO EXTRACT is standardized to 85-95% fatty acids and sterols. Whether you prefer a single 320 mg softgel or two 160 mg softgels, Source Naturals SAW PALMETTO EXTRACT provides the equivalent amount of saw palmetto used in these recent European studies.

Tried and True Protection Source Naturals SAW PALMETTO EXTRACT is the first line of defense in a men's health program. The benefits of Saw Palmetto have been time-tested by traditional cultures and studied by modern clinical research. To maintain vital prostate function, SAW PALMETTO EXTRACT is the best step a man can take.

References


• Carilla, E., et al. (1984). J. Steroid Biochem. 20(1): 521- 23.
• DiSilverio, F., et al. (1992). Eur Urol. 21: 309-14.
• Niederprüm, H. J., et al. (1944). Phytomedicine 1: 127-33.
• Sultan, C., et al. (1984). J. Steroid Biochem. 20(1): 514-



--
VitaNet &reg
VitaNEt &reg Staff



(https://vitanetonline.com:443/forums/Index.cfm?CFApp=1&Message_ID=194)

---

Nutritional Support for Prostate Health


Date: May 11, 2005 10:19 AM
Author: Darrell Miller (dm@vitanetonline.com)
Subject: Nutritional Support for Prostate Health


Nutritional Support for Prostate Health

By Steve Lankford

Prostate problems are perhaps the most common problem that men will experience. As men age their hormonal production and metabolism changes and these changes can contribute to the prostate difficulties that men experience. The two major prostate problems are enlargement of the prostate gland known as benign prostatic hyperplasia (BPH) and prostate cancer. These two problems are unrelated except that they both affect the prostate gland and the scope of this article will focus on BPH.

The prostate gland is a small gland located under the bladder. It is shaped like a donut and surrounds the neck of the bladder and a small portion of the urethra. The urethra is the tube that carries the urine out of the body. When the prostate gland enlarges it can constrict the urethra and the flow of urine. This contributes to the variety of symptoms of BPH. BPH affects over half of all men aged 50 and older.

Benign Prostatic Hyperplasia

BPH is related to the hormonal changes that men undergo as they age. Around age 40 men begin to produce more of the enzyme 5-alpha-reductase. 5-alpha-reductase converts the hormone testosterone into the less desirable hormone called dihydrotestosterone (DHT). DHT is an important hormone and is not a problem until the levels begins to increase around mid-life. The increase in DHT results in BPH.

The symptoms of BPH include hypersensitivity of the bladder to even small amount of urine. This results in an increase of both urgency and frequency. Men will often experience frequent nighttime urination. The urine stream may become weaker and include dribbling when men are unable to completely void the bladder. Serious BPH can cause a complete blockage of urine flow.

Three stages of support

There are three stages at which you may want or need to deal with BPH. The first stage is preventive. At this stage there are no symptoms and one may do something at this stage when trying to provide benefit and support to avoid or minimize future involvement. The ideal time to begin preventive support is between the ages of 40 and 50.

The second stage is when there are emerging symptoms. This is when men first begin to experience the symptoms of BPH. The symptoms are mild and no too difficult to tolerate. This is also the best time to reverse the trend and provide effective nutritional therapy.

The third stage is when the symptoms have progressed to the difficult and serious level. It often progresses to this point when men ignore the symptoms and treatments. Often men have tried traditional medical approaches with little satisfaction or results. Even at this stage of BPH, nutritional support is usually very effective.

The challenge of creating an effective prostate support program begins with an assessment of your current status and then making an informed choice of support options.

The most successful natural approach to prostate health should involve a multiple approach that addresses the various systems in the body related to prostate health. The various nutrients that may be use can be taken separately or in combination. This approach can be beneficial both as a preventative approach as well therapeutic. You will generally have better results when you use a comprehensive approach.

The Comprehensive Approach to BPH

Prostate Support – Studies have show that dietary factors influence the overall health of the prostate. There are some nutrients that are found in higher amounts in the prostate. Nutrients such as zinc, lycopene and vitamin E provide prostate support.

Hormonal Regulation – Hormones have a direct role in prostate function. Plant extracts inhibit testosterone uptake by the prostate as well as limiting its conversion into DHT and subsequent binding to receptor sites within the prostate. Herbs such as saw palmetto, pygeum, nettle, red clover and soy provide this benefit.

Cellular Regeneration – Certain nutrients such as Swedish Flower Pollen, Quercetin and lycopene have demonstrated significant effects in maintaining proper prostate cell regeneration.

Bladder and Urinary Tract Health – The integrity and health of the bladder and urinary tract supports the normal flow of urine and prostate function. Three amino acids alanine, glutamic acid, and glycine as well as the herbs goldenseal, marshmallow root, uva ursi and pumpkin seed are all beneficial to the health of the urinary tract.

Soothing mechanisms – Certain plant compounds such as sterols and Swedish flower pollen as well as saw palmetto and pygeum and the bioflavonoid quercetin inhibit the metabolism of arachidonic acid. This influences prostaglandin synthesis, which is associated with prostate comfort.

Antioxidant Defense - The final area that we look at is how to reduce oxidative stress (free radical damage) that can trigger a host of destructive processes. Antioxidants play an important role in prostate function including protection of cell membranes.

Natural Is Better

How good are natural alternatives for prostate health? There have been many studies on natural alternatives showing that the proper herbs in the proper form are at least as effective as prescription drugs with fewer side effects. The most common drug for BPH is Proscar (finasteride). Some of the adverse side effects associated with finasteride are decreased libido and erectile dysfunction. Natural saw palmetto extract is free of these unwanted effects and is equally effective.

Choosing an Effective Product

The effectiveness of a nutritional product has to do with several factors. The bottom line is that the most effective product is the one that works best for you. Be prepared to try several products to find the best potency and combination.

There are many nutrients that provide prostate support. Vitamins, Minerals, Herbs, Amino Acids and Nutraceuticals are all helpful and the most comprehensive products will provide supports in multiple ways.

Vitamins – Vitamin D, Vitamin E

Minerals – Zinc, Selenium, Copper

Herbs – Saw Palmetto, Nettle Root, Marshmallow Root, Pygeum Bark, Pumpkin Seed Oil, Red Clover, Goldenseal Root, Gravel Root, Green Tea

Amino Acids – Alanine, Glutamic Acid, Glycine

Nutraceuticals – Soy Isoflavones, Quercetin, Swedish Flower Pollen, Phytosterols, Lycopene

The first nutrient and herb to consider is saw palmetto extract. It is the phytosterols in saw palmetto (and other herbs) that are responsible for the beneficial results. It is important to make sure that the product that you use has the therapeutically effective dose. If you don't know the proper dosage and how to calculate the proper concentration it is very easy to purchase a low potency formula that is less likely to be effective.

In the clinical studies with saw palmetto extract, potencies of 320 mg. per day were used. However this only tell part of the story. The saw palmetto extract was composed of 85-95% sterols resulting in approximately 288 mg. (320 mg. times 90% equals 288 mg.) of sterols daily. Make sure your saw palmetto contains the correct amount of sterols.

This process of analyzing herbal extracts will apply to any standardized herbal product. You want to know whether the product you are purchasing has the right amount of the right compounds.

Search for the best products by trying different formulas. The proper nutrients taken consistently over time will provide long-lasting benefits. Stick with good companies with a history of providing quality nutritional products.

Disclaimer

The information provided is nutritional only and is intended to help you develop a nutritional program that can support the functions of the body. The information provided is not intended as medical advice. For medical advice always consult your physician.





---

---





--
VitaNet&reg
VitaNet&reg Staff

(https://vitanetonline.com:443/forums/Index.cfm?CFApp=1&Message_ID=25)
VitaNet ® LLC. Discount Vitamin Store.
Back to top