Psyllium Fiber Can Help Improve Colon Function When Taken Regularly
---



Date: September 23, 2009 11:08 AM
Author: Darrell Miller (dm@vitanetonline.com)
Subject: Psyllium Husk Fiber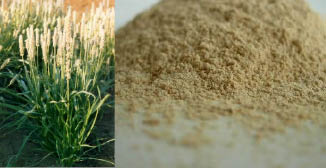 The Native Americans used psyllium as an eye-wash. It was also used to treat sprains and abrasions. Additionally, it was and continues to be used as a laxative to help relieve constipation. This herb contains aucubine, enzymes, fats, glycosides, mucilage, and protein.
Fiber comes in many forms but psyllium is the least expensive of fibers avaliable for purchase on the market today.
When psyllium is taken internally it is an excellent remedy for a variety of problems in the digestive system. The herb can be used to help prevent autointoxication, if used over a period of time, from the re-absorption of toxins into the bloodstream by removing the toxins. Since psyllium prevents toxic re-absorption, it allows for added protection to the colon. This helps the body to fight disease and illness. The herbal fiber also works as a lubricant on the intestinal tract. Additionally, it helps with diarrhea.
Research has determined that psyllium is a useful treatment for irritable bowel syndrome (IBS). IBS is considered to deal with an overly sensitive colon that responds to stress. This herb may help the colon by soothing, healing, and aiding in the elimination of toxins from the colon. Psyllium has also been recommended for diabetics. The herb produces copicous mucilage which soothes and heals the large intestines and cleans the colon. Psyllium does not irritate the delicate mucus membrane. Instead, it works to strengthen and restore the tissues. Jethro Kloss suggested the use of psyllium in cases of colitis and anal ulcers.
This herb is considered to be a safe alternative to drug therapy for chronic constipation when it is used properly. The husks from psyllium seeds are a great source of insoluble and soluble fiber. They also serve as an intestinal cleanser and stool softener. Additionally, psyllium is a hydrophilic bulking agent, which means that it is able to increase several times in size when it is combined with water. This occurs because of mucilage, one o the main components of psyllium. Mucilage is a thickening and stabilizing agent that swells in water. When psyllium swells in the intestines, it helps to increase the peristaltic activity of the bowel. This bulks up stool and promotes bowel movement. Because of this, it is crucial to drink plenty of water when one is taking psyllium. Mucilage is also able to help soothe and heal inflamed tissue in the intestinal tract.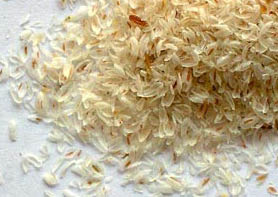 Studies have determined that psyllium is beneficial for lowering cholesterol and strengthening the heart. An article in the Journal of the American Medical Association suggested that dietary modifications such as psyllium should be used to lower cholesterol levels before turning to drug therapy. By adding mucilage, like that found in psyllium, to the diet, one can successfully reduce serum cholesterol levels. Recent studies on psyllium and other forms of fiber have determined that mucilage in fiber is responsible for inhibiting cholesterol production. Not only does psyllium reduce bad cholesterol and triglyceride levels, it also increases levels of good cholesterol.
The externally use of psyllium is helpful in dealing with skin inflammation and irritation. A poultice of crushed psyllium seeds is very beneficial. Additionally, psyllium is a great drawing agent. It is recommended for drawing the pus out of both boils and sores.
In order to obtain the best results when supplementing with this, or any herb, it is important to consult your health care provider before beginning any regimen while on prescription drugs. For more information on the many beneficial effects provided by psyllium, please feel free to consult a representative from your local health food store with questions.
Our Price: - $ 11.00 ...






Guarantee:
VitaNet® LLC Offers a 100% Satisfaction Guaranteed!