How can I Tell if I am Magnesium Deficient?
---



Date: February 09, 2011 01:25 PM
Author: Darrell Miller (dm@vitanetonline.com)
Subject: How can I Tell if I am Magnesium Deficient?

Magnesium The Essential Mineral
Magnesium is a dietary mineral that has established nutritional values in most countries. The presence of magnesium inside the human body involves many different chemical reactions, assisting more than 300 enzymes in their functional roles. That's why we need to meet the daily recommended allowances for this dietary element, which has been calculated by the scientific community to supply the body with amounts adequate to support body functions.
An Essential Mineral
Not all enzymes are capable of producing the effects that they are programmed for on their own, and enzymes identified to rely on the presence of magnesium can be traced in almost all metabolic pathways. Molecules that comprise the structural units of RNA and DNA are extensively used as a source of energy of all cells, such as adenosine triphosphate or ATP. When enzymes utilize ATP for energy, they require another molecule that secures their binding to ATP, which is magnesium. In addition, ATP being the main source of energy that powers the functional roles of cells more often than not necessitates that it be bound to a magnesium ion to be fully activated.
Absorption Problems
Magnesium is ubiquitous in nature, and green leafy vegetables are ideal sources of this dietary element as well as nuts, wheat, seafood, and meat. In spite of that, it has been reported that in the US alone more than 60 per cent of the population does not meet the recommended daily intake for magnesium. The availability of magnesium in our diet does not ensure absorption of this essential mineral, and a significant fraction is in fact excreted along with other waste products in the urine or feces. Interestingly, diet high in protein or fat actually interferes with the absorption of magnesium.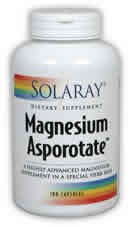 Magnesium Deficiency
A general feeling of malaise must not be taken lightly, for it is key indicator of magnesium deficiency. Magnesium is indispensable at the cellular level, and insufficient amounts of this element will certainly affect the way you feel, bringing about the perception of fatigue. If you feel weak all the time for no known reason, then it is recommendable to visit your doctor and find out if you have an alarming case of magnesium deficiency.
Keep in mind that high concentrations of protein and fat in the foods that you eat contribute to malabsorption of magnesium, and subsequently malnutrition. Certain medical conditions are known to deplete your reserves of elemental magnesium present in your body, notably diabetes mellitus. Drugs and medications also washes away the magnesium found in your diet and your body especially osmotic diuretics, cisplatin, ciclosporin, amphetamines, and possibly proton pump inhibitors.
Continued exposure to stress and excessive intake of alcohol both result in the unhealthy drop of magnesium levels in the blood. While there are environmental settings that we may not be able to alter, we can certainly control what we ingest. Supplementation is the only surefire remedy for magnesium deficiency, but the best way to combat whatever symptoms you are experiencing is to seek medical advice.
It is Essential You Get Your Magnesium Daily!
Guarantee:
VitaNet® LLC Offers a 100% Satisfaction Guaranteed!