What is Fenugreek Seed and How Does It Boost Your Health?
---



Date: July 07, 2011 11:16 AM
Author: Darrell Miller (dm@vitanetonline.com)
Subject: What is Fenugreek Seed and How Does It Boost Your Health?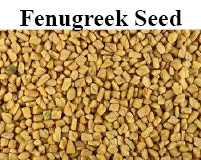 Fenugreek seed and your health
Fenugreek seed is a spice often added to curries and other Indian dishes. It is a good source of protein and nutrients. In folk medicine, it has been used in the treatment of pain and irritation characteristic of inflammation. It is historically utilized to promote lactation. More recent studies have shown that it displays antiviral properties. In particular, it has been tested in allaying symptoms of cold infections.
Trigonella foenum-graecum is a plant species that belongs to the legume family. As such, it has been cultivated as a vegetable even before the ancient times. It is believed to be an indigenous species of the Fertile Crescent, a historic region that comprises the modern countries Israel, Lebanon, Jordan, Iraq, and Syria. To this day, it remains an important crop, herb, and food source in these countries.
Combats Diabetes Mellitus
Fenugreek seed has been the subject of scientific research in the past few years. Drawing on its use in traditional medicine, it has been employed in the management of blood sugar. It improves the effect of the hormone insulin in regulating glucose levels. In fact, it has shown great potential in treating both type I insulin dependent diabetes mellitus and type II noninsulin dependent diabetes mellitus.
Alters Blood Lipid Profile
The phytochemical content of fenugreek seed enables it to effectively lower cholesterol levels in the blood. Clinical trials have recorded changes in lipids present in the systemic circulation after intake of fenugreek seed products. It is now postulated that it blocks the metabolic pathway for the synthesis of low density lipoproteins or bad cholesterol. Some sources say that it raises good cholesterol levels.
Increases Milk Production
Fenugreek seed is rich in organic compounds that promote the secretion of milk products within the mammary glands of lactating women by as much as 900 per cent. Traditionally, the seeds are ground into powder and consumed in large quantities by pregnant women. Today they are made into capsules, which have been reported to display the same benefits and remain popular in the Indian subcontinent.
Relieves Viral Infections
There is a growing body of literature devoted to the putative antiviral properties of fenugreek seed. A number of researchers have attested that the seed displays biochemical activity that interferes with the replication of viruses. For instance, topical applications of fenugreek extracts have shown desirable results in removing viral skin conditions, and oral intake has been effective in easing the common cold.
Promotes Skin Health
Fenugreek seed is a natural conditioner and moisturizer. It promotes retention of moisture in the skin and protects the outer layer of the skin from irritants. It has been used as salves to wounds, rashes, boils, bruises, allergies, and insect bites. It is made into a syrupy mixture that is directly applied to the hair. It regulates the production of sebum in the hair follicles and helps control dandruff.
Solaray - Sunny Greens - Thompson nutritional - Veg Life Vegan Line - Premier One - NaturalMax - Kal
Grab some fenugreek seed and feel the difference!
Guarantee:
VitaNet® LLC Offers a 100% Satisfaction Guaranteed!