Search Term: " Pineapples "

Messages 1-14 from 14 matching the search criteria.
---
The Benefits of Horse Chestnut Extract



Date: October 25, 2022 04:43 PM
Author:
Darrell Miller (support@vitanetonline.com)
Subject: The Benefits of Horse Chestnut Extract

Horse chestnut extract is a popular ingredient in European herbalism. It has many active constituents, including saponins and flavones, which have been scientifically shown to support the integrity of the vascular system and connective tissue.* Rutin, a powerful free radical scavenger, has been added to complete this formula.* Horse chestnut helps support healthy vascular system.
What is Horse Chestnut?
Horse chestnut is an flowering plant that is native to the Balkans. The tree can grow up to 30m tall and flowers in early summer. The fruit is a glossy brown nut that contains saponin.
The Benefits of Horse Chestnut
Horse chestnut extract is rich in saponins, flavones, and tannins, which are all substances that have been shown to support the health of the vascular system.* In addition, horse chestnut extract also contains rutin, a potent antioxidant.* Together, these nutrients work to help maintain healthy circulation and support the structure of connective tissue.*
How to Use Horse Chestnut Extract
Horse chestnut extract can be found in capsules or liquid extracts. For best results, follow the dosage instructions on the product label.
Rutin and its potential benefits
Rutin is a phytochemical that can be found in a wide variety of plants. Rutin-rich foods include apples, blackberries, buckwheat, chokeberries, cranberries, fonts, grapefruit, lemons, limes, onions, oranges, Pineapples, tangerines, and many more. This nutrient is known for its anti-inflammatory properties and has been linked to a number of potential health benefits.
Some of the potential benefits associated with rutin intake include:
- Reduced risk of cardiovascular disease
- Lowered blood pressure
- Improved circulation
- A stronger immune system
- Reduced inflammation
- Relief from symptoms of arthritis.
While research on the effects of rutin is ongoing, there is some preliminary evidence to suggest that this nutrient could offer a wide range of health benefits.
If you are looking for an herbal supplement to support healthy circulation and connective tissue, consider horse chestnut extract.* This potent formula contains saponins, flavones, tannins, and rutin—all of which have been shown to support vascular health.* Try horse chestnut extract today and see for yourself how this herb can help you maintain optimal health.
(https://vitanetonline.com:443/forums/Index.cfm?CFApp=1&Message_ID=6525)
---
The Many Uses and Benefits of Bromelain



Date: September 16, 2022 11:03 AM
Author:
Darrell Miller (support@vitanetonline.com)
Subject: The Many Uses and Benefits of Bromelain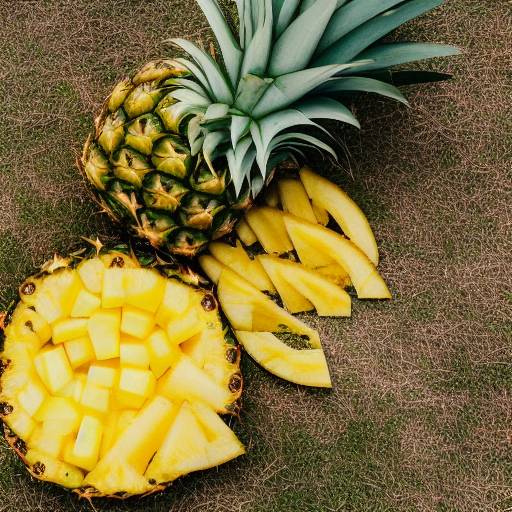 Bromelain is a proteolytic enzyme derived from the stem of the pineapple plant. It has a long history of use in traditional medicine for supporting digestive health, but modern science has also shown that it can provide support for joint comfort and relief from temporary muscle soreness.* Lets explore the many different uses and benefits of bromelain.
Bromelain for Digestive Health
Bromelain has been used traditionally to support digestive health.* When taken with food, it can help to break down proteins, which can aid in the digestion process.* In addition, bromelain may also help to reduce occasional gas and bloating.* If you are looking for a natural way to support your digestive health, bromelain may be a good option for you.
Bromelain for Joint Comfort
In addition to supporting digestive health, bromelain may also help to support joint comfort.* When taken between meals, bromelain can help to reduce inflammation and swelling in the joints.* If you are struggling with joint pain or discomfort, bromelain may be able to help.
Bromelain for Muscle Soreness
Another use for bromelain is relieving temporary muscle soreness that is associated with overexertion or overuse.* If you are an athlete or just someone who enjoys being active, bromelain can help you recover from your workouts more quickly by reducing inflammation and swelling in the muscles.* If you are looking for a natural way to reduce muscle soreness, bromelain may be right for you.
In Summary:
As you can see, there are many different uses and benefits of bromelain. Bromelain is a proteolytic enzyme that has many potential health benefits. It can support healthy digestion, promote joint comfort and relieve temporary muscle soreness.* If you are looking for a natural way to support your health and well-being, bromelain may be the perfect supplement for you.
(https://vitanetonline.com:443/forums/Index.cfm?CFApp=1&Message_ID=6453)
---
Problems digesting fat? Here are 5 ways to get your gut moving



Date: May 02, 2019 01:57 PM
Author:
Darrell Miller (support@vitanetonline.com)
Subject: Problems digesting fat? Here are 5 ways to get your gut moving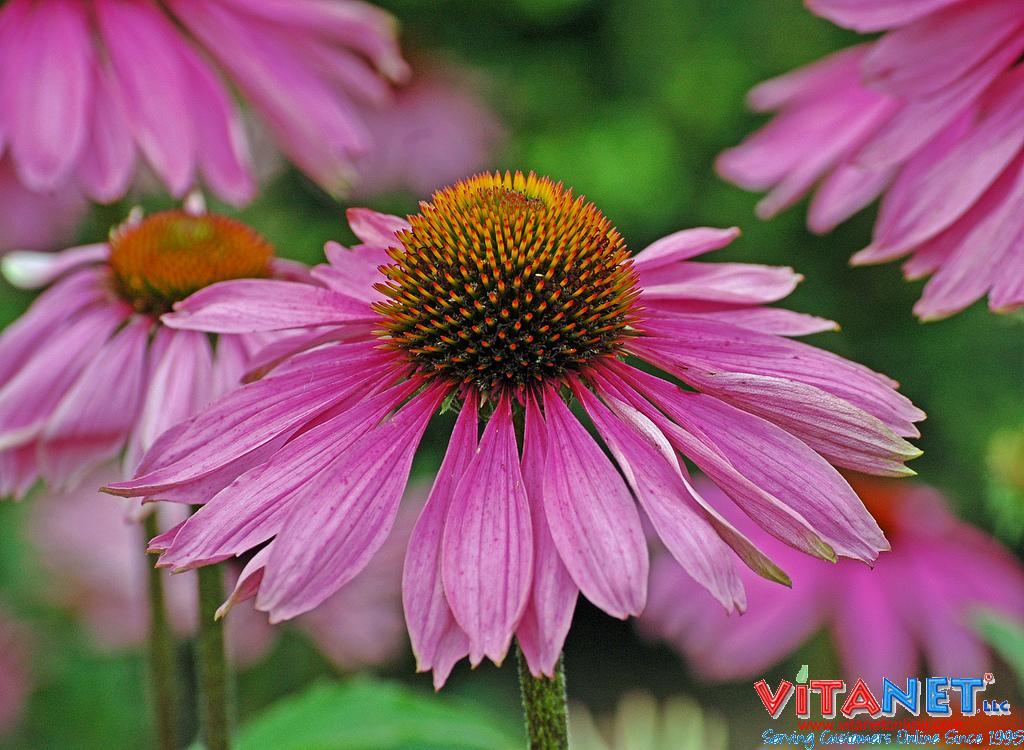 There are nutrients which require fatty acids for absorption. It is possible that you are struggling with absorbing fat, which can be seen in problems including light colored and stinky stools, bloating, nausea, or fatigue. Liver congestion, poor quality bile, or lacking of pancreatic enzymes may be the problem. Beet greens, collard, and chicory are a few helpful bitter foods that may stimulate your enzymes to function more properly. Foods including lemon juice, apple cider vinegar, spinach, and celery may help your hydrochloric acid in breaking down foods. Add in honey, avocados, bananas, ginger, pineapples, or kiwi to boost digestive enzymes.You can also help your body with medium chain fatty acids like coconut oil for absorption of nutrients. Finally, consider a probiotic supplement or fermented foods to help with proper breakdown and digestion.
Key Takeaways:
Some symptoms, such as fatigue, bloating, weight gain and nausea when encountering fatty foods, may have an inability to properly absorb fats as a root cause.
People with such an inability are also prone to excreting light-colored and particularly foul-smelling feces.
An inability to properly absorb fats can stem from liver congestion, poor quality bile, or from a lack of pancreatic enzymes.
"These symptoms may also be an indication of other nutrient deficiencies as some nutrients need fatty acids to be absorbed."
Read more: https://www.naturalnews.com/2019-03-20-problems-digesting-fat-5-ways-to-get-your-gut-moving.html
(https://vitanetonline.com:443/forums/Index.cfm?CFApp=1&Message_ID=6239)
---
Pineapples offer you enormous health benefits and can even help thebody fight off chronic disease



Date: March 07, 2019 09:27 AM
Author:
Darrell Miller (support@vitanetonline.com)
Subject: Pineapples offer you enormous health benefits and can even help thebody fight off chronic disease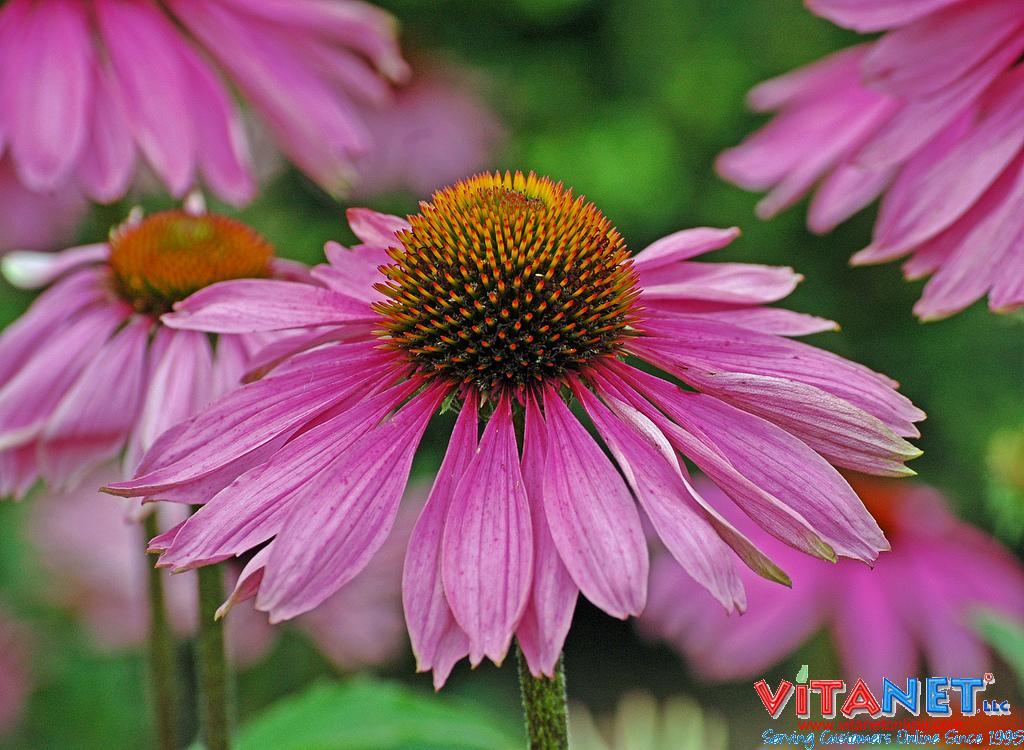 Pineapples are more than just a sweet summer treat. They are filled with minerals and vitamins such as B6, copper, manganese, vitamin C, and an enzyme called bromelain. Bromelain is a bioactive compound that has many health benefits. It improves digestive health through rich soluble and insoluble fibers that can stimulate food in the digestive tract. Bromelain is also a natural cough remedy and can be five times more effective than syrup from the store. A lesser-known benefit is bone strengthening due to the high manganese content. Copper in the pineapple boosts blood circulation and wound healing. People who have arthritis also can benefit due to the great anti-inflammatory properties found within the fruit. Rich in potassium, pineapple can also help lower blood pressure as it counteracts the effects of sodium. It is a a great fruit with great benefits.
Key Takeaways:
There are a lot of reasons why one should be eating pineapples including the fact that they are packed with lots of vitamins and minerals.
Pineapples can improve digestive health by helping to break down the proteins in your food into a form the body can easily absorb.
Pineapples can be used as a cough syrup. They not only taste better, they are five times more effective.
"Because of these bioactive compounds, people can enjoy a lot of health benefits just by eating pineapples."
Read more: https://www.naturalnews.com/2019-01-13-pineapples-health-benefits-fight-off-chronic-disease.html
(https://vitanetonline.com:443/forums/Index.cfm?CFApp=1&Message_ID=6067)
---
Pineapple: Heals Leaky Guts, Fights Candida, & Reduces Inflammation



Date: May 24, 2017 12:14 PM
Author:
Darrell Miller (support@vitanetonline.com)
Subject: Pineapple: Heals Leaky Guts, Fights Candida, & Reduces Inflammation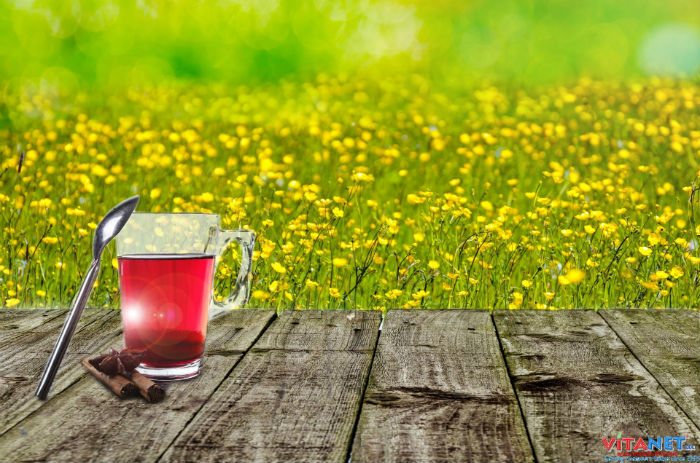 Science has found that the gut is the root of many ailments that people suffer from chronic inflammation to Candida bacteria.The pineapple has been proven to be effective in assisting people with these ailments. The pineapple has essential nutrients like potassium, zinc, manganese, and copper which are essential for health as well as for the gut. There is ongoing research into the health benefits of this fruit, but present research declares that it is an antioxidant as well as an anti inflammatory which can boost the natural immune system.
Key Takeaways:
Pineapples contain anti-inflammatory foods compounds making them a powerful natural fruit that is rich in phenols and bromelain.
Pineapples have powerful anti-oxidants and a dense mineral profile which helps heal damage to the intestinal lining.
Pineapples are an excellent source of Zinc, Potassium, Manganese, and Copper.
"The truth is that bacteria are our most stringent allies in the battle for good health."
Read more: https://www.organicnewsroom.com/pineapple/
(https://vitanetonline.com:443/forums/Index.cfm?CFApp=1&Message_ID=4684)
---
Ease the load on your liver with these 7 foods



Date: April 23, 2017 08:44 AM
Author:
Darrell Miller (support@vitanetonline.com)
Subject: Ease the load on your liver with these 7 foods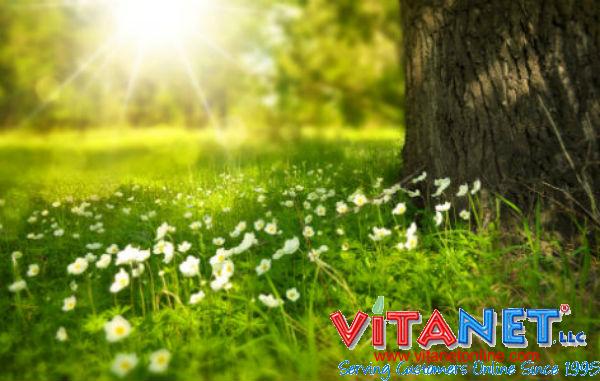 Fatty liver disease can be caused by too much alcohol intake or an unhealthy lifestyle and diet. There are some foods that can help heal a fatty liver. Allison, found in garlic can detox your liver. Turmeric can decrease inflammation and is detoxifying. Dark leafy greens contain sulfur which contributes to a healthy liver. Green tea can decrease fat accumulation in the body and liver. Broccoli neutralizes liver toxins. Pineapples can reduce inflammation and reduce digestive stress on the liver. Blueberries are full of protective antioxidants and can fight lover cancer cells. Nutrient supplements and water are also a must for liver health.
Key Takeaways:
Having an unhealthy diet can be very damaging to a persons liver.
Garlic is known for its antioxidants and even anti-fungal properties.
Some foods to help with a persons liver include; blueberries, broccoli, pineapple, and even green tea.
"Liver problems like nonalcoholic fatty liver disease (NAFLD), liver fibrosis, and alcoholic liver disease are often caused by poor lifestyle choices. That's why making positive changes to your diet is a huge step towards improved liver health. According to NaturalHealth365.com, these are some of the best foods and herbs for maintaining a healthy and happy liver."
Read more: http://www.naturalnews.com/2017-04-20-8-easy-ways-to-reduce-the-toxic-load-on-your-liver.html
(https://vitanetonline.com:443/forums/Index.cfm?CFApp=1&Message_ID=4460)
---
Nine Reasons to Start Eating Pineapple



Date: December 20, 2016 10:59 AM
Author:
Darrell Miller (support@vitanetonline.com)
Subject: Nine Reasons to Start Eating Pineapple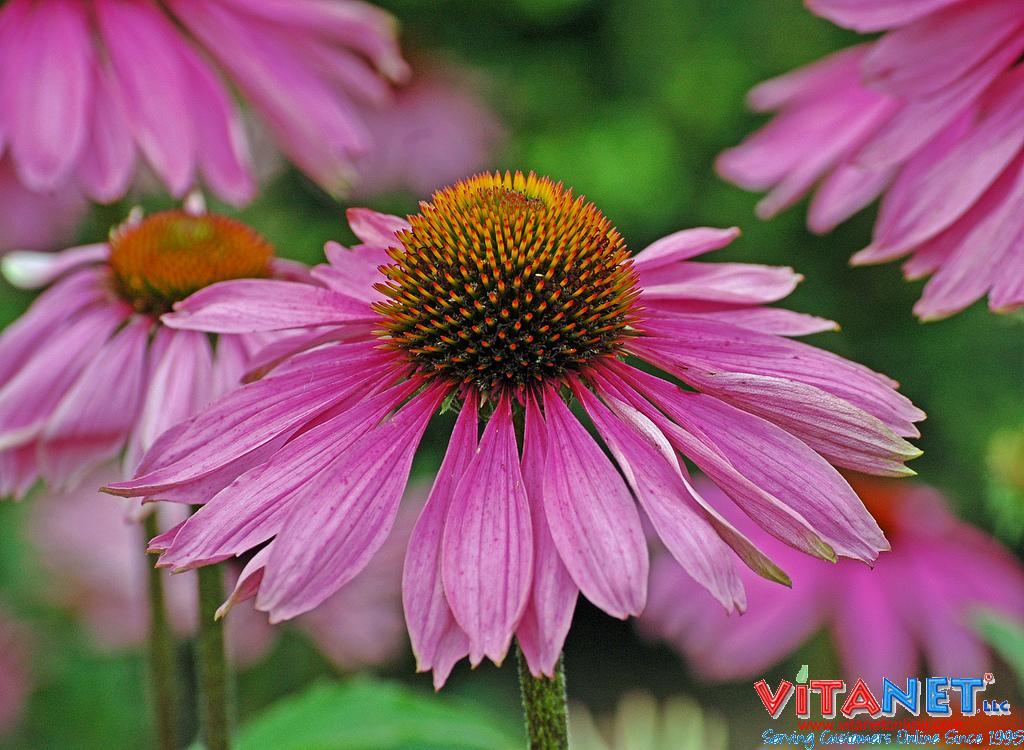 Not only are Pineapples filled with vitamins and minerals, but research has shown that they also have many other health benefits that you may not be aware of. Experts state that eating one cup of pineapple a day can increase testosterone in men, boost fertility, relieve constipation, reduce inflammation, and promote healthy bones and teeth.
Key Takeaways:
Magnesium and Vitamin B are two nutrients that gradually decrease over the years, and eating some pineapple daily can help to counteract these deficiencies.
A full daily dose of Vitamin C that supports a healthy immune system is found in one cup of pineapple.
High blood pressure is a common ailment that can be hereditary, age-related or caused by obesity.
"Magnesium and Vitamin B are two nutrients that gradually decrease over the years, and eating some pineapple daily can help to counteract these deficiencies."
Reference:
//www.worldhealth.net/news/nine-reasons-start-eating-pineapple/
(https://vitanetonline.com:443/forums/Index.cfm?CFApp=1&Message_ID=3676)
---
Want fewer wrinkles? Eat protein at every meal, plus fruits, vegetables, healthy fats



Date: November 27, 2016 04:59 PM
Author:
Darrell Miller (support@vitanetonline.com)
Subject: Want fewer wrinkles? Eat protein at every meal, plus fruits, vegetables, healthy fats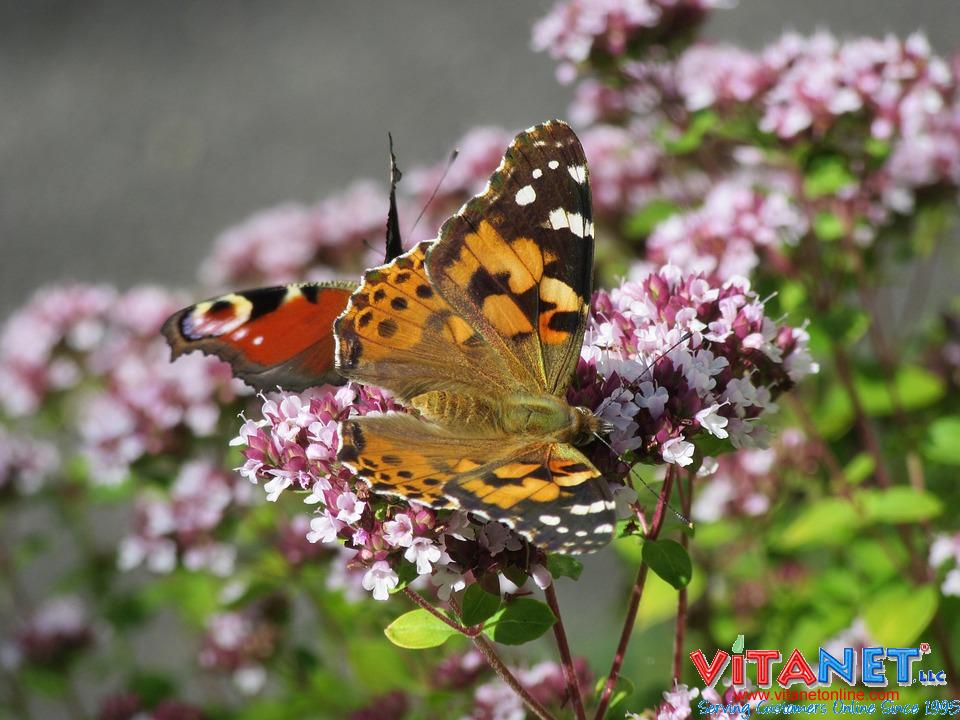 Reduce wrinkles by following healthier diet habits. Maintain a steady intake of fluids for hydration, such as milk, orange juice, water. Regularly eating a combination of fruits like oranges, Pineapples, some vegetables such as tomatoes, beets, and high protein foods like chicken, meat, and fish, will reduce the speed of wrinkles on your body. These simple tips will function much better than using anti-aging creams and lotions which are the most commonly followed rituals today.
Key Takeaways:
Your largest organ, your skin projects your age and health.
An anti inflammatory diet with fruits vegetables and healthy fats can reduce wrinkles.
Research has shown a diet high in quality protein can reduce the signs of aging.
"Eating an anti-inflammatory diet with healthy fats, including olive oil and avocado, along with lots of fresh vegetables and fruits, can help reduce inflammation."
Reference:
https://www.google.com/url?rct=j&sa=t&url=//www.bellinghamherald.com/living/seniors-aging/article114957513.html&ct=ga&cd=CAIyGmZmMDFkMTU2YWMzMmQ5OTU6Y29tOmVuOlVT&usg=AFQjCNFt7IMO71bMYrtlv6k43JowNRKKPg
(https://vitanetonline.com:443/forums/Index.cfm?CFApp=1&Message_ID=3521)
---
Expelling Parasites and Worms with Black Walnuts



Date: August 07, 2015 07:35 AM
Author:
Darrell Miller
Subject: Expelling Parasites and Worms with Black Walnuts

Parasites and worms are responsible for a number of health problems all over the world. These organisms invade our bodies and feed on nutrients for their own sustenance. Parasites can be both internal and external in nature. External parasites can generally be seen and are easier to get rid of. You will find a number of standard medical treatments for this. However, it is the internal parasites that pose the higher threat. It can be difficult to identify internal parasites and treatments require more effort. These parasites usually attack the colon and intestines. If left unchecked, they can cause a lot of damage to your body. While antibiotics are effective, they can have a few side effects. So people have been looking for more natural alternatives. Black walnut has shown a number of properties that are beneficial in fighting parasites.
How does Black Walnut help in killing parasites and worms?
Black walnut has been universally acknowledged to be a strong vermifuge, that is a parasite-killing herb. It has strong concentrations of Natural iodine, juglone and astringent tannins. All these ingredients are well known for their parasite killing properties. One of the best methods of ingesting black walnut is by preparing a medicine that utilizes other similar organic foods like garlic, Pineapples, papaya seeds and pumpkin seeds. This helps clean the intestines and remove parasites and worms.
What are the effective black walnut recipes?
One of the most popular recipes involves using black walnuts, cloves and wormwood. There are many products that utilize this combination and have been seen to give impressive results. Of course it also depends on the potency of the ingredients used. For example, green black walnuts are generally known to be more effective than other lighter colored ones. So it could be a good idea to look for these specific walnuts in the ingredients label. They are likely to be stronger and can get faster results. You will also see a number of freeze dried capsules available in the market that have a higher strength compared to normal medicines. Wormwood is herb that has been used in stomach treatment for centuries. It contains a number of enzymes that are good for cleaning the intestine. Hence, it can be found in conjunction with black walnut in medicines that fight parasites. With cloves too you should be careful, as they tend to lose their potency very fast. So make sure that your medicine uses only fresh and completely organic cloves. You can either go in for manufactured pills that use these ingredients or can create your own recipes. Just make sure that you are using only the most effective constituents.
Apart from these herbs, you will also find a number of other natural solutions for getting rid of parasites and worms. These include papayas, Pineapples and pumpkin seeds. Papayas can be highly effective as they contain a strong enzyme known as papain.
What other steps can I take?
If you are going through a parasite expelling phase, it will be good to regulate your diet in a proper manner. Avoid coffee, sugar, alcohol and other such items. Take care of your stomach and eat only fresh and light food. With a good diet, and the right herbs, you will soon be having a completely parasite-free body.
(https://vitanetonline.com:443/forums/Index.cfm?CFApp=1&Message_ID=3190)
---
Health benefits of Bromelain and its mechanism of fighting inflammation



Date: April 20, 2013 09:54 AM
Author:
Darrell Miller (dm@vitanetonline.com)
Subject: Health benefits of Bromelain and its mechanism of fighting inflammation

Bromelain is a blend of enzymes found in the juice and the stems of Pineapples and is often used as a health supplement to assist in various disorders and enhance overall health. Here are the health benefits of Bromelain.

Improved Heart health

Bromelain functions as a blood thinner by breaking down the fibrins thus helps prevent blood clotting. It allows blood to move more freely throughout the circulatory system. Thinner blood is linked with lower possibilities of stroke, cardiac arrest and other heart problems.

Improved Breathing conditions
Bromelain is linked to improved breathing conditions that occur as a result of thicker mucus like asthma. It has similar effects on mucus as it has on blood thus making mucus thinner and thus does not clog the bronchial tubes.

Improved Immunity

It serves as an immunity booster and helps certain immunity boosting receptors within the body. As a result it fortifies the immune response by improving the response of body's front-line immune defense called the T-cells.
Improved digestion

If the pancreas is not very active, it may produce insufficient quantities of enzymes, making the food we eat just getting digested partially. Consuming a bromelain supplement might help to cure any resulting digestive complaints like stomach upset, heartburn, diarrhea or indigestion. It is especially effective when used in in conjunction with other enzymes such as amylase and lipase because of its protease functions.

Wound healing

An external application of bromelain might help getting rid of undesirable skin tissues in the third-degree burns. Bromelain could also reduce inflammation due to insect bites and their stings.

Alleviates Sinusitis

Bromelain helps decreasing congestion and the cough that comes with sinusitis. Its anti-microbial attributes may wipe out viruses and bacteria associated with sinus infections.

Relieves varicose veins and Hemorrhoids

Bromelain is used as a complementary medicine in treating chronic venous insufficiency, hemorrhoids and varicose veins.

Enhanced Acid-alkaline balance

Bromelain can help in balancing the acidity and also the alkalinity in the small intestine. The anti-bacterial effects of bromelain helps relieving bacteria-related diarrhea connected with E. coli attacks and inflammatory bowel disease.

Bromelain and Inflammation

While inflammation aids mending the entire body during an injury, excessive swelling can result in health complications and speed up aging. Bromelain is beneficial in treating inflammation. The mechanism of how bromelain fights inflammation involves the inhibition of many bio-chemical responses and reactions that induce inflammation. Treatment with bromelain manages and regulates the activity of various bio-chemical messengers referred to as cytokines in our body. These cytokines are the chemical substances that trigger inflammation. By inhibiting the activity of cytokines, bromelain reduces the impulses that induce an inflammatory reaction.

Bromelain also decreases the deposition of kinins, a by-product of inflammation and also prostaglandins, the hormone-like compounds found through the entire body Thus Bromelain assists fighting the majority of inflammation occurring after having a sports injury or after surgery, or from minor sprains and tendonitis. Certain kinds of arthritis which involve inflammation also benefits from bromelain, particularly in combination with some other typical anti-inflammatory medications.

Do you take bromelain daily? If not, why not?

(https://vitanetonline.com:443/forums/Index.cfm?CFApp=1&Message_ID=2836)
---
Can Quercetin And Bromelain Be Used As An Antihistamine?



Date: December 22, 2011 07:59 AM
Author:
Darrell Miller (dm@vitanetonline.com)
Subject: Can Quercetin And Bromelain Be Used As An Antihistamine?

Bromelain and Quercetin
One of the most discomforting things that anyone can experience is allergic reactions. In more severe cases it is a big concern health wise and can easily be a cause of death but in less severe cases it can be a cause of so much annoyance. Severe cases can shut your throat in a matter of minutes and keep you from breathing and the more annoying once are the ones sometimes that are caused by dust or cat hairs as a couple of examples and it will cause you to sneeze all day long or trigger a running nose or something of that sort.
Antihistamine
Simply put, it is a type of drug that is used to fight allergic reactions and it covers the minor to the more life threatening conditions. Each type of reaction also has a matching type of antihistamine however the bottom line is that it does one thing and that is to do what its name suggests, to counteract the chemical in our body known as histamine. This is the chemical which is released by our immune system when an allergen which is defined as a harmless external chemical, is exposed to the body. In a way an allergic reaction is our immune systems way of protecting us the problem is, in this case it is a false response. Histamine is a very powerful stimulant and has the ability to cause so much irritation within the body. The symptoms depends on the severity of the reaction, it ranges from itching, watery eyes, skin rashes, runny nose and the most life threatening one is closure of airways.
Quercetin
It is a pigment from plants which are found mainly in onions, berries, apples and grapes. It is considered a flavonoid. Quercetin has been used in many countries for many years to improve blood vessel health naturally and has been part of natural medicine for years now. It also has been shown in some studies to have good potency as an antioxidant and has been shown to have the ability to reduce the risk of oxidative DNA damage which is a precursor to cancer.
Bromelain
This refers to the plant extract which is obtained from Pineapples to put it in simple terms. This substance is known to be protease enzymes as they initiate the digestion of protein which is its main function. It also has been shown on various studies that it has antiviral capabilities. However its best known medical use is for treatment of arthritis and other inflammation based illness.
Both as antihistamines
Quercetin, aside from the health benefits mentioned above has been shown to be able to fight against allergic reactions and bromelain helps with its absorption so if put together it could be a potent one two punch against the common cold or flu but for severe cases against severe allergic reactions further research needs to be done to cement the idea that these substance can take the place of antihistamines.
(https://vitanetonline.com:443/forums/Index.cfm?CFApp=1&Message_ID=2549)
---
Bromelain Sinus Ease - Nature's Life



Date: June 16, 2005 10:57 AM
Author:
Darrell Miller (dm@vitanetonline.com)
Subject: Bromelain Sinus Ease - Nature's Life

Bromelain Sinus Ease™
Nature's Life Sinus Products:
Sinus cavities are lined with delicate mucous membranes, which act as filters for your respiratory system. Normal sinuse tissues are pink and healthy. For many people, when their sinuses come in contact with allergens, pollutants or harmful micro-organisms, histamines are released as a protective measure by the immune system. Sinuses naturally respond by becoming irritated, red, and inflamed with these healing histamines. This process, called the natural inflammatory response, helps to neutralize and remove the irritants in sinuses cavities. Sometimes, however, the immune system continues to flood the sinuses even after the irritants are removed. Bromelain Sinus Ease™ contains three ingredients that have been shown to enhance the body's ability to reduce this natural inflammatory response and help clear up sinuses.*
Bromelain
Bromelain is a group of protein-digesting enzymes extracted from Pineapples (Ananassa sativa). Bromelain breaks down fibrin—a key component of the body's natural inflammatory response to allergens and other foreign stimuli.* Bromelain also appears to inhibit the natural formation of prostaglandins (hormone-like substances) that trigger the natural inflammatory response.*1 It makes mucus less thick,2 allowing the mucus to drain more easily.*
Human trials have shown that by breaking down and helping to remove fibrin, bromelain reduces the discomfort of irritated tissues.*3 Double-blinded trials in patients with irritated sinuses show that the natural inflammatory response is reduced more effectively by concentrated bromelain than by placebo.*4 ,5 ,6 ,7 In all cases, a majority of people responded well to bromelain supplements.*
Bromelain has also helped reduce the dura­tion of the natural inflammatory response after nasal procedures by over 70% in a controlled trial.*8
The recommended daily amount of Nature's Life Sinus Ease™ utilizes 1,200 mg a very high potency bromelain enzyme which has an activity of 2,880 GDU (Gelatin Digestive Units), or 4,320 MCU (Milk Clotting Units) per serving.
Vitamin C
Vitamin C also helps reduce histamine release.*9 Some studies have reported that vitamin C is useful in reducing the natural inflammatory response in nasal passages.*10, 11, 12 The effectiveness of vitamin C in reducing histamine release is still debated, however, because a controlled trial was unable to show consistent effects.*13 Doses up to 2 grams per day have been used by researchers. It may be diffi­cult to show these effects in research trials because vitamin C appears to help only some people without affecting others.*14 Studies, however, clearly show that vitamin C supplementation can lower elevated blood levels of histamines.*15, 16 Nature's Life adds naturally-buffered vitamin C to Sinus Ease due to its safety, immune-supporting effects and potential effica­cy to reduce histamine release.*
Quercetin is a bioflavonoid found in many natural foods including citrus fruits, onions, apples, tea and lettuce. As with bromelain, quercetin helps reduce the natural inflammatory response by inhibiting the natural formation of the pro-inflammatory agents, prostaglandins and leukotrienes (white blood cells).*17,18 Quercetin also helps lessen the natural inflammatory response for children with sensitivities to inhalants.*19 Additionally, quercetin may help reduce the effects of harmful micro-organisms *20 Bioflavonoids at doses of 1,200 mg per day have reduced the natural inflammatory response in human studies in combination with 1,200 mg vitamin C,21 an outcome con­firmed in double-blinded research using 600 mg/day of bioflavonoids and 450 mg/day of vitamin C.*22
Substances which inhibit the natural inflammatory response rarely target just one part of the body.* While quercetin has yet to be tested in reducing the natural inflammatory response in sinuses specifically, doctors of natural medicine frequently use it for that purpose because of its proven ability to lessen the natural inflammatory response elsewhere in the body.*
Nature's Life Sinus Ease™
Nature's Life has combined these powerful phytonutrients to make Sinus Ease™. High potency Bromelain, Quercetin and vitamin C work to inhibit the natural pro-inflammatory response and encourage adequate sinus drainage.* No safety concerns have been identified with any of these ingredients.23, 24 It is recommended to take the three capsules per day between meals. Since bromelain is a proteolytic enzyme, if taken with a meal it will act on the protein in the food rather than the natural pro-inflammatory fibrin, so remember to take it between meals.* Enjoy the winter season and find relief from allergens throughout the year! Nature's Life Sinus Ease™ can help.
References:
Taussig SJ. The mechanism of the physiological action of bromelain. Med Hypoth 1980;6:99-104.

Martin GJ. Bromelain pineapple proteases with anti-edema activity. Exper Med Surg 1962;20:228-48.

Blonstein JL. Control of swelling in boxing injuries. Prac­titioner 1969;203:206.

Seltzer AP. Adjunctive use of bromelains in sinusitis: a controlled study. EENT Monthly 1967;46:1281-8.

Taub SJ. The use of Ananase in sinusitis—a study of 60 patients. EENT Monthly 1966;45:96-8.

Ryan RE. A double-blind clinical evaluation of bromelains in the treatment of acute sinusitis. Headache 1967;7:13-7.

Taub SJ. The use of bromelains in sinusitis: a double-blind clinical evaluation. EENT Monthly 1967;46:361-5.

Seltzer AP. Minimizing post-operative edema and ecchymoses by the use of an oral enzyme preparation (bromelain). EENT Monthly 1962;41:813-7.

Johnson CS, Martin LJ, Cai X. Antihistamine effect of sup­plemental ascorbic acid and neutrophil chemotaxis. J Am Coll Nutr 1992;11:172-6.

Zuskin E, Lewis AJ, Bouhuys A. Inhibition of histamine-induced airways constriction by ascorbic acid. J Allergy Clin Immunol 1973;51:218.

Ruskin SL. High dose vitamin C in allergy. Am J Dig Dis 1945;12:281.

Holmes HN. Hay fever and vitamin C. Science 1942;96;497.

Fortner BR, Danziger RE, Rabinowitz PS, Nelson HS. The effect of ascorbic acid on cutaneous and nasal response to histamine and allergen. J Allergy Clin Immunol 1982;69:484-8.

Bai TR, Martin JG. Effects of indomethacin and ascorbic acid on histamine induced bronchoconstriction in normal subjects. NZ Med J 1986;99:163 [abstr].

Holmes H, Alexander W. Hay Fever and Vitamin C. Science 1942;96:497-99.

Johnston CS, Martin LJ, Xi C. Antihistamine Effect of Supplemental Ascorbic Acid and Neutrophil Chemotaxis. J Am Coll Nutr 1992;11:172-6.

Middleton E, Drzewieki G. Naturally occurring flavonoids and human basophil histamine release. Arch Allergy Applied Immunol 1985;77:155-7.

Welton AF, Tobias LD, Fiedler-Nagy C, et al. Effect of flavonoids on arachidonic acid metabolism. Prog Clin BiolRes 1986;213:231-42

Balabokin II, Gordeeva GF, Fuseva ED, et al. Use of vitamins in allergic illnesses in children. Vopr Med Khim (Russia) 1992;38:36-40.

Ohnishi E, Bannai H. Quercetin potentiates TNF-induced antiviral activity. Antiviral Res 1993;22:327-31.

Miller MJ. Injuries to athletes. Med Times 1960;88:313-6.

Cragin RB. The use of bioflavonoids in the prevention and treatment of athletic injuries. Med Times 1962;529-32.

Taussig SJ, Yokoyama MM, Chinen N, et al. Bromelain: A proteolytic enzyme and its clinical application. Hiroshima J Med Sci 1975;24:185-193.

Hertog MGL, Feskens EJM, Holman PCH, et al. Dietary flavonoids and cancer risk in the Zutphen elderly study. Nutr Cancer 1994;22:175-84.


--
Vitanet &reg


(https://vitanetonline.com:443/forums/Index.cfm?CFApp=1&Message_ID=367)
---
Inflama Rest - Natural COX-2 Inhibitor for Joint Comfort



Date: June 02, 2005 12:37 PM
Author:
Darrell Miller (dm@vitanetonline.com)
Subject: Inflama Rest - Natural COX-2 Inhibitor for Joint Comfort

It happens. You reach for something and feel a sudden discomfort. Your joints and muscles may feel tender from overuse. Inside, your cellular systems are out of alignment, resulting in lessened mobility. Source Naturals understands how difficult joint discomfort can be to live with. We are deeply committed to developing well-researched formulas that address the root cause of joint distress. Our Bio-Aligned Formulas™ bring alignment to multiple interdependent body systems. Only this type of indepth formulation can provide the long-term relief you are looking for. Regain your comfort with Source Naturals INFLAMA-REST. Unlike many products that contain just a few ingredients to offer temporary relief, INFLAMA-REST is a Bio-Aligned Formula™, scientifically designed to address aches. INFLAMA-REST goes deep to the underlying cause of joint discomfort. These systems include: inhibition of pathways involved in joint discomfort, joint and muscle function, DNA protection and antioxidant defense.
Addressing Joint Comfort on a Deep Cellular Level
Discomfort can come from many places. From your head to your toes there are many tissues that can become uncomfortable from everyday use. Joint discomfort starts when stress, such as tissue damage, causes an imbalance of the biochemical pathways on a deep cellular level. The body has its own "innate intelligence" encompassing more than just the thoughts in the brain. It consists of ongoing and complex chemical reactions regulated by a wide variety of enzymes and chemical messengers. These reactions can sometimes get out of balance – but you can control and inhibit key body chemicals that would otherwise lead to cellular irritation. For example, certain types of prostaglandins that regulate normal physiological functions such as blood flow, are maintained at low levels in all our cells under everyday conditions. In response to stress, a message is sent to the outer membranes of certain cells to convert their fatty acids into arachidonic acid, the raw material for prostaglandins. This stress also directs cells to produce Cyclooxygenase enzyme- 2 or COX-2. This enzyme converts arachidonic acid into Prostaglandin E2, a particular type of prostaglandin specifically responsible for irritation on a cellular level. The result: joint discomfort. But that doesn't have to happen. By supporting inhibition of the culprit COX-2, you can decrease Prostaglandin E2 production to bring your joint tissues back into a healthy and comfortable balance.
INFLAMA-REST includes herbs that support inhibition of COX-2 in a variety of pathways. Ginger, turmeric and green tea all support direct COX-2 inhibition. But there are other places in our biochemical communication system where COX-2 production can be inhibited. Two additional factors that lead to COX-2 production are nitric oxide and the enzyme that produces it, nitric oxide synthase (iNOS). Nitric oxide is a free radical associated with cell growth and regeneration, blood vessel elasticity and COX-2 enzyme production. Resveratrol, rosemary and turmeric support iNOS inhibition, thus inhibiting your body's over-production of nitric oxide and the COX-2 enzyme. A related irritation factor is also one of the latest scientific discoveries in cellular health - Nuclear Factor kappa-B (NF-kappa-B). NF-kappa-B works at the DNA level – at the blueprints of cells. When activated, this factor controls the genes that regulate cell growth, differentiation and regeneration. And blocking this factor is also associated with inhibition of both COX-2 and iNOS enzymes. Stinging nettle, milk thistle and Chinese Skullcap all block unhealthy NF-kappa-B activation in your body and thereby help support COX-2 inhibition.
Cytokine Inhibition
Compounds called cytokines, or interleukins, can also stimulate biochemical pathways leading to joint discomfort. Cytokines are chemical messengers produced by the immune system to regulate defensive activity when they are stimulated. For example, cytokines are released by macrophages in response to stimuli such as tissue damage. This results in rapid escalation and amplification of cell number and response. Constant stress can shift this system out of balance, resulting in tissue discomfort. Bringing these compounds back into balance can preserve your short-term comfort and longterm health. INFLAMA-REST contains curcumin from the spice turmeric. Curcumin assists the body's inhibition of cytokine activity to support reduced cellular irritation. And Bioperine®, which is derived from black peppercorns, is added to assist curcumin assimilation.
Stress Response: Joints and Muscle Support
Inhibition of chemical messengers involved in joint discomfort is just part of a Bio-Aligned strategy for relieving discomfort. Research has shown that emotional stress, particularly long-term, can directly affect the body and set in motion mechanisms that cause physical discomfort. Ashwaganda and Chinese Skullcap (S. baicalensis) are herbs that help modulate the body's response to stress and may help ease aches and discomfort. Boswellia, ginger, quercetin, milk thistle, feverfew, Oregon grape root and bromelain (an enzyme found in Pineapples) provide additional soothing relief to your cells and tissues. Essential nutrients are also vital to maintaining your joint comfort. The tocotrienol forms of vitamin E, along with selenium, protect cell membranes from lipid-based free radicals. Magnesium aids energy metabolism in muscles and can reduce tenderness as well as muscle spasms. Zinc is essential for normal cellular repair mechanisms such as wound healing and is important for the growth and maintenance of connective tissue. And manganese works to protect cells from oxidation and to build healthy connective tissue as well, an essential component of healthy joints and muscles.
Protecting Your DNA
To reduce cellular irritation, you need to protect the DNA in your cells. DNA is the blueprint for all of the molecules in the body. If your DNA is altered or damaged, then needed molecules may not be produced, leading to short-term and eventually long-term damage. Curcumin, from turmeric, has been shown in in-vitro studies to protect DNA against strand breakage. Quercetin has also been shown to directly protect DNA against strand breakage and base oxidation from free radicals and damaging chemicals, according to recent in-vitro research.
Providing Powerful Antioxidant Cellular Protection
Antioxidants are selfless bodyguards of your cells. They donate their own electrons to stabilize free radicals in your body. Thus, antioxidants absorb the damage that would have been done to your tissues. Some regulatory chemicals, such as Nitric oxide, are powerful free radicals and oxidants. Oxidants also activate NF-kappa-B. Tissues, lipids, proteins and DNA are extremely sensitive to oxidation. Quercetin, milk thistle, turmeric, ginger, rosemary, vitamin E and resveratrol are all antioxidants that help modulate the activity of these compounds as well as protect cells and tissues from damage. Plus, Superoxide Dismutase (SOD), one of the most important enzyme antioxidants found in your body, has been added in a new cutting-edge form. The vegetarian SOD used in INFLAMA-REST is attached to Gliadin, a wheat protein, that has demonstrated significantly better absorption than SOD alone.
Six Lifestyle Strategies for Fewer Aches

1. Try Yoga or Tai Chi. Low-impact exercise based on slow fluid movements can improve mobility and flexibility as well as greatly reduce stress.
2. Get in the pool. Exercising while in the pool reduces strain on the joints in addition to strengthening muscles.
3. Maintain a healthy weight. Excess weight adds pressure to joints and connective tissues.
4. Eat omega-3s. Omega-3 fatty acids found in salmon, flax seeds, or in supplement form support healthy joints and tissues.
5. Stay hydrated. Water is the basis of lubrication in connective tissues such as joints and skin and also supports detoxification.
6. Supplement with glucosamine, chondroitin, MSM and hyaluronic acid. These supplements can help maintain healthy connective tissues. Source Naturals is pleased to partner with your local health food store to provide INFLAMA-REST as a comprehensive Bio- Aligned Formula for relieving joint discomfort by protecting, nourishing and soothing irritated cells. Make INFLAMA-REST part of your health plan to live without joint discomfort.
INFLAMA-REST is a Bio-Aligned Formula™ Multi-System Support for Joint Comfort

Inhibition of COX-2: Turmeric, Ginger, Chinese Skullcap, Green Tea, Resveratrol, Boswellia, Silymarin, White Willow Inhibition of Cytokine Turmeric, Stinging Nettle, Feverfew Inhibition of Rosemary, Green Tea, Resveratrol, Turmeric, Quercetin, Chinese Skullcap NF-kappa-B Activation Silymarin, Chinese Skullcap, Stinging Nettle, Rosemary, Resveratrol Stress Response: Ashwaganda, Magnesium, Chinese Skullcap, Oregon Grape, Feverfew, White Willow DNA Protection Turmeric, Quercetin, Rosemary Antioxidant Defense Silymarin, SOD Gliadin, Turmeric, Rosemary, Tocotrienols, Resveratrol, Ginger, Selenium, Manganese, Zinc Prostaglandin & Leukotrine Synthesis Joint & Muscle Support Inhibition of Nitric Oxide Synthesis Production



--
VitaNet &reg
VitaNet &reg Staff



(https://vitanetonline.com:443/forums/Index.cfm?CFApp=1&Message_ID=158)
---
Heart Science - A Five-Tiered Approach to Heart Health ...



Date: June 02, 2005 12:07 PM
Author:
Darrell Miller (dm@vitanetonline.com)
Subject: Heart Science - A Five-Tiered Approach to Heart Health ...

Your heart is crucial to every function of your body. It is the sole organ which pumps oxygen-rich blood through the entire circulatory system, feeding your cells and making life possible. Only recently are Americans realizing the importance of a proper low-fat diet, regular exercise, giving up cigarette smoking, and cutting down alcohol consumption to maintaining a healthy heart. Unfortunately, there has been a huge gap in the number of nutritional supplements which provide nutrients and herbs to support normal heart function. That's where Source Naturals HEART SCIENCE comes in. Two years in the making, and backed by numerous scientific studies, the nutrients in HEART SCIENCE are some of the most soundly researched of all. Combining high potencies of these super-nutrients, HEART SCIENCE is the most comprehensive, cutting edge nutritional approach to proper heart care available.
Source Naturals HEART SCIENCE— The Five Tiered Approach to Heart Health
Your heart never rests. Even while you sleep, your heart must keep working, relying on the constant generation of energy by the body for its very survival. If this vital organ stops beating for even a short amount of time, all bodily functions cease and life ends. Source Naturals HEART SCIENCE helps support heart function on the chemical, cellular, structural, and energetic levels. This broad spectrum formula includes ingredients specifically geared for
1) generating energy,
2) decreasing harmful homocysteine levels,
3) fighting oxidized cholesterol,
4) maintaining the heart's electrical rhythm, and
5) protecting artery and capillary linings.
Energy Generators for An Energetic Organ
Every day, the human heart beats about 104,000 times, pumping over 8,000 liters of blood through the body! Because it requires so much energy to perform efficiently, the experts at Source Naturals included specialty nutrients in HEART SCIENCE such as Coenzyme Q10 and L-Carnitine — integral factors in the body's energy production cycles — to enhance the body's energy supply.
There are three main interconnected energy generating cycles in our cells — the Glycolytic (sugar-burning) cycle, the Krebs' (citric acid) cycle, and the Electron Transport Chain. Together they supply about 90 to 95% of our body's entire energy supply, using fats, sugars, and amino acids as fuel. Coenzyme Q10 is one of the non-vitamin nutrients needed to maximally convert food into ATP (the energy producing molecule). It is the vital connecting link for three of the four main enzyme complexes in the Electron Transport Chain, the next step in energy generation after the Krebs' cycle. Using the raw materials generated by the Krebs' cycle, the Electron Transport Chain produces most of the body's total energy! The heart is one of the bodily organs which contains the highest levels of CoQ10, precisely because it needs so much energy to function efficiently.
CoQ10 is one of the most promising nutrients for the heart under investigation today. It has been postulated that as a result of its participation in energy production, CoQ10 improves heart muscle metabolism and the electrical functioning of the heart by enhancing its pumping capacity.8 Many factors such as a high fat diet, lack of exercise, and cigarette smoking can lead to suboptimal functioning of the heart, and therefore failure of the heart to maintain adequate circulation of blood. Interestingly, people whose lifestyles reflect the above factors also tend to have depleted levels of CoQ10 in the heart muscle.10
Researchers suggest taking between 10-100 mg per day of CoQ10;18,29 HEART SCIENCE provides an impressive 60 mg of CoQ10 per 6 tablets. Similar to CoQ10, L-Carnitine is important for energy production in heart cells. It is a natural amino acid-like substance which plays a key role in transporting fatty acids, the heart's main source of energy, to the mitochondria, the "power plants" of each cell, where they are utilized for the production of ATP. Heart and skeletal muscles are particularly vulnerable to L-Carnitine deficiency. Studies have shown that supplementation with LCarnitine improves exercise tolerance in individuals with suboptimal heart and circulatory function, and seems to lower blood lipid status and increase HDL (good) cholesterol.16, 22 Each daily dose of HEART SCIENCE contains 500 mg of this extremely important compound.
Like CoQ10 and L-Carnitine, B Vitamins help improve the ability of the heart muscle to function optimally. Each B Vitamin, after being converted to its active coenzyme form, acts as a catalytic "spark plug" for the body's production of energy. Vitamin B-1, for example, is converted to Cocarboxylase, which serves as a critical link between the Glycolytic and Krebs' Cycles, and also participates in the conversion of amino acids into energy. A deficiency of B coenzymes within contracting muscle cells can lead to a weakened pumping of the heart.21
HEART SCIENCE is formulated with high quantities of the most absorbable forms of B Vitamins providing maximum nutrition for the high energy demands of heart cells.
Homocysteine Regulators
B Vitamins also play a crucial role in the conversion of homocysteine, a group of potentially harmful amino acids produced by the body, to methionine, another more beneficial amino acid. While it is normal for the body to produce some homocysteine, even a small elevation in homocysteine levels can have negative implications. It is well documented that individuals who are genetically predisposed to having elevated homocysteine levels (homocysteinemics) tend to have excessive plaque accumulation in the arteries and premature damage to endothelial cells (cells lining the blood vessels and heart).26 Researchers have found that even those without this genetic abnormality, whose homocysteine levels are much lower than those of homocysteinemics, still have an increased risk for premature endothelial damage and the development of plaque in the arteries.24, 26 One study conducted among normal men and women found that those with the highest levels of homocysteine were twice as likely to have clogged arteries as were those with the lowest levels.24 Furthermore, it was found that the lower the research subjects' blood levels of folate and B-6, the higher their homocysteine levels.24 Another study found that Folic Acid administered to normal men and women who were not even deficient in folate caused a significant reduction in plasma concentrations of homocysteine!3 In order to regulate homocysteine levels, it is critical to provide the body with sufficient amounts of B-6, B-12, and Folate, whether through the diet or through supplementation. HEART SCIENCE includes high levels of these three nutrients, providing B-6 in the regular and coenzyme form for maximum utilization.
The Dangers of Oxidized LDL Cholesterol
While many people have heard that high cholesterol levels may negatively affect normal heart function, few people understand exactly what cholesterol is, or how it can become harmful. Cholesterol is a white, waxy substance produced in the liver by all animals, and used for a variety of necessary activities in the body. Your liver also manufactures two main kinds of carrier molecules which transport cholesterol throughout the system: Low Density Lipoprotein (LDL) and High Density Lipoprotein (HDL). Cholesterol is either carried out by LDL from the liver to all tissues in the body where it is deposited, or carried back by HDLs which remove cholesterol deposits from the arteries and carry them to the liver for disposal. Because of this, LDL cholesterol is considered damaging, while HDL is considered protective. Problems occur when there is too much LDL cholesterol in the body and not enough HDL.
When the body becomes overloaded with fat, an over-abundance of LDL particles are manufactured to process it, and they in turn become elevated in the body to a degree that the liver cannot handle. Rich in fatty acids and cholesterol, these particles are highly susceptible to free radical attack (oxidation). Once oxidized, LDL particles are no longer recognized by the body, which attacks them with immune cells. Immune cells which are bloated by oxidized lipids (called foam cells) are a key factor in the development of "fatty streaks" — the first sign of excess arterial fat accumulation. The bloated immune cells accumulate in artery lesions and create plaque in blood vessels, leading to obstruction and constriction of the vessels. Plus, these lodged foam cells continue to secrete free radicals into the bloodstream, making the problem worse.
The development of lesions in the arteries is not an uncommon problem. Arterial (and all blood vessel) walls are composed of a chemical matrix which holds the endothelial cells in place. That endothelial layer is the first and most important line of defense in preventing large molecules, such as cholesterol and fat, from entering the vessel wall. This matrix is composed of proteins, collagen, elastin, and glycosaminoglycans (amino sugars). Arterial lesions can be caused by suboptimal collagen and elastin synthesis due to three factors: 1. Vitamin C deficiency (since Vitamin C is a key building block for collagen and elastin); 2. excessive consumption of rancid fats, or heavy usage of alcohol or cigarettes; and 3. free radical damage. Once these lesions are created, the body attempts to repair them by depositing LDL cholesterol — similar to the way one would patch a tire. If that cholesterol is not oxidized, i.e. chemically changed to a harmful, unstable molecule, then this process does not create a problem. But when arterial lesions are "patched" with foam cells, arterial walls suffer page 3 page 4 even more damage, because those foam cells release free radicals which can further damage cell membranes.
Unfortunately, most people have a lot of oxidized cholesterol floating through the bloodstream. The typical American diet, with its low antioxidant intake and overconsumption of fried and overcooked foods, contributes to the overall levels of harmful oxidized cholesterol. In fact, the average American intake of antioxidants is low even by USRDA standards, making Americans particularly prone to having high levels of oxidized cholesterol.
Cholesterol Fighters
Fortunately, there are concrete steps you can take to prevent the oxidation of cholesterol, and its subsequent ill effects on health. In addition to cutting out high-cholesterol and fatty foods, supplementation can protect existing cholesterol and all tissue cells — from oxidation. Antioxidants, substances which scavenge and neutralize free radicals, protect the cardiovascular system by halting the oxidation of cholesterol, and helping to prevent plaque accumulation in the arteries and the continual secretion of free radicals by foam cells. Supplementing the diet with high amounts of Vitamin C, a key antioxidant, also encourages a more healthy "patching" of existing lesions by using collagen (made from Vitamin C) instead of cholesterol. HEART SCIENCE contains generous amounts of the following antioxidants for their protective benefits:
• Beta Carotene, a plant pigment, is the naturally occurring precursor to Vitamin A. When the body takes in high enough amounts of Beta Carotene, this lipid-soluble free radical scavenger concentrates in circulating lipoproteins and atherosclerotic plaques, where it performs its antioxidant functions. Beta Carotene is particularly unique and powerful as an antioxidant because it is capable of trapping a very toxic form of di-oxygen, called singlet oxygen, which can result in severe tissue damage. Beta Carotene is one of the most efficient quenchers of singlet oxygen thus far discovered. Six tablets of HEART SCIENCE provide an unprecedented 45,000 IU of Beta Carotene!
• Vitamin C is found in plasma, the watery component of blood, where it functions as a potent antioxidant. In addition to strengthening artery linings through collagen manufacture, Vitamin C is involved in the regeneration of Vitamin E within LDL particles. Vitamin C also plays an important role in the conversion of cholesterol into bile acids by the liver, a crucial step in reducing blood cholesterol levels. Once converted into bile acids, and then into bile salts, cholesterol can be excreted from the body, preventing build-up. Supplementation with Vitamin C may lower levels of LDL cholesterol and increase those of HDL cholesterol.25 It may also have a part in actually removing cholesterol deposits from artery walls — good news for people who are already experiencing plaque buildup.25 Each daily dose of HEART SCIENCE provides 1,500 mg of Vitamin C in its bioactive mineral ascorbate form.
• Vitamin E, together with Beta Carotene, protects lipids from free radical attack. It is the major antioxidant vitamin that is carried in the lipid fraction of the LDL particle, where it protects the LDL particle from damaging oxidation. Within an LDL particle, one molecule of Vitamin E has the ability to protect about 200 molecules of polyunsaturated fatty acids from free radical damage! Vitamin E also aids in protecting the heart by interfering with the abnormal clumping of blood cell fragments, called platelets, within blood vessels.4 It has been shown to inhibit the formation of thromboxanes and increase the production of prostacyclins, which together decrease abnormal platelet aggregation.11 A high potency of Vitamin E — 400 IU's — is included in six tablets of HEART SCIENCE in the natural d-alpha succinate form, recognized by scientific researchers to be the most absorbable form!
• Selenium is an important mineral which has only recently gained attention. When incorporated into the enzyme Glutathione Peroxidase, it has highly powerful free radical-scavenging abilities, and has been shown to work synergistically with Vitamins A, C, and E. An essential mineral, Selenium used to be derived from eating foods grown in Selenium-rich soil. However, modern agricultural practices have depleted soil of its natural Selenium content, leaving many Americans deficient in this vital nutrient. Several epidemiological studies show that the incidence of advanced fatty deposits in blood vessels is much greater in individuals living in geographic areas of the United States and other parts of the world where the Selenium content of the soil is very low.27
• Proanthodyn,™ an extract of grape seeds, is being called the most powerful antioxidant yet discovered. This highly potent, water-soluble bioflavonoid contains between 93-95% proanthocyanidins, the highest concentration of any nutrient available today. The protective actions of proanthocyanidins may help to prevent the development of plaque in artery walls by inhibiting the free radicals which are produced during the oxidation of cholesterol. The optimal daily amount (100 mg) of Proanthodyn is included in six tablets of HEART SCIENCE. In addition to the protective actions of antioxidants, several other nutrients can contribute to healthier cholesterol ratios.
• Chromium is a trace mineral which functions to aid the entrance of glucose into cells. Six tablets of HEART SCIENCE provide 300 mcg of Chromium in the form of Chromate® Chromium Polynicotinate and Chromium Picolinate — the most bioactive forms of Chromium. Not many people are familiar with the vital role Copper plays in the body. This trace mineral is found in all tissues of the body, and is particularly concentrated in the heart. Copper is part of several enzymes, and, in this capacity, is necessary for the development and maintenance of the cardiovascular system, including the heart, arteries, and other blood vessels. Because of its role in elastin production, Copper deficiency can severely damage blood vessels and heart tissue. In fact, researchers have found an inverse relationship between Copper status and increased risk for heart damage.10
• L-Proline and L-Lysine are two natural amino acids which show exciting promise in helping to prevent fatty deposits in blood vessels. Researchers have recently identified a particle associated with LDL called apoprotein (a) which is believed to be a main culprit in plaque development. 17 Scientific investigation has revealed that the lipoprotein (a) particle has an adhesive quality that makes the lipoprotein fat globule stick inside blood vessels. The sticky fat globules accumulate, leading to fatty deposits in blood vessels and the subsequent clogging of the arteries. L-Proline and L-Lysine tend to form a barrierlike layer around the apoprotein (a) particle, helping to push it away from the blood vessel wall, and impeding deposit.21

The Regulating Trio

Three nutrients — Magnesium, Potassium, and Taurine — work closely together in the body to help maintain the normal electrical rhythm of the heart, promote proper fluid balance, and prevent excessive Calcium levels from building up in the heart and artery linings.
• Magnesium is one of the single most important nutrients for maintaining a healthy heart. It plays an extremely vital role in maintaining the electrical and physical integrity of the heart muscle. It has been well established that Magnesium deficiency predisposes humans to serious disruptions of normal cardiac rhythm. One theory is that because Magnesium has a relaxing effect on muscle tissue, inadequate Magnesium stores may make the coronary arteries more susceptible to muscle spasm.10 Too little Magnesium can cause a Calcium/Magnesium imbalance, which can lead to the influx of too much Calcium into heart cells, and potentiate spasms in heart tissue. Another point for consideration is that because it relaxes the blood vessels, Magnesium keeps these vessels open, allowing for maximum blood flow to the heart. Magnesium also has the unique ability to stop unnecessary blood clotting by helping to reduce platelet adhesion.31 Blood clots are naturally produced by the body as a protective device to stop excessive blood flow when the body is injured. The clotting response happens when the body senses that the normally smooth blood vessel linings are rough, indicating that there is a cut. However, sometimes the body mistakes the rough surface of plaque-covered arteries as cuts, and creates unnecessary blood clots. Or, if a high fat meal has just been eaten, tiny fat globules called chylomicrons enter the bloodstream and can cause platelets to become abnormally sticky, possibly creating clots. When these clots flow through the bloodstream and reach a part of the artery which has plaque buildup, normal blood flow is blocked, and the amount of blood which reaches the heart is severely compromised. Magnesium is also crucial for the entrance of Potassium — a key mineral for many bodily functions — into the cells. Even if the body's Potassium stores are high, without enough Magnesium, the Potassium will not be able to enter the cells and be utilized by the body. 300 mg of Magnesium (75% of the U.S.RDA) are contained in each daily dose of HEART SCIENCE. Along with Magnesium, Potassium helps to regulate normal heartbeat and blood pressure, and is necessary for the contraction and relaxation of muscle tissue. Potassium and Sodium are present in all body fluids; Potassium is found primarily within cell fluids, while Sodium is usually present in fluids surrounding cells. Together, they function to maintain the normal balance and distribution of fluids throughout the body. The body ideally should have a Potassium/Sodium balance of about 1:1; however, because the body holds onto Sodium, yet eliminates Potassium quickly, it is important that the dietary ratio of these two minerals be at least 3:1. Unfortunately, the typical American diet, with its emphasis on processed, salty (Sodiumrich) foods and lack of fresh fruits and vegetables, severely alters the body's natural Potassium/ Sodium balance. Diets in the United States are extremely high in Sodium — sometimes containing as much as 15 times the recommended daily intake! A high Sodium/low Potassium diet interferes with the normal regulation of heartbeat and blood pressure, and has been linked with elevated blood pressure.25 Taurine is an amino acid which helps normalize electrical and mechanical activity of the heart muscle by regulating Potassium flux in and out of the heart muscle cells.

Artery Lining Protectors

Your arteries form an integral part of your cardiovascular system, carrying blood away from the heart to nourish other parts of the body. In a healthy heart, blood surges through the arteries with every beat of the heart. The arteries expand with each pulse to accommodate the flow of blood. When arteries become hardened and narrowed by the build-up of plaque, they can't expand and are not able to transport blood efficiently throughout the body. This inability to open up increases blood pressure, putting a strain on the heart as well as the arteries. HEART SCIENCE includes ingredients specifically geared to protect against plaque formation within arteries and maintain the flexibility of these vital blood vessels. N-Acetyl Glucosamine (NAG) is a key amino sugar which forms the building blocks of mucopolysaccharides. Mucopolysaccharides, which are long chain sugars, are an integral component of connective tissue. They combine to form gel-like matrixes which are present throughout tissues in the body, helping to maintain the elasticity of blood vessels which must continually adapt to the changing pressures of blood flow. Each daily dose of HEART SCIENCE provides 500 mg — a substantial amount — of this vital tissue building block. There is evidence indicating that Silicon, a natural mineral, may protect against plaque formation in the arteries. Silicon is found mainly in connective tissues, where it helps bind the body's chemical matrix. Bound Silicon is found in high amounts in arterial walls. Researchers have found that there is a steady decline in the Silicon content of the aorta and other arteries as we age. This may be due to the low fiber content of the typical American diet, since fiber is a key dietary source of Silicon.23 HEART SCIENCE includes 400 mg of Horsetail herb extract, a natural source of Silicon. Hawthorn Berry is without question the herb most widely used to encourage normal heart function. The beneficial actions of Hawthorn Berry on cardiac function have been repeatedly demonstrated in experimental studies. Supplementation with Hawthorn Berry has been shown to improve both the blood supply to the heart by dilating coronary vessels, and the metabolic processes in the heart, resulting in normal, strong contractions of the heart muscle.34 Also, Hawthorn may inhibit the angiotensen converting enzyme, which is responsible for converting angiotensen I to angiotensen II, a powerful constrictor of blood vessels.34 Bromelain, a natural enzyme derived from Pineapples, has become well-known for its neuromuscular relaxing properties. Researchers have reported favorable results when using Bromelain for soothing vascular linings. Initial research also indicates that Bromelain may break down fibrin, the glue which holds platelets together to form blood clots.6

Capillary Strengtheners

Capillaries are the smallest, yet some of the most important, blood vessels. If you think of your cardiovascular system as a series of roads which transport blood and oxygen, then your arteries are akin to interstate highways, your arterioles are the main city boulevards, and your capillaries are local residential streets. Capillaries are so small, in fact, that single red blood cells actually have to fold up to fit through them. Because of their tiny size and the intricate nature of their network throughout the body, capillaries are responsible for actually nourishing each individual tissue cell! Along the length of the capillaries are small openings called slit pores through which oxygen, glucose, and nutrients leave the capillaries and enter the surrounding interstitial fluid. From there, they cross cell membranes and nourish the cells. Similarly, the waste products of cells enter the fluid and cross over into the capillaries, where they are then transported to the liver and kidneys for disposal. If the capillary slit pores are torn or have lesions, then blood proteins and Sodium will leak out and cause the interstitial fluid to take on a more gel-like nature. This makes the transfer of oxygen and nutrients to the cells more difficult, as well as the disposal of cell waste products, turning the fluid into a stagnant swamp instead of a flowing river. In addition to its powerful antioxidant actions, Proanthodyn also helps protect collagen and elastin, the main constituents of tissue in the capillaries, and throughout the body. It is absolutely essential for capillary walls — which are only one cell thick — to be strong and stable, so that they do not allow blood proteins to leak into the interstitial fluid. Once the interstitial fluid takes on a gel-like consistency, the surrounding cells literally become starved from lack of nutrition. The exciting news is that the proanthocyanidins contained in Proanthodyn are among the few substances yet discovered which can help strengthen capillary walls, ensuring the liquid nature of the interstitial fluid.2 Plus, proanthocyanidins help keep capillary and artery walls flexible, allowing for proper blood flow to the heart.

Heart Smarts

The 1990's mark a decade of increased awareness among Americans of important health issues. Much of the discussion has revolved around protecting that precious center of life we call the heart. Simple lifestyle change is one of the most effective ways to maintain and protect the functioning of the cardiovascular system. In order to take a holistic approach to heart care, make sure you include plenty of fresh fruits and vegetables (organic, if possible) in your diet, and cut down on fatty and cholesterol-forming foods. Reduce your salt and alcohol intake to a minimum. Try to get regular, sustained aerobic exercise for at least 30 minutes three times a week. Don't smoke – or if you do smoke, try to eat even more fresh fruits and antioxidant-rich vegetables to counter the amount of free radicals being produced in your body. Lastly, consider adding Source Naturals HEART SCIENCE to your health regimen. HEART SCIENCE, the most comprehensive formula of its kind, provides targeted protection to the entire cardiovascular system. By approaching the promotion of normal heart function on five different levels — through the inclusion of ingredients which supply energy, decrease harmful homocysteine levels, fight cholesterol build-up, help regulate electrical rhythm, and protect artery and capillary linings — HEART SCIENCE is the perfect addition to a holistic approach to heart care.

Source Naturals HEART SCIENCE™


The Five Tiered Approach to Heart Health
Six tablets contain:
Vitamins and Minerals %USRDA
Pro-Vit A (Beta Carotene) 45,000 IU 900%
Vit B1 (Thiamine) 50 mg 3333%
Vit B3 (Inositol Hexanicotinate) 500 mg 2500%
Vit B6 (Pyridoxine HCl) 25 mg 1250%
Coenzyme B6 (Pyridoxal-5-Phosphate)
25 mg yielding: 16.9 mg of Vit B6 845% (Total Vitamin B6 Activity) (41.9 mg) (2095%)
Vit B12 (Cyanocobalamin) 500 mcg 8333%
Folic Acid 800 mcg 200%
Vit C (Magnesium Ascorbate) 1500 mg 2500%
Vit E (d-alpha Tocopheryl Succinate) 400 IU 1333%
Chromium (ChromeMate® †Polynicotinate-150 mcg & Chromium Picolinate††-150 mcg) 300 mcg *
Copper (Sebacate) 750 mcg 37.5%
Magnesium (Ascorbate, Taurinate & Oxide) 300 mg 75%
Potassium (Citrate) 99 mg *
Selenium (L-Selenomethionine) 200 mcg *
Silicon (From 400 mg of Horsetail Extract) 13mg *
* U.S. RDA not established.
Other Ingredients and Herbs
Coenzyme Q10 (Ubiquinone) 60 mg
L-Carnitine (L-Tartrate) 500 mg
Hawthorn Berry Extract 400 mg
Proanthodyn™ (Yielding 95 mg of Proanthocyanidins from grape seed extract) 100 mg
L-Proline 500 mg
L-Lysine (HCl) 500 mg
NAG™ (N-Acetyl Glucosamine) 500 mg
Bromelain (2000 G.D.U. per gram) 1200 G.D.U.
Taurine (Magnesium Taurinate) 500 mg
Horsetail Extract (Yielding 31 mg of Silica) 400 mg
Inositol (Hexanicotinate) 50 mg


Reference:
1. Azuma, J., Sawamura, A., & Awata, N. (1992, Jan). "Usefulness of Taurine... and its Prospective Application." Japanese Circulation Journal, 56(1), 95-9.
2. Blazso, G and Gabor, M. (1980). "Odema-inhibiting Effect of Procyanidin." Acta Physiologica Academiae ScientiarumHungaricae, 56(2), 235-240.
3. Brattstrom, E. L, Hultberg, L. B., & Hardebo, E. J. (1985, Nov.). "Folic Acid Responsive Postmenopausal Homocysteinemia." Metabolism, (34)11, 1073-1077.
4. Colette, C., et al., (1988). "Platelet Function in Type I Diabetes: Effects of Supplementation with Large Doses of Vitamin E." American Journal of Clinical Nutrition, 47, 256-61.
5. England, M. R., et al. (1992, Nov. 4). "Magnesium Administration and Dysrhythmias...A Placebo-controlled, Double-blind, Randomized Trial." Journal of the American Medical Association, 268(17), 2395-402.
6. Felton, G. E. (1980, Nov.). "Fibrinolytic and Antithrombotic Action of Bromelain..." Medical Hypotheses (11)6, 1123-33.
7. Grundy, S. M. (1993, Apr.). "Oxidized LDL and Atherogenesis: Relation to Risk Factors..." Clinical Cardiology, 16 (4 Suppl.I), I3-5.
8. Hano, O. et al. (1994, June). "Coenzyme Q10 Enhances Cardiac Functional and Metabolic Recovery and Reduces Ca2+ Overload during Postischemic Reperfusion." American Journal of Physiology, 266(6 Pt 2), H2174-81.
9. Heineke, et al. (1972). "Effect of Bromelain (Ananase) on Human Platelet Aggregation." Experientia V. 23, 844-45.
10. Hendler, S. S. (1991). The Doctors' Vitamin and Mineral Encyclopedia. NewYork: Fireside.
11. Jandak, et al. (1988, Dec. 15). "Reduction of Platelet Adhesiveness by Vitamin E Supplementation in Humans." Thrombosis Research 49(4), 393-404.
12. Jialal, I., et al. (1991, Oct. 15). "Beta-Carotene Inhibits the Oxidative Modification of Low-density Lipoprotein." Biochimica et Biophysica Acta, 1086(1), 134-8.
13. Jialal, I. & Fuller, C. J. (1993, Apr. 16). "Oxidized LDL and Antioxidants." Clinical Cardiology, Vol. 16 (Suppl. I), I6-9.
14. Jialal, I., & Grundy, S.M. (1991, Feb.). "Preservation of the Endogenous Antioxidants in Low Density Lipoprotein..." Journal of Clinical Investigation, 87(2), 597-601.
15. Kamikawa, T., et al. (1985). "Effects of Coenzyme Q10 on Exercise Tolerance..." American Journal of Cardiology, 56, 247-251.
16. Kosolcharoen, P., et al. (1981, Nov.). "Improved Exercise Tolerance after Administration of Carnitine." Current Therapeutic Research, 753-764.
17. Lawn, R. (1992, June). "Lipoprotein (a) in ..." Medicine, 12-18.
18. Mortensen, S.A.et al. (1985). "Long-term coenzyme Q10 therapy: A major advance in the management of resistant myocardial failure." Drugs Exp. Clin. Res., 11(8), 581-93.
19. Nayler, W. G. (1980). "The Use of Coenzyme Q10 to Protect Ischemic Heart Muscle." In: Yamamura Y., Folkners K., Ito Y., eds. Biomedical and Clinical Aspects of Coenzyme Q, Vol. 2, Amsterdam: Elsevier/North-Holland Biochemical Press, 409-425.
20. Press, R.I., & Geller, J., (1990, Jan.). "The Effect of Chromium Picolinate on Serum Cholesterol and Apolipoprotein Fractions in Human Subjects." Western Journal of Medicine, 152, 41-45.
21. Rath, M. (1993). Eradicating Heart Disease. San Francisco: Health Now.
22. Rossi, C. S., & Silliprandi, N. (1982, Feb.). "Effect of Carnitine on Serum HDL Cholesterol: Report of Two Cases." Johns Hopkins Medical Journal, 150(2), 51-4.
23. Schwarz, K. (1977, Feb. 2). "Silicon, Fibre, and Atherosclerosis." The Lancet, 454-456.
24. Selhub, J., et al. (1995, Feb. 2). "Association Between Plasma Homocysteine Concentrations and Extracranial Carotid-artery Stenosis." New England Journal of Medicine, 332(5), 286-291.
25. Somer, Elizabeth. (1992). The Essential Guide to Vitamins and Minerals. New York: Health Media of America.
26. Stampfer, M. J., et al. (1992, Aug. 19). "A Prospective Study of Plasma Homocyst(e)ine..." Journal of the American Medical Association, 268(7), 877-881.
27. Suadicani, P., Hein, H. O., & Gyntelberg, F. (1992, Sept.). "Serum Selenium Concentration...in a Prospective Cohort Study of 3000 Males." Atherosclerosis, 96(1), 33-42.
28. Thomas, C. L. (Eds.). (1985). Taber's Cyclopedic Medical Dictionary, (15th ed.). Philadelphia: F.A. Davis Company.
29. Tsuyusaki, T. et al. "Mechanocardiography of ischemic or hypertensive heart failure," in Yamaura Y et al., Biomed. & Clin. Aspects of Coenzyme Q.2 Amsterdam, Elsevier/North Holland Biomedical Press, 1980, 273-88.
30. Verlangieri, A. J., & Stevens, J. W. (1979). "L-Ascorbic Acid: Effects on Aortic Glycosaminoglycan S Incorporation..." Blood Vessels, 16(4), 177-185.
31. Werbach, M. R. (1987). Nutritional Influences on Illness: A Sourcebook of Clinical Research. New Canaan: Keats Publishing, Inc.
32. White, R.R., et al. (1988, Jul-Aug.). "Bioavailability of 125I Bromelain after Oral Administration to Rats." Biopharmaceutics and Drug Disposition, 9(4), 397-403.
33. Whitney, E. N., Hamilton, Nunnelly, E. M. (1984). Understanding Nutrition, (3rd ed.). St. Paul: West Publishing Company.
34. Willard, Terry, Ph.D. (1992). Textbook of Advanced Herbology. Calgary, Alberta, Canada: Wild Rose College of Natural Healing.
35. Xiang, H., Heyliger, et al. (1988, Nov.). "Effect of Myo-inositol and T3 on Myocardial Lipids and Cardiac Function in Streptozocin-induced Diabetic Rats." Diabetes, 37(11), 1542-8.



--
VitaNet &reg
VitaNet &reg Staff



(https://vitanetonline.com:443/forums/Index.cfm?CFApp=1&Message_ID=155)