Search Term: " Focusing "

Messages 1-40 from 40 matching the search criteria.
---
Study confirms the effectiveness of fennel for reducingpostmenopausal symptoms



Date: March 08, 2019 01:43 PM
Author:
Darrell Miller (support@vitanetonline.com)
Subject: Study confirms the effectiveness of fennel for reducingpostmenopausal symptoms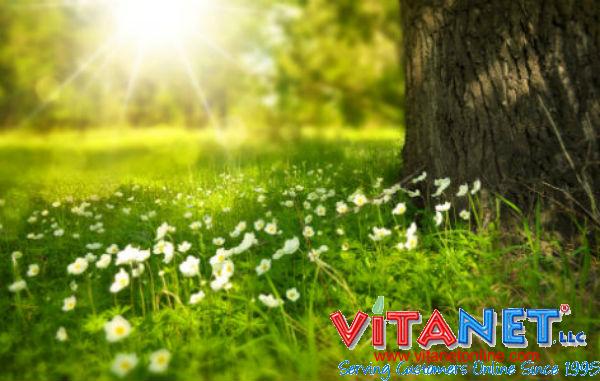 A study involving 79 Iranian women ranging in the ages of 45-60 were given 100 milligrams of fennel inside soft capsules over an eight-week time span. The findings showed that the women who had previously faces menopausal symptoms found that their symptoms minimized when they were actively taking the fennel each day. These results are surprising, as researchers were only partially aware of the impact fennel had on post-menopausal women, due to data mostly focusing on how it treats digestive issues.
Key Takeaways:
A natural herb called Fennel, has recently been used in a new study.
Proven to be effective in reducing sleeplessness, anxiety, hot flashes, and even vaginal dryness.
The study suggest that fennel is the most natural way of treatment.
"According to the press release of the NAMS study, fennel is also an effective remedy that can also be used to manage postmenopause symptoms that include anxiety, hot flashes, sleeplessness, and vaginal dryness without any serious side effects."
Read more: https://www.naturalnews.com/2019-01-22-fennel-reduces-postmenopausal-symptoms.html
(https://vitanetonline.com:443/forums/Index.cfm?CFApp=1&Message_ID=6069)
---
Homeopathy 101: How autoimmune disorders begin and how to treatthem holistically



Date: February 01, 2019 11:10 AM
Author:
Darrell Miller (support@vitanetonline.com)
Subject: Homeopathy 101: How autoimmune disorders begin and how to treatthem holistically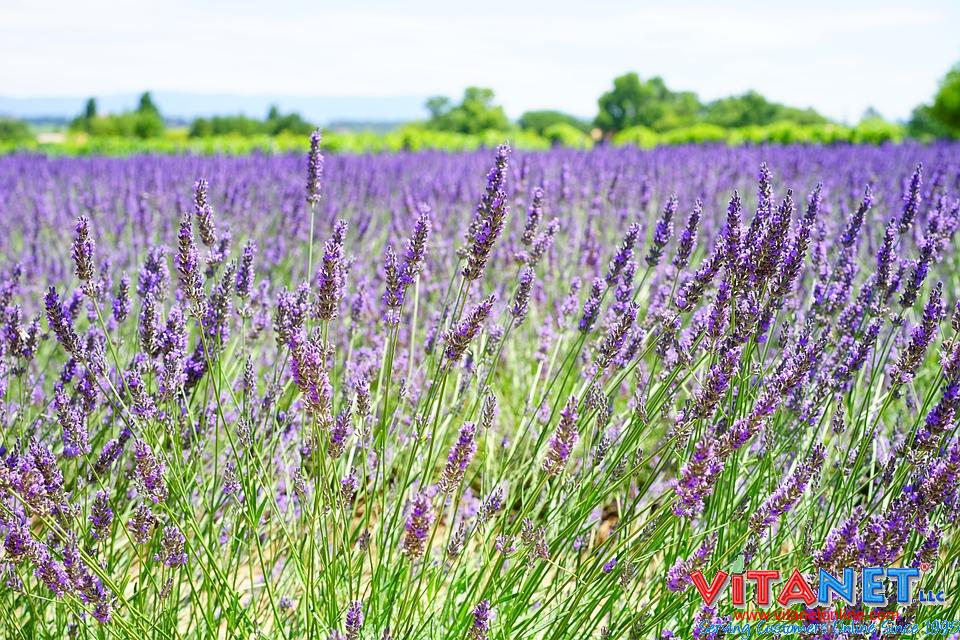 Autoimmune disorders are caused when the immune system lacks on its main purpose and attacks itself. Many people struggle to find a way to get their immune systems. Studies have shown that homeopathy could shed some hope for people with immune disorders. When a homeopath looks at their patients, they want to know one's symptoms, pains, or sensations that they feel. They treat people as a whole, not one problem at a time, using this way of treatment is actually natural and less harmful than other options.
Key Takeaways:
The immune system is human's natural way of protecting itself against toxins and diseases.
Some people are more prone to getting sick because of the lifestyles that they live.
Homeopathy is about treating each person in a unique manner and not just focusing on the symptoms.
"Autoimmune disorders are prolific in today's world, and many people who suffer from them are desperate for solutions that just can't seem to be found."
Read more: https://www.naturalnews.com/2018-11-26-homeopathy-how-autoimmune-disorders-begin.html
(https://vitanetonline.com:443/forums/Index.cfm?CFApp=1&Message_ID=5997)
---
Research indicates that turmeric may help mitigate the growth ofMRSA superbugs



Date: November 06, 2018 03:51 PM
Author: VitaNet, LLC Staff (support@vitanetonline.com)
Subject: Research indicates that turmeric may help mitigate the growth ofMRSA superbugs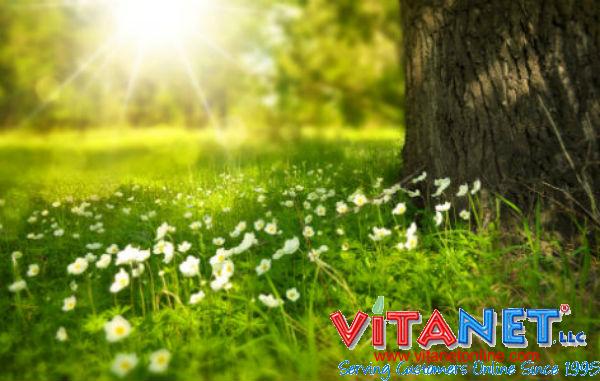 There are a lot of things that scientists are researching on a daily basis. Plenty of these scientists are in different fields and sectors over the things that they are researching. In this particular case, scientists were focusing on how to slow down the massive growth of these MRSA super bugs. Some people know what they are while other people have absolutely no idea. The truth of the matter is that they found that turmeric might be good to combat the growth of these things.
Key Takeaways:
Methicillin-resistant staphylococcus aureus, also known as MRSA, is a form of bacteria that is resistant to antibiotics.
Curcumin is the primary polyphenol that is found in the tumeric root and is what gives the root its golden color.
Unlike many other medications that are used to treat infections, active doses of curcumin have little to no toxicity.
"Previous research shows that curcumin can have synergistic effects with certain antibiotics."
Read more: https://www.naturalnews.com/2018-10-14-turmeric-mitigate-the-growth-of-mrsa-superbugs.html
(https://vitanetonline.com:443/forums/Index.cfm?CFApp=1&Message_ID=5820)
---
Keep your blood sugar levels in check with these naturalsupplements



Date: September 13, 2018 05:52 PM
Author: VitaNet, LLC Staff (support@vitanetonline.com)
Subject: Keep your blood sugar levels in check with these naturalsupplements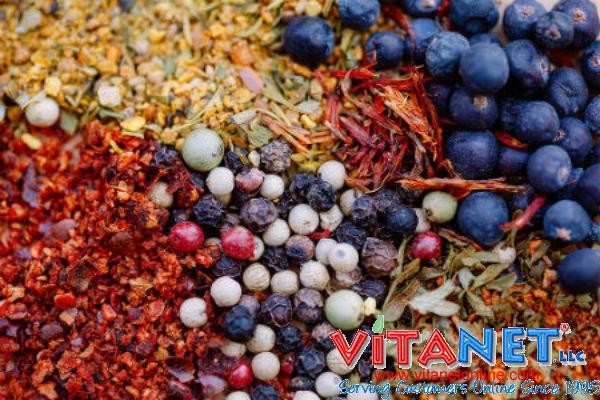 If you are focusing on keeping your blood sugar levels low, there may be natural supplements to help you. A active ingredient found in turmeric roots called curcumin has shown to reduce glucose levels and prevent pre-diabetes from developing. American ginseng has shown to be the best to decrease postprandial glucose levels. Berbine is a popular ingredient in some medicines already and can be found in the stems and roots of barberry, goldenseal, Organ grape and tree turmeric. Other natural remedies include fenugreek, psyllium, magnesium, cinnamon, white mulberry, milk thistle, inulin, and Vitamin D3.
Key Takeaways:
Active ingredient in turmeric roots called curcumin has shown to reduce glucose levels and prevent pre-diabetes.
There are three different forms of ginseng but the american ginseng has shown to be the best to decrease postprandial gluclose levels
Other natural supplements include fenugreek, psyllium, magnesium, cinnamon, white mulberry, milk thistle, inulin, and Vitamin D3.
"In fact, there are so many natural supplements that can help control blood sugar that it may be possible for countless people to avoid the need for medication or possibly even avoid developing diabetes in the first place."
Read more: https://www.naturalnews.com/2018-09-12-keep-your-blood-sugar-levels-in-check-with-these-natural-supplements.html
(https://vitanetonline.com:443/forums/Index.cfm?CFApp=1&Message_ID=5761)
---
Diabetes could lead to dementia: Prevent memory loss and high blood sugar - but how?



Date: January 31, 2018 03:59 PM
Author:
Darrell Miller (support@vitanetonline.com)
Subject: Diabetes could lead to dementia: Prevent memory loss and high blood sugar - but how?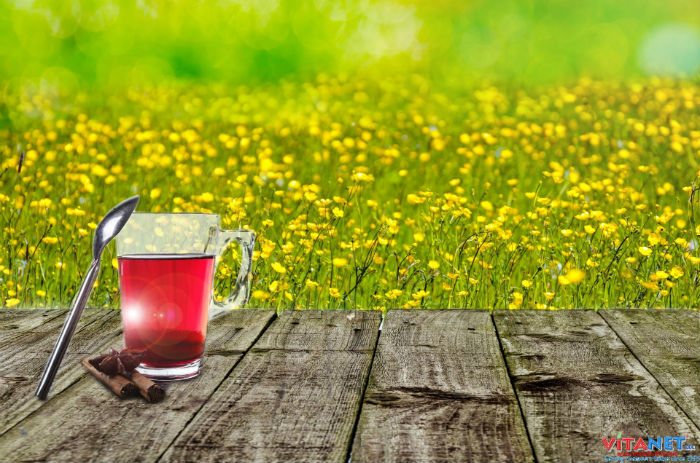 Taking control of your diet, specifically your blood sugar, has been known for a long time as a key to long term health. It can help regular your chance for stroke, heart disease and diabetes, but regulating your blood sugar may also help with stopping dementia according to recent research. Focusing on what you take in will be key as you get older. Stick with whole grains and vegetables, and stay away from heavy starches and sugars to help your body maintain itself long into life.
Key Takeaways:
Watching what we eat and avoiding smoking are two ways to help our brain stay healthy as we age.
Use of the natural components of CuraLin may be one way to regulate sugar levels in the body.
Eating some protein with every meal is another nutritious way to prevent sugar binges and keep glucose levels steady.
"DIABETES patients in old age are more likely to suffer from long-term deterioration in their memory and thinking skills than those who have normal blood sugar levels, according to a new study."
Read more: https://www.express.co.uk/life-style/health/911522/diabetes-dementia-symptoms-signs-test
(https://vitanetonline.com:443/forums/Index.cfm?CFApp=1&Message_ID=5518)
---
The 6 best foods to eat if you have arthritis



Date: December 24, 2017 07:59 AM
Author:
Darrell Miller (support@vitanetonline.com)
Subject: The 6 best foods to eat if you have arthritis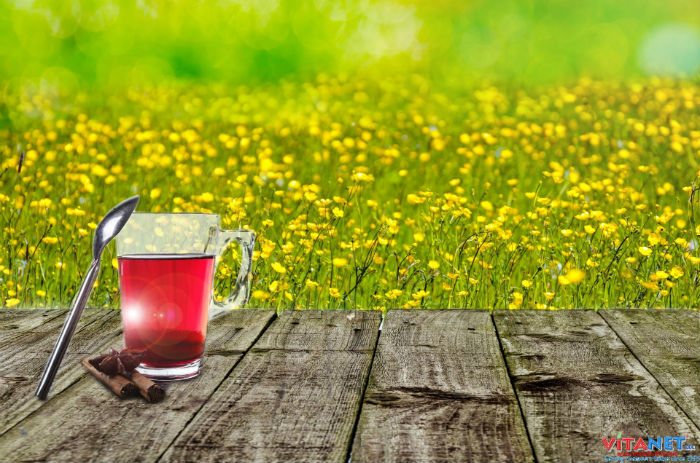 Arthritis is an inflammatory disease that breaks down the cartilage connection between your joints. By focusing on these six foods you can lower that inflammation and help your body deal with those flare ups. Organic ginger, tart cherries, garlic, fennel, beet greens and spinach are all shown to have positive effects on your body. Tart cherries have an added bonus because of their acidity, they're also able to help break up the urea that is formed through urea build up.
Key Takeaways:
All of these six items are great at reducing inflammation in the body
Tart cherries are not only great for inflammation but they're also great at reducing gout flare-ups
Spinach, garlic, and fennel have been used since ancient times and also combine well together on cooking.
"If you want to be more flexible, now and into the new year, think clean, green, organic, non-nitrate, natural foods as best you can."
Read more: http://www.auburnjournal.com/article/12/19/17/6-best-foods-eat-if-you-have-arthritis
(https://vitanetonline.com:443/forums/Index.cfm?CFApp=1&Message_ID=5451)
---
CV Sciences, Inc. to Exhibit at the 25th Annual World Congress on Anti-Aging Medicine in Las ...



Date: December 16, 2017 07:59 AM
Author:
Darrell Miller (support@vitanetonline.com)
Subject: CV Sciences, Inc. to Exhibit at the 25th Annual World Congress on Anti-Aging Medicine in Las ...


The American academy of Anti-Aging (A4M) is having it's annual world conference in Las Vegas and CV sciences, for the fourth year in a row, will be exhibiting there. CV Sciences specializes in natural treatments, using CBD oil to treat the effects of aging naturally, something researchers around the world have been focusing on lately. The CV Sciences booth will have experts available to answer any questions as well as discounts on products for attendees.
Key Takeaways:
CV Sciences will be exhibiting for the fourth time at the A4M conference in Las Vegas
One of the most predominant topics at A4M this year will be the use of CBD oil and it's benefits in aging patients
Cv Sciences will have professionals available to explain the benefits of their products to anyone who visits their exhibit.
"2017 marks the first year A4M has dedicated a specific education track related to cannabis as a modality."
Read more: http://markets.businessinsider.com/news/stocks/CV-Sciences-Inc-to-Exhibit-at-the-25th-Annual-World-Congress-on-Anti-Aging-Medicine-in-Las-Vegas-NV-December-14-16th-2017Company-Continues-to-Expand-Its-Distribution-Network-to-Health-Care-1011085942
(https://vitanetonline.com:443/forums/Index.cfm?CFApp=1&Message_ID=5438)
---
7 Health Benefits of a Plant-Based Diet



Date: August 19, 2017 07:14 PM
Author:
Darrell Miller (support@vitanetonline.com)
Subject: 7 Health Benefits of a Plant-Based Diet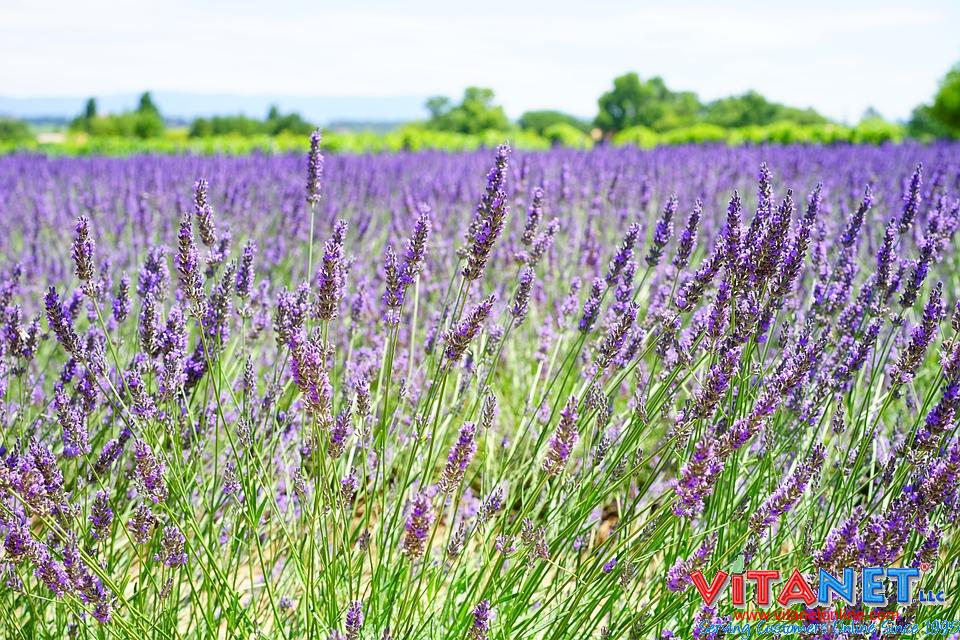 Many choose a diet based on plants rather than meat. Many do so for moral reasons but there are also health benefits to think about. Seven are listed here. If you have been considering a plant based diet this can help you by telling you the good it will do you rather than focusing on what you'll be missing by not eating so much meat. Plant foods contain a lot of nutrients and are very good for you.
Read more: 7 Health Benefits of a Plant-Based Diet
(https://vitanetonline.com:443/forums/Index.cfm?CFApp=1&Message_ID=5151)
---
Is There A Nutritional Difference Between Red And Green Apples?



Date: May 25, 2017 07:14 PM
Author:
Darrell Miller (support@vitanetonline.com)
Subject: Is There A Nutritional Difference Between Red And Green Apples?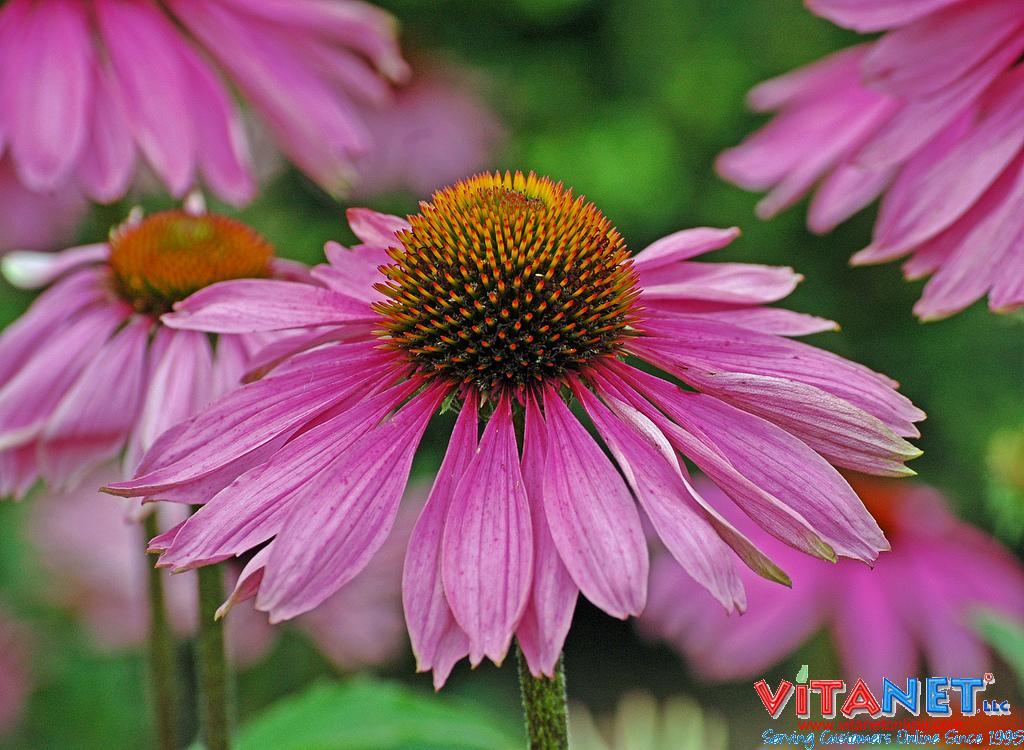 While both red and green apples are very healthy choices for a mid-day snack, there has been a debate as to which is healthier. Both types of apples have a plethora of antioxidants and flavonoids to help protect cells from the ravages of aging. They are both rich in vitamins and minerals, and are an excellent source of fiber. But when it comes down to it, green apples have more fiber and less sugar, but red apples have higher levels of anthocyanins, so it really depends on what you're focusing on.
Read more: Is There A Nutritional Difference Between Red And Green Apples?
(https://vitanetonline.com:443/forums/Index.cfm?CFApp=1&Message_ID=4694)
---
Make your bones stronger by following this diet



Date: March 08, 2017 05:59 AM
Author:
Darrell Miller (support@vitanetonline.com)
Subject: Make your bones stronger by following this diet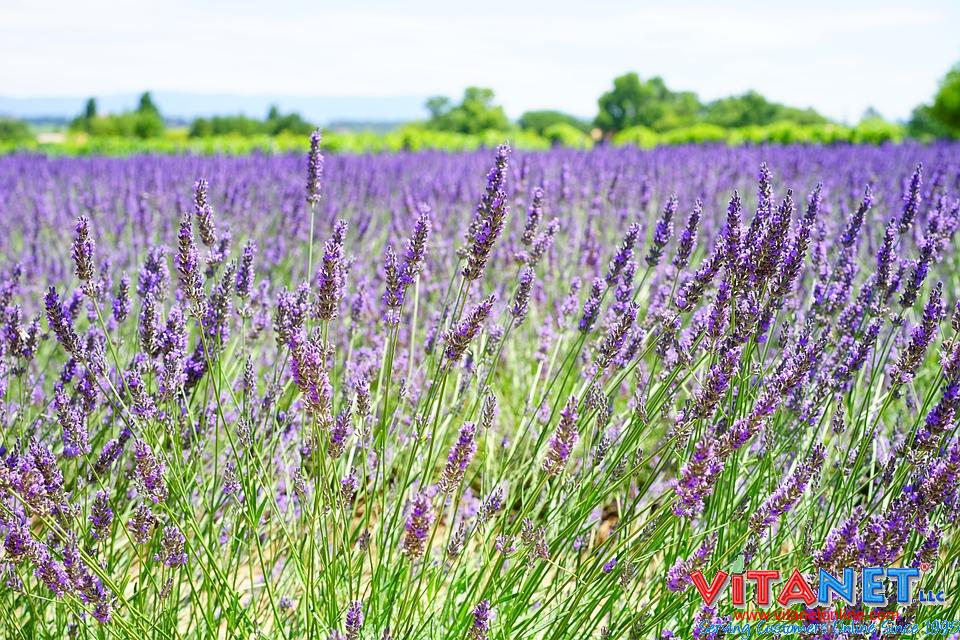 There are many things that women need to watch out for, especially as they get older. Weakened bones is one of those thing. It is found however, that the Mediterranean Diet is very helpful in gaining back bone strength. As some added benefits, this same diet has been found to help reduce inflammation, and therefore it has a very positive impact on heart health. The premise of the diet is focusing on unprocessed foods and limiting red meat. One of the beliefs in the diet is that eating should be a social event and not just a necessity. So go ahead and try the Mediterranean Diet and see if it works for you.
Read more: Make your bones stronger by following this diet
(https://vitanetonline.com:443/forums/Index.cfm?CFApp=1&Message_ID=4083)
---
Forget the "New Year, New Me" Goal Hype – Consider Focusing on Life Habits Instead



Date: January 17, 2017 02:59 PM
Author:
Darrell Miller (support@vitanetonline.com)
Subject: Forget the "New Year, New Me" Goal Hype – Consider Focusing on Life Habits Instead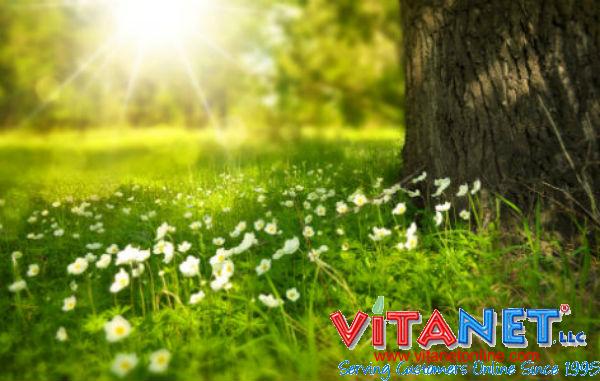 Many fail when it comes to following through on their resolutions each New Year. If you want to be more successful, try making a resolution to change small life habits that will make your life better in the long run. Set a goal to make a habit of something that will get you to your real goal in the future. For instance, strive to go to the gym at least once a week. Once that is met, increase it until you are more comfortable. This can help you lose weight. Prioritize and be proactive and it will happen.
Key Takeaways:
Adults and teens alike often achieve results by setting goals and taking actionable steps to reach those goals.
Most adults and teens understand what it means to set a goal. Whether you want to learn a new language, lose 20 pounds, write a book or train for a 5K, you set a goal and then take action to reach your dream.
You evaluate what you need to do to reach that goal, such as buying books on the language, listening to podcasts or CDs, watching YouTube videos, visiting a foreign country or taking college classes.
"Adults and teens alike often achieve results by setting goals and taking actionable steps to reach those goals."
Reference:
//psychcentral.com/blog/archives/2016/12/30/forget-the-new-year-new-me-goal-hype-consider-Focusing-on-life-habits-instead/
(https://vitanetonline.com:443/forums/Index.cfm?CFApp=1&Message_ID=3795)
---
Heart health: why low cholesterol is no longer the focus



Date: December 18, 2016 02:59 PM
Author:
Darrell Miller (support@vitanetonline.com)
Subject: Heart health: why low cholesterol is no longer the focus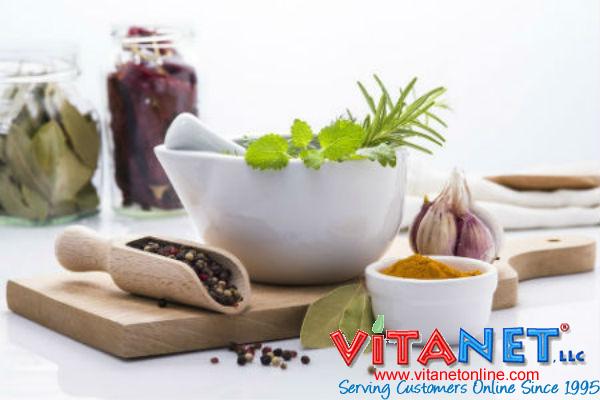 One of the main focuses in healthcare today is lowering cholesterol. While it is one of the few things about improving heart health that you can change fairly easily, it is not the only factor involved. Most doctors look to the total cholesterol to give an idea of a person's health, but the HDL is actually the most important value to know. By consuming more foods like fish, vegetables, and nuts, we can help increase our HDL levels. This will, in turn, lower our LDL and total cholesterol values. We should be Focusing on our good cholesterol, not total cholesterol.
Key Takeaways:
Hugely complex, cardiovascular health is influenced by multiple factors – from family history, age and gender, to weight, blood pressure and physical inactivity.
High-density lipoprotein (HDL) cholesterol and inflammation are far more important dietary markers than LDL or total cholesterol.
Zabetakis' work has identified polar lipid fractions in foods such as red wine, fish and olive oil as potential modulators of atherogenesis – the formation of abnormal fatty or lipid masses in arterial walls.
"Foods that feature in the Mediterranean diet pyramid, such as fish, olive oil, vegetables and nuts, can increase 'good' HDL cholesterol and reduce inflammation, a biochemical trigger in the development of cardiovascular disease, high blood pressure, cancer, HIV, type-2 diabetes and Alzheimer's."
Reference:
https://www.google.com/url?rct=j&sa=t&url=//www.foodmanufacture.co.uk/Ingredients/Heart-health-good-versus-bad&ct=ga&cd=CAIyGjM5ZjM5OTY2MWYzZGRiYzA6Y29tOmVuOlVT&usg=AFQjCNERbF-gfAxsYerF4M_vLOA7xqXZdQ
(https://vitanetonline.com:443/forums/Index.cfm?CFApp=1&Message_ID=3668)
---
How protein-rich diets help lose weight



Date: December 04, 2016 06:59 AM
Author:
Darrell Miller (support@vitanetonline.com)
Subject: How protein-rich diets help lose weight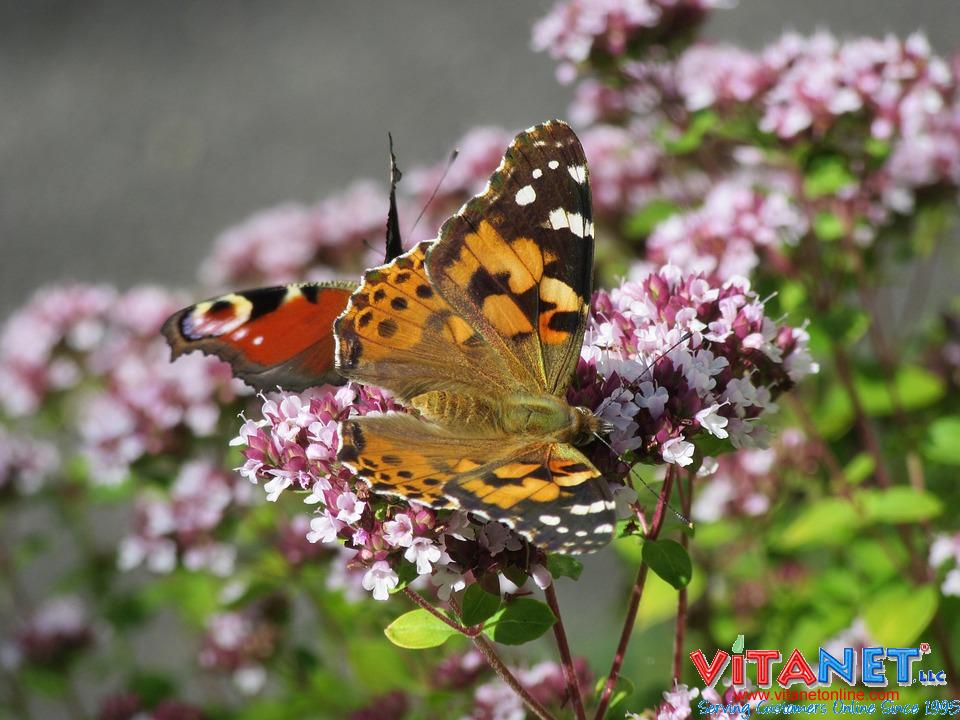 Many researchers have started Focusing on the effect certain foods have on weight and metabolism. One such study involves determining how proteins help with weight loss. What they found is that phenylalanine is released when protein is broken down, which then causes the body to release hormones that tell our bodies that they are full. In contrast, low protein diets allow another hormone to be released in excess that tells us we are hungry. This research could someday lead to medications being developed that will help with the growing obesity epidemic.
Key Takeaways:
Lower estimated glomerular filtration rate, another indicator of poor kidney function, was linked with worse performance on tests of global cognitive function and memory.
A better understanding of the mechanism by which protein diets cause weight loss could lead to the development of drugs and diets that tackle the growing obesity epidemic.
In contrast, high levels of the hormone GLP-1 tell us when we have had enough food and tell our bodies to stop eating.
"the precise mechanisms by which phenylalanine suppresses appetite and body weight still need to be determined, and there are likely to be additional mechanisms which are also involved in the beneficial effects of a high protein diet."
Reference:
https://www.google.com/url?rct=j&sa=t&url=https://knowridge.com/2016/11/how-protein-rich-diets-help-lose-weight/&ct=ga&cd=CAIyGmZjNGVlYTM1NDU3YmZmOGU6Y29tOmVuOlVT&usg=AFQjCNGlXNbgTemvTY6qBCrnmI02PXXKSQ
(https://vitanetonline.com:443/forums/Index.cfm?CFApp=1&Message_ID=3563)
---
Here's How the Food Lobby Affects What We Eat



Date: November 26, 2016 10:59 AM
Author:
Darrell Miller (support@vitanetonline.com)
Subject: Here's How the Food Lobby Affects What We Eat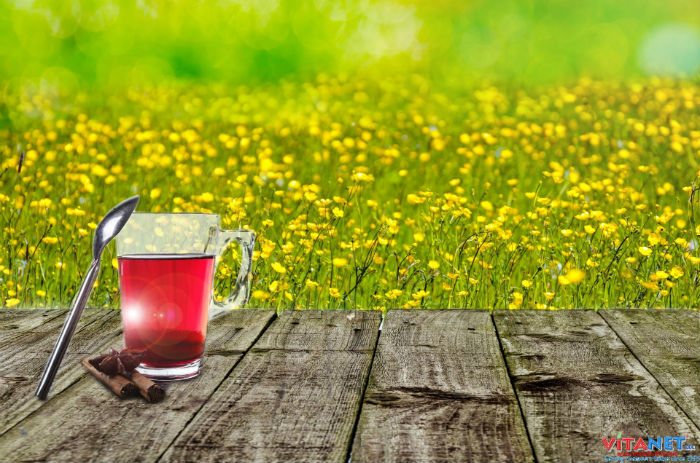 Most people believe that fresh fruits and vegetables are the best choice for healthy food. Recent conferences with dieticians have been Focusing more on prepackaged food as a healthy choice. Large companies at the conferences, such as Nabisco and PepsiCo, are trying to market their brands in a more healthy light. Many of these companies that are known for their less- healthy and high sugar products are trying to change the consumers' views of them.
Key Takeaways:
"Newtons are made with real fruit and whole grains. True or false?" a Nabisco representative asks onlookers, who are among 10,000 attendees at a conference where dietitians can earn credits for continuing education.
While the influence of food corporations on the Academy of Nutrition and Dietetics and its 75,000 members has come under greater scrutiny, some see growing sensitivity to ethical and conflict-of-interest issues.
The academy noted that sessions sponsored by companies or industry groups were distinct from regular educational sessions because they required a $10 donation from session attendees to the academy's foundation, which provides scholarships and research grants. The sponsored sessions still count toward continuing education credits, which are required to maintain licenses.
"Among the hundreds of exhibits, many focused on items like beans, eggs, strawberries and leafy greens."
Reference:
//www.nbcnews.com/health/diet-fitness/how-food-lobby-affects-nutrition-advice-n676266?cid=public-rss_20161101
(https://vitanetonline.com:443/forums/Index.cfm?CFApp=1&Message_ID=3512)
---
Deer Antler Velvet



Date: February 02, 2014 07:56 AM
Author:
Darrell Miller (dm@vitanetonline.com)
Subject: Deer Antler Velvet

Deer antler velvet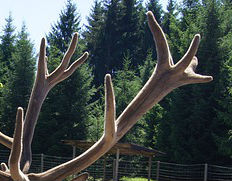 Deer antler is also referred to as insulin like growth factor or simply IGF 1. They are designed to help improve the performance of an athlete and also aid in building of muscles. Deer antler is the outer layer that is found on the antler of a male deer which is extracted just before they reach a fully calcified state. Then they are concentrated and sold as deer antler sprays.
What it does
IGF 1 plays a very important role in growth of cells and their replication, protein synthesis, helps stop overproduction of insulin, helps metabolize carbohydrates, regulates growth and development of the bones and also helps regulate circulation. Recent study shows that Deer antler velvet also supplements helps in improving cartilage damage joints due to cases of repetitive trauma. It affects how the process through which the body repairs itself. The hormone aids in building up a base that is essentially a building block of protein that is needed for the growth of cells. Then this substance helps increase the total number of new cells that accumulate on the base which in turn helps in healing the injury.
Health benefits of deer antler
Focusing on the health benefits of this supplement, the user can trust the fact that he or she will have to go through increase in the levels of their energy, endurance as well as stamina. If you happen to be training then this is the best supplement that you ought to be using. You will discover that you find yourself able to execute all kinds of physical efforts. In addition to this you will feel more relaxed and rested after the effort and will enjoy a good night sleep. Also, deer antler is known to improve your mood and helps you maintain a younger look for longer periods of time. Also it helps eliminate the pains that result from exercise and heightens your sense in order to help you think more clearly. Besides these benefits, this supplement it is used to improve the way in which the immune system works, it counters the effects of stress and also promotes the rapid recovery from illness. Other uses include treatment of high blood pressure, asthma, high cholesterol, indigestion, headache, weak bones, muscle aches and pains chronic skin ulcers and liver as well as kidney disorders.
Why it is popular
Ancient medicines have proclaimed that deer antler is the best regenerative supplements found in nature. This hormone has produced what is the best antler extract that is available on the market. With many similar products in the market Deer antler is the only supplement that gives an antler extract of 100mg per dose. Also what is exciting about this product is that it contains a stimulant for the nerve growth which is very essential for the body since nerves do not degenerate. These are the unique properties of this product and that's what makes it stand out of the other products.
Conclusion
Deer antler supplements is referred as the best body booster is the market and will give you that body shape you always desired while keeping it healthy and young therefore be sure to spend your hard earned cash on the real deal in order to get the tremendous health benefits.
Sources:
//www.deerantlersprays.com/

www.webmd.com/vitamins-supplements/ingredientmono-808-DEER%20VELVET.aspx?activeIngredientId=808&activeIngredientName=DEER%20VELVET
(https://vitanetonline.com:443/forums/Index.cfm?CFApp=1&Message_ID=2999)
---
BENEFITS OF PUMPKIN SEED



Date: January 01, 2014 07:22 PM
Author:
Darrell Miller (dm@vitanetonline.com)
Subject: BENEFITS OF PUMPKIN SEED

What is Pumpkin
Pumpkin is a vegetable whose pie is mostly preferred by people to have in their meal but the seeds of the pumpkin are also edible. Some individuals do not know this fact and so they throw it away but the pumpkin seeds are very nutritious and so they are consumed by many in the form of oil. The pumpkin seed oil is rich in important fatty acids, zinc, Vitamin A, Vitamin E which are essentially required in our daily supplements. The pumpkin seeds are nutritious for the heart, our immune system and also for the liver.
Pumpkin seed oil is highly essential
As it is rich in many nutrients which are needed by our system on a daily basis and also it has a list of good factors which imposes people to prefer the pumpkin seed oil. Some of the categories where the oil has its impact are skin care, kidney function, cholesterol lowering and even more. The proteins which reside in the seeds of the pumpkin provide almost most of the daily nutrient need of our body and so in Australia people take it on a regular basis.
Benefits of Pumpkin Oil
Focusing on the benefits of the oil it is very helpful in the reducing the formation of stone in the kidney, improves the production of mother's milk, many arthritis sufferers get a relief by using this oil because of the fatty acids as they have the lubricating nature. The fatty acids are important to every cell in our body for the normal growth, but very essential for the blood vessels which help to keep the skin youthful. Some of the individual use this for the recovery of the infections which are intestinal. Two of the different sorts of benefits by the pumpkin seed oil are that it helps in controlling the diabetes and also the cholesterol which is highly essential to be maintained.
References:
//www.pumpkinseed.net.au/oilhealthbenefits

//articles.mercola.com/sites/articles/archive/2013/09/30/pumpkin-seed-benefits.aspx

//www.care2.com/greenliving/10-health-benefits-of-pumpkin-seeds.html
(https://vitanetonline.com:443/forums/Index.cfm?CFApp=1&Message_ID=2946)
---
Ways to Keep Weight Off With Natural Sugar Regulators



Date: July 13, 2013 10:06 AM
Author:
Darrell Miller (dm@vitanetonline.com)
Subject: Ways to Keep Weight Off With Natural Sugar Regulators

Weight loss

Some of you might think that to lose weight, you simply have to burn more calories than what you take in. This is actually true, but within the body are different processes that affect the fat burning capacity of the body. A good example of this is the level of insulin. As you all know, the food you take in is converted into glucose, which is the body's source of energy. In order to transport the blood sugar to the various cells in the body, the pancreas creates a hormone called insulin to do the job.
Therefore, the more glucose you have in your blood, the higher your insulin levels would be. This insulin surge is a bad thing, since it signals the body that there is more than enough energy reserves in the body, thus, it can stop burning fat and instead start storing it. Another bad effect of this insulin surge is that once the blood sugar has been transported, the levels of blood sugar and insulin will drop down significantly causing a slump that makes individuals feel hungry.
As you can see, no matter how you good you are at counting the calories you take in and the calories you burn, your blood sugar levels have a major impact at how fat is stored in your body and also on your appetite. It is important, therefore, that you regulate the amount of sugar in your blood, and these natural compounds will be extremely helpful.
Chromium
Chromium is a mineral that enhances the function of insulin in the body. This means that when you have chromium supplement in the body, your pancreas do not need to produce high levels of insulin to transport the blood sugar to your cells. Hence, your body will continue burning fat because it is not getting any signal of an occurrence of an insulin surge. The good thing with chromium is that it works well in regulating blood sugar levels from both end of the spectrum, instead of just Focusing at driving sugar levels to one direction. Therefore, whether you are experiencing a low or high blood sugar levels, chromium will normalize your insulin functions so that you end up having normal blood sugar levels. Chromium can be found in broccoli, but it is available in diet supplements as chromium picolinate.
Gymnema Sylvestre
Gymnema is a herb that is commonly found in Southern and Central India. It is best known to treat diabetes, thus it helps regulate blood sugar levels. According to studies, it has a sugar blocking property, which comes from the Gymnemic acids present in it. This acid, as they say, behaves like glucose, thus, when it attaches to the intestinal receptors, the absorbance of sugar from your meal is regulated. In effect, the production of insulin is also regulated. Today, there are Gymnema tablet supplements available in the market.
Inulin
Another way to regulate blood sugar levels is by taking in some soluble fiber. Although classified as a carbohydrate, fiber is not digested or broken down by the body, thus, it does not contribute to the blood sugar levels. It also helps slow down sugar absorption of the body, keeping the blood sugar levels stable. Prebiotic inulin is a good source of soluble fiber. It is extracted from plants, such as chicory, garlic, dandelion, onion, and cornflower.
Make sure you eat foods low in the glycemic index to reduce sugar spikes in the body. Maintaining a steady sugar level will help keep weight off and reduce binge eating.
(https://vitanetonline.com:443/forums/Index.cfm?CFApp=1&Message_ID=2847)
---
Can I Increase Blood Oxygen With Periwinkle?



Date: September 14, 2011 02:00 PM
Author:
Darrell Miller (dm@vitanetonline.com)
Subject: Can I Increase Blood Oxygen With Periwinkle?

Overview
The body is made of different cells and all of them depend on oxygen for them to keep on living. It does make sense doesn't it? I mean, as human beings we live off oxygen, simply put, if we do not breathe in oxygen we die. We can find oxygen in the air around us and in fact that is the main source. Another thing that would tell you how important oxygen is to our body, just thinking requires us to have enough oxygen in the brain. That is why whenever someone is out of breath and unconscious for minutes the main concern is what damage will that time do to the brain when there is no oxygen travelling to it because the brain could not maintain its function without oxygen.
Blood Oxygen Levels
The levels of oxygen in our blood are related to how efficient our body is able to function. We have to understand that our cells run on oxygen and various health issues can arise with levels of blood oxygen being low. The good news though is that there are lot of different ways to build oxygen levels in the body. We have some natural ways that have been tested and proven to help. Firstly is to make sure we have foods high in antioxidants. These substances have been known for its health benefits and now we can also add to that list how it is able to initiate further release of oxygen from the blood.
Another one is by Focusing on foods that are rich in Vitamin F because this vitamin helps the capacity of oxygen to hold haemoglobin which is important when trying to increase oxygen levels. Studies also have proven that constant exposure to fresh air and daily exercises are also beneficial as it aids in the increased capacity of our heart to pump blood which in turn will give more chances for your lungs to oxygenate blood, allowing once again for more oxygen to be used all throughout your body.
Perwinkle and blood oxygen levels
Periwinkle is primarily a ground hugging evergreen shrub and is known to be a native of Europe. It has shiny elliptical leaves and a five-petaled blue flower. Usually it is most abundant during spring and could be found in roadsides and is cultivated for use as a garden ornament all over Europe. The other variety is the Madagascar periwinkle which as its name suggest is a native of Madagascar. However in the modern world it is now common in the tropics and in many gardens around the world. Roots and the herbs are gathered in the summers.
Many studies have shown that periwinkle has the ability to increase blood flow and in turn aid in the increase of oxygen supply in the brain. In more severe scenarios it even has been used to aid in the relief of arteriosclerosis. Furthermore it has even been shown to be effective against brain function problems that are caused by lack of oxygen in the blood which impairs brain health.
Grab some Vinpocetine a periwinkle extract and increase brain blood flow today!
(https://vitanetonline.com:443/forums/Index.cfm?CFApp=1&Message_ID=2430)
---
What are the Essential Amino Acids we must get from our Diet to Survive?



Date: August 17, 2011 12:13 PM
Author:
Darrell Miller (dm@vitanetonline.com)
Subject: What are the Essential Amino Acids we must get from our Diet to Survive?

Amino acids or the building blocks of protein are very important in overall functioning of the body. Proteins, to mention, are responsible for the build up of most of our body parts specifically our muscles, ligaments, tendons, organs, tissues, glands, nails and hair. Moreover, the repair and preservation of those parts still rely on proteins. Amino acids can be of two different forms which are the non-essential and essential. On this selection, we will be Focusing more on the latter.
Essential amino acids are those which cannot be produced by the body therefore it has to be supplied through our diet. This category of amino acids includes tryptophan, lysine, methionine, valine, leucine, isoleucine, threonine and phenylalanine.
Tryptophan, which is a precursor to serotonin and melatonin, can be acquired from peanuts, meat, turkey, fish, milk, dried dates, cottage cheese, banana, oats and chocolates. A deficiency of this can bring up serious neurological problems, depression, anxiety and sleeping difficulties.
Another essential amino acid is methionine. The production of sulfur and other compound needed for a healthy growth and metabolism depends on the presence of this amino acid. Fish, whole grains and dairy are its sources.
Lysine, which is effective in the treatment and prevention of herpes, is present in soybeans, green beans, lentils, spinach and amaranth. Low levels of lysine can also compromise the levels of niacin and this leads to pellagra.
Tissue healing, muscle metabolism and keeping the equilibrium of nitrogen levels in our body are the functions of valine. It has proven to be efficient in the treatment of liver and gallbladder disorders. Deficiencies that results from drug addiction are can also be reversed by this amino acid. Its sources are peanuts, soy proteins, dietary products, grains, meat and mushrooms.
Leucine can be obtained from chicken, fish, cottage cheese, lentils, peanuts and sesame seeds. It functions in muscle protein build up and is the main medium in tissue building process. Inability to acquire such makes a person prone to protein wasting since leucine, together with valine and isoleucine, serves as energy and protein reservoirs.
In boosting energy levels, blood sugar regulation, muscle build - up and repair as well as hemoglobin development, isoleucine has shown its relevance. Its dietary sources are fish, poultry, beef, dairy, eggs, lentils, seeds, soy, almonds and wheat. Isoleucine deficiencies may result into neurological disturbances such as confusion, depression, irritability, fatigue, headache and dizziness.
Threonine is significant in synthesis of antibodies. Beans, nuts, seeds, dairy, poultry, eggs and beef are rich in threonine. A low level of this amino acid causes disorders of the skin and weakness.
Adrenaline and noradrenalin which are stimulates the central and peripheral nervous system requires phenylalanine to perform their function. Phenylalanine can be acquired from peanuts, seeds, almonds, lima beans and dairy. Liver damage, weakness, skin lesions, lethargy and slowed growth are results of its deficiencies.
In summary, our body needs networks of essential amino acids for its proper functioning. Eating healthy foods and living a healthy lifestyle is the secret towards maintaining your optimum general health.
(https://vitanetonline.com:443/forums/Index.cfm?CFApp=1&Message_ID=2396)
---
Can Vitamin B12 Boost Mental Alertness?



Date: July 18, 2011 12:01 PM
Author:
Darrell Miller (dm@vitanetonline.com)
Subject: Can Vitamin B12 Boost Mental Alertness?

The body needs various nutrients in order to make vital biological reactions possible. These bodily reactions are necessary for energy production, immune system enhancement and health improvement. These nutrients are classified into two, macro and micronutrients. In addition, these micronutrients are further divided into vitamins and minerals. These vitamins are needed by individuals to help the body grow normally. Vitamins can be supplied by the food we eat. However, the body can make certain vitamins such as vitamin D and K. Individuals who are in strict vegetable diet usually need vitamin B12 supplement. In this article, we will be Focusing on Vitamin B 12 or also known as cyanocobalamin.
Vitamin B 12 is also a water– soluble vitamin. It is considered as essential because it is not produced by the body. Excellent sources of this vitamin include fish, shellfish, meat, milk and milk products. Vitamin B 12 is also available in supplements in combination with other vitamin B complex. Like the other B vitamins, vitamin B 12 is also necessary in maintaining healthy brain cells and in the normal production of red blood cells. Riboflavin is also a component of DNA which is the cells' genetic material. Vitamin B 12 in the stomach combines with a substance called intrinsic factor so that it can be absorbed into the blood stream.
Vitamin B 12 boosts mental alertness because it facilitates normal formation of body cells most especially the nerve cells. Vitamin B 12 is also an important component of the myelin sheath. Myelin sheath is necessary for the proper functioning of the nerves. Myelin sheath functions by increasing the speed of the movement of the impulse. With the presence of myelin sheath, the impulse hops from one sheath to another instead of just moving continuously along the nerve fiber. This is the reason why vitamin B 12 is commonly employed for boosting mental alertness and concentration. In fact, it is also commonly employed for treatment of memory loss and Alzheimer's disease.
Vitamin B 12 can also help lower the risk of cardiovascular diseases by decreasing the concentration of homocysteine in the blood stream. Studies show that high levels of homocysteine can greatly lead to atherosclerosis which is the narrowing of arterial walls. It can also increase the tendency of abnormal blood clotting thus increasing the risk of clotting – related disorders. These factors can precipitate heart attacks and cerebrovascular accidents or commonly known as stroke.
Another function of vitamin B 12 is its involvement with energy metabolism in every cell of the body. Therefore, vitamin B 12 is not only good for enhancing mental alertness but also increasing energy levels. It is also required by the body so that other nutrients from the diet can be absorbed and readily utilized by the cells.
Vitamin B 12 is relatively safe. It usually comes in combination with other B vitamins in the form of tablets, capsules, or liquid which can be bought over –the – counter.
(https://vitanetonline.com:443/forums/Index.cfm?CFApp=1&Message_ID=2370)
---
A Good Vitamin Plan Is Essential To a Health Child To Help Fight ADHD



Date: December 21, 2010 06:19 PM
Author:
Darrell Miller (dm@vitanetonline.com)
Subject: A Good Vitamin Plan Is Essential To a Health Child To Help Fight ADHD

Have you known any child who is having difficulty staying focused and paying attention, difficulty controlling behavior, and hyperactivity or over-activity? This child is probably experiencing attention deficit hyperactivity disorder or ADHD. ADHD is a common childhood disorders and can continue through adolescence and adulthood. Researchers are not sure what causes ADHD, although many studies suggest that genes play a large role.
Like many other health conditions, ADHD probably is a result of a combination of factors. There has been no cure for ADHD yet palliative management is promising in reducing symptoms of ADHD and improving the child's well being and optimal functioning. These include medications, psychotherapy, training and education or a combination of these managements. In this article, we will be Focusing on the natural vitamins that can help fight the exacerbation of ADHD symptoms which include:
1. Choline: Choline is a vital precursor to the production of neurotransmitters such as Dopamine and Acetylcholine. These nervous system chemicals are helpful in supporting concentration, alertness, and memory.
2. Zinc: Studies show that children in ADHD categories have lower levels of zinc and clincal studies reveal that those children who supplemented with extra zinc along with traditional ADHD medications have reported improvement of signs and symptoms most especially hyperactivity and impulsivity. Foods high in zinc include Seafood, oysters, salmon, crabmeat, and, red meat like beef, lamb and pork, poultry such as turkey and chicken, dairy products, nuts, beans, fortified cereals, and whole grains.
3. Fish oil: Most Oily Fish contain omega-3 fatty acids With DHA. These chemicals can improve mental skills and enhance the child's ability to organize activities. Possible cause for the low fish oil status of the ADHD children may be impaired conversion of the fatty acid precursors namely Linolenic Acid and alpha-linolenic acid to their longer and more highly unsaturated products, EPA and DHA, which are fish oil fats. Fish high in omega 3 fatty acids include salmon, albacore tuna, herring, mackerel, trout, sardines, flax seeds, walnuts, butternuts and soybeans.
4. Magnesium: Magnesium can have a calming effect. The best thing about magnesium is that it is abundantly found in many foods. Low dietary magnesium levels could lead to anxiety, irritability, and/or restlessness. This mineral can also play a role in sugar metabolism, which is important when wanting to stabilizing moods and concentration. Magnesium, a calming mineral, can be found in foods like nuts, black beans, peas, seeds and ready-to-eat whole grain cereals.
5. Vitamin B-6: Vitamin B-6 is needed for normal mental development and is important in the synthesis of brain chemicals including dopamine , serotonin, and norepinephrine. A B-6 deficiency has symptoms of inability to concentrate, irritability, and short-term memory loss. Regular consumption of vitamin B-6 could help reduce behavioral issues in a ADHD child. Good sources of B vitamins are milk, fish, eggs, yeast, green-leafy vegetables and cereals. Oranges are a great source of vitamin C and can improve our mood.
These are some of the natural vitamins that we find in our food. A good multiple vitamin supplements with iron can be safe and effective.
If you Suspect your child has ADHD, whats stopping you from getting him or her on a supplement plan today?
(https://vitanetonline.com:443/forums/Index.cfm?CFApp=1&Message_ID=2211)
---
Lycopene - A Powerful antioxidant with great promise



Date: December 10, 2010 06:11 PM
Author:
Darrell Miller (dm@vitanetonline.com)
Subject: Lycopene - A Powerful antioxidant with great promise

Lycopene
Lycopene is a tetraterpene carotene that is largely responsible for the red color of tomatoes and other fruits and vegetables such as carrots and papayas, although it is not a form of Vitamin A as other carotenes are. It is responsible for the production of the pigment beta-carotene which does have Vitamin A activity, and that is also found in carrots and similarly colored foodstuffs.

The health benefits of lycopene have been studied in relation to its possible antioxidant activity and its effect on atherosclerosis and other conditions of the cardiovascular system, and also in its potential anti-cancer properties. Although these properties are still under investigation, there is traditional and anecdotal evidence that is can be used to ward of cancer, heart disease and macular degeneration, a degenerative condition of the retina that results in loss of central vision.
It can be taken as a supplement as a form of insurance, even though the firm medical evidence for its use has yet to be established. While not claiming this to be the case with lycopene, many such traditional uses have eventually been proved to have a firm foundation in science, and many of the initial results and studies with lycopene are tending that way.
The Antioxidant Properties of Lycopene
Carotenoids tend to possess antioxidant properties, and lycopene is as much a carotenoid as the powerfully antioxidant beta-carotene. The problem is that studies Focusing specifically on lycopene are rare, and that while such properties can be assumed by association, they have not been conclusively proved for lycopene. Nevertheless, the health benefits of tomatoes are largely assumed to be due to their high lycopene content, particularly powerful when cooked.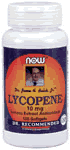 Laboratory studies have indicated lycopene to possess strong antioxidant properties, as would also be assumed from its strongly conjugated chemical structure. This would account for its perceived effect upon age-related macular degeneration, and also its possible anti-cancer properties. Several studies have also been carried out using tomato juice in treating atherosclerosis, an oxidative condition involving cholesterol deposition on the internal walls of the arteries.
These studies have been inconclusive, although everything is pointing toward lycopene being a powerful antioxidant displaying all the properties of Vitamin A and perhaps more. A lycopene supplement is believed to be safer than Vitamin A which can be toxic in large quantities (300,000UI +), and lycopene is used as an approved food coloring.
Have you had your Lycopene today?
(https://vitanetonline.com:443/forums/Index.cfm?CFApp=1&Message_ID=2206)
---
NADH 10 mg And 20 mg Enhanced with Bioenergy RIBOSE



Date: December 10, 2009 04:23 PM
Author:
Darrell Miller (dm@vitanetonline.com)
Subject: NADH 10 mg And 20 mg Enhanced with Bioenergy RIBOSE

NADH 10 mg And 20 mg Enhanced with Bioenergy RIBOSE™

NADH is the biologically-active form of vitamin B-3 (niacin), and is involved in a wide range of functions throughout the body. An easier way to understand it, is to think of NADH as a biological spark plug that makes it possible for us to become and remain energetic, active, and functioning at our best. Remove the "spark" and some of the most basic human functions will inevitably suffer. This is not speculation. It is the result of decades of scientific investigation that has examined the link between nutrition and chronic conditions; notably those related to cellular life cycles and apoptosis, excessive fatigue, enzyme decline, free radical expansion, cognitive disparity, intracellular balance, normalized aging, and many more important aspects of human health.*
Based on a wealth of ongoing studies, we have a great understanding of the benefits of NADH. Not only is it an effective source of cellular energy, it is also one the body's versatile electron donors—the molecule most frequently degraded during oxidation. Because of these characteristics NADH is, however, also very unstable with regard to light and oxygen, which leads to a very rapid loss of overall effectiveness. Additionally, poor lifestyle choices, such as the use of tobacco, excessive consumption of alcohol, drugs, and prescription medications, sleep deprivation, genetically-engineered foods, and a host of others can all inhibit the activity of NADH within the body. Hope is not lost, however.
NOW® NADH contains a patented form of NADH from Panmol® - the first natural stabilized, stomach acidresistant form of this unique vitamin B3 supplement. Panmol® uses a patented process to naturally preserve its effectiveness. The end result is a highly stable, and bioavailable NADH which can easily withstand the harsh, acidic environment of the stomach and digestive tract; a breakthrough in the battle against many of todays' most chronic conditions. NOW® NADH is available in both 10 and 20 mg potencies. Both varieties have been further enhanced with 200 mg of Bioenergy RIBOSE™ to support its cellular energy support properties.*
Who Stands to Benefit from NADH
With a proper supply of amino acids and/or B3 vitamins (niacin) the human body is, in fact, capable of producing a limited reserve of NADH. Under chronic strain however, the body's need for NADH increases. As we age, the body's ability to manufacture NADH becomes increasingly limited. With this in mind, the following groups stand to benefit the most from incorporating NOW® NADH into their supplement regimen.
• Those who work in stressful, cognitively-demanding professions
• Individuals who frequently struggle with fatigue
• People who have difficultly Focusing on routine tasks
• Older and elderly individuals
• Those who want to maintain a high level of mental alertness
• Professionals who travel extensively for business
• Those who experience jet-lag after long flights

(https://vitanetonline.com:443/forums/Index.cfm?CFApp=1&Message_ID=2115)
---
Bacopa Extract



Date: May 30, 2008 02:43 PM
Author:
Darrell Miller (dm@vitanetonline.com)
Subject: Bacopa Extract

You're ready to leave the house, you're already running late and you can't remember where you put the keys. You try retracing your steps, check all of your coat pockets and start to panic. You can't remember where you put them or where you last saw them. Does this sound familiar? Do you have trouble Focusing clearly? Our thinking process slows as we age. It is as if a cloud lingers over our brains, making it impossible to think clearly.
Improve Your Mind with Bacopa Extract
There is help for people who can't learn or think as fast as they once could. An all-natural product, bacopa extract, has been used for thousands of years as a "brain tonic" in India. It has been used to enhance memory, learning and concentration. This aquatic plant has strong antioxidant powers. It helps people retain new information by stimulating the brain's neurotransmitters.
Bacopa extract can be used for:
* Relieving anxiety
* Lessening depression
* Improving memory and learning
* Activating the brain
* Neutralizing free radicals
* Relieving stress
* Lessening the effects of ADHD in children
* Helping students learn
* Increasing mental alertness
* Producing a calming effect on the brain
* Learning new information quickly
* Retaining information longer
* Improving concentration and focus
* Treating Alzheimer's disease

It also has antispasmodic and anti-allergic properties.
Clinical Study Proves Benefits of Bacopa Extract
A study reported in the August 2002 issue of Neuropsychopharmocolgy, "Chronic Effects of Brahmi (Bacopa) on Human Memory," stated positive results. The study found that "Brahmi decreased the rate of forgetting of newly acquired information."
This means you can learn faster and think more clearly when taking a bacopa extract. Consider, for example, a situation in which you are meeting people for the first time and being introduced to them by name. Will you be able to remember any of their names when you see them across the room in 10 minutes? How about if you run into them a few weeks later?
What if you couldn't remember their name, or worse, called them by the wrong name? That doesn't send a very good first impression. Or maybe you have been on the receiving end of this and have been repeatedly called the wrong name by someone. You know how irritating it can be. Bacopa extract can help in this type of situation. Taken daily over an extended period of time, you will see a difference in the amount of information you can retain. You won't have to struggle so much to recall where you left your keys or the name of the person you just met.
Studies have shown that bacopa extract is effective for mental acuity. It helps by smoothing neurotransmitters and relaxing the brain. It has no known side effects and is deemed safe for children, as well.
Pair Bacopa Extract with a Healthy Lifestyle for Best Results
As with any natural supplement, bacopa will not improve your mental health unless it is accompanies by healthy lifestyle choices. Make sure you get the proper rest your body needs, daily exercise and good nutrition. Furthermore, it is important to exercise your brain. Find ways to challenge your mental alertness on a daily basis. Combine this with a daily dose of bacopa extract and you will see improvement in the clarity of your thinking.
(https://vitanetonline.com:443/forums/Index.cfm?CFApp=1&Message_ID=1805)
---
Six Foods that Boost Heart Health



Date: January 21, 2008 01:57 PM
Author:
Darrell Miller (dm@vitanetonline.com)
Subject: Six Foods that Boost Heart Health

The majorities of baby boomers are looking for a way to loose weight and lower their cholesterol. Both of these are two important factors in heart disease, which still remains the number one killer in the United States. The good news is that you can dodge heart disease through your food choices. Below are six foods that can help boost your heart health.
Many studies have proven the variety of health benefits given by fish, ranging from joint inflammation in arthritis sufferers to brain development in babies. The omega-3 fatty acids found in fish support circulation and improve blood vessel function. Researchers have also determined that omega-3s can prevent heart-attack deaths as they stop the electrical disturbance that causes death and half of all heart attacks are due to these arrhythmias. Each week, you should eat one to two 3-ounce servings of fatty fish such as an Alaskan salmon, anchovies, herring or mackerel. By baking or poaching these fish at low heart you can help to preserve the omega-3s. For vegetarians, omega-3 rich flaxseeds can be added to oatmeal, smoothies, or salads. For those who don't care for fish there are omega-3 oil supplements available as well.
Have you ever wondered why oatmeal is so good for you? In your body, this gluey beta-glucan, which is soluble fiber, binds to bile acids found in the intestines and stomach and excretes them as waste. In order to make more bile acids, the liver needs cholesterol and takes it from the blood. This results in lower blood cholesterol levels. You need 3 grams of soluble fiber each day to reduce your cholesterol by five percent. A cup and a half of cooked oatmeal is a good size serving that can be jazzed up in flavor with frozen berries, non-fat plain yogurt, almonds and much more.
High-glycemic foods like potatoes, white bread, and white rice should be avoided because you get a harmful burst of glucose and insulin that's harmful immediately after eating them. These bursts tire out the pancreas in the long run and increase the risk of diabetes and heart disease. Research also shows that having high-glycemic foods at one meal will make you even hungrier and eat more at the next, which is why these foods are associated with weight gain. People with excess fat are much more likely to develop heart disease and stroke even if there are no other risk factors. Because of this, Focusing on true grains such as brown rice, quinoa, and barley and choosing them over refined grains as much as possible.
Nuts are important for their unsaturated fats and their ability to help lower cholesterol. Walnuts actually contain omega-3 fatty acids, while almonds boost calcium, helping the heart muscle to contract, and Brazil nuts have selenium, which is a heart-protective antioxidant. About one ounce each day of nuts is good for you, but they do have a lot of calories so make sure to go easy on them. If you have a nut allergy, topping you salad with olives is a good alternative, as they contain unsaturated fats.
Beans also contain soluble fiber like oatmeal which helps to reduce cholesterol and keep arteries clear. By choosing the protein from beans instead of meat, you can cut back on saturated fats which raise cholesterol. Eating beans four to five times a week is recommended, as they can be added to a lot of meals. If you don't tolerate beans well, try adding kombu, a sea vegetable, to them to help break down the components that cause gas. Your body also does adapt to beans over time, so try building up your bean servings slowly. Food enzymes can help reduce gas as well so don't forget to take your enzymes.
Blueberries, strawberries, raspberries, and other berries all have strong antioxidant properties that can help fight heart disease and are also low in calories and high in fiber. Eating two cups of fruit each day for general health is recommended, but you should eat as many berries as you can tolerate. Free radicals can break down cholesterol that is flowing in your blood and make them sticky so to deposit on the arterial walls of your blood vessels. Fight this with antioxidant rich foods to reduce cholesterol build up.
Eating healthy is one step in boosting heart health and overall cardiovascular health. Exercise is also important in keeping your body strong and vibrant so one can live a healthier longer life.

--
Let Vitanet&reg improve your heart health!


(https://vitanetonline.com:443/forums/Index.cfm?CFApp=1&Message_ID=1701)
---
HDL Booster - Boost your good cholesterol



Date: March 16, 2006 12:51 PM
Author:
Darrell Miller (dm@vitanetonline.com)
Subject: HDL Booster - Boost your good cholesterol

HDL BOOSTER
(Product No. 02922)
DESCRIPTION:
HDL Booster is a physician-developed dietary supplement that has been clinically shown to increase good cholesterol levels, particularly HDL-2, the best form of cholesterol.* The formula combines essential vitamins and minerals, at levels recommended by the American Heart Association (AHA), with key amino acids, powerful antioxidants, and traditional herbal extracts to provide superior support for cardiovascular health.*  
HDL Booster:
<![if !supportLists]>· <![endif]>Formulated by Dr. Dennis Goodman, Chief of Cardiology at Scripps Memorial Hospital
<![if !supportLists]>· <![endif]>Clinically studied to increase good cholesterol levels up to 23%*1
<![if !supportLists]>· <![endif]>All-inclusive formula; includes ingredients recommended in accordance with the American Heart Association
<![if !supportLists]>· <![endif]>Replaces the CoQ10 depleted by cholesterol lowering (statin) drugs.*2
STRUCTURE/FUNCTION:
HDL Booster has been clinically shown to increase HDL cholesterol levels.* HDL Booster also supports healthy cholesterol and healthy triglyceride levels already within the normal ranges.* By reducing C-reactive protein levels, HDL Booster helps support the body's natural anti-inflammatory response.*  
FORMULA:
Two tablets (one serving) contain:
Vitamin C (ascorbic acid)                                                          148 mg
Vitamin E (as natural mixed tocopherols)                                    35 IU
Niacin (as niacinamide)                                                              21 mg
Vitamin B6 (as pyridoxine HCl)                                                  3 mg
Folic Acid                                                                                 301 mcg
Vitamin B12 (as cyanocobalamin)                                              20 mcg
Magnesium (from magnesium amino acid chelate)                       10 mg
Selenium (as L-selenomethionine)                                               49 mcg
Proprietary Blend                                                                      388 mg
   hawthorn (Crategus oxyacantha) berry extract,         
   taurine, garlic (Allium sativum) bulb, grape seed (Vitis
   vinifera) extract, grape skin (Vitis vinifera) extract,
   N-acetyl-L-cysteine, alpha-lipoic acid, soy (Glycine
   max) isoflavones, tocotrienols
L-Arginine (as L-arginine HCl)                                                  153 mg
L-Carnitine (as L-carnitine L-tartrate)                                        51 mg
Coenzyme Q10 (CoQ10)(ubiquinone 10)                         25 mg
Policosanol                                                                                7 mg
Other ingredients: See label for most current information.
Contains no: sugar, salt, yeast, wheat, gluten,  corn, dairy products, artificial coloring, artificial flavoring, or preservatives.  This product contains natural ingredients; color variations are normal. 
INTRODUCTION:
Cholesterol, the soft, waxy substance present among the lipids (fats) in the bloodstream and in all cells, is important for wide variety of physiological functions. It is essential for the formation of cellular membranes, necessary for the production of bile salts, and also plays a role in the synthesis of certain hormones.3-5
Cholesterol is both produced by the body and obtained from food. Endogenous cholesterol is formed by human cells, particularly liver cells, whereas exogenous cholesterol is absorbed through the gastrointestinal tract from food.3,4
Because cholesterol can not be metabolized for energy, it must be removed from the body once it has served its function. The major route of removal is through the liver, where it is processed and subsequently excreted from the body.3,4
Types of Cholesterol
Cholesterol is lipophilic ("fat loving" or water insoluble) by nature. It can not be dissolved in the blood, and must, therefore, be transported by carriers known as lipoproteins. These carriers are classified by density, with LDL (low density lipoproteins) and HDL (high density lipoproteins) being the most common.4,5
LDL is often referred to as "bad" cholesterol. LDLs carry cholesterol throughout the body. Conversely, HDL, or "good" cholesterol, is responsible for carrying cholesterol away from the arteries to the liver where it is eventually processed and eliminated from the body.3,4,6
Scientific studies have shown that both types of cholesterol are important indicators of cardiovascular health. But recent research, Focusing on the beneficial subtypes of HDL, has found that certain fractions of HDL may be more supportive of cardiovascular health than others. The two most notably supportive HDL fractions are HDL-2 and HDL-3.7
The smaller HDL-3 is synthesized by the liver and intestines. This form, which is known as "free cholesterol-rich" HDL, scavenges or "scoops up" free cholesterol. The cholesterol is then chemically altered by the addition of an ester group. When sufficient cholesterol is esterified, HDL-3 becomes HDL-2, which is therefore referred to as "cholesterol ester-rich" HDL. HDL-2 is larger in size and has been shown to be more cardiosupportive than HDL-3.*7  
HOW IT WORKS:
HDL is known to possess antioxidant activity and to help balance the body's natural anti-inflammatory response, both of which are important for cardiovascular health, but its most important function is the role it plays in cholesterol transport.6,8 High levels of HDL cholesterol are also associated with reduced platelet activity, another key indicator of arterial and venous health.9
Both HDL and LDL levels are important indicators of healthy cardiovascular function.* Therefore, supplements that increase the level of good cholesterol can profoundly impact heart health.* In 2002, an open label pilot study was conducted at Scripps Memorial Hospital to evaluate the effects of a proprietary supplement on lipid profiles. The dietary supplement, which mirrors HDL Booster and contains a combination of antioxidants, B-vitamins, amino acids, and botanical extracts, was developed by Dr. Goodman, the leading cardiologist at Scripps. The trial involved 50 people, who were evaluated prior to the study, then again at three and six months. After three months of supplementation, good cholesterol levels increased in all groups.* The changes were more pronounced at the six-month time point, where good cholesterol rose up to 23 percent and levels of HDL-2 (the best cholesterol) increased 50 percent in one subset of participants (HDL <40 mg/dL).*1 Additionally, the supplement also helped maintain healthy triglycerides levels that were already within the normal ranges.* Decreases in homocysteine, an amino acid found in the blood that plays a role in cardiovascular health, were observed as well.*1,10
The following chart summarizes the benefits of each of the ingredients in HDL Booster:
Ingredient

Benefit

Vitamin C

An antioxidant clinically shown to support the health of the cardiovascular system and increase HDL-2 cholesterol levels.*11,12 An important factor in many metabolic reactions, including the conversion of cholesterol to bile salts and the formation of healthy connective tissue. Vitamin C provides protection for the inner lining of the arteries.*13,14

Vitamin E

Another powerful antioxidant, which inhibits the oxidation of low density lipids by inactivating free radicals.* Thought to inhibit the breakdown of certain fatty acids that help form cell structures, especially membranes13

Also supports healthy cholesterol levels already within the normal range.*15,16

Niacin

In lipid metabolism, supports normal cholesterol production and metabolism to help retain healthy cholesterol levels that are already within normal limits.*13 Increases good cholesterol levels, particularly HDL-2 (the best cholesterol).*17 Through peripheral vasodilatation, niacin also supports the retention of healthy blood pressure that is already within the normal range.*13

Vitamin B6

An essential coenzyme for normal amino acid metabolism. In particular, vitamin B6 is necessary for the breakdown of homocysteine, an amino acid that plays a supporting role in cardiovascular health.* Also involved in the production of circulating antibodies.13 High levels of circulating vitamin B6 have been associated with reduced levels of C-reactive protein, another important indicator of heart health.*18

Folic Acid        

Another homocysteine lowering agent, folic acid is essential for the formation of red and white blood cells and involved in the synthesis of certain amino acids.*13

Vitamin B12

A ubiquitous coenzyme necessary for DNA synthesis. Also lowers homocysteine levels.*13

Magnesium

Increases HDL levels, supporting a healthy lipid profile, and helps maintain healthy blood pressure already within the normal limits.*19 Magnesium is a constituent of many coenzymes and is required for normal functioning of muscle and nervous tissue.20

Selenium

An essential trace mineral with powerful antioxidant capabilities.*20 Research has revealed that selenium supports cardiovascular function.*21

L-Arginine

An important amino acid and precursor to nitric oxide (NO), which is important for the health of the cardiovascular, immune, and nervous systems.*22 In clinical study, an L-arginine-enriched diet increased good cholesterol levels.*23

L-Carnitine      

A naturally occurring hydrophilic amino acid derivative, both produced in the kidneys and liver and derived from dietary sources. Along with coenzyme Q10, L-carnitine is a key factor in metabolism, supporting the production of cellular energy.*24 Also shown to increase good cholesterol (HDL) levels.*25 L-carnitine supports healthy blood flow.*26

Coenzyme Q10 (CoQ10)

A fat-soluble nutrient present in the mitochondria of virtually all cells, CoQ10 is an essential factor for cellular energy production.27 Also a powerful free radical scavenger, clinically shown support arterial health.*27,28

Supplementation significantly improves good cholesterol levels.*29 Additionally, CoQ10 supports healthy heart contractility and circulation.*

Policosanol

A unique mixture of essential alcohols, including octacosanol, tetracosanol, hexacosanol and triacontanol, derived from sugar cane.30 In a clinical study, supplementation resulted in a 14 percent increase in HDL cholesterol over an 8-week period.*31

Hawthorn Berry Extract

Helps retain healthy cholesterol levels already within the normal range.* Supports the muscle strength of the heart, helping to maintain healthy heart rhythm, contractility, and vascular circulation.*32 A source of antioxidant constituents that protect against oxidative damage.* Supports the health of veins and arteries.*33,34 Also helps maintain healthy blood pressure levels already within the normal ranges.*

Taurine

An essential amino acid, present in high amounts in the brain, retina, myocardium, skeletal and smooth muscle, platelets and neutrophils. Possesses both antioxidant and membrane-supportive properties.*35 Helps maintain a healthy lipid profile by increasing good (HDL) cholesterol levels.*36,37

Garlic Bulb

A powerful antioxidant that possesses wide-ranging cardiovascular health benefits.*38 Clinically shown to increase good cholesterol levels, particularly HDL-2 cholesterol.* 39

Grape Seed Extract

A source of free-radical scavenging phytonutrients, known as polyphenols.* Promotes healthy circulation.* Also supports cardiovascular health by increasing HDL cholesterol levels*40,41

N-Acetyl-L-Cysteine (NAC)

A derivative of the amino acid, cysteine, NAC is a key intermediary in the conversion of cysteine into glutathione, one of the body's primary cellular antioxidants.* Supports the health of the cardiovascular and immune systems.* Also shown to significantly increase in HDL cholesterol.*42

Alpha Lipoic Acid (ALA)

An antioxidant and vital cofactor necessary for the production of cellular energy, ALA helps recycle other important antioxidants, including vitamins C and E, CoQ10, and glutathione. Also helps maintain healthy blood flow and healthy heart contraction.*43

Soy Isoflavones

Provide antioxidant protection, supporting cardiovascular and immune system health.* Soy protein-enriched diet has been shown
(https://vitanetonline.com:443/forums/Index.cfm?CFApp=1&Message_ID=1238)
---
Lutein to fight age-related macular degeneration!



Date: February 27, 2006 05:53 PM
Author:
Darrell Miller (dm@vitanetonline.com)
Subject: Lutein to fight age-related macular degeneration!

Lutein: The Antiordinary Antioxidant
Lutein belongs to a class of compounds known as carotenoids. Carotenoids in general are yellow, orange, or red pigments responsible for many of the colors of the foods we consume each day. To date, over 600 carotenoids have been identified in nature, but are only produced by plants, algae and bacteria leaving humans and animals to consume carotenoids in the diet. Forty to fifty carotenoids are consumed in the typical US diet, but only 14 have been detected in the blood, indicating a selective use of specific carotenoids by the body. Lutein is one of these carotenoids found in the blood and has been increasingly associated with eye health over the last decade.
Lutein's role in eye health
In the human eye, lutein is concentrated in the center of the retina in an area known as the macula. Lutein is deposited in the macula through the lutein we consume in out diet or through supplements. This area is responsible for human central vision and is colored intensely yellow due to high concentrations of lutein. Lutein is thought to be beneficial for eye health by reducing damage in the eye in two ways: 1) by absorbing blue light (blue light is thought to increase free radical formation in the eye) and 2) by acting as an antioxidant, reducing damage in the eye caused by free radicals. Leading carotenoid researchers believe these functions may lead to a reduced risk of age-related macular degeneration (AMD) and cataracts.
Age-related macular degeneration
Macular degeneration is the leading cause of blindness in the USA in those over 65. twenty-five and thirty million people are afflicted worldwide and currently there are no effective treatments for the disease. The disease has two forms known as dry and wet AMD.
Ninety percent of AMD cases diagnosed are the dry form. In dry AMD, also referred to as early AMD, debris deposits under the center of the retina (known as the macula) interfering with its normal function. Parts of the macula atrophy, causing the central vision to slowly become dimmer or more blurry. Wet age-related macular degeneration, also known as late AMD, often develops in areas where dry AMD exists. Abnormal blood vessels grow and leak blood and fluid under the macula, causing scarring, which leads to rapid loss of central vision.
Dr. Joanna Seddon published one of the first studies demonstrating a link between lutein intake and AMD risk in 1994 (1). This epidemiological study compared the risk of developing AMD to nutrient intake and showed a significant reduction in risk for developing AMD as lutein intake reached 6mg per day (57% reduction in risk). Since the Seddon study, researchers have shown that increasing dietary lutein intake raises blood levels of lutein as well as levels of lutein in the eye (2). Bone et al. demonstrated that eyes with higher levels of lutein were less likely to be afflicted with AMD (3).
The latest clinical trial that investigated lutein's role in AMD is known as the lutein antioxidant supplementation trial (L.A.S.T) (4). This study evaluated the effects of lutein supplementation for one year in 90 veterans diagnosed with dry AMD. Supplementation with lutein in these subjects significantly increased the concentration of lutein in the macula. Improvements in visual function were also detected with lutein supplementation. Glare recovery, visual acuity, and contrast sensitivity were all improved. This study continues to build on clinical evidence that the dry form of AMD may be responsive to changes in nutrition.
Cataracts
A cataract is a natural clouding of the lens, the area of the eye responsible for Focusing light and producing clear, sharp images. For most people, cataracts are a natural result of aging. Currently in the US, cataracts are the second leading cause of blindness in the elderly behind AMD.
Lutein is the major carotenoid that has been identified in the human lens asn is thought to provide similar benefits to the leans that are seen in the retina. Two large epidemiological studies consisting of >70,000 women (age 45-71) and >30,000 men (age 45-75) compared the risk of cataract extraction to nutrient intake (5,6). Similar to AMD, a significant reduction in risk of cataract extraction was associated with lutein intakes of 6mg per day (20% reduction in risk). Besides cataract extraction, higher levels of lutein consumption have been associated with a decreased risk of cataract development and improvements in visual acuity and glare sensitivity in people with age-related cataracts.
Lutein consumption
The richest source of free lutein in the typical US diet are dark green leafy vegetables, with the highest concentration found in kale followed by spinach.
The average daily lutein intake is low, average between 1-2 mg/day. Currently there is no recommendations of the dietary guidelines for Americans 2005 (9 servings of fruits and vegetables every day) you would consume between 4 and 8 mg of lutein a day (7). Epidemiological evidence, animal models, and clinical data have indicated levels of 6-10 mg a day may be necessary to realize the health benefits associated with lutein consumption. By continuing to increase our intake of lutein, we begin to ensure the optimal health of our eyes.
References:
Seddon et al. (1994) dietary carotenoids, vitamin a, c, and e, and advanced age-related macular degeneration. Eye disease case-control study group. JAMA. 272: 1413-20.
Bone et al. (2000) Lutein and zeaxanthin in the eyes, serum and diet of human subjects. Exp. Eye Res. 71: 239-45.
Bone et al. (2001) Macular pigment in donor eyes with and without AMD: a case-control study. Invest. Ophthalmal. Vis Sci. 42: 235-40.
Richer et al. (2004) Double-masked, placebo-controlled, randomized trial of lutein and antioxidant supplementation in the intervention of atrophic age-relaged macular degeneration: the veterans LAST study (Lutein Antioxidant Supplementation Trial). Optometry. 75: 216-30.
Brown et al. (1999) A prospective study of carotenoid intake and risk of cataract extraction in the US men. Am. J. Clin. Nutr. 70: 517-24.
Chasen-Taber et al. (1999) A prospective study of carotenoid and vitamin A intakes and risk of cataract extraction in US women. Am. J. Clin. Nutr. 70: 509-16
HHS/USDA. Dietary Guidelines for Americans 2005. //www.healthierus.Gov/dietaryguidelines/CDC. National health and nutrition examination survey data 2001-2002. //www.cdc.gov/nchs/about/major/nhanes/nhanes01-02.html
Brandon lewis, Ph.D. is the applied research and Technical services manager at kemin health, L.C. in des moines, iowa. His responsibilities include the initiation and management of laboratory projects pertaining to the inclusion and analysis of kemin ingredients in vitamins and dietary supplements, as well as developing new applications and prototypes that include kemin ingredients. Prior to joining kemin, Brandon was enrolled at the university of Florida where he received his Ph.D. in Nutritional Science from the department of Food Science and Human Nutrition.
(https://vitanetonline.com:443/forums/Index.cfm?CFApp=1&Message_ID=1235)
---
The wellness Revolution - 90% Of Americans Carry Chemical Stew in their Bodies.



Date: October 01, 2005 01:22 PM
Author:
Darrell Miller (dm@vitanetonline.com)
Subject: The wellness Revolution - 90% Of Americans Carry Chemical Stew in their Bodies.

The Wellness Revolution
90% of Americans Carry Chemical Stew in their Bodies
The third national report on human exposure to Environmental Chemicals, issued this summer, shows that most people in the U.S., and especially children, carry a dangerous mixture of chemicals in their bodies. Nevertheless, the Center for Disease Control (CDC), authors of the report, issued a press release Focusing on progress made in a few areas—and most media looked no further than the optimistic press release.
The CDC sampled the blood and urine of thousands of subjects across the country for 148 environmental chemicals. This study found a significant decline since previous reports in exposure to secondhand smoke and in lead levels in children's blood.
Despite the positive headlines, however, the study documented the presence in human bodies of dozens of pesticides and toxic compounds used in consumer products. Among the findings:
About 1 – 18 women of child-bearing age have levels of mercury at or above the safe level set by the environmental protection agency (EPA).
More than 1 in 20 Americans carry dangerous levels of cadmium, primarily from exposure to tobacoo smoke. Recent studies link cadmium to kidney injury and low bone mineral density.
Chlorpyrifos, a pesticide that damages the nervous system, we found in more than half the samples, and was more highly concentrated in children ages 6 to 11. Primary exposure occurs through food.
Phthalates—chemicals found in cosmetics and soft plastics, which affect hormonal and genital development in fetuses and infants—were concentrated more highly in children's bodies. They were found at four times the EPA's safe levels.
Organochlorides such as DDT, which have been banned for decades, were found in the blood of subjects. These pesticides can be passed from mother to child in the womb and through breastfeeding.

Body Burden and the wellness Revolution

This Study—the latest indication that all of us carry a "body burden" caused by widespread chemical use in our society—shows the need for a system that relies on organic agriculture and alternative pest controls. The constant exposure to toxics we experience today is a major cause of chronic illness, including cancer, birth defects or abnormal development, brain or nervous system damage, hormonal and reproductive imbalances, and impaired immunity, to name just a few.

Meanwhile, individuals should take advantage of the organic products available in health food stores, and the herbs and nutrients that support detoxification and the liver, the main organ of detoxification, as well as immunity—for example, silymarin, N-acetyl cysteine, calcium d-glucarate, folic acid, Reishi and shiitake mushroom, and turmeric. A healthy lifestyle and appropriate supplementation can offer some protection from societal pollution.

Sources: Third National Report on Human Exposure to environmental Chemicals, 2005, available at www.cdc.gov. Los Angeles Times, 7/22/05. A Brief Companion to CDC's 2005 National Exposure Report, Physicians for Social Responsibility, www.psr.org. Pesticide action network, www.panna.org.



--
Vitanet &reg



(https://vitanetonline.com:443/forums/Index.cfm?CFApp=1&Message_ID=805)
---
8 Steps for Relieving Back Pain



Date: August 02, 2005 02:02 PM
Author:
Darrell Miller (dm@vitanetonline.com)
Subject: 8 Steps for Relieving Back Pain

1. POSTURE. Don't sit in the same position too long. Distribute your weight between your feet when standing. Always align your shoulders and head with your torso. Carry weight mostly with your legs and keep any held objects close to the body.
2. HERBAL RUBS. For muscle spasms, rub a mix of lobelia, myrrh and cramp bark extracts with a touch of cayenne into your back. They will act as muscle relaxants and pain relievers. Rub into aching area as needed. This mixture stores for approximately two years.
3. DEEP BREATHING. When you experience pain, your breathing becomes shorter and your muscles are more tense. Breathing deeply allows more oxygen to arrive to the affected area, helping it heal more quickly. Lie on your back, close your eyes and slowly breathe in and out as deeply as you can. Visualize your body expanding and closing and the oxygen moving through your body to the muscles in pain. Continue this for 20–30 minutes.
4. MSM. MSM is a sulphur compound that can relieve pain associated with muscle cramps. It works by interrupting pain impulses heading to the brain. By taking 1,000 mg three times a day for one to six weeks, you should see marked improvement.
5. HEALTHY DIET. The food you eat affects every tissue cell in your body. Eat more fiber and drink more water. Limit your consumption of coffee, soda and other stimulants (they have an unnatural effect on the nervous system, which can lead to muscle disfunction). If you are overweight, you are adding extra strain on your back—a diet would be beneficial.
6. YOGA. Yoga is an excellent way to relieve muscle tension and promote strength and relaxation. Even trying two yoga poses daily should alleviate some back pain.
7. MAGNETS. A growing number of health professionals believe that magnets can help relieve back pain. Magnets reportedly encourage blood flow and reduce inflammation. In a recent study on the benefits of magnets on post-polio patients, magnets were found to reduce back pain by up to 75 percent.
8. MENTAL REFocusing. Often physical pain associated with the back is only part of the problem. Repressed emotions and stress, say some researchers, can trigger physical responses in the body. By Focusing on the cause of your pain (i.e., daily stresses and problems, rather than the pain itself ), you can alleviate some of its symptoms.


--
Vitanet &reg


(https://vitanetonline.com:443/forums/Index.cfm?CFApp=1&Message_ID=719)
---
ST. JOHN'S WORT AND AIDS/HIV



Date: July 15, 2005 09:28 AM
Author:
Darrell Miller (dm@vitanetonline.com)
Subject: ST. JOHN'S WORT AND AIDS/HIV

ST. JOHN'S WORT AND AIDS/HIV
In 1991, some of the first work Focusing on St. John's wort's effects on AIDS and the HIV virus began. Science magazine reported on the first study using the isolated hypericin, a key compound in Hypericum.16 Fred Valentine and Howard Hochster, researchers at New York University Medical Center, began one of the first studies looking at how hypericin can help uninfected T-cells from being infected with the AIDS virus in a cell culture. Their focus was on hypericin because it is a virucidal agent, meaning it can precisely target new virus particles and prevent them from infecting other cells.
The only two drugs at that time approved for treating HIV infection—AZT and ddI—work by interfering with the key viral enzyme, reverse transcriptase. Since hypericin works more effectively than many drugs in regards to the reverse transcriptase phase, and since many animal tests have shown that it has low toxicity at therapeutic doses, researchers (including Valentine and Hochster) began these studies largely hoping that not only would hypericin work on its own, but that it would have a sort of synergistic effect when used with either AZT or ddI. 17
Additional studies are pointing to St. John's wort, and more so, hypericin, as having great potential in treating HIV. Acosta and Fletcher recently detailed the processes in which the human immunodeficiency virus works to infect human cells, and point out that hypericin is at least somewhat effective in inhibiting the four main phases of virus "growth"— binding and entry, reverse transcriptase, transcription and translation, and viral maturation and budding (the researchers note that hypericin is especially effective in binding and entry, the first phase.) This denotes that hypericin could eventually have special importance in completely stifling the development of the growth of any virus, and most importantly, that of the HIV virus.18
Another study assessing the use and attitudes of HIV sufferers concerning the use of more alternative treatments for the virus as opposed to clinical drug therapies showed both an extensive use of unconventional therapies and a very favorable response to using the alternative treatments, which, of course, St. John's wort was among. "Participants at all sites expressed positive views upon increasing unconventional remedies."19 The fact is that the world of synthetic medicines has been basically ineffective in not only treating and relieving the symptoms of AIDS, but also in finding a cure for the dreaded disease. Sufferers are giving alternative therapies a try, and the results are very promising.
A 1995 review appearing in Photochemisty-Photobiology treated the photodynamic properties of both hypericin and the structurally related hypocrellins for their anticancer and antiviral properties (especially the anti-human immunodeficiency virus). This article states that the promising anticancer and antiviral results obtained both in vitro and in vivo [in differing studies] have led to intensive investigation into their photo-physical and photochemical processes, especially kinetic studies of their intramolecular proton transfer . . . The biomedical advances of hypericins have been further promoted by significant progress in their chemical synthesis and the recent commercialization of . . . hypericin.20
Another study published in the September 1994 issue of Photochemistry-Photobiology gave hypericin the upper hand over the hypocrellins in treating HIV. Just one more vote in favor of promoting the use of St. John's wort, and more specifically, hypericin, for use in treating HIV and in overall clinical medicine.
(https://vitanetonline.com:443/forums/Index.cfm?CFApp=1&Message_ID=630)
---
Cancer and Echinacea



Date: June 24, 2005 03:45 PM
Author:
Darrell Miller (dm@vitanetonline.com)
Subject: Cancer and Echinacea

Cancer and Echinacea
Some experts believe that over the last 40 years, science has lost its battle with cancer. Progress has been slow and cancer mortality rates continue to rise despite the enormous amount of money spent on research. While most of us are aware of potential carcinogens which surround us at every turn, most of us do not take a preventative approach.
In other words, even if we eat nutritiously and try to protect ourselves from toxin exposure, cancers still develop. The role of the immune system in cancer pre vention is significant to say the least. Why some people develop cancerous tumors and others do not may be linked to immune function.
We're all aware of the new emphasis on antioxidants today. Likewise, stimulating and strengthening the immune system may also provide significant protection against certain types of malignancy. It's time to concentrate on why some of us don't get cancer instead of Focusing all our attention on why some of us do.
In addition to boosting the immune system, echinacea has been shown to increase pro p e rdin levels in the body which may be responsible for its anti-cancer activity. By increasing the production and secretion of interferon, echinacea may help enable the body to neutralize carcinogens.15
USDA researchers have found that echinacea contains a tumor inhibiting compound. This compound is an oncolytic lipid-soluble hydrocarbon. This particular substance which is found in the essential oil of echinacea, has shown its ability to inhibit lymphocytic leukemia and other types of cancers.
One theory concerning this activity is that it probably does not involve creating a cytotoxic effect directly on cancer cells, but rather stimulates the action of anti-cancer cells such as natrual killer cells already present in the body.
The fact that echinacea inhibits the enzyme, hyaluronidase may also be a factor. The same type of mechanism that breaks down the protective barrier around cells so that disease microbes can enter is thought to occur in the initial stages of tumor formation. Because echinacea prevents the formation of hyaluronidase, it may play a role in preventing the development of certain types of cancer.16
Allergies and Echinacea
German research has demonstrated echinacea's ability to treat certain allergic reactions.17 It may be the cortisone-like activity of echinacea which accounts for its anti-inflammatory action. In the case of allergic reactions, the immuno-suppressive action of echinacea kicks in.
An allergy occurs when the immune system becomes overly stimulated by the presence of an allergen. Each time that the allergen enters the body an allergic response is initiated. Echinacea can temper this cascade of symptoms by stabilizing mast cells, which are responsible for the histamine release which creates havoc with our bodies. This action results in a substantial reduction of allergy symptoms.
The fact that echinacea actually suppresses the immune system is nothing less than remarkable. This herb might be referred to as "the botanical with a brain." In other words, it can either stimulate or inhibit immune response as determined by the status of the body. Synthetic drugs do not have this ability.
Healing Stimulation by Echinacea
Because echinacea has antiseptic pro p e rties, it can be used both internally and externally to heal conditions such as bed sores, boils, burns, ulcers and wounds of any kind. The inulin Echinacin B content of echinacea extracted from the rhizome gives echinacea its wound healing pro p e rties. It also accelerates the production of granulomatous tissue which is necessary for tissue healing in the body. 18
Russian studies have shown that echinacea also helps to stimulate healing in wounds and prevents blood clotting.19
Chronic Fatigue Syndrome and Echinacea
Because echinacea contains the polysaccharides inulin and echinacin it may be helpful in fighting stubborn viral infections such as Chronic Fatigue Syndrome. Anytime the immune system becomes c o m p romised due to exhaustion, allergies, or depression, viral and bacterial invasion can occur. The chemical compounds contained in echinacea promote improved resistance to all septic or infectious conditions.20
Prostate Disorders and Echinacea
Echinacea is believed to be one of the best herbs in the treatment of enlarged prostate glands or other prostate disorders .21 Its anti-inflammatory properties are believed to help decrease swelling and irritation. Tests on mice have shown that using echinacea to control inflammatory responses has resulted in a decrease in edema or swelling.
Weight Loss and Echinacea
When combined with chickweed, echinacea has been used to promote weight loss.22 Scientifically, there is a lack of data to explain this particular effect.
Echinacea and Skin Damage
Any type of skin damage, whether caused by injury or infection can be treated with echinacea. One of the major actions of this herb is its ability to inhibit a specific enzyme that weakens connective tissue cells when they are exposed to certain microorganisms. This enzyme is called hyaluronidase .23 Whenever skin cells have been compromised by infectious organisms, echinacea can help prevent the spread of infection and speed the healing of the skin by preventing the break down of skin tissue at the cellular level. The anti-hyaluronidase action of echinacea, especially when applied as a poultice, can significantly prevent infection and enhance healing in burns, cuts, and abrasions.
In addition, topical applications of echinacea are valuable in treating snake and insect bites. German research suggests that echinacea extracts and salves can benefit a variety of inflammatory skin conditions including: psoriasis, eczema, and herpes.24
Yeast Inf ect ions and Echinacea
Yeast infections are caused by an fungus called Candida albicans. This particular organism has been the subject of intense interest, research and controversy over the last several years. Standard medical therapies for yeast infections usually involve the use of antibiotics and antifungal drugs which can, in themselves, compromise the immune system. In laboratory tests using control groups, subjects who received echinacea we re compared to those who took standard antifungal treatments. In these cases, better results we re obtained with the echinacea.25 It is the polysaccharides contained in echinacea which seem to enhance the resistance of the immune system against the Candida fungus. This finding again stresses that echinacea may have important therapeutic applications for anyone who is in a weakened state and susceptible to opportunistic infections.26 Echinacea in both external and internal forms can be used to treat yeast infections. It has been suggested that anyone who has recurring yeast infections should consider adding echinacea extract to their repertoire of health supplements.
Inflammation, Arthrit is and Echinacea
Some laboratory tests have demonstrated that echinacea has certain anti-inflammatory pro p e rties which can help prevent or decrease the inflammation and swelling typically found in arthritis sufferers. Unlike the inflammatory response of the body to infections, the chronic inflammation of joint diseases such as arthritis is not desireable. In these cases, echinacea can help to inhibit chronic inflammation. Its effect is considered equal to approximately half of that resulting from steroid drugs like cortisone in arthritic patients.27
Apparently, echinacea contains a specific factor which prevents inflammation and swelling when observed in certain laboratory tests. This particular tonic action may be quite helpful for people who suffer from chronic arthritis. Arthritis symptoms result from an immune response which creates inflammation in the joints. As is the case with allergies, when arthritis is present, echinacea inhibits the inflammatory action of the immune system.
It is interesting to note that another component of echinacea actually boosts the inflammatory response when it is appropriate. For this reason, wounds respond well to echinacea.
Steroids are commonly prescribed for inflammatory diseases such as arthritis. Because steroid drugs have so many negative side-effects, echinacea may prove to be an invaluable treatment for improper immune system reactions that cause conditions like arthritis.
HIV and Echinacea
At this writing, the possible role of echinacea on HIV has not been established. While some preliminary studies look promising, much more research is needed to determine whether or not echinacea's stimulation of immune function will benefit AIDS patients.
(https://vitanetonline.com:443/forums/Index.cfm?CFApp=1&Message_ID=416)
---
History



Date: June 24, 2005 01:13 PM
Author:
Darrell Miller (dm@vitanetonline.com)
Subject: History

HISTORY
Because 20th century medical practices have routinely over - prescribed antibiotics, the notion of a natural antibiotic with virtually no side-effects is intriguing to say the least. Echinacea is one of several herbs which possesses antibacterial, antiviral and antifungal properties. In a time when new life-threatening microbes are evolving and pose the threat of modern-day plagues, herbs such as echinacea are particularly valuable. More and more health practitioners are Focusing on fortifying the immune system to fight off potential infections rather than just treating infection after it has developed.
Echinacea is enjoying a renaissance today. During the late 1980's, echinacea re-emerged as a remarkable medicinal plant. In addition to its infection fighting properties, echinacea is known for its healing properties as well. As was the case with so many herbs, echinacea lost its prestige as a medicinal treatment with the advent of antibiotics. It has experienced a resurgence over the last two decades.
Echinacea has several other much more romantic names including Purple Coneflower, Black Sampson and Red Sunflower. It has also become the common name for a number of echinacea species like E. angustifolia, E. purpurea, and E. pallida. The genus derives its name from the Greek word echinos which refers to sea urchin. This particular association evolved from the prickly spiny scales of the seed head section of the flower. Historically, echinacea has sometimes become confused with Parthenium integrifolium.
The word echinacea is actually apart of the scientific latin term, echinacea angustifolia, which literally translated means a narrow - leafed sucker. The plant grows wild as a perennial exclusively in the midwestern plains states, but can be cultivated almost anywhere . Echinacea leaves are pale to dark green, coarse and pointy. Its florets are purple and its roots, black and long.
Echinacea has a strong Native American link in the Central Plains. Native Americans are credited with discovering the usefulness of this botanical without knowing its specific chemical properties. It was routinely used by Na t i ve Americans to treat toothaches, snakebite, fevers and old stubborn wounds.
Native Americans thought of echinacea as a versatile herb that not only helped to fight infection, but increased the appetite and s t rengthened the sexual organs as well. The juice of the plant was used to bathe burns and was sprinkled on hot coals during traditional "sweats" used for purification purposes. It is also believed that some Native Americans used echinacea juice to protect their hands, feet and mouths from the heat of hot coals and ceremonial fires.1 According to Melvin Gilmore, An American anthropologist who studied Native American medicine in the early part of this century, Echinacea was used as a remedy by Native Americans more than any other plant in the central plains area.
In time, early white settlers learned of its healing powers and used the plant as a home remedy for colds, influenza, tumors, syphillis, hemorrhoids and wounds. Dr. John King, in his medical journal of 1887 mentioned that echinacea had value as a blood purifier and alterative. It was used in various blood tonics and gained the reputation of being good for almost every conceivable malady. It has been called the king of blood purifiers due to its ability to improve lymphatic filtration and drainage. In time, echinacea became popular with 19th century Eclectics, who were followers of a botanic system founded by Dr. Wooster Beech in the 1830's. They used it as an anesthetic, deodorant, and stimulant.
By 1898, echinacea had become one of the top natural treatments in America. During these years, echinacea was used to treat fevers, malignant carbuncles, ulcerations, pyorrhea, snake bites and dermatitis. In the early twentieth century, echinacea had gained a formidable reputation for treating a long list of infectious disease ranging from the commonplace to the exotic. The Lloyd Brothers Pharmaceutical House developed more sophisticated versions of the herb in order to meet escalating demands for echinacea.
Ironically, it was medical doctors who considered echinacea more valuable than eclectic practitioners. Several articles on echinacea appeared from time to time in various publications. Its attributes we re re v i ewed and, at times, its curative abilities ranged from the sublime to the ridiculous. In 1909, the Council on Pharmacy and Chemistry of the American Medical Association decided against recognizing echinacea as an official drug, claiming that it lacked scientific credibility. It was added to the National Formulary of the United States despite this type of negative reaction and remained on this list until 1950.
Over the past 50 years, echinacea has earned a formidable reputation achieving worldwide fame for its antiviral, antifungal and antibacterial actions. Consumer interest in echinacea has greatly increased, particularly in relation to its role in treating candida, chronic fatigue syndrome, AIDS and malignancies. Practitioners of natural medicine in Eu rope and America have long valued its attributes. In recent, years, German research has confirmed its ability to augment the human immune system. Extensive research on echinacea has occurred over the last twenty years. Test results have s h own that the herb has an antibiotic, cortisone-like activity.
Echinacea has the ability to boost cell membrane healing, protect collagen, and suppress tumor growth. Because of its immuno-enhancing activity, it has recently been used in AIDS therapy. Research has proven that echinacea may have p rofound value in stimulating immune function and may be particularly beneficial for colds and sore throats.3
(https://vitanetonline.com:443/forums/Index.cfm?CFApp=1&Message_ID=412)
---
Sytrinol - A Natural Solution for Addressing Cholesterol



Date: June 21, 2005 05:16 PM
Author:
Darrell Miller (dm@vitanetonline.com)
Subject: Sytrinol - A Natural Solution for Addressing Cholesterol

Sytrinol - A Natural Solution For Addressing Cholesterol
By Richard F. Staack, Ph.D., M.B.A.
Sytrinol™, a patented proprietary formula derived from natural citrus and palm fruit extracts, combines citrus polymethoxylated flavones (PMFs), palm tocotrienols and other proprietary constituents. This combination results in a synergistic effect for maintaining cholesterol levels in the normal range, including total cholesterol, LDL cholesterol, and triglyceride levels, as demonstrated by a long-term, three-phase clinical trial. This trial is extremely significant because it is a randomized, placebo-controlled, crossover design, one of only a few in the dietary supplement industry. Sytrinol has also been shown to maintain normal levels of high-density lipoproteins (HDL), the beneficial cholesterol. Additionally, Sytrinol is a powerful antioxidant with numerous heart health benefits and also plays a significant role in reducing cellular irritation.
What are polymethoxylated flavones?
Polymethoxylated flavones are a highly methoxylated sub-classification of citrus flavonoids. This process occurs naturally and results in a more biologically active molecule. This is especially true for tangeretin and nobiletin, two of the primary polymethoxylated flavones in Sytrinol. Tocotrienols, naturally occurring analogues of tocopherol (natural vitamin E), are the other proprietary ingredient in Sytrinol and are a group of minor dietary constituents that have been studied for their effect on heart health.
Sytrinol's Proven Benefits
Sytrinol is the result of over 12 years of research Focusing on the relationship between polymethoxylated flavonoids, tocotrienols, and cardiovascular health. Sytrinol?s benefits have been shown in vitro, in vivo, and in multiple clinical studies. In these studies, subjects consumed 150 mg of Sytrinol twice per day (300 mg/day) and were instructed to keep the same dietary habits and maintain their caloric intake. Fasting blood samples were drawn at study onset, and at 4-weeks, 8-weeks, and 12-weeks. The results of the clinical studies were all similar in their effect, with a reduction of total cholesterol up to 30 percent, LDL cholesterol up to 27 percent, and total triglycerides up to 34 percent in twelve weeks compared to the placebo group. Additionally, the LDL/HDL ratio was significantly reduced in all clinical studies up to 30 percent. Another very important benefit of Sytrinol that cannot be claimed by other cholesterol-addressing supplements is its effect on C-reactive protein (CRP), which plays a role in cardiovascular challenges. Recent research has established that inflammation may cause C-reactive protein to be produced in the body. Specific PMFs, including nobiletin and tangeretin, have been studied for their anti-inflammatory properties, suggesting that Sytrinol may have a positive effect on CRP Sytrinol has also been shown to be a powerful antioxidant. The polymethoxylated flavones have been researched for over 25 years demonstrating their antioxidant effects for heart health. Studies have shown that polymethoxylated flavonoids and their metabolites are excellent sources of dietary antioxidants that are able to suppress many of the events of free radical damage, including cellular irritation. The tocotrienols in Sytrinol have a higher antioxidant activity than tocopherols. Alpha-tocotrienol has been shown to be up to 60 times more potent than alpha-tocopherol in the prevention of lipid peroxidation. Other research has demonstrated that the delta and gamma isomers of tocotrienols also have potent antioxidant activity.
Mechanisms
Sytrinol has three complementary mechanisms of action in the body that delivers cardiovascular benefits. *Polymethoxylated flavones decrease apolipoprotein B, the structural protein needed for endogenous synthesis of LDL cholesterol. *Polymethoxylated flavones (tangeretin & nobiletin) decrease diacylglycerol acetyl transferase, a liver enzyme needed for endogenous synthesis of triglycerides. *Tocotrienols inhibit HMG CoA reductase, the liver enzyme responsible for endogenous synthesis of cholesterol. These mechanisms work synergistically to support normal total cholesterol, LDL cholesterol, and triglyceride levels, more significantly than other natural supplements on the market today. Sytrinol can also be combined with other ingredients such as phytosterols. Phytosterols help block cholesterol in the gastrointestinal tract while Sytrinol helps block cholesterol synthesis in the body. This suggests that, when combined, a more pronounced effect on maintaining normal cholesterol levels would result.
Consumer Friendly
The ease of compliance for consumers is a major consideration for a successful natural heart health product. Consumers do not have to take Sytrinol prior to, immediately following, or directly with their meals and, as a result, are more likely to take the correct dosage and continue using the product. Sytrinol can be taken in tablets, or softgels, which are easy to swallow because of the low dosage. Sytrinol will also be available in functional foods.
Dr. Richard Staack is the Vice President of Business Development, Technology, and Science at SourceOne™ Global Partners. He received his Master of Science and Doctorate in Nutritional and Biochemical Toxicology from the University of Illinois, Urbana-Champaign. He received his Master of Business Administration with Distinction from DeVry University. Dr. Staack has received several awards and honors in the field of nutrition, is associated with numerous professional affiliations, and has published several articles on nutrition and toxicology in peer-reviewed journals.
Disclaimer: the above article is for informational purposes only and is not intended to diagnose or treat a particular illness. The reader is encouraged to seek the advice of a holistically competent licensed professional health care provider.


--
Vitanet &reg


(https://vitanetonline.com:443/forums/Index.cfm?CFApp=1&Message_ID=386)
---
Vision Quest - help fight eye problems.



Date: June 18, 2005 08:34 AM
Author:
Darrell Miller (dm@vitanetonline.com)
Subject: Vision Quest - help fight eye problems.

Vision Quest by Phyllis D. Light, RH Energy Times, February 11, 2004
Since your eyes are in constant use every day, exposed to the damaging energy of sunlight and pollutants that waft through the air, these delicate orbs are often in danger of wearing out.
To keep this vital part of your anatomy functioning as you age, you have to feed and care for your eyes properly. Otherwise, you are in real danger of losing your vision and independence.
Your vision may be in danger. Experts estimate that 8 million Americans over the age of 55 are at serious risk of blindness linked to a condition called age-related macular degeneration (AMD). AMD can wipe out your central vision and is the primary cause of blindness in Western society.
While AMD causes no pain, it blurs the sharp, central vision necessary for driving, reading and other activities where you need to see either up close or straight ahead. During AMD, the macula, the part of the eye that allows you to pick out fine detail, is destroyed. The macula sits at the center of your retina, the nerve center at the back of your eye that senses light and sends optic signals to the brain.
Age is not the only risk factor for AMD. Scientists have isolated a genetic defect that can lead to some forms of macular degeneration (Nature Genetics 2001; 27:89-93). Smoking and excessive exposure to sunlight are other hazards best avoided if you want to save your sight.
In many cases, AMD progresses so slowly that victims of this condition don't even notice that their vision is deteriorating until much of it is irrevocably gone.
Dry and Wet AMD
Wet AMD occurs when blood vessels in back of the retina start to overgrow and leak blood. As this occurs, blood and other fluids push on the macula and quickly damage its sensitive nerve endings. When wet AMD occurs, you lose your central vision rapidly. If straight lines appear wavy to you, you may be suffering from wet AMD. If you notice this or other unusual vision changes, contact an eye care specialist as soon as possible. You need what is called a comprehensive dilated eye exam that can uncover signs of AMD.
Dry AMD strikes the eye when light-sensitive cells in the macula slowly deteriorate, gradually blurring central vision in the affected eye. As dry AMD progresses, a blurry spot in the center of your vision may appear. Eventually, as more of the macula becomes dysfunctional, the central vision in the eye can gradually disappear.
The most common sign of dry AMD is slightly blurry vision. This can make it hard to recognize faces and also make it harder to read without very bright light. Dry AMD generally attacks both eyes, but vision can be lost in one eye while the other eye stays normal. In the early stages of dry AMD, drusen, yellow deposits that gather under the retina, may form. Dry AMD progresses in three stages:
• Early AMD: Small drusen form but vision is unaffected.
• Intermediate AMD: Many medium drusen appear or, alternately, one large drusen occurs. Center vision is often blurred and reading requires bright lights.
• Advanced Dry AMD: Drusen formation is accompanied by deterioration of tissue in the macula. Blurs in central vision expand, eventually destroying most vision. Note: Because of the fast destruction it causes, wet AMD is an advanced form of this disorder that is considered more severe than the dry version.

Vitamins and Minerals for AMD

Fortunately, scientists have found ways to combat AMD: An analysis of a study called the national Age-Related Eye Disease Study (AREDS) shows that more than 300,000 Americans could avoid losing their sight to AMD if they took daily supplements of antioxidant nutrients and zinc.

This conclusion, reached by scientists at Johns Hopkins' Wilmer Eye Institute, is based on research involving more than 4,500 adults suffering various stages of AMD. The study demonstrated that people who already had some AMD could lower their risk of the more advanced form of this condition by 25% when they took vitamin C, natural vitamin E and beta carotene along with zinc. Those suffering from advanced AMD lowered their chances of losing vision by about 19%. (Supplements did not affect the risk of cataracts or the chances of some vision loss for people in the early stages of AMD.)

" Without treatment to reduce their risk, we estimate that 1.3 million adults would develop the advanced stage of AMD," says Neil M. Bressler, MD, professor of ophthalmology at Johns Hopkins and author of the current study, published in Archives of Ophthalmology (11/03).

According to Dr. Bressler and the other researchers, people who now have intermediate AMD (some vision loss) in one eye have about a 1 in 16 chance of having their vision deteriorate until they have advanced AMD. They also calculate that about 1 in 4 of those with intermediate AMD in both eyes and 43% of those with advanced AMD in one eye will develop advanced AMD in five years without treatment.

In their view, older people at risk of AMD blindness should take daily supplements of 500 milligrams of vitamin C, 400 milligrams of natural vitamin E, 15 milligrams of beta carotene, 80 milligrams of zinc as zinc oxide and 2 milligrams of copper as cupric oxide. Evidence also exists that a diet which is high in fat can cause AMD to progress to an advanced stage. The exceptions: The healthy fats found in fish and nuts (Archives of Ophthalmology 2003; 121:1728-37).

Lutein Protection

Oddly enough, some of the same pigments that color vegetables and other foods also color your eyes. And scientists believe that those pigments, which are classified as carotenoids, help protect the eyes by helping them fight off the negative effects of caustic molecules called free radicals. Free radicals are formed when the energy from sunlight strikes the eyes and disrupts the composition of natural chemicals found there.

When scientists compared healthy eyes with eyes suffering from AMD, they found that AMD eyes contained lower levels of lutein and zeaxanthin, carotenoid pigments contained in egg yolk, spinach, broccoli and other dark green vegetables (Ophthalmology 2003; 109:1780). Furthermore, they found that levels of these chemicals generally decline as you grow older.

" This research is a major step toward large-scale clinical studies to prove the extent to which lutein and zeaxanthin protect against age-related macular degeneration," says Paul S. Bernstein, MD, PhD, at the University of Utah School of Medicine at Salt Lake. "We know that these carotenoids are specifically concentrated in the macula of the human eye."

Dr. Bernstein adds that, as you age, taking supplements containing lutein and other antioxidants may lower your AMD risk. In his investigation, people with AMD who did not take lutein had one-third less lutein in their eyes than older people whose vision was normal.

Avoiding Cataracts

Another eyesight hazard is cataracts, in which the eye's lens-the part that focuses incoming light onto the retina-becomes cloudy. Cataracts form when the proteins found in the normally clear lens become damaged; signs include progressively blurred vision (especially outdoors), Focusing problems, seeing streaks of light from headlights and stoplights, and colors that look faded.

Cataract is the leading cause of blindness worldwide, according to the World Health Organization. One of every six Americans 40 and older suffers from some degree of cataract; it affects half of all Americans who reach age 80. Nuclear cataracts, the most common form of this disorder, develop in the center of the lens and tend to grow slowly. Cataracts may also develop at the back of the lens; this form is linked to eye trauma and long-term use of certain medications, including steroids.

Like AMD, cataracts become more common as people age. Up to 40% of individuals between the ages of 75 and 85 have them, compared with only 5% to 10% of those folks under the age of 65. And like AMD, sunlight exposure and smoking increase the risk of developing cataracts, as does the presence of diabetes.

Lutein and zeaxanthin, the carotenoids that are so plentiful in the macula, are also found in the lens (although in lower concentrations), leading many researchers to believe that these nutrients may help drop your risk of cataract development. Early studies indicate that an increased intake of lutein and zeaxanthin reduces one's chances of needing cataract surgery, the most common surgery in the United States (American Journal of Clinical Nutrition 1999; 70(4):509-16; 517-24).

Antioxidants and the Lens

Scientists believe that free-radical damage is a leading cause of cataracts, and so it isn't surprising that antioxidants have proved useful in preventing this problem.

Almost 500 women filled out diet questionnaires as part of a very large research effort called the Nurses' Health Study; those who had taken vitamin C supplements for 10 years or longer enjoyed the lowest rates of nuclear cataracts (Archives of Ophthalmology 2001; 119:1009-19).

So the answer to lowering your risk of eye problems is clear, whether you are already in your mature years or plan to be someday: Lead a healthy, eye-friendly lifestyle, eating a diet filled with colorful fruits and vegetables. Take frequent walks and jogs around the block.

And yes, when you kick back and take your just-as-frequent doses of antioxidant supplements, you're allowed to take your sunglasses off and see the world clearly.



--
Vitanet &reg



Solaray - Ultimate Nutrition - Actipet Pet supplements - Action Labs - Sunny Greens - Thompson nutritional - Natural Sport - Veg Life Vegan Line - Premier One - NaturalMax - Kal

(https://vitanetonline.com:443/forums/Index.cfm?CFApp=1&Message_ID=374)
---
Prostate Health Naturally



Date: June 16, 2005 11:11 AM
Author:
Darrell Miller (dm@vitanetonline.com)
Subject: Prostate Health Naturally

Nature's Life Prostate Health Options


Prostate Health... Naturally

Prostate issues too often put a damper on the activities of men of all ages and they are far more common than previously thought. According to some studies, virtually all men will eventually experience prostate issues.

Men with enlarged prostates experience discomforts that may include difficulty urinating, increased frequency and urgency of urination, bouts with sleep-disturbing nighttime urination and lower back discomfort. Dealing with the discomforts from enlarged prostates may be costly, too. Every year about 400,000 men have prostate surgery, adding over $3 billion annually to the national health care bill.

Nature's Life offers several products to support prostate health, including Saw Palmetto as a whole berry concentrate, and three doctor-formulated combinations including Saw Palmetto for supporting prostate health. All of these products are designed to provide nutritive support for:

healthy prostate gland function
normal urine flow

Nature's Life® Prostate formulas are made from all natural ingredients… only the finest available. Regardless of the formula you prefer, you can always be sure of the same superior quality and consistent results.

Prostate function
A small doughnut-shaped gland, the prostate surrounds the urethra where it leaves the bladder. The prostate produces an alkaline substance which makes up the largest part of the seminal reproductive fluid (semen).

Most men's prostates start to enlarge at about age 50. As the prostate gland enlarges, it pinches the urethra, causing reduced urine flow and increased discomfort. Research into prostate enlargement is Focusing on male hormones, or androgens. In older men, androgen production changes result in higher levels of dihydrotestosterone (DHT), which is produced from testosterone. The prostate is more likely to enlarge when higher levels of DHT are present.

The Holistic Approach
A unique combination of herbs, amino acids, vitamins, minerals, phytonutrients, and essential fatty acids may help provide nutritional support to maintain good prostate health.

Saw Palmetto Berry (Serenoa repens B.)
The berries from this small tropical palm contain lipophilic sterols and essential fatty acids, including beta sitosterol. Saw Palmetto extract may also support normal inflammatory response by inhibiting the production of prostaglandins. Research suggests that Saw Palmetto may help to increase urine flow and decreases nighttime discomfort. Saw Palmetto has been the subject of numerous double blind clinical trials. All of these effects of Saw Palmetto make it the key ingredient to support prostate health.

Pygeum Bark (Pygeum africanum H.)
The bark of this tall African tree contains lipophilic sterols, including beta sitosterol and sitosterone plus unique fatty acids. These ingredients influence prostaglandin synthesis to help provide nutritional support for a normal inflammatory response. Other components of pygeum may provide nutritive support to help maintain normal prostate size.

Stinging Nettle (Urtica dioica L.)
A common "weed" around the world, stinging nettle has a long history of traditional use to support normal urine flow. Nettle contains substances that may have anti-androgen activity. Many commentators feel that the potential beneficial effects of Nettle extract are increased when combined with Saw Palmetto.

Pumpkin Seed (Cucurbita pepo)
The seeds of this familiar food is a good source of zinc, phytosterols, and essential fatty acids: nutrients essential to prostate health. Preliminary studies find pumpkin seed extract promising alone, but combinations of pumpkin seed oil with nettle and/or saw palmetto have the potential to help restore and maintain healthy prostate size.

Minerals
Zinc is concentrated in the prostate gland and is a major constituent
of seminal fluid. Zinc appears to play a role in maintaining healthy male hormone balance, possibly by its effect on 5-alpha reductase, the enzyme which produces powerful androgens in the prostate. Preliminary reports suggest that zinc may be helpful in supporting urinary comfort. Copper is added to balance the zinc and prevent a
copper deficiency.

Active Aminos™ (Glutamic Acid, Alanine & Glycine)
These are the three amino acids found in highest concentration in the prostate. A recent study suggested that this combination of amino acids may help support normal urination and urinary urgency.

Beta Sitosterol
The oil constituents of a few plants, including soybeans, pygeum, and pumpkin seeds, contain a mixture of phytosterols, or plant hormones, that include beta sitosterol. Recent studies have suggested that beta sitosterol may help to support normal urine flow. Research also suggests that beta sitosterol may also support normal prostaglandin synthesis thus normalizing the inflammatory response.

Vitamin B-6 (Pyridoxine HCl)
This essential B vitamin is required for many metabolic processes, including the use of amino acids such as Glutamic Acid, Alanine and Glycine.

Lycopene: A valuable addition
Lycopene is an antioxidant carotenoid found primarily in most tomato products. In men, lycopene is stored in the prostate and testes, and has been associated with protecting the health of the prostate by acting as an antioxidant. As men age, the level of lycopene is diminished, therefore it should be replaced by food intake or supplements.

Several other herbs have traditionally been used for prostate and urinary tract health:

Herbs
Traditional Indications*
Burdock Root
(Arctium lappa L.)
Contains polyacetylenes, amino acids and inulin for restoring harmony to the body.
Cayenne Fruit
(Capsicum annuum L. var. annuum)
Contains capsaicin and saponins for stimulating blood flow.
Goldenseal Root
(Hydrastis canadensis L.)
Contains alkaloids, including berberine, a powerful tonic for all mucus membranes.
Gravel Root
(Eupatorium purpureum L.)
Contains active volatile oils and flavonoids; for healthy kidney and bladder function.
Juniper Berry
(Juniperus oxycedrus L.)
Contains essential oils, flavone glycosides, organic acids and terpenes for healthy kidney and bladder function.
Marshmallow Root
(Althaea officinalis L.)
Mucilage, containing poly-saccharides and uronic acid for normal urine flow.
Parsley Leaf
(Petroselinum crispum M.)
Contains coumarin and flavonoids for normal urine flow.
White Pond Lily Root
(Nymphaea odorata)
For intestinal cleansing.

* These are traditional indications, and Nature's Life does not guarantee that the indicated herb will have the referenced benefit at the levels provided.


Lifestyle Choices
Nutritionists believe that diet and exercise contribute a great deal to the success of natural prostate self-care. In addition to a comprehensive prostate support formula, men should reduce dietary fat, eat more fruits and vegetables and commit to a regular exercise program. This is not just for a healthy prostate, but a choice for a healthier, happier life.

The Nature's Life® brand has three comprehensive formulas with herbs and nutrients intended to provide nutritive support for healthy prostate gland function and normal urine flow, as well as individual supplements to complement these formulas:

800 Prostate Support™ combines standardized extract of Saw Palmetto – the choice for a stronger dosage – with Stinging Nettle, standardized Pygeum bark extract, and zinc.

Prostate 700+™ combines standardized extract of Saw Palmetto with concentrated Nettle root extract, and pumpkin seed oil.

600+ Prostate Maintain™ combines a whole herb form of Saw Palmetto for a regular maintenance dosage with Active Aminos™, Zinc, and a blend of traditional herbs.

Saw Palmetto, 500 mg whole herb

Lycopene 30 mg & 10 mg


Which Prostate Formula is Best For You?

| | | | |
| --- | --- | --- | --- |
| Nature's Life® Formula/Per Serving | 600 | 700 | 800 |
| Saw Palmetto | 600 mg | 213 mg* | 160mg* |
| Pumpkin Seed Extract | 50 mg | 267 mg* | |
| Nettle Root Extract | | 400 mg | 150mg |
| Pygeum Bark Extract | 10 mg | | 50 mg |



--
Vitanet &reg



(https://vitanetonline.com:443/forums/Index.cfm?CFApp=1&Message_ID=368)

---

Nutritional Scorecard


Date: June 14, 2005 10:52 AM
Author: Darrell Miller (dm@vitanetonline.com)
Subject: Nutritional Scorecard


Nutritional Scorecard by Sylvia Whitefeather Energy Times, June 15, 2004

For over 50 years, the federal government has produced Recommended Daily Allowances (RDAs) as guidelines for vitamin and mineral intake. Then, in 1993, the Reference Daily Intakes (RDIs) superseded the RDAs. By applying this new designation, the government's guidelines are now supposed to represent the designated amounts that an average person should consume. With this in mind, and the fact that many experts think you should consume more than some of the RDIs, how does your nutritional scorecard add up? Answering a few nutritional questions can point you in the right direction.

Perfect Protein

Are you trying to lose weight? If you are, the latest thinking on weight loss opines that eating more protein may be the key to keeping your weight down. Two recent studies published in the Annals of Internal Medicine (5/18/04) found that people who ate a low-carbohydrate, high-protein diet lost more weight and had better cholesterol levels than dieters who ate fewer fatty foods. Both studies found that a low-carb diet can improve your triglycerides (blood fats) and boost your HDL, or good, cholesterol.

Eating protein satisfies both tummies and taste buds. Researchers have found that the amount of protein eaten in a meal determines not only how much food you eat but also how satisfied you feel after eating (J Nutr 2004 Apr; 134(4):974S-9S). And when you feel satisfied after eating less food you improve your odds of losing weight.

We need about 50 grams of protein a day to support the body's functions. The best sources of protein are eggs, meat, milk, protein shakes and yogurt.

Classy Carbohydrates

Does your energy level go up and down during the day? To get off the energy rollercoaster, cut down on carbohydrates, and make sure the carbs you do eat are complex.

Carbohydrates have been getting some unflattering press lately. Yes, if you want to lose weight, you may want to go on a strictly low-carb diet. But for those not concerned with weight, carbohydrates are the principle source of energy for the body.

What's more, even if you do restrict carbohydrates, you should still eat a tiny bit of them. Without some carbs in the diet your body cannot regulate protein or fat metabolism. According to Michael and Mary Eades, MD, authors of The 30-Day Low-Carb Diet Solution (Wiley), "Carbohydrates control insulin and insulin controls your metabolic health."

So, make your carbohydrates count. Indulge in complex carbohydrates: whole grains, fruits and vegetables. In those foods, carbs are accompanied by fiber and larger amounts of vitamins and phytonutrients. Other reliable sources of complex carbohydrates are whole wheat bread, brown rice and oatmeal.

Fabulous Fiber

Are you concerned about your heart health? Fiber from beans, oats, legumes, nuts, rice bran, fruits and vegetables helps stabilize blood sugar and reduce cholesterol. Pectins, found in apples, pears, prunes and plums, are a particularly useful form of water-soluble fiber.

Insoluble fiber, in cereals, wheat bran and vegetables, reduces the risk of colon-related problems. In addition to adding fiber to the diet, dried beans and soybeans have been shown to lower cholesterol, improve vascular health and kidney functioning, preserve bone mineral density and reduce menopausal discomforts (AJCN 1999 Sept; 70(3 suppl):464S-74S). Fiber also promotes good bowel health and encourages the growth of beneficial intestinal flora.

You need 25 to 40 grams of fiber daily. If you have cut back on your carbohydrates, be sure to take a reliable fiber supplement.

Fantastic Fats

Do you have problems Focusing on mentally challenging tasks? If so, you should eat more fish and get more of the omega-3 fatty acids that fish and flax contain. Higher levels of this type of fat have been linked to better concentration while performing demanding intellectual work (Lipids 2004 Feb; 39(2):117-23).

Fats add flavor to food, making meals taste better. Monounsaturated fats like plain olive oil and canola are liquid at room temperature and are suitable for use in cooking at high temperatures. Researchers have found that a diet high in monounsaturated fat has the ability to decrease LDL (bad) cholesterol (J Nutr 2001; 131:1758-63). Other fats, such as extra virgin olive oil and flaxseed oil, are best used in dishes that don't need cooking, such as salads.

Although the RDI for fat is less than 30% of the total calorie intake, some researchers believe that if you eat healthy fat, eating too much is not a concern. Omega-3 fats are available in supplement form.

Wonderful Water

Do you suffer from dry skin? You may not be drinking enough water. This precious liquid is used by every cell of our bodies and makes up 60% to 75% of our body weight. Water is important for kidney function. Researchers in Italy found that drinking adequate amounts of water can help prevent the formation of kidney stones (Urol Int 2004; 72 Suppl 1:29-33).

Your activity level, environment and diet influence how much water you need daily. Try to drink at least eight cups of fluid a day from noncaffeinated, nonalcoholic sources.

Voluptuous Vitamins

Do you exercise frequently? If you do, you need more antioxidant vitamins like natural vitamin E and vitamin C as well as a healthy supply of carotenoids. A study at the School of Applied Medical Sciences and Sports Studies, University of Ulster, found that exercisers need more antioxidants. Otherwise, their exertion may release an excess number of free radicals (caustic molecules) in their bodies and do damage to the heart arteries and other internal organs.

Vitamins, in general, are defined as micronutrients that are necessary for life. They are necessary for the production of energy, a healthy immune system and hundreds of other functions in the body.

Vitamins aren't the only substances that produce big benefits in small quantities. Phytonutrients are chemicals in plants that have health-promoting properties. These nutrients are getting more and more attention from researchers who are keeping score on our nutritional requirements.

Mineral Crunch

Do your meals contain plenty of calcium? If not, you may need supplements to keep your bones strong and help keep your weight down. One study, presented at the Experimental Biology 2003 meeting in San Diego, found that young women who consumed more calcium had better luck controlling their weight. In this research, it didn't take much calcium to make a difference in waistlines. Consuming just one more serving daily (a cup of milk or a thumb-sized piece of cheese, each of which contain about 300 mg of calcium) made, on average, about a two-pound difference.

In addition, many experts recommend multimineral supplements (along with multivitamins) to promote better health. A recent study of people with immune problems, for instance, found that those kinds of supplements seem to help boost the immune system (AT News 2004 Feb 27; 398:4-5).



--
Vitanet &reg



Solaray - Ultimate Nutrition - Actipet Pet supplements - Action Labs - Sunny Greens - Thompson nutritional - Natural Sport - Veg Life Vegan Line - Premier One - NaturalMax - Kal

(https://vitanetonline.com:443/forums/Index.cfm?CFApp=1&Message_ID=342)

---

Cancer at the Millenium - the war on cancer entering its third decade...


Date: June 13, 2005 10:23 AM
Author: Darrell Miller (dm@vitanetonline.com)
Subject: Cancer at the Millenium - the war on cancer entering its third decade...


Cancer at the Millenium by Harriet Brown Energy Times, May 1, 1999

With the war on cancer entering its third decade, the necessity grows clearer for medical science to engage the enemy on several fronts. Until recently, high-tech medical weapons like vaccines and gene therapy, inspired by a flood of insights into the molecular basis of cancer, garnered most of the hope, hype, headlines and research money. The science was sexy and the prospect of a "cure" dramatic. But, today, advocates of prevention receive equal, if not greater, attention.

Improving our diets and prudently supplementing with vitamins and minerals, can deliver a major preventive impact. Contentious experts concede that at least a third (and probably more) of all cancers can be blamed on a combination of eating too much of the wrong foods and not enough of the right ones.

The Dietary Difference

Though cancer can progress rapidly once it leaps past its inception, it develops over many years and in several stages. Beneficial compounds in food and supplements may intervene along a line that runs from initial exposure to carcinogens to the final step into outright malignancy. Nutrients may: - counteract environmental poisons and the toxic byproducts of liver metabolism

- neutralize free radicals (which might otherwise cause carcinogenic mutations in DNA)
- boost the immune system
- inhibit enzymes that drive cell proliferation
- halt metastasis (cancerous reproduction)

The Big Picture The dietary guidelines advocated by the American Cancer Society and the National Cancer Institute (which generally coincide with those of most health organizations) may sound familiar: Eat plenty of fruits and vegetables. Get lots of fiber. Limit fat, especially animal fat. Go easy on meat and avoid the cured variety (they contain nitrites). If you drink alcohol, do it in moderation. Watch your total calories, and your weight. Pretty straightforward stuff.

Carotenoid Characteristics

Carotenoids, as their name suggests, are orange and red pigments in fruits and vegetables, most notably carrots and tomatoes, although they're also in everything from sweet potatoes to spinach and brussels sprouts (in the latter their distinctive color is masked by green chlorophyll).

Lycopene, a carotenoid found primarily in tomatoes, displays double the free radical-fighting activity of beta carotene, the most widely studied carotenoid. Of 72 studies looking at consumption of tomatoes or tomato-based products reviewed in the February 1999 Journal of the National Cancer Institute, almost half showed a significant reduction in one or more of a variety of cancers.

Research shows that lycopene may be best at lowering a man's risk of prostate cancer. A 1995 Harvard Medical School study (Journal of the National Cancer Institute 1995; 87: 1767-76) queried nearly 48,000 male health-care professionals about their consumption of fruits and vegetables. The only foods that reduced their risk of prostate cancer were, apparently, tomato sauce, tomatoes, pizza (tomato paste). For those who ate ten servings a week, risk dropped 45 percent; with four to seven servings, 20 percent. In animal studies lycopene decreased the number and size of mammary tumors (Eleventh International Symposium on Carotenoids, 1996).

Tomatoes are one of the richest sources of lycopene. Cooking tomatoes helps by releasing the lycopene from the plant cell walls. Also, the oil in tomato sauce enhances absorption in the stomach. Lycopene is also available in supplements.

Unreserved Resveratrol

Wine drinkers rejoiced when resveratrol, a constituent of the skin of red grapes, was found to protect their hearts (by blocking oxidation of LDL cholesterol and discouraging blood clotting). Now they have another reason to toast this potent antioxidant. When researcher John Pezzuto at the University of Illinois at Chicago screened about 1,000 plants for anticancer activity, he came up with one whose active ingredient turned out to be resveratrol. In lab tests it squelched both free radicals and inflammation, two well-known cancer inducers (Science, 6/10/97). In a study with mice, resveratrol reduced the number of skin tumors by up to 98 percent compared to control animals. Because the effective doses were high (Pezzuto estimates a person would have to quaff about five gallons of wine a day to get the equivalent) and because more than a drink or two a day may raise the risk of breast cancer, researchers don't recommend nondrinkers take up wine. But supplements of synthesized resveratrol (as well as grape juice) may help.

Fat Chance

Saturated fat is an authentic dietary villain. Aside from clogging arteries, it's a suspected contributor to several cancers, though the evidence is greater for some cancers (prostate) than for others (breast cancer)

Of the two other main categories of fats, monounsaturated and polyunsaturated, mono seems benign, if not positively protective. For example, in a study of the influence of diet on breast cancer, Greek researchers discovered that women who consumed higher amounts of olive oil (which is mostly mono) were less likely to be afflicted with breast cancer (Journal of the National Cancer Institute 1995: 87; 110-116).

When it comes to polyunsaturated fats, however, things get complicated. The fat that predominates in corn, sunflower and other vegetable oils, called omega-6, has long been associated with cancer risk in animal experiments. Likewise the type found in margarines, trans fats, which are partially saturated vegetable oils. On the other hand, the omega-3 fats called EPA and DHA, which are found primarily in deep- and cold-water fish like cod, mackerel, and halibut, protect against both heart disease and cancer. In an epidemiological study covering 24 European countries, British researchers established that mortality rates for colon and breast cancers declined as fish and fish oil consumption rose (British Journal of Cancer 1996: 74; 159-64). And Finnish scientists discovered that the breast tissue of women who had breast cancer contained significantly less DHA and EPA than the breasts of healthy women (Nutrition and Cancer 1995: 24; 151-160).

Experts believe the omega-3s' anticancer effect derives from its ability to tamp down the prostaglandins that stimulate inflammation. Chronic inflammation unleashes a steady stream of free radicals, which can damage DNA and thereby trigger cancer. Omega-3s also help the liver detoxify potentially harmful substances.

Fortunately for the fish-phobic, nonmarine sources of omega-3 fats include flaxseed and hemp oils.

Minerals to Lower Cancer Risk

n Calcium: possibly protective against colon cancer. In a recent trial (New England Journal of Medicine, 1/14/99) researchers gave people with a history of precancerous colon polyps either two 600 mg calcium tablets a day or a placebo for nine months and found fewer polyps. n Selenium: powerful antioxidant and supporter of immunity. Researchers find that cancer rates in various regions is lowered when soil and vegetables contain more selenium

In a selenium-depleted area in China afflicted with one of the highest incidences of stomach and esophageal cancer mortality in the world, scientists asked different groups to take various combinations of nutrients. After five years they found a significant reduction in the cancer rate among those who had gotten supplements of selenium, vitamin E and beta carotene (Biological Trace Element Research 1985; 7: 21-29). In the U.S. researchers studying the potential effectiveness of selenium supplementation for preventing nonmelanoma skin cancers came up with a surprise. The 200 mcg a day the subjects received for an average of 4.5 years had no impact on skin cancer but did significantly cut the rates of lung, colorectal and prostate cancers (Journal of the American Medical Association, 12/25/96).

More recently Harvard researchers determined that men with prostate cancer had much lower levels of selenium in their toenails (a measure of consumption) than healthy men (Journal of the National Cancer Institute, 8/119/98).

Cruciferous Vegetables

Cruciferous vegetables like broccoli, brussels sprouts, cauliflower and kale, have long been singled out for their association with protection against cancer. In a 1996 survey of 94 population studies and clinical trials Focusing on consumption of cruciferous vegetables, 67 percent showed a reduced risk, the strongest link being with lung, stomach, colon and rectal cancers (Cancer Epidemiological Biomarkers 1996; 5: 733-748).

Scientists at Johns Hopkins showed that sulforaphane, from these plants, stimulates enzymes that help detoxify carcinogens generated in the liver. When they injected rats with a cancer-causing chemical, only 26 percent of the rodents pretreated with sulforaphane developed mammary cancer, compared to 68 percent of controls. Even animals who did come down with cancer had tumors that appeared later and smaller.

Other researchers have focused on a cruciferous-vegetable compound called indole-3-carbinol, which has proved especially effective against breast cancer cells. Recently, scientists at the University of California at Berkeley found that indole-3-carbinol, rather than acting as an anti-estrogen, (as had been thought), actually stops breast cancer cells by turning off a protein critical to their replication (Jrnal of Bio Chem, 2/13/98). Consequently, when treating certain forms of cancer, some doctors have paired indole-3-carbinol with the chemotherapy drug tamoxifen - which counteracts estrogen - and found that the combination has proven more potent than either separately.

Fiber

Several decades ago British physician Denis Burkitt proposed that the low incidence of colon cancer among native peoples in South Africa was attributable to the fact that their diet was rich in fiber. The fiber, it was hypothesized, bulked up the stool, speeding its passage through the bowel and reducing the time carcinogens contact its lining; it also helped neutralize cancer-promoting bile acids.

This concept has been backed up by numerous studies. Recently, Harvard researchers sprinkled cold water on this idea, finding that an examination of the eating habits of more than 80,000 female nurses, could find no protective effect against colon cancer or precancerous polyps from consuming fiber (NEJM, January 21, 1999). Most experts' take on this apparent refutation: Maybe the "high fiber" intake in this case wasn't high enough, and this is just one study among many.

Fighting Breast Cancer

Fiber has also been linked to reduced rates of breast cancer. At first it was thought that if fat was a breast-cancer culprit, fiber might just be a marker for a low-fat diet. But a look at Finland undermined that idea: Finnish women eat both a lot of fat and a lot of fiber, and their breast cancer rate ranks much below that in the U.S., (where we eat gobs of fat and little roughage).

Fiber helps take estrogen out of circulation as it passes through the liver, while the isoflavones in many high-fiber plants and vegetables are themselves weak estrogens, which compete for slots on breast tissue's estrogen receptors. The special fiber in flaxseed oil called lignans act against estrogen in two ways: by binding its receptors and by inhibiting the enzyme that converts other hormones into estrogen.

Fiber comes in two basic forms, insoluble (e.g., wheat bran, celery, the skins of fruits and vegetables) and soluble (e.g., oat bran, citrus fruits, beans). Until a few years ago, scientists believed that cancer protection came mainly from insoluble fiber, but that thinking has turned around.

A soluble fiber called citrus pectin has been shown to halt the tendency of prostate, lung, breast and skin cancers to metastasize, or spread (e.g., Journal of the National Cancer Institute 1995; 87: 3448-353). Typically cancer turns deadly only when it gets into the bloodstream and invades new territory. Modified citrus pectin appears to stop this aggression by preventing cancer cells from attaching to healthy tissue.

Novel Antioxidant

While the name inositol hexaphosphate (IP6) sounds like a mouthful, many of us consume mouthfuls of this natural substance every day - in foods like corn, rice, whole-grain cereals, oats and wheat.

But now scientists have isolated IP-6 and found that this powerful antioxidant can slow the destructive cellular processes that lead to tumors. In a study published in Anti-Cancer Research (Nov/Dec 1998), scientists at the University of Maryland School of Medicine demonstrated that IP-6 could shrink liver tumors in laboratory animals.

The researchers believe that IP-6 can help prevent cancer and also be useful in lowering the risk of health problems like kidney stones and heart disease. Research like this continues to expand our knowledge of how to lower the risk of cancer. In the next millennium, with more and more information making its way into the media and onto websites, our power and the responsibility to reduce our risk of cancer will continue to grow and offer new possibilities.



--
Vitanet &reg



Solaray - Ultimate Nutrition - Actipet Pet supplements - Action Labs - Sunny Greens - Thompson nutritional - Natural Sport - Veg Life Vegan Line - Premier One - NaturalMax - Kal

(https://vitanetonline.com:443/forums/Index.cfm?CFApp=1&Message_ID=325)

---

Hangover Formula - Fight Hangovers with this formula...


Date: June 02, 2005 11:37 AM
Author: Darrell Miller (dm@vitanetonline.com)
Subject: Hangover Formula - Fight Hangovers with this formula...


Whether you plan to "tie one on" during a holiday, or just sip a little wine with dinner, you should be aware that you may experience a form of low-level toxicity. When you drink, your body converts alcohol into toxic by-products, especially one called acetaldehyde. These toxins cause free radical damage and other problems, and are to blame for the hangover experience. HANGOVER FORMULA from Source Naturals may help to prevent and relieve some of the causes of hangovers. Its potent combination of antioxidants and Western and Chinese herbs is designed to help neutralize the negative effects of alcohol and replenish the nutrients it destroys.

Fight Free Radicals

Acetaldehyde causes the creation of free radicals, which can disrupt cellular activities throughout your body. This causes damage that accumulates with continued use, and is particularly threatening in its effect on the liver. But research shows that Vitamins C and E, and the amino acid Cysteine, act as an antioxidant force to counter the acetaldehyde-produced free radicals, helping to protect against long-term damage. HANGOVER FORMULA provides substantial amounts of these nutrients, and includes Cysteine both in its free form and as the powerful N-Acetyl Cysteine.

Help Counteract the Energy Drain

Acetaldehyde also poisons the energy-generating processes in our cells, the Krebs and glycolytic cycles. It breaks down the protein fraction of enzymes needed to keep these energy generation cycles going. It also damages enzymes that help carry nutrients through the intestinal walls, and others used by the liver to activate vitamins so they can be used in the body. This destruction of critical enzyme systems causes the intense fatigue and the feeling of literally being poisoned that are associated with hangovers and with too much drink, too fast. HANGOVER FORMULA provides the vitamins and minerals necessary to replace the damaged enzymes and keep the Krebs and glycolytic energy cycles going. The result? You feel better — stronger and healthier — than you might otherwise.

Guard Against Severe Depletion of Critical Vitamins and Minerals

Alcohol impairs absorption of a wide range of essential vitamins and minerals by the intestines. Many of the vitamins at particular risk are BVitamins such as B1, or Thiamine. Alcohol also disrupts the kidneys' ability to conserve the mineral Magnesium, which is then flushed out in the urine. To help reduce the risk of severe depletion, HANGOVER FORMULA provides two of the principal minerals related to nerve function — Calcium and Magnesium — plus substantial amounts of all the B-Vitamins, with an especially high level of Thiamine.

The Acetylcholine Connection

Another major effect of alcohol in the body is the destruction of acetylcholine, one of the body's most important neurotransmitters. HANGOVER FORMULA includes Phosphatidyl Choline, Choline Bitartrate, and DMAE (dimethylaminoethanol), which are precursors for acetylcholine. Alcohol also causes the brain's sensitive cell membranes to get very "puffy" (or "fluidized" in scientific terms). This is followed by a rebound effect, and thecell membranes get too "thin," which can result in a lack of coordination and focus. The acetylcholine precursors in HANGOVER FORMULA also help restore the normal levels of fluidity to these cell membranes, and assist in clearing and Focusing the mind again.

Herbal Approaches

Naturopaths worldwide address hangovers with cleansing herbs that help the body regain its natural balance. HANGOVER FORMULA employs a sophisticated selection of these powerful herbs. Chinese Herbology contributes Pueraria Flowers (Ko Hua), specifically to cleanse; Magnolia Bark (Hou Pu), to relieve food stagnation; and Gastrodiae Root (Tien Ma), to relieve tension and excessive "liver yang." Western Herbology provides Gravel Root, Slippery Elm, and Peach Leaves to restore fluid balance, plus Fennel Seeds, Cloves, and Mint to enhance assimilation. Other herbs of benefit include Germinated Rice, Crysanthemum Flowers, Marshmallow Root, and most importantly, Feverfew Leaf and Milk Thistle Seeds. Numerous studies in the scientific publication Lancet have demonstrated the amazing efficacy of the Feverfew Leaf. This traditional herbal remedy apparently helps to block the effects of hormone-like biochemicals called leukotrienes, which — when out of control — cause intense discomfort, until the body can once again get in balance. Three tablets of HANGOVER FORMULA provides 100 mg of a very potent Feverfew Extract. Silymarin, an extract of Milk Thistle Seeds, is the most popular herb in Germany for the liver. It helps keep this major cleansing organ in optimal working order by fighting free radicals and thus minimizing damage. In addition, Silymarin enhances the unique self-regenerative properties of the liver by helping accelerate repair when damage has been done.

Complete Nutritional & Herbal Support

To counter nutrient depletion and ease discomfort during hangover miseries, HANGOVER FORMULA is here to help.



--
VitaNEt &reg
VitaNet &reg Staff



(https://vitanetonline.com:443/forums/Index.cfm?CFApp=1&Message_ID=153)

---

Study Says Supplements Could Save Billions in Health Care Costs


Date: May 09, 2005 05:52 PM
Author: Darrell Miller (dm@vitanetonline.com)
Subject: Study Says Supplements Could Save Billions in Health Care Costs


Study Says Supplements Could Save Billions in Health Care Costs

A study released at a House subcommittee hearing in late September on the cost savings and health benefits of selected dietary supplements projected a $15 billion reduction in health care costs over a five-year period from calcium and folic acid.

The study, commissioned by the Dietary Supplement Education Alliance (DSEA) and conducted by the Lewin Group, found that the five selected supplements—omega-3 fatty acids, glucosamine, and saw palmetto along with calcium and folic acid—could make a significant impact on health care costs while positively affecting consumers' health status. DSEA asked the Lewin Group to put a dollar figure on the benefits of calcium and folic acid because the Food and Drug Administration (FDA) allows health claims on products containing these nutrients.

Since the study began, FDA also authorized qualified health claims on omega-3s, and the National Institutes of Health has implemented large-scale studies of saw palmetto and glucosamine.

"Many industry experts have long believed that dietary supplements provide consumers with long-term health benefits by reducing the incidence of debilitating health problems, and this study proves it," said Elliott Balbert, president and CEO of Natrol, Inc. (Chatsworth, CA) and president of DSEA. "The findings provide evidence to support both the cost savings and quality-of-life benefits of these particular supplements."

DSEA commissioned the Lewin Group to critically review the research literature on the five supplements for consistency, validity, and impact (i.e., size of the effect; to develop estimates of the potential health care expenditure savings that could result from daily use of two of the supplements; and to suggest areas of future research for supplements where there is emerging evidence. The Lewin Group arrived at the $15 billion figure by Focusing on two specific health issues: hip fractures (including hospital and nursing facility expenses) in the case of calcium along with vitamin D, and neural tube defects in the case of folic acid. Joan DaVonzo, vice president of the Lewin Group, said at a news teleconference following the Sept. 22 hearing that the savings in health care costs from supplementing calcium intake might be even larger than the projected $13.9 billion if other types of fractures were included.

Dr. Jeffrey Blumberg, professor of nutrition at Tufts University and one of the witnesses who testified before the House Subcommittee on Human Rights & Wellness chaired by Rep. Dan Burton (R-IN), told reporters the health benefits—and potential cost savings—of folic acid supplementation went far beyond the $1.1 billion estimate for neural tube defects. He said folic acid has been shown to help prevent other types of birth defects as well as reducing the risk of cardiovascular disease and certain types of cancer. "It's not a one nutrient/one disease relationship," Blumberg said.

"Research shows that the typical American diet does not always provide a sufficient level of nutrients. This study just reveals the tip of the iceberg in the ability of supplements to contribute to a healthier America," said Elwood Richard, president and founder of supplement manufacturer NOW Foods (Bloomingdale, IL), in response to the study.

DaVonzo acknowledged that the potential for the five supplements studied went beyond the dollar figures projected in the study. For instance, in the case of saw palmetto and its reported prostate health benefits, "The impact could be huge," she said.

"It's no surprise to anyone in the industry that dietary supplements are safe, affordable, and effective, and this study not only confirms that statement, but will, more importantly, reach an audience well beyond industry," said David Seckman, executive director and CEO of the National Nutritional Foods Association. "An even more critical finding is the fact that dietary supplements can dramatically cut health care costs if used regularly—a point that won't be lost on any American consumer, the media, and lawmakers aware of the staggering—and rising—cost of health care in this country."

To help spread the message beyond the halls of Congress, DSEA prepared an audio news release and was organizing a satellite media tour. DSEA vice chairman Jon Benninger said the hope was to commission followup studies on other nutrients "as funding allows." Vitamin Retailer Magazine, Inc., 431 Cranbury Road, East Brunswick, NJ 08816 //www.oprmagazine.com/

(https://vitanetonline.com:443/forums/Index.cfm?CFApp=1&Message_ID=17)

---




Date: May 09, 2005 10:08 AM
Author: Darrell Miller (dm@vitanetonline.com)


Calm Child™

Promoting Calm Focused Attention in Our Youth by Lesley Tierra, LAc, Dipl. Chinese Herbal Medicine

Calm Child is a clinically derived herbal formula, specifically designed to support many body systems that are critical to the health and well-being of children. It is truly a multi-purpose herbal treasure, useful for supporting the health of the immune system in winter, enhancing digestive processes, and promoting restful sleep issues commonly experienced by most children. It also helps defend the system against the negative effects of stress, eases occasional restlessness, and promotes calm focused attention.

The Challenged Child

Difficulty in Focusing and concentrating is one of the fastest growing problems for children today. This is a "new" problem, recognized as such over the last thirty years of the twentieth century. In the nineties, up to 5 percent or more of all school-age children were identified as having issues with focus (greater than 5 million children in 1995, over 25% higher than in 1985!). Since then, this number has continued to grow. Signs of the problem include the following and must be present for at least six months in more than one setting (home, school, etc.) especially before the age of seven: distractibility (inattention); inability to concentrate or focus; impulsivity (poor self-control); and excessive activity. Of course, measures of all of these are very subjective and are a part of the development of almost every child. Additionally, situations such as premature separation from parents, or unresolved emotional issues, or a family crisis, can cause children to withdraw or, conversely, act out due to an inability to appropriately express their feelings. Further, excessive and violent TV and computer games, lack of physical exercise, and poor diets can cause over-stimulation, internally and externally. Determining when such behavior is a problem is subject to interpretation. Too often, children are provided with a diagnosis before they are out of pre-school and are far too often prescribed pharmacological interventions such as amphetamines (Ritalin).

The Birth of Calm Child

My husband, Michael Tierra, originally formulated Calm Child for our own child, Chetan, then one year old, to address a wide array of potential childhood issues. His underlying intention was to use Calm Child for all children, based on his belief that most childhood emotional complaints are due to the unconscious pain of separation from the security and comfort of the womb. It was also based on the fact that historically, botanicals have been widely used to support the development of healthy children. Chamomile and lemon balm are perfectly suited for this purpose. Both are incredibly gentle-acting and deliciously fragrant botanicals that promote relaxation and calmness. Both also address underlying digestive imbalances that can give rise to occasional irritability and restlessness.

The Calm Child Formula

The herbs in Calm Child have a long history of use for calm focused attention in children: Lemon Balm: In his herbal of 1640, the renowned English medical botanist John Parkinson quoted Serapion the Younger (802-849) who said lemon balm is used "to cause the mind and heart to become merry...to strengthen the weakness of the spirits and heart, and to comfort them..." This belief in the comforting effects of lemon balm persisted and was repeated by Avicenna, who stated "it makes the heart merry and strengthens the vital spirit." In the 16th century, the renowned herbalist Nicholas Culpeper reported on the use of lemon balm for melancholy and sadness. Herbalists and midwives today continue to use lemon balm for the same purposes. Chamomile: Well-known in the nineteenth century, chamomile was used for crying, weepy children and to support calm digestion. Herbalists have long recognized a relationship between upset stomachs and restless children. Today, it is still widely used in homeopathy for babies' teething and children's clinginess. Other complementary ingredients in Calm Child include: jujube seeds (zizyphus), one of the most nourishing and relaxing nerve tonics used in Chinese herbalism; the incredibly nourishing berries of hawthorn and amla; the calming, aromatic, and digestive promoting effects of catnip, anise, clove, and long pepper; the legendary gotu kola for promoting mental well-being and attention; and the minerals magnesium (taurinate) and calcium (citrate), both necessary for normal nerve and muscular function.

Works in Three Important Ways

Together these botanicals work in three important ways to promote calm focused attention in children. They: 1) promote a calm relaxed nervous system; 2) provide added nourishment which is essential for normal brain function; and 3) support a calm and healthy digestive system which is often an underlying cause of childhood restlessness.

Clinical Experience

Calm Child was developed more than 20 years ago and has been used by literally tens of thousands of children worldwide. In my own clinical practice, I have found Calm Child to have a wide range of uses. It is great as a wintertime supplement, to support normal digestion, promote relaxation and sleep, and perhaps most important, to cultivate a strong, centered, focused sense of mental and emotional well-being, specifically in children though many parents of active children have benefited from it as well. When it is given in conjunction with a diet that is low in refined sugars and food colorings and additives, parents report tremendous success in dealing with teething, occasional headaches and digestive imbalances, increasing attention in school, or helping their children cope with the stresses of day care.

Dietary Considerations

For best results, herbs are always given in conjunction with diet and lifestyle recommendations. When using Calm Child, make sure the child is eating sufficient protein for his/her needs along with lots of cooked vegetables and some whole grains. Include some fruit, but keep fruit juices to a minimum as they contain too much simple sugar for children. Eliminate sugar, white flour products, foods with colors and preservatives, and caffeinated products as much as possible. Be sure to give plenty of water (many children never drink water but depend on juices or sodas instead!). Also, children inherently have much more energy than their parent and teacher handlers who try to make them sit still and focus on something that has little meaning to them. Make sure they get plenty of physical exercise to burn off some of the energy that teachers and parents have difficulty harnessing.

--
VitaNet&reg
VitaNEt&reg Staff

(https://vitanetonline.com:443/forums/Index.cfm?CFApp=1&Message_ID=13)
VitaNet ® LLC. Discount Vitamin Store.
Back to top