Search Term: " pumpkin seed oil "

Messages 1-14 from 14 matching the search criteria.
---
Eating THIS Could Prevent Male Baldness



Date: October 12, 2017 01:14 PM
Author: VitaNet, LLC Staff (support@vitanetonline.com)
Subject: Eating THIS Could Prevent Male Baldness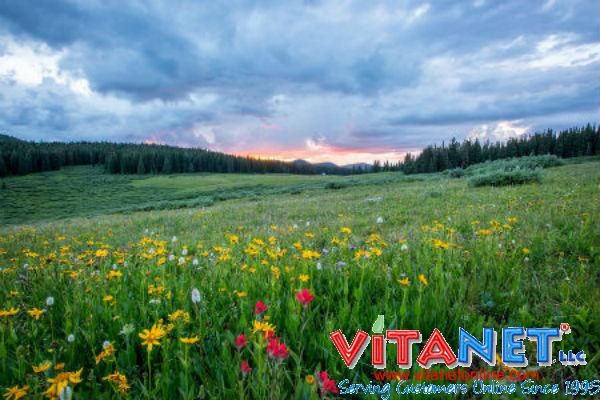 Male hair pattern baldness happens to 2 out of 3 men by the time they hit the age of 35. Genetics play a major role in your hair development over your lifetime. Nutrition plays a huge role too. Many people do not know that a diet consisting of healthy fats and protein will help fight off male hair pattern baldness. A diet consisting of high omega-3 fat like fish. Foods rich in Zinc are also helpful to fighting off male hair pattern baldness. Eat a diverse and healthy diet to maintain male hair pattern baldness.
Key Takeaways:
Male pattern baldness may seem like an insurmountable condition, but there are some effective and low-cost treatment options.
Hair is made from protein, and a wholesome, protein-rich diet could keep one's hair in healthy condition.
Dietary nutrients like omega-3, zinc-rich foods, and pumpkin seed oil can stimulate hair regeneration and prevent male baldness.
"By the age of 35, statistics indicate that two out of three average American men will have some form of hair loss — most likely male pattern baldness."
Read more: http://www.thealternativedaily.com/eating-this-could-prevent-male-baldness/
(http://vitanetonline.com:443/forums/Index.cfm?CFApp=1&Message_ID=5332)
---
Hematuria: What Causes Blood in Urine?



Date: July 02, 2017 09:14 AM
Author: VitaNet, LLC Staff (support@vitanetonline.com)
Subject: Hematuria: What Causes Blood in Urine?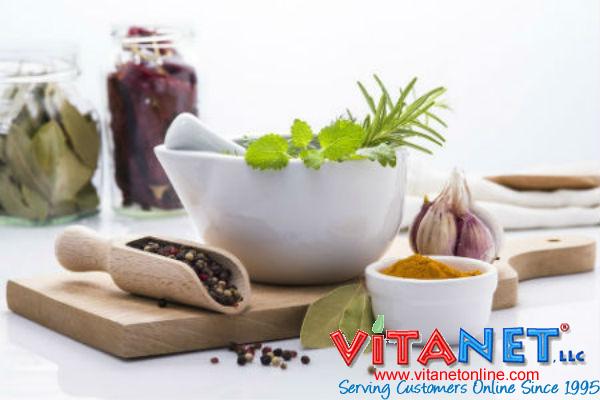 Hematuria is the term for having blood present in your urine. it can be caused by urinary tract infections, kidney stones, and more. Often, it is not serious, but it can be a sign of a serious problem. You should see a doctor but there are things you can do to treat the root problem. It can also be caused by a variety of things. Any person can have to deal with this issue in their lifetime regardless of age or gender.
Key Takeaways:
There are two main types of hematuria: microscopic (small amount of blood in the urine) and macroscopic (blood loss can be seen with the naked eye).
Anyone can get hematuria, but older men, women, and athletes, have a higher risk. So do people with a family history, a recent infection, or those taking certain medications.
There are natural treatments depending on the cause. Cranberry juice for UTIs, pumpkin seed oil for enlarged prostate, sprouted grains for kidney stones, frankincense oil for bladder cancer.
"Blood in the urine can originate at any point along the urinary tract from the kidneys to the urethra"
Read more: https://draxe.com/hematuria/
(http://vitanetonline.com:443/forums/Index.cfm?CFApp=1&Message_ID=4914)
---
The fantastic pumpkin seed



Date: November 02, 2016 10:49 AM
Author: VitaNet, LLC Staff (support@vitanetonline.com)
Subject: The fantastic pumpkin seed

Mention pumpkin and you think Halloween jack o'lanterns. Come Thanksgiving or Christmas, it's pumpkin pie. Or maybe pumpkin soup. Yet nobody talks of the two powerhouse nutritional part of the pumpkin – pumpkin seeds and pumpkin seed oil. From improving bladder function, easing arthritis to thwarting heart disease and providing anxiety relief, it's the seeds where the magic of the pumpkin is.
Key Takeaways:
With Halloween around the corner, people will be carving pumpkins into Jack-o-lanterns
While most people only think of pumpkins on Thanksgiving or Halloween, the seeds of this fruit offer an impressive cocktail of health enhancing and disease fighting compounds
Among its unique multitude of health benefits, pumpkin seeds stand out for their ability to effectively treat an overactive bladder
"a condition characterized by a sudden urge to urinate that may lead to an involuntary loss of urine Researchers estimate that 16 percent of men and women suffer from overactive bladder symptoms such as urination urgency as well as frequent daytime and night urination."
Reference:
https://www.google.com/url?rct=j&sa=t&url=http://www.saipantribune.com/index.php/fantastic-pumpkin-seed/&ct=ga&cd=CAIyGmU0N2NhMzY3ZTc4ODMzY2U6Y29tOmVuOlVT&usg=AFQjCNGB2b3ERQb91MSNOO6G4Al543UJPw
(http://vitanetonline.com:443/forums/Index.cfm?CFApp=1&Message_ID=3374)
---
BENEFITS OF PUMPKIN SEED



Date: January 01, 2014 07:22 PM
Author:
Darrell Miller (dm@vitanetonline.com)
Subject: BENEFITS OF PUMPKIN SEED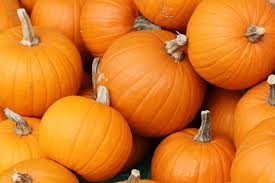 What is Pumpkin
Pumpkin is a vegetable whose pie is mostly preferred by people to have in their meal but the seeds of the pumpkin are also edible. Some individuals do not know this fact and so they throw it away but the pumpkin seeds are very nutritious and so they are consumed by many in the form of oil. The pumpkin seed oil is rich in important fatty acids, zinc, Vitamin A, Vitamin E which are essentially required in our daily supplements. The pumpkin seeds are nutritious for the heart, our immune system and also for the liver.
pumpkin seed oil is highly essential
As it is rich in many nutrients which are needed by our system on a daily basis and also it has a list of good factors which imposes people to prefer the pumpkin seed oil. Some of the categories where the oil has its impact are skin care, kidney function, cholesterol lowering and even more. The proteins which reside in the seeds of the pumpkin provide almost most of the daily nutrient need of our body and so in Australia people take it on a regular basis.
Benefits of Pumpkin Oil
Focusing on the benefits of the oil it is very helpful in the reducing the formation of stone in the kidney, improves the production of mother's milk, many arthritis sufferers get a relief by using this oil because of the fatty acids as they have the lubricating nature. The fatty acids are important to every cell in our body for the normal growth, but very essential for the blood vessels which help to keep the skin youthful. Some of the individual use this for the recovery of the infections which are intestinal. Two of the different sorts of benefits by the pumpkin seed oil are that it helps in controlling the diabetes and also the cholesterol which is highly essential to be maintained.
References:
http://www.pumpkinseed.net.au/oilhealthbenefits

http://articles.mercola.com/sites/articles/archive/2013/09/30/pumpkin-seed-benefits.aspx

http://www.care2.com/greenliving/10-health-benefits-of-pumpkin-seeds.html
(http://vitanetonline.com:443/forums/Index.cfm?CFApp=1&Message_ID=2946)
---
Effects of Pumpkin Seed Oil on Prostate Health



Date: February 07, 2012 11:46 AM
Author:
Darrell Miller (support@vitanet.net)
Subject: Effects of pumpkin seed oil on Prostate Health

pumpkin seed oil
pumpkin seed oil is getting a lot of attention nowadays because of its healing and therapeutic effects to the human body. Pumpkin seeds actually contain a number of valuable nutrients and microelements that enhances the health being of the users. Pumpkin seeds are actually rich sources of phytonutrients, carotenoids, antioxidants, vitamins, proteins, phytosterols and essential fatty acids that bring about a number of beneficial effects to the human body.
pumpkin seed oil is known for its anti-parasitic, anti-arthritic and anti-inflammatory properties. Furthermore, the oil is known for its capacity to lower the cholesterol level of an individual and optimize kidney function. The oil is even used to treat skin irritations and minor skin infections. In fact, pumpkin seed oil is used to achieve a healthier and smoother skin. The oil is even capable of improving sexual health, treating minor depression and provide ample amount of energy to the user.
pumpkin seed oil actually contains ample amount of antioxidants such as Vitamins A, E and C that help the body fight against damaging free radicals. The oil also contains significant amounts of Vitamins B1, B2 and B6. The oil is fortified with adequate amount of Vitamin Kand D, magnesium, omega 6, omega 3, phosphorus, iron, zinc, calcium and trace minerals.
pumpkin seed oil is a rich source of omega 6, omega 9, zinc and carotenoids that significantly reduce the risk of developing prostate problems in the future. The zinc content of pumpkin seed oil makes this natural product effective in treating prostate enlargement. Zinc is an essential mineral that shrinks any inflammation or enlargement of the organs or tissues. pumpkin seed oil actually contains a number of potent elements that inhibit androgen receptors which can trigger the multiplication of cancerous prostate cells.
pumpkin seed oil was initially used to treat prostate problems and infertility. A number of scientific studies revealed that pumpkin seed oil contains essential elements that increases the libido and optimizes bladder and prostate functions.
Benign Prostatic Hypertrophy is one of the most common prostate problems of men who are over 50 years old. The condition is mainly characterized by the inflammation of the prostate gland. High levels of dihydrotestosterone (DHT) in the body can trigger the onset of prostate problems. DHT is known for its capacity to promote the multiplication of cells in the prostate which leads lead to the enlargement of the gland.
pumpkin seed oil is believed to be efficient in protecting the prostate against the damaging effects of DHT. pumpkin seed oil contains huge quantities of phytosterol beta-sitosterol that prevents the conversion of hormone testosterone into dihydrotestosterone (DHT) by inhibiting the activity of the enzyme 5-alpha-reductase which converts testosterone to DHT. In effect, the level of DHT in the body is managed at an optimum level. pumpkin seed oil also contains Delta-7-sterine that acts as DHT blocker and prevents the damaging effects of DHT on the cell. Delta-7-sterine also aids in preventing the multiplication of cancerous prostate cells in the body. Inhibiting the activity of the enzyme 5-alpha-reductase can lead help the prostate shrink back to its normal size because of a controlled production of DHT in the body.
(http://vitanetonline.com:443/forums/Index.cfm?CFApp=1&Message_ID=2560)
---
How Do I Eliminate Parasites Naturally from the Colon?



Date: April 11, 2011 09:36 PM
Author:
Darrell Miller (dm@vitanetonline.com)
Subject: How Do I Eliminate Parasites Naturally from the Colon?

Intestinal parasites infect over 3 billion people worldwide. These worm-like organisms populate the gastrointestinal tract and interfere with the absorption of foods. In children they may slow the normal progress of physical growth and intellectual development. In adults they cause muscle weakness, vitamin deficiencies, and susceptibility to fatigue. People from all over the world may acquire parasites from contaminated water and infected soil. Deworming is an effective way to get rid of these parasites. Fortunately, there are many herbs reputed for their anthelmintic benefits.
Garlic
Allium sativum, the popular spice known as garlic, is the best known anti-parasitic herb. Its wide distribution in every continent has enabled cultures from all over the world to take advantage of its medicinal uses. Garlic contains the organic compound allicin, which is the primary substance responsible for warding off worms and bugs that attack the plant. This is the same compound that destroys intestinal parasites, notably threadworms.
Black Walnut
Juglans nigra, or black walnut, is recommended specifically for the removal of pathogenic microorganisms, yeast infections, and intestinal worms. It is a flowering tree that belongs to the hickory family, and anthelmintic extracts are derived from the juice of unripe walnuts. Its antifungal effects are very visible after topically applied to fungal infections such as athlete's foot. When taken orally, it has been noted to be particularly helpful against tapeworms.
Goldenseal
Hydrastis canadensis, called orangeroot or goldenseal in the vernacular, is historically noted for its ability to ease anomalies of the alimentary canal. It is rich in the alkaloid berberine, which restores health to the damaged epithelial tissues of the intestinal walls and expels invasive microorganisms. In recent years it has been observed to act against the parasites E. histolytica, G. lamblia, and Plasmodium as well as the bacterium E. coli.
Wormwood
Artemisium absinthium, better known as wormwood, is an ingredient of traditional herbal preparation used for deworming in the Mediterranean region. The discovery of sesquiterpene lactones in the plant explained its bitter taste and supported its centuries-old use as a vermifuge. Recent studies point to its activities inside the human body that inhibit growth of the parasites Giardia, Plasmodium, A. lumbricoides, and S. mansoni and effectively expel them.
Pumpkin Seeds
Seeds of pumpkin cultivars that belong to the species Cucurbita pepo have a long-standing association with the natural expulsion of intestinal parasites. pumpkin seed oil has a milder effect than other herbs but guaranteed to be the safest of all anthelmintic herbal remedies. It is most effective against tapeworms and roundworms. For better results, it is consumed in large quantities with ample liquids, and often ground into a pulp beforehand.
Clove
Syzgium aromaticum, or Cloves, refers to the dried flowering buds of the plant commonly used as a spice. It is often linked to Traditional Chinese Medicine and Ayurvedic Medicine and known for the treatment of digestive ailments. Its oil has been proven effective against infections induced by certain strains of bacteria and fungi. It contains sesquiterpenes that are believed to kill intestinal worms.
If you have worms, you can experience fatigue, malnutrition, and leaning development delays or mental foggyness. Taking an herbal remedy to help expel worms of any kind should be used with a yearly detox and cleans to maintain good health and wellness.
(http://vitanetonline.com:443/forums/Index.cfm?CFApp=1&Message_ID=2270)
---
Prostate Health - Clinical Strength



Date: May 28, 2010 01:50 PM
Author:
Darrell Miller (dm@vitanetonline.com)
Subject: Prostate Health - Clinical Strength

Clinical Strength Prostate Health
Medical professionals, health experts, and researchers now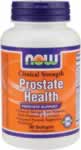 concur that approximately one in three men over thirty will face some form of prostate challenge during their lifetime. One of the most frequently encountered is BPH, or Benign Prostatic Hyperplasia. This common, non-cancerous condition occurs in aging males as a result of normalized shifts in hormonal production. While the exact cause of BPH continues to intrigue the research community, findings from ongoing studies have indicated that it may be linked to excess free testosterone reaching the prostate gland in high concentrations, or possibly excess production of DHT, or dihydrotestosterone, a natural testosterone metabolite. Current research is looking at possible estrogenic causes, as well. While the volume of men affected by BPH is indeed concerning, hope for supporting optimal prostate function, once only within view of the health horizon, is now a very real and accessible alternative option.
The constant evolution of nutraceutical science has explored many ways in which to support the physiology and function of a healthy prostate gland. Keeping in mind that natural products are not intended to treat or cure BPH, well-conducted studies have showcased the ability of several nutritionals in providing support for normal prostate health. The most recognized is Saw Palmetto; a popular, effective natural extract which needs no formal introduction to health enthusiasts or supplement-savvy retailers. Others, too, appear to help sustain normal prostate function. These include pumpkin seed oil, Lycopene, Stinging Nettle, Quercetin, Phytosterols, and numerous others. The results of these findings, coupled with growing consumer interest in natural alternatives, have come together in our newest addition to NOW's line of male support products.
Clinical Strength Prostate Health is a science-inspired formula developed to deliver the pinnacle of nutritional support for healthy prostate function.* Each 3 softgel serving supplies 320 mg of Saw Palmetto Berry extract (min. 85% fatty acids), along with pumpkin seed oil, Zinc, Selenium, Natural trans-Resveratrol, Vitamin D-3 and other potent synergists. 850 mg of Phytosterols, including eta-Sitosterol, is represented, as well as standardized extracts from Nettle Root, Turmeric, Green Tea, Pomegranate, and Flax Seed Lignans. This novel arrangement of thoroughly researched compounds makes Clinical Strength Prostate Health the last natural prostate support formula* male enthusiasts will ever need. As with every NOW® product, we formulate using only the best raw materials, under the most exacting quality standards, offered at prices that yield high margins and even happier customers.
(http://vitanetonline.com:443/forums/Index.cfm?CFApp=1&Message_ID=2164)
---
Zinc Glycinate For Prostate Health



Date: August 05, 2009 06:48 PM
Author:
Darrell Miller (dm@vitanetonline.com)
Subject: Zinc Glycinate For Prostate Health

Now Zinc Glycinate is chelated to help improve absorption and bioavailability, compared to many of other forms of zinc, which can be difficult to properly absorb. For additional support, Now Foods enhanced this new formula with pumpkin seed oil (Cucurbitae Pepo) – nutritional oil that's rich in essential fatty acids. pumpkin seed oil serves as a healthy synergist that is known for its high phytosterols content. Scientific studies show that the phytosterols present in pumpkin seed oil provide support for a healthy prostate. Together, this unique combination of nutrients is ideal for men over 30 looking to take charge of their prostate health.
According to the Center for Disease Control (CDC), an estimated one out of every three men will experience some form of prostate-related challenge in their lifetime. This makes it important for aging males to take proactive prostate support measures, even at younger ages. Many studies have been conducted to determine how and what a man can do to naturally support optimal prostate function. What researchers now know is that zinc plays a key role in healthy prostate function. In addition to extracts such as saw palmetto, lycopene, and stinging nettle, zinc has shown great promise in supporting normal prostate activity. When it comes to prostate health, men over thirty can not afford to leave anything to change. This unique form of chelated zinc has been shown in scientific studies to exhibit superior bioavailability.
Product possesses:
• 30 mg Albion TRAACS zinc per serving
• Chelated to improve absorption and bioavailability
• Contains pumpkin seed oil for added support
• Shown to help support healthy prostate function
(http://vitanetonline.com:443/forums/Index.cfm?CFApp=1&Message_ID=2047)
---
Pumpkin Seed Oil is good for your health



Date: October 14, 2007 05:34 PM
Author:
Darrell Miller (dm@vitanetonline.com)
Subject: pumpkin seed oil is good for your health

pumpkin seed oil, as the name suggests, is obtained from pumpkin seeds, which can also be eaten roasted in the same way that people eat sunflower seeds. When roasted, they are coated in a sauce such as Worcester sauce and then heated in low oven for a long period of time. The secret of roasting them to maintain their nutritional value is to keep the temperature low and the cooking time high.
The seeds are regarded as a 'superfood' that is rich in vitamins A and E, the essential fatty acids known as Omega 3 and Omega 6, zinc, iron, magnesium and potassium. The seed is known as a pepita in North and South America.
The oil is reddish green and many people find it delicious. It is best when used raw, and can be drunk in the form of smoothies or shakes, or used as a salad dressing. Some also enjoy drinking it raw, and using it as a spread instead of butter or margarine. The benefits it provides to the human body are a healthy brain function, increased energy and it has a special use in maintaining a healthy prostate gland.
The vitamin E content is high, especially gamma-tocopherol, and it has a high antioxidant effect with consequent anti-inflammatory properties. Its effect on arthritis, and inflammatory disease, has been investigated and the inclusion of pumpkin seeds in the diet has been found to reduce the inflammatory symptoms of the condition with a consequent reduction in pain. In fact, in a comparison test with indomethacin, a common arthritis treatment, pumpkin seeds compared very well and in fact had a more positive effect on the damage to the fats in the joint linings than did indomethacin, which tends to increase the concentration of lipid peroxides rather than reduce them.
Its effect on the prostate gland is partially due to its high zinc content that is present in a higher concentration in the prostate than in any other gland in the body, and also to its effect on the hormones that cause the gland to grow and swell to the extent that it constricts or completely blocks the urethra, the tube connecting the bladder to the outside of the body. This is caused by an enzyme that converts testosterone to dihydrotestosterone (DHT). DHT causes the over-proliferation of the prostate cells.
The reason for the effect of pumpkin seed oil on DHT is still under discussion, but some believe that it is connected with the zinc content and others with the high level of delta-7-sterine in the seed. The sterine appears to neutralize the effect of the DHt on the growth of prostate cells.
In addition to prostate enlargement, Osteoporosis is another problem associated with aging in men. It has been estimated that men over 50 have a 12.5% chance of suffering a fracture due to brittle bones, and it is though that this is connected with a deficiency of zinc. In fact a clear correlation has been established between osteoporosis in older men and low levels of zinc and the diet and in the blood. Pumpkins seeds, as already mentioned, are rich in zinc, and the benefits of their use as a supplement to avoid an enlarged prostate is reinforced by their effect in protecting against osteoporosis.
Pumpkin seeds contain a high concentration of the antioxidants lutein and zeaxanthin. These are specifically useful in protecting the cardiovascular system and prevent atherosclerosis. They also contain plant sterols known as phytosterols that are believed to help reduce the blood concentration of cholesterol. This types of sterols are the basis of the 'cholesterol busting' drinks that are sold in supermarkets. They also help to strengthen the immune system and are believe to help reduce the risk of contracting some types of cancer.
pumpkin seed oil is a rich source of alpha-linolenic acid, an important unsaturated fatty acid that some studies have indicated can be used to prevent metastaes (the spread of the disease) development in patients with breast cancer. The most prized type of oil is that from Syrian oil, from the province of Steiermark in Austria. Such pumpkins are also grown in parts of North America, and the best oil is said to come from the first pressing, the so-called 'virgin' oil. If used in cooking, the temperature must be kept low, since many of the nutrients are destroyed much over 100 Celsius.
A little known use for pumpkin seed oil is in eradicating intestinal parasites. Many people are embarrassed at requesting professional help for worms, and pumpkin seeds are the ideal home remedy. The act almost immediately, and two or three hours after taking them, or the oil, then you should take a laxative. You should the parasites being removed with the bowel motions.
The worms are not actually killed, but are paralyzed, and cannot prevent themselves being removed with the bowel movement. If a laxative is not taken, however, they will recover and there will be no effect. As with any remedy for a health condition, therefore, it is necessary to understand how the seeds or oil work to help to remove the horrible parasites from your body. They are very common, and any self-help or natural remedy that actually works will undoubtedly be very popular, but if it is not understood that these creatures must be expelled from your body while paralyzed, then pumpkin seeds or oil will not work.
Those that failed to understand the process would then complain that the treatment does not work. In fact, it does work, and if the worms are expelled when they are unable to remain in your intestines then they will be removed. You must "read the instructions on the bottle" for the contents to work.
pumpkin seed oil is a very potent mixture of chemicals that can cure or control a large number of conditions, and it is essential that you understand why you are using them. They can be used as a supplement to your diet, though it is easy to wonder why you should take this antioxidant rather than another.
Find out what pumpkin seed oil can do for you, and if it applies to you then use it. There are stronger antioxidants, and better foods to take in an attempt to protect from certain conditions. However, there are certain circumstances when pumpkin seeds will do the job better than most other supplements, and if you can fit them into your regular diet then they will not only do you 'no harm', as they say, but will do you a great deal of good. Look for organic pumpkin seeds or pumpkin seed oil at your local health food store.


--
Buy Pumpkin seeds and oil at Vitanet, LLC &reg


(http://vitanetonline.com:443/forums/Index.cfm?CFApp=1&Message_ID=1593)
---
Omega man



Date: January 21, 2006 01:10 PM
Author:
Darrell Miller (dm@vitanetonline.com)
Subject: Omega man

Omega Man is the ideal essential fatty acid and plant phytochemical formula to support optimal health, life and vitality at any age. From the athletic pursuits of your early 20's to the health concerns of your 50's, 60's, and beyond, Omega Man is your answer. Let Omega Man unlock the door to a new, more vibrant, healthier you.
The Omega Man Formula

Organic Flaxseed Oil
Barlean's award-winning organic flaxseed oil makes up the base of this formula providing the richest and freshest source of essential omega-3 fatty acid essential for overall health and vitality.
Lignans
Omega Man contains high-in-lignan flaxseed particulate. Numerous studies have reported on the role of lignans in support of heart and hormonal health including the preservation of healthy prostate tissue. Lignans once abundant in a whole foods, plant based diet are now sparse in our modern-day diet making supplementation so important.
Styrian pumpkin seed oil
Barlean's went to the edge of the earth to procure the seeds of a rare and unique pumpkin found only in the region of southeast Austria. It is reputed for its extraordinary and high levels of phytosterols, important super vitamins that have been shown to speed exercise recovery, soothe painful joints, and increase vitality. Phytosterols are also important in the support of heart and prostate health.
Phospholipid Concentrates
Phospholipids are an important component of every single cell in your body. Phospholipid supplementation has been shown to promote heart, digestive, liver, immune and brain health. Omega Man delivers the ideal dosage of phospholipids for your good health.
Plant Phytosterol Complex
Phytosterols are all natural plant chemicals derived primarily from seed oils. Omega Man contains three important types of phytosterols—Beta Sitosterol, Campesterol, and Stigmasterol. These powerhouses are important for the healthy support of the prostate, colon, and cardiovascular system. Phytosterols are also a favorite of high performance athletes.
Ingredients
Organic flaxseed oil, organic flaxseed particulate, styrian pumpkin seed oil, phospholipids concentrates, plant phytosterols, rosemary/ascorbic acid blend. Free of Genetically Modified Organisms.


--
Buy Barlean's at Vitanet &reg


(http://vitanetonline.com:443/forums/Index.cfm?CFApp=1&Message_ID=1191)
---
Pumpkin Seed Oil "Cucurbita pepo"



Date: August 18, 2005 12:14 PM
Author:
Darrell Miller (dm@vitanetonline.com)
Subject: pumpkin seed oil "Cucurbita pepo"

pumpkin seed oil "Cucurbita pepo"
Definition: Pumpkin seeds have a significant antiparasitic property to them and are routinely used to rejuvenate the prostate gland. As a rich source of zinc, which is highly recommended for the male reproductive system. Pumpkin seeds are highly nutritional, but those who can not handle the seeds can take pumpkin seed oil in Pill form. Pumpkin Seeds are a symbol of health in China.
Possible applications: Intestinal parasites, Prostate disorders.
Scientific info: Swedish clinical trials found the that oil constituents of pumpkin seed combined with saw palmetto treated an enlarged prostate gland effectively. Pumpkin seed has a reputation of being a non-irritating diuretic. Pumpkin seed contains a rare amino acid called myosin found in the seeds of certain Cucurbita species, which is the primary protein constituent of muscles.
Complementary supplements: quassia, buckthorn, acidophilus, bee pollen, bee propolis, B-complex, Saw palmetto, kelp, garlic, black walnut, red clover, cascara sagrada, vitamin E, bioflavonoids, phytonutrients, blue-green algae, zinc and electrolyte supplements.


--
Vitanet &reg


Solaray - Ultimate Nutrition - Actipet Pet supplements - Action Labs - Sunny Greens - Thompson nutritional - Natural Sport - Veg Life Vegan Line - Premier One - NaturalMax - Kal
(http://vitanetonline.com:443/forums/Index.cfm?CFApp=1&Message_ID=733)
---
Omega Man - For Men Interested in Optimal Health



Date: August 12, 2005 11:10 AM
Author:
Darrell Miller (dm@vitanetonline.com)
Subject: Omega Man - For Men Interested in Optimal Health

Omega Man
For Men Interested in Optimal Health, Vitality and Staying Young
Scientists have discovered the key that unlocks the door to a longer life, healthy weight, optimal athletic performance, and overall well-being. That key is composed of essential fats, called omega-3 fatty acids. You need these fats to balance the effects of the male hormone testosterone. Found in flax, pumpkin seeds, and other plants, omega-3 fats are essential to well-being, vitality, and optimal fitness; yet most men are deficient in the omega-3s.
The low-fat and nonfat fads of the 1980s and 1990s taught nutrition experts a lot about the importance of omega-3 fats. As food manufacturers created one nonfat product after another, a strange thing happened- men got fatter and heart disease rates jumped.
Since then, experts at research institutions including Harvard and the National Institutes of Health (NIH) have linked nonfat diets with depression, heart disease, weight gain, and poor physical performance.
We now know that all fats are not created equal. Although some fats are indeed bad for our health, other fats are essential to overall health, vitality, and well-being. Most men, however, over consume the wrong fats- those found in processed foods and animal products- and do not consume enough of the right fats. To make matters worse, the good omega-3s are dwindling from the food supply. Food processing has stripped this important fat from our foods, making supplementation necessary.
Thankfully, Omega Man from Barlean's Organic Oils, a new whole food concentrate for men, will help reduce the risk of some of the most deadly and common men's health problems. All men will benefit from Omega Man. Its blend of essential fats from flax, Styrian pumpkin seeds, and other sources complement one another, providing the optimal mix of the right types of fats, which promises to promote health and vitality no matter what your age.
From the athletic pursuits of your early twenties to the health concerns of your fifties and beyond, Omega Man is an important part of a man's healthy diet and will unlock the door to a new, more vibrant, healthier you.
Recently, we've begun to report on the importance of certain men's power foods and nutrients. By putting optimal amounts of these into men's diets, men can ensure greater health and longevity.
Super Health Blend
Omega Man's unique blend of flax, pumpkin and other fatty acid sources is an optimal formula for men's health and vitality.
Organic Flaxseed Oil
Barlean's award-winning organic omega-3 and lignan-rich flaxseed oil makes up the base of this formula and provides the richest and best-absorbed source of omega-3 fatty acids available. Other popular sources of omega-3 fatty acids, such as fish oil, may contain contaminants such as mercury and industrial chemicals. Barlean's flaxseed oil, on the other hand, comes from organic seeds grown in optimal conditions with no chemicals, pesticides, or other contaminants. You can feel safe knowing that all of Barlean's flaxseed oil products, including Omega Man, are pure and fresh. They help you promote optimal health without polluting your body.
Lignans
In addition to omega-3 fatty acids, Barlean's lignan-rich flax oil is one of the world's richest sources of lignans, important plant chemicals that act like hormones in the body. Lignans have been shown to bind to existing hormones in the body, bringing your hormones into the optimal balance needed for good health. Few men consume the amount of lignans needed to promote hormonal balance, making supplementation so important.
Lignans serve in the body to block two critical enzyme systems that serve to initiate prostate cancer and benign prostatic hyperplasia. The first is aromatase, an enzyme that converts testosterone to a powerful testosterone derivative that is five times more powerful than its precursor in promoting prostatic disease. The second is 5-alpha reductase, and enzyme that converts testosterone to estrogen. Despite popular belief, estrogen is much more powerful in provoking prostate disease than testosterone. In fact, the ratio of testosterone to estrogen begins to weigh in favor of estrogen in the aging male. As testosterone levels decline with age, estrogen levels appear to remain relatively stable. Compared to younger men, the ratio of estrogen to testosterone is up to 40 percent higher in older men.
Breakthrough research is implicating the imbalance between testosterone to estrogen as a primary cause of prostate disease. Flying in the face of past misconceptions, it would actually serve the aging male to increase testosterone at the expense of estrogen. It appears that this is exactly what lignans do in blocking the enzyme necessary for converting testosterone to estrogen. When the enzyme is blocked, testosterone is spared because it is not being converted to estrogen. In what you could visualize as a seesaw-like action, the ratio of testosterone to estrogen begins to move back in favor of testosterone.
The action of lignans in sparing testosterone may hold greater implications than the obvious. Lack or loss of sexual desire in men and women is oftentimes associated with low testosterone levels. By preserving testosterone, many men and women may be able to retain or regain their sexual vigor. In fact, agents that block the conversion of testosterone to estrogen have been showing to increase testosterone levels by as much as 10 percent. (Speaking of sexuality, the surgical treatment of choice for prostatic disease (prostectomy) is the leading cause of impotency in men over 50. This fact alone should be powerful motivation for men of all ages to consider a supplemental regime to include lignans to lower the incidence of prostate cancer and benign prostatic hypertrophy.)
The full significance of a "high-in-lignan" diet may be realized by the fact that lignans have been found isolated within prostatic fluids. Analytical work performed at a prominent cancer research center has indicated that the level of lignan in expressed prostatic fluid can be remarkable high, suggesting that it could well exercise a physiologic role within the gland. The glandular cells are certainly bathed in prostatic secretion for some considerable period, during which they could well influence cell biology. It has been established that the higher the intake of dietary lignans, the higher the physiologic lignan concentration in urine, blood plasma and prostatic secretions. The inference here is that the more dietary lignans that are ingested the more protection is offered in bathing the prostate gland in fluids high in protective lignans.
Styrian pumpkin seed oil
Barlean's went to the edge of the earth to procure the seeds of a rare and unique pumpkin found only in the region of southeast Austria. It is reputed for its extraordinary wealth of vitamins A, C, E, and K and high levels of phytosterols, all important for reducing risk of enlarged prostate and in the fight again cancer and heart disease.
Phospholipid Concentrate
Nearly every part of your body, from your internal organs to your cell membranes to your brain, contains phospholipids. Phospholipid supplementation has been shown to promote heart, digestive, liver, and brain health. Omega Man contains the optimal amounts of phospholipids for your health.
Plant Phytosterol Complex
Omega man is a rich source of the plant phytosterols betasitosterol, campesterol, and stigmasterol. If men have not begun to put phytosterols into their diet, then they're missing out on an important natural food constituent that offers protection against toe most common cancers, that is an excellent remedy for enlarges prostate, and lowers cholesterol. Phytosterols are used widely in Europe to treat enlarge prostate (benign prostatic hyperplasia) and are known to lower the risk of cardiovascular disease by interfering with cholesterol absorption. Omega Man contains an optimal blend.


--
Vitanet &reg


(http://vitanetonline.com:443/forums/Index.cfm?CFApp=1&Message_ID=730)
---
Prostate Health Naturally



Date: June 16, 2005 11:11 AM
Author:
Darrell Miller (dm@vitanetonline.com)
Subject: Prostate Health Naturally

Nature's Life Prostate Health Options


Prostate Health... Naturally

Prostate issues too often put a damper on the activities of men of all ages and they are far more common than previously thought. According to some studies, virtually all men will eventually experience prostate issues.

Men with enlarged prostates experience discomforts that may include difficulty urinating, increased frequency and urgency of urination, bouts with sleep-disturbing nighttime urination and lower back discomfort. Dealing with the discomforts from enlarged prostates may be costly, too. Every year about 400,000 men have prostate surgery, adding over $3 billion annually to the national health care bill.

Nature's Life offers several products to support prostate health, including Saw Palmetto as a whole berry concentrate, and three doctor-formulated combinations including Saw Palmetto for supporting prostate health. All of these products are designed to provide nutritive support for:

healthy prostate gland function
normal urine flow

Nature's Life® Prostate formulas are made from all natural ingredients… only the finest available. Regardless of the formula you prefer, you can always be sure of the same superior quality and consistent results.

Prostate function
A small doughnut-shaped gland, the prostate surrounds the urethra where it leaves the bladder. The prostate produces an alkaline substance which makes up the largest part of the seminal reproductive fluid (semen).

Most men's prostates start to enlarge at about age 50. As the prostate gland enlarges, it pinches the urethra, causing reduced urine flow and increased discomfort. Research into prostate enlargement is focusing on male hormones, or androgens. In older men, androgen production changes result in higher levels of dihydrotestosterone (DHT), which is produced from testosterone. The prostate is more likely to enlarge when higher levels of DHT are present.

The Holistic Approach
A unique combination of herbs, amino acids, vitamins, minerals, phytonutrients, and essential fatty acids may help provide nutritional support to maintain good prostate health.

Saw Palmetto Berry (Serenoa repens B.)
The berries from this small tropical palm contain lipophilic sterols and essential fatty acids, including beta sitosterol. Saw Palmetto extract may also support normal inflammatory response by inhibiting the production of prostaglandins. Research suggests that Saw Palmetto may help to increase urine flow and decreases nighttime discomfort. Saw Palmetto has been the subject of numerous double blind clinical trials. All of these effects of Saw Palmetto make it the key ingredient to support prostate health.

Pygeum Bark (Pygeum africanum H.)
The bark of this tall African tree contains lipophilic sterols, including beta sitosterol and sitosterone plus unique fatty acids. These ingredients influence prostaglandin synthesis to help provide nutritional support for a normal inflammatory response. Other components of pygeum may provide nutritive support to help maintain normal prostate size.

Stinging Nettle (Urtica dioica L.)
A common "weed" around the world, stinging nettle has a long history of traditional use to support normal urine flow. Nettle contains substances that may have anti-androgen activity. Many commentators feel that the potential beneficial effects of Nettle extract are increased when combined with Saw Palmetto.

Pumpkin Seed (Cucurbita pepo)
The seeds of this familiar food is a good source of zinc, phytosterols, and essential fatty acids: nutrients essential to prostate health. Preliminary studies find pumpkin seed extract promising alone, but combinations of pumpkin seed oil with nettle and/or saw palmetto have the potential to help restore and maintain healthy prostate size.

Minerals
Zinc is concentrated in the prostate gland and is a major constituent
of seminal fluid. Zinc appears to play a role in maintaining healthy male hormone balance, possibly by its effect on 5-alpha reductase, the enzyme which produces powerful androgens in the prostate. Preliminary reports suggest that zinc may be helpful in supporting urinary comfort. Copper is added to balance the zinc and prevent a
copper deficiency.

Active Aminos™ (Glutamic Acid, Alanine & Glycine)
These are the three amino acids found in highest concentration in the prostate. A recent study suggested that this combination of amino acids may help support normal urination and urinary urgency.

Beta Sitosterol
The oil constituents of a few plants, including soybeans, pygeum, and pumpkin seeds, contain a mixture of phytosterols, or plant hormones, that include beta sitosterol. Recent studies have suggested that beta sitosterol may help to support normal urine flow. Research also suggests that beta sitosterol may also support normal prostaglandin synthesis thus normalizing the inflammatory response.

Vitamin B-6 (Pyridoxine HCl)
This essential B vitamin is required for many metabolic processes, including the use of amino acids such as Glutamic Acid, Alanine and Glycine.

Lycopene: A valuable addition
Lycopene is an antioxidant carotenoid found primarily in most tomato products. In men, lycopene is stored in the prostate and testes, and has been associated with protecting the health of the prostate by acting as an antioxidant. As men age, the level of lycopene is diminished, therefore it should be replaced by food intake or supplements.

Several other herbs have traditionally been used for prostate and urinary tract health:

Herbs
Traditional Indications*
Burdock Root
(Arctium lappa L.)
Contains polyacetylenes, amino acids and inulin for restoring harmony to the body.
Cayenne Fruit
(Capsicum annuum L. var. annuum)
Contains capsaicin and saponins for stimulating blood flow.
Goldenseal Root
(Hydrastis canadensis L.)
Contains alkaloids, including berberine, a powerful tonic for all mucus membranes.
Gravel Root
(Eupatorium purpureum L.)
Contains active volatile oils and flavonoids; for healthy kidney and bladder function.
Juniper Berry
(Juniperus oxycedrus L.)
Contains essential oils, flavone glycosides, organic acids and terpenes for healthy kidney and bladder function.
Marshmallow Root
(Althaea officinalis L.)
Mucilage, containing poly-saccharides and uronic acid for normal urine flow.
Parsley Leaf
(Petroselinum crispum M.)
Contains coumarin and flavonoids for normal urine flow.
White Pond Lily Root
(Nymphaea odorata)
For intestinal cleansing.

* These are traditional indications, and Nature's Life does not guarantee that the indicated herb will have the referenced benefit at the levels provided.


Lifestyle Choices
Nutritionists believe that diet and exercise contribute a great deal to the success of natural prostate self-care. In addition to a comprehensive prostate support formula, men should reduce dietary fat, eat more fruits and vegetables and commit to a regular exercise program. This is not just for a healthy prostate, but a choice for a healthier, happier life.

The Nature's Life® brand has three comprehensive formulas with herbs and nutrients intended to provide nutritive support for healthy prostate gland function and normal urine flow, as well as individual supplements to complement these formulas:

800 Prostate Support™ combines standardized extract of Saw Palmetto – the choice for a stronger dosage – with Stinging Nettle, standardized Pygeum bark extract, and zinc.

Prostate 700+™ combines standardized extract of Saw Palmetto with concentrated Nettle root extract, and pumpkin seed oil.

600+ Prostate Maintain™ combines a whole herb form of Saw Palmetto for a regular maintenance dosage with Active Aminos™, Zinc, and a blend of traditional herbs.

Saw Palmetto, 500 mg whole herb

Lycopene 30 mg & 10 mg


Which Prostate Formula is Best For You?

| | | | |
| --- | --- | --- | --- |
| Nature's Life® Formula/Per Serving | 600 | 700 | 800 |
| Saw Palmetto | 600 mg | 213 mg* | 160mg* |
| Pumpkin Seed Extract | 50 mg | 267 mg* | |
| Nettle Root Extract | | 400 mg | 150mg |
| Pygeum Bark Extract | 10 mg | | 50 mg |



--
Vitanet &reg



(http://vitanetonline.com:443/forums/Index.cfm?CFApp=1&Message_ID=368)

---

Nutritional Support for Prostate Health


Date: May 11, 2005 10:19 AM
Author: Darrell Miller (dm@vitanetonline.com)
Subject: Nutritional Support for Prostate Health


Nutritional Support for Prostate Health

By Steve Lankford

Prostate problems are perhaps the most common problem that men will experience. As men age their hormonal production and metabolism changes and these changes can contribute to the prostate difficulties that men experience. The two major prostate problems are enlargement of the prostate gland known as benign prostatic hyperplasia (BPH) and prostate cancer. These two problems are unrelated except that they both affect the prostate gland and the scope of this article will focus on BPH.

The prostate gland is a small gland located under the bladder. It is shaped like a donut and surrounds the neck of the bladder and a small portion of the urethra. The urethra is the tube that carries the urine out of the body. When the prostate gland enlarges it can constrict the urethra and the flow of urine. This contributes to the variety of symptoms of BPH. BPH affects over half of all men aged 50 and older.

Benign Prostatic Hyperplasia

BPH is related to the hormonal changes that men undergo as they age. Around age 40 men begin to produce more of the enzyme 5-alpha-reductase. 5-alpha-reductase converts the hormone testosterone into the less desirable hormone called dihydrotestosterone (DHT). DHT is an important hormone and is not a problem until the levels begins to increase around mid-life. The increase in DHT results in BPH.

The symptoms of BPH include hypersensitivity of the bladder to even small amount of urine. This results in an increase of both urgency and frequency. Men will often experience frequent nighttime urination. The urine stream may become weaker and include dribbling when men are unable to completely void the bladder. Serious BPH can cause a complete blockage of urine flow.

Three stages of support

There are three stages at which you may want or need to deal with BPH. The first stage is preventive. At this stage there are no symptoms and one may do something at this stage when trying to provide benefit and support to avoid or minimize future involvement. The ideal time to begin preventive support is between the ages of 40 and 50.

The second stage is when there are emerging symptoms. This is when men first begin to experience the symptoms of BPH. The symptoms are mild and no too difficult to tolerate. This is also the best time to reverse the trend and provide effective nutritional therapy.

The third stage is when the symptoms have progressed to the difficult and serious level. It often progresses to this point when men ignore the symptoms and treatments. Often men have tried traditional medical approaches with little satisfaction or results. Even at this stage of BPH, nutritional support is usually very effective.

The challenge of creating an effective prostate support program begins with an assessment of your current status and then making an informed choice of support options.

The most successful natural approach to prostate health should involve a multiple approach that addresses the various systems in the body related to prostate health. The various nutrients that may be use can be taken separately or in combination. This approach can be beneficial both as a preventative approach as well therapeutic. You will generally have better results when you use a comprehensive approach.

The Comprehensive Approach to BPH

Prostate Support – Studies have show that dietary factors influence the overall health of the prostate. There are some nutrients that are found in higher amounts in the prostate. Nutrients such as zinc, lycopene and vitamin E provide prostate support.

Hormonal Regulation – Hormones have a direct role in prostate function. Plant extracts inhibit testosterone uptake by the prostate as well as limiting its conversion into DHT and subsequent binding to receptor sites within the prostate. Herbs such as saw palmetto, pygeum, nettle, red clover and soy provide this benefit.

Cellular Regeneration – Certain nutrients such as Swedish Flower Pollen, Quercetin and lycopene have demonstrated significant effects in maintaining proper prostate cell regeneration.

Bladder and Urinary Tract Health – The integrity and health of the bladder and urinary tract supports the normal flow of urine and prostate function. Three amino acids alanine, glutamic acid, and glycine as well as the herbs goldenseal, marshmallow root, uva ursi and pumpkin seed are all beneficial to the health of the urinary tract.

Soothing mechanisms – Certain plant compounds such as sterols and Swedish flower pollen as well as saw palmetto and pygeum and the bioflavonoid quercetin inhibit the metabolism of arachidonic acid. This influences prostaglandin synthesis, which is associated with prostate comfort.

Antioxidant Defense - The final area that we look at is how to reduce oxidative stress (free radical damage) that can trigger a host of destructive processes. Antioxidants play an important role in prostate function including protection of cell membranes.

Natural Is Better

How good are natural alternatives for prostate health? There have been many studies on natural alternatives showing that the proper herbs in the proper form are at least as effective as prescription drugs with fewer side effects. The most common drug for BPH is Proscar (finasteride). Some of the adverse side effects associated with finasteride are decreased libido and erectile dysfunction. Natural saw palmetto extract is free of these unwanted effects and is equally effective.

Choosing an Effective Product

The effectiveness of a nutritional product has to do with several factors. The bottom line is that the most effective product is the one that works best for you. Be prepared to try several products to find the best potency and combination.

There are many nutrients that provide prostate support. Vitamins, Minerals, Herbs, Amino Acids and Nutraceuticals are all helpful and the most comprehensive products will provide supports in multiple ways.

Vitamins – Vitamin D, Vitamin E

Minerals – Zinc, Selenium, Copper

Herbs – Saw Palmetto, Nettle Root, Marshmallow Root, Pygeum Bark, pumpkin seed oil, Red Clover, Goldenseal Root, Gravel Root, Green Tea

Amino Acids – Alanine, Glutamic Acid, Glycine

Nutraceuticals – Soy Isoflavones, Quercetin, Swedish Flower Pollen, Phytosterols, Lycopene

The first nutrient and herb to consider is saw palmetto extract. It is the phytosterols in saw palmetto (and other herbs) that are responsible for the beneficial results. It is important to make sure that the product that you use has the therapeutically effective dose. If you don't know the proper dosage and how to calculate the proper concentration it is very easy to purchase a low potency formula that is less likely to be effective.

In the clinical studies with saw palmetto extract, potencies of 320 mg. per day were used. However this only tell part of the story. The saw palmetto extract was composed of 85-95% sterols resulting in approximately 288 mg. (320 mg. times 90% equals 288 mg.) of sterols daily. Make sure your saw palmetto contains the correct amount of sterols.

This process of analyzing herbal extracts will apply to any standardized herbal product. You want to know whether the product you are purchasing has the right amount of the right compounds.

Search for the best products by trying different formulas. The proper nutrients taken consistently over time will provide long-lasting benefits. Stick with good companies with a history of providing quality nutritional products.

Disclaimer

The information provided is nutritional only and is intended to help you develop a nutritional program that can support the functions of the body. The information provided is not intended as medical advice. For medical advice always consult your physician.





---

---





--
VitaNet&reg
VitaNet&reg Staff

(http://vitanetonline.com:443/forums/Index.cfm?CFApp=1&Message_ID=25)
VitaNet ® LLC. Discount Vitamin Store.
Back to top