Search Term: " Proease "

Messages 1-35 from 35 matching the search criteria.
---
The Benefits of Gluten Digestive Enzymes



Date: October 11, 2022 11:24 AM
Author:
Darrell Miller (support@vitanetonline.com)
Subject: The Benefits of Gluten Digestive Enzymes

For many people, gluten can be a difficult protein to digest. Gluten is found in cereal grains like wheat, rye, and barley and can cause digestive discomfort for some people. That's where Gluten Digest comes in. Gluten Digest is a comprehensive enzyme blend that helps promote the complete digestion of cereal grains.* DPP IV (Dipeptidyl peptidase IV) is a unique enzyme that helps break down the proline bonds found in cereal grain proteins.* Gluten Digest also includes proteases and amylases that help break down other protein and carbohydrate components that are commonly found in these foods.* If you're looking for a product that can help you digest gluten more easily, Gluten Digest is a great option.
How Gluten Digest Works
Gluten is a protein that is found in cereal grains like wheat, rye, and barley. For some people, gluten can be difficult to digest and can cause digestive discomfort. That's where Gluten Digest comes in. Gluten Digest is a comprehensive enzyme blend that helps promote the complete digestion of cereal grains.* DPP IV (Dipeptidyl peptidase IV) is a unique enzyme that helps break down the proline bonds found in cereal grain proteins.* Gluten Digest also includes proteases and amylases that help break down other protein and carbohydrate components that are commonly found in these foods.* If you're looking for a product that can help you digest gluten more easily, Gluten Digest is a great option.
The Benefits of Using Gluten Digest
There are many benefits to using Gluten Digest. First, it can help you digest gluten more easily.* Second, it includes proteases and amylases that help break down other protein and carbohydrate components that are commonly found in these foods.* Third, it's easy to use; simply take one or two capsules with each meal containing gluten. fourth, it's affordable; a bottle of 60 capsules typically retails for less than $30. If you're looking for an easy-to-use and affordable way to improve your digestion of gluten, Gluten Digest is a great option.
In Summary:
Gluten can be difficult for some people to digest. If you're looking for an easy-to-use and affordable way to improve your digestion of gluten, Gluten Digest is a great option. *These statements have not been evaluated by the Food and Drug Administration. This product is not intended to diagnose, treat, cure or prevent any disease.
(https://vitanetonline.com:443/forums/Index.cfm?CFApp=1&Message_ID=6500)
---
The Benefits of Dairy Digest Complete



Date: October 07, 2022 03:59 PM
Author:
Darrell Miller (support@vitanetonline.com)
Subject: The Benefits of Dairy Digest Complete

Dairy intolerance is a common problem that can be caused by the inability to digest lactose, the sugar found in milk. However, intolerance can also be caused by the proteins and fats inherent in dairy products. Thankfully, there is a comprehensive enzyme blend that can aid in the digestion of dairy products known as Dairy Digest Complete.* This blend of enzymes specifically targets lactose, proteins, and fat for digestion. Let's take a closer look at the benefits of this helpful product.
What is Dairy Digest Complete?
Dairy Digest Complete is a blend of enzymes that are specifically formulated to aid in the digestion of dairy products. This includes milk, cheese, ice cream, and yogurt. The enzymes in this blend target lactose, proteins, and fat for easy digestion.*
How Does It Work?
The lactase enzyme in Dairy Digest Complete works to breaks down lactose into glucose and galactose. Glucose is then absorbed into the bloodstream while galactose goes to the liver to be converted into glucose.* Proteases are enzymes that break down proteins into peptides and amino acids. Lipases work to break down fats into glycerol and fatty acids.* This triple action approach helps your body to more easily digest and absorb the nutrients from dairy products.
What Are The Benefits?
There are many benefits to taking Dairy Digest Complete including reduced bloating, gas, and indigestion.* In addition, this enzyme blend can help you to better absorb the calcium found in dairy products.* If you are someone who struggles with intolerance to diary or has difficulty digesting fatty foods, Dairy Digest Complete may be a helpful option for you.*
Dairy intolerance is a common problem that can make it difficult to enjoy many favorite foods. However, Dairy Digest Complete is a comprehensive enzyme blend that can aid in the digestion of dairy products.* This blend of enzymes specifically targets lactose, proteins, and fat for easy digestion. If you are someone who struggles with intolerance to diary or has difficulty digesting fatty foods, Dairy Digest Complete may be a helpful option for you.*
Try it today and see how much easier it is to enjoy your favorite dairy products!*
*These statements have not been evaluated by the Food and Drug Administration. These products are not intended to diagnose, treat, cure or prevent any disease.
(https://vitanetonline.com:443/forums/Index.cfm?CFApp=1&Message_ID=6488)
---
Protease: The Enzyme that Makes Protein & Amino Acids Tick



Date: October 17, 2018 07:52 AM
Author: VitaNet, LLC Staff (support@vitanetonline.com)
Subject: Protease: The Enzyme that Makes Protein & Amino Acids Tick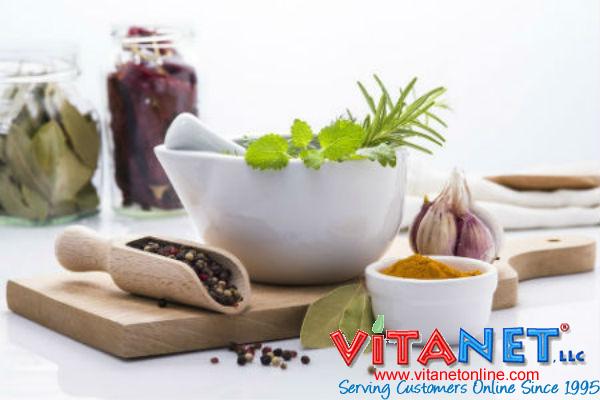 Protease is an enzyme. People do not realize the importance that some of these enzymes have. If you ask some random person what an enzyme is, the chances are that they probably will not know. That is how uneducated many individuals are when it comes to science and what it consists of. Protein and amino acids actually rely on enzymes to tick and it is a matter of simply understanding how it works. Some people grasp it better than others.
Key Takeaways:
Because of the biological importance of proteolytic enzymes, they have been a focus of the pharmaceutical industry.
When proteins are digested, the proteolytic enzymes in the stomach break them down repeatedly to amino acids that are then absorbed by the body.
If the body cannot produce proteolytic enzymes, it cannot break down proteins and this leads to serious health issues.
"Proteases have been called biology's version of Swiss army knives, able to cut long sequences of proteins into fragments. A protease is an enzyme that breaks the long, chainlike molecules of proteins so they can be digested."
Read more: https://draxe.com/protease/
(https://vitanetonline.com:443/forums/Index.cfm?CFApp=1&Message_ID=5794)
---
Have you tried the new eco-friendly Health Ranger Dishwasher Detergent?



Date: April 02, 2017 03:44 PM
Author:
Darrell Miller (support@vitanetonline.com)
Subject: Have you tried the new eco-friendly Health Ranger Dishwasher Detergent?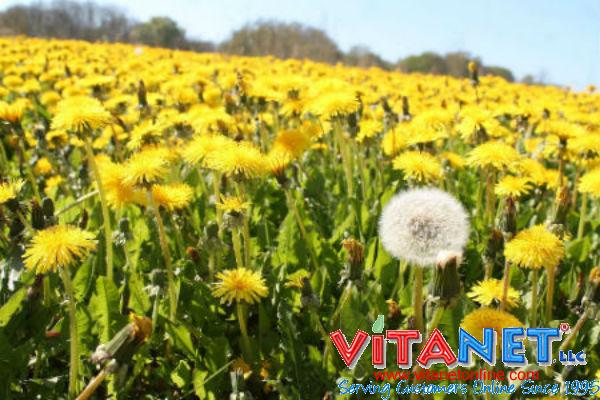 Most dish washing detergent contains chemicals that are potentially hazardous to humans. New eco-friendly dish washer detergent are safe and actually work better than normal dish washer detergent. A single box of the detergent has more than conventional commercial brands found in most stores. Health Ranger Eco-Friendly Dishwasher Detergent is cheaper than the more dangerous non green product. Most dishwasher detergent contain 1,4-dioxane a contaminate that doesn't have to be listed. The worst detergents have many parts per million of 1,4-dioxane inside.
Key Takeaways:
Health Ranger Select Dishwasher Detergent Powder cleaning power comes from a mix of Sodium percarbonate, sodium carbonate, sodium citrate, protease, and lauryl polyglucoside.
Most dishwasher detergents contain 1,4-dioxane, which is a synthetic petrochemical carcinogen.
The Health Ranger Dishwasher Detergent contains no harmful chemicals as well as no fillers, chlorine or perfumes.
"There's a new product line at the Health Ranger Store, and it's carefully formulated to protect the environment:"
Read more: http://www.naturalnews.com/2017-03-25-have-you-tried-the-new-eco-friendly-health-ranger-dishwasher-detergent.html
(https://vitanetonline.com:443/forums/Index.cfm?CFApp=1&Message_ID=4339)
---
Wheatgrass - A Superfood To Improve Your Energy Levels



Date: August 15, 2015 01:52 AM
Author:
Darrell Miller
Subject: Wheatgrass - A Superfood To Improve Your Energy Levels

The most nutritious of all cereal grasses is wheatgrass. It is richest in nutrients when it is grown in clean soil and just before the development of its stem. The most interesting factor is that it does not contain gluten. This article aims to list some of the health benefits of wheatgrass and how it can boost energy levels.)
Wheatgrass contains over 90 minerals including Mg, Ca, Na, etc. It has a rich concentration of alkaline minerals. It contains a number of enzymes such as Lipase (splits fat), Amylase (helps in digestion), Protease (helps to digest protein), and Transhydrogenase (strengthens the heart muscle,etc. , among others).
Wheatgrass contains high doses of vitamin C, almost twice the amount of Vitamin A as in carrots and a full complement of B vitamins. A teaspoon of wheatgrass powder is nutritionally equivalent to 50 g of spinach salad and supplies an equivalent amount of energy. Wheatgrass contains 19 amino acids.
Benefits of Taking Wheatgrass
Containing a high number of enzymes vitamins and minerals, it boosts vitality and energy levels. It enhances detoxification and aids in maintaining the correct acid-alkaline base in the body. The high vitamin content helps to increase endurance and stamina levels in the body. Chlorophyll contained in the wheatgrass works to increase production of hemoglobin in the body. With increased blood circulation, the body's metabolism is improved with increased energy levels. Chlorophyll also serves to alkalize the blood. This slows down aging, increases energy levels, and slow down/prevent degenerative diseases such as arthritis and gout.
The B vitamins and iron in wheatgrass reduce tiredness and fatigue and give way for a more energy in their place. The quick and easy absorption of wheatgrass also contributes to effective assimilation of the nutrients that it contains in the body.
Wrapping up, wheatgrass is one of nature's most nourishing superfoods that you can lay your hands on.
References
https://www.nutrifiz.co.uk/10-benefits-wheatgrass-drinks-revealed/
//www.bestorganicwheatgrass.com/faq/
//thechalkboardmag.com/50-reasons-to-drink-wheatgrass-everyday
//superfoodking.hubpages.com/hub/How-Wheatgrass-can-improve-your-energy-levels
//liveenergized.com/alkaline-diet-resources/wheatgrass-health-benefits/
Read More
(https://vitanetonline.com:443/forums/Index.cfm?CFApp=1&Message_ID=3194)
---
EGCG in green tea



Date: May 10, 2014 07:38 AM
Author:
Darrell Miller (dm@vitanetonline.com)
Subject: EGCG in green tea

Green tea benefits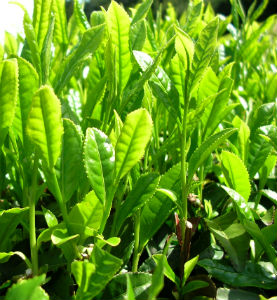 Green tea is made from the leaves of Camellia Sinensis, which is recognized for its health benefits. The nonfermented product is obtained by leaf desiccation that contains potent, polyphenolic antioxidants, with a flavanolic structure referred to as green- tea catechins, including epigallocat-echin-gallate (EGCG). Studies have shown that drinking EGCG prevents carcinogenesis in rodent organs. Studies have shown it had a significant chemoprotective effect against DMBA-induced mammary tumorigenesis in rats. Human breast cancer cell proliferation inhibition by green tea appeared mediated in part by (CKI). Mutagenesis was inhibited at concentration levels equivalent to human daily consumption.
Using human umbilical vein endothelial cells, it was demonstrated that green tea extracts reduced expression of vascular endothelial growth factor (VEGF) receptors forms-like tyrosine kinase and fetal liver kinase. Kinase insert domain containing receptor. Because of the antiangiogenic property of its extracts, they have therapeutic potential in preventing the development of new microvascular networks (angiogenesis) needed for tumor growth. It was also found that green- tea polyphenols inhibited angiogenesis by reducing vascularization of chicken chorioallantoic membrane (CAM) by an angiogenin-like protein isolated from goat serum.
EGCG effectively inhibited bladder-tumor implantation growth in rats, pointing to its potential as an intravesical chemotherapeutic agent. Inhibition of platelet function is a factor in reducing the risk of coronary artery disease. EGCG was reported to inhibit platelet aggregation, by possibly involving inhibition of cytoplasmic calcium increase. EGCG was proven to be the most effective in reducing thrombin-induced aggregation of washed human platelets. The ability of green- tea catechins to inhibit adenovirus infection and adenain, the human adenovirus 2 endopeptidase, was reported. EGCG proved the most potent inhibitor of four green-tea catechins tested. The viral protease adenain appeared to be the target of EGCG, so it is possible that all adenoviruses are sensitive to its action.
The Chinese have known about medicinal qualities of green tea since ancient times, treating everything from headaches to depression.
The three "Es"
enjoyment (soothing)
energy (caffeine)
essential health benefits (antioxidants)
Provides support for a healthy weight loss program, gives the energy needed to maintain an active lifestyle, health, and longevity. The appetite suppressor, Vanadium, reduces calorie intake. Thermogenesis, or fat metabolism, is increased, because of the EGCG/caffeine combination, therefore burning fat.
EGCG fights free radicals. Fatty acids and lipids in the brain are susceptible to the effects of free radical perodixation. Much of the aging of the brain is attributed to perodixation. The EGCG helps to keep us young, alert, and able. Researchers have found that EGCG has inhibited tumor growth in both skin and gastrointestinal tracts. EGCG may fermented be able to obliterate cancer cells, without harming neighboring tissues.
(https://vitanetonline.com:443/forums/Index.cfm?CFApp=1&Message_ID=3117)
---
Can Pancreatic Enzymes Help Reduce Pancreatic Stress?



Date: May 22, 2013 10:43 AM
Author:
Darrell Miller (dm@vitanetonline.com)
Subject: Can Pancreatic Enzymes Help Reduce Pancreatic Stress?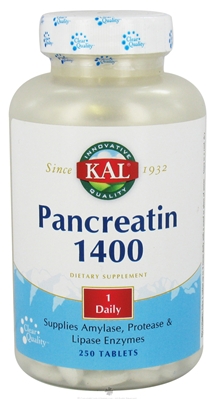 Pancreatic enzymes are crucial for the purpose of breaking down fats, carbohydrates and proteins. A healthy pancreas will produce about 8 cups of pancreatic juice daily. This is released into the duodenum helping neutralize any acid. This potion of the stomach is at the entrance of the small intestines. The lack of these fluids could cause a myriad of problems depending on the functions that are carries out.

The question however is; can pancreatic enzymes help reduce pancreatic stress?

One of the best ways to answer this is to find out what these enzymes are and do exactly.
Lipase is a pancreatic enzyme that breaks down fats. The lack of this enzyme causes a shortage of fat soluble vitamins and diarrhea evident by fatty stools.

Protease breaks down proteins in the body. It is also crucial in keeping the system clear of protozoa and yeast among many other parasites. The lack of the same will cause a rise on toxicity in the stomach due to faulty digestion. The individual will also be at risk due to infections.

Amylase will break down carbohydrates and is commonly found in the saliva. The lack of the same will cause diarrhea due to the presence of starch that is undigested in the colon.
This is common in patients that have developed pancreatic cancer. The lack of pancreatic juice in the body will cause pancreatic stress. This calls for doctors to find a way to help induce the functionality of this juice into the body. This is the reason why pancreatic enzymes are used to help along with the breaking down of these body substances.

This partly answers the question, can pancreatic enzymes help increase pancreatic stress?

Some other effects that could come with the lack of these enzymes include cystic fibrosis, pancreatitis, duodenal tumors and Whipple procedure. Some of the symptoms of these conditions brought by the lack of the enzymes include cramps, gas, indigestion, weight loss and diarrhea.
These enzymes given by doctors may also be given along some acid reducing medication. These enzymes should be taken carefully to ensure that they work optimally.
Added enzymes will ease pancreatic stress by balancing the digestive system. The body in turn will not think it needs more enzymes and reduce its demands on the pancreas.

Some of the things to keep in mind when using these are;

Ensure that you take the enzymes with every meal for digestion to take place optimally.


Start with a small dose and increase depending in the situation. You may need to alter this depending on the progressiveness of the situation.

The enzymes should be taken right before meals. If you are taking a number of the, take some in between the meal, never take them after the meals as they will not function then.

Ensure that you take the capsules and the pills with water or any other liquids. They should not be ingested in the mouth unless under special circumstance and orders from the doctor.

The most common side effect of these enzymes is constipation. They are however the best way to deal with indigestion due to the lack of the pancreatic fluid in the body. Have you had your pancreatin today to boost digestion and eliminate food allergies?

(https://vitanetonline.com:443/forums/Index.cfm?CFApp=1&Message_ID=2842)
---
Food allergies and pancreatin



Date: May 21, 2013 10:59 AM
Author:
Darrell Miller (dm@vitanetonline.com)
Subject: Food allergies and pancreatin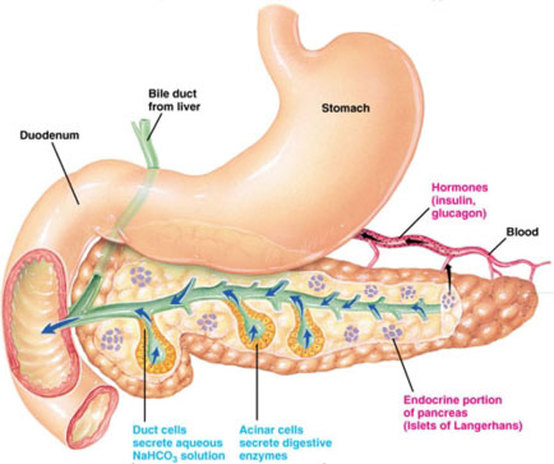 Food allergy is a condition where the body's immune system reacts to some substances in the food that you have eaten resulting in an allergic reaction. It is important to note that children are more prone to food allergy when compared to adults. Some of the common foods that may cause allergy are peanut, milk, eggs, fish, tree nuts and so on. Food allergies may be exhibited in different ways for example atopic allergic reactions occur to people who have inherited the allergic traits. Others will be highly sensitive to certain foods for example people who are oversensitive to peanuts. There is also the celiac disease which results in allergy to proteins found in grain such as wheat.

How exactly does food cause allergic reactions?

The particles in your food that will cause allergy are referred to as allergens. Allergens are protein in nature and they are resistant to heat during cooking, stomach acid during digestion and also digestive enzymes. When these enzymes find their way to the blood stream, they will reach their target organs where they will result in allergic reactions. It is important to note that an allergic reaction is a hypersensitive reaction and therefore for this reaction to occur, the body must have been exposed to that particular food substance before. The first time the allergen is introduced in the body, the lymphocytes are stimulated to produce antibodies against that particular antibody. The next time that allergen finds its way into the blood stream, the mast cells will be stimulated to release different chemicals such as histamine which results in different symptoms of food allergy.

Digestive Enzymes

Digestive enzymes may play a very crucial role in alleviating symptoms of food allergies. The enzymes will break down fats, proteins and starch thereby aiding in digestion. Pancreatin which has a number of digestive enzymes will alleviate allergic symptoms such as gastroenteritis, indigestion, stomach discomfort and so on. Sometimes with age, the production of pancreatin in the body might reduce and in such circumstances, one can take specially made pancreatin tablets which serve the same purpose.
Pancreatic Enzymes

Pancreatin is a word that is used to describe a mixture of digestive enzymes produced by exocrine cells in the pancreas. The enzymes contained in pancreatin include amylase, protease, trypsin and lipase. Sometimes, pancreatin will be referred to as pancreatic acid. Apart from treating food allergies, pancreatin will also help to reduce symptoms for weight loss, cancer, autoimmune disease, celiac disease and food allergies.
Each of the enzymes in pancreatin plays a very important role in the digestion process. Trypsin works by hydrolyzing proteins to form oligopeptites, amylase will work to hydrolyze starch to form disaccharides and oligosaccharides, and lipase will hydrolyze triglycerides into glycerol and fatty acids.
Food Allergies

Food allergy is a common thing among very many people in the world. Sometimes, many people will find it hard to determine the exact food which they are allergic to. The easiest way to find out the exact type of food that you are allergic to is through trial and error method. Other times diagnosing the food intolerance may be complicated especially in cases where one not allergic to the food itself but the ingredients used in its preparation.

If you are experiencing food allergies, consider trying pancreatic enzymes like pancreatin for a month with every meal and feel the difference.

(https://vitanetonline.com:443/forums/Index.cfm?CFApp=1&Message_ID=2841)
---
Health benefits of Bromelain and its mechanism of fighting inflammation



Date: April 20, 2013 09:54 AM
Author:
Darrell Miller (dm@vitanetonline.com)
Subject: Health benefits of Bromelain and its mechanism of fighting inflammation

Bromelain is a blend of enzymes found in the juice and the stems of pineapples and is often used as a health supplement to assist in various disorders and enhance overall health. Here are the health benefits of Bromelain.

Improved Heart health

Bromelain functions as a blood thinner by breaking down the fibrins thus helps prevent blood clotting. It allows blood to move more freely throughout the circulatory system. Thinner blood is linked with lower possibilities of stroke, cardiac arrest and other heart problems.

Improved Breathing conditions
Bromelain is linked to improved breathing conditions that occur as a result of thicker mucus like asthma. It has similar effects on mucus as it has on blood thus making mucus thinner and thus does not clog the bronchial tubes.

Improved Immunity

It serves as an immunity booster and helps certain immunity boosting receptors within the body. As a result it fortifies the immune response by improving the response of body's front-line immune defense called the T-cells.
Improved digestion

If the pancreas is not very active, it may produce insufficient quantities of enzymes, making the food we eat just getting digested partially. Consuming a bromelain supplement might help to cure any resulting digestive complaints like stomach upset, heartburn, diarrhea or indigestion. It is especially effective when used in in conjunction with other enzymes such as amylase and lipase because of its protease functions.

Wound healing

An external application of bromelain might help getting rid of undesirable skin tissues in the third-degree burns. Bromelain could also reduce inflammation due to insect bites and their stings.

Alleviates Sinusitis

Bromelain helps decreasing congestion and the cough that comes with sinusitis. Its anti-microbial attributes may wipe out viruses and bacteria associated with sinus infections.

Relieves varicose veins and Hemorrhoids

Bromelain is used as a complementary medicine in treating chronic venous insufficiency, hemorrhoids and varicose veins.

Enhanced Acid-alkaline balance

Bromelain can help in balancing the acidity and also the alkalinity in the small intestine. The anti-bacterial effects of bromelain helps relieving bacteria-related diarrhea connected with E. coli attacks and inflammatory bowel disease.

Bromelain and Inflammation

While inflammation aids mending the entire body during an injury, excessive swelling can result in health complications and speed up aging. Bromelain is beneficial in treating inflammation. The mechanism of how bromelain fights inflammation involves the inhibition of many bio-chemical responses and reactions that induce inflammation. Treatment with bromelain manages and regulates the activity of various bio-chemical messengers referred to as cytokines in our body. These cytokines are the chemical substances that trigger inflammation. By inhibiting the activity of cytokines, bromelain reduces the impulses that induce an inflammatory reaction.

Bromelain also decreases the deposition of kinins, a by-product of inflammation and also prostaglandins, the hormone-like compounds found through the entire body Thus Bromelain assists fighting the majority of inflammation occurring after having a sports injury or after surgery, or from minor sprains and tendonitis. Certain kinds of arthritis which involve inflammation also benefits from bromelain, particularly in combination with some other typical anti-inflammatory medications.

Do you take bromelain daily? If not, why not?

(https://vitanetonline.com:443/forums/Index.cfm?CFApp=1&Message_ID=2836)
---
A brief description of ultra enzymes by Natures Plus



Date: December 21, 2012 04:07 PM
Author:
Darrell Miller (dm@vitanetonline.com)
Subject: A brief description of ultra enzymes by Natures Plus

In our daily lifestyle we have to consume fast food on a regular basis, simply because it saves time for us and also they are cost-efficient to some extent. Well, you should be acquainted with the fact that these fast foods are the prime reason for severe digestive disorders which may appear by consuming excessive fast foods. This may occur when the digestive enzymes of the human body fails to perform their actions on these junk food items.
We Need Enzymes

To enhance the efficiency of the enzymes in our body, some digestive supplements may prove to be quite beneficial for us. These supplements aids us in fetching the desired results of having a proper health by eliminating all the digestive problems from our body. Ultra enzymes are clinically tested and the results have confirmed that these dietary supplements have a number of health benefits and can produce effective results when consumed on a daily basis.
Processed foods

When food is cooked, most of the vital enzymes and essential vitamins are lost in the process and it becomes tough for the human body to digest these foods. Ultra enzymes by Nature Plus is a dietary supplement which can deliver appropriate results by giving support to the digestive system of the human body. It is the best available digestive aid which has the capability to prevent the digestive disorders from reoccurring in the human body.

Ultra Enzyme Ingredients:

The components and supplementary facts which are used to describe the efficiency of this particular product includes amylase, lipase, glutamic acid HCl, acidophilus, papain, cellulase, protease, pancreatin 4x, pepsin-NF, malt diastase, hemicellulase and ox bile. All the components are mixed in the appropriate proportions and served in a single and cost-effective unit, which will surely tailor all the requirements of the dieters and also for those people who are going through digestive disorders. Thus, it can be concluded that the ultra enzymes by natures plus is the ultimate remedy for digestive disorders and can help the human body by increasing the rate of absorption and break down of nutrients in your intestinal tract.
(https://vitanetonline.com:443/forums/Index.cfm?CFApp=1&Message_ID=2768)
---
Supplements and natural herbs for stomach acid defense



Date: November 06, 2012 12:24 PM
Author:
Darrell Miller (dm@vitanetonline.com)
Subject: Supplements and natural herbs for stomach acid defense

Everything works well when there is a balance. When we talk about human body, a slight change in the balances of the body fluids content can have drastic effects on the whole body. Stomach acid defense is a body mechanism, in which the stomach balances the required amount of acid inside the stomach. Sometimes due to many reasons this balance is difficult to maintain and the problem of acidity and acid reflux starts. However the treatment of this problem is very easy and you have a variety of options to treat your acidity. You can select the one option that suits you best.
Supplements for stomach acid defense:
The following are the popular supplements used for the stomach acid imbalance.
GLA:
The saliva in the mouth prevents the acidity from being worse. You can try taking GLA supplement for treating your problem. This supplement increases the fatty acid GLA and produces more saliva.
Enzymes:
Protease, amylase and lipase supplements are used for acidity in stomach. There are many quality enzymes supplements available in the market.
Antacids:
The antacids are popular for neutralizing the acid balance in the stomach. They are best treatment for acidity and heart burn. You can take a supplement rich in antacids for acidity.
Natural herbal treatment for stomach acid defense:
Nature has the healing power and it is best to use for any treatment. Following herbs are used widely for treating the acidity problem in the stomach:
Chicory tea:
People who have problem of acidity must take chicory tea as it is best for relieving the pain of the acidity. It relaxes the walls of the stomach and treats the indigestion issues.
Lavender:
Lavender is used in many recipes and herbal medicines. It is well known for its usage in prevention of excess stomach acid. People with acidity must take lavender through their diet or any other way in their daily routine.
Fennel:
Fennel is famous for treatment of gas, cramps and pain of the stomach. Fennel tea is popular for its miraculous effects on the digestion process of the body. You can treat the acidity of your stomach just by drinking a cup of fennel tea.
Above treatments are well known for reducing the effects of acidity and indigestion in the body. They have effective ingredients and instant effects in maintaining the acid balance of the body.
(https://vitanetonline.com:443/forums/Index.cfm?CFApp=1&Message_ID=2701)
---
Why Is DDS Acidophilus A Better Form Of Friendly Bacteria?



Date: April 03, 2012 10:34 PM
Author:
Darrell Miller (dm@vitanetonline.com)
Subject: Why Is DDS Acidophilus A Better Form Of Friendly Bacteria?

lactobacillus DDS
Every day, there is constant battle going on between the healthy bacteria who try to create a healthy environment in the digestive tract and the bad bacteria who try to establish dominance. Along with healthy, beneficial bacteria, your gastro-intestinal tract is susceptible to many harmful bacteria that can enter the body through food and water. And if these bad bacteria keep on multiplying unchecked, they create a bacterial imbalance that can affect your digestive health and lead to problems such as bloating, gas pain, constipation, belching or diarrhea. These harmful bacteria cannot be completely eliminated from the digestive system, but healthy bacteria can be added to the environment of your digestive tract that can counteract the action of bad bacteria. These healthy bacteria also known as probiotics give relief from many types of digestive discomfort, defend your GI tract from free radicals and thus support your immune system function.
Many Bacterial Strains
There are many strains of healthy bacteria such as lactobacillus DDS, lactobacillus fermentum, Bifidobacteria bifidum etc. which boost your digestive health. DDS Acdiophilus is by far the most popular strain commonly used due to its multiple benefits in promoting the digestive health. Researched by Metchnikoff and Dr. Shahani's, L. acidophilus DDS is grown and produced under specific conditions and has properties of great significance for digestion and nutrition as well as other physiological conditions like health and prophylaxis. Till now, this strain is well studied to find its beneficial role in achieving optimal digestive health. It works as a prophylactic, nutrient and antibiotic.
Beneficial Properties Of DDS
The beneficial properties of DDS acidophilus, based on proper research and documentation are:
1. Lactobacillus DDS helps in production of enzymes such as proteases and lipases which help in digestion of proteins and fats.
2. It helps in production vitamin B (and folic acid), which plays the role of biocatalyst in digestion of food.
3. DDS acidophilus produces natural antibiotics such as acidophilin that protect digestive gut from harmful bacteria.
4. It helps in maintaining the integrity of intestinal walls so that maximum absorption of nutrients can occur.
5. It aids digestion and helps you prevent digestion related problems. Lacyobacillus DDS inhibits the growth of toxic producing microorganism in the body, such as yeast and hence inhibits recurrent yeast infections.
6. L. acidophilus DDS helps in alleviating the symptoms of lactose
7. Intolerance by producing large quantities of lactase enzyme, which help in digestion of milk based products.
8. Studies have shown that DDS acidophilus contain antitumor and anti-carcinogenic properties.
9. Due to their antibiotic properties, lactobacillus inhibits several gastrointestinal and uropathogens, thereby preventing many urinary, digestive and vaginal infections.
It helps in metabolism of calcium and reduction of serum cholesterol levels. Hence lactobacillus supplementation helps in preventing as well as curing osteoporosis.
The benefits of DDS acidophilus are not only limited to digestive system but this exceptionally powerful strain of probiotic bacteria helps in supporting your immune system, energy levels and overall well-being. Lactobacillus is widely researched than any other strain of healthy bacteria that promote optimal digestion.
DDS acidophilus strain is available in supplement form that can be taken to enhance digestive health.
(https://vitanetonline.com:443/forums/Index.cfm?CFApp=1&Message_ID=2627)
---
Can Quercetin And Bromelain Be Used As An Antihistamine?



Date: December 22, 2011 07:59 AM
Author:
Darrell Miller (dm@vitanetonline.com)
Subject: Can Quercetin And Bromelain Be Used As An Antihistamine?

Bromelain and Quercetin
One of the most discomforting things that anyone can experience is allergic reactions. In more severe cases it is a big concern health wise and can easily be a cause of death but in less severe cases it can be a cause of so much annoyance. Severe cases can shut your throat in a matter of minutes and keep you from breathing and the more annoying once are the ones sometimes that are caused by dust or cat hairs as a couple of examples and it will cause you to sneeze all day long or trigger a running nose or something of that sort.
Antihistamine
Simply put, it is a type of drug that is used to fight allergic reactions and it covers the minor to the more life threatening conditions. Each type of reaction also has a matching type of antihistamine however the bottom line is that it does one thing and that is to do what its name suggests, to counteract the chemical in our body known as histamine. This is the chemical which is released by our immune system when an allergen which is defined as a harmless external chemical, is exposed to the body. In a way an allergic reaction is our immune systems way of protecting us the problem is, in this case it is a false response. Histamine is a very powerful stimulant and has the ability to cause so much irritation within the body. The symptoms depends on the severity of the reaction, it ranges from itching, watery eyes, skin rashes, runny nose and the most life threatening one is closure of airways.
Quercetin
It is a pigment from plants which are found mainly in onions, berries, apples and grapes. It is considered a flavonoid. Quercetin has been used in many countries for many years to improve blood vessel health naturally and has been part of natural medicine for years now. It also has been shown in some studies to have good potency as an antioxidant and has been shown to have the ability to reduce the risk of oxidative DNA damage which is a precursor to cancer.
Bromelain
This refers to the plant extract which is obtained from pineapples to put it in simple terms. This substance is known to be protease enzymes as they initiate the digestion of protein which is its main function. It also has been shown on various studies that it has antiviral capabilities. However its best known medical use is for treatment of arthritis and other inflammation based illness.
Both as antihistamines
Quercetin, aside from the health benefits mentioned above has been shown to be able to fight against allergic reactions and bromelain helps with its absorption so if put together it could be a potent one two punch against the common cold or flu but for severe cases against severe allergic reactions further research needs to be done to cement the idea that these substance can take the place of antihistamines.
(https://vitanetonline.com:443/forums/Index.cfm?CFApp=1&Message_ID=2549)
---
How Does Serrapeptidase Support A Healthy Immune System, Regulate Inflammation, And More?



Date: September 01, 2011 02:25 PM
Author:
Darrell Miller (dm@vitanetonline.com)
Subject: How Does Serrapeptidase Support A Healthy Immune System, Regulate Inflammation, And More?

What Does Serrapeptidase Do In The Body?
Serrapeptidase is an enzyme which is protein - digesting by nature. It is considered to be one of the types of proteolytic enzymes which consist of the chemical substance protease. This chemical is derived from a non - genetically engineered fungus of the family of Aspergillus. Serrapeptidase is a dietary supplement which may be isolated from Serrapeptidase oryzae and Serrapeptidase melleus. Studies have claimed that this dietary supplement is effective as an anti - inflammatory, respiratory aid, cardiovascular or immune support. Other names of Serrapeptidase include serration - peptidase and serrapeptase.
During the early 1990's, Serrapeptidase was isolated from the microorganism Serratia marcescens which is a known human pathogen found in the digestive tract of the Japanese silkworm. Many studies have been conducted to uncover the medicinal purposes of this bacterial enzyme. In fact, it has been widely used clinically in specific areas of Asia and Europe primarily as an inflammation relief agent.
These are some of the uses of the enzyme Serrapeptidase:
1. ANTI – THROMBIC AND FIBRINOLYTIC. Serrapeptidase can significantly prevent the build – up of blood clots. These clots must not be accumulated to prevent thromboembolism which can cause life threatening health conditions such as heart attack and stroke. Aside from its ability to prevent clot formation, Serrapeptidase also has a good fibrinolytic ability. It can lyse or dissolve already – formed blood clots.
2. PH REGULATOR. This proteolytic enzyme is considered to be an alkaline metalloprotease enzyme. It can selectively act on specific biological systems and prevent the activation of immunoglobulin G and immunoglobulin A. These body chemicals are immune system factors which helps the body prevent from infections and illnesses.
3. GOOD PROTEIN DIGESTER. Clinical studies have revealed that Serrapeptidase has a very good ability to digest protein molecules and its substrates. This is the reason behind why Serrapeptidase can effectively dissolve protein – based tissues such as fibrins, blood clots, cysts and certain inflammations. The advantage of this enzyme is that it can dissolve unnecessary tissues without harming the normal living tissues.
4. PROFOUND ANTI – INFLAMMATIORY AGENT. Serrapeptidase can effectively prevent and reduce inflammation, thus reducing swelling and pain sensation. The mechanism of action is said to be that Serrapeptidase blocks the synthesis of pain – inducing amines. Another mechanism is that it can effectively inactivate pro – inflammatory chemicals known as cytokines. In fact, this chemical is one of the components of analgesic drugs in Europe. The positive effect of this enzyme is that it does not have any digestive side effects.
5. RESPIRATORY AID. This enzyme is also helpful in improving the health of the respiratory system. It effectively alters the elasticity and viscosity of the dense mucus in people with respiratory problem such as sinusitis, bronchitis, asthma, and pulmonary diseases. People who are taking this enzyme supplement have shown improved liquefaction and expectoration of the mucus, thus Serrapeptidase is considered to be an effective mucolytic agent widely used all over the world.
Serrapeptidase is generally safe. Clinical studies have revealed that the sources of this enzyme are non – pathogenic except of one strain known as Serratia marcesens. This strain is pathogenic to human body. It may cause hypersensitivity or any untoward signs and symptoms. Therefore, it is best to consult a doctor before starting such supplementation.
(https://vitanetonline.com:443/forums/Index.cfm?CFApp=1&Message_ID=2414)
---
How Does B-12 Help Boost Energy?



Date: August 24, 2011 01:11 PM
Author:
Darrell Miller (dm@vitanetonline.com)
Subject: How Does B-12 Help Boost Energy?

How Can Vitamin B12 help you?
Vitamin B12 is water-soluble and is naturally present in most meaty foods. Also called cobalamin, Vitamin B12 exists in several forms and contains the mineral cobalt, so compounds with vitamin B12 activity are collectively called "cobalamins". It also has a key role in the normal functioning of the brain and nervous system, and for blood formation. Vitamin B12 normally plays part in the metabolism of every cell of the human body, especially affecting DNA synthesis and regulation, but also fatty acid synthesis and energy production. Vitamin B12, bound to protein in food, is released by the activity of hydrochloric acid and gastric protease in the stomach. It owes its discovery to pernicious anemia which is an anemic disease, when the cure was discovered it was along with B12.
Blood Levels
Our body depends on B12 for a lot of our bodily functions among them are: Helping to maintain normal energy levels, aiding in healthy neurological activity, better mental alertness, and support stronger cardiac function. When blood levels of vitamin B12 are low, these functions are interrupted and would result to changes in energy levels. Our body relies much on how efficient we convert carbohydrates to glucose to use as fuel, like a car needs to be able to use gas to run smoothly. Likewise, B12 also enables your body to convert fatty acids into energy as well. Overall, B12 is a Vitamin your body can't do without for efficient, healthy metabolism of fats and carbohydrates in which I am left to conclude, that if our blood level has inadequate B12, symptoms related to low energy and overall fatigue will be experienced.
Avoiding Deficiency
The number one symptom from a Vitamin B12 deficiency is feeling tired and lethargic. Without all of the proper components like B-Complex Vitamins this system can breakdown and cause a these symptoms. If left untreated, B12 deficiency can lead to a serious medical condition and most common is Pernicious Anemia. The symptoms of B12 deficiency ranges from shortness of breath, rapid heart rate, loss of appetite, fatigue and diarrhea which can all cause lower energy levels. This condition is easily fixed by adding B12 rich foods to your diet or for most of us that are too busy to worry about making sure we eat the right food with the right amount of certain vitamins, supplementation should be one of our options.
Put together time constraints and changing diets and the days of highly processed foods, there has been somewhat of a proliferation of Vitamin B12 deficiency. I know for some it's easy to get your hands on some red meat, eggs, dairy and fish, however with those sources comes other substances that most of us need to avoid like fat, cholesterol and toxins depending on where and how the meat is processed. Modern diets have simply led to a decline in nutritionally balanced diets. In terms of what adequate B12 will be able to do for your body and how it can boost energy, there should be more urgency in making sure we get the B12 dosage we need and supplementation is one of the keys.
(https://vitanetonline.com:443/forums/Index.cfm?CFApp=1&Message_ID=2406)
---
How Does Pancreatin Help With Digestion?



Date: August 23, 2011 12:33 PM
Author:
Darrell Miller (dm@vitanetonline.com)
Subject: How Does Pancreatin Help With Digestion?

Pancreas and Pancreatin
The pancreas is an organ in the abdomen that lies just below the stomach and is a vital part of the endocrine system. Its main responsibility is to produce enzymes needed for the digestion and absorption of food. It is both an endocrine gland making several important hormones, including insulin, glucagon, somatostatin, as well as an exocrine gland. Most relative to our topic though is the function of secreting pancreatic juice containing digestive enzymes. These enzymes aid to further break down carbohydrates, proteins, and lipids. Enzymes(Pancreatin) secreted include amylases which digest starch molecules, for fat its lipases, and proteases for digesting proteins.
Digestion Tidbits
Having a nice healthy digestive tract is more than just being free of discomforts, heartburn, gas, or constipation. We have to look at it at different perspective, like from "what happens to the food?" kind of perspective. When foods are not digested properly, its nutrients cannot and will not get to our body's cells. Nutrients are captured within the food processing stages in our digestive system. The body requires a constant flow of nutrients to essentially for what it is suppose to do which is to grow, generate energy, and to repair tissue. A lack of digestive enzymes like pancreatin in the stomach and intestines may cause heartburn, bloating, indigestion and constipation. Sometimes without giving much thought to digestion, we think it's as simple as food is placed in the mouth, chew, swallow, and digest. However nutrients are vital to every cell in the body, and even digestion requires the right balance of nutrients to signal the nerves to start gathering nutrients again.
Pancreatic Enzymes
Digestion processes all occurs in the gastrointestinal tracts. Whatever you eat flows through this system, but until absorption through the intestinal tract, the nutrients from your food are still physically outside of your body. Because the gastrointestinal tract functions like an internal skin and provides a barrier between whatever you ingest from the outside (external) and your internal bloodstream. Part of this process of digesting food is the selective transport of nutrients through the cell wall linings in your intestinal tract.
Once transported across the intestinal barrier to the inside of your body, that's when the nutrients becomes part of our bloodstream and is rationed to all of your tissues via blood circulation to maintain organ function, aid in the need for energy, and mobilize growth and repair of new cells and tissues. Now for any mobilization of the nutrients to take place, food must first be broken down and this is where Pancreatin comes in along with other enzymes. On the other hand if pancreatin is insufficient it can lead to symptoms of malabsorption(abnormality in absorption of food nutrients), malnutrition(a state of lack of nutrition, vitamin deficiencies, and weight loss (or an inability to gain weight in children) and is often associated with steatorrhea (loose, fatty, foul-smelling stools), and is some select cases the lack of these enzymes can lead to type one diabetes.
(https://vitanetonline.com:443/forums/Index.cfm?CFApp=1&Message_ID=2404)
---
How Does Taurine Help the Brain?



Date: May 13, 2011 01:09 PM
Author:
Darrell Miller (dm@vitanetonline.com)
Subject: How Does Taurine Help the Brain?

Taurine is an amino acid often added to energy drinks. There have been several theories on how taurine affects brain chemicals and improve cognitive function. For many years, it has been compared to caffeine due to its effects on the human brain that appear to enhance mood. Its exact mechanisms of action remain a mystery to the scientific community, but recent studies are believed to be closing in.
It has long been known that taurine crosses the blood brain barrier, allowing it to exert some effects on several neurotransmitters found in the central nervous system. It has been tied to the alleviation of many mental illnesses, such as epilepsy, post traumatic stress disorder, clinical depression, bipolar disorder, and anxiety, making it the subject of a number of studies in the past few years.
Rebalances Brain Chemicals
It has been postulated that taurine influences the activities of neurotransmitters in the brain, but only recently has brain scientists been able to actually track its activities in the brain. A team of researchers at Cornell University managed to find a site for the neurological activity of taurine, with initial results pointing to its relationship with gamma the neurotransmitter aminobutyric acid, or GABA. The researchers do not discount the possibility that taurine may even have a receptor of its own.
Whether taurine interacts with brain chemicals is no longer debatable as it creates homeostasis in the central nervous system. It acts on receptors that the researchers discovered to be the same receptors present in GABAergic mechanisms. That being said, scientists remain inconclusive as to how its interaction with GABA receptors provides energy-boosting benefits as it is marketed in the food and drug industries.
Prevents Neuron Damage
The scientific community is convinced that taurine has neuroprotective properties. High levels of taurine in the brain have been observed to protect brain tissues from cerebral ischemia. Taurine has been linked to many metabolic pathways that are known to promote neurological health, such as the activation of glycine receptors and the regulation of enzymes called cysteine-dependent aspartate-directed proteases.
In addition, taurine serves as antioxidants that protect nerve cells from cellular damage brought on by oxidative stress. The presence of taurine within cells reduces damage from calcium excesses and increases mitochondrial events. For decades, supplementation of taurine has benefited sufferers of brain ischemia, epileptic seizures, panic attacks, anxiety symptoms, and even alcohol withdrawal.
Enhances Cognitive Function
Taurine has already been associated with physiological functions the hypothalamus controls, such as sleep-wake cycle and responses to fatigue. In several laboratory studies, administrations of taurine by way of intraperitoneal injection have successfully induced social interaction in animal subjects. It is one of the amino acids that affect cognitive development, especially in children. While it is one of the most abundant amino acids in the brain, it is depleted as we age, making supplementation a good option.
Protect your brain with Taurine by taking it daily!
(https://vitanetonline.com:443/forums/Index.cfm?CFApp=1&Message_ID=2295)
---
How Does Nattokinase Help Improve Cardiovascular Health



Date: April 29, 2011 04:01 PM
Author:
Darrell Miller (dm@vitanetonline.com)
Subject: How Does Nattokinase Help Improve Cardiovascular Health

Nattokinase And Your Health
Nattokinase is an organic compound that occurs naturally in the Japanese food natto, or fermented soybeans. It is an enzyme that acts on fibrous proteins responsible for blood clothing, and as such has been commercially touted to work like thrombolytic medications to a certain degree. Its synthesis involves fermentation that results from adding the bacterium Bacillus subtilis to boiled soybeans.
Natto is a traditional dish in Japan. It has enjoyed long-standing popularity among the Japanese people since feudal times largely owing to its reinvigorating effects on the blood. In recent years, laboratory studies point to the presence of chemical compounds in fermented soybeans. The enzyme nattokinase appears to be the active ingredient, improving fibrinolytic activities in animal subjects.
Breaks Down Blood Proteins
Proteases are enzymes capable of reducing proteins into smaller peptide chains in the digestive system or anywhere in the body. A special kind of protease called plasmin is found in the blood. It is the primary enzyme that facilitates the catabolism of fibrin clot, or coagulated blood protein. Fibrinolysis is the process initiated by the enzyme plasmin to dissolve compacted red blood cells.
Thrombolytic drugs work on the principle of raising the levels of plasmin in the blood. Streptokinase is one of these drugs. It is commonly administered in the treatment of myocardial infarction, or heart attack to avoid complications. Natto has been compared to streptokinase, and oral intake of nattokinase has been observed to stimulate productions of plasmin.
Prevents Blood Coagulation
Nattokinase has been extensively studied in Japan, though well designed large-scale randomized clinical trials are still needed to establish its purported benefits to human health. There is buzz around nattokinase in the pharmaceutical industry especially as early studies suggested that it may ameliorate complications of cardiovascular diseases, notably in the removal of platelet-fibrin emboli.
There have been numerous citations on the blood-thinning capacity of nattokinase. This enzyme is also believed to have an inhibitory effect on platelet aggregation. Thrombocytes, or platelets, are necessary for containing excessive bleeding. However, aggregation of platelets may result in thrombosis in patients with history of atherosclerosis and other disorders of the blood vessels. Nattokinase is a blood thinner that affects both platelets and fibrins.
Improves Cardiovascular Health
In addition to its thrombolytic and anticoagulant properties, nattokinase has been reported to promote normal flow of blood. Natto has been linked to the alleviation of high blood pressure and has seen desirable outcomes in hypertensive patients. Recent studies have shown that nattokinase is responsible for producing antihypertensive and vasodilator effects when natto enters the systemic circulation. It is postulated that nattokinase inhibits angiotensin-induced vasoconstriction.
The Japanese have always believed that natto is good for the blood. Nattokinase remains under scrutiny, but clinical trials are well underway. A growing body of literature devoted on promoting its alleged health benefits draws so much on decades-long anecdotal evidence.
If you want to improve cardiovascular health, give Nattokinase a try!
(https://vitanetonline.com:443/forums/Index.cfm?CFApp=1&Message_ID=2285)
---
How Does Boswellia Fight Inflammation?



Date: April 13, 2011 03:57 PM
Author:
Darrell Miller (dm@vitanetonline.com)
Subject: How Does Boswellia Fight Inflammation?

Boswellia refers to the species of trees where the aromatic gum resin frankincense is obtained from. In herbal medicine, the term Boswellia often means Indian frankincense, which is noted for its potent anti-inflammatory properties. It has a centuries-old association with Ayurvedic medicine, and herbal preparations containing its extracts are formulated for arthritis. It now comes in supplements marketed as a viable treatment for inflammation-induced illnesses, such as arthritis, colitis, and asthma.
Asthma
Indian frankincense, also known as dhoop in India, is entirely derived from Boswellia serrata, and the common frankincense from a completely different species. The earliest known study looking into its purported benefit as an anti-inflammatory medication was in 1998, and it investigated its effects on asthma. In a span of 6 weeks, the boswellia group took 300 mg of the preparation three times a day and 70 percent experienced a significant improvement in symptoms and a noticeable decrease in incidence of asthma attacks in comparison with the control group.
Arthritis
In Ayurvedic medicine, boswellia has been utilized for hundreds of years with an emphasis on its use in the amelioration of joint pains. It is generally considered safe, explaining its prevalence in the treatment of arthritis and related disorders. Boswellia was the subject of several studies devoted to better management of osteoarthritis, and these studies published results that attracted more research. Today it is also touted to be useful for rheumatoid arthritis, which is inflammatory in nature.
Colitis
Recent studies yielded outcomes in favor of its anti-inflammatory claims. In 2007 one study pointed to its medicinal potential in the treatment of colitis, concluding that patients with chronic inflammation of the colon went into remission after regular intake of boswellia. In a similar study, individuals diagnosed with inflammatory bowel disease reported to have benefited from 6 weeks of supplementation while those who sought conventional treatments responded to their medications in a much longer time.
5-lipoxygenase
Boswellia remains under scrutiny. Anecdotal evidence has been very positive largely owing to the fact that it hasn't been linked to any adverse effect at all. But how does it work? There are many chemical reactions which boswellia may be directly involved in. It has been observed that it reduces the synthesis of pro-inflammatory leukotrienes. These mediators of inflammation are produced in the presence of an enzyme called 5-lipoxygenase, which is thought to be counteracted by the high terpene content of boswellia.
Leukocytes
Triterpenes in boswellic acid, the active ingredient unique to boswellia, are also believed to interfere with the adhesive interactions between leukocytes and endothelial cells present in the gastrointestinal tract. Leukocyte elastase is a serine protease, a special kind of enzyme, released by leukocytes or neutrophils during inflammation. It is postulated that boswellia down-regulates leukocytes and leukocyte elastase in addition to inhibiting the expression of endothelial cells adhesion molecules. Down-regulation of leukocytes will help reduce inflammation and improve health.
If you are fighting systemic or joint inflammation, give boswellia a try and feel the difference!
(https://vitanetonline.com:443/forums/Index.cfm?CFApp=1&Message_ID=2272)
---
Best Digestive Supplements



Date: December 08, 2010 05:30 PM
Author:
Darrell Miller (dm@vitanetonline.com)
Subject: Best Digestive Supplements

When you need to decide on a digestive enzyme supplement, it's important to know that not all of them are created equally. Some may contain more of one ingredient than the other and some might only contain one of three groups of enzymes. A leading digestive enzyme complex was studied to see what ingredients will provide your digestive system with the best possible support. Following is the ingredients of possibly the best digestive supplement you can get your hands on.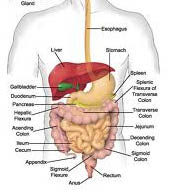 The first ingredient found in this complex is protease. This enzyme breaks down long protein chains at different levels of your stomach's pH level.
Amylase is another enzyme found in this complex. It breaks down large carbs like starches into disaccharides and glucose for your body's energy levels.
Lipase, another ingredient of the best digestive supplement, breaks down the fats you consume into fatty acids and glycerol.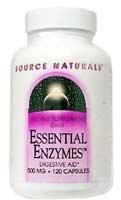 Cerecalase, another great ingredient, is a blend of enzymes which breaks down the cell wall bonds of nutrients such as phytate and hemicelluloses.
Glucoamylase breaks down maltose into glucose, malt diastase enhances the breakdown of starch and peptidase hydrolyzes protein molecules into amino acids.
More ingredients include bromelain - extracted from pineapple stems, papain extracted from papaya; another enzyme which helps to digest proteins and a last ingredient, cellulase, which breaks down the cellulose and glucose found in fiber.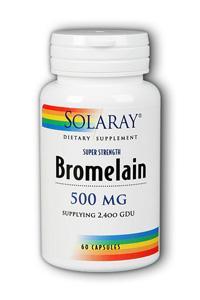 You might wonder whether these enzymes are being destroyed by your stomach juices, but most of the best digestive supplements' ingredients are processed in such a manner that they can withstand the extreme conditions in your stomach. This myth has been disproven countless of times, so it's not a waste of your money to invest in the best digestive supplements.
When you've taken the best digestive supplements, you can expect to have more energy and have better digestion and bowel movements. It is normal for some people to experience detoxification in the beginning stages of taking these supplements. This might feel uncomfortable but it is a good sign that your body is responding positively to the enzymes. Upping your enzyme intake and drinking a lot of water can help you through the beginning process.
When looking for the best digestive supplement, you should look at the enzyme activity rather than the ingredients. The most important thing is to look out for supplements that are acid stable and able to be active in a broad range of pH levels. Steer clear of any ingredients you might be allergic to, like papain or bromelain. Look for what experts call a broad range digestive supplement. The more enzymes it contains, the wider the range of nutrients it will make your body able to digest. When in doubt, speak to your doctor or pharmacist first. If you have specific digestive problems you should have that looked into before trying such a common remedy.
(https://vitanetonline.com:443/forums/Index.cfm?CFApp=1&Message_ID=2202)
---
Essential Enzymes Feel The Body To Good Health



Date: March 19, 2010 07:08 PM
Author:
Darrell Miller (dm@vitanetonline.com)
Subject: Essential Enzymes Feel The Body To Good Health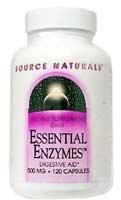 Enzymes are absolutely essential for life. These naturally occurring substances are found in the human body, animals, and plants. More than 2,700 enzymes have been identified in the body, each of which is constantly in motion. Life is made up of a series of reactions known as metabolism. Enzymes are responsible for making this process work. Enzymes are involved in every individual biochemical function that takes place in the human body. Some even refer to these substances as the spark plugs of the body. Enzymes are responsible for digesting food and destroying toxins, viruses, antigens that invade the liver and bloodstream, parasites, and worms. They also help in the destruction of free radicals before cell damage can occur. The body would deteriorate without enzymes. These substances are necessary for the production of vitamins, minerals, and amino acids being converted into vital neurotransmitters, which allows the body to function properly.
Most American diets are lacking in enzymes. The only way to get them is from live food or else through supplements. A mostly cooked-food diet needs a larger amount of enzymes from the digestive organs. This causes exhaustion and degeneration of the organs. The stress can be taken off of the pancreas and the entire system by supplementing with digestive enzymes.
There are two types of enzymes: digestive and metabolic. The digestive enzymes work in the gastrointestinal tract to break down food into forms that can be assimilated and used by the body. Digestion takes up a lot of the body's energy and needs the help of digestive enzymes in order to properly assimilate food. Overcooked food destroys enzymes. Additionally, foods may be lacking in enzymes due to pesticides, preservatives, pasteurization, and water containing chlorine. All of these are responsible for destroying enzymes. With age, our bodies manufacture fewer enzymes. It is necessary that the body has a proper balance of amino acids in order to manufacture enzymes.
Metabolic enzymes work inside the cells in order to produce energy and detoxification. This type of enzyme is required for all bodily functions. Metabolic enzymes produce the energy that is required for the body to survive and thrive. A steady supply of enzymes is needed in order for complicated chemical reactions to occur in the body.
Supplemental digestive enzymes should contain protease, which is responsible for breaking down protein into amino acids. Amylase is responsible for breaking down starch into sucrose, while lipase functions in the digestion of fats. Cellulase is needed to break down cellulose. Enzymes are responsible for improving the digestion and assimilation of food. They also help to improve assimilation of vitamins, minerals, amino acids, and essential fatty acids. They also help the body break down old encrusted material on the entire digestive system.
Enzymes can be taken after meals in order to improve digestion. Additional enzymes are necessary in between meals so that they are able to penetrate into tissues and break down undigested protein that can cause disease. They may also help prevent conditions like cancer, arthritis, and autoimmune diseases. Supplemental enzymes are usually needed because of poor eating habits that deplete the body of its own enzyme reserve. Eating too much cooked food, processed food, wrong food combinations, pesticides, preservatives, and additives can lead to the destruction of essential enzymes. For more information on the many beneficial effects of enzymes, please contact a representative from your local or internet health food store.
(https://vitanetonline.com:443/forums/Index.cfm?CFApp=1&Message_ID=2131)
---
Bromelain Enzymes



Date: May 01, 2008 02:45 PM
Author:
Darrell Miller (dm@vitanetonline.com)
Subject: Bromelain Enzymes

Bromelain consists of two enzymes that digest proteins, otherwise known as proteases or proteolytic enzymes. These enzymes are obtained from different parts of the plant, one from the stem and the other from the fruit. It also includes protease inhibitors, acid phosphatase, peroxidase and calcium.
First used as a supplement in 1959, bromelain is particularly popular in Germany, where a lot of the recent research has been carried out. Because the stem enzyme is in the greatest amount, eating pineapple will not give a great deal of bromelain, and you will have to take the supplement which is extracted from the stem in order to get the greatest benefits.
Bromelain has several therapeutic effects on the body, and is a good aid to digestion. The enzyme can boost the digestive processes and so reduce the incidence of problems such as heartburn, acid reflux and any other condition caused by the incomplete digestion of foods. It does this by breaking down proteins so they are more easily digested.
In fact its potency is sometimes measured in GDUs (Gelatin Digesting Units), gelatin being a common protein that is easily used for the measurement of bromelain activity. It is also measured in MCU (Milk Clotting Units), since bromelain can also be used to clot milk, and a standardized dose should contain 2 MCU per milligram. The dosage to use depends a great deal on the condition being treated, but a good general average for digestive problems is 500 mg three times daily.
Bromelain works best at an optimum pH of 4.5 – 5.5 and can therefore help to balance the pH in its environment. It is extremely important to the immune system that the pH of the body is balanced and controlled to within certain limits, and bromelain can help to achieve that. In helping to reduce the excessive acidity caused by poor digestion, a balanced pH of the stomach is also maintained, helping to reduce the feeling of nausea, common with some digestive defects. The overall result of bromelain supplement is to help to maintain a better digestive system and ease the discomfort of many people for whom a meal is frequently not the pleasure it should be.
Bromelain is also an anti-inflammatory, and used for temporary relief of the inflammation caused by surgical procedures, arthritis and various injuries and forms of disease It is commonly used for the treatment of sports injuries and also immediately after surgery to reduce the risk of inflammation. It appears to have an inhibiting effect of the production of pro-inflammatory metabolites in the body, although the mechanism by which it works is not yet fully understood.
In fact many of the therapeutic benefits of bromelain have been show to be only partially due to its proteolytic activity, and it is now believed that there are also as yet unidentified non-protein factors present in bromelain that contribute to these forms of health benefit. The biochemistry of bromelain has yet to be fully characterized.
Notwithstanding that, the substance has been recommended for the treatment of a wide range of connected conditions, such as gout, arthritis, hemorrhoids, ulcerative colitis, autoimmune disorders, hay fever and sinusitis. It is particularly useful where there is pain, where tissues have become swollen and when tissue repair is needed. It appears to inhibit pain-inducing prostaglandins and is also believed in some way to induce the biochemical production of other prostaglandins that have an anti-inflammatory effect.
All of this knowledge has come as a result of studies carried out on the biochemical activity of bromelain, but have not yet been proved and is indicative of the lack of biochemical knowledge on this substance and the chemicals it contains. What have been demonstrated, however, are its effects on platelets and blood clots in arteries.
It appears to do this by the inhibition of the formation of high levels of fibrinogen from which clots are made, and also inhibits the aggregation of blood platelets and their ability to stick to the endothelial cells of blood vessels, particularly the arteries. The fibrin that is produced from fibrinogen not only promotes blood clotting but is also associated wit the retention of fluid. It is a protein, and the proteolytic effect of bromelain also breaks this down.
Bromelain therefore works in a number ways to reduce fluid retention, prevent blood clotting and inhibit the aggregation of blood platelets on artery walls. The measurable effect of this is the thinning of the blood that such activity promotes. It is logical that if fibrin contributes to the viscosity of blood, then its destruction will result in thinner blood, and hence lower blood pressure.
It is also used in the treatment of burns, where it helps to remove the dead skin that can delay recovery after third degree burns. It also appears to promote the absorption of many antibiotics, which again helps in recovery.
Bromelain is relatively safe to use with few side effects, although, curiously, among the side effects are some conditions it is also used to treat. Among these are nausea and allergic reactions, along with diarrhea and excessive menstrual flow. One of its successes has been in the control of menstrual pain.
Bromelain has been proposed for cancer therapy, its potential use being recommended due to its effect of the adhesion of cells, its regulation of the immune function and its effect on the immunosuppressive cytokine TGF-beta that is involved in several types of cancer and their metastasis (spread to other parts of the body). However, a lot more work is needed on this for definite conclusions to be drawn.
On a more practical note, the effect of bromelain on proteins is put to use as a steak tenderizer. If the product is sprinkled in powdered form onto meat, and then forked into the tissue, the enzymes will break down the protein of the meat and make it tender when cooked. However, don't overdo it or you will end up eating a meaty mush more akin to a soft meatloaf than a good steak!
All in all, bromelain is a useful supplement for many medical conditions, and does to food in your stomach what it does to steak on the plate. It is generally used in supplement form because the active enzyme is not in a high enough concentration in the fruit itself, but in the stem from which it is extracted after the fruit has been harvested. It is also easier to standardize a supplement than a fruit.

--
Vitanet ®, LLC


(https://vitanetonline.com:443/forums/Index.cfm?CFApp=1&Message_ID=1779)
---
Selecting the Right Probiotic is the Key to proper digestion



Date: May 05, 2007 01:16 PM
Author:
Darrell Miller (dm@vitanetonline.com)
Subject: Selecting the Right Probiotic is the Key to proper digestion

Selecting the Right Probiotic is the Key
Do you ever think about what goes into your body each day? You should. One of the key to feeling good and being healthy s eating nutritious food and making sure our gastrointestinal (GI) tract has the tools it needs to optimally digest and absorb nutrients. The GI tract includes the stomach and intestines, which work to digest foods and eliminate waste.
A variety of "good" intestinal bacteria helps to keep the digestive system running. These "good" bacteria are called probiotic bacteria, or probiotics. Probiotics digest food, process waste, and keep the "bad" bacteria – which have the potential to cause disease and illness – in check.
This issue of Ask the Doctor will look at the probiotic bacteria that play an important role in maintaining our health and wellness: we need them, what they can do for us, and how to make sure we are getting enough. Also, we will talk about an exciting process that truly delivers probiotic bacteria taken in nutritional supplements. Encapsulated in a pearl-like sphere, they survive transport to the intestines, set up house, and exert their beneficial effects. As we will see, probiotic supplementation can help prevent and treat many different illnesses, unless the beneficial bacteria reach the intestines alive and active, the supplement is worthless.
Q. I thought bacteria were bad. How can bacteria be good for us?
A. Some kinds of bacteria do cause illnesses and disease in humans. "Strep" throat is an example of an illness caused by bacteria.
However, the majority of bacteria do not cause disease. In fact, there are types of bacteria that are actually beneficial. "Good" bacteria, known as probiotic bacteria, are used in the manufacturing of food and beverages. Some examples of foods that have probiotic food ingredients are buttermilk, yogurt, cheese, sausage, and acidophilus milk.
These same kinds of probiotic bacteria are present in our intestines and help to keep the digestive system running by digesting food and processing waste.
Q. What are probiotics?
A. Probiotics are live bacteria that are non-toxic and do not cause disease (non-pathogenic).
Some of the best-understood probiotic bacteria include members of the Lactobacillus and Bifidobacterium groups. Because of the Lactobacillus and Bifidobacterium's ability to break down lactose, these probiotic bacteria are also known as lactic acid bacteria. Both of these types of probiotic bacteria are well studied and are available in both food and dietary supplements.
Q. Is there a difference between the probiotic bacteria that is found in yogurt, and in nutritional supplements?
A. Actually, the bacteria that are in yogurt, our intestine, and most natural supplements are the same types of probiotic bacteria, Lactobacillus acidophilus and Bifidobacteria longum. Because of this, these bacteria are referred in a generic sense as probiotics. So, the term probiotics may refer to the "good" bacteria that are present in food or that live in our intestine, or that are part of a natural supplement.
Q. Where do these probiotic bacteria come from?
A. As recently as the middle of the last century, bacteria found naturally in food ingredients were used to make a fermented food product. For example, the example, the lactic acid bacteria found naturally in milk were used to make cheese. This was known as wild fermentation.
Wild fermentations are no longer used. Today, the probiotic bacteria used in food and natural supplements are harvested via a highly controlled fermentation process. This process results in high numbers of bacteria and ensures quality and purity of the bacteria.
Q. Why are probiotic bacteria important for digestive health?
A. Normal microflora (the term commonly used for intestinal bacteria) is associated with good health. An imbalance in this natural microflora (when the beneficial probiotics are outnumbered by the harmful bacteria) is frequently associated with various disease states such as yeast infections and colon cancer.
Eating foods or taking a nutritional supplement containing probiotic bacteria can help support and modify the composition of the large intestine microflora. Microflora of the large intestine assist digestion through fermentation (by making the intestines more inhospitable to invading bacteria species), protection against disease-causing bacteria, and stimulation of the immune system.
The probiotics, Lactobacillus and Bifidobacteria, occupy a central role in the intestinal and provide health benefits.
Q. How do probiotic bacteria help with digestion?
A. Lactose is an important sugar that is converted to lactic acid by lactic acid bacteria. Lactose intolerance results from an inability to digest lactose, due to the failure of small intestine mucosal cells to produce lactase, an enzyme needed to digest lactose. This often results because of genetics, gastrointestinal disease, or because of the decline in the amount of intestinal lactase levels associated with aging. Lactase deficient people accumulate non-absorbed lactose in the gastrointestinal tract, which draws water and electrolytes into the gut and speeds waste through the intestines, leading to bloating, cramping, and diarrhea.
Approximately 50 million people in the United States have partial to complete lactose intolerance. The following chart illustrates the racial break down of lactose intolerance in this country.
Prevalence of Lactose Intolerance in the U.S.
95% of Native Americans
90% of Asian Americans
70% of African Americans
60% of Jewish Americans
50% of Mexican Americans
Less than 25% of Caucasian Americans (non-Jewish, non-Hispanic)
Lactic acid bacteria have been shown to help the breakdown of lactose, specifically by enhancing the activity of lactase (beta galactosidase), which improves lactose digestion and tolerance. Furthermore, in a randomized, controlled clinical trial, Bifidobacteria longum was shown to assist in the breakdown of lactose and relieve the symptoms of lactose intolerance (flatulence) in people with lactose intolerance.
Q. What is the difference between digestive enzymes and probiotics? Can they be taken together?
A. Digestive enzymes, such as protease, amalyse, and lipase, act upon food, breaking it down into simpler components that can be used by the body for energy. Without enzymes, digestion could not take place. Therefore, the food that we eat could not be absorbed and utilized by our bodies.
Probiotics help the enzymes to digest food and process waste. In essence, probiotic bacteria and enzymes work together to ensure that the digestive tract is running smoothly. When taken together, enzymes assure greater levels of digestion absorption of your food, and probiotic bacteria aid the enzymes in digestion and keep problems in check.
Q. Is helping to ensure a healthy digestive system the only use for probiotics?
A. Absolutely not! Probiotic bacteria, such as Lactobacillus acidophilus, have been found to help prevent vaginal yeast infections in women that suffer from these reoccurring infections.
Approximately 35% of vaginal infections are caused by the yeast. Candida albicans, Candida, is a fungus that is a component of the normal gastrointestinal microflora. However, Candida must not be allowed to increase in numbers. An overgrowth is associated with adverse health effects like vaginal infections, oral thrush, or even serious systematic yeast infections. Probiotics have been shown to keep levels of Candida in check.
Probiotic bacteria have also been demonstrated to have anti-cancer properties. In baa clinical study, colon cancer patients given Lactobacillus acidophilus fermented milk showed a significant increase in numbers of intestinal Lactobacilli and a decrease in risk factors associated with colon cancer.
Patients suffering from inflammatory bowel diseases, such as ulcerative colitis and Crohn's disease can benefit from probiotic bacteria supplementation. Studies have shown that probiotic bacteria assist in maintaining remission in ulcerative colitis and preventing reoccurrence of Crohn's disease. Manipulating the intestinal flora may prove to be more effective and better tolerated than the drugs that are conventionally given to treat these diseases. I one study, Lactobacillus acidophilus was found to improve the intestinal barrier and clinical status in children suffering from Crohn's disease.
Probiotics supplementation can also improve and prevent skin disease, such as eczema. Studies have shown that probiotic bacteria can actually control inflammation associated with skin conditions. In one study, infants with eczema who were given probiotic-supplemented formulas showed a significant improvement in skin condition.
The chart below summarizes some of the diseases and conditions that probiotic bacteria can help prevent and/or improve.
| | |
| --- | --- |
| Disease | Benefits of Probiotic Supplement |
| Vaginal yeast infections | Prevents vaginal yeast infections in women. |
| Colon Cancer | Decreases risk factors associated with colon cancer. |
| Crohn's Disease | Found to improve the intestinal barrier in patients with Crohn's disease. |
| Ulcerative Colitis | Helps to maintain disease remission in ulcerative colitis patients. |
| Eczema | Counteracts inflammatory responses outside the intestinal tract by preventing diseases such as eczema and dermatitis. |
Q. How often should probiotics be taken to ensure optimal support of the digestion system?
A. Probiotic bacteria do not permanently colonize in the body. They need to be replenished by the consumption of foods containing probiotic bacteria or by taking a probiotic natural supplement. Whatever form you choose to replenish the intestinal probiotics, they need to be ingested daily for their health-promoting effects to continue.
Q. If I take a probiotic nutritional supplement, how many bacteria should a good quality supplement contain?
A. The critical factor is not how many bacteria that a supplement contains, but rather how many bacteria reach the intestines healthy, vigorous, and ready to work.
A good quality supplement will deliver at least 3 billion living, healthy probiotic bacteria per dose to your intestines. The bacteria in the probiotic natural supplement should be a mixture of both Lactobacillus and Bifidobacteria.
Again, the critical key to a good quality probiotic supplement is that the bacteria must be alive to work. Only living probiotic bacteria can colonize in the intestines. A good quality probiotic nutritional supplement will have GUARANTEED levels of live bacteria at the point of consumption. Inferior brands will merely state levels of live bacteria at the point of manufacture.
Recently, a private laboratory tested various probiotic nutritional supplements in the marketplace, including one utilizing a new process that encapsulates the bacteria in a spherical, pearl-like coating. Each of these supplements were best-selling brands, two of them were enteric coated, and all had label guarantees about potency. The lab counted the levels claimed by each manufacturer.
Q. Then how do I know I am getting what I pay for?
A. First, look for a product that has a "use by" date or an "expiration" date clearly stated on the package.
It is also important to look for a probiotic supplement that does not require refrigeration. Probiotic supplements that require refrigeration often have been subjected to warm temperatures during shipment and storage that will inevitably kill off some or all of the bacteria.
It is also important that the product label guarantees live bacteria at the time of purchase, not at the time of shipment or manufacturing. However, from the laboratory test discussed, we see that sometimes these written guarantees are not worth the paper they are written on. There is one scientifically validated process that truly delivers live and vigorous bacteria to the intestine. This process suspends the probiotic bacteria in a moist paste and immediately seals the bacteria in a perfectly seamless, spherical, gelatin ball. This bacterial paste is completely protected from air and dryness so the bacteria are alive until the specialized gelatin dissolves – in the intestines.
Q. Why is it important to dissolve only in the intestine?
A. Lactic acid bacteria are not very resistant to the acids of the stomach. The harsh environment of the stomach destroys the majority of these bacteria.
This pearly-like coating technology protects bacteria from the stomach acid. The sphere is specially developed to only dissolve in the intestines. Enteric coating is not enough as it does nothing to protect the bacteria while they wait for purchase on the shelf.
Q. What does this proprietary coating technology mean to me?
A. This specialized process is an expensive processing step, but it has many advantages to you.
The pearl-shaped spheres actually "seal" the bacteria in the capsule, which protects them from air. Probiotic bacteria are anaerobic, meaning they do not require oxygen to live. In fact, the presence of oxygen can actually injure or kill probiotic bacteria. In addition, the special coating's ability to seal the bacteria in the capsule stimulates the need for the nutritional supplement to be refrigerated – though they can be kept in the refrigerator, if desired.
By protecting the bacteria on the shelf and in the stomach, the probiotic bacteria successfully reach the intestine. As a result, there will be a greater number of healthy, intact bacteria that can colonize in the intestine.
Conclusion
Many health care practitioners believe all health issues are related in some way to the process of digestion. Probiotics play a crucial role in improving our digestive health, which, in turn, is interconnected to every single function in our bodies.
Taking a probiotic supplement is an excellent way to replenish the good bacteria in your intestinal microflora. A quality probiotic product contains two different types of bacteria from Lactobacillus and Bifidobacteria species with at least one billion live bacteria per dose.
But how do you know the bacteria re still alive? Look at the package. If there is no fate stamp, put it down. If it says the company guarantees there was a certain number alive at the time of manufacture, put it down. Tat means that the company is not willing to claim the bacteria are alive when delivered to the target site, the intestine. If the product must be constantly refrigerated, put it down. How do you know it didn't sit in a truck for two days, or was in a warehouse before it was shipped to the health food store?
Find a probiotic that says the bacteria are guaranteed to be alive in the numbers stated on the label until the printed on the package. Find a product using unique, cutting edge science to deliver the probiotic bacteria in a form that uses spherical, sealed, triple coating to protect the bacteria. That company has gone to extra time and expense to make sure you reap the benefits that probiotics can offer.


--
Support Proper digestion with Probiotics at Vitanet


(https://vitanetonline.com:443/forums/Index.cfm?CFApp=1&Message_ID=1531)
---
Digestive enzymes and Herbs



Date: August 25, 2006 02:26 PM
Author:
Darrell Miller (dm@vitanetonline.com)
Subject: Digestive enzymes and Herbs

Digestive enzymes and Herbs
Raw food naturally contains the proper types and proportion of enzymes to assist in its own digestion.  Food enzymes are released by the action of chewing, which ruptures the foods cell membranes.  Like salivary enzymes, raw food enzymes play an important role in human digestion by predigesting food in the upper stomach, where contents may site for as long as an hour before gastric secretions deign their action.
Since enzymes are essentially destroyed at 118 degrees F, most forms of cooking and industrial food preparation render food devoid of enzyme activity.  This places the full burden of digestion on the body processes and reserves.  In time, this burden can weaken or overwhelm an individual's ability to process and absorb vital food nutrients.  Many health professionals believe that the prevalence of cooked and processed foods in modern society makes supplementation with digestive enzymes essential.  Digestive enzymes also may be a benefit to those who suffer from clinical disorders of digestion and absorption.
Consider these advantages
Comprehensive plant-source enzymes.

 

Unlike supplemental enzymes of animal origin, plant enzymes work at the pH found in the upper stomach.

 

Plant enzymes are active in the pH range of 3.0 to 9.0, facilitating early and more complete digestion to improve food nutrient utilization.
Full Spectrum Activity. Buy digestive enzymes that act on all the food types.

 

Protease break long protein chains (polypeptides) into smaller amino acid chains and eventually into single amino acids.

 

Amylases reduce large carbohydrates (starches and other polysaccharides) into disaccharides such as sucrose, lactose, and maltose.

 

Lipases digest fats (triglycerides) into free fatty acids and glycerol.

 

Cellulases

(not found in the human system) helps

digest the fibrous cell walls of plants, exposing nutrients for use in the body and increasing their bioavailability.
Enzymes for Lactose and Other Sugars.

 

Each class of carbohydrate-rich food requires a specific type of enzyme for its digestion.

 

When the body is unable to secrete sufficient levels of such enzymes, malabsorption and physical discomfort may result.
Traditional Digestive Herbs.

 

Artichoke leaf, peppermint leaf, fennel seed, gentian root, ginger root, capsicum fruit (cayenne) all help with digestion.

 

Herbs can be carminatives (for gas and bloating), bitters (to stimulate digestive enzymes and secretions) and digestive tonifier (to help strengthen, soothe and normalize digestive membranes.) Ginger (a classic tonic bitter and

digestant

) and artichoke help to support the liver and gallbladder, as does

Gentain

, perhaps the most bitter of the herbal gastric stimulants.

 

Peppermint oil and fennel have been used for centuries to soothe digestion and reduce gas and bloating.

 

Capsicum (red pepper) augments the absorption of herbs and other nutrients.


--
Buy Digestive enzymes and Herbs at Vitanet


(https://vitanetonline.com:443/forums/Index.cfm?CFApp=1&Message_ID=1357)
---
Degenerative joint disease (osteoarthritis)



Date: August 24, 2006 03:55 PM
Author:
Darrell Miller (dm@vitanetonline.com)
Subject: Degenerative joint disease (osteoarthritis)

Degenerative joint disease (osteoarthritis) damages or destroys cartilage and its supportive collagen structure. As many as 40 million Americans, including the majority of people over age fifty, are thought to suffer from some form of this disease. Primary osteoarthritis, the "wear and tear" form, is due to normal use and age-related causes. Secondary osteoarthritis results from repeated joint trauma, inherited predisposition, or previous inflammatory conditions. While non-steroidal anti-inflammatory drugs (NSAIDs) treat symptoms only, a natural, holistic approach strives to improve the environment of the cartilage and joint as a whole by providing protective and restorative nourishment, increased circulation, decreased inflammation and reduced free radical damage.
High levels of Glucosamine and Chondroitin Sulfate
Widely regarded as the first defense in protecting joints, glucosamine and Chondroitin sulfate have been shown to effectively control joint pain and slow down or reverse the progression of cartilage deterioration. The integrity of joint gliding surfaces as well as the health of tendons, ligaments, joint fluids, skin, bones, heart valves and virtually all structural elements in the body is dependent upon the proper synthesis and availability of proteoglycans, integral components of joint cartilage.
Glucosamine provides two components critical to the synthesis of proteoglycans: hyaluronic acid and glycosaminoglycans (GAGs).
Chondroitin sulfate represents an important group of GAGs. It is not a single compound, but rather a class of compounds with different molecular weights that each have specialized functions within the body.
Numerous studies have shown that long-term safety, reduction in pain and protection of cartilage with body chondroitin and glucosamine are comparable or superior to results obtained with NSAIDs.
MSM. (Methylsulfonylmethane) MSM is a rich source of sulfur, a mineral required for GAG synthesis. A preliminary study suggests that MSM may help reduce pain in persons with degenerative arthritis.
Gota Kola. (Centella asiatica) known to support collagen synthesis and stimulate GAG's, Gota Kola has been used for many years in Europe to promote wound healing and blood vessel integrity. It also has been shown to improve circulation in small vessels.
Turmeric. (Curcuma longa) this saffron-colored root offers a wide range of benefits. It naturally inhibits the inflammatory COX-2 enzyme, reduces pain and is a potent antioxidant that protects the liver and other cells. High antioxidant diets may inhibit joint deterioration.
Bromelain. Derived from pineapple cores, Bromelain is most commonly used for healing soft tissue injuries and inflammation. It contains potent selective proteases (protein-digesting enzymes) and other substances which serve to block destruction of GAGs.
Trace Minerals. Micronutrients play many distinct roles in support of healthy joint connective tissue and joint cartilage matrix.
Black Pepper Extract. Bioperine is a highly concentrated extract (95% - 98% piperine) of black pepper. Used as a bioavailability enhancer, it has been shown to increase the absorption of vitamins, minerals and herbs.


--
Buy Discount Vitamins at Vitanet


Solaray Vitamins


(https://vitanetonline.com:443/forums/Index.cfm?CFApp=1&Message_ID=1356)
---
New Frontiers in Enzyme Supplementation



Date: February 16, 2006 04:17 PM
Author:
Darrell Miller (dm@vitanetonline.com)
Subject: New Frontiers in Enzyme Supplementation

New Frontiers in Enzyme Supplementation
By Nick Rana, CN, NOW Quality Assurance
Serrazimes® is a proteolytic (protein digesting) enzyme system containing protease that is derived from edible non-genetically engineered fungi (Aspergillus oryzae and Aspergillus melleus), that is designed as an alternative for Serrapeptidase (also known as serratio-peptidase and serrapeptase) in dietary supplements used for cardiovascular, anti-inflammatory, respiratory, or immune support.
Serrapeptidase was initially isolated from Serratia marcescens, a potentially pathogenic bacteria found in the gut of the Japanese silkworm. Recognized as a pharmacological agent, Serrapeptidase has wide clinical use in Asia and Europe for the management of assorted inflammatory processes (Rothschild, 1991). In recent years, recognition of the efficacy of the Japanese product has lead to growing interest in the US dietary supplement market.
The product's efficacy and availability over the internet has fueled its popularity in the US dietary supplement industry, where it is used for anti-inflammatory support, cardiovascular support, respiratory support, and as an adjunct to antibiotic therapy. Recognizing the potential for a "Serrapeptidase-type" enzyme in the U.S. dietary supplement market, the National Enzyme Company developed a protease system that has the same in vitro (lab test) activity as Serrapeptidase, but that is from organisms that have a long history of safe use in dietary supplements. Serrazimes® is the product resulting from this search.
Since the 1960's, plant and microbial protease enzymes have been studied for their role in the management of inflammation and inflammatory processes. In both animal and human trials, proteolytic enzymes, from a variety of sources, have repeatedly been shown to significantly reduce inflammation resulting from sickness or injury (Ryan, 1967)(Smyth et al, 1967)(Shaw, 1969)(Kumakura et al, 1988)(Lomax, 1999). The earlier research on the anti-inflammatory actions of proteases pointed entirely to their antithrombic and fibrinolytic aspects to explain this phenomenon. However, studies by Parmely (Infect and Immun Sept 1990) and others indicate that, in addition to degrading fibrin, microbial proteases may actually inactivate pro-inflammatory cytokines and to interrupt inflammatory responses.
Persons taking blood thinning or antibiotic medications and those with serious health disorders should consult their medical practitioner prior to taking Serrazimes®. As is the case with most supplements, please consult your doctor about the use of Serrazimes® during pregnancy and lactation.
The Product Development Team at NOW Foods is constantly researching new products like Serrazimes® to provide our customers with the tools that empower them to live healthier lives. Look also for our new unique digestive enzyme formulations from plant sources - backed by laboratory studies - to be introduced in March of 2006.
TECHNICAL NOTES:
Serrapeptidase is a selective alkaline metalloprotease enzyme, meaning that it works to activate specific biological systems of mammals and directly degrades or inhibits IgG and IgA immune factors as well as the regulatory proteins á-2-macroglobulin, á-2-antiplasmin, and antithrombin III (Molla et al, 1989)(Maeda and Molla, 1989).
While originally isolated from Serratia marcescens, a bacteria found in the gut of the Japanese silk worm, Serrapeptidase activity is also found in fermentation extracts of Serratia E-15, Aspergillus oryzae, and Aspergillus melleus. (Salamone and Wodzinski, 1997).
The Serrapeptidase activity of this high potency proteolytic (protein digesting) enzyme is determined using a spectrophotometric assay testing procedure that measures the enzyme's ability to hydrolyze (digest) a standard casein protein substrate. Laboratory analyses have established that Serrazimes® has a 1:1 enzymatic equivalent of Serrapeptidase activity guaranteed to provide 600,000 specialized proteolytic Units per gram, or 20,000 units per capsule.


--
Buy Serrapeptase at Vitanet &reg


(https://vitanetonline.com:443/forums/Index.cfm?CFApp=1&Message_ID=1223)
---
Assists Digestion of Proteins, Carbohydrates and Fats



Date: September 03, 2005 01:30 PM
Author:
Darrell Miller (dm@vitanetonline.com)
Subject: Assists Digestion of Proteins, Carbohydrates and Fats

Assists Digestion of Proteins, Carbohydrates and Fats
Digestive enzymes are produced by the pancreas and secreted into the duodenum (upper small intestine), where proteins, carbohydrates and fats are broken down prior to absorption. As we age, the body's capacity to produce enzymes may decline. Moreover, stress and other health difficulties can impact enzyme production. Overeating sometimes causes incomplete digestion. Heartburn, bloating, belching, discomfort, and a "sour stomach" often result.
Supplementation with the enzymes in Best For Digestion supports replenishment of the body's enzyme level, helping to relieve the burden on an overworked pancreas. Digezyme® contains a neutral protease which, like the body's intrinsic protein-digesting enzymes, is active in the neutral to alkaline pH range. In addition to amylase for starch digestion and lipase for fats, Digezyme® also supplies lactase, which acts on milk sugar, and cellulase, which breaks down cellulose.
Benefits of Enzyme Supplementation
Enzyme supplementation promotes improved digestion and delivery of vital nutrients to the system. This benefits good health in many ways, including better elimination, improved energy levels and maintenance of healthy body weight. Enzymes also help prevent accumulation of undigested foods in the large intestine, which can be a source of toxicity for the body.
Supports Digestive Function According to Ancient Principles of Traditional Chinese Medicine
Disturbed digestion, whether from overeating or generally poor digestive-organ function, results in sluggish movement of food through the alimentary canal and sub-optimal nutrient absorption. In traditional Chinese medical theory, the functions of transporting food and assimilating nutrients are governed by the stomach and "spleen." The "Qi," or vital functional energy of these organs, is complimentary in action. Stomach Qi "descends" as food travels downward through the digestive tract. Overeating and poor digestion interfere with the stomach's normal descending function, resulting in "food stagnation." If stomach Qi "rebels upward," the result is nausea and vomiting. The herbs in Best For Digestion, which include stomach tonics such as Ginger root, assist the descending function of the stomach, and have been traditionally used as remedies for "food stagnation."
The "spleen" in Chinese medicine encompasses the digestive role of the pancreas. Spleen Qi normally "ascends." This can also be explained from a Western perspective. When nutrients are absorbed, they enter the circulation through intestinal capillaries, travel upward to the liver via the hepatic portal system, and continue up to the heart, eventually to be circulated throughout the body. Several of the herbs in Best For Digestion are traditional "spleen tonics" that support the ascending of spleen Qi, thus assisting optimum nutrient absorption.
Digestive Enzymes and Traditional Chinese Herbs: A Novel Approach to Better Digestion
Combining digestive enzymes and Chinese herbs that support digestive function is a unique new approach to better digestion. Whether the problem is temporary "food stagnation" or a more long-term need for improved digestive organ function, Best For Digestion provides valuable assistance.
Scientific References
1. Sabinsa Corporation, Piscataway, NJ. "Digezyme" ©1997
2. Chinese Herbal Materia Medica compiled and translated by Dan Bensky and Andrew Gamble©1986, Eastland Press, Inc., Seattle, WA.
3. Barillas, C., Solomons, N. Effective reduction of lactose maldigestion in preschool children by direct addition of ß-galactosidases to milk at mealtime. Pediatrics 1987;79(5):766-72.
4.DiPalma, J., Collins,M. Enzyme replacement for lactose malabsorpiton using a beta-d-galactosidase. J Clin Gastroenterol 1989;11(3):290-3.


--
Vitanet &reg


(https://vitanetonline.com:443/forums/Index.cfm?CFApp=1&Message_ID=760)
---
HAWAIIAN NONI (Morinda citrifolia)



Date: July 11, 2005 08:50 PM
Author:
Darrell Miller (dm@vitanetonline.com)
Subject: HAWAIIAN NONI (Morinda citrifolia)

INTRODUCTION
In a time when we are more concerned than ever with issues of health, a tried and true tropical herb called noni needs t o be added t o our list of the best natural remedies. It susage over hundreds of years supports it s description as a veritable panacea of therapeutic actions. At this writing, noni continues to accrue impressive medicinal credentials, and its emergence as an effective nat ural healing agent is a timely one. Amidst rising cancer rates, the high incidence of degenerative diseases like diabetes, and the evolution of ant ibiotic resist ant bacteria and new viral strains, herbs like noni are sought after for their natural pharmaceutical properties. Unquest ionably, all of us want to know how to:
• protect ourselves f rom toxins and pollut ants
• prevent t he premature onset of age-related diseases such as arthritis, heart disease, diabetes and stroke
• boost our immune defenses to protect ourselves from new viral and bacterial strains that have become antibiotic-resist ant
• reduce our risk of developing cancer
• better digest our food for proper assimilation and purge the intestinal system wit hout the dangerous side effects of harsh drugs. Its actions are multifaceted and must be considered when assessing natural treatment s for disease or injury. It s impressive and widespread use among various native cult ures of t ropical island regions supports the notion that it does indeed possess valuable, therapeutic compounds.

Genus Rubiaceae

Common Names

Indian Mulberry (India), Noni (Hawaii), Nono (Tahiti and Raratonga), Polynesian Bush Fruit, Painkiller Tree (Caribbean islands), Lada (Guam), Mengkudo (Malaysia), Nhau (Southeast Asia), Grand Morinda (Vietnam), Cheesefruit (Australia), Kura (Fiji), Bumbo (Africa) Note: This is only a small sampling of vernacular names for Morinda citrifolia. Almost every island nation of the South Pacific and Caribbean has a term for this particular plant . This booklet will refer to the herb mainly as " noni" or M. citrifolia, and is referring primarily to Hawaiin noni.

Parts Used

The parts of the noni plant most used for their medicinal and nutritional purposes are the fruit, seeds, bark, leaves, and flowers. Virtually every part of the noni plant is utilized for its individual medicinal properties; however, it is the fruit portion that is regarded as its most valuable. The seeds have a purgative action, the leaves are used to treat external inflammations and relieve pain, the bark has strong astringent properties and can treat malaria, the root extracts lower blood pressure, the flower essences relieve eye inflammations and the f ruit has a number of medicinal actions.

Physical Description

Morinda citrifolia is technically an evergreen shrub or bush, which can grow to heights of fifteen to twenty feet . It has rigid, coarse branches which bear dark, oval, glossy leaves. Small white fragrant flowers bloom out of cluster-like pods which bear creamy-white colored fruit. The fruit is fleshy and gel-like when ripened, resembling a small breadf ruit . The flesh of the fruit is characterist ically bitter, and when completely ripe produces a rancid and very dist inctive odor. Noni has buoyant seeds that can float formont hs in ocean bodies. The wood of the inflammatory, astringent, emollient, emmenagogue, laxative, sedative, hypotensive (lowers blood pressure) , blood purif ier, and tonic.

Chemical Constituents

Noni has various chemical constituents. First, it has an impressive array of terpene compounds, three of which—L. Asperuloside, aucubin, and glucose— have been identified by their actyl derivatives. Both caproic and caprylic acids have been isolated.1 Second, bushfruits, a category of which noni fruit is a member, are also considered a good source of vit - amin C.2 Third, Hawaiin noni has been linked to the synthesis of xeronine in the body which has significant and widespread health implications. Last , the alkaloid cont ent of the noni fruit is thought to be responsible for its therapeutic actions. Alkaloids exhibit a wide range of pharmacological and biological act ivitiesin the human body. They are nitrogencontaining organic compounds which can react with acids to form salts and which are the basis of many medicines. The following is an in-depth chemical analysis of each plant part and it s chemical constituents.
• amino acids (which include alanine, arginine, asparticacids, cysteine, cystine, glycine, glutamic acid, histidine, leucine, isoleucine, methionine, phenylalanine, proline, serine, threonine, tryptophan tyrosine, and valine)
• anthraquinones
• glycosides
• phenolic compounds
• resins
• B-sitosterol
• ursolic acid

FLOWER
• acacet in 7-0-D (+) -glucophyranoside
• 5,7,-dimet hylapigenin-4-0-8-D(+) -galactophyranoside
• 6,8,-dimet hoxy-3-methyl anthroquinone-1-0-8-rhamnosyl glucophyranoside

FRUIT
• antioxidant
• alizarin
• anthraquinones
• caproic and caprylic acids

discovered an alkaloid in the Hawaiin noni fruit which he calls proxeronine and which he believes has appreciable physiological actions by acting as a precursor to xeronine, a very crucial compound (see later sections) . In addition, a compound found in the fruit called damnacanthol is believed to help inhibit cert ain viruses and cellular mutations involved in cancer.

ROOT AND ROOT BARK
• carbonate
• chlorubin
• rubicholric acid
• soranjidol
• chrysophanol
• phosphate
• magnesium
• ferric iron
• sodium
• glycosides
• morinadadiol
• morindine
• resins
• rubiadin
• sterols4

Pharmacology

Recent surveys have suggested that noni fruit exerts antibiotic action. In fact, a variety of compounds which have antibacterial properties (such as aucubin) have been identified in the fruit.5 The 6-Dglucopyranose pentaacet ate of the fruit extract is not considered bacteriostatic.6 Constituents found in the fruit portion have exhibited ant imicrobial action against Escherichia coli, Salmonella typhi (and other types) , Shigella paradysenteriae, and Staphylococcus aureaus. Compounds found in the root have the ability to reduce swollen mucous membrane and lower blood pressure in animal studies. Proxeronine is an alkaloid constituent found in Hawaiin noni fruit which may prompt the production of xeronine in the body. It is considered a xeronine precursor and was discovered in noni fruit by Dr. Ralph M. Heinicke. He has theorized that this proenzyme can be effective in initiating a series of beneficial cellular reactions through its involvement with the integrity of specific proteins. He points out that tissues contain cells which possess certain recept or sites for xeronine. Because the reactions that can occur are so varied, many different therapeutic actions can result when xeronine production escalates, explaining why Hawaiin noni is good for so many seemingly unrelated disorders. Damnacanthol is another compound contained in the fruit of the Hawaiin noni plant which has shown the ability to block or inhibit the cellular function of RAS cells, considered pre-cancerous cells.

Body Systems Targeted

The following body systems have all been effec-freeze-dried capsules, dehydrated powder or fruit, and oil. Noni plant constituents are sometimes offered in combination with other herbs. Some products contain a percent age of the fruit, bark, root and seeds for their individual therapeutic properties.

Satety

Extracts of M. citrifolia are considered safe if used as directed; however, pregnant or nursing mothers should consult their physicians before taking any supplement . High doses of root extracts may cause constipation. Taking noni supplements with coffee, alcohol or nicotine is not recommended.

Suggested Uses

Ideally, noni extracts should be taken on an empty stomach prior to meals. The process of digesting food can interfere with the medicinal value of the alkaloid compounds found in Hawaiin noni, especially in its fruit . Apparently, stomach acids and enzymes destroy the specific enzyme which frees up the xeronine compound. Take noni supplements without food, coffee, nicotine or alcohol. Using supplements that have been made from the semi-ripe or light - green fruit is also considered preferable to the ripe, whit ish fruit .

NONI: ITS USE AND HISTORY

Noni is a tropical wandering plant indigenous to areas of Australia, Malaysia and Polynesia. It is considered native to Southeast Asia although it grows from India to the eastern region of Polynesia. Morinda citrifolia has a long history of medicinal use throughout these areas. It is thought to be the "most widely and commonly used medicinal plant prior to the European era." 7 Centuries ago, the bushfruit was introduced to native Hawaiians, who subsequently called it "noni" and considered its fruit and root as prized medicinal agents. Among all Polynesian botanical agents of the 19th and 20th centuries, Hawaiin noni has the widest array of medical applications. Samoan and Hawaiian medical practitioners used noni for bowel disorders (especially infant diarrhea, constipation, or intestinal parasites) , indigestion, skin inflammation, infection, mouth sores, fever, contusions and sprains. Hawaiians commonly prepared noni tonics designed to treat diabetes, stings, burns and fish poisoning.8 The herb's remarkable ability to purge the intestinal tract and promote colon health was well known among older Hawaiian and Tahitian natives and folk healers. Interestingly, field observations regarding its repu-remarkable healing agent .

Wonder Herb of Island Folk Healers

Common to t he thickets and forests of Malaysia and Polynesia, and the low hilly regions of the Philippine islands, noni has been cultivated throughout communities in the South Pacific for hundreds of years. Its Hawaiian use is thought to originate from inter-island canoe travel and settlement dating to before Christ . Its hardy seeds have the ability to float which has also contributed to its distribution among various seacoasts in the South Pacific region. Historical investigation has established the fact that some of Hawaii's earliest settlers probably came viaTahiti. For this reason, Tahitian herbal practices have specific bearing on the herbal therapeutics of islands to the nort h. The very obvious similarities between the Hawaiian vernacular for herbal plants like noni and Tahitian names strongly suggests the theory of Polynesian migrations to Hawaii. Cultures native to these regions favored using Morinda citrifolia for treating major diseases and ut ilized it as a source of nourishment in times of famine.9 Noni fruit has been recognized for centuries as an excellent source of nutrition. The peoples of Fiji, Samoa and Rarat onga use the fruit in both its raw and cooked forms.10 Traditionally, the fruit was propicked before it was fully ripe and placed in the sunlight . After being allowed to ripen, it was typically mashed and its juice extracted through a cloth. Noni leaves provided a veget able dish and their resiliency made them desirable as a fish wrap for cooking.

Noni's Medical Reputation

Elaborate traditionalrituals and praying rites usually accompanied the administration of noni. Int erestingly, cultures indigenous to the Polynesian islands had a significant understanding of their flora. For example, native Hawaiians maint ained a folkmedicine taxonomy t hat was considered second to none.11 Noni was not only used for medicinal purposes but for its food value, for clot hing and for cloth dyes as well. Research indicates that noni was among the few herbal remedies that islanders considered " tried and true." In Hawaii, trained herbal practitioners reserved the right to prescribe plant therapies.12 Records indicate that Hawaiian medical practices were based on extensive and very meticulous descriptions of symptoms and their prescribed herbal treatments. Dosages were controlled and the collection and administration of plant extracts was carefully monitored.13 In addition to Morinda, it was not uncommon for these herbal doctors to also recommend using In regard to its application for common ailments, Hawaiians and other island communities traditionally prescribed noni to purge the bowel, reduce fever, cure respiratory infections such as asthma, ease skin inflammations, and heal bruises and sprains. In other words, noni was widely used and highly regarded as a botanical medicine.

A Timely Reemer gence

Today, the natural pharmaceutical actions of the chemical constituents contained in noni are scientif-ically emerging as valuable bot anical medicines. Tahitian "nono" intrigued medical practitioners decades ago; however, due to the eventual emergence of synthetic drugs, interest in this island botanical diminished until recent years. Ethnobot anists are once again rediscovering why Hawaiian people havet reasured and cultivat ed Morinda citrifolia for generations. Noni is now finding its way into western therapeutics and is referred to as " the queen" of the genus Rubiaceae. Its ability to reduce joint inflammation and target the immune system have made it the focus of the modern scientific inquiry. Dr. Ralph Heinicke has conducted some fascinating studies on the chemical constituents of the Hawaiin noni fruit. His research centers on the proxeronine content of the fruit juice and how it profoundly influences human physiology. In addition, scientific studies investigating noni as an anti-cancer agent have been encouraging. It s conspicuous attributes and varied uses have elevat edits status to one of the best of the healing herbs. Today Morinda citrifolia is available in liquid, juice, freezedried capsules, or oil forms, and is considered one of nature's most precious botanicals.

TRADITIONAL USES OF NONI

Throughout tropical regions, virtually every part of Morinda citrifolia was used to treat disease or injury. Its curative properties were well known and commonly employed. PatoaTama Benioni, a member of the Maoritribe from the Cook Islands and a lecturer on island plants explains: Traditionally Polynesians use noni for basically everything in the treatment of illness. Noni is a part of our lives. Any Polynesian boy will tell you he's had exper ience with it . We use juice from its roots, its flowers, and its fruit... my grandmother taught me to use noni from the roots and the leaves to make medicine for external as well as internal use, and for all kinds of ailments, such as coughs, boils, diseases of the skin, and cuts.15

decoctions to stimulate delayed menst ruation.
• Noni was frequently utilized for its antiparasitic activity.
• Respiratory ailments, coughs, and colds were treated with noni.
• A juice made from pounding noni leaves, roots and fruit mixed with water was administered for diarrhea.
• Dried and powdered forms of the bark mixed with water and administ ered with a spoon treated infant diarrhea.
• Small pieces of fruit and root infused with water were given to kill intestinal parasites.
• Boiled bark decoctions were given as a drink for stomach ailments.
• Coughs were treated with grated bark.
• Charred unripe fruit was used with salt on diseased gums.
• Pounded fruit combined with kava and sugar cane was used to treat tuberculosis.
• Babies were rubbed with fresh, crushed leaves for serious chest colds accompanied by fever.
• Eye washes were made from decoctions for eye complaint s from flower extracts.
• Leaf infusions were traditionally taken to treat adult fevers.
• A mouthwash consisting of crushed ripe fruit and juice was used for inflamed gums in young boys.
• Pounded leaf juice was used for adult gingivitis.
• Sore throats were treated by chewing the leaves and swallowing the juice.
• Skin abscesses and boils were covered with leaf poultices.
• Swelling was controlled with leaf macerations.
• Heated leaves were often used for arthritic joins and for ringworm.16

XERONINE: THE SECRET OF NONI?

One informed professional on the subject of noni is Dr. Ralph Heinicke, a biochemist who has researched the active compounds of noni fruit for a number of years. He discovered that the Hawaiin noni fruit contains an alkaloid precursor to a very vital compound called xeronine. Wit hout xeronine, life would cease. In Dr. Heinicke's view, noni fruit provides a safe and effective way to increase xeronine levels, which exert a crucial influence on cell health and protction. His research suggests that the juice from the M. citrifolia fruit contains what could technically be considered a precursor of xeronine—proxeronine. This compound initiates the release of xeronine in the intestinal tract after it comes in contact with a specific enzyme which is also contained in the fruit .

Because proteins and enzymes have so many varied roles within cell processes, the normalization of these proteins with noni supplemenation could initiate avery wide variety of body responses and treat many disease condit ions. Proteins are the most important catalysts found in the body. The beauty of obtaining a precursor to xeronine from the noni fruit is that the body naturally decides how much of this precursor to convert to xeronine. Disease, stress, anger, trauma and injury can lower xeronine levels in the body, thus creat ing a xeronine deficit . Supplementing the body with noni fruit is considered an excellent way to safely and naturally raise xeronine levels. It is the research and theories of Dr. Heinicke which have made the juice of the Hawaiin noni fruit a viable medicinal substance. He writes: Xeronine is analkaloid, a substance the body produces in order to activate enzymes so they can function properly. It also energizes and regulates the body. This par-ticular alkaloid has never been found because the body makes it, immediately uses it, and then breaks it down. At no time is there an appreciable, isolable amount in the blood. But xeronine is so basic to the functioning of proteins, we would die without it . Its absence can cause many kinds of illness.17 Because so many diseases result from an enzyme malfunction, Dr. Heinicke believes that using the noni fruit can result in an impressive array of curative applications. Interestingly, he believes that we manufacture proxeronine while we are sleeping. He proposes t hat if we could constantly supply our bodies wit h proxeronine from other sources, our need to sleep would diminish.18

NONI PROCESSING

How an herb is processed is crucial to how beneficial it is: this is especially true of noni, with its unique enzymes and alkaloids. Morinda citrifolia should be picked when the fruit is turning from its dark green immature color to its lighter green color, and certainly before it ripens to its white, almost translucent color. Once picked, noni, like aloe, will denature extremely quickly due to its very active enzymes. After harvesting, it should swiftly be flash frozen. This is similar to what is done to fish caught at sea to keep them f esh. This stops it from losing its potency while not damaging any of its constituents. To process noni, freeze-drying is recommended. This removes only the water without damaging any of this miracle plant's vital enzymes and other phytonutrients like xeronine and proxeronine. This pure high-quality noni fruit juice powder is then encapsu-has a very harsh taste and an extremely foul smell, similar to the fruit it self . Other methods of processing include thermal processing, dehydrat ion and air drying. Thermal processing is generally found in liquids, while the dehydrat ed noni is then milled and encapsulated. Unfortunately both methods utilize high heat (110+°F) , which can deactivate many of the vital compounds that make noni so import ant . Air-drying is effect ive without using damaging heat but has serious quality control problems for commercial production.

MODERN APPLICATIONS OF NONI

Overview

Noni possesses a wide variety of medicinal properties which originat e from its differing plant component s. The fruit and leaves of the shrub exert antibacterial activities. Its roots promote the expulsion of mucus and the shrinkage of swollen membranes making it an ideal therapeutic for nasal congest ion, lung infect ions, and hemorrhoids. Noni root compounds have also shown natural sedative properties as well as the ability to lower blood pressure.

Leaf extracts are able to inhibit excessive blood flow or to inhibit the formation of blood clots. Noni is particularly useful for its ability to treat painful joint conditions and to resolve skin inflammations. Many people drink noni fruit extracts in juice form for hypert ension, painful menstruation, arthritis, gastric ulcers, diabetes, and depression. Recent studies suggest that its anticancer activit y should also be considered. Concerning the therapeutic potential of the Hawaiin noni fruit, Dr. Heinicke writes: I have seen the compound found in noni work wonders. When I was still investigating its possibilities, I had a friend who was a medical research scientist administer the proxeronine to a woman who had been comatose for three months. Two hour safter receiving the compound, she sat up in bed and asked where she was. . . . Noni is probably the best source of proxeronine that we have today.19 Studies and surveys combined support the ability of noni to act as an immunost imulant, inhibit the growth of certain tumors, enhance and normalize cellular function and boost tissue regeneration. It is considered a powerful blood purifier and contributor to overall homeostasis.

xeronine, which appears to be able to regulate the shape and integrity of cert in proteins that individually contribute to specific cellular activities. Interestingly, this effect seems to occur after ingestion, inferring that the most active compound of noni may not be present in uneaten forms of the fruit or other plant parts. Some practitioners believe that xeronine is best obtained from a noni fruit juice precursor compound. The enzymatic reactions that occur with taking the juice on an empty stomach are what Dr. Heinicke believes set cellular repair intomotion.

Cancer

A study conducted in 1994 cited the anticancer activity of Morinda citrifolia against lung cancer. A team of scientists from the University of Hawaii used live laboratory mice to test the medicinal properties of the fruit against Lewis lung carcinomas which were artificially transferred to lung tissue. The mice that were left untreated died in nine to twelve days. However, giving noni juice in consistent daily doses significantly prolonged their life span. Almost half of these mice lived for more than fifty days.20 Research conclusions state that the chemical constituents of the juice acted indirectly by enhancing the ability of the immune system to deal with the invading malig-nancy by boosting macrophage or lymphocyte activit y. Furt her evaluation theorizes that the unique chemical constituents of Morinda citrifolia initiate enhanced T-cell activity, a reaction that may explain noni's ability to treat a variety of infectious diseases. 21

In Japan, similar studies on tropical plant extracts found that damnacanthol, a compound found in Morinda citrifolia, is able to inhibit the function of KRAS- NRK cells, which are considered precursors to certain types of malignancies.22 The experiment involved adding noni plant extract to RAS cells and incubating them for a number of days. Observation disclosed that noni was able to significantly inhibit RAS cellular function. Among 500 plant extracts, Morinda citrifolia was determined to contain the most effective compounds against RAS cells. Its damnacanthol content was clinically described in 1993 as "a new inhibit or of RAS function." 2 3 The xeronine fact or is also involved in that xeronine helps to normalize the way malignant cells behave. While they are still technically cancer cells, they no longer function as cells with unchecked growth. In time, the body's immune system may be able to eradicate these cells.

Arthritis

with arthritic disease. One link to arthritic pain may be the inability to properly or completely digest proteins which can then form crystal-like deposits in the joints. The ability of noni fruit to enhance protein digestion through enhanced enzymatic function may help to eliminate this particular phenomenon. In addition, the alkaloid compounds and plant met abolites of noni may be linked to its apparent anti-inflammatory action. Plant sterols can assist in inhibiting the inflammatory response which causes swelling and pain. In addition, the antioxidant effect of noni may help to decrease free radical damage in joint cells, which can exacerbate discomfort and degeneration.

Immune System

The alkaloid and other chemical compounds found in noni have proven themselves to effectively control or kill over six types of infectious bacterial strains including: Escherichia coli, salmonellatyphi (and other types) , shigella paradysenteriae, and staphylo - coccus aureaus.25 In addition, damnacanthol, was able to inhibitt he early antigen stage of the Epstein- Barr virus.

The bioactive components of the whole plant, combined or in separate portions, have demonst rat - ed the ability to inhibit several different strains of bacteria. Anecdotal reports support this action in that noni seems particularly effective in shortening the duration of certain types of infection. This may explain why noni is commonly used to treat colds and flu. The chemical constituents found in noni and the possibility that they stimulate xeronine production— as well as initiate alkaloid therapy—may explain noni's reputation for having immuno-stimulatory properties. Alkaloids have been able to boost phagocytosis which is the process in which certain white blood cells called macrophages attack and literally digest infectious organisms. Interestingly, the ant it umoraction of noni has been ascribed to an immune system response which involves stimulating T-cells. tropical regions during World War II learned of the fruit's ability to boost endurance and stamina. Native cultures in Samoa, Tahiti, Raratonga and Australia used the fruit in cooked and raw forms. M. citrifolia is considered a tonic and is especially recommended for debilitated conditions.

Antioxidant

The process of aging bombards the body with free radicals which can cause all kinds of degenerative diseases. The xeronine theory promoted by Dr. Heinicke submit s t hat as our bodies age, we lose our ability to synthesize xeronine. To make matters worse, the presence of many environment altoxins actually blocks the production of xeronine as well. He believes that the proxeronine content of Hawaiin noni fruit juice can help to block these actions, thereby working as an antiaging compound.26 The phytonutrients found in noni assist in promot - ing cell nourishment and prot ect ion from free radicals created by exposure to pollution and other potentially damaging agents. In addition, Morinda citrifolia contains selenium, which is considered one of the best antioxidant compounds available.

Diabetes

While scientific studies are lacking in this particular application of noni, Hawaiians used various parts of the plant and its fruit to treat blood sugar disorders. Anecdotal surveys have found t hat noni is current ly recommended for anyone with diabetes.

Pain Killer

A 1990 study found that extracts derived from the Morinda citrifolia root have the ability to kill pain in animal experiments.27 Interest ingly, it was during this study that the natural sedative action of the root was also noted. This study involved a French team of scientists who noted a significant central analgesic activity in laboratory mice.28 Dr. Heinicke has stated, "Xeronine also acts as a pain reliever. A man wit h very advanced int est inal cancer was given three months to live. He began taking the proxeronine and lived for a whole year, pain-free." 29

Skin Healing Agent

One of the most prevalent hist rical uses of noni was in poultice form for cuts, wounds, abrasions, burns and bruises. Using its fruit extract for very serious burns has resulted in some extraordinary healing. Because skin is comprised of protein, it immediately responds to the presence of xeronine.

burn site throught he direct application of a noni poultice is considered quite effective by Dr. Heinicke and his colleagues, who have studied enzymatic therapy. Concerning burns, he has written: I believe that each tissue has cells which contain proteins which have receptor sites for the absorption of xeronine. Certain of these proteins are the inert for ms of enzymes which require absorbed xeronine to become active. This xeronine, by converting the body's procol- langenase system into a specific protease, quickly and safely removes the dead tissue from burns.30

Drug Addiction

The xeronine link to treat ing drug addiction is based on the notion that flooding t he brain with extra xeronine can reverse the neurochemical basis for addiction. This natural alkaloid is thought to normalize brain receptors which subsequent ly results in the cessation of physiological dependence on a certain chemical like nicotine.3 1 The potential of Hawaiin noni as a natural stimulat or for t he production of xeronine may have profound implications in treating various types of addictions.

Complementary Agents of Noni
cat's claw papaya
kava kava
pau d'arco
bioflavonoids
selenium
germanium
grapeseed extract
echinacea
proteolytic enzymes
aloe vera
glucosamine
shark
cartilage

PrimaryApplications of Noni
abrasions
arthritis
atherosclerosis
bladder infections
boils bowel disorders
burns cancer
chronicfatigue syndrome
circulatory weakness
colds congest ion
cold sores constipation
depression diabetes
eye inf lammations fever
fract ures gastric ulcers
gingivit is headaches
high blood pressure immune
weakness
indigestion intestinal parasites
kidney disease menstrual



--
Vitanet &reg



Solaray - Ultimate Nutrition - Actipet Pet supplements - Action Labs - Sunny Greens - Thompson nutritional - Natural Sport - Veg Life Vegan Line - Premier One - NaturalMax - Kal

(https://vitanetonline.com:443/forums/Index.cfm?CFApp=1&Message_ID=570)
---
Quercetin and Bromelain - for better health.



Date: July 04, 2005 10:28 AM
Author:
Darrell Miller (dm@vitanetonline.com)
Subject: Quercetin and Bromelain - for better health.

Benefits
Down-regulates the Body's Response to Environmental Challenges Quercetin is a member of the flavonoid family, a diverse group of low molecular-weight compounds found throughout the plant kingdom. Flavonoids exhibit numerous biological activities, many of which are directly beneficial to human health. Quercetin, which belongs to the "flavonol" subgroup, is one of the most versatile and important flavonoids. Quercetin has a broad range of activity, much of which stems from its interaction with calmodulin, a calcium-regulatory protein.1 Calmodulin transports calcium ions across cellular membranes, initiating numerous cellular processes. Quercetin appears to act as a calmodulin antagonist.1 Through this mechanism, quercetin functions at the cell-membrane level with a membrane-stabilizing action.2 Quercetin inhibits calmodulin-dependent enzymes present at cell membranes such as ATPases and phospholipase, thereby influencing membrane permeability.3 Quercetin affects other calmodulin-dependent enzymes that control various cellular functions, including the secretion of histamine from mast cells.4 A number of investigations have corroborated quercetin's ability to reduce histamine secretion from mast cells in various tissues, and also from basophils.5,6,7,8,9,10
Quercetin modifies the body's response to antigenic substances.* Suppression of histamine secretion from mast cells is one of quercetin's most clinically important effects. Quercetin acts on ATPase at the membranes of histamine-containing granules in mast cells.3 Mast-cell degranulation and subsequent release of histamine into the bloodstream is an integral part of the body's response to environmental challenges.
Maintains Tissue Comfort by Regulating Enzymes*
Quercetin's enzyme-inhibiting action extends to enzymes such as phospholipase, which catalyzes the release of arachidonic acid from phospholipids stored in cell membranes.4,10 Arachidonic acid serves as the key substrate for substances such as thromboxanes, inflammatory prostaglandins and leukotrienes. In addition, quercetin inhibits the enzymes cyclooxygenase and lipoxygenase, which catalyze the conversion of arachidonic acid into its metabolites.4,10,11,12 Reducing levels of these metabolites, as well as histamine levels, is beneficial in maintaining the normal comfort level of body tissues and structures.
Quercetin has also been shown to limit the function of adhesion molecules on endothelial cells.13 Adhesion molecules are involved in physiologic processes that influence tissue comfort.13
Bromelain is a complex substance derived from the pineapple stem largely composed of proteolytic (protein-digesting) enzymes. Bromelain acts by a variety of mechanisms to help maintain tissues in a normal state of comfort.14,15 Several investigators, including Taussig16 and Ako, et. al.,17 have presented evidence that bromelain is a fibrinolytic agent, i.e., it induces the breakdown of fibrin, a plasma protein that blocks tissue drainage. The generally accepted mechanisms involve direct proteolysis of fibrin by bromelain and activation of plasmin, a serum protease.16 Plasmin acts on fibrinogen (the precursor to fibrin), forming peptides which stimulate PGE1, a prostaglandin that helps maintain tissue comfort.16
Helps Maintain Health of Blood Vessels by Modifying Oxidation of LDL Cholesterol* — Quercetin's Antioxidant Action Quercetin is a versatile and effective antioxidant that scavenges a variety of free-radicals such as hydroxyl and lipid peroxy radicals.18 Quercetin also chelates ions of transition metals such as iron, which can initiate formation of oxygen free radicals.18 LDL cholesterol is vulnerable to oxidation by lipid peroxides. Oxidized LDL is absorbed by macrophages and arterial endothelial cells, leading to the formation of "foam cells," and eventually plaque deposits, in arterial walls. Quercetin has been shown to protect LDL from oxidation, both by lipid peroxides and transition metal ions.19
Helps Maintain Normal Blood Viscosity*
Quercetin inhibits blood platelet aggregation (clumping), by potentiating PGI2, an anti-aggregatory prostaglandin, and by raising platelet cyclic AMP levels.20 Human studies have revealed that bromelain also reduces platelet aggregation.21 These properties qualify both quercetin and bromelain as valuable dietary ingredients for maintaining cardiovascular health.*
Bromelain May Enhance Quercetin Absorption
In addition to the actions described above that support the effects of quercetin, bromelain may also assist the absorption of quercetin in the G.I. tract. (Quercetin is generally believed to be poorly absorbed, although a recent study by Hollman et. al.,22 which concluded that humans do in fact absorb appreciable amounts of quercetin, contradicts this assumption.) Studies have shown that bromelain enhances absorption of antibiotics, presumably by increasing permeability of the gut wall.23, 24 Given that quercetin is a low molecular-weight compound, it is plausible that simultaneously ingested bromelain likewise enhances quercetin absorption.
*This statement has not been evaluated by the Food and Drug Administration. This product is not intended to diagnose, treat, cure or prevent any disease.
Scientific References

1. Nishino, H., et. al., "Quercetin interacts with calmodulin, a calcium regulatory protein." Experientia 1984;40:184-5.
2. Busse, W.W., Kopp, D.E., Middleton, E., "Flavonoid modulation of human neutrophil function." J. Allergy Clin. Immunol. 1984;73:801-9.
3. Havsteen, B,. "Flavonoids, a class of natural products of high pharmacological potency." Biochemical Pharmacology 1983;32(7):1141-48.
4. Middleton, E., "The Flavonoids." Trends in Pharmaceutical Sciences 1984;5:335-8.
5. Otsuka, H. et. al., "Histochemical and functional characteristics of metachromatic cells in the nasal epithelium in allergic rhinitis: Studies of nasal scrapings and their dispersed cells." J. Allergy Clin. Immunol.1995;96:528-36.
6. Fox, C.C., et. al., "Comparison of human lung and intestinal mast cells." J. Allergy and Clin. Immunol. 1988;81:89-94.
7. Pearce, F.L., Befus, A.D., Bienenstock, J., "Mucosal mast cells III. Effect of quercetin and other flavonoids on antigen-induced histamine secretion from rat intestinal mast cells." J. Allergy and Clin. Immunol. 1984;73:819-23.
8. Middleton, E. Drzewiecki, G., Krishnarao, D., "Quercetin: an inhibitor of antigen-induced human basophil histamine release." J. of Immunology 1981;127(2):546-50.
9. Bennett, J.P., Gomperts, B.D., Wollenweber, E.," Inhibitory effects of natural flavonoids on secretion from mast cell and neutrophils." Arzneim. Forsch/Drug Res. 1981;31(3):433-7.
10. Middleton, E. Drzewiecki G., "Naturally occurring flavonoids and human basophil histamine release." Int. Archs Allergy appl. Immun. 1985;77:155-7.
11. Yoshimoto, T. et. al., "Flavonoids: potent inhibitors of arachidonate 5-lipoxygenase." Biochemical and Biophysical Research Communications 1983;116(2):612-18.
12. Della Loggia, R., et. al., "Anti-inflammatory activity of benzopyrones that are inhibitors of cyclo- and lipo-oxygenase." Pharmacological Research Communications 1988; 20(Supp. V):91-94.
13. Middleton, E., Suresh, A., "Quercetin inhibits lipopolysaccharide-induced expression of endothelial cell intracellular adhesion molecule-1." Int. Arch. Allergy Immunol. 1995;107:435-6.
14. Taussig, S.J., Batkin, S., "Bromelain, the enzyme complex of pineapple (Ananas comosus) and its clinical application." An Update Journal of Ethnopharmacology 1988;22:191-203.
15. Lotz-Winter, H., "On the pharmacology of bromelain: An update with special regard to animal studies on dose-dependent effects." Planta Medica 1990;56:249-53.
16. Taussig, S.J., "The mechanism of the physiological action of bromelain" Medical Hypothesis 1980;6:99-104.
17. Ako, H. Cheung, A.H.S., Matsuura, P.K., "Isolation of a fibrinolysis activator from commercial bromelain." Arch. Int. Pharmacodyn. 1981;284:157-67.
18. Afanas'ev, I.B. et. al., "Chelating and free radical scavenging mechanisms of inhibitory action of rutin and quercetin in lipid peroxidation." Biochemical Pharmacology 1989;38(11):1763-69.
19. De Whalley, C.V., "Flavonoids inhibit the oxidative modification of low density lipoproteins by macrophages." Biochemical Pharmacology 39(11):1743-50.
20. Beretz, A. Stierle, A., Anton, R. Cazenave, J., "Role of cyclic AMP in the inhibition of human platelet aggregation by quercetin, a flavonoid that potentiates the effect of prostacyclin." Biochemical Pharmacology 1981;31(22):3597-600.
21. Heinicke, R. van der Wal, L. Yokoyama, M., "Effect of bromelain (Ananase®) on human platelet aggregation. "Experientia 1972;28(7):844.
22. Hollma, P. et. al., "Absorption of dietary quercetin glycosides and quercetin in healthy ileostomy volunteers." Am. J. Clin. Nutr. 1995;62:1276-82.
23. Giller, F.B., "The effects of bromelain on levels of penicillin in the cerebrospinal fluid of rabbits." A., J. Pharm. 1962;134:238-244.
24. Bodi, T., "The effect of oral bromelain on tissue permeability to antibiotics and pain response to bradykinin; double-blind studies on human subjects." Clin. Med. 1965;72:61-65


--
Vitanet &reg


(https://vitanetonline.com:443/forums/Index.cfm?CFApp=1&Message_ID=546)
---
Digest Active - For Occasional Indigestion



Date: June 29, 2005 02:39 PM
Author:
Darrell Miller (dm@vitanetonline.com)
Subject: Digest Active - For Occasional Indigestion

It feels great when you've eaten well and your body has been energized with nutrients. But with your busy schedule, you might not always be able to eat well, and your body might not have the time or energy to properly digest your meals. The result: occasional indigestion and low energy because your food doesn't get broken down enough to release the energizing nutrients you need. And poor digestion can lead to long-term health imbalances. To reclaim the energy from your nutrients, Source Naturals, the science company, introduces DIGESTACTIV, a Bio-Aligned Formula™ designed to work with your body to stimulate optimal digestion. DIGESTACTIV contains the high potency, broad-spectrum blend of digestive enzymes found in our best-selling ESSENTIAL ENZYMES™, plus digestion-stimulating ingredients such as bromelain, papain and ginger. When you want digestive stimulation along with the nutrient releasing power of ESSENTIAL ENZYMES for occasional indigestion, take DIGESTACTIVE.
Bio-Aligned™ Digestive Support
DIGESTACTIV™ is scientifically formulated to support the body systems involved in healthy digestion. There are herbs and other ingredients to promote the digestive stimulant system and enzymes to promote the digestive systems for releasing nutrients from food. These ingredients work together to optimize the amount of energizing nutrients you can assimilate from your meals and to relieve occasional indigestion, occasional constipation, sour stomach, bloating and gas.
Digestive Stimulant System
DIGESTACTIV contains many ingredients that help stimulate your digestive process to promote healthy nutrient accessibility. Betaine HCl (hydrochloric acid) supports the acidic environment needed in your stomach to digest food. The bitter herbs gentian, ginger, peppermint and quassia all stimulate the appetite and the gastric juices needed for digestion. Bioperine® is a pepper extract that increases thermogenic, or heat generating reactions in the gastro-intestinal tract, which facilitates enhanced bioavailability of nutrients.
Nutrient Digestion Systems
DIGESTACTIV also contains enzymes that work throughout the varying sections and pH (or acidity) levels of your digestive system. For the carbohydrate digestive system, there are amylase, amyloglucosidase and lactase. Amylase and amyloglucosidase convert starch into smaller, simpler sugars. Lactase breaks down the milk sugar lactose, which many adults are unable to digest. For the protein digestive system, there are acid stable protease and vegetarian pancreatin to promote protein digestion in a wide range of pH levels. Additional protein digestion support comes from the pineapple enzyme bromelain, the papaya enzyme papain, and betaine HCl, which promotes the acidity level needed to denature proteins for digestion of their building blocks, amino acids. For the fat digestive system, there is lipase to promote the healthy breakdown of fats, or triglycerides, into their nutrient building blocks, fatty acids and glycerol.
For the fiber digestive system, there are cellulase and hemicellulase to break down the sturdy cell walls in fibrous plants, thereby releasing more nutrients for digestion.
Popular Efficacy
DIGESTACTIV contains all the key ingredients found in the best-selling ESSENTIAL ENZYMES™. ESSENTIAL ENZYMES is a popular product because it addresses body systems in addition to symptoms* of digestive imbalance. And it works. Increasing the breakdown of nutrients in the digestive system results in fewer digestive symptoms* as well as better nutrient availability. And DIGESTACTIV has added enzymes and herbs to promote digestive stimulation for relief of occasional indigestion. Source Naturals is pleased to partner with your local health food store to bring you the unique health benefits of DIGESTACTIV. There is a revolution underway in how we think about and maintain our health, and natural food stores and outlets are at the forefront. You can benefit right now—long before word spreads to the general public—with the innovative nutrition of Source Naturals DIGESTACTIVE.
Health Strategies for Digestive Wellness
• Eat slowly to give your body time to generate digestive juices as well as savor your food.
• Eat a balanced, whole foods diet to maximize your access to energizing bioavailable nutrients.
• Drink plenty of water to supply much needed fluid for digestion.
• Try to relax when eating, to promote the flow of your digestive juices.
• Stay active, because regular exercise helps to promote healthy digestion.
• Eat plenty of fiber to provide your GI tract with the bulk needed for healthy digestion.
• Eat probiotics, beneficial bacteria that help you digest foods These include acidophilus, which is found in yogurt, and bifidus.
• Eat prebiotic carbohydrates found in fruits and vegetables, such as FOS (fructooligosaccharides), to feed the friendly bacteria that live in your intestines and help your digestion.
• Supplement your diet with digestion promoting products such as Source Naturals probiotics ACIDOPHILUS, LIFE FLORA™, SUPER CARROT ACIDOPHILUS™, and BIFIDYN™, prebiotic NUTRAFLORA® FOS, and fibers such as CHOLESFIBER™, GRAPEFRUIT PECTIN, GUAR GUM, OAT BRAN 1000™, and PSYLLIUM HUSK POWDER.

DigestActiv™ is a Bio-Aligned Formula™ Multi-System Support for Occasional Indigestion

Carbohydrate Digestive System: Amylase, Amyloglucosidase, Lactase

Protein Digestive System: Vegetal Analog of Pancreatin, Acid Stable Protease, Bromelain, Papain, Betaine HCl

Fat Digestive System: Lipase

Digestive Stimulant System: Betaine HCl, Bioperine®, Gentian Root, Ginger, Peppermint, Quassia

References
Bland. J. (1993). Digestive Enzymes. Keats Publishing Co. Holcenberg, J. et al. (1981). Enzymes as Drugs. John Wiley and Sons: New York. 331-340. Linder, M. (1991). Nutritional Biochemistry and Metabolism. Appleton & Lange. * The term symptom as used above refers to the effects of nutrient shortages or imbalances and is not related to the diagnosis, treatment, cure, or prevention of any disease.



--
Vitanet &reg



(https://vitanetonline.com:443/forums/Index.cfm?CFApp=1&Message_ID=533)
---
THE HEALTH AND NUTRITIONAL USES OF CHI-TOSAN



Date: June 25, 2005 08:15 PM
Author:
Darrell Miller (dm@vitanetonline.com)
Subject: THE HEALTH AND NUTRITIONAL USES OF CHI-TOSAN

THE HEALTH AND NUTRITIONAL USES OF CHI-TOSAN
1 . Chitosan Is A Natural Antacid Studies have shown that Chitosan is an effective and highly safe antacid.97 A U.S. patent has also been issued in this area.107
2 . Antihypert ensive Some clinical studies have found that Chitosan worked as an antihypertensive agent. It lowered blood pressure in male subjects which were fed a high salt diet.99 It also has the ability to decrease blood levels of chloride, which decreases the activity of an angiotensin converting enzyme. Angiotensin is vital to the maintenance of normal blood pressure.100
3 . Antibact erial/ Anticandida/ Antiviral Properties Of Chitosan. a) Chitosan has been effectively used to treat acne. It is able to inhibit certain bacteria which cause the inflammation associated with acne.91 b) Chitosan has exhibited the ability to kill candida in clinical tests involving mice due to its effect on protease action.92 c) When used as a food preservative, Chitosan exhibited stronger bactericidal activity than lactic acid.93 d) In some tests, Chitosan even demonstrated a dramatic anti- parasitic action.94 e) Chitosan very impressively reduced the amount of bacterial translocation which can occur after a burn injury. It is believed that by reducing the bacterial population of the colon, the potential for a life threatening infection to set in after a trauma is decreased.95 f) Chitosan has demonstrated the ability to kill certain viruses.96
4 . Wound And Ulcer Healing And Chitosan. Tests using topical applications of Chitosan found that it promoted faster healing of wounds or abscesses that had become infected with staph infection.88 Topical applications of Chitosan decreased coagulation time which is vital to the healing of wounds like bleeding ulcers.89
5 . Anti-Plaque Action Of Chitosan In The Mouth. Because of its antacid action, Chitosan increases the pH in the mouth. Chitosan also binds bacteria that cause dental plaque and subsequent tooth decay.98
6 . Chitosan, Calcium Absorption And Bone Health. Clinical tests have found that Chitosan enhances the bioavailability of calcium. When Chitosan is added to the diet more of the dietary calcium is absorbed.105 The more calcium is available, the better bone quality will be. The prevention of osteoporosis depends on continual supplies of "absorbable" calcium. Chitosan has been used as a supplementary food for osteoporosis.


--
Vitanet &reg


(https://vitanetonline.com:443/forums/Index.cfm?CFApp=1&Message_ID=508)
---
REFERENCES



Date: June 25, 2005 08:13 PM
Author:
Darrell Miller (dm@vitanetonline.com)
Subject: REFERENCES

REFERENCES
1 a. The Surgeon General's "Nutrition and Health Report." b. The Centers for Disease Control and Prevention's "National Health and Examination Survey (NHANES III)" c. The National Academy of Science's. Diet and Health Report: Health Promotion and Disease Objectives (DHHS Publication No. (PHS) 91-50213, Washington, DC: US Government Printing Office, 1990). e. Dietary Guidelines for Americans. 2 Rolls BJ. Carbohydrates, fats, and satiety. Am J Clin Nutr 1995; 61(4 Suppl):960S-967S. 3 McDowell MA, Briefel RR, Alaimo K, et al. Energy and macronutrient intakes of persons ages 2 months and over in the United States: Third National Health and Nutrition Examination Survey, Phase 1:1988-91. Advance data from vital and health statistics of the Centers for Disease Control and Prevention; No. 255. Hyattsville, Maryland: National Center for Health Statistics; 1994. 4 Center for Science in the Public Interest and McDonald's Nutrition and You—A guide to Healthy Eating at McDonald's: McDonald's Corp,1991. 5 Bray GA. Appetite Control in Adults. In: Fernstrom JD, Miller GD eds. Appetite and Body Weight Regulation. Boca Raton: CRC Press, 1994:1-92. 6 Michnovicz JJ. How to Reduce Your Risk of Breast Cancer. New York: Warner Book Inc. 1994:54. 7 Carcinogens and Anticarcinogens in the Human Diet. National Research Council Report, National Academy of Sciences, 15 Feb. 1996. 8 Van Tallie TB. Obesity: adverse effects on health and longevity. Am J Clin Nutr 1979:32: 2723-33. 9 Somer E, M.A. R.D. Nutrition for Women. New York: Henry Hold and Company, 1993:273. 10 Swaneck GE, Fishman J. Covalent binding of the endogenous estrogen 16A-hydroxyestrone to estradiol in human breast concer cells: characterization and intranuclear localization. Proc Natl Acad Sci USA 1988:85;7831-5. 11 Colditz GA. Epidemiology of breast cancer. Findings from the nurses' health study. Cancer1993;714:1480-9. 12 Hennen WJ. Breast Cancer Risk Reduction. The effects of supplementation with dietary indoles. Unpublished report 1992. 13 Deslypere BJ. Obesity and cancer. Metabolism 1995;44(93):24-7. 14 Somer E, M.A. R.D. Nutrition for Women. New York: Henry Hold and Company, 1993:281. 15 Whittemore AS, Kolonel LN, John M. Prostate cancer in relation to diet, physical activity, and body size in blacks, whites, and Asians in the United States and Canada. J Natl Cancer Inst 1995;87(9):629-31. 16 Key T. Risk factors for prostate cancer. Cancer Survivor 1995;23:63- 77. 17 Kondo Y, Homma Y, Aso Y, Kakizoe T. Promotional effects of twogeneration exposure to a high-fat diet on prostate carcinogenisis in ACI/Seg mice. Cancer Res 1994;54(23):6129-32. 18 Wang Y, Corr JG, Taler HT, Tao Y, Fair WR, Heston WD. Decreased growth of established human prostate LNCaP tumors in nude mice fed a low-fat diet. J Natl Cancer Inst. 1995;87(19):1456-62. 19 Nixon DW. Cancer prevention clinical trials. In-Vivo 1994;8(5):713-6. 20 Key T. Micronutrients and cancer aetiology: the epidmiological evidence. Proceed Nutr Soc 1994;53(3):605-14. 21 Gorbach SL, Goldin BR. The intestinal microflora and the colon cancer connection. Reviews of Infectious Diseases 1990;12(Suppl 2):S252-61. 22 Shrapnel WS, Calvert GD, Nestel PJ, Truswell AS. Diet and coronary heart disease. The National Heart Foundation of Australia. Med J Australia. 1995;156(Suppl):S9-S16. 23 Ellis JL, Campos-Outcalt D. Cardiovascular disease risk factors in native Americans: a literature review. Am. J. Preventive Med 1994;10(5):295-307. 24 DiBianco R. The changing syndrome of heart failure: an annotated review as we approach the 21st century. J. Hypertension 1994; 12(4 Suppl):S73- S87. 25 Van Itallie TB. Obesity: adverse effects on health and longevity. Am J Clin Nutr 1979;32(suppl):2723-33. 26 Kestin M, Moss R, Clifton PM, Nestel PJ. Comparative effects of three cereal brans on plasma lipids, blood pressure and glucose metabolism in mildly hyper-cholesterolemic men. Am J Clin Nutr 1990;52(4):661-6. 27 Story JA. Dietary fiber and lipid metabolism. In: Spiller GA, Kay RM. eds. Medical Aspects of Dietary Fiber. Penun Medical; New York, 1980, p.138. 28 Stein PP, Black HR. The role of diet in the genesis and treatment of hypertension. Med. Clin. North America. 1993;77(4):831-47. 29 Olin JW. Antihypertensive treatment in patients with peripheral vascular disease. Cleve. Clin. J. Medicine. 1994;61(5):337-44. 30 Tinker LF. Diabetes Mellitus—a priority health care issue for women. J. Am. Dietetic Association. 1994;94(9):976-85. 31 Gaspard UJ, Gottal JM, van den Brule FA. Postmenopausal changes of lipid and glucose metabolism: a review of their main aspects. Maturitas. 1995;21(3):71-8. 32 Coordt MC, Ruhe RC, McDonald RB. Aging and insulin secretion. Proc. Soc. Exp. Biology and Medicine. 1995;209(3):213-22. 33 Felber JP. From Obesity to Diabetes. Pathophysiological Considerations. Int. Journal of Obesity 1992;16:937-952. 34 Gillum RF. The association of body fat distribution with hypertension, hypertensive heart disease, coronary heart disease, diabetes, and cardiovascular risk factors in men and women age 18-79. J Chronic Diseases 1987;40:421-8. 35 Haffner SM, Stern MP, Hazuda HP, et al. Role of obesity and fat distribution in non-insulin-dependent diabetes mellits in Mexican Americans and non- Hispanic whites. Diabetes Care 1986;9:153-61. 36 Bonadonna RC, deFronzo RA. Glucose metabolism in obesity and type 2 diabetes. Diabetes and Metabolism. 1991;17(1 Pt. 2):12-35. 37 Shoemaker JK, Bonen A. Vascular actions of insulin in health and disease. Canadian J. of Applied Physiology. 1995;20(2):127-54. 38 Resnick LM. Ionic Basis of Hypertension, Insulin Resistaince, Vascular Disease, and Related Disorders. The Mechanism of 'Syndrome X'. Am. J. Hypertension. 1993;6(suppl):123S-134S. 39 Trautwein EA. Dietetic influences on the formation and prevention of cholesterol gallstones. Z. Ernahrugswiss. 1994;33(1):2-15. 40 Cicuttini FM, Spector TD. Osteoarthritis in the aged. Epidemiological issues and optimal management. Drugs and Aging. 1995;6(5):409-20. 41 Melnyk MG, Wienstein E. Preventing obesity in black women by targeting adolescents: a literature review. J Am. Diet. Association. 1994;94(4):536-40. 42 Robinson BE, Gjerdingen Dk, Houge DR. Obesity: a move from traditional to more patient-oriented management. J. Am. Board of Family Practice. 1995;8(2):99-108. 43 Dulloo AG, Miller DS. Reversal of Obesity in the Genetically Obese fa/fa Zucker Rat with an Ehpedrine/Methylxanthines Thermogenic Mixture. J. Nutrition. 1987;117:383-9. 44 Dulloo AG, Miller DS. The thermogenic properties of ephedrin/methylxanthine mixtures: animal studies. Am J Clinical Nutr. 1986;43:388-394. 45 Richelsen B. Health risks of obesity. Significance of the regional distri-bution of adipose tissue. Ugeskr. Laeger. 1991;153(13):908-13. 46 Lissner L, Heitmann BL. Dietary fat and obesity: Evidence from epidemiology. European J. Clinical Nutrition. 1995;49(2):79-90. 47 Lissner L, Heitmann BL. The dietary fat: Carbohydrate ratio in relation to body weight, Current Opinion in Lipidology. 1995;6(1):8-13. 48 Ravussin E. Energy metabolism in obesity. Studies in the Pima Indians. Diabetes Care. 1993;16(1):232-8. 49 O'Dea K. Westernisation, insulin resistance and diabetes in Australian aborigines. Med J. Australia. 1991;155(4):258-64. 50 Bailey C. Fit or Fat . Houghton Mifflen, Boston, 1991. 51 McCarty MF. Optimizing Exercise for Fat Loss. Unpublished report. 52 Weinsier RL, Schutz Y, Bracco D. Reexamination of the relationship of resting metabolic rate and fat-free mass and the the metabolically active components of fat-free mass in humans. Am. J. Clinical Nutrition. 1992;55(4):790-4. 53 Evans WJ. Exercise, nutrition and aging. J. Nutrition. 1992;122(3 suppl):796-801. 54 Schlicker SA, Borra ST, Regan C. The weight and fitness status of United States children. Nutrition Reviews. 1994;52(1):11-7. 55 Raben A, Jensen ND, Marckmann P, Sandstrom B and Astrup A. Spontaeous weight loss during 11 weeks' ad libitum intake of a low fat/high fiber diet in young, normal weight subjects. Stockholm Press. 1995;916-23. 56 Blundell JE, Cotton JR, Delargy H, Green S, Greenough A, King NA, Lawton, CL. The fat paradox: fat-induced satiety signals versus high fat overconsumption. Short Communication 1995:832-835. 57 Reinhold RB. Late results of gastric bypass surgery for morbid obesity. J Am Coll Nutr 1994;13(4):307-8. 58 McCredie M, Coates M Grulich A. Cancer incidence in migrants to New South Wales (Australia) from the Middle East, 1972-1991. Cancer Causes Control 1994:5(5):414-21. 59 Schiff ER, Dietschy JM. Steatorrhea Associated with Disordered Bile Acid Metabolism. Am. J. Digestive Diseases. 1969;14(6) 60 Nauss JL , Thompson JL and Nagyvary J. The binding of micellar lipids to Chitosan. Lipids. 1983;18(10):714-19. 61 Braconnot H, Sue la natrue ces champignons. Ann Chim Phys 1811;79:265. 62 Odier A. Memoire sur la composition chemique des parties cornees des insectes. Mem Soc Hist Nat Paris 1823;1:29. 63 Johnson EL, Peniston QP. Utilization of shellfish waste for chitin and Chitosan production. Chp 19 In: Chemistry and Biochemistry of Marine Food Products. Martin RE, Flick GJ, Hebard CE and Ward DR (eds.) 1982. p.415-. AVI Publishing Co., Westport, CT. 64 Shahram H. Seafood waste: the potential for industrial use. Kem Kemi 1992;19(3),256-8. 65 Rouget C. Des substances amylacees dans le tissue des animux, specialement les Articules (Chitine). Compt Rend 1859;48:792. Commission on Natural Health Products. 1995 67 Peniston QP and Johnson EL. Method for Treating an Aqueous Medium with Chitosan and Derivatives of Chitin to Remove an Impurity. US Patent 3,533,940. Oct. 30:1970. 68 Poly-D-Glucosamine (Chitosan); Exemption from the Requirement of a Tolerance. Federal Register. 1995;60(75):19523-4. Rules and Regulations. Environmental Protection Agency 40 CFR Part 180. April, 19, 1995. 69 Arul J. "Use of Chitosan films to retard post-harvest spoilage of fruits and vegetables," Chitin Workshop. ICNHP, North Carolina State University, Raleigh, NC. 70 Karlsen J, Skaugrud O. "Excipient properties of Chitosan," Manufacturing Chemist. 1991;62:18-9. 71 Winterowd JG, Sandford PA. Chitin and Chitosan. In: Food Polysaccharides and their Applications. Ed: Stephen AM. Marcel Dekker 1995. 72 Chitin Workshop. ICNHP, North Carolina State University, Raleigh, NC. 73 Advances in Chitin and Chitosan. Eds: CJ Brine, PA Sandford, JP Zikakis. Elsevier Applied Science. London. 1992. 74 Chitin in Nature and Technology. Eds: R Muzzarelli, C Jeuniaux, GW Gooday. Plenum Press, New York. 1986. 75 Zikakis, JP. Chitin, Chitosan and Related Enzymes. Academic Press, Inc. 1984. 76 Abelin J and Lassus A. Fat binder as a weight reducer in patients with moderate obesity. ARS Medicina, Helsinki, Aug- October, 1994. 77 Kanauchi O, Deuchi K, Imasato Y, Shizukuishi M, Kobayashi E. Increasing effect of a Chitosan and ascorbic acid mixture on fecal dietary fat excretion. Biosci Biotech Biochem 1994;58(9):1617-20. 78 Maezaki Y, Tsuji K, Nakagawa Y, et al. Hypocholesterolemic effect of Chitosan in adult males. Biosci Biotchnol Biochem1993;57(9):1439-44. 79 Kobayashi T, Otsuka S, Yugari Y. Effect of Chitosan on serum and liver cholesterol levels in cholesterol-fed rats. Nutritional Rep. Int., 1979;19(3):327-34. 80 Sugano M, Fujikawa T, Hiratsuji Y, Hasegawa Y. Hypocholesterolemic effects of Chitosan in cholesterol-fed rats. Nutr Rep. Int. 1978;18(5):531-7. 81 Vahouny G, Satchanandam S, Cassidy M, Lightfoot F, Furda I. Comparative effects of Chitosan and cholestryramine on lymphatic absorption of lipids in the rat. Am J Clin Nutr, 1983;38(2):278-84 82 Suzuki S, Suzuki M, Katayama H. Chitin and Chitosan oligomers as hypolipemics and formulations containing them. Jpn. Kokai Tokkyo Koho JP 63 41,422 [88,422] 22 Feb1988. 83 Ikeda I, Tomari Y, Sugano M. Interrelated effects of dietary fiber on lymphatic cholesterol and triglyceride absorption in rats. J Nutr 1989;119(10):1383- 7. 84 LeHoux JG and Grondin F. Some effects of Chitosan on liver function in the rat. Endocrinology. 1993;132(3):1078-84. 85 Fradet G, Brister S, Mulder D, Lough J, Averbach BL. "Evaluation of Chitosan as a New Hemostatic Agent: In Vitro and In Vivo Experiments In Chitin in Nature and Technology. Eds: R Muzzarelli, C Jeuniaux, GW Gooday. Plenum Press, New York. 1986. 86 Malette W, Quigley H, Gaines R, Johnson N, Rainer WG. Chitosan A New Hemostatic. Annals of Thorasic Surgery. 1983;36:55. 87 Malette W, Quigley H, Adickes ED. Chitosan effect in Vascular Surgery, Tissue Culture and Tissue Regeneration. In R Muzzarelli, C Jeuniaux, GW Gooday, Eds: Chitin in Nature and Technology. Plenum Press, New York. 1986. 88 Okamoto Y, Tomita T, Minami S, et al. Effects of Chitosan on experimental abscess with Staphylococcus aureus in dogs. J. Vet. Med., 1995;57(4):765-7. 89 Klokkevold PR, Lew DS, Ellis DG, Bertolami CN. Effect of Chitosan on lingual hemostasis in rabbits. Journal of Oral-Maxillofac-Surg, 1991;Aug. 49(8):858-63. 89 Surgery, Tissue Culture and Tissue Regeneration. In Chitin in Nature and Technology. Eds: R Muzzarelli, C Jeuniaux, GW Gooday. Plenum Press, New York. 1986. 90 Hiroshi S, Makoto K, Shoji A, Yoshikazu S. Antibacterial fiber blended with Chitosan. Sixth International Conference on Chitin and Chitosan. Sea Fisheries Institute, Gdynia, Poland. August 1994;16-19. 91 Shimai Y, Tsukuda K, Seino H. Antiacne preparations containing chitin, Chitosan or their partial degradation products. Jpn. Kikai Tokkyo Koho JP 04,288,017 [92,288,017] 13 Oct 1992. 92 Suzuki K, Okawa Y, Suzuki S, Suzuki M. Candidacidal effect of peritoneal exudate cells in mice administered with chitin or Chitosan: the role of serine protease in the mechanism of oxygen-independent candidacidal effect. Microbiol Immunol. 1987;31(4):375-9. 93 Sawada G, Akaha Y, Naito H, Fujita M. Synergistic food preservatives containing organic acids, Chitosan and citrus seed extracts. Jpn, Kokai Kokkyo Koho JP 04 27,373 [92 27,373] 30 Jan 1992. 94 Min H-K, Hatai K, Bai S. Some inhibitory effects of Chitosan on fishpathogenic oomycete, Saprolegnia parasitic. Gyobyo Kenkyu, 1994;29(2):73-4. 95 Nelson JL, Alexander JW, Gianotti L, Chalk CL, Pyles T. The influence of dietary fiber on microbial growth in vitro and bacterial translocation after burn injury in mice. Nutr 1994;10(1):32-6. 96 Ochiai Y, Kanazawa Y. Chitosan as virucide. Jpn Kokai Tokkyo Koho 79 41,326. 97 Hillyard IW, Doczi J, Kiernan. Antacid and antiulcer properties of the polysaccharide Chitosan in the rat. Proc Soc Expl Biol Med 1964; 115:1108-1112. 98 Shibasaki K, Sano H, MatsukuboT, Takaesu Y. pH response of human dental plaque to chewing gum supplemented with low molecular Chitosan. Bull- Tokyo-Dent-Coll, 1994:35(2): 61-6. 99 Kato H, Okuda H. Chitosan as antihypertensive. Jpn. Kikoi Tokyo Koho JP 06 56,674 [94 56,674] 100 Kato H, Taguchi T. Mechanism of the rise in blood pressure by sodium chloride and decrease effect of Chitosan on blood pressure. Baiosaiensu to Indasutori 1993;51(12):987-8. 101 Muzzarelli R, Biagini G, Pugnaoni A, Filippini O, Baldassarre V, Castaldini C, and Rizzoli C. Reconstruction of Periodontal Tissue with Chitosan. Biomaterials. 1989;10:598-603. 102 Sapelli P, Baldassarre V, Muzzarelli R, Emanuelli M. Chitosan in Dentistry. In Chitin in Nature and Technology. Eds: R Muzzarelli, C Jeuniaux, GW Gooday. Plenum Press, New York. 1986. 103 Borah G, Scott G, Wortham K. Bone induction by Chitosan in endochrondral bones of the extremities. In Advances in Chitin and Chitosan. Eds: CJ Brine, PA Sandford, JP Zikakis. Elsevier Applied Science. London. 1992. 104 Ito F. Role of Chitosan as a supplementary food for osteoporosis. Gekkan Fudo Kemikaru, 1995;11(2):39-44. 105 Nakamura S, Yoshioka T, hamada S, Kimura I. Chitosan for enhancement of bioavailability of calcium. Jpn. Kokai Tokkyo Koho JP 07 194,316 [95 194,316] 01 Aug 1995. 106 Maekawa A, Wada M. Food Containing chitin or its derivatives for reduction of blood and urine uric acid. Jpn. Kokai Tokkyo Koho JP 03 280,852 [91 280,852], 11 Dec 1991. 107 Weisberg M, Gubner R. Compositions for oral administration comprising Chitosan and a pharmaceutically acceptable carrier. Antacid preparations for alleviating gastric hyperacidity. U.S. patent 3257275 108 Kanauchi O, Deuchi K, Imasato Y, Shizukuishi M, Kobayashi E. Mechanism for the inhibition of fat digestion by Chitosan and for the synergistic effect of ascorbate. Biosci Biotech Biochem1995;59(5):786-90. 109 McCausland CW. Fat Binding Properties of Chitosan as Compared to Other Dietary Fibers. Private communication. 24 Jan1995. 110 Deuchi K, Kanauchi O, Imasato Y, Kobayashi E. Biosci Biotech Biochem. 1994:58,1613-6. 111 Ebihara K, Schneeman BO. Interaction of bile acids, phospholipids, cholesterol and triglyceride with dietary fibers in the small intestine of rats. J Nutr 1989;119(8):1100-6. 112 Weil A, M.D. Natural Health Natural Medicine: Boston: Houghton Mifflin, 1990:182. 113 Chen Y-H, Riby Y, Srivastava P, Bartholomew J, Denison M, Bjeldanes L. Regualtion of CYP1A1 by indolo[3,2-b]carbazole in murine hepatoma cells. J Biol Chem 1995;270(38):22548-55. 114 Intestinal Absorption of metal ions and chelates. Ashmead HD, Graff DJ, Ashmead HH. Charles C Thomas, Springfield, IL 1985. 115 Nutrient Interactions. Bodwell CE, Erdman JW Jr. Marcel Dekker New York 1988. 116 Heleniak EP, Aston B. Prostaglandins, Brown Fat and Weight Loss. Medical Hypotheses 1989;28:13-33. 117 Connor WE, DeFrancesco CA, Connor SL. N-3 fatty acids from fish oil. Effects on plasma lipoproteins and hypertriglyceridemic patients. Ann NY Acad Sci 1993;683:16-34. 118 Conte AA. A non-prescription alternative in weight reduction therapy. The Bariatrician Summer 1993:17-19. 119 McCarty MF. Inhibition of citrate lyase may aid aerobic endurance. Unpublished manuscript. 120 Bray GA. Weight homeostasis. Annual Rev Med 1991;42:205-216. 121 Dulloo AG, Miller DS. The thermogenic properties of Ephedrin/Methylxanthine mixtures: Human studies. Intl J Obesity 986;10:467-481. 122 Arai K, Kinumaki T, Fujita, T. Bulletin Tokai Regional Fisheries Res Lab. 1968;No. 56. 123 Bough WA. Private communication. 124 Freidrich EJ, Gehan, EA, Rall DP, Schmidt LH, Skipper HE. Cancer Chemotherapy Reports 1966;50(4):219-244. 125 A Drovanti, AA Bignamini, AL Rovati. Therapeutic activity of oral glucosamine sulfate in osteoarthritis: A placebo-controlled double-blind investigation. Clinical Therapeutics 1980;3(4):260-272. 126 K Deuchi, O Kanauchi, M Shizukuishi, E Kobayashi. Continuous and massive intake of Chitosan affects mineral and fat-soluble vitamin status in rats fed on a high-fat diet. Biosci. Biotech. Biochemistry. 1995;59(7):1211-6. 127 . BesChitin W in Chitin Wound Healing (video), Unitika Corporation, April 1992.
(https://vitanetonline.com:443/forums/Index.cfm?CFApp=1&Message_ID=507)
---
Bromelain Sinus Ease - Nature's Life



Date: June 16, 2005 10:57 AM
Author:
Darrell Miller (dm@vitanetonline.com)
Subject: Bromelain Sinus Ease - Nature's Life

Bromelain Sinus Ease™
Nature's Life Sinus Products:
Sinus cavities are lined with delicate mucous membranes, which act as filters for your respiratory system. Normal sinuse tissues are pink and healthy. For many people, when their sinuses come in contact with allergens, pollutants or harmful micro-organisms, histamines are released as a protective measure by the immune system. Sinuses naturally respond by becoming irritated, red, and inflamed with these healing histamines. This process, called the natural inflammatory response, helps to neutralize and remove the irritants in sinuses cavities. Sometimes, however, the immune system continues to flood the sinuses even after the irritants are removed. Bromelain Sinus Ease™ contains three ingredients that have been shown to enhance the body's ability to reduce this natural inflammatory response and help clear up sinuses.*
Bromelain
Bromelain is a group of protein-digesting enzymes extracted from pineapples (Ananassa sativa). Bromelain breaks down fibrin—a key component of the body's natural inflammatory response to allergens and other foreign stimuli.* Bromelain also appears to inhibit the natural formation of prostaglandins (hormone-like substances) that trigger the natural inflammatory response.*1 It makes mucus less thick,2 allowing the mucus to drain more easily.*
Human trials have shown that by breaking down and helping to remove fibrin, bromelain reduces the discomfort of irritated tissues.*3 Double-blinded trials in patients with irritated sinuses show that the natural inflammatory response is reduced more effectively by concentrated bromelain than by placebo.*4 ,5 ,6 ,7 In all cases, a majority of people responded well to bromelain supplements.*
Bromelain has also helped reduce the dura­tion of the natural inflammatory response after nasal procedures by over 70% in a controlled trial.*8
The recommended daily amount of Nature's Life Sinus Ease™ utilizes 1,200 mg a very high potency bromelain enzyme which has an activity of 2,880 GDU (Gelatin Digestive Units), or 4,320 MCU (Milk Clotting Units) per serving.
Vitamin C
Vitamin C also helps reduce histamine release.*9 Some studies have reported that vitamin C is useful in reducing the natural inflammatory response in nasal passages.*10, 11, 12 The effectiveness of vitamin C in reducing histamine release is still debated, however, because a controlled trial was unable to show consistent effects.*13 Doses up to 2 grams per day have been used by researchers. It may be diffi­cult to show these effects in research trials because vitamin C appears to help only some people without affecting others.*14 Studies, however, clearly show that vitamin C supplementation can lower elevated blood levels of histamines.*15, 16 Nature's Life adds naturally-buffered vitamin C to Sinus Ease due to its safety, immune-supporting effects and potential effica­cy to reduce histamine release.*
Quercetin is a bioflavonoid found in many natural foods including citrus fruits, onions, apples, tea and lettuce. As with bromelain, quercetin helps reduce the natural inflammatory response by inhibiting the natural formation of the pro-inflammatory agents, prostaglandins and leukotrienes (white blood cells).*17,18 Quercetin also helps lessen the natural inflammatory response for children with sensitivities to inhalants.*19 Additionally, quercetin may help reduce the effects of harmful micro-organisms *20 Bioflavonoids at doses of 1,200 mg per day have reduced the natural inflammatory response in human studies in combination with 1,200 mg vitamin C,21 an outcome con­firmed in double-blinded research using 600 mg/day of bioflavonoids and 450 mg/day of vitamin C.*22
Substances which inhibit the natural inflammatory response rarely target just one part of the body.* While quercetin has yet to be tested in reducing the natural inflammatory response in sinuses specifically, doctors of natural medicine frequently use it for that purpose because of its proven ability to lessen the natural inflammatory response elsewhere in the body.*
Nature's Life Sinus Ease™
Nature's Life has combined these powerful phytonutrients to make Sinus Ease™. High potency Bromelain, Quercetin and vitamin C work to inhibit the natural pro-inflammatory response and encourage adequate sinus drainage.* No safety concerns have been identified with any of these ingredients.23, 24 It is recommended to take the three capsules per day between meals. Since bromelain is a proteolytic enzyme, if taken with a meal it will act on the protein in the food rather than the natural pro-inflammatory fibrin, so remember to take it between meals.* Enjoy the winter season and find relief from allergens throughout the year! Nature's Life Sinus Ease™ can help.
References:
Taussig SJ. The mechanism of the physiological action of bromelain. Med Hypoth 1980;6:99-104.

Martin GJ. Bromelain pineapple proteases with anti-edema activity. Exper Med Surg 1962;20:228-48.

Blonstein JL. Control of swelling in boxing injuries. Prac­titioner 1969;203:206.

Seltzer AP. Adjunctive use of bromelains in sinusitis: a controlled study. EENT Monthly 1967;46:1281-8.

Taub SJ. The use of Ananase in sinusitis—a study of 60 patients. EENT Monthly 1966;45:96-8.

Ryan RE. A double-blind clinical evaluation of bromelains in the treatment of acute sinusitis. Headache 1967;7:13-7.

Taub SJ. The use of bromelains in sinusitis: a double-blind clinical evaluation. EENT Monthly 1967;46:361-5.

Seltzer AP. Minimizing post-operative edema and ecchymoses by the use of an oral enzyme preparation (bromelain). EENT Monthly 1962;41:813-7.

Johnson CS, Martin LJ, Cai X. Antihistamine effect of sup­plemental ascorbic acid and neutrophil chemotaxis. J Am Coll Nutr 1992;11:172-6.

Zuskin E, Lewis AJ, Bouhuys A. Inhibition of histamine-induced airways constriction by ascorbic acid. J Allergy Clin Immunol 1973;51:218.

Ruskin SL. High dose vitamin C in allergy. Am J Dig Dis 1945;12:281.

Holmes HN. Hay fever and vitamin C. Science 1942;96;497.

Fortner BR, Danziger RE, Rabinowitz PS, Nelson HS. The effect of ascorbic acid on cutaneous and nasal response to histamine and allergen. J Allergy Clin Immunol 1982;69:484-8.

Bai TR, Martin JG. Effects of indomethacin and ascorbic acid on histamine induced bronchoconstriction in normal subjects. NZ Med J 1986;99:163 [abstr].

Holmes H, Alexander W. Hay Fever and Vitamin C. Science 1942;96:497-99.

Johnston CS, Martin LJ, Xi C. Antihistamine Effect of Supplemental Ascorbic Acid and Neutrophil Chemotaxis. J Am Coll Nutr 1992;11:172-6.

Middleton E, Drzewieki G. Naturally occurring flavonoids and human basophil histamine release. Arch Allergy Applied Immunol 1985;77:155-7.

Welton AF, Tobias LD, Fiedler-Nagy C, et al. Effect of flavonoids on arachidonic acid metabolism. Prog Clin BiolRes 1986;213:231-42

Balabokin II, Gordeeva GF, Fuseva ED, et al. Use of vitamins in allergic illnesses in children. Vopr Med Khim (Russia) 1992;38:36-40.

Ohnishi E, Bannai H. Quercetin potentiates TNF-induced antiviral activity. Antiviral Res 1993;22:327-31.

Miller MJ. Injuries to athletes. Med Times 1960;88:313-6.

Cragin RB. The use of bioflavonoids in the prevention and treatment of athletic injuries. Med Times 1962;529-32.

Taussig SJ, Yokoyama MM, Chinen N, et al. Bromelain: A proteolytic enzyme and its clinical application. Hiroshima J Med Sci 1975;24:185-193.

Hertog MGL, Feskens EJM, Holman PCH, et al. Dietary flavonoids and cancer risk in the Zutphen elderly study. Nutr Cancer 1994;22:175-84.


--
Vitanet &reg


(https://vitanetonline.com:443/forums/Index.cfm?CFApp=1&Message_ID=367)
---
You Are What You Digest



Date: June 10, 2005 04:50 PM
Author:
Darrell Miller (dm@vitanetonline.com)
Subject: You Are What You Digest

You Are What You Digest
by Anthony J. Cichoke, DC Energy Times, September 2, 1999
Does your dinner creep back to haunt you in the ghostly morning hours? Does a mere glance in the direction of the local Mexican cafe or barbecue palace fill you with dread (to say nothing of internal discomfort)?
We tend to ignore our digestive systems-the ever-ready, always reliable iron-clad stomachs of our youth, into which we stuffed pizza, peppers and beer-until diarrhea, gas, heartburn, bloating, constipation, stomach pain or other, much more serious, problems develop.
According to the National Institutes of Health, more than 62 million Americans experience some type of digestive distress. More than 10 million people suffer from hemorrhoids, nearly 3 million from gastritis and duodenitis, 2.3 million from inflammatory bowel disease, almost 4.5 million from constipation and 1.4 million from irritable colon. (Statistics from Digestive Diseases in the United States: Epidemiology and Impact, edited by James E. Everhart and published in 1994 in Washington, DC, by the US Department of Health and Human Services, Public Health Service, National Institutes of Health, National Institute of Diabetes and Digestive and Kidney Diseases.)
Many conditions such as hemorrhoids or constipation are relatively benign, while others, notably chronic liver disease, malignancies and ulcers, can be life-threatening.
In my long career as a chiropractor with an intense interest in nutrition, I have studied and written about the powers of enzyme therapy to prevent and treat the common and related problems of indigestion, heartburn, gas, lactose intolerance and constipation.
Poor Digestion: The Costs
Impaired digestion takes a dangerously high toll in causing nutrient deficiencies. For example, the stomach needs sufficient hydrochloric acid to activate the digestive enzyme pepsin, a substance which helps break down the proteins you eat into the short chains of amino acids (protein building blocks) that go into strong muscles, fight disease and produce a healthy supply of blood.
Poor digestion can also impair your absorption of carbohydrates and fats as well as many vitamins and minerals. Vitamin E, for example, is fat soluble, that is, stored for long periods in the body's fat cells, rather than rapidly excreted like the water soluble vitamin C.
Vitamin Absorption
Impaired pancreatic function, or insufficient lipase or bile production, will inhibit fat digestion, possibly causing insufficient absorption of vitamin E, according to the book Present Knowledge in Nutrition (International Life Sciences Institute, Nutrition Foundation, Washington, DC), which is edited by Myrtle L. Brown.
Thus, any difficulty in digesting and absorbing dietary fat can appreciably decrease vitamin E digestion and absorption. In fact, insufficient fat intake coupled with troubled digestion and absorption can affect the body's use of all the fat soluble vitamins-A, D, E and K.
The Enzyme-Digestion Team
Enzymes are molecules naturally produced by the body. These dynamos are involved in all physiological functions but are probably best known for the many jobs they perform during the process of digestion.
Digestive enzymes break the food you eat down into smaller particles so the body can better absorb vitamins, minerals and other nutrients. Unfortunately, in many cases, we may become deficient in digestive enzymes. Or, on the other hand, the enzymes we do produce may be inadequate for proper digestion. Luckily, supplemental enzymes can compensate for nature's shortfalls.
Enzyme Boosters
Supplemental enzymes, available in tablets, capsules, powders and pills, can help enhance the digestive process. The most popular enzymes for this use include:
Proteases help the body digest proteins by breaking them down into their component amino acids.
Lipases break down fat molecules into smaller pieces for better digestion.
Amylases break down carbohydrates.
Digestive enzymes also function in a wide variety of ways:
They detoxify and cleanse the colon and stimulate the beneficial bacteria in the gut, thereby helping relieve a number of digestion-related disorders.
They help mobilize and remove toxic products from the body.
Supplemental enzymes can be used in basically three ways: as digestive aids, taken with or just prior to meals to help break down foods, freeing their nutrients for absorption and use by the body; as systemic enzyme therapy taken between meals and intended to be absorbed into the bloodstream and carried throughout the body to work intensively and thoroughly at the cellular level. They are consumed between meals to avoid mixing them with food as it is consumed.
Energizing Enzymes
Enzymes used systemically can energize the digestive, immune, cardiovascular and nervous systems. In addition, they can also help fight viruses, bacteria, toxins and inflammation, a common symptom with many digestive disorders including diverticulitis and gastritis.
The third way to take supplemental enzymes is in a form I call Enzyme Absorption System Enhancers (EASE), commercially produced enzymes combined with herbs, vitamins, minerals and other nutrients designed to improve their activity, absorption and bioavailability (readiness and ease with which the body can take them up).
Enzymes for Common Conditions From my extensive research and experience, enzymes as digestive aids, in systemic enzyme therapy as as EASE, can treat more than 150 common health conditions.
Choose your enzyme supplements carefully, scrutinizing the label thoroughly for:
directions for use formulation (coated or uncoated) the enzymes in the formulation and their sources; a vegetarian would want to avoid enzymes from animal sources and those with allergies should ensure that the formulation is free of potential allergens. However pervasive digestive problems are, there's no reason why they have to get you down, ruin your digestion or inflate you. These are very useful substances: Enzymes can set your digestive system - and most of your body's functions - back on track.
Remember, enzymes are essential keys to the smooth, efficient function of that wonderful machine, the human body. Because enzyme production and activity decrease with age, trauma and illness, make a firm commitment to daily enzyme supplementation for a healthier, happier, longer life.


--
Vitanet &reg


(https://vitanetonline.com:443/forums/Index.cfm?CFApp=1&Message_ID=277)
---
Essential Enzymes - to support the digestive tract...



Date: June 02, 2005 09:26 AM
Author:
Darrell Miller (dm@vitanetonline.com)
Subject: Essential Enzymes - to support the digestive tract...

ESSENTIAL ENZYMES™ is one of Source Naturals' most popular formulas—customers buy it again and again. Why? ESSENTIAL ENZYMES is uniquely effective because it addresses systems, not just symptoms*. ESSENTIAL ENZYMES is a Bio-Aligned Formula™ that goes deep to the root cause of digestive imbalances and assists you in getting more of the nutritional value of the food you eat. It is expertly designed to support your systems for digestion of multiple food groups: carbohydrates, protein, fat and fiber. Also available in vegetarian capsules.
A Bio-Aligned Formula™
ESSENTIAL ENZYMES is designed to bring alignment to the multiple, interconnected systems that influence digestion. The formula includes food grade enzymes that function in a range of different pH (acidity) levels found in the digestive tract. As a result, different enzymes are available to break down food molecules in the various stages of digestion.
Carbohydrate Digestive System
The first step in digestion occurs in the mouth, where the digestion of carbohydrates is initiated. Amylase, the enzyme contained in saliva, converts starch (a form of carbohydrate) into simpler sugars. This process is completed when the pancreas secretes more amylase into the small intestine. Lactase supports the breakdown of lactose (sugar from milk) that many populations are unable to digest. ESSENTIAL ENZYMES supports carbohydrate digestion with lactase, to break down milk sugar, and amylase and amyloglucosidase to break down starch.
Protein Digestive System
In the stomach, food is broken down further by churning and by the action of the gastric juice, which contains pepsin and hydrochloric acid. Pepsin, a protease enzyme that depends on the highly acidic (pH 1.5 to 2.5) environment of the stomach for functioning, begins the process of breaking down protein into peptides and amino acids. The food, at this stage called "chyme," then continues on to the alkaline (pH 7.0 to 8.0) environment of the small intestine, where the intestinal and pancreatic proteases complete protein digestion. ESSENTIAL ENZYMES supports protein digestion with two forms of protease enzymes, acid-stable protease and vegetal analog of pancreatin.
Fat Digestive System
Fat digestion occurs in the initial section of the small intestine. The liver produces bile salts and acids, and stores them in the gall bladder. Bile emulsifies fats, breaking them apart into droplets. In this form they can be attacked by the pancreatic enzyme called lipase that helps break down fat into glycerides and fatty acids. Bile and pancreatic fluid together neutralize stomach acid, which is essential because the intestinal enzymes function only at a pH of 7 to 8. ESSENTIAL ENZYMES supports fat digestion with the enzyme lipase.
Fiber Digestive System
Fiber—found in foods such as whole grains, fruits and vegetables—provides bulk to enable the large intestine to work effectively. It also helps regulate the nutrient absorption in the small intestine. The breakdown of certain fibers may add further benefit. Cellulase and hemicellulase break down plant cell walls in fibrous foods, thereby making available nutrients within these cells. ESSENTIAL ENZYMES supports fiber digestion with the enzymes cellulase and hemicellulase.
Strategies for Wellness (SM)
Healthy Digestion Plan Simple nutritional choices and lifestyle patterns are important to your strategy for digestive health.
• Eat Slowly-Savor Your Food We often make the mistake of wolfing food down so we can move on to the next activity in our busy lives. But digestion functions better when we take the time to slow down. The parasympathetic nervous system is responsible for enhancing circulation to the digestive organs and promoting the flow of digestive juices—but we must be relaxed for our parasympathetic nervous system to predominate.
• Eat Well: You should eat a balanced whole foods diet, with lots of fiber for proper elimination. The FDA has set the Daily Value for fiber at 25 grams, based on a 2,000-calorie diet, but research indicates that 40-60 grams may be most beneficial. Good dietary sources include whole grains (whole wheat bread, bran cereal, whole oats, brown rice, etc.), fresh fruits and vegetables, and dried beans such as black beans, pintos and chick peas. Live-culture yogurt contains "friendly" bacteria such as acidophilus or bifidus, which are important for balanced intestinal flora and healthy digestion. Avoid substances that seem to irritate your digestive system—common offenders are caffeine, chocolate, fatty foods, alcoholic beverages, tobacco, and dairy foods.
• Drink Plenty of Water: It is important to drink water, juices, and other beverages to supply fluid for digestion. Poor fluid intake, either at meals or in between, slows the movement of waste in the large intestine. Drink at least 6-8 glasses of water daily.
• Avoid Stress: Physiologically, we are "wired" to assimilate food in a state of relaxation. If we are in flight or fight mode when we eat we may experience a "short circuit" in the digestive process.
• Get Enough Exercise: Doctors are not sure why, but regular exercise helps your system stay active and healthy. Try to walk at least 30 minutes three times per week.
• Supplement Your Diet: ESSENTIAL ENZYMES is now available in both regular and vegetarian (cellulose) capsules. Try Source Naturals friendly flora including ACIDOPHILUS and NUTRAFLORA® FOS (fructooligosaccharides), as well as PSYLLIUM fiber for further digestive support.

Essential Enzymes is a Bio-Aligned Formula™ Multi-System Support for Digestion Carbohydrate Digestive System Amylase, Amyloglucosidase, Lactase Protein Digestive System Acid Stable Protease, Vegetal Analog of Pancreatin (Protease) Fat Digestive System Lipase Fiber Digestive System Cellulase, Hemicellulase



--
VitANet &reg
VitaNet &reg Staff





(https://vitanetonline.com:443/forums/Index.cfm?CFApp=1&Message_ID=144)