Search Term: " erpene "

Messages 1-50 from 56 matching the search criteria.
---
New CV Science Plus CBD 10mg Gummies



Date: October 13, 2020 04:21 PM
Author:
Darrell Miller (support@vitanetonline.com)
Subject: New CV Science Plus CBD 10mg Gummies

CV Science just came out with new 10mg CBD gummies that taste great. These gummies contain True hemp with not only CBD but the minor cannabinoids and terpenes giving a full spectrum of benefits from the hemp plant. Each gummie is pre measured to contain 10 mgs of CBD. great tasting flavors, Mango and Citrus, these pack a punch in an easy to consume square cube.
You will always find quality in CV Science CBD products:
no artificial sweeteners
gluten-free
non-GMO plants raised from EU-certified hemp seeds
always third-party tested
try these great flavors and affordable sizes today:
(https://vitanetonline.com:443/forums/Index.cfm?CFApp=1&Message_ID=6369)
---
Learn how gotu kola reduces stress and anxiety



Date: February 21, 2019 07:57 AM
Author:
Darrell Miller (support@vitanetonline.com)
Subject: Learn how gotu kola reduces stress and anxiety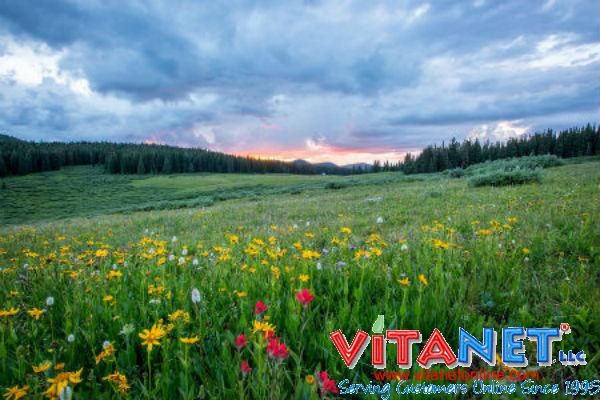 Gotu Kola has been studied and found to increase calm and alertness by one hundred percent in human. After only 60 minutes post ingestion the effects are demonstrated and showed a noteworthy reduction in startle response. A starting dose is three cups of gotu kola tea per day. There are a broad range of other health benefits which include boosts in cognitive function. It was found just as effective as folic acid. Alzheimer patients have also seen an improvement in mood and memory via the compound called triterpenes. Gotu Kola improves circulation and inflammation as well as aiding in restful sleep.
Key Takeaways:
Gotu kola despite the name does not contain any stimulant like caffeine rather it is a relaxant herb that can be taken fresh or as a tea.
Gotu kola can be used in culinary practice as part of recipes and also as a medicine in alternative medicine.
Gotu kola has a lot of health benefits which include being used to treat mental fatigue, depression, memory loss, and insomnia.
"Gotu kola is a popular herbal remedy that has a long history of being used in Ayurvedic medicine due to its healing properties that can promote mental and emotional health."
Read more: https://www.naturalnews.com/2019-01-15-learn-how-gotu-kola-reduces-stress-and-anxiety.html
(https://vitanetonline.com:443/forums/Index.cfm?CFApp=1&Message_ID=6048)
---
Powerful organic compounds in cannabis can slash some cancers by 50%, researchers say!



Date: January 19, 2019 10:52 AM
Author:
Darrell Miller (support@vitanetonline.com)
Subject: Powerful organic compounds in cannabis can slash some cancers by 50%, researchers say!

Terpenes is a compound found in citrus fruits, rosemary, frankincense, and cannabis. Because it includes many compounds including THC, ketones, esters, lactones, and THC not found together in the same rate in other plants, it is a better health treatment than anything created by the pharmacy companies. Terpenes also has limonene and pinene, which help with anti-inflammation in healing cancers, and reducing stress. Joy Smith shares a story of having cancer, trying chemotherapy and being given just weeks to live, but attributes cannabis oil to saving her.
Key Takeaways:
Many people feel as if there is a stigma that comes with cannabis and it is not a good one.
Any type of compound that can help cure cancer is something that is really valuable for the masses.
Natural remedies are becoming more and more prevalent in the medicinal world as doctors realize some are useful.
"Medical marijuana is a booming industry, and the use value of cannabis just continues to expand as we learn more about this heavily prohibited, but clearly medicinal, plant."
Read more: https://www.naturalnews.com/2018-11-23-organic-compounds-in-medical-cannabis-slash-some-cancers.html
(https://vitanetonline.com:443/forums/Index.cfm?CFApp=1&Message_ID=5978)
---
Cannabis Terpene Cocktails—Healthy and . . . Herbal



Date: August 27, 2017 04:14 PM
Author:
Darrell Miller (support@vitanetonline.com)
Subject: Cannabis Terpene Cocktails—Healthy and . . . Herbal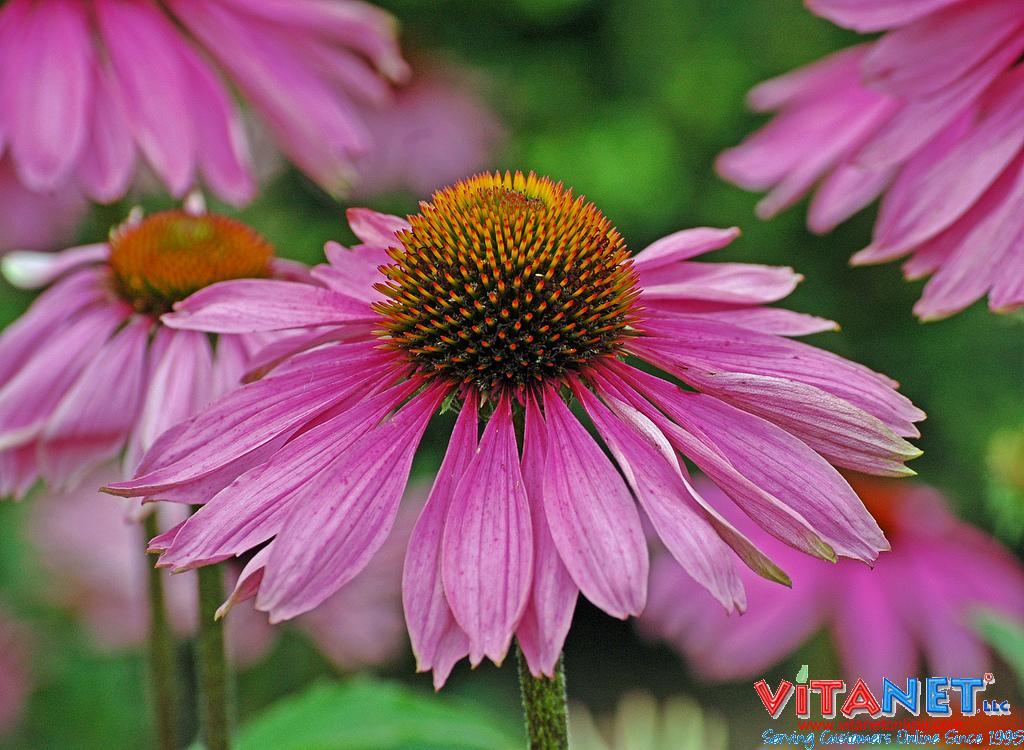 Instead of chilling you out, this Cannabis Terpene Cocktail is meant to act as a mood lifter. As terpenes are legal in all states (not just the ones that have legalized recreational cannabis use) this cocktail can be served anywhere. The mixologists who make this even claim that imbibing could have potential health benefits. It can help with inflammation and work as a muscle relaxer and sleep aid. The terpene derived from cannabis has many positive uses and the mixologists who use it are looking to incorporate it into society in a positive and intelligent way.
Key Takeaways:
There are now cannabis flavored cocktails available called Cannabis Terpene cocktails
They have been shown to have great health benefits although are not recommended for every day consumption
The key benefit seems to be as an anti-inflammatory, which would cover many complaints, illnesses and diseases.
"Terpenes from cannabis have some of the strongest anti-inflammatory properties of any plant, according to proponents, and a good number of doctors are now studying their effects and benefits in replacing opioids."
Read more: http://www.vogue.com/article/cannabis-terpene-cocktails-health-benefits
(https://vitanetonline.com:443/forums/Index.cfm?CFApp=1&Message_ID=5187)
---
Cannabinoids and Terpenes: What is the Difference?



Date: June 29, 2017 04:14 PM
Author:
Darrell Miller (support@vitanetonline.com)
Subject: Cannabinoids and Terpenes: What is the Difference?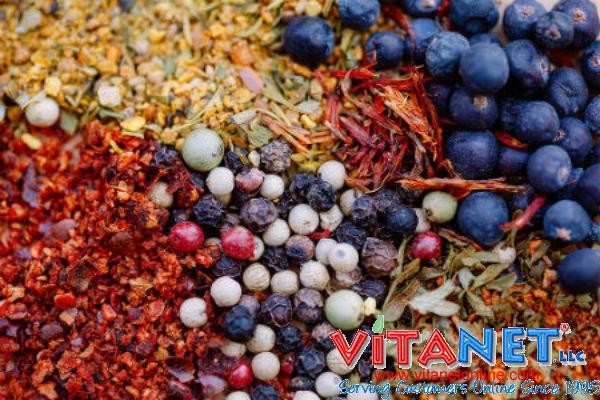 THC and CBD are known as cannabinoids, they are the two compounds found in marijuana plants that serve medicinal purposes. Terpenes, found in marijuana and other plants can provide aroma and flavor as well as enhancement to THC and CBD. The amount and kinds of terpenes can differ per plant , creating different results for different people. Understanding and testing for terpenes will allow dispensaries to cater more specifically to what each customer may be looking for.
Key Takeaways:
Different terpines in cannabis determine its effect on the user.
Knowledge of terpines is currently growing in the cannabis industry.
In the future, people will be able to customize their cannabis experience using terpines.
"However, terpenes are not unique to cannabis and are found in other plants and fruits as well as herbs."
Read more: http://terpenesandtesting.com/cannabinoids-terpenes-difference/
(https://vitanetonline.com:443/forums/Index.cfm?CFApp=1&Message_ID=4906)
---
New Study to Explore Benefits of CBD for Veterans with PTSD



Date: June 28, 2017 12:14 PM
Author:
Darrell Miller (support@vitanetonline.com)
Subject: New Study to Explore Benefits of CBD for Veterans with PTSD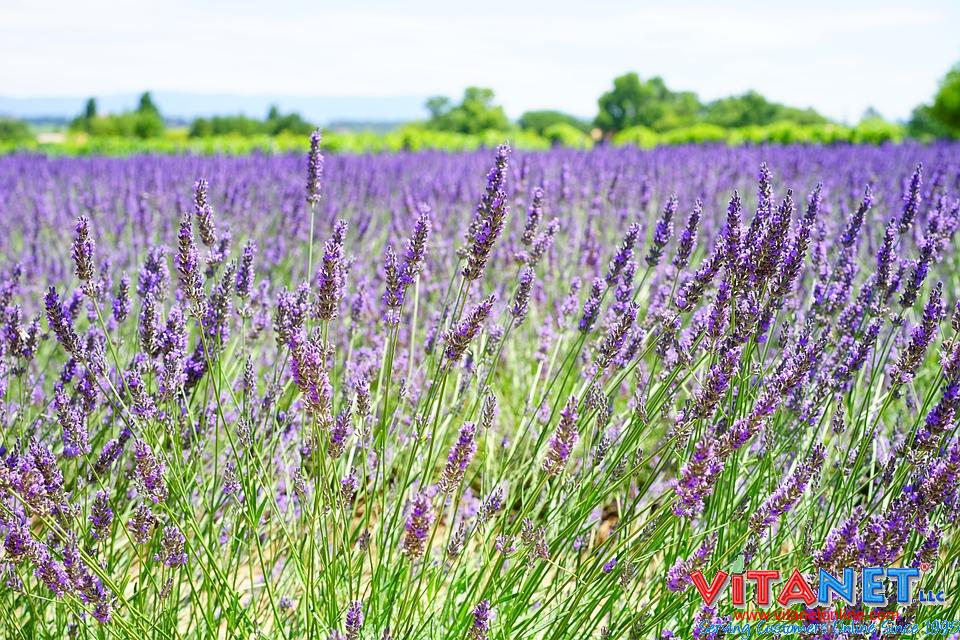 There is a Cannabidiol (CBD) study that involves veterans suffering from PTSD, and the effects that the CBD has on them and their trauma. The study is taking place in Florida, under the guidance of Wes Clark jr., a veteran who is passionate about assuring veterans that they can have safe access to cannabis. It is being funded by Alternative Health. Together they hope to bring easier access to CBD as well as sharing their findings with the medical community.
Key Takeaways:
There is a study being done to explore the use of CBD on veterans with PTSD.
The study will explore alternate delivery systems such as tablets that dissolve under the tongue and transdermal patches.
Clinical trials are necessary to change the thinking around using CBD in medicine.
"It is unquestionable that veterans receive comfort and relief from cannabis and CBD"
Read more: http://terpenesandtesting.com/new-study-explore-benefits-cbd-veterans-ptsd/
(https://vitanetonline.com:443/forums/Index.cfm?CFApp=1&Message_ID=4901)
---
Can Cannabis Help with Inflammation for Athletes?



Date: December 24, 2016 07:59 AM
Author:
Darrell Miller (support@vitanetonline.com)
Subject: Can Cannabis Help with Inflammation for Athletes?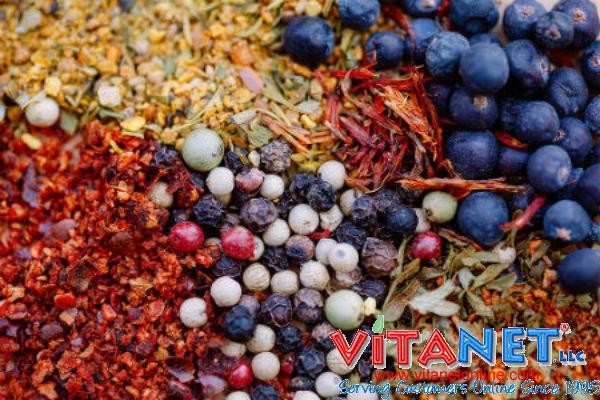 With opioid dependence and overdose deaths reaching epidemic levels, athletes suffering from injuries need alternatives to widely prescribed painkillers. Research suggests that components of the cannabis plant, including THC, CBD, and terpenes can play a role in reducing pain and inflammation. Although it is not as powerful a painkiller as opioids, cannabis could be used to help wean athletes off of opioid medication, as well as manage long-term chronic pain.
Key Takeaways:
Athletes today are bigger, stronger, and faster than they were just a decade or so ago.
Men and women are becoming more competitive thanks in part to technological advancements designed to improve workouts and recovery time.
With these innovations, however, come drawbacks.
"One possible alternative to prescription painkillers may come from certain components of the cannabis plant. Recent studies have found that cannabis could possibly reduce inflammation, acting almost like Tylenol."
Reference:
https://www.google.com/url?rct=j&sa=t&url=https://www.leafly.com/news/health/can-cannabis-help-athletes-inflammation&ct=ga&cd=CAIyGmZmMDFkMTU2YWMzMmQ5OTU6Y29tOmVuOlVT&usg=AFQjCNHAJ2F2qAtwCOfBQJ3oxDpQe1n_4g
(https://vitanetonline.com:443/forums/Index.cfm?CFApp=1&Message_ID=3693)
---
Facts about Astaxanthin



Date: October 22, 2013 10:47 PM
Author:
Darrell Miller (dm@vitanetonline.com)
Subject: Facts about Astaxanthin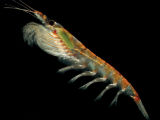 Astaxanthin is said to be a carotenoid which belongs to larger class of phytochemicals which is known as terpenes. It is built up of five carbon precursors. It is a metabolite of canthaxanthin and zeazanthin which contains both ketone and hydroxyl fuctional groups. Astaxanthin is a lipid-soluble pigment and is colorful. The color of it is due to the extended chain of conjugated double bonds which is also responsible for the astaxanthin's antioxidant function. It is found in feathers of some birds, yeast, trout, shrimp, crustaceans, crayfish, krill, salmon and micro algae. The red color of cooked shellfish and red color of salmon is due to the presence of astaxanthin.
How Astaxanthin Helps the Eyes?
When astaxanthin is combined with omega-3 fatty acids and Vitamin E then it helps the eyes to recover the watery condition and it lubricates it too. It helps the eyes to absorb Vitamin E by which it then nurtures and feeds the choroid and optical nerve which is behind the retina. This is the place where the blood vessel enters in to and leaves and this is the place where communication between retina and brain are established. The macula is protected by astaxanthin by its antioxidant activity and it also helps in eliminating the free radicals. It helps in reducing the risk of cataracts and AMD. It also helps in preventing the eyestrain and it also decreases its effects. The inflammation in the muscles of the eyes is decreased by it and it also improves the blood flow of the eyes.
Health Benefits of Astaxanthin
It is considered as a strongest natural antioxidant which crosses the brain-blood barrier and protects the nervous system and brain, works in every part of skin, organs and body, crosses the retinal-blood barrier and thus protect the eyes and it reaches inside and out of every part of the cell. It also helps in repairing the injured tissue.



References:
//en.wikipedia.org/wiki/Astaxanthin
//ezinearticles.com/?Eye-Vitamins---Your-Eyes-Looking-Far-and-Near&id=3800566
//ezinearticles.com/?The-Benefits-of-Astaxanthin---Natures-Strongest-Antioxidant&id=4721603
(https://vitanetonline.com:443/forums/Index.cfm?CFApp=1&Message_ID=2852)
---
Guggul: An effective remedy to lower cholesterol levels in the body



Date: February 22, 2012 11:34 PM
Author:
Darrell Miller (dm@vitanetonline.com)
Subject: Guggul: An effective remedy to lower cholesterol levels in the body

Guggul
Guggul is a popular herb in Indian Ayurvedic medicine that is used to treat several ailments. Due to its miraculous healing properties, it has been used for centuries in India to treat a range of health conditions. Recently many clinical studies have been carried out to find out the potential health benefits of herb guggul. Research has shown that guggul helps in lowering total body cholesterol, especially the bad ones-LDL and triglycerides. Before we move on to find the positive effects of guggul on heart and cholesterol levels, let us find out the more about this wonder herb.
Guggul Herb:
Botanically known as Commiphora mukul, guggul is a small shrub reaching up to a height of 4-6 ft. It is found in Central Asia, more common in India. It possess red colored flowers, thorns on branches and oval pulpy fruits. Guggul is prepared from the gum resin that is excreted by the bark of the plant. It contains phytosterols named guggusterones, aromatic acids, steroids, sterols, lignans, fatty acids, organic acids and diterpenes. According to Indian traditional system of medicine, Ayurveda, guggul contains hot potency which helps in treating diseases caused by vata dosha prominence. It treats coating and obstruction of channels that helps in treating and preventing atherosclerosis and other medical conditions caused due to high levels of lipids in the body. Raw guggul exudate is not safe and it is always used after purification in milk.
How does the herb guggul help maintain good cholesterol levels?
The exact mechanism by which guggul lowers cholesterol levels is still not understood, but many theories have been proposed.
1. Guggul works by blocking the synthesis of cholesterol in the liver. Hence liver does not release excess LDL or bad cholesterol in the blood, thereby reducing the risk of many heart diseases.
2. According to studies, guggul has an impact on the functioning of throid gland and production of bile acids in the body, both of which play an important role in the metabolism of cholesterol.
3. Studies have indicated the role of guggul in preventing oxidation of cholesterol. Oxidation of LDL cholesterol leads to formation of plaques in blood vessels and causes Atherogenesis. The antioxidant action of guggul inhibits cholesterol oxidation and reduces the risk of Atherosclerosis.
The cholesterol lowering properties and antioxidant action make guggul a beneficial Anti-Atherogenesis agent. It can lower cholesterol levels by 14-17 percent and reduce triglycerides by 22-30 percent.
Guggul and heart benefits:
Guggul helps in promoting overall cardiovascular health. It reduces the adhesion of platelets and this reduces the rick of cardiovascular diseases. Studies have shown that Guggul when taken along with Inula racemosa helps in reducing chest pain and dyspnea associated with angina. It has potential cardi-protective benefits that keep your heart health. It helps in lowering blood sugar level and treating any inflammatory heart condition.
Health supplements are prepared from the extract of this highly beneficial plant. Consult your health provider before you start taking guggul supplements. When taken in recommended doses, guggul helps you keep your heart healthy and fit so that you can live a healthy life.
(https://vitanetonline.com:443/forums/Index.cfm?CFApp=1&Message_ID=2589)
---
Herbs For Depression: Alternative Solutions To Improve Your Mood



Date: February 17, 2012 07:29 AM
Author:
Darrell Miller (dm@vitanetonline.com)
Subject: Herbs For Depression: Alternative Solutions To Improve Your Mood

What Herbs Can Help With Depression?
Depression - Introduction:
Depression is brain system disorders that can make many people weaken from functioning normally during episodic events. Some types of depression actually paralyze people and prevent them from leading a normal life.
In addition, it is important for individuals who suffer from depression to realize, that they do not have to hide this condition and think that they suffer alone. In fact, many people have some form of depressive disorder. Something must be done is to take action to reduce their depression treatment.
Depression - Herbs That Can Help Reduce:
Depression and anxiety are very common in the modern world, and there is no single drug offers an effective cure. However, there are many herbal remedies that can help you reduce depression:
1. St John's Wort (Hypericum perforatum).
St Johns Wortis a eternalcompoundwith littleyellow flowers that originally came from Europe, but also widely used intoAmerican. It is used extensively by European physicians to reducedepression. Two compounds, hypericin and hyperforin, give St. John's Wort potencyto keepmood and fight depression. St. John's Wort also contains flavonoids and proanthoclanidin substances that can affect the peace and balance to the nervous system.
2. Valerian.
Valerian is the most popular herbs to relieve nervous tension. Sedative effect was first recognized in the seventeenth century, and since then enjoyed a long history of safe use effectively. Research believe that valerian binds to GABA receptors, which produces lower levels of anxiety. This does not completely eliminate anxiety, just change the way that the brain and your body reacts physiologically and give peace to the nervous system.
3. Kava kava.
Kava kava is a plant found in the Pacific Islands. The roots and bark are usually used as a slurry and then combined with cold water to drink. Due to the active compounds in Kava kava, a chemical known as kavalactone, destroyed by high temperatures, use cold or warm water is very important in its preparation. And studies have suggested a correlation between active ingredients and enhanced mood. To be specific, Kava Kava is estimated to have a relaxing impactand reduce fatigue in the human brain.
4. Ginkgo Biloba.
Ginkgo Biloba is the oldest tree used by China to treat various diseases. In the 1700's it has been introduced in Europe. Ginkgo Biloba is mainly composed of active components such as terpene lactones and flavnonoids, which gives a positive effect on mental well-being. With capabilities that are known to increase blood circulation to the brain, this herb has also decreasethe amount of free radicals in the body and brain, so it appears relaxation that can reduce stress or depression.
5. Lavender Oils.
Lavender is a very popular herbal aroma is mainly due to growing importance as a beautiful and essential oils. The smell of lavender oil can stimulate the nerves that send signals to the brain limbic system, which spur the peace and comfort to the physiological function of human emotional. Lavender has been believed by experts to help relieve anxiety, tension, stress and fear that are part of depression.
6. Lemon Balm.
Lemon Balm serves to inhibit the production of thyroid hormones and can help treat primary or secondary brain diseases and to provide a stimulant for the antioxidant that gives relief to your brain space. Some modern studies have found that lemon balm is useful for promoting sleep quality and reduce the effects of depression tranquility.
7. Chamomile.
Chamomile is a very popular herb in Europe and has been widely used for centuries agoas a treatment for some diseases, such as sleep disorders, stress, anxiety, and depression. Other active compositions including flavonoids and matricinid which gives a feeling of relaxation and regulate the nervous system. Now it has proven to be one of the safest herbs on the market to relieve stress.
Conclusion:
Although the use of herbs for depression is widely spread, overall there is definitely reaction for the benefits of herbs for reduce depression disorders. Apparent when compared with normally drugs for depression that usually can not serve as the first choice of treatment options. However, when other treatments have failed more established, might have to be used.
(https://vitanetonline.com:443/forums/Index.cfm?CFApp=1&Message_ID=2582)
---
What Is The Difference Between DGL Licorice and Regular Licorice?



Date: February 13, 2012 07:35 AM
Author:
Darrell Miller (dm@vitanetonline.com)
Subject: What Is The Difference Between DGL Licorice and Regular Licorice?

Manypeople these days have heard of the name "Licorice" because of the various chewy rope-like flavored confectionaries or candies that are widely available these days and taste amazingly sweet. However, most of these people have never paid attention to what these candies are made of. The fact is that these candies contain the extract from Licorice roots. The Licorice roots are yielded from the Licorice or the Glycyrrhiza glabra plant. The extract from these roots has been used from quite a long time, both as a food ingredient and as an herbal remedy.
However, the Licorice root also has a derivative form known as deglycyrrhizinated or DGL Licorice. Both of these products offer numerous benefits and when taken under medical supervision they can effectively help in treating a variety of medical ailments.
Licorice plants originate from the Middle East, where harvesters peel the root out of the plant, dry them, cut them and eventually the Licorice roots arrive in other countries. Glycyrrhetic acid, cumestan derivatives, hydroxycoumarins, isoflavonoids, triterpene saponins, etc. are some of the active constituents contained in regular Licorice roots. One problem with using Licorice roots was that it was generally recommended that people use the extract from the root only under medical supervision. This was mostly because of the Glycyrrhetic acid contained in the root.
Thus, while DGL Licorice is indeed derived from Licorice root, however, glycyrrhetic acid is removed during the preparation of DGL. Therefore, this form of Licorice can be consumed much more safely without any worries. Furthermore, ulcers the esophagus, in the mouth and the stomach lining in the small intestine are more effectively treated with this derivative form of Licorice. DGL Licorice is presently widely available as chewable tablets, mouthwashes and even teas; therefore, people have a few choices as to how they want to take the derivative extract that comes from the root of the Licorice herb.
DGL is actually an effective treatment for digestive problems like heartburn and GERD or gastroesophageal reflux disease, ulcer, etc. What makes this derivative extract so beneficial is that the protective factors of the digestive system are accelerated and/or stimulated by its mechanism as a result of which the internal lining of the intestines in the stomach are protected against the formation of ulcer. Unlike typical antacids and anti-inflammatory drugs that basically neutralize or suppress gastric acid, the DGL extract functions quite differently.
Apart from helping treat the mentioned digestive problems, even minor skin conditions such as carbuncles, eczema, minor cuts and wounds can also be effectively treated by applying ointments that contain DGL. Apart from being better than the regular extract obtained from the Licorice root, the DGL derivative is also far more effective anti-ulcer compound in comparison to the typical medications that are available these days. It is usually advised that DGL should be taken at least twenty minutes before meals. And usually 2 to 4, 400 mg tablets are the standard dose of DGL that can be taken for chronic cases of ulcer. Therefore, those who are considering using Licorice root extract should instead go for DGL Licorice.
(https://vitanetonline.com:443/forums/Index.cfm?CFApp=1&Message_ID=2574)
---
Fight Inflammation, Gastric Problems, and Arthritis with Boswellia



Date: June 14, 2011 11:49 AM
Author:
Darrell Miller (dm@vitanetonline.com)
Subject: Fight Inflammation, Gastric Problems, and Arthritis with Boswellia

How Does Boswellia Fight Inflammation.
Boswellia fights inflammation through the action of a family of anti-inflammatory terpenes known as boswellic acids. Inflammation is a natural reaction of your immune system to tissue damage and infection, and is often associated with conditions such as arthritis, sports damage to bones and joints and bacterial infections caused by cuts and grazes. There are more serious inflammatory conditions of course, such as asthma, and boswellic acids act in the same way as non-steroidal anti-inflammatory drugs (NSAIDS) without their unwelcome side effects.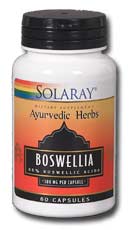 Among the causes of inflammation are inflammatory mediators such as leukotrienes, the biosynthesis of which is blocked by boswellia. Another is the 5-lipoxygenase enzyme, also known as LOX-5, and again, the terpenoid anti-inflammatory boswellic acids block this so that the causes of inflammation in the above conditions are severely restricted. Boswellia extract is a good supplement to take for those suffering any form of arthritis, joint pain or even asthma.
Using Boswellia to treat Arthritis
Boswellia can be used to treat both osteoarthritis and rheumatoid arthritis, although rheumatoid arthritis is not always easy to control. Arthritis is an inflammatory condition, in the case of osteoarthritis the inflammation being a natural response to joint damage and infection of the synovial fluid generally caused by wear and tear on the joint with aging, and also by sports injuries.
Rheumatoid arthritis is a form of immune disease caused by the body attacking its own joints, and while the terpenoid anti-oxidants known as boswellic acids can help to mediate the pain and other symptoms, it can do nothing to cure the condition.
If you are suffering pain through arthritis, and your joins are tender and swollen, a supplement consisting of an extract of boswellia or its terpenes can help to relieve these symptoms and to offer pain relief equivalent to that offered by synthetic NSAIDs such as aspirin and Ibuprofen.
Gastric Problems and Arthritis Pain? Perhaps Boswellia Can Help
Extracts and supplements based on the resins of the boswellia tree are commonly used to treat inflammatory conditions, and reduce the severe pain of rheumatoid and osteoarthritis, ease the discomfort of colitis and also help ease the symptoms of those suffering asthma. Each of these is an inflammatory condition that would otherwise have been treated using NSAIDs, or non-steroidal anti-inflammatory drugs.
NSAIDs have a number of side effects, being particularly unsuitable for those with ulcers or any other gastric problem. The terpenoids contained in boswellia extract an effective alternative to these drugs that many try to avoid taking. Long-term use of boswellia appears a lot safer than long-term use of NSAIDs, since it doesn't promote the severe gastric problems of these synthetic drugs, such as irritation of the stomach lining or even ulcers. If you already have ulcers or other gastric problems then NSAIDs area define no-no for you, and boswellia is the ideal substitute.
Grab some boswellia today and experience relief for your self!
(https://vitanetonline.com:443/forums/Index.cfm?CFApp=1&Message_ID=2336)
---
How Does Boswellia Fight Inflammation?



Date: April 13, 2011 03:57 PM
Author:
Darrell Miller (dm@vitanetonline.com)
Subject: How Does Boswellia Fight Inflammation?

Boswellia refers to the species of trees where the aromatic gum resin frankincense is obtained from. In herbal medicine, the term Boswellia often means Indian frankincense, which is noted for its potent anti-inflammatory properties. It has a centuries-old association with Ayurvedic medicine, and herbal preparations containing its extracts are formulated for arthritis. It now comes in supplements marketed as a viable treatment for inflammation-induced illnesses, such as arthritis, colitis, and asthma.
Asthma
Indian frankincense, also known as dhoop in India, is entirely derived from Boswellia serrata, and the common frankincense from a completely different species. The earliest known study looking into its purported benefit as an anti-inflammatory medication was in 1998, and it investigated its effects on asthma. In a span of 6 weeks, the boswellia group took 300 mg of the preparation three times a day and 70 percent experienced a significant improvement in symptoms and a noticeable decrease in incidence of asthma attacks in comparison with the control group.
Arthritis
In Ayurvedic medicine, boswellia has been utilized for hundreds of years with an emphasis on its use in the amelioration of joint pains. It is generally considered safe, explaining its prevalence in the treatment of arthritis and related disorders. Boswellia was the subject of several studies devoted to better management of osteoarthritis, and these studies published results that attracted more research. Today it is also touted to be useful for rheumatoid arthritis, which is inflammatory in nature.
Colitis
Recent studies yielded outcomes in favor of its anti-inflammatory claims. In 2007 one study pointed to its medicinal potential in the treatment of colitis, concluding that patients with chronic inflammation of the colon went into remission after regular intake of boswellia. In a similar study, individuals diagnosed with inflammatory bowel disease reported to have benefited from 6 weeks of supplementation while those who sought conventional treatments responded to their medications in a much longer time.
5-lipoxygenase
Boswellia remains under scrutiny. Anecdotal evidence has been very positive largely owing to the fact that it hasn't been linked to any adverse effect at all. But how does it work? There are many chemical reactions which boswellia may be directly involved in. It has been observed that it reduces the synthesis of pro-inflammatory leukotrienes. These mediators of inflammation are produced in the presence of an enzyme called 5-lipoxygenase, which is thought to be counteracted by the high terpene content of boswellia.
Leukocytes
Triterpenes in boswellic acid, the active ingredient unique to boswellia, are also believed to interfere with the adhesive interactions between leukocytes and endothelial cells present in the gastrointestinal tract. Leukocyte elastase is a serine protease, a special kind of enzyme, released by leukocytes or neutrophils during inflammation. It is postulated that boswellia down-regulates leukocytes and leukocyte elastase in addition to inhibiting the expression of endothelial cells adhesion molecules. Down-regulation of leukocytes will help reduce inflammation and improve health.
If you are fighting systemic or joint inflammation, give boswellia a try and feel the difference!
(https://vitanetonline.com:443/forums/Index.cfm?CFApp=1&Message_ID=2272)
---
What Is Thyme and How Can It Help My Lungs?



Date: April 12, 2011 04:28 PM
Author:
Darrell Miller (dm@vitanetonline.com)
Subject: What Is Thyme and How Can It Help My Lungs?

Thyme And Lung Health.
Thyme is a flavorful herb known for its significant presence in Western cuisines. It is grown for its strong flavor and pleasant aromatic odor, which are often attributed to an organic compound called thymol. The health benefits of thyme are ascribed to its unique combination of phytochemicals that protect the lungs and the rest of the respiratory system. The chemical compounds naturally occurring in thyme are extracted and added to many health and hygiene products.

Thymus vulgaris, the common thyme largely utilized as a culinary herb, is the same species where most thyme extracts are derived from. However, other species that belong to the genus Thymus have also been observed to produce similar health benefits. There are over 300 species of thyme, but the most widely cultivated in addition to the common thyme are T. herba-barona, T. serpyllum, T. x citriodorus, and T. variegata, and T. zygis. These species are known for their medicinal properties and commonly used in herbal preparations.

Fights Respiratory Tract Infections

In the pharmaceutical industry, thyme is best known for its high terpene content. Terpenes are organic compounds found in many plants that are noted for their antiseptic properties. Thymus species are very rich in thymol, which accounts for more than 50 per cent in essential oil extracted from Thymus vulgaris. Thyme is historically noted for its ability to ward off infections.

In ancient times, crushed leaves were added to poultices to disinfect wounds and dried leaves were made into tea to fight off sore throat. Today thymol is the main ingredient of many hygiene products such as natural sanitizers and the mouthwash Listerine. Thymol is so effective that adding it to water and gargling with the solution fights off infections of the respiratory tract and relieves inflammation.

Displays Antispasmodic Properties

Upper respiratory tract infection is often accompanied by respiratory spasms characteristic of coughs. Thyme also contains flavonoids, such as apigenin, luteolin, naringenin, and thymonin, all of which are spasmolytic in nature. Symptoms of cough may vary, depending on the nature of the condition. Fits of severe coughing may result from different causes, but are often caused by bacterial infection. The flavonoids content of thyme is thought to act on pulmonary tissues and bronchial tubes, creating a soothing effect that results in the amelioration of respiratory spasms and the expulsion of bacteria.

Promotes the Discharge of Mucus

Thyme is a reputed expectorant with a long association with folk medicine of the Mediterranean region. For centuries, certain European communities have relied on thyme to effectively expel infected matter from the lungs and the bronchi. Herbal preparations come in tincture, tea, syrup, and even steam. The inhalation of thyme essential oil has been reported to be very helpful in easing the discharge of mucus. Thyme contains terpenoids in addition to thymol, which all act to increase the fluidity of mucus and exert antimicrobial activity when they reach the lungs, making it easier to cough up phlegm while disinfecting the respiratory tract at the same time.

Give Thyme a try and feel the difference!

(https://vitanetonline.com:443/forums/Index.cfm?CFApp=1&Message_ID=2271)
---
How Do I Eliminate Parasites Naturally from the Colon?



Date: April 11, 2011 09:36 PM
Author:
Darrell Miller (dm@vitanetonline.com)
Subject: How Do I Eliminate Parasites Naturally from the Colon?

Intestinal parasites infect over 3 billion people worldwide. These worm-like organisms populate the gastrointestinal tract and interfere with the absorption of foods. In children they may slow the normal progress of physical growth and intellectual development. In adults they cause muscle weakness, vitamin deficiencies, and susceptibility to fatigue. People from all over the world may acquire parasites from contaminated water and infected soil. Deworming is an effective way to get rid of these parasites. Fortunately, there are many herbs reputed for their anthelmintic benefits.
Garlic
Allium sativum, the popular spice known as garlic, is the best known anti-parasitic herb. Its wide distribution in every continent has enabled cultures from all over the world to take advantage of its medicinal uses. Garlic contains the organic compound allicin, which is the primary substance responsible for warding off worms and bugs that attack the plant. This is the same compound that destroys intestinal parasites, notably threadworms.
Black Walnut
Juglans nigra, or black walnut, is recommended specifically for the removal of pathogenic microorganisms, yeast infections, and intestinal worms. It is a flowering tree that belongs to the hickory family, and anthelmintic extracts are derived from the juice of unripe walnuts. Its antifungal effects are very visible after topically applied to fungal infections such as athlete's foot. When taken orally, it has been noted to be particularly helpful against tapeworms.
Goldenseal
Hydrastis canadensis, called orangeroot or goldenseal in the vernacular, is historically noted for its ability to ease anomalies of the alimentary canal. It is rich in the alkaloid berberine, which restores health to the damaged epithelial tissues of the intestinal walls and expels invasive microorganisms. In recent years it has been observed to act against the parasites E. histolytica, G. lamblia, and Plasmodium as well as the bacterium E. coli.
Wormwood
Artemisium absinthium, better known as wormwood, is an ingredient of traditional herbal preparation used for deworming in the Mediterranean region. The discovery of sesquiterpene lactones in the plant explained its bitter taste and supported its centuries-old use as a vermifuge. Recent studies point to its activities inside the human body that inhibit growth of the parasites Giardia, Plasmodium, A. lumbricoides, and S. mansoni and effectively expel them.
Pumpkin Seeds
Seeds of pumpkin cultivars that belong to the species Cucurbita pepo have a long-standing association with the natural expulsion of intestinal parasites. Pumpkin Seed oil has a milder effect than other herbs but guaranteed to be the safest of all anthelmintic herbal remedies. It is most effective against tapeworms and roundworms. For better results, it is consumed in large quantities with ample liquids, and often ground into a pulp beforehand.
Clove
Syzgium aromaticum, or Cloves, refers to the dried flowering buds of the plant commonly used as a spice. It is often linked to Traditional Chinese Medicine and Ayurvedic Medicine and known for the treatment of digestive ailments. Its oil has been proven effective against infections induced by certain strains of bacteria and fungi. It contains sesquiterpenes that are believed to kill intestinal worms.
If you have worms, you can experience fatigue, malnutrition, and leaning development delays or mental foggyness. Taking an herbal remedy to help expel worms of any kind should be used with a yearly detox and cleans to maintain good health and wellness.
(https://vitanetonline.com:443/forums/Index.cfm?CFApp=1&Message_ID=2270)
---
Lycopene - A Powerful antioxidant with great promise



Date: December 10, 2010 06:11 PM
Author:
Darrell Miller (dm@vitanetonline.com)
Subject: Lycopene - A Powerful antioxidant with great promise

Lycopene
Lycopene is a tetraterpene carotene that is largely responsible for the red color of tomatoes and other fruits and vegetables such as carrots and papayas, although it is not a form of Vitamin A as other carotenes are. It is responsible for the production of the pigment beta-carotene which does have Vitamin A activity, and that is also found in carrots and similarly colored foodstuffs.

The health benefits of lycopene have been studied in relation to its possible antioxidant activity and its effect on atherosclerosis and other conditions of the cardiovascular system, and also in its potential anti-cancer properties. Although these properties are still under investigation, there is traditional and anecdotal evidence that is can be used to ward of cancer, heart disease and macular degeneration, a degenerative condition of the retina that results in loss of central vision.
It can be taken as a supplement as a form of insurance, even though the firm medical evidence for its use has yet to be established. While not claiming this to be the case with lycopene, many such traditional uses have eventually been proved to have a firm foundation in science, and many of the initial results and studies with lycopene are tending that way.
The Antioxidant Properties of Lycopene
Carotenoids tend to possess antioxidant properties, and lycopene is as much a carotenoid as the powerfully antioxidant beta-carotene. The problem is that studies focusing specifically on lycopene are rare, and that while such properties can be assumed by association, they have not been conclusively proved for lycopene. Nevertheless, the health benefits of tomatoes are largely assumed to be due to their high lycopene content, particularly powerful when cooked.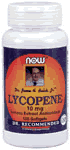 Laboratory studies have indicated lycopene to possess strong antioxidant properties, as would also be assumed from its strongly conjugated chemical structure. This would account for its perceived effect upon age-related macular degeneration, and also its possible anti-cancer properties. Several studies have also been carried out using tomato juice in treating atherosclerosis, an oxidative condition involving cholesterol deposition on the internal walls of the arteries.
These studies have been inconclusive, although everything is pointing toward lycopene being a powerful antioxidant displaying all the properties of Vitamin A and perhaps more. A lycopene supplement is believed to be safer than Vitamin A which can be toxic in large quantities (300,000UI +), and lycopene is used as an approved food coloring.
Have you had your Lycopene today?
(https://vitanetonline.com:443/forums/Index.cfm?CFApp=1&Message_ID=2206)
---
Fight Inflammation With Herbs from Planetary Herbals



Date: June 02, 2010 04:39 PM
Author:
Darrell Miller (dm@vitanetonline.com)
Subject: Fight Inflammation With Herbs from Planetary Herbals

Our modern lives have untold benefits, as well as challenges. Our dependence on man-made toxic chemicals, junk food, nutrient imbalanced diets, and our stressful, sedentary lifestyles can alter our biochemical metabolism and affect our health.
These lifestyles and environmental change can challenge immune health, so that the various components of the immune system are not able to carry out their protective functions. Or our immune systems can go into overdrive, often leading to a state called metabolic inflammation.
A Powerful Herbal Blend
Inflamma-Care is a potent, herbal response to the metabolic inflammation that can result from inappropriate immune response. The main component of inflama-care is the rhizome of the curcuma spicies, long used as a spice in India. Known worldwide as turmeric (curcuma longa), it acts as an anti-inflammatory by inhibiting the activities of cytokines – inflammation messengers.
This world-renowned spice is supported by boswellia, which inhibits pro-inflammatory enzymes, and ginger an antioxidant that inhibits prostaglandin and leukotriene biosynthesis. Other herbs in the formula that inhibit inflammatory action include willow bark, Chinese skullcap, corydalis, holy basil, and hops.
Inflama-care also contains systemic enzymes to clear and protect the arteries and circulatory system. Systemic enzymes like bromelain and papain cleanse the bloodstream and enable the blood to flow smoothly. A free-flowing bloodstream helps the body by circulating important nutrients to the cells while clearing the body of wastes.
Immune Activating Mushroom
Planetary Herbals also offers you new Full Spectrum Chaga in 1000mg tablets and a 1:4 liquid extract. Preliminary studies suggest that chaga triggers immune responses and protects the cells with antioxidant activity.
Chaga is a mushroom that is found attached to trees like birch, alder, beach, and other hardwoods, throughout the northern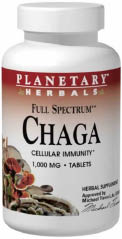 latitudes. A polyphore, the mushroom looks somewhat like coal – a brownish black mass often seen in tree trunks. In China, Siberia, Finland, Japan, Poland and North America, ancient and native peoples have long known the benefits of chaga. In an acient treaties, the Chinese monk shen nog declared in 100 BC that chaga is "a precious gift of nature."
In modern research, chaga has been shown to have 215 phytonutrients, including 29 beta-glucans. Chaga also absorbs a nutrient from the outer birch tree bark: betulin, a natural anti-inflammatory. Among the components in chaga are triterpenes, sterols, beta-glucans, flavonoids, melanins, polyphenols, saponins, lignin, amino acids, vitamins, minerals, and fiber. This fascinating combination of nutrients is being studied worldwide.
The PhytoDynamic Difference
Both inflama-care and full spectrum chaga are formulated with a profound understanding of the ways in which plant compounds interact with human physiology. Planetary Herbals phytodynamic principles draw on herbal tradition, scientific research, and a level of clinical expertise unmatched in the natural products industry. The result: herbal products unsurpassed for quality and consumer satisfaction.
(https://vitanetonline.com:443/forums/Index.cfm?CFApp=1&Message_ID=2165)
---
Fight Inflammation With Inflama-Care - Anti-inflammatory herbal combination



Date: March 22, 2010 09:07 PM
Author:
Darrell Miller (dm@vitanetonline.com)
Subject: Fight Inflammation With Inflama-Care - Anti-inflammatory herbal combination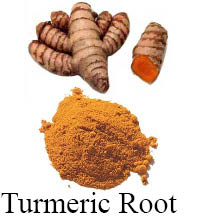 Turmeric / Boswellia Complex
Our modern lives have untold benefits, as well as great challenges. Our dependence on man-made toxic chemicals, junk food, nutrient-imbalanced diets, and our stressful, sedentary lifestyles can alter our biochemical metabolism and affect our health. These unhealthy lifestyles and environmental changes have set our immune system on overdrive, a state call metabolic inflammation. Planetary Herbals Inflama-Care is a potent, herbal response to these modern challenges.
The Inflammation Cycle
As toxins and stress begin to alter our body chemistry and change the function of vital tissues, our body reacts with metabolic inflammation just as if it were being attacked. This reaction may result in a perpetual cycle of chemical imbalances and suboptimal health. Yet metabolic inflammation is often below the threshold of perception, not noticed or felt for years after its starts. It is only much later that the altered biochemistry and the system imbalances that it generates are noticed.
A Powerful Herbal Blend

Inflama-Care helps support the body's natural response to metabolic inflammation. The main component of the formula is the rhizome of the curcuma species, long used as a spice in India. Known worldwide as turmeric (Curcuma longa), it acts as an anti-inflammatory by inhibiting the activities of cytokines—inflammation messengers. This world-renowned spice is supported by boswellia, which inhibits proinflammatory enzymes, and ginger, an antioxidant that inhibits prostaglandin and leukotriene biosynthesis. Other herbs in the formula that inhibit inflammatory action include willow bark, Chinese skull cap, corydalis, holy basil, and hops.
The PhytoDynamic Difference
Planetary Herbals presents inflama-Care to help maintain the body's biochemical balance and integrity. Inflama-care was formulated with a profound understanding of the ways in which plant compounds interact with human physiology. Planetary Herbals phytodynamic principles draw on herbal tradition, scientific research, and a level of clinical expertise unmatched in the natural products industry. Thie result: herbal products unsurpassed for quality and consumer satisfaction.

| | | |
| --- | --- | --- |
| | Amount | %DV |
| Calories | 5 | |
| Calcium (naturally occurring and dibasic calcium phosphate) | 57 mg | 6% |
| Sodium (naturally occurring) | 5 mg | <1% |
| Turmeric Rhizome Extract (95% curcumin) | 900 mg | |
| Boswellia serrata Gum Resin Extract (85% boswellic acid) | 400 mg | |
| Ginger Root Extract (5% gingerol) | 250 mg | |
| Willow Bark Extract (15% salicin) | 100 mg | |
| Chinese Skullcap Root Ext. (30% flavones) | 100 mg | |
| Bromelain | 100 mg | |
| Papain | 100 mg | |
| Hops Flower Extract (Perluxan™) yielding 30 mg Humulex™ alpha-acids | 50 mg | |
| Corydalis yanhusuo Tuber | 50 mg | |
| Holy Basil Leaf Extract (2% ursolic acid) | 50 mg | |
| Quercetin | 50 mg | |
| Rosemary Leaf Extract (20% diterpenes) | 50 mg | |
| trans-Resveratrols (from Polygonum cuspidatum root extract) | 25 mg | |
| Masson Pine Bark Ext. (95% procyanidolic value) | 25 mg | |
| Grape Seed Extract (95% procyanidins) | 25 mg | |
| EGCG (epigallocatechin gallate) (from decaffeinated green tea leaf extract) | 25 mg | |
| Lecithin | 25 mg | |
| Black Pepper Fruit Extract (Bioperine®) | 5 mg | |
~video~
(https://vitanetonline.com:443/forums/Index.cfm?CFApp=1&Message_ID=2132)
---
Mugwort



Date: August 13, 2009 12:09 PM
Author:
Darrell Miller (dm@vitanetonline.com)
Subject: Mugwort

The mugwort plant is one of several species in the genus Artemisia. In Northern America, this plant is considered to be an invasive weed. The plant is very common and can be found growing on nitrogenous soils, like weedy uncultivated areas such as waste places and roadsides. The mugwort plant is a tall herbaceous perennial plant that grows from one to two meters tall and has a woody root. The leaves, which are between five to twenty centimeters in length, are dark green, pinnate, with dense hairs on the underside. The stem has a red-purplish tinge. The flowers are rather small with many yellow or dark red petals. This plant can be found flowering from July to September.
The mugwort plant is native to Europe, Asia, and northern Africa. Sometimes, it is referred to as the felon herb, St John's plant, chrysanthemum weed, and wild wormwood. The plant's root has a history of medicinal use. Mugwort was used in the ancient world as a treatment for fatigue and to guard travelers from evil sprits and wild animals. Roman soldiers are said to have placed mugwort in their sandals to keep their feet energized. One could curb fatigue by chewing mugwort leaves. Sometimes, mugwort is confused with wormwood.
Mugwort is popular in witchcraft. It is said to promote lucid dreaming and astral travel. Smoking or eating mugwort before going to sleep is supposed to make dreams much more intense. It also helps the dreamer to remember them upon waking. This herb contains wormwood oil, thujone, flavonoids, triterpenes, and coumarin derivatives. Thujone is toxic. For this reasons, expectant mothers should avoid consuming large amounts of mugwort. Due to toxicity concerns, the plant is recommended less often now.
In traditional Chinese medicine, mugwort still has a role in an aged, pulverized, and recompounded form. In this form, it is used to correct breech birth presentation. Additionally, mugwort can cause uterine contractions, so it has been used to induce abortion.
The leaves of the mugwort plant have been recommended for colic, diarrhea, constipation, stomach cramps, weak digestion, worm infestation, and persistent vomiting. This herb has also been used to stimulate the secretion of bile and gastric juices. It has also been used as a laxative, liver tonic, and sedative. Mugwort promotes circulation. Additionally, it helps with hysteria, epilepsy, convulsions in children, and menstrual problems. This herb has been used as a tonic to boost energy and strength. It has been used, combined with other ingredients, for neuroses, neurasthenia, depression, hypochondria, irritability, restlessness, insomnia, and anxiety.
In summary, the root and leaves of the mugwort plant are used to provide abortifacient and anthelminthic properties. The primary nutrients found in this herb are lipophilic flavonoids and sesquiterpene lactones. Primarily, mugwort is extremely beneficial in treating anxiety, colic, constipation, depression, diarrhea, digestion, epilepsy, hysteria, insomnia, menstrual problems, vomiting, and worms. In order to obtain the best results when supplementing with this, or any herb, it is important to consult your health care provider before beginning any regimen. For more information on the many beneficial effects provided by mugwort, please feel free to consult a representative from your local health food store with questions.
(https://vitanetonline.com:443/forums/Index.cfm?CFApp=1&Message_ID=2053)
---
Huperzine And Memory



Date: December 04, 2008 01:20 PM
Author:
Darrell Miller (dm@vitanetonline.com)
Subject: Huperzine And Memory

Chinese club moss goes by the name Huperzia serrata, and gives its name to the sesquiterpene alkaloid it contains: huperzine A. This alkaloid has been found to be a superstar in the arena of brain-saving treatments for conditions such as Alzheimer's and age-related senility. Studies in China have found up to 60% improvements in the cognitive functions of such patients, and its potential has been recorded in the Journal of the American Medical Association. This is no mere folk remedy, and is the subject of serious study.
Known as Qian Ceng Ta, Chinese club moss has been a part of traditional Chinese medicine for centuries for the treatment of fever and inflammation, which is not surprising considering that most plants contain antioxidants and anti-inflammatories. However, what is unusual is the fact that it has also been found effective in treating some forms of dementia and depression, and also helps to reduce the incidence of panic attacks in those susceptible to them.
Not only that, but the plant has been found to possess diuretic properties, and a reduction in the swelling associated with water retention could also help to reduce the pain and other effects of swelling and inflammation. However, for now it is its effect on the brain that we are concerned, and research has indicated the likely mechanism by which huperzine A works.
Huperzine is an enzyme inhibitor - specifically inhibiting the enzyme acetylcholinesterase that breaks down acetylcholine, a neurotransmitter involved in the processes of memory, learning and mood. Outside the brain, it is involved in the movement of skeletal muscle tissue as well as in the regulation of cardiac and other smooth muscles such as those of the blood vessels.
When acetylcholinesterase (AChE) attacks acetylcholine (ACh), the latter attaches to a chemical site on the enzyme where it is then destroyed. It is a deliberate function of the body, designed to terminate a synaptic transmission. The purpose of a neurotransmitter is to allow the transmission of an electrical impulse form one nerve cell to another over a gap between them known as a synapse. Once the transmission has been completed, the enzyme can destroy the neurotransmitter, and then another takes its place. In fact one molecule of AChE can destroy around 5,000 molecules of ACh.
However, with age and for other reasons, these neurotransmitters can become depleted so that it becomes increasingly more difficult for brain cells to communicate with each other, and their destruction becomes undesirable. There are drugs available to help prevent this happening (e.g. donepezil, galantamine and tacrine), and so help to improve the memory and mental function of people as they grow older or contract conditions such as Alzheimer's disease.
Huperzine A has been found to take up the site in the acetylcholinesterase molecule that would normally have been used by the acetylcholine, and so save it from destruction. The more Huperzine A molecules present, the more acetylcholine available to pass messages between brain cells, and the stronger the cognitive function of the subject or patient. The pharmaceutical drugs mentioned in the previous paragraph work in exactly the same way.
This is a very specific reaction, one molecule adopting exactly the same space as the other, and has been proved scientifically by comparing the physical shapes of the two molecules. It's just like a jigsaw puzzle, where only one piece can fit into each position. Except here there are two: Huperzine A and acetylcholine both fit into the exact same place in the chemical structure of the acetylcholinesterase molecule.
The biochemistry of the reactions involved is very complex, and shall not be discussed here, but the upshot is that Huperzine A can do exactly the same job as modern drugs to avoid this hydroxylation of the ACh needed for the proper functioning of your brain.
In fact, clinical trials have indicated Huperzine A not only to be comparable in effect to the drugs current used, but also likely safer with respect to the possible side effects. This has still to be confirmed, but the National Institute on Aging is currently carrying out a trial to evaluate this claim in tandem with its effect on Alzheimer's disease. It has also been examined at Harvard University for its effect on epilepsy on patients with whom alternative pharmaceutical treatments have been unsuccessful.
Another suggested benefit of Huperzine A is that it is an NMDA (N-methyl D-aspartate) receptor antagonist that provides protection against damage to the brain by an excess of glutamates, and that it can also help to protect nerve cells from damage. Since NDMA is responsible for the transmission of some types of pain, the antagonist can also act as an analgesic.
There are other benefits that Chinese club moss can provide, and myasthenia gravis is one of them. Although relatively rare, this is a serious condition in which acetylcholine receptors are deactivated on muscle cells. This is achieved through the autoimmune system malfunctioning and creating antibodies against the receptors, and the end result is paralysis and respiratory failure.
Huperzine A reduces the AChE available and so might possibly enable the acetylcholine to work more effectively and delay or even stop the deterioration of muscle function. When people hear of muscle paralysis they frequently forget that breathing requires muscle function, as indeed does your heartbeat. This is currently surmise, and studies are being carried out to determine whether or not this usage of Huperzine A is viable.
Another promising application of Chinese club moss extract is in preventing organophosphate poisoning. These pesticides permanently suppress acetylcholine. This results in seizures due to a lack of interruption of the signals from nerves to muscles. The seizures can result in rapid death from uncontrollable seizures, or from permanent contraction of the diaphragm muscle that allows breathing. Although no human studies have yet been carried out, animals given Huperzine A prior to organophosphate exposure have survived without seizures.
There are no doubts that Chinese club moss and the Huperzine A extracted from it are effective in preventing the suppression of acetylcholine, and in permitting the proper activity of this important neurotransmitter. It is finding an increasing number of potential uses beneficial to the human body, not the least of which would be a partial remedy for some of the effects of dementia and Alzheimer's disease.


--
Buy Huperzine A at Vitanet ®, LLC


(https://vitanetonline.com:443/forums/Index.cfm?CFApp=1&Message_ID=1944)
---
Holy Basil Extract



Date: November 28, 2008 10:04 AM
Author:
Darrell Miller (dm@vitanetonline.com)
Subject: Holy Basil Extract

It has been proposed that holy basil extract can help you cope with stress, and an investigation into the active components of the plant does indicate that there could be a scientific basis behind this use of it. This is in line with most traditional Ayurvedic medicines, whose benefits have been supported by modern scientific evidence.
Holy basil, otherwise known as Tulsi or Tulasi in Sanskrit and Hindi, is correctly Ocimum tenuiflorum, an aromatic member of the Lamiaceae family just as the more common form of basil is (Ocimum basilicum). Holy basil is cultivated for several reasons, the major ones being for its essential oils, for culinary use, religious use and for its medicinal properties. It is grown right across South Asia. Thai holy basil is used in Thai cookery while other forms play an important role within some of the traditions of Hinduism and is found profusively around Hindu temples.
Holy basil extract has been used for thousands of years for its healing and medicinal properties, and is mentioned in the ancient Ayurvedic text, the Charaka Samhita. It is written that it is used to balance a number of bodily processes and believed to be involved in promoting longevity. It is considered to be able to allow the body to adapt to stress and is also used to treat a large number of different medical conditions, from headaches to malaria and heart disease.
Most modern medical studies, however, have been carried out on animals rather than human subjects, so definitive evidence is lacking, and while there is evidence that tulsi extract might be an effective antioxidant and help in the control of blood sugar, there is also compelling evidence that it might be able to counteract the effects of stress. First, let's have a look at the active ingredients of holy basil extract, and how they fit in with the beneficial medical properties claimed.
One of the more important components of tulsi is eugenol, or 1-hydroxy-2-methoxy-4-allylbenzene. Eugenol is a phenylpropanoid, also found in clove oil, and is a COX-2 inhibitor that is used in medicine as a local anesthetic. Two others are the triterpenes oleanolic and ursolic acids, which possess anti-viral and anti-inflammatory properties. The pentacyclic ursolic acid can inhibit the development of various forms of cancers through the inhibition of the STAT3 pathway that is responsible for several types of human cancer that have poor prognosis.
Also present in holy basil extract is the polyphenol Rosmarinic acid which is a powerful antioxidant that is also present in herbs such as rosemary, oregano and thyme. Rosmarinic acid will also contribute to the anti-inflammatory properties of holy basil, and many of the antibacterial properties it is said to possess could be due to carvacrol, a terpene that damages bacterial cell membranes and inhibits the growth of a number of bacterial strains.
Another component of Tulsi is the sesquiterpene B-caryophyllene, also contained in clove oil, and also possessing anti-inflammatory properties in mice. It is unknown whether or not these properties are transferred to humans, but the evidence of the use of the plant is that they are. Beta-caryophyllene is an FDA approved food additive, and as such, a dietary cannabinoid. Apegenin, also present in tulsi, is a flavanoid and another strong antioxidant and anti-inflammatory.
With all of these ingredients that have proven health benefits, it is little wonder that holy basil is claimed to have the health benefits that it has. But what about its effects on blood sugar that it is said to control? It's probably not a coincidence that many other herbs that contain eugenol, such as cloves, are also claimed to have the same moderating effect on blood sugar levels. Not only that, but since diabetes is an inflammatory condition, it is not surprising that holy basil extract, that is rich in ant-inflammatories, should possess this property.
The main theory is that many of the components of holy basil can help support the beta cell function of the pancreas, and so enhance the secretion of insulin. In one of the few controlled human tests, a group of 40 people with Type 2 diabetes stopped taking their normal medication seven days before the test. They were then given holy basil leaves for an initial period of 5 days. Half were then given 2.5g powder holy basil leaf and the other half a placebo for 4 weeks. The two groups then switched over for 4 weeks - the first being on the placebo, and the second taking the holy basil.
With the first group, the average fasting glucose level dropped by 25.9%, from 234.5 mg/dl to 99.7. After switching to the placebo for 4 weeks it increased to 115.6 mg/dl (15.9% increase). The fasting blood glucose of the second group dropped from an average of 132.4 to 123.2 (6.9%), and then when on the holy basil leaf, dropped further to 97.2 mg/dl (21.1%).
This demonstrates clearly that holy basil leaf reduces blood sugar significantly faster than fasting, and so is beneficial to Type 2 diabetics. Perhaps more such studies should be carried out to confirm these important results, which appear to conform to the theory that the components of the plant should have this type of effect on blood sugar levels.
How about stress? Tulsi is said to particularly useful to people suffering from stress. The human stress response is an inflammatory cascade in which the immune system reacts by attempting to repair the stressed areas. If this response gets out of hand the stress can be exacerbated, and it is important that the stress response is carried put at an appropriate level.
A COX-2 modulator can prevent the inflammatory cascade by inhibiting the COX-2 enzyme that causes it. Since eugenol is a COX-2 inhibitor, it can help to keep the body healthy and prevent the stress reaction. The antioxidant and anti-inflammatory properties of many of the components of holy basil extract can help to prevent the body being stressed by antioxidants and by today's environmental pollution and it also possesses antiviral and antibacterial properties to help reduce illness.
It is also an adaptogen, which enhances your natural response to emotional stress and helps your body functional normally when stressed. Studies have indicated that holy basil extracts can reduce the levels of corticosterone, a hormone responsible for stress, and improve your mood and mental clarity. Longer term effects can include memory improvement and a reduction in the risk of age-related mental conditions.
The active factors involved in the reduction of mental stress, and an increase in mental clarity, are the essential oils that tulsi contains, and their chemical components: particularly eugenol and caryophyllene. Studies have shown these to elevate the spirit and the mood, while the terpene acids, such as ursolic acid and oleanolic acid, can help to improve your body's response to stress.
There are very few doubts of the effect of holy basil extract (or tulsi extract and leaf) in improving mood, mental clarity and reducing the effects of stress, or of its other extensive beneficial medical effects. More studies might be needed to prove them to the medical community, but even now people suffering from diabetes mellitus are benefiting from its moderating effect on blood sugar levels, and once again the application of Ayurvedic medicine is being proved as effective in the modern era as it was in the ancient world.
(https://vitanetonline.com:443/forums/Index.cfm?CFApp=1&Message_ID=1941)
---
Guggul



Date: November 10, 2008 10:30 AM
Author:
Darrell Miller (dm@vitanetonline.com)
Subject: Guggul

Guggul is a natural herb supplement that may help lower cholesterol, yet few in the Western hemisphere know much about it. Guggul is otherwise known as the Mukul myrrh tree, and is a plant of the Burseracae family with small red or pink flowers.
It is found across central Asia over to North Africa, although is very common in the northern areas of India where the climate is more semi-arid than equatorial. Guggul does not like a lot of water and can thrive in ground where the soil has few nutrients. Its Latin name is Commiphora wightii, and it grows about 12 feet high.
It has been predominantly used in the Ayurvedic medicine of ancient India, and like many such ancient remedies and treatments, is now used in modern medicine to treat specific conditions: conditions such as some forms of heart condition, where it has been found to be able to lower your blood cholesterol levels, weight loss and some forms of arthritis and other inflammatory conditions.
However, it has been used so successfully over the years, particularly in India, which it is now in danger of extinction and is contained in the Red Data List of the World Conservation Union that lists endangered species. So what is so special about this plant that makes it so popular? To get the answer to that we have to go back a bit in its history, although not quite as far as the two or three thousand years that it is known to have been used in traditional Hindu medicine.
The active ingredient is found in the sap of the tree, and is used to fight against obesity and other diseases that can be caused by excess weight or cholesterol, such as arthritis, obesity and atherosclerosis. Until recently it has had very little support for its claims from conventional medicine. It was in the 1960s that an ancient Sanskrit text was found that recommended guggul as a treatment for high cholesterol levels. Since that discovery, research has focused on the plant's anti-cholesterol properties, and a great deal of evidence has been gathered supporting the claims of that ancient text.
So much so that the Indian government has approved the use of guggul for the treatment of high cholesterol levels, largely because it has been found very effective in reducing the levels of 'bad' LDL cholesterol in the blood while increasing the levels of the beneficial HDL cholesterol. Several trials have supported this, including one study involving 228 patients that showed the extract to be equally as effective as the anti-cholesterol drug clofibrate.
That is not all, and other studies included one in which a decrease in LDL cholesterol of almost 13% was measured in a double blind study involving 61 subjects, of which around half received a placebo. An average 12.7% reduction in LDL cholesterol, 12% in triglycerides and 11.7% in total cholesterol was experienced by the group given the guggul extract. Every 1% drop in total cholesterol is associated with a 2% decrease in the risk of heart disease.
Guggul reduces the levels of harmful cholesterol in your blood by converting it into bile. The plant extract contains substances given the name guggulsterones that block the activity of a protein that regulates the metabolism of cholesterol in your body known as FXR (the Farsenoid X Receptor). This protein can increase the risk of you contracting heart disease by preventing the liver from converting cholesterol into bile acids, so that the concentration of cholesterol in your blood continues to build up.
The problem with bile acids is that once they reach a certain concentration in your body, the FXR comes into play and stops more being produced. Guggulsterones prevent the FXR from doing this, and so helps the liver to destroy more cholesterol. There is a reason for the body not allowing too much bile acid to be generated, but for those with excess cholesterol, it is more beneficial for this regulation to be prevented, and more cholesterol to be destroyed by the liver.
It is the resin of the plant that is prized, being extracted from the bark in much the same way as rubber is tapped. It is also used in fragrances and perfumes in addition to its medicinal uses, and the dosage generally recommended is 1500 mg (1.5 grams) twice daily. However, it is not recommended for those suffering liver disease, irritable bowel syndrome, Crohn's disease or any form of diarrhea, and should not be taken by those on beta blockers.
It is not only for its cholesterol-lowering properties that guggul is prized, however. Another property it possesses is its ability to render blood platelets less sticky, and so reduce the risk of coronary disease, and prevent the formation of blood clots and thrombosis.
Another use it has found is in the field of weight loss, where it has been found effective in reducing the weight of obese adults. It does so by the activation of lipolytic enzymes and increased levels of triiodothyronine (T3), believed to be due to the formation of T3 from T4 (thyroxine) in the liver.
T3 increases the metabolic rate, and the rate of the breakdown of glycogen and gluconeogenesis: the biosynthesis of glucose. It also causes cholesterol to be broken down and increases the rate of lipolysis - the breakdown of fats stored in fat cells in the body. Studies have shown that those taking guggul lost up to 6 times the weight of a control group within 15 days, and the practice is going along with the theory.
Not only that, but when you are on a diet, your body is likely to respond by decreasing levels of triiodothyronine, and so reducing the rate at which fat burns. Hence, your diet does not help you top reduce weight as quickly as it could. Guggul, however, stimulates the production of T3, and so you are not only taking less fat into your body, but are also burning it up at an accelerated rate.
Other uses to which the resin has been put are based upon its anti-inflammatory properties. It has been found to be an effective treatment for some forms of arthritis and also in the treatment of acne. The active inflammatory ingredient is believed to be myrrhanol A, a polypodane-type triterpene, which would also explain the antioxidant effect of guggulipid on lipid peroxidation.
Guggul is a versatile plant, and a good supplement to take for anybody suffering increased lipid or cholesterol levels, and who wants to increase the weigh-loss effect of their diet. However, make sure that you purchase a supplement standardized on its guggulipid content.



--
Buy Guggul at Vitanet ®, LLC


(https://vitanetonline.com:443/forums/Index.cfm?CFApp=1&Message_ID=1933)
---
Celery Seed Extract Standardized



Date: October 30, 2008 05:36 PM
Author:
Darrell Miller (dm@vitanetonline.com)
Subject: Celery Seed Extract Standardized

Despite being relatively unknown within western medicine, Celery (apium graveolens) has been cultivated as food and used to promote good health for thousands of years throughout the world. In its earliest applications, Mediterranean and Ayurvedic practitioners relied on celery to address a wide range of health concerns, including respiratory challenges, fatigue, and physical distress. Some of the most recent scientific studies, however, have identified a number of potentially beneficial active compounds in Celery, including volatile oils, flavonoids, coumarins, and linoleic acid. One of the most significant and promising is 3nB (3-n-butylphthalide), the compound that gives celery its distinctive taste and aroma. The celery seed extract used in this formula is standardized 85% total phthalides calculated as 3nB. Studies have shown that 3nB appears to help support a normal inflammatory response and blood pressure within the healthy range. Additionally, research has suggested that 3nB may be able to increase cranial blood flow.
Celery Circulation is an innovative circulatory support formula designed to encourage a balanced inflammatory response while increasing blood flow through its vasodilatation properties. For enhanced support, it includes standardized extracts from horse chestnut (minimum 20% total triterpene glycosides) and hawthorn (minimum 1.8% Vitexin).
(https://vitanetonline.com:443/forums/Index.cfm?CFApp=1&Message_ID=1926)
---
Panax Ginseng



Date: September 22, 2008 09:48 AM
Author:
Darrell Miller (dm@vitanetonline.com)
Subject: Panax Ginseng

Panax is a type of perennial plant with fleshy roots, and grows in Eastern Asia. Ginsengs contain ginsenosides that are triterpene saponins, steroidal compounds that are found only in Panax ginseng. The effects of these saponins are difficult to establish, but they are believed to be behind the properties of ginseng.
Panax ginseng is found predominantly in Korea, China and Siberia, although a genus has also been found in Vietnam. Panax are adaptogenic herbs that help promote resistance to anxiety, fatigue and stress, and are said to adapt the body to resist a number of different stressors. It has been proposed that adaptogenic herbs can balance the endocrine hormones of the hypothalamus, pituitary and adrenal axis.
They also normalize the immune system, and increase the activity of phagocytes, the killer cells. Additionally, they not only help to maintain homeostasis, but are believed to go further and act as allostatic agents, adapting response to maintain system stability in a more dynamic fashion, by changing interactive functions as opposed to the individual adaption's made in homeostasis.
Not all ginsengs are the same, and although Siberian ginseng is an adaptogen, it is not a true ginseng. Its roots are woody rather than fleshy, and it contains eleutherosides as opposed to ginsenosides. These also are triterpenoid saponins, but of a different adaptogen. The herb is actually Eleutherococcus senticosus as opposed to Panax ginseng and P. quinquefolius, both true ginsengs. Siberian ginseng was misnamed as a marketing ploy.
American ginseng is Panax quinquefolius, sometimes referred to by the Chinese as Huaqishen. It, too, is an adaptogen and a true ginseng, containing ginsenosides. However, it contains much less ginsenonide Rg1 than panax. This ginsenonide appears to possess estrogen-like activity and improves spatial learning. The other forms of ginesonide found in panax ginseng are:
Ginsenoside Rb1: This appears in greatest concentration in American ginseng, and appears to have an effect on the reproductive system. It not only has an effect on the testicles, but is believed to increase testosterone production through its stimulating effect on luteinizing hormone. It also helps to rdeduce the incidence of angiogenesis, which is the formation of new blood vessels from old, and also a stage in the development of malignant tumors from dormant ones.
Ginsenoside Rc: this possesses sedative properties, and in a study on breast cancer was found to have an effect in inhibiting the growth of these particular cancer cells. Ginsenoside Rc might therefore have use in the treatment or prevention of breast cancer. Studies have also suggested that this ginsenoside could increase the motility of sperm: the motiliy of sperm was found to increase significantly in a solution of ginsenoside Rc.
Ginsenoside Rf: this is present only in panax ginseng, and studies have indicate that it has an inhibitory effect on the Ca2+ neural channels in the brain, and so cokld have an analgesic effect. Studies have as yet failed to explain this effect that is seen in animal tests, but are continuing on this ginsenoside.
Ginsenoside Re: this ginsenoside has strong antioxidant effects and has a significant antidiabetic effect in that is reduces insulin resistance, which is likely why ginseng is taken to treat Type 2 diabetes. Studies are ongoing into the properties of this ginsenoside, and also on the other 10 or more that are known to be present in Panax ginseng. The effects of ginseng are difficult to establish with certainity because they work through so many different pathways and it is difficult to isolate one. More than one ginsenoside, for example, affects the calcium channels in the brain, and it is difficult to determine which does what.
There are fewer ginsenosides in Panax quinquefoilius, and in the USA it is only the panax version that can be traded as simply 'ginseng'. One of the main problems with all ginsengs is that although it is one of the most studied plants, the majority of the studies have been on animals, and due to this, and the difficulties caused by the multiple pathways described earlier, many of the postulations have not been proved in humans.
However, if the theory as it is know today is taken into consideration along with the traditional uses of ginseng in traditional Indian (ayurvedic), Chinese and Native American medicine, it would be fairly accurate to say that ginseng is useful in helping your body to recover after illness or surgery, and to help you to deal with stress. It has also been proved to lower your blood glucose (sugar) levels, and help in the treatment of Type II diabetes, as already mentioned. There is evidence that it helps to boost your mental performance, memory and might help to slow down the onset of Alzheimer's disease.
Ginseng can also give a boost to your energy levels, and it is genarally accepted that panax ginseng is more effective than the American version. In traditional medicine, Asian ginseng is said to be warming, and the American variery cooling. Thus Panax ginseng is useful for people recovering from illness and trying to recover their strength, acts as a tonic, stimulant and supports the immune system. In other words it helps the body to get whole again after being depleted.
It should not be used if you get very hot and red, such as with heat stroke, unless you use it in combination with the American version, because these are conditions of high yang and this type of ginseng will increase the yang even further.
American ginseng, on the other hand, is good for those with fevers, hypertension (high blood pressure), and suffereing the effcts of heat. It helps build the yin and reduce the yang, so if you always feel flushed and hot or are hyperactive then go for the American, and if you easily get chilled or find your hands and feet get cold very easily, reach for the Asian ginseng to increase your yang.
You often find ginseng as an ingredient in soft drinks, but the concentration is so low that it has no metabolic or pharmacological effect. The dose to be taken should be as stated on the pack, since there is no specific standardization. It has been noted that the effects can be lost if an excess of ginseng is taken, but generally the herb is safe and if you feel a bit down or lacking in energy, ginseng can work wonders for you.



--
buy Ginseng at Vitanet ®, LLC


(https://vitanetonline.com:443/forums/Index.cfm?CFApp=1&Message_ID=1895)
---
Dandelion Root Tea



Date: July 05, 2008 09:53 AM
Author:
Darrell Miller (dm@vitanetonline.com)
Subject: Dandelion Root Tea

Just about everybody knows what a dandelion is. In the western world it is a weed, but in many other societies it is an important herb that is used to treat many common diseases and conditions of the human body.
It is also a food, being used in salads and the roots are also used by some as a coffee substitute the same as chicory. It is also used to make a herbal tea, and most people have likely heard of dandelion tea. However, its medicinal properties are not so well known, even though it has been use for hundreds, if not thousands, of years for the treatment of many conditions including those associated with the gall bladder, liver and kidneys.
However, that is not all, and there are several more traditional uses of dandelion in the folk medicine of many different countries including conditions as diverse as water retention and eczema. So, taking all of this into consideration, what exactly are the main benefits of dandelion to the body and what is it that provides these benefits?
Dandelion contains its fair share of minerals and vitamins, and is rich in vitamin C of course, with its strong antioxidant properties. It also contains the antioxidant vitamin A together with several B vitamins and the sunshine vitamin, vitamin D, which is so important for the absorption of calcium by the kidneys and into the bone structure. The minerals it contains is like an encyclopedia entry of minerals important to the human body. It's not so much what minerals dandelion contains, as what it doesn't contain.
The list includes phosphorus, iron, magnesium, calcium, potassium, silicon, manganese and boron, and the organic nutrients include lecithin, carotenoids, terpenoids, tannins, sterols, choline, inulin, aspargine and so on. It would take a whole book to describe the health benefits of each of these, but an attempt will be made later to discuss the more important of them.
Suffice it to say that the list contains antioxidants, anti-inflammatories, and substances that help to reduce blood cholesterol levels and also maintain the health of your blood and major organs. However, the effect of dandelion on the liver and the digestive system are due largely to substances known collectively as taraxacin. That is what gives dandelion its bitter taste.
What was once known as taraxin, is now known to consist of sesquiterpene lactones known as eudesmanolide and germacranolide, which although claimed to be unique to the dandelion, are very similar to other sesquiterpenes found in chicory. In fact, dicaffeolquinic acid and chicoric acid (dicaffeoyltartaric acid) have been found to comprise a significant proportion of the extract from dandelion roots, together with a number of phenolic acids and flavanoids. Each of these, of course, is important and effective antioxidants, responsible for many positive health effects in the body.
Among the more important of these is the stimulation of the circulation of the blood throughout the body. The sesquiterpenes are also believed to support the activity of the pancreas, and the presence of so many strong antioxidant species within the leaves and roots of the dandelion explains the traditional use of dandelion for the treatment of inflammatory diseases.
Antioxidants support the immune system that causes inflammation when it is under stress. Studies of rats have indicated that dandelion is effective in reducing acute pancreatis, which is itself an inflammatory condition. The large querticin glycoside and flavanoid content of dandelion root extract posses anti-inflammatory properties, and suddenly dandelion is beginning to take on the appearance of a 'wonder plant'.
However, let's get away from the technical stuff for a while, and check out exactly what you can use dandelion for. Pregnant and post-menopausal women can gain the benefit of all these nutrients detailed above by taking dandelion extract, and it also has a diuretic effect. Although mild, this can help to remove excess water from the body, and helps to reduce blood pressure and the effects of heart problems. LDL cholesterol levels can be reduced by virtue of its anti-oxidant properties, and can help to resolve minor digestive complaints.
Traditionally it is claimed to have been used as a laxative and a cure for rheumatism. The latter can be explained by its antioxidant effects, and the way the sesquiterpenes reduce the inflammation associated with rheumatism. It is this inflammation of the tissues that causes so much of the swelling and pain of rheumatism and arthritis. Anti-inflammatories help to reduce this effect.
Dandelion is also believed to stimulate the flow of bile from the gall bladder to the duodenum, and help promote the digestion of fats and oils, thus alleviating many of the digestive problems associated with a fatty diet. This also appears to have the effect of stimulating the appetite, and dandelion juice is frequently drunk before a meal for these reasons. It is believed to help bladder and kidney stones, and also helps to alleviate infections of the urinary tract.
Although dandelion is normally safe to take, those with problems associated with the bile ducts should not take it, and if you are already on diuretic drugs, or any medicines designed to lower your blood pressure, you should stay clear of dandelion extract. The same is true if you are taking lithium for manic depression since some of the components of dandelion juice can exaggerate the side effects. It is also recommended that diabetics do not use dandelion extract, and neither should anyone on blood thinning drugs such as Coumadin, or any other form of warfarin.
Although dandelion can be a very effective natural remedy for many conditions, you should always refer to your physician before taking it, since it could interfere with any medications you are currently taking. Your doctor might also be aware of certain medical conditions you have that, while you are not being treated for, could deteriorate in the presence of one of the constituents of dandelion extract.
Although all of this could suggest that dandelion is dangerous to take, in fact what it indicates is that it is very effective against many conditions, and that taking it could lead to the effects of an overdose of the treatment you are already on. Had it not so many contra-indications, dandelion wouldn't be as effective at doing what it does.

--
Buy Dandelion AT Vitanet ®, LLC


(https://vitanetonline.com:443/forums/Index.cfm?CFApp=1&Message_ID=1832)
---
ButterBur Extract



Date: April 29, 2008 10:49 AM
Author:
Darrell Miller (dm@vitanetonline.com)
Subject: ButterBur Extract

Butterbur extract is taken mainly from the rhizome, root and leaves of the butterbur, a member of the daisy family. They are very hardy and have creeping underground rhizomes and large leaves like those of rhubarb. Another name given to it is the sweet Coltsfoot, and they generally grow in the temperate climates of Europe, North Africa and South west Asia. They like damp conditions, specifically marshes and ditches, and also riverbanks where there are always plentiful supplies of moisture.
It has been used by Native Americans for headaches and inflammation, and has been shown to be an effective remedy for hay fever and to provide relief from painful menstrual cramps. Butterbur has also been used throughout the middle Ages to treat fever and the plague, and has been recorded in the seventeenth century as being used for asthma, wounds and coughs. However, one of its most important applications is in restore bladder function in the incontinent and semi-incontinent.
Urinary incontinence is typified by an unusually high frequency of urination – more than 8 times a day, an immediate strong urge to pass water or leaking and involuntary urination. Any two of these three indicates urinary incontinence. As people age their bladders become smaller, and by definition the periods between urination will reduce. This does not, however, suggest that bladder size is the cause of urinary incontinence.
Urination is caused by the contraction of the smooth layered muscle that surrounds the bladder, called the detrusor, a contraction in turn caused by neurons both in the brain and in the detrusor itself. This naturally contracts and expands according to the volume of urine in the bladder, and once the bladder is about half full the brain will tell you that the detrusor is ready to contract to expel the urine. However, if the time is not convenient, the cortex will suppress this desire until a more convenient time.
In incontinence, the desire is suppressed but the neurons still fire to contract the detrusor, expelling urine at inconvenient moments. Butterbur contains the sesquiterpenes petasin and isopetasin, which are known to reduce spasms in smooth muscle tissue and in vascular walls. It can therefore be used to control the involuntary spasms that cause urine leakage or expulsion against the patient's wishes. These sesquiterpenes are at highest concentration in the roots of the plant.
The effect that the sesquiterpenes have in inhibiting the synthesis of leukotriene in leukocytes tends to support this effect, since leukotrienes can cause contraction of vascular and smooth muscle tissue. Not only this, but the spasmolytic effect could also be explained by the inhibition of cellular calcium caused by the petasin isomers.
Many studies have indicated that the effectiveness of butterbur extract is also useful in the prevention of migraines. There has been a lot of research carried out on the use of butterbur extract on migraine sufferers, and the effective dose appears to about 75 mg twice daily. There is little evidence of it being a cure but as a prophylactic there appears no doubt of its efficacy: there have been too many positive results against placebos for its effect to be deniable.
It is significant that leukotriene can cause constriction of the small blood vessels in the veins, and so affect the flow of blood. Butterbur, in inhibiting its biochemical production, helps to keep these blood vessels open. Lekotrienes are also important components of inflammation, and altogether it appears that whatever the real cause of migraine, the petasin isomers in butterbur have an effect in inhibiting its initiation. Add to that the potential reduction in calcium content that can cause blood vessels to become less flexible, and the argument for its effectiveness is both irrefutable and well explained.
In one example of such a double blind study that is representative of many, a group of patients given 50 mg butterbur extract twice a day for twelve weeks experienced a 60% reduction in the frequency of attacks, a reduction in the severity of the attacks they did have, and a reduction in the length of the attacks. Although the vascular theory of the cause of migraine is no longer supported, maintenance of the vascular system appears to at least reduce the likelihood of attacks.
The effect of butterbur on asthma and other allergic reactions is also well documented. This again is due to its anti-spasmodic properties and inhibitory effect on the inflammatory immune response through the inhibition of leukotriene synthesis and the consequent positive effect on the metabolism of prostaglandin. Prostaglandins also constrict vascular smooth muscle cells, regulate the mediation of the inflammatory response and constrict general smooth muscle cells. All of these can lead a to a variety of disorders cause by smooth muscle spasms in additional to urinary incontinence, such as menstrual cramps, liver and gastrointestinal disorders and asthmatic conditions.
In one study of allergic rhinitis, administration of butterbur extract appeared to result in a reduction in the histamine and leukotriene content of nasal fluids and no difference was noticed between this treatment and histamine treatment. This was a useful study because histamines causes drowsiness and butterbur can be used as a substitute for histamine without the sedative effect. A study in Germany in 1993 has shown that the stomach ulceration caused by the anti-inflammatory medications for arthritis was reduced by the administration of butterbur extract
Cetirizine is a commonly prescribed prescription treatment for allergic conditions, and studies comparing that with butterbur demonstrated them to be equally effecting in reducing the symptoms typical of allergic reactions such as sneezing, runny nose and nasal congestion. 50% of the patients in the group took each and there was no difference in results. Again it was explained by the petasin limiting the production of leukotriene and histamine, both of which are produced by the immune response and promote mucous secretions and inflammation. They also constrict airways that can be serious to asthma sufferers
These studies are simply providing scientific evidence and explanations for the tradition use of this plant for such conditions. Butterbur has been used for centuries to treat such conditions all over Western Europe, and once again the use of traditional medicine has been supported by modern investigative techniques.

--
Vitanet ®, LLC


(https://vitanetonline.com:443/forums/Index.cfm?CFApp=1&Message_ID=1776)
---
Third- The Science (Putting It All Together) Boswellia & Inflammation



Date: April 03, 2008 12:44 PM
Author:
Darrell Miller (dm@vitanetonline.com)
Subject: Third- The Science (Putting It All Together) Boswellia & Inflammation

Frankincense has traditionally been used in Ayurvedic medicine for centuries, and is even mentioned in the Bible. The trunk exudes a resin containing mono- and sesquiterpenes that possess powerful anti-inflammatory properties. They are also well known antiseptics and astringents, and support the immune and respiratory systems.
These terpenes are commonly referred to as boswellian acids, and consist of a carboxylated pentacyclic triterpene with at least one more functional group. Both the alpha and beta acid have a hydroxyl (-OH) grouping, and there are also the acetyl (CH3CO-) equivalents with an acetyl group replacing the OH. There are other so-called-boswellian acids, and it is believed that they all play a part in the anti-inflammatory properties of the resin.
The acetyl derivatives are thought to be involved in the death of some cancer cells, particularly those involve in brain and colon tumors, and also leukemia. The way in which they achieve this appears to be a programmed progression that ends with the dying out of the cells rather than a violently destructive mechanism, which lends credence to the Ayurvedic belief that the treatment is a natural one designed by nature.
The anti-inflammatory properties of the acetyl triterpenes are due to their effect on leukotrienes that sustain the inflammatory reactions of many allergic reactions and also of asthma. They appear to inhibit the enzyme elastase in leukocytes; this is a crucial enzyme in the production of the chemicals that promote inflammation.
It has been established that the inflammatory response of the immune system is due to the action of specific enzymes, so it stands to reason that if you can inhibit these enzymes, then you will also inhibit the immune response to specific initiators and so reduce the pain involved. Bosellian acid in the form of triterpenes appears to contain these inhibitors, and this would appear to explain its effectiveness. Pinene and phellandrene are among the terpenes isolated from Boswellia.
A standardised dose of 60% - 65% of Bosellian acids is generally used, so if you are purchasing Boswellia this is what you should be looking for. Keep in mind that it is intended to treat inflammation, ands that inflammation is an indicator that something with your body is not quite right. Therefore, while inflammation is painful, and Boswellia may help, you should also treat the cause of the inflammation by treating the immune system.
(https://vitanetonline.com:443/forums/Index.cfm?CFApp=1&Message_ID=1741)
---
How to Manage Migraines Naturally: Magnesium - Feverfew - Butterbur - Ginger



Date: December 21, 2007 10:41 AM
Author:
Darrell Miller (dm@vitanetonline.com)
Subject: How to Manage Migraines Naturally: Magnesium - Feverfew - Butterbur - Ginger

Before you can understand how to manage migraines naturally, it is necessary to understand exactly what they are and how certain treatments could work. It is not generally known that the word 'migraine' means 'half the head' because it frequently hurts only on the right or the left of the head of sufferer. Some people with migraines do feel pain on both sides at once, although this is not generally the case.
A migraine occurs in stages which are activated by fluctuations in the hormone content of the blood. The 'aura', when you see spots and flashing lights in front of your eyes, is the first stage of a migraine attack, and during this time the blood vessels in your neck and head are contracting. You could also find it difficult to concentrate and your fingers could feel cold. At this point they do not have the headache that starts when the blood vessels begin to dilate.
Rather than the contracted blood vessels slowly returning to normal, your hormones have an excessively strong reaction, and cause them to dilate rapidly and become much wider than they should be leading to a severe headache due to pressure on the nerves. Different hormones can be involves with each attack, and the range of effective natural treatments reflect this fact. During this period, your brain could swell slightly, your muscles can tense up and other things can happen to the chemical and hormonal balance of your body. That is why some herbal treatments work for some but not for others, and different people find different treatments effective for them. What works for you might not work for somebody else if their migraine has a different cause. Basically, though, migraines occur in two phases, one being associated with an excess of hormones and the other with a shortage.
It is not easy to live with a migraine since it can be completely debilitating. Some just have a severe headache, while others are affected for days at a time. The headache can become before and after the onset of the shimmering lights and other optical effects that are generated by the brain. It would certainly be useful if those prone to migraines had one or more of the possible natural remedies to hand since there is rarely time to seek to seek professional medical help once the migraine begins, and through the use of natural remedies a potentially bad attack could be nipped in the bud, and at least its effect on you reduced.
MAGNESIUM
Magnesium is common in green leafy vegetables such as spinach and cabbage, whole grains, nuts and seeds. It is an essential mineral for human biochemistry, and is also needed with calcium for healthy bone development and maintenance.
Magnesium is a muscle relaxant, and relaxes the muscles of the blood vessels helping them to relax their dilatancy that cause the migraine pain. It is also useful to help the immune function, reduces blood pressure (by the same blood vessel relaxing mechanism) and also the rhythm of your heart. Magnesium therefore provides you with many health benefits, and though the western diet is not generally deficient in magnesium, some areas can be and a magnesium-containing supplement will not do you harm.
However, particularly high dose of magnesium can lead to nausea, diarrhea, low blood pressure and many other unpleasant side effects, so do not take more than the RDA (recommended daily allowance) in your supplement. Many studies have confirmed its effectiveness in reducing the symptoms of migraine, but not all studies have been successful. However, the condition is so debilitating to so many people, that it should be tried although not in excess. Make sure, however, that your doctor is informed since it could interfere with other medication you are taking for your migraine.
Riboflavin, vitamin B-2, is also believed to useful in reducing the duration and frequency of migraine attacks, working in much the same way as magnesium. It is known that there are many cases of people who suffer from vitamin B-2 deficiency also suffering from migraines, and a riboflavin supplement is also worth trying if you are a consistent victim of this condition.
FEVERFEW
Feverfew is the best known of the herbal remedies for migraine, and has been used for centuries in the treatment of fevers, headache, migraine and other painful conditions such as arthritis. The active ingredient is parthenolide, an anti-inflammatory that is also an anti-hyperalgesic, and that would explain its effect on reducing the pain. It also blocks lipolysaccharide-induced osteolysis by suppressing the activity of a eukaryotic transcription factor protein known as NF-kappaB that can cause a number of immune response problems, including inflammatory conditions such as arthritis, hence its use to relieve that condition.
Its effect on migraines could be explained by this activity in repressing the inflammatory response to certain stimuli that could be brought about by hormonal activity. Because it must be taken for a few weeks before the actual problem arises in order to be effective against it, feverfew is not effective to treat an existing attack, but to prevent future attacks. Double blind studies have proved its effectiveness in many tests, but not in all. However, if you take feverfew as a regular supplement in you diet, you might never have to try magnesium or vitamin B-2 supplements.
Some people swear by the leaves of feverfew, eating one per day which is easy way to take it. It is important, however, that you do so regularly, since it can take for up to 6 – 8 weeks for you to notice a reduction in your attacks. Don't give up after 5 or 6 weeks, but continue, since the results will be well worth it. If you stop for a week or two you will have to start all over again. You might get a sore mouth and perhaps mouth ulcers to start with, but these will eventually go once your body is used to it.
You are probably best not to take if you are pregnant since it could cause you to abort. Otherwise, however, it has been shown to be effective in many severe cases. Feverfew is bitter, and can be used as a tea with other herbs, such as rosemary, lavender and sage. If you are taking warfarin, aspirin or other blood-thinning drugs, see your doctor first, and the same is true of NSAIDs (non-steroidal anti-inflammatory drugs). If you are taking these for arthritis, the feverfew itself might be more effective!
If you are taking feverfew as a supplement using commercially available dried leaf then the recommended dosage is around 125mg of the dried leaf. It should contain at least 0.2% of parthenolide (0.25mg/daily), although other studies have indicated that a total of 0.7 mg parthenolide a day should be taken (100mg at 0.7%). Parthenolide is unstable so don't take it after its sell by or best by date.
BUTTERBUR
Butterbur is also useful in the treatment of migraines. The active ingredient here is petasin, a sesquiterpene ester that also has anti-inflammatory properties, all though it works in a different manner to feverfew. Here, it inhibits the activities of leukotriene generation in neutrophils and eosinophils, which indicates that it also possesses anti-allergenic properties that could help asthmatics that also suffer from migraines. It does not prevent the release of histamine, but does appear to reduce smooth muscle spasm.
You should never take the raw herb, only the extract, because it contains alkaloids that can harm you. The butterbur extract, however, is a perfectly safe supplement and found effective by many people in the treatment of migraine.
GINGER
If your migraine is at the front of the head, then you should try ginger. Unlike feverfew, ginger works on a migraine as it is occurring, and improvement can be achieved for a bad migraine within half an hour. In fact if, like many people, you can feel a migraine coming on, half a teaspoon of freshly ground ginger can stop the pain before it starts.
Many herbal treatments for migraine include a combination of some of the above remedies, and many people swear by them. However, migraine treatment is very personal, and you should use what works best for you. If you are also taking other medical treatments however, please make sure that you refer to your physician before using any others, and that includes herbal remedies or supplements.


--
Migraine support available at Vitanet, LLC &reg


(https://vitanetonline.com:443/forums/Index.cfm?CFApp=1&Message_ID=1678)
---
Natural Sweeteners: Which One Should You Take?



Date: December 09, 2007 03:23 PM
Author:
Darrell Miller (dm@vitanetonline.com)
Subject: Natural Sweeteners: Which One Should You Take?

There are many natural sweeteners to choose from if you want to avoid sugar, but don't want any of the artificial sweeteners over which there are a few questions. You can choose from xylitol, luo han, stevia and others, but before discussing these, let's have a look at the problems with sugar, artificial sweeteners and the American sugar industry.
Sugar as most people know it originates either from sugar cane or sugar beet, though by far the biggest American industry is in the cane. There are many different types of sugar, though that obtainable from cane sugar is sucrose. Sucrose is a disaccharide and carbohydrate, stored by plants as a reserve energy source to be used when needed. Humans cannot directly use sucrose, and it is metabolized in the body to glucose which needs the hormone insulin to help convert it into energy.
Insulin is produced in the pancreas, and a lack of it, or the body's failure to use it properly, is referred to as diabetes. There are two types of diabetes:
Type 1: A total lack or deficiency of insulin due to the pancreas producing insufficient quantities of insulin, or even none at all. This is often seen in young people and is generally cause by the immune system attacking the insulin-producing sells in the pancreas. The treatment for type 1 diabetes is to introduce insulin to the blood, normally by means of injections, plenty exercise and the adoption of a high carbohydrate low fat diet.
Type 2: This is strongly associated with obesity and weight, and is due either to insufficient insulin production by the pancreas (but not as deficient as for Type 1 diabetes) or an inability of the cells of the body to properly use insulin. Type 2 diabetes does not always require insulin injections, and can be treated by exercise, diet and weight control. However, there are occasions where insulin injections are also required. It tends to affect people older than those with Type 1 diabetes and 90% of cases are of this type.
Both types, however, are connected with an excess of glucose in the blood, into which most sugars are converted. A diet low in sucrose will go a long way towards helping people that suffer from either type of diabetes, and control of carbohydrate intake should include a reduction in the intake of sucrose in the form or beet or cane sugar. This accepted, then if you need a sweetener, a saccharide free natural sweetener would appear to be the logical choice.
You could opt for a synthetic sweetener, but they also have their problems. There is evidence that saccharin could be a carcinogen, and 'aspartame' disease is not a myth. The other artificial sweeteners also have sufficient questions that natural sweeteners would appear to be the obvious choice. But which? That is the question. Let's have a look at some and check out their pros and cons.
The first is Stevia. This is a South American herb that is 400 times sweeter than sucrose and yet is very low in calories and does not affect diabetics. Used throughout most of the world, it has not been approved by the FDA as a food additive due mainly, it would appear, to lobbying by the American sugar corporations. This is understandable, since mass substitution of sugar by stevia in processed foods is entirely possible, but would cost the sugar corporations billions.
However, it is available to purchase from health food stores, and does not appear to possess the problems that aspartame does. Unlike that sweetener, it can be used in baking and cooking, and is ideal for diabetics and people suffering from yeast infections such as candida. Such infections are aggravated by sugar in the colon, since yeasts love sugar, but they cannot survive on stevia. The safety of stevia has been proven through hundreds of years of popular use without any problems.
However, there are others. Luo Han Guo is a sweet Chinese fruit of which extracts are marketed as a natural sweetener. The plant it comes from is the Momordica grosvenori, a member of the cucumber squash family that grows in the mountainous areas of southern China. The sweeteners it contains are called mogrosides that are terpene glycosides, of which there are five different forms, the main one being termed mogroside-5.
The extract is available in the form of a powder consisting of around 80% mogrosides, and possesses around 250% of the sweetness of sucrose. This, too, can be used in cooking; because it is stable to heat and contains about 2% of the calories of ordinary sugar (one half teaspoon is equivalent to 25 teaspoons sugar). You can help 50 medicines go down for the same calories of getting one down using sugar!
Not only that but, like stevia, there are no known side effects. It has been used for many centuries in Chinese medicine in the treatment of gastrointestinal conditions and conditions of the respiratory tract. Unlike natural sweeteners, luo han has been found to be useful in helping to manage diabetes since it does not cause insulin levels to rise and are not involved in energy production, so have no effect on your weight. The mogrosides from luo han are also under study as inhibitors of certain tumors, and might be able to inhibit skin tumor growth. Other possible medical advantages include helping to reduce atherosclerosis and heart disease, so would appear to be a useful sweetener to use in your coffee!
Finally, xylitol. It was during World War II that Finnish scientists rediscovered xylitol that had been previously used in Germany as a sweetener in the late nineteenth century. The sugar shortage resurrected this substance that can metabolize without the need for insulin.
Xylitol is a substance that is found in some fruits and vegetables and also in corn cobs. In fact, it is a product that appears in animal metabolism, and so is perfectly safe. It is known to help support the immune system, and to help reduce the effects of aging. It possesses antibacterial properties due to its 5-carbon ring and has been approved by the FDA. Xylitol can replace sugar in most of its domestic uses, including in baking and as a natural sweetener. It is also used extensively in chewing gum as a sweetener that does not cause dental cavities due the acid caused by bacterial attack on the sugar.
However, one use to which xylitol cannot be put, nor any of the other natural sweeteners mentioned here, is in fermentation. Try these for your wine or beer and you will be very disappointed at the low alcohol level of your brew! This is also, however, one of the benefits of xylitol: it cannot feed the yeasts that cause candida or any other yeast infection. Although it is a saccharide, it is the same as the others in this respect.
So, which of these natural sweeteners should you take? The choice is yours since each has its own benefits with very few disadvantages and certainly no recorded side effects that we know of. Use stevia for superior sweetening effects, and make up a concentrated solution of it in water for your cooking. Use luo han if you have gastrointestinal problems, and use xylitol if you want fresher breath and to protect your teeth.
Use none for brewing or winemaking, and use any of them if you are diabetic. The choice is yours. These sweeteners are available at your local or internet health food store.
(https://vitanetonline.com:443/forums/Index.cfm?CFApp=1&Message_ID=1651)
---
Green Coffee For Protection Against Oxidative Stress



Date: November 17, 2007 11:46 AM
Author:
Darrell Miller (dm@vitanetonline.com)
Subject: Green Coffee For Protection Against Oxidative Stress

It is recorded that coffee drinking originated in Ethiopia in North East Africa, from where Arab traders introduced the plant to the Middle East. From there it moved to Turkey in the 15th century, where it was highly prized as a daily beverage due its invigorating properties. It is also believed that the infamous Captain John Smith introduced the plant to Virginia.
The Brazilian coffee trade was due largely to the introduction of the bean to that country by the French in 1727, and the Boston Tea Party of 1773 rendered it the only non-alcoholic drink worth consuming by the patriots of 18th century America. Now over 50% of Americans drink coffee daily, although this seems a somewhat conservative estimate, and the tea houses of England have largely been replaced by coffee shops and the ubiquitous Starbucks.
So much for the history of a beverage that has been prized for its stimulant properties, but recent research has established that not only is coffee a stimulating drink, but that it is a strong antioxidant due to its polyphenol content. However, not all forms of coffee have this property, only the green coffee bean before it has been roasted. Polyphenols are very powerful antioxidants that scavenge the free radicals that destroy body cells, and not only accelerate aging but also threaten the health of your cardiovascular system and the health of other major organs.
Free radicals are compounds with a spare electron. Normally the electrons in all stable molecules come in pairs, and any free electron without a partner is like a lovelorn bachelor. It will seek a mate, and take it from wherever it can find one. Usually it secures its partner by stealing an electron from one of our body cells. This can totally destroy the cell, as it might anybody who has its partner stolen, and cell destruction is not a good thing. It is the destruction of body cells that promotes the appearance that aging brings: the wrinkles and the loss of energy that is generated by healthy cellular activity.
Antioxidants destroy these free radicals, and come in a number of different guises. Vitamins A, C and E are all powerful antioxidants, as are many of the compounds that are essential to our biochemistry such as beta carotene and polyphenols. These polyphenols are found in practically all plants to a greater or lesser degree, and another rich source is grapes, and those found in green coffee beans are what are known as hydroxycinnamic acids the most abundant of which is caffeic acid. Another is chlorogenic acid, and together they form a very potent team in preventing the oxidation by free radicals of LDL (low density lipoprotein).
Low density lipoproteins are those that carry cholesterol from the liver to areas of the body that need first aid due to damage, such the arterial walls. However, this can be attacked by free radicals and oxidized which results in the deposition of excess cholesterol that can build up till it eventually constricts, and sometimes completely blocks, the major cardiac arteries. This is a serious condition known as atherosclerosis that can eventually lead to cardiac disease and arrest or to strokes if the artery is in the brain.
Not only do chlorogenic and caffeic acid help to prevent this from occurring, but they also help to prevent the cellular degeneration caused by the free radicals. They must be extracted from the green coffee bean because roasting or heating in any way, including brewing, destroys them. In fact, brewed coffee contains some potentially harmful substances called diterpenes that some believe can increase your chances of coronary disease by up to fifth if you drink coffee regularly over your lifetime.
It is also believed that green coffee extract can reduce the risk of diabetes due to its effect on your blood glucose levels. Evidence is coming to light that some polyphenols, including chlorogenic acid, might have inhibiting properties on the activity of glucose-6-phosphate, otherwise known as Robison Ester, which is involved in the metabolism of blood glucose and which is affected by diabetes which reduces its concentration. Chlorogenic acid is though to be able to redress this imbalance and not only reduce blood glucose levels, but increase the glycogen stored in the liver as an emergency energy source for the body.
Green coffee bean extract also possesses other beneficial properties, not the least of which is its effect in increasing the metabolism of fats in relation to carbohydrates. This assists in weight loss and also increases stamina. The decrease in the risk of diabetes of up to 50% in men, and slightly less in women, could be due to a combination of the regulation of glucose-6-phosphate and the regulation of blood glucose levels and glucose and weight management in general. The vast majority of diabetes patients are overweight.
In animal studies, the presence of chlorogenic acid appears to reduce the hyperglycemic peak that arises through the action of glucagon, a hormone used to counter hypoglycemia. The fact that chlorogenic acid reduced this sugar peak indicates its potential use in reducing abnormally high blood glucose levels. Another effect of this was an increase in the animal's glycogen level and in the level of glucose-6-phosphate in the liver.
This indicates a reduction in glycogenolysis, by which glycogen is ultimately converted to glucose-6-phosphate and glucose, thus increasing the blood glucose levels and also of gluconeogenesis which is the production of glucose from carbohydrates and some glucogenic amino acids. In other words, green coffee bean extract can help to regulate blood glucose levels by preventing the liver from producing glucose from glycogen and carbohydrates.
However, the biochemistry apart, it must be stressed that these benefits are not obtained by drinking coffee, and it has to be repeated that the active agents in providing them are destroyed by the roasting and brewing processes. It is only the green coffee beans that can be used for protection of oxidative stress of human body cells and the gradual degradation into premature aging and many other related conditions.
(https://vitanetonline.com:443/forums/Index.cfm?CFApp=1&Message_ID=1635)
---
Stevia: Sweeten Your Life With Out The Weight Gain



Date: November 13, 2007 02:55 PM
Author:
Darrell Miller (dm@vitanetonline.com)
Subject: Stevia: Sweeten Your Life With Out The Weight Gain

It is possible to sweeten your life with stevia, and without any weight gain, since it as exceptionally sweet herb. In fact it is member of the sunflower family, and is native to parts of South and Central America where it has been used as a sweetener since time immemorial. Also known as sugarleaf, it is a commercial crop, and is available as a dietary supplement.
Extracts of stevia have been found to be up to 300 times as sweet as cane sugar, although does not metabolize in the body to glucose. In fact it is thought to enhance the glucose tolerance of some diabetics, and can be used by people suffering from that condition as a natural sweetener, thus dispensing with the need for artificial sweeteners.
It is also useful for those on diets, especially carbohydrate controlled diets, and any other sweet-toothed person wanting to lose weight and still enjoy their favorite drink or desert. Many recipes have been published using stevia for the preparation of delicious sweets. So why is stevia so sweet and what other uses does it have?
Basically the sweet taste comes from glycosides, which are molecules in which a sugar is bonded to another molecule. The two main glycosides in stevia are called stevioside and rebaudioside. These are formed through glucose combined with the diterpene steviol in different ways, though some minor glycosides also contain rhamnose. Although they contain glucose, the glucose is not released into the bloodstream during digestion and the subsequent biochemistry.
Japan began the cultivation of the plant in the 1970s rather than produce artificial sweeteners that were suspected carcinogens (saccharin and cyclamate). Japan is now the world's biggest consumer of stevia, even being used in the Japanese Coca Cola plants. Around 40% of Japan's total sweetener volume is stevia. However, apart from its use as a natural alternative sweetener to sugar, stevia has specific properties, already alluded to, that renders it of particular attraction to certain groups of people, and we shall now take a closer look at these.
Insulin is a hormone produced by the pancreas that is essential to regulate the glucose content of the blood. It stimulates the cells of the body to take in blood glucose and convert it to glycogen that can be used for energy. Without insulin the blood sugars would increase in concentration without regulation leading to very serious health issues that would eventually result in death.
Diabetes is a condition in which the body either does not produce sufficient insulin, does not use the insulin it produces properly, or produces no insulin at all. Hence, a sweetener that did not exacerbate this situation by being eventually metabolized to glucose, as most sugars are in the body, would be of great benefit to diabetics. This is exactly what stevia is. It is a very powerful sweetener, 250 – 300 times sweeter to the taste-buds than sucrose, normal table sugar, and it does not metabolize to glucose. It is heaven-sent sweetener for diabetics that have a sweet tooth.
It is very safe for them and has been consumed for centuries without any side effects. In fact, studies have indicated that stevia might even regulate the pancreas and help to stabilize the levels of blood glucose in the body, rendering it an effective and safe supplement for those suffering from hypoglycemia (excess blood sugar), diabetes and candidiasis, a yeast infection that thrives on sugar.
Apart from that, stevia is also popular with those who are on a calorie controlled diet – or any other diet for that matter, since an excessive sugar intake invariably leads eventually to weight increase. The 21st century western diet is drowning in sugar, with up to 10 spoonfuls of sugar in every small bottle of cola. There is sugar in cookies, hot dogs, bread, soy sauce, ketchup, cans of beans and peas, and even sugar in cigarettes, though that is the least of the health worries there!
For the first time in history, there are now more overweight and obese people in the world than hungry people, yet the sugar corporations claim that there is no scientific proof that sugar leads to weight increase. Worldwide, diabetes kills 6 people every minute, and obesity caused by the consumption of too much sugar leads to Type II diabetes. It had been shown that fructose is a major player in that corn syrup (fructose) is contained in many soft drinks and foods.
One of the major problems with refined sugars is that they contain nothing but pure carbohydrate. All the vitamins, minerals and other nutrients have been removed, so that when they are consumed, your body has to provide these nutrients needed to metabolize the sugar to glucose and then to energy. Humans cannot live on sugar alone, and in fact you are better drinking water than corn syrup or cane sugar solutions since at least water does not make demands on your existing nutrient store.
It was noted in 1929 by Sir Frederick Banting, one of those scientists credited with the discovery of insulin, that there was a significantly large proportion of diabetes among the sugar plantation owners that ate large quantities of refined sugar, whereas there was none detected in the cane harvesters who were able to chew on only the raw cane. The raw cane contains the minerals and vitamins needed to metabolize the sucrose.
Stevia is a potential answer to this problem, and it is such an obvious one that there are a lot of politics regarding its use. The big USA sugar corporations will undoubtedly be opposed to it, and the FDA has refused to allow its use as a food additive, only as a dietary supplement, yet its use in Japan has been very successful. It is also used throughout East Asia, including China, Korea and Taiwan, and also in South America, Israel and some areas of the Caribbean. It is available as a green powder in its crude form, and also brownish syrup redolent of licorice, but also as a more refined white powder that is likely best used as weak solution due to its sweetness.
It is totally free of calories; this may come as a surprise to many since it tastes so sweet. It is an excellent sweetener for children's drinks since it does not cause cavities: unlike sugar it is not degraded by bacteria to produce the corrosive acid that eats into the enamel. It does not metabolize to a burst of energy that is practically addictive, since that generally then leads to tiredness and the need for more sugar to make up for it.
Stevia does not cause diabetes in any form, is not a food for yeast and it is beneficial to the pancreas. In short, it is a completely safe food supplement that has been used for centuries without ill effect, and if you want to prevent yourself from adding weight and protect against the possibility of Type II diabetes in particular, then stevia should be your sweetener of choice.
(https://vitanetonline.com:443/forums/Index.cfm?CFApp=1&Message_ID=1630)
---
Natural Remedies For Bumps, Bruises, Scrapes, and Insect Bites



Date: November 10, 2007 09:52 AM
Author:
Darrell Miller (dm@vitanetonline.com)
Subject: Natural Remedies For Bumps, Bruises, Scrapes, and Insect Bites

Whether you are a child or an adult you are as susceptible to the damage done to skin and soft tissue by hard activities as anybody else. So what can you look for if you decide have a day outdoors and face the dangers that you will come across that want to leave you bruised ,scratched, scraped, cut and itching from all the falls, knocks, stings and bites that most people experience when they are more used to spending their time indoors?
Bruises are caused by a knock, and can happen without you even being aware of it. The blood vessels get damaged and leak. If you notice it right away, you can lessen the degree of bruising by applying ice or cold water to constrict the capillaries and cut down the flow of blood leaking from them. Some people bruise easier than others, and excessive bruising for no apparent reason could be a symptom of a more serious underlying condition and you should see your doctor.
A bump, or lump, can appear for many reasons, but generally settles down after a while. It can simply be the body's reaction to a hard knock that did not damage the blood vessels, but prompted a natural swelling to protect the area. They can also be caused by insect bites. You don't always see these little pests – they have lunch then zip off without you even being aware of it until the area begins to itch and swell. However, if you have a lump under the armpit, in your neck or behind your ears it could be a swollen gland and you should contact your physician.
Everybody gets minor scrapes now and again, and when you spend any time outside you can get bitten by insects such as mosquitoes, midges, blackflies, horse flies – you name it, they will lunch on you as on any other animals. You can also get stung by vegetable nasties, though if you do then look around for a remedy. Strangely, many stinging plants have another plant close by that can be used as a remedy. This is likely because, after being stung, people just rubbed whatever was handy on the area and eventually these remedies were discovered.
Thus, dock leaves are often found beside nettles, and touch-me-not beside poison ivy. These are good natural remedies for stings caused through contact with these particular plants, and there are many other natural remedies that can be used for the other everyday hurts that people receive just for carrying out normal activities outside in a natural environment. Let's have a look at some of the natural remedies that people have used through the ages, and that are still used to this day, even in proprietary creams and salves.
Calendula, or marigold, is very effective in relieving skin irritations and inflammation. It can be applied topically to relieve the symptoms of bruises, cuts and scrapes, and also for the initial treatment of burns and scalds. It has anti-inflammatory properties and can be used on inflamed or infected cuts and skin lesions. These properties are believed to be due to the high level of flavonoids found in calendula that have anti-oxidant properties and help the immune function to do its work. Among these is the powerful Quercetin with its strong anti-histamine properties.
It also appears to possess anti-viral properties, though the reason for this is not clear and is still under investigation. Marigold also contains carotenoids and triterpene saponins, both of which will contribute to the medicinal effects. The dried flowers or leaves, or the fresh flowers, can be used and it is an old adage that pus will not form where marigold is used. It is also good for the treatment of insect bites and boils, where it appears to either prevent infection or clear up any that are there. It has also been proven to prevent the seeping of blood from the capillaries in scrapes, and to promote blood clotting.
Calendula was used during the First World War by British doctors to dress wounds and prevent infection. A dressing steeped in a mild solution of calendula extract was enough, and it likely saved many lives.
Another plant with similar properties is the alpine Arnica, which is useful to reduce the swelling and pain of bruises. It works simply by rubbing the leaves on the area when you have a fall or a hard knock. The active ingredients here are again flavonoids, and sesquiterpene lactones along with tannins, carotenoids and thymol. These, along with the flavonoids, stimulate the circulation and carry away any fluids trapped in bruises and swellings.
The sesquiterpene lactones act as anti-inflammatories and boost the immune system, helping to reduce swelling and pain. In fact terpenoid chemicals are common to many of the herbs and flowers that have found a use in the relief of pain in swelling and bruises. The same is true of Ledum, better known as Rosemary, traditionally used for the treatment of burns, ulcers dandruff, and dry skin and to get rid of lice among many other internal and topical applications.
The active ingredients of rosemary (ledum) include mono-, di- and triterpenes and also the ubiquitous flavonoids and camphor and linalool. If you wash down burns, grazes and cuts with a wash of ledum extract, then you will protect the patient from infection at the time when they are most vulnerable to infectious agents.
Hypericum has uses as an anti-inflammatory and antiseptic, and is therefore useful for exactly the same conditions as all of the above. It also has astringent properties, so that like Calendula, Hypericum can be used to prevent the capillary seepage that frequently leads to infections. The active ingredients here are apparently flavonoids again, with their antiseptic and anti-inflammatory properties.
Considering that they are among the most common antioxidants and anti-inflammatory agents in the plant world; it is no coincidence that flavonoids just happen to be contained in the vast majority of natural treatments for scratches, grazes and bruises. They reduce swelling, pain and inflammation, and also act as antiseptics by disrupting the cell walls of bacteria.
Hypericum is well known by its alternative name St. John's Wort, where it is used in the treatment of depression. However, the active ingredients here are mainly hyperforin and hypericin, which have little to do with the topical benefits of the plant.
If you have suffered from insect bites and stings, then you would have been thankful had you brought some Apis Mellifica with you. Obtained from bees, this again contains terpenes among many other chemicals, and is used paradoxically in the treatment of bee stings and other insect stings and bites. It's amazing how many of these old remedies contain terpenes of various types and also flavonoid chemicals. It is useful for most rashes that have raised puffy lumps, such as hives.
Finally, if you manage to stay out without getting any bruises, abrasions, scratches or bites, you will be very lucky. However, if you get sunburn through being out in the sun too long, just look around for some stinging nettle, or Urtica. The leaf contains polysaccharides and lectins that stop the production of prostaglandins in the body that cause inflammation. Your sunburn will ease and you be able to return home relatively symptom free from your day outdoors.
These natural remedies can be hard to find growing naturally due to many factors such as the time of year or your geographical location these herbs may grow in. Alternative sources are available at your local health food store where you can find all the above mentioned herbs in ointments and creams specifically formulated for your needs.
(https://vitanetonline.com:443/forums/Index.cfm?CFApp=1&Message_ID=1624)
---
Build Healthier Skin With Antioxidant Rich Skin Moisturizing Lotions



Date: November 02, 2007 04:32 PM
Author:
Darrell Miller (dm@vitanetonline.com)
Subject: Build Healthier Skin With Antioxidant Rich Skin Moisturizing Lotions

Antioxidant rich skin moisturizing lotions can help you to build healthier skin, since they can help to allow the appearance of the fine lines that eventually develop into the wrinkles that you dread.
Most people think about caring for their skin more in the summer when the sun is hot than in the colder winter months, but cold can also dry out your skin since you tend to sweat less. However, the summer brings with it the harmful ultraviolet rays of the sun to a greater or lesser degree depending on your climate. Tough leathery skin is generally associated with skin neglect by white skinned people in the hotter areas of the world such as Australia and the southern parts of Florida and California.
You should look after your skin since it is important to you. It not only keeps everything inside that should be kept inside, but also generates vitamin D and contains the temperature control system that your body relies upon. Elephants flap their ears, dogs pant and humans sweat! Without your skin you would be in a bad way, so you should look after it. If you don't keep it supple it gets dry and hard, wrinkled, itchy and can crack, into which the bugs and viruses needed to make you ill can enter.
All of this occurs when your skin loses its moisture. In order to keep it in tip top condition, and keep yourself looking young and attractive, you should keep it moist through the use of artificial moisturizers if necessary. So why does your skin dry out and how do moisturizers work to help overcome the effects of drying?
In fact the major problems that occur with your skin due to exposure to sun in the summer have nothing to do with drying out. Your skin actually does, as suggested above, become more affected by dryness in the winter when the relative humidity is low. It is in winter that you have to use lip moisturizer because of dry and cracked lips, not summer. However, summer has its dangers, even more than winter.
It is the UV radiation from the sun that damages your skin and can ultimately lead to skin cancer. The UVA and UVB radiation are at different wavelengths and have different effects. The combination, however, causes wrinkles, skin disorders when aging, premature aging, and dry leathery skin. Part of this is believed to be due to the breakdown of the collagen in the skin that maintains its elasticity, free radical damage and inhibition of the immune system.
When UV radiation breaks down collagen it causes the accumulation of abnormal tissue. When this builds up, enzymes are produced that are intended to repair the collagen, but sometimes it does not work properly and produces a disorganized and random accumulation of collagen fibers that eventually result in wrinkles.
Free radicals are chemicals that have a free electron available, rather than having all electrons in pairs as in stable compounds. It is therefore unstable and will steal an electron from healthy tissue and so damage the cell that it takes it from. Eventually, the cells die and genetic material within the cells can be altered. This can cause wrinkling of the skin and underlying tissues or even cancer by changing the DNA and RNA contained within the cell.
The final defense of the body against cell damage is paradoxically apoptosis, which is suicide by the damaged cells to prevent them becoming cancerous. This is what you see when your skin peels after sunburn – it is deliberate action on behalf of the cells of your skin sacrificing themselves to save the body as a whole. UV exposure can prevent this from occurring which is why it can lead to some forms of skin cancer.
However, it is the action of oxidants on the skin that cause most damage. The so-called drying out of skin is largely due to oxidant damage more so than to loss of moisture. The sweat glands in your skin can produce lots of moisture, but nothing can be done about free radicals other than provide the help of antioxidants to kill them off. Antioxidants destroy free radicals with glee, and hunt them down wherever they are. The common antioxidants in your body are vitamins A, C and especially the powerful vitamin E. That is why so many skin creams contain vitamin E, and sometimes also vitamin A.
However, there are many more antioxidants than these. Astaxanthin is one. 'Asta what?' I can hear you say, and I am not surprised. It is not very common in health stores, but has been approved by the FDA and in Europe as a food colorant. It is a terpene carotenoid, though does not break down to vitamin A in the human metabolism as other carotenes do. It is claimed to be fifty times more powerful as an antioxidant than vitamin E and acts as an internal sunscreen in the skin by blocking the harmful effects of UV radiation at cellular level.
It is available naturally in krill, salmon, trout, crustaceans and some bird feathers, and is extracted from microalgae. Not all sources are palatable and it is best taken as a supplement, or to protect the skin, in a cream. Another super-antioxidant is pycnogenol. However, be aware of purchasing it under this trade name in the USA, since the term has been hijacked by others who are selling a different product under that name. The true chemical pycnogenol as named by Frenchman Dr. Masquelier is a very strong antioxidant: any others are mere imitations that are not the same product.
Chemically, pycnogenol is a proanthocyanidin, a flavanol extractable from grape seed or pine bark. Any product that comes from a different source cannot be pycnogenol. That said, the product is able to strengthen the skin and prevent wrinkles through its effect in scavenging free radicals. It stops the free radicals from destroying the cells of the skin and causing premature aging. Whether the chemical is extracted from pine bark or grape seed appears to make no difference. The chemicals are virtually identical, or should be if they are from the right form of pine bark.
The polyphenols in green tea also eradicate free radicals. They too are very strong antioxidants, just one of the remarkable properties of this plant. However, none of these will be of much help unless specifically applied to the skin. If taken internally, they will do a great job of mopping up free radicals in the blood, but very little will actually reach the skin.
In order to build healthier skin, you will have to use antioxidant rich skin moisturizing lotions that apply moisture to your skin, but more importantly also apply these powerful antioxidants. If you really want to maintain good looking wrinkle-free supple skin in sunny climates, then look for one or more of the above substances as an ingredient in your moisturizing lotion.


--
Moisturizing Lotions and skin lotions/a>



(https://vitanetonline.com:443/forums/Index.cfm?CFApp=1&Message_ID=1614)
---
Artemisinin For Better Health And Wellness




Date: October 25, 2007 02:09 PM
Author:
Darrell Miller (dm@vitanetonline.com)
Subject: Artemisinin For Better Health And Wellness

Artemisinin, also called Ching-hao-su is a herbal medicine extracted from the sweet wormwood herb, also known as the Artemisia annua. Asians have been using the leaf for centuries to cure simple ailments such as colds and parasitic infections, but it has recently become big business for its effect on malaria.
Sweet wormwood is predominantly a Chinese herb, used for over a thousand years for treatment of a large variety of conditions including malaria. It has also been used to treat wound and skin diseases, and has been recorded as far back as 200 BC as a component of Chinese prescriptions for specific illnesses.
Although the origins of sweet wormwood are in Asia however, it is now grown throughout the temperate regions of the world, and reaches its best in midsummer. Although best known today for its use in treating malaria, its medical uses include treating bronchitis, fevers and general feelings of malaise. It is primarily grown now for the supplement industry and as a non-prescriptive natural cure for malaria. It is a common and favorite herb for Chinese herbalists and sold both in the herbal form and as the extracted artemisinin.
Although there is a wide variation in the artemisinin content of sweet wormwood according to where it is grown, and under different agricultural conditions, it is the main active ingredient. Chemically, it is a sesquiterpene lactone containing an endoperoxide bridge that will be discussed later.
In order to attain the optimum yield of active artemisinin, the plant has to be grown in the right site for cultivation and fed with the correct fertilizers, the proper strain of the herb must be selected and the method of extracting the active chemicals is also critical. These are secrets that have been used for centuries by the Chinese herbalists who are masters of their craft and are now known to the west and being applied to scientific production of the extract.
There are benefits of artemisinin other than its effect on malaria, but that is the best known of its uses, so let's have a look at that first. The herb has been used for a long time to treat parasitic infections, mainly flukes and worms that place great strains on the body having not only to feed these unwanted creatures, but also to excrete their waste and by-products. Malaria is caused by such a parasite, any one of four types in fact, and artemisinin appears to be just as effective on them.
The chemical contains what is known as an endoperoxide bridge that reacts with iron. The product of this reaction is a free radical, normally unwelcome in the body. However, malaria parasites contain high levels of iron, and the artemisinin reacts with that iron, forming free radicals that then go on to kill off the parasite. The free radicals that we take supplements to destroy, actually work for us in the destruction of the parasite that cause malaria. There is a silver lining in every cloud!
The reason that the medical world is so excited with this material is that malaria is second only to tuberculosis in its impact on world health. The problem is that the parasites that cause it have become largely resistant to the normal cures. They are not, however, resistant to the endoperoxide chemistry contained by artemisinin. It is now the major hope of world leaders in the fight to stop the inexorable increase in deaths due to malaria.
Now for the other applications. Another major use of the chemical is in the fight against cancer. Those cancers that involve iron rich cells can be disrupted by artemisinin by the same mechanism that kills off malaria bacteria. It is not only parasites that are susceptible to free radical action, but also human cells, and if these can be selectively destroyed, then it is a step forward towards a cure for cancer. Such a cure does not yet exist, but mechanisms such as the endoperoxide bridge provide a means of controlling at least some cancers, the best results being obtained with leukemia and colon cancer. That is not to say, however, that cures for these cancers are currently available since tests are still under way. However, it would do no harm to use sweet wormwood or the artemisinin extract as a supplement.
Cancer cells tend to accumulate iron because it is needed in the cell division process that cancer takes advantage of. However, if cancer cells could be persuaded to accumulate more surface iron, or were artificially exposed to it, then perhaps the endoperoxide mechanism would be more effective. Studies on this mechanism of controlling cancer are currently under way.
At a more mundane level, if you suffer from intestinal parasites, then one or two milligrams each day should see them off. It has also been effectively used to deal with colds, coughs and other general conditions, but most effectively against those that cause fever of one kind or another. It has been used in Chinese medicine as a form of 'cure-all' to be used when specific remedies failed. Its greatest current uses are, however, in cancer and especially malarial treatments.
You have to be careful with artemisinin since it can be toxic if taken in the wrong form. The least toxic, and most active, is the water soluble form known as artesunate. However, it lasts the least time in the body and has to get to work quickly. The oil soluble form, artemether, is the most toxic, but can cross from the blood to the brain. However, the parent form, artemisinin is the very safe itself, and can also cross the blood-brain barrier and while some tend to use a combination of the three, others prefer just the parent form.
If you take too high a dose you can suffer neurotoxicity which makes you wobble when you walk, and makes you impervious to certain levels of pain. However, such doses are next to impossible accidentally, and there have been very few reports of adverse effects in humans. It should not be used for at least a month after you have had radiation therapy because that tends to release iron that can be attacked to form free radicals. The recommended dose is 200 – 100 mg daily though the doses should be spread throughout the day. It should also never be taken within 2 hours of any other antioxidant such as vitamins A, C and E. Otherwise artemisinin can be safely used for better health and wellness in the way that the Chinese have been using it for centuries. Artemisinin is available at your local or internet vitamin store.

--
Buy Artemisinin at Vitanet, LLC &reg


(https://vitanetonline.com:443/forums/Index.cfm?CFApp=1&Message_ID=1606)
---
What are you really Getting?



Date: August 21, 2006 05:20 PM
Author:
Darrell Miller (dm@vitanetonline.com)
Subject: What are you really Getting?

Supplement labels can be confusing!
The list of ingredients on some supplement labels can tax the mind of even a Ph.D. in nutrition!  What's worse, although labeling laws exist to counter misleading and non-uniform labeling, confusing and deceptive labeling, confusing and deceptive labeling practices continue to abound.  Here's some help to aid you in making better sense of supplement labels.
1.Begin at the Bottom
The supplement facts panel on the label of every nutitional supplement sold in the U.S. tells you about active ingredients in a product. Before analyzing this information, look beneath the panel, where the OTHER INGREDIENTS are listed.  Here, at a glance you can begin to spot a questionable product.  Synthetic colors, flavors, preservatives, or the absence of certain information, are early warning signals. 
Poor Label

Good Label

1.other ingredients: Cellulose, stearic acid, sucrose, sodium, silicoaluminate, talc, titanium dioxide, mineral oil, FD&C red #40, FD&C yellow, aluminum lake, polysorbate 80.

other

ingredients: Cellulose(capsule), vegetable magnesium state, silica.

this

product contains no gluten, wheat, yeast, eggs or dairy, no synthetic colors or flavors , and no toxic levels of lead or other heavy metals.
Lot# 123456

Expires: 01/08 or use by: 01/08
Other Ingredients: supplements can be natural only by degree, since their manufacture often requires the use of binders, flowing agents and other items.

 

Such materials may come from natural and artificial sources. They must be listed in descending order by quantity.
Contains No / May Contain:

 

Sometimes, supplements are derived from sources that could cause reactions in allergic individuals (

eg

. Soy, shellfish).

 

Better labels tell you which allergens are absent, as well as those which may be present.
Expiration date & lot Number: shelf life varies fro different supplements, but most will diminish in potency and quality over time.

 

Better labels provide a USE BYE or EXPIRATION date.

 

They also note a LOT NUMBER for identifying product origin (for tracking any product related problems).
2.Directions, Dose & Value
Poor Label

Good Label

DIRECTIONS: Take 6 tablents daily, two with each meal.
Directions: Though not required on labels, directions tell how and when to take supplements.  This is important because timing your doses can affect absorption. In general:
<![if !supportLists]>· <![endif]>Vitamins are best absorbed when taken with food, and in divided doses throughout the day.
<![if !supportLists]>· <![endif]>Fat-soluble vitamins (A,D,E,K) require dietary fat for absorption, so are best taken with meals.
<![if !supportLists]>· <![endif]>Many minerals can be absorbed effectively at any time.
<![if !supportLists]>· <![endif]>Most herbs, probiotics, amino acids & proteolytic enzymes (not digestive enzymes, which should be taken with meals) are best taken on an empty stomach.
Poor Label

Good Label

Supplement facts

serving size 3 tablets
servings per container 20
% DV (Daily Value)

Supplement facts

1. Serving Size 2 Tablets

2. Servings per container 30

3. % DV (Daily Value)
1. Serving size: SERVING SIZE is required on labels. It recommends the number of tablets, capsules, spoonfuls, ect. Taken at one time.  Be ware that a serving is not necessarily the total recommended daily amount.
<![if !supportLists]>2. <![endif]>Cost-Effectiveness: To determine, first find the SERVING SIZE.  Then read the directions to see how much servings are suggested daily.  Finally, divide the number of servings needed into the number of SERVINGS PER CONTAINER.
Example: Assuming the two bottles above have the same ingredients and cost. The product on right offers more servings, and is a better buy. Product on left just has less nutritive ingredients, or more filler, in each pill.
<![if !supportLists]>3. <![endif]>% DV (Daily Value): The daily value of a nutrient represents the amount expected to meet the daily needs of an "average" healthy person.  On labels, % DV indicates provided by one serving.  DVs have not been established for herbs, essential fatty acids and other nutrients.
Note: Many experts in nutrition think that suggested DV levels for some nutrients are far too low to optimize health.  This is why certain ingredients may be present at greater than 100% DV levels.
3.Games Labels Play
There is no free lunch in the world of supplements.  A bottle that costs less probably contains less – either fewer nutrients, or less effective forms of nutrients.  Educate yourself; compare ingredient amounts, forms and sources, and watch out for labeling tricks such as these.
"Padding" the label
"padding" the label is a common way for supplement marketers to make their ingredients list look more complete and beneficial than it really is.  Padding methods include:
Poor Label  amount per serv.

Good Label  amount per serv.

1.CoQ10……….1000mcg

2.Oat Bran………20mg

   Oat fiber……….1mg

3. Oat flavonoids…25mcg

1. CoQ10………….50mg
Pixie Dust:

 

Adding useful ingredients in therapeutically useless amounts. Some brands use tiny amounts of nutrients just to get the ingredient on the label.

 

Learn how much nutrient is required, and be watchful of inappropriate measurement sizes. (See Weights & Measures below.)
Example: CoQ10 useful range is 30mg to 400mg (milligrams.)  product on left provides 1000mcg  (microgram) of CoQ10, the equivalent of just one mg!  product on right provides a beneficial 50mg.
Sounds Good:

 

Adding impressive but irrelevant ingredients, often in useless amounts, that are of no benefit to the formula.
Example: Whole grains such as oats are part of a heart healthy diet, but the product on left provides less than a pinch 20mg of oat bran.  Product on right includes no irrelevant ingredients in useless amounts.
Expanding Assets:

 

Separately listing the parts of a single ingredient to give the illusion of additional ingredients.

 
Example: Fiber and flavonoids are part of oats, not more ingredients.
The "Name's the Same" Game
A common trick is to provide unproven, weak or useless forms of familiar, good ingredients.  Buyer beware!
Poor Label  .

Good Label   .

Pygeum Bark Powder

Pygeum Africanum…..100mg

Pygeum Bark Extract

Pygeum Africanum (Standardized to 13% total sterols……….100mg
Example: Studies suggest that Pygeum bark standardized extract helps support prostate health.  Product on left uses unresearched powdered bark.
Proprietary Blend = "It's a Secret"
Some companies may hide the quantity and quality of their ingredients by calling their formula  a "Proprietary Blend."  This term may allow manufacturers to use a lot of nutrient from a cheap source and very little from a good source without disclosing how much of each you are actually getting. 
This deceptive practice is legal—as long as the secret blend:
<![if !supportLists]>· <![endif]>Is labeled "Proprietary Blend" (or fanciful trademark name)
<![if !supportLists]>· <![endif]>Lists individual nutrients in descending order by weight
<![if !supportLists]>· <![endif]>Lists the total weight per serving
When you see the word "Proprietary," ask: "how relevant is the first or second ingredient?"  Sometimes, the most abundant ingredients are either fillers, or inexpensive, less effective forms.
Poor Label              amount per serv.

Good Label             amount per serv.

Special Proprietary Women's Blend

Alfalfa herb, Black Cohosh root, Chaste Tree berry, Dong Quai root, Licorice root………….350mg

Black Cohosh root

Cimicifuga Racemonsa (2.5% total triterpene glycosides)…….125mg

Chast Tree berry

Vitex agnus-castus (0.5% agnusides)………………..100mg

Dong Quai root

Angelica sinensis (5:1 extract)..75mg

Licorice root

Glycyrrhiza glabra……………50mg
Example: Legally, product on left could contain 99% alfalfa filler and only 1% of all the other herbs together! The Good Label tells all.
Hiding Outside the Box
Another clever way to hide the quality of ingredients is by listing them outside the Supplement Facts box, in the Other Ingredients section located beneath the box.  This section is usually intended for listing agents used in the tableting or encapsulation process.
Poor Label

Good Label

Other Ingredients: Cellulose, stearic acid, spirulina, lycopene, grape seeds.

Other Ingredients: Cellulose, vegetable magnesium stearate.
Example: Agents used in supplement manufacture (i.e. cellulose and stearates) should be listed under Other Ingredients.  Product on left also uses this section to list catchy sounding spirulina, lycopene, and grape seeds.  With no amounts listed, assume these ingredients are present in low levels that provide little value.  A supplement maker who is proud of a product's nutritive ingredients will fully disclose amounts within the Supplement Facts box not list these ingredients along with manufacturing agents in the Other Ingredient section.
4.Understanding Herbs
Herb Forms: Powders, Tinctures, Extracts
The form, preparation and concentration of an herb affects its potency and influences the herb's potential for therapeutic effectiveness.  the potency of all herb forms except standardized extracts are uncertain and depends on factors invisible to the consumer (i.e. soil quality, rainfall, seasonal climate, harvesting methods, storage methods and age).
            Know Your Plant Parts: Medicinal plants often have specific parts that are most effective therapeutically, such as the root for goldenseal, the leaf for raspberry, and the blossom for clover.  Products using irrelevant plant parts may cost less, but offer little or no benefit!
Powdered Herb
Often encapsulated or used as tea, powdered herbs are more likely than other forms to lose potency when exposed to air.  Fresh, high quality powdered herb may add therapeutic or nutritional value to a supplement.  Low quality powders may provide little benefit.  Look for expiration or "use by" dates.
Poor Label

Good Label

Saw Palmetto………..320mg

Saw Palmetto berry

Serenoa repens……320mg
Example: If the label doesn't say otherwise, assume the form of herb is powdered.  Better labels specify plant part and latin name (genus and species).  Sometimes a less effective species of a plant is used to save money.  Check to see if other related species may be equally effective.
Tinctures and Fluid Extracts
Tinctures contain the soluble parts of dried or fresh herbs, often extracted in a mixture of alcohol and water, vinegar or glycerin.  Tinctures are usually dispensed by drops. This form is more stable and thus has longer shelf life than powdered herb.
Poor Label

Good Label

Saw Palmetto berry

Tincture…………..320mg

Saw Palmetto berry

Serenoa repens 1:5 tincture, 40% alcohol………………..320mg
Example: Better labels specify tincture strength as a ratio.  Regular tinctures are made using 1 or 2 parts herb to 10 parts solvent, yielding strength ratio of 1:10 or 1:5.  higher potency tinctures (also known as fluid extracts) use more herb in less solvent, yielding stronger 1:3, 1:2, or even high strength 1:1 ratios.
Concentrated and standardized extracts
Concentrated or standardized extracts (solid, powdered, liquid) are generally prepared from evaporated herbal tinctures or teas.
Poor Label

Good Label

Saw Palmetto Berry Extract

..

……..320mg
Saw Palmetto berry standardized extract………..320mg

Saw Palmetto berry

Serenoa repens extract 5:1…………320mg

Saw Palmetto berry

Serenoa repens (standardized to 85%-95% fatty acids and sterals)………320mg
Concentrated extracts commonly use 4 to 8 parts of plant matter to make 1 part extract (4:1 to 8:1).

 

Some may use up to 200 pounds of herb to make 1 pound of finished product (200:1)!
Example: A better label tells you the concentration strength by noting the ratio of herb to extract.  This is often appears after the plant name.
Standardized Extracts are lab-analyzed to provide a verified amount of one or more nutritive ingredients.

 

In many cases, proportional amounts of other constituents are also present, retaining the natural "fingerprint" of the whole herb.

 

Standardized extracts are the most consistent, and often the most potent, form of an herb.

 

They are used in the majority of studies demonstrating therapeutic effectiveness.
Example: Standardized extracts provide a set percentage of an herb's researched nutritive ingredient.  Useless this percentage is noted on the label, the term "Standardized" is meaningless.
5.Beware of False Claims
Is it science of is it marketing?  To avoid being misled, question all claims on supplement labels as well as in advertisements.  Although government guidelines restrict the types of claims that manufacturers can legally use to promote their products, not all companies comply.  Many promises mount to little more than marketing hype.
Use common sense to decide if a claim seems realistic.  Be aware of emotionally charged, misleading language in advertising.
When doubt, contact the company and request information to support a claim.  Unbiased research and human studies are most relevant.  If the science seems legitimate, verify that the form and dose used in product match form and dose showing benefit in studies.
Weights & Measures

1 kilogram (kg) = 1000grams (g)

1 gram (gm) = 1000 milligrams (mg)

1 milligram (mg) = 1000 micrograms (mcg)

1 liter = 1000 milliliters (ml)

946 milliliters (ml) = 1 quart

30 ml = 1 fluid once

1 teaspoon, medical = 5 milliliters (ml)

1 tablespoon = 15ml = ½ fluid ounce

28.35 grams (gm) = 1ounce

1 kilogram = 2.2 pounds

Vitamin E

Measured in mg alpha-tocopherol equivalents 1 mg alpha tocopherol = 1.49 IU

Beta Carotene 1mg = 1667 IU

Vitamin A

1 RE (retinol equivalent) = 5 IU

1 RE = 6mcg of beta carotene

1 RE = 1mcg of retinol

Vitamin D

Measured in mcg cholecalciferol

1 mcg cholecalciferol = 40 IU


--
Buy Discount Vtiamins Vitanet &reg



(https://vitanetonline.com:443/forums/Index.cfm?CFApp=1&Message_ID=1353)
---
Butterbur Extract Fact Sheet



Date: December 08, 2005 04:22 PM
Author:
Darrell Miller (dm@vitanetonline.com)
Subject: Butterbur Extract Fact Sheet

Butterbur Extract Fact Sheet
Neil E. Levin, CCN, DANLA 8/1/05

LIKELY USERS: People wanting to support healthy blood flow to the brain and healthy neurological function 1-6,10 Those maintaining normal seasonal immune responses 7-10

KEY INGREDIENTS: 75 mg of Guaranteed Potency Butterbur Root (Petasites hybridus) Extract, min. 15 Sesquiterpenes as Petasines; 200 mg of Feverfew Leaf (Tanacetum parthenium) min. 0.4% Parthenolides

MAIN PRODUCT FEATURES: Butterbur (Petasites hybridus) is a native shrub of Europe, North America, and Asia that has been used by herbalists for centuries. Modern scientific studies have demonstrated that Butterbur supports healthy blood flow to the brain and healthy neurological function.1-6, 10 In addition, Butterbur may help to maintain balanced seasonal immune responses.7-10 In a synergistic base of guaranteed potency Feverfew leaf.11-26

ADDITIONAL PRODUCT USE INFORMATION & QUALITY ISSUES: NOW Butterbur is free of harmful levels of Pyrrolizidine Alkaloids (PAs), the undesirable compounds naturally found in Butterbur, so it is safe to use regularly.

SERVING SIZE & HOW TO TAKE IT: Take one VCap one to three times per day, or as directed by your physician.

COMPLEMENTARY PRODUCTS: Magnesium, Ulcetrol, B-2, B-12, Fish Oil (EPA, DHA), SAM-e, Ginger, Ginkgo Biloba

CAUTIONS: None.

SPECIFIC: Do not discontinue use abruptly; taper off use if discontinuing. Discontinue use at least 14 days before surgery or oral surgery. Use with caution if you have ragweed allergies or blood disorders and let your physician know that you plan to use it before you take it. May be contraindicated for pregnant women.

GENERAL: Pregnant and lactating women and people using prescription drugs should consult their physician before taking any dietary supplement. This information is based on my own knowledge and references, and should not be used as diagnosis, prescription or as a specific product claim. Information given here may vary from what is shown on the product label because this represents my own professional experience and understanding of the science underlying the formula and ingredients. When taking any new formula, use common sense and cautiously increase to the full dose over time.

Disclaimer: These statements have not been evaluated by the FDA. This product is not intended to diagnose, treat, cure or prevent any disease. REFERENCES:

1. Diener HC, Rahlfs VW, Danesch U (2004) The First Placebo-Controlled Trial of a Special Butterbur Root Exract for the Preventio of Migraine: Reanalysis of Efficacy Criteria. Eur Neurol 51:89-97.
2. Lipton RB, Gobel H, Einhaupl KM, Wilks K, Mauskop A (2004) Petasites hybridus root (butterbur) is an effective preventative treatment for migraine. Neurology 63:2240-2244.
3. Pothmann R, Danesch U (2005) Migraine Preventiuon in Children and Adolescents: Results of an Open Study With a Special Butterbur Root Extract. Headache 45:196-203.
4. Rapaport AM, Bigal ME (2004) Perventive migraine therapy: what is new. Neurol Sci 25:S177-S185.
5. Wu SN, Chen H, Lin YL (2003) The mechanism of inhibitory actions of S-petasin, a sequiterpene of Petasites formosanus, on L-type calcium current in NG108-15 neuronal cells. Planta Med 69(2):118-124.
6. Wang G-J, Wu X-C, Lin Y-L, Ren J, Shum AY-C, Wu Y-Y, Chen C-F (2002) Ca2+ channel blockin effect of iso-S-petasin in rat aoritic smooth muscle cells. Eur J Pharmacol 445(3):239-45.
7. Lee DKC, Carstairs IJ, Haggart K, Jackson CM, Currie GP, Lipworth BJ (2003) Butterbur, a herbal remedy, attenuates adenosine monophosphate induced nasal responsiveness in seasonal allergic rhinitis. Clin Exp Allergy 33:882-886.
8. Lee DKC, Haggart K, Robb FM, Lipworth BJ (2004) Butterbur, a herbal remedy, confers complementary anti-inflammatory activity in asthmatic patients receiving inhaled corticosteroids. Clin Exp Allergy 34:110-114.
9. Lee DKC, Gray RD, Robb FM, Fujihara S, Lipworth BJ (2004) A placebo-controlled evaluation of butterbur and fexofenadine on objective and subjective outcomes in perennial allergic rhinitis. Clin Exp Allergy 34:646-649.
10. (No Author) (2001) Petasites hybridus (Butterbur). Alt Med Rev 6(2):207-209.
11. Hayes NA, et al. The Activity of Compounds Extracted from Feverfew on Histamine Release from Rat Mast Cells. J Pharm Pharmacol. Jun1987;39(6):466-70.
12. 2 Groenewegen WA, et al. A Comparison of the Effects of an Extract of Feverfew and Parthenolide, a Component of Feverfew, on Human Platelet Activity In-vitro. J Pharm Pharmacol. 1990;42(8):553-57.
13 Capasso F. The Effect of An Aqueous Extract of Tanacetum parthenium L. on Arachidonic Acid Metabolism by Rat Peritoneal Leucocytes. J Pharm Pharmacol. Jan1986;38(1):71-72.
14. 4 Bejar E. Parthenolide Inhibits the Contractile Responses of Rat Stomach Fundus to Fenfluramine and Dextroamphetamine but not Serotonin. J Ethnopharmacol. Jan1996;50(1):1-12.
15. 5 Prusinski A, Durko A, Niczyporuk-Turek A. [Feverfew as a Prophylactic Treatment of Migraine]. Neurol Neurochir Pol. 1999;33(Suppl 5):89-95.
16. 6 Barsby RW, et al. Feverfew Extracts and Parthenolide Irreversibly Inhibit Vascular Responses of the Rabbit Aorta. J Pharm Pharmacol. Sep1992;44(9):737-40.
17. 7 Pittler MH, Vogler BK, Ernst E. Feverfew for Preventing Migraine (Cochrane Review). Cochrane Database Syst Rev. 2000;(3):CD002286.
18. 8 Pattrick M, et al. Feverfew in Rheumatoid Arthritis: A Double-blind, Placebo Controlled Study. Ann Rheum Dis. 1989;48:547-49.
19. 9 Makheja AM, et al. A Platelet Phospholipase Inhibitor from the Medicinal Herb Feverfew (Tanacetum parthenium). Prostaglandin Leukotri Med. 1982;8:653-60. 20. 12 Drug Identification Number Notification. Drugs Directorate, Therapeutic Products Division, Health Protection Branch, Health Canada . Ottawa , Canada
20. 12 Drug Identification Number Notification. Drugs Directorate, Therapeutic Products Division, Health Protection Branch, Health Canada. Ottawa, Canada.
21. 14 Newall CA, et al. Herbal Medicines: A Guide for Health Care Professionals. London: The Pharmaceutical Press; 1996:119-21.
22. 15 PDR for Herbal Medicines, 2nd ed. Montvale , NJ: Medical Economics Company; 2000:307.
23. 16 Pribitkin ED. Herbal therapy: what every facial plastic surgeon must know. Arch Facial Plast Surg. Apr2001;3(2): 127-32.
24. 17 Schmidt RJ. Plant dermatitis. Compasitae. Clin Dermatol. Apr1986;4(2):46-61.
25. 18 Heck AM, et al. Potential interactions between alternative therapies and warfarin. Am J Health Syst Pharm. Jul2000;57(13): 1221-7.
26. 19 Newall CA, et al. Herbal Medicines: A Guide for Health Care Professionals. London : The Pharmaceutical Press; 1996:119-21.


(https://vitanetonline.com:443/forums/Index.cfm?CFApp=1&Message_ID=996)
---
Essential Oil Quality



Date: December 07, 2005 04:19 PM
Author:
Darrell Miller (dm@vitanetonline.com)
Subject: Essential Oil Quality

Essential Oil Quality
By Lou DeMers, Quality Assurance, January 7, 2005 The Importance of Species The quality of an essential oil, or the perception of this quality, involves many factors. One factor has much to do with the specific plant species used. When obtaining an essential oil, one must look past the common or trivial names and insist on the Latin binomial or scientific name. To do otherwise will result in the purchase and use of a material that is of lesser or no therapeutic value, and certainly of different aroma. Take, for example, Sandalwood essential oil. The highest quality oil is derived from the East Indian Sandalwood tree species Santalum album. This essential oil has been vigorously analyzed to determine that it contains 16 major components, the chief being the alpha and beta Santalols at not less than 90% of the total content. There are 12 other sesquiterpene analogues of Santalol, which also lend to the overall characteristic aroma associated with this essential oil. Additionally, much of the therapeutic value is attributed to the two Santalol isomers and their high content. Another sandalwood essential oil is the West Australian Sandalwood derived from the tree species Eucarya spicata, also called Santalum spicatum. While this essential oil does contain alpha-Santalol, it also contains other sesquiterpene alcohols that are not analogues of Santalol. Interestingly enough a typical analysis will state the free alcohol content (calculated as Santalol) as not less than 90%. But this is deceiving in that the actual Santalol content is much less than this at around 60-65%, and only the alpha isomer and not the beta isomer is present. A third lesser-known sandalwood is another Western Australian sandalwood called Santalum lanceolatum. The essential oil from this species contains no Santalol whatsoever. In conclusion, the Santalol content of the three sandalwood essential oils accounts for their very different aroma and therapeutic values, and care should be exercised to ensure the desired product is obtained. You can be assured that the NOW Quality Assurance team is looking at these issues when deciding how to source our raw materials so you can be assured of the highest quality products in our label.

LIST

--
Vitanet &reg



(https://vitanetonline.com:443/forums/Index.cfm?CFApp=1&Message_ID=989)
---
Astragalus Fact Sheet



Date: December 07, 2005 01:15 PM
Author:
Darrell Miller (dm@vitanetonline.com)
Subject: Astragalus Fact Sheet

Astragalus Fact Sheet
Neil E. Levin, CCN, DANLA 02/10/05

LIKELY USERS: Everyone seeking a healthy immune system; Those lacking energy

KEY INGREDIENTS: Astragalus Root Extract Powder 70% polysaccharides (200 mg)

MAIN PRODUCT FEATURES: A Chinese "tonic herb" used in Traditional Chinese Medicine for night sweats, diarrhea and lack of energy. Tonic herbs are often known as "adaptogens", helping the body adapt to stresses and modulating immune system responses. Some reports credit Astragalus with shortening colds and strengthening the heart.Astragalus additionally contains triterpene glycosides, also known as astragalosides.

ADDITIONAL PRODUCT INFORMATION: Vegetarian formula.May be useful to maintain the patient's immunity in dialysis patients, those with liver problems and those who have suffered from strokes, according to Chinese studies (not as a treatment for those conditions!).

SERVING SIZE & HOW TO TAKE IT: For everyday use take one to five caps per day, either with meals or on an empty stomach.

COMPLEMENTARY PRODUCTS: Immune Renew, Inositol Hexaphosphate (IP-6), I3C, Pometrol, mixed carotenoids and other antioxidants.

CAUTIONS: Pregnant & lactating women, children and people using prescription drugs should consult their physician before taking any dietary supplement. Do not take with AIDS drugs or if you have an autoimmune disease, though there is some (not enough) evidence that Astragalus may balance immune function for at least one autoimmune disorder. This information is based on my own knowledge and these references, but should not be used as diagnosis, prescription or as specific product claims.

Disclaimer: These statements have not been evaluated by the FDA. This product is not intended to diagnose, treat, cure or prevent any disease.

REFERENCES: 1. Ooi VE, Liu F. Immunomodulation and anti-cancer activity of polysaccharide-protein complexes. Curr Med Chem. 2000 Jul;7(7):715-29.
2. Zhang YD, Shen JP, Zhu SH, Huang DK, Ding Y, Zhang XL. Effects of astragalus (ASI, SK) on experimental liver injury Yao Xue Xue Bao. 1992;27(6):401-6. Chinese. PMID: 1442065
3. Sheng BW, Chen XF, Zhao J, He DL, Nan XY. Astragalus membranaceus reduces free radical-mediated injury to renal tubules in rabbits receiving high-energy shock waves. Chin Med J (Engl). 2005 Jan;118(1):43-9. PMID: 15642225
4. Yesilada E, Bedir E, Calis I, Takaishi Y, Ohmoto Y. Effects of triterpene saponins from Astragalus species on in vitro cytokine release. J Ethnopharmacol. 2005 Jan 4;96(1-2):71-7. PMID: 15588652
5. Li C, Cao L, Zeng Q. Astragalus prevents diabetic rats from developing cardiomyopathy by downregulating angiotensin II type2 receptors' expression. J Huazhong Univ Sci Technolog Med Sci. 2004;24(4):379-84. PMID: 15587404
6. Wang SH, Wang WJ, Wang XF, Chen W. [Effect of Astragalus polysaccharides and berberine on carbohydrate metabolism and cell differentiation in 3T3-L1 adipocytes]. Zhongguo Zhong Xi Yi Jie He Za Zhi. 2004 Oct;24(10):926-8. Chinese. PMID: 15553830
7. Shao BM, Dai H, Xu W, Lin ZB, Gao XM. Immune receptors for polysaccharides from Ganoderma lucidum. Biochem Biophys Res Commun. 2004 Oct 8;323(1):133-41. PMID: 15351712
8. Mao SP, Cheng KL, Zhou YF. [Modulatory effect of Astragalus membranaceus on Th1/Th2 cytokine in patients with herpes simplex keratitis]. Zhongguo Zhong Xi Yi Jie He Za Zhi. 2004 Feb;24(2):121-3. Chinese. PMID: 15015443
9. Guo FC, Williams BA, Kwakkel RP, Li HS, Li XP, Luo JY, Li WK, Verstegen MW. Effects of mushroom and herb polysaccharides, as alternatives for an antibiotic, on the cecal microbial ecosystem in broiler chickens. Poult Sci. 2004 Feb;83(2):175-82.
10. Shao BM, Xu W, Dai H, Tu P, Li Z, Gao XM. A study on the immune receptors for polysaccharides from the roots of Astragalus membranaceus, a Chinese medicinal herb. Biochem Biophys Res Commun. 2004 Aug 6;320(4):1103-11. PMID: 15249203
11. Zhang BQ, Hu SJ, Shan QX, Sun J, Xia Q. [Relaxant effect of Astragalus membranaceus on smooth muscle cells of rat thoracic aorta.] Zhejiang Da Xue Xue Bao Yi Xue Ban. 2005 Jan;34(1):65-8. Chinese. PMID: 15693127
12. Luo Y, Qin Z, Hong Z, Zhang X, Ding D, Fu JH, Zhang WD, Chen J. Astragaloside IV protects against ischemic brain injury in a murine model of transient focal ischemia. Neurosci Lett. 2004 Jun 17;363(3):218-23. PMID: 15182947
13. Tan BK, Vanitha J. Immunomodulatory and antimicrobial effects of some traditional chinese medicinal herbs: a review. Curr Med Chem. 2004 Jun;11(11):1423-30.
14. Shu HY. Oriental Materia Medica: A Concise Guide. Palos Verdes, CA: Oriental Healing Arts Press, 1986, 521–3. 15. Klepser T, Nisly N. Astragalus as an adjunctive therapy in immunocompromised patients. Alt Med Alert 1999;Nov:125–8 [review].
16. Qun L, Luo Q, Zhang ZY, et al. Effects of astragalus on IL-2/IL-2R system in patients with maintained hemodialysis. Clin Nephrol 1999;52:333–4 [letter].
17. Tang W, Eisenbrand G. Chinese Drugs of Plant Origin. Berlin: Springer Verlag, 1992, 1056.
18. Li SQ, Yuan RX, Gao H. Clinical observation on the treatment of ischemic heart disease with Astragalus membranaceus. Chung Kuo Chung His I Chieh Ho Tsa Chih 1995;15:77–80 [in Chinese].
19. Chen LX, Liao JX, Guo WQ. Effects of Astragalus membranaceus on Left Ventricular Function and Oxygen Free Radical in Acute Myocardial Infarction Patients and Mechanism of Its Cardiotonic Action. Chung Kuo Chung Hsi I Chieh Ho Tsa Chih. Mar1995;15(3):141-3.
20. Lei ZY, Qin H, Liao JZ. Action of Astragalus membranaceus on Left Ventricular Function of Angina Pectoris. Chung Kuo Chung Hsi I Chieh Ho Tsa Chih. Apr1994;14(4):199-202,195.
21. Geng CS, et al. Advances in Immuno-pharmacological Studies on Astragalus membranaceus. Chin J Integ Trad West Med. 1986;6:62.
22. Shi HM, et al. Intervention of Lidocaine and Astragalus membranaceus on Ventricular Late Potentials. Zhongguo Zhong Xi Yi Jie He Za Zhi. Oct1994;14(10):598-600.
23. Griga IV. Effect of a Summary Preparation of Astragalus cicer on the Blood Pressure of Rats with Renal Hypertension and on the Oxygen Consumption by the Tissues. Farm Zh. 1977;6:64-66.
24. Kurashige S, Akuzawa Y, Endo F. Effects of astragali radix extract on carcinogenesis, cytokine production, and cytotoxicity in mice treated with a carcinogen, N-butyl-N'-butanolnitrosoamine. Cancer Invest. 1999;17(1):30-5.
25. Wei H, Sun R, Xiao W, et al. Traditional Chinese medicine Astragalus reverses predominance of Th2 cytokines and their up-stream transcript factors in lung cancer patients. Oncol Rep. Sep2003;10(5):1507-12.
26. PDR for Herbal Medicines, 2nd edition. Montvale, NJ: Medical Economics Company; 2000:56. American Herbal Products Association. Use of Marker Compounds in Manufacturing and Labeling Botanically Derived Dietary Supplements. Silver Spring, MD: American Herbal Products Association; 2001.



--
Vitanet &reg



(https://vitanetonline.com:443/forums/Index.cfm?CFApp=1&Message_ID=984)
---
Immune Renew Fact Sheet



Date: December 07, 2005 01:07 PM
Author:
Darrell Miller (dm@vitanetonline.com)
Subject: Immune Renew Fact Sheet

Immune Renew Fact Sheet Neil E. Levin, CCN, DANLA 02/10/05
LIKELY USERS: Everyone seeking a healthy immune system; People on low carb diets or non-whole grain diets that are lacking dietary beta-glucans
KEY INGREDIENTS: Astragalus Root Extract Powder 70% polysaccharides (200 mg). Proprietary blend of 8 organically grown "medicinal mushrooms" (200 mg)
MAIN PRODUCT FEATURES: Vegetarian formula. Polysaccharides in these US-grown mushrooms grown on organic brown rice include 1,3 Beta-glucans and terpenoids. Beta-glucans may stimulate the immune system in different ways. Triterpenoids may act as mild anticoagulants. Each mushroom may have a different effect; for example, one may stimulate T-cells and another Natural Killer cells, aiding in immune defense. Mushrooms have reported beneficial effects on liver health and promoting normal cell growth.
ADDITIONAL PRODUCT INFORMATION: Some extracts from these kinds of mushrooms have been used medicinally in Japan and China. The mushrooms include Turkey Tail, Sun Mushrooms, Maitake, Cordyceps, Phellinus, Lion's Mane, Reishi and Shiitake. The astragalus extract also contains naturally occurring astragalosides. Mushrooms may help maintain normal cholesterol and triglyceride levels
SERVING SIZE & HOW TO TAKE IT: For everyday use take one or two caps per day, either with meals or on an empty stomach.
COMPLEMENTARY PRODUCTS: Vitamin C to break down beta-glucan structures for better absorption, Inositol Hexaphosphate (IP-6), I3C, Pometrol, mixed carotenoids and antioxidants
CAUTIONS: Pregnant and lactating women and people using prescription drugs should consult their physician before taking any dietary supplement. Do not take with AIDS drugs or if you have an autoimmune disease. Use with caution if using anticoagulants or blood pressure medication, as these mushrooms may have mildly synergistic effects to those drugs. Do not use if you have mold or mushroom allergies (or any sensitivities to mushrooms, cheese, etc.), which can potentially result in hives, rashes, breathing difficulties (including dry mouth or throat), stomach distress, diarrhea, or any other unusual side effect.
This information is based on my own knowledge and these references, but should not be used as diagnosis, prescription or as specific product claims.
Disclaimer: These statements have not been evaluated by the FDA. This product is not intended to diagnose, treat, cure or prevent any disease.
REFERENCES:
1. Hobbs C. Medicinal Mushrooms. Santa Cruz, CA: Botanica Press, 1995
2. Wasser SP, Weis AL. Therapeutic effects of substances occurring in higher Basidiomycetes mushrooms: a modern perspective. Crit Rev Immunol. 1999;19(1):65-96.
3. Wasser SP. Medicinal mushrooms as a source of antitumor and immunomodulating polysaccharides. Appl Microbiol Biotechnol. 2002 Nov;60(3):258-74. Epub 2002 Sep 10.
4. Nanba H, Hamaguchi AM, Kuroda H. The chemical structure of an antitumor polysaccharide in fruit bodies of Grifola frondosa (maitake). Chem Pharm Bull 1987;35:1162–8.
5. Yamada Y, Nanba H, Kuroda H. Antitumor effect of orally administered extracts from fruit body of Grifola frondosa (maitake). Chemotherapy 1990;38:790–6.
6. Nanba H. Immunostimulant activity in vivo and anti-HIV activity in vitro of 3 branched b-1–6-glucans extracted from maitake mushrooms (Grifola frondosa). VIII International Conference on AIDS, Amsterdam, 1992 [abstract].
7. Kubo K, Nanba H. Anti-hyperliposis effect of maitake fruit body (Grifola frondosa). I. Biol Pharm Bull 1997;20:781–5.
8. Adachi K, Nanba H, Otsuka M, Kuroda H. Blood pressure lowering activity present in the fruit body of Grifola frondosa (maitake). Chem Pharm Bull 1988;36:1000–6.
9. Jones K. Shiitake: A major medicinal mushroom. Alt Compl Ther 1998;4:53–9 [review].
10. Taguchi I. Clinical efficacy of lentinan on patients with stomach cancer: End point results of a four-year follow-up survey. Cancer Detect Prevent Suppl 1987;1:333–49.
11. Matsuoka H, Seo Y, Wakasugi H, et al. Lentinan potentiates immunity and prolongs survival time of some patients. Anticancer Res 1997;17:2751–6.
12. Guangwen Y, Jianbin Y, Dongqin L, et al. Immunomodulatory and therapeutic effects of lentinan in treating condyloma acuminata. CJIM 1999;5:190–2.
13. Jones K. Reishi mushroom: Ancient medicine in modern times. Alt Compl Ther 1998;4:256–66 [review].
14. Kammatsuse K, Kajiware N, Hayashi K. Studies on Ganoderma lucidum: I. Efficacy against hypertension and side effects. Yakugaku Zasshi 1985;105:531–3.
15. Jin H, Zhang G, Cao X, et al. Treatment of hypertension by ling zhi combined with hypotensor and its effects on arterial, arteriolar and capillary pressure and microcirculation. In: Nimmi H, Xiu RJ, Sawada T, Zheng C. (eds). Microcirculatory Approach to Asian Traditional Medicine. New York: Elsevier Science, 1996, 131–8.
16. Suzuki H, et al. Immunopotentiating Substances in Lentinus edodes Mycelial Extract(LEM)-- Activation of Macrophage and Proliferation of Bone Marrow Cell. Nippon Shokakibyo Gakkai Zasshi. Jul1988;85(7): 1430.
17. Suzuki H, et al. Inhibition of the Infectivity and Cytopathic Effect of Human Immunodeficiency Virus by Water-soluble Lignin in an Extract of the Culture Medium of Lentinus edodes Mycelia (LEM). Biochem Biophys Res Commun. Apr1989;160(1):367-73.
18. Gordon M, et al. A Placebo-controlled Trial of the Immune Modulator, Lentinan, In HIV-positive Patients: A Phase I/II Trial. J Med. 1998;29(5-6):305-30.
19. Li JF, et al. Study on the Enhancing Effect of Polyporus Polysaccharide, Mycobacterium Polysaccharide and Lentinan on Lymphokine-activated Killer Cell Activity in vitro. Chung Kuo Chung Hsi I Chieh Ho Tsa Chih. Apr1996;16(4):224-26.
20. Li KR, et al. Anti-atherosclerotic Properties of Higher Mushrooms (a Clinico-experimental Investigation. Vopr Pitan. Jan1989;1:16-19.
21. Shouji N, et al. Anticaries Effect of a Component From Shiitake (An Edible Mushroom). Caries Res. Feb2000;34(1):94-98.
22. Levy AM. Eosinophilia and Gastrointestinal Symptoms After Ingestion of Shiitake Mushrooms. J Allergy Clin Immunol. May1998;101(5):613-20.
23. Zjawiony JK. Biologically active compounds from Aphyllophorales (polypore) fungi. J Nat Prod. 2004 Feb;67(2):300-10.
24. Oliva D. Cellular and physiological effects of Ganoderma lucidum (Reishi). Mini Rev Med Chem. 2004 Oct;4(8):873-9.
25. Ooi VE, Liu F. Immunomodulation and anti-cancer activity of polysaccharide-protein complexes. Curr Med Chem. 2000 Jul;7(7):715-29.
26. Borchers AT, Stern JS, Hackman RM, Keen CL, Gershwin ME. Mushrooms, tumors, and immunity. Proc Soc Exp Biol Med. 1999 Sep;221(4):281-93.
27. Mau JL, Lin HC, Chen CC. Antioxidant properties of several medicinal mushrooms. J Agric Food Chem. 2002 Oct 9;50(21):6072-7.
28. Hirasawa M, Shouji N, Neta T, Fukushima K, Takada K. Three kinds of antibacterial substances from Lentinus edodes (Berk.) Sing. (Shiitake, an edible mushroom). Int J Antimicrob Agents. 1999 Feb;11(2):151-7.
29. Rajewska J, Balasinska B. Biologically active compounds of edible mushrooms and their beneficial impact on health. Postepy Hig Med Dosw (Online). 2004 Oct 5;58:352-7.
30. Chang R. Functional properties of edible mushrooms. Nutr Rev. 1996 Nov;54(11 Pt 2):S91-3.
31. Lin ZB, Zhang HN. Anti-tumor and immunoregulatory activities of Ganoderma lucidum and its possible mechanisms. Acta Pharmacol Sin. 2004 Nov;25(11):1387-95. PMID: 15525457
32. Cheung NK, Modak S, Vickers A, Knuckles B. Orally administered beta-glucans enhance anti-tumor effects of monoclonal antibodies. Cancer Immunol Immunother. 2002 Nov;51(10):557-64. Epub 2002 Sep 20. PMID: 12384807
33. Shamtsyan M, Konusova V, Maksimova Y, Goloshchev A, Panchenko A, Simbirtsev A, Petrishchev N, Denisova N. Immunomodulating and anti-tumor action of extracts of several mushrooms. J Biotechnol. 2004 Sep 30;113(1-3):77-83. PMID: 15380649
34. Zhang YD, Shen JP, Zhu SH, Huang DK, Ding Y, Zhang XL. Effects of astragalus (ASI, SK) on experimental liver injury Yao Xue Xue Bao. 1992;27(6):401-6. Chinese. PMID: 1442065
35. Sheng BW, Chen XF, Zhao J, He DL, Nan XY. Astragalus membranaceus reduces free radical-mediated injury to renal tubules in rabbits receiving high-energy shock waves. Chin Med J (Engl). 2005 Jan;118(1):43-9. PMID: 15642225
36. Yesilada E, Bedir E, Calis I, Takaishi Y, Ohmoto Y. Effects of triterpene saponins from Astragalus species on in vitro cytokine release. J Ethnopharmacol. 2005 Jan 4;96(1-2):71-7. PMID: 15588652
37. Li C, Cao L, Zeng Q. Astragalus prevents diabetic rats from developing cardiomyopathy by downregulating angiotensin II type2 receptors' expression. J Huazhong Univ Sci Technolog Med Sci. 2004;24(4):379-84. PMID: 15587404
38. Wang SH, Wang WJ, Wang XF, Chen W. [Effect of Astragalus polysaccharides and berberine on carbohydrate metabolism and cell differentiation in 3T3-L1 adipocytes]. Zhongguo Zhong Xi Yi Jie He Za Zhi. 2004 Oct;24(10):926-8. Chinese. PMID: 15553830
39. Shao BM, Dai H, Xu W, Lin ZB, Gao XM. Immune receptors for polysaccharides from Ganoderma lucidum. Biochem Biophys Res Commun. 2004 Oct 8;323(1):133-41. PMID: 15351712
40. Mao SP, Cheng KL, Zhou YF. [Modulatory effect of Astragalus membranaceus on Th1/Th2 cytokine in patients with herpes simplex keratitis]. Zhongguo Zhong Xi Yi Jie He Za Zhi. 2004 Feb;24(2):121-3. Chinese. PMID: 15015443
41. Guo FC, Williams BA, Kwakkel RP, Li HS, Li XP, Luo JY, Li WK, Verstegen MW. Effects of mushroom and herb polysaccharides, as alternatives for an antibiotic, on the cecal microbial ecosystem in broiler chickens. Poult Sci. 2004 Feb;83(2):175-82.


--
Vitanet &reg


(https://vitanetonline.com:443/forums/Index.cfm?CFApp=1&Message_ID=983)
---
Gugulipid: Controlling cholesterol levels



Date: July 27, 2005 03:49 PM
Author:
Darrell Miller (dm@vitanetonline.com)
Subject: Gugulipid: Controlling cholesterol levels

Gugulipid: Controlling cholesterol levels
An ancient Indian plant contains a compound that can help reduce cholesterol as effectively as drugs, but without side effects.
By Michael T. Murray, N.D.
An ancient medicinal plant from India shows promise in the fight against heart disease. The mukul myrrh tree (Commiphora mukul) secretes a resinous material called gum guggul. The classic ayurvedic medical text, the "Suchruttasamhita," describes guggul's role in the treatment of obesity and other lipid (fat) disorders.
Comprehensive scientific studies have investigated the clinical effectiveness of gum guggul in disorders of lipid (fat) metabolism. Specifically, researchers have studies this extract's ability to support healthy cholesterol and triglyceride levels and promote weight loss. As a result of this research, scientists have developed a natural substance-gugulipid-that appears to be safer than many other cholesterol-lowering agents, including niacin.
What is gugulipid?
Gugulipid is the purified standardized extract of crude gum guggul (oleoresin). The active components of gugulipid are Z-guggulsterone and E-guggulsterone. Other components of gugulipid include various diterpenes, sterols, steroids, esters, and fatty alcohols.
Gugulipid is preferred to crude gum guggul because it is safer and more effective. In early studies, gum guggul was linked with mild side effects such as skin rashes, gastrointestinal irritation and diarrhea. In contrast, no side effects have been reported with gugulipid. Apparently, the insoluble irritants of gum guggul are removed in the production of the soluble gugulipid.
This just one example of how science is advancing in the efficacy of herbal therapy. Through careful scientific study, researchers developed a safer and superior form of natural plant medicine.
Pharmacology
Numerous scientific studies have shown gugulipid effectively supports healthy levels of cholesterol and triglycerides. Gugulipid supports low levels of LDL ("bad") cholesterol and high levels of HDL ("good") cholesterol. HDL cholesterol has been shown to protect against heart disease caused by atherosclerosis or hardening of the arteries. Research indicated gugulipid itself appears to help reduce atherosclerotic plaques.
Gugulipid has been shown to improve the heart's metabolism and act as an antioxidant, protecting the heart against free radicals. Gugulipid appears to help inhibit platelet aggregation (clumping of red blood cells), an important factor in preventing stroke or embolism.
According to research findings, gugulipid promotes the liver's uptake of LDL cholesterol from the blood, thus increasing the liver's metabolism of LDL cholesterol. This function accounts for gugulipid's ability to support healthy cholesterol levels.
Because of gugulipid's effects on heart function and cholesterol, this natural compound appears to be especially useful for individuals with cardiovascular disease. In addition, guggulsterone appears to stimulate thyroid function. This steroid stimulating effect may account for some of gugulipid's impact on lipid levels and weight loss.
Clinical studies
Gugulipid's impact on cholesterol and triglycerides is quite startling. When the diet is supplemented with gugulipid, cholesterol levels typically drop 14 to 27 percent in four to twelve weeks, while triglyceride levels drop 22 to 30 percent. Those are extremely significant reductions.
The effect of gugulipid on serum cholesterol and triglycerides compares favorably to that of lipid-lowering drugs. Clofibrate and cholestyramine lower cholesterol levels from six to 12 percent and 20 to 27 percent respectively, but are associated with some degree of toxicity. In contrast, no side effects have been reported with gugulipid. IN addition to the excellent safety demonstrated in human studies, gugulipid has been shown to be nontoxic in safety studies on laboratory animals.
Dosage
Appropriate dosage of gugulipid depends on its guggulsterone content. Clinical studies indicate that 500 mg of gugulipid with a guggulsterone content of 25 mg taken three times per day effectively supports healthy cholesterol and triglyceride levels.


--
Vitanet &reg


(https://vitanetonline.com:443/forums/Index.cfm?CFApp=1&Message_ID=711)
---
HAWAIIAN NONI (Morinda citrifolia)



Date: July 11, 2005 08:50 PM
Author:
Darrell Miller (dm@vitanetonline.com)
Subject: HAWAIIAN NONI (Morinda citrifolia)

INTRODUCTION
In a time when we are more concerned than ever with issues of health, a tried and true tropical herb called noni needs t o be added t o our list of the best natural remedies. It susage over hundreds of years supports it s description as a veritable panacea of therapeutic actions. At this writing, noni continues to accrue impressive medicinal credentials, and its emergence as an effective nat ural healing agent is a timely one. Amidst rising cancer rates, the high incidence of degenerative diseases like diabetes, and the evolution of ant ibiotic resist ant bacteria and new viral strains, herbs like noni are sought after for their natural pharmaceutical properties. Unquest ionably, all of us want to know how to:
• protect ourselves f rom toxins and pollut ants
• prevent t he premature onset of age-related diseases such as arthritis, heart disease, diabetes and stroke
• boost our immune defenses to protect ourselves from new viral and bacterial strains that have become antibiotic-resist ant
• reduce our risk of developing cancer
• better digest our food for proper assimilation and purge the intestinal system wit hout the dangerous side effects of harsh drugs. Its actions are multifaceted and must be considered when assessing natural treatment s for disease or injury. It s impressive and widespread use among various native cult ures of t ropical island regions supports the notion that it does indeed possess valuable, therapeutic compounds.

Genus Rubiaceae

Common Names

Indian Mulberry (India), Noni (Hawaii), Nono (Tahiti and Raratonga), Polynesian Bush Fruit, Painkiller Tree (Caribbean islands), Lada (Guam), Mengkudo (Malaysia), Nhau (Southeast Asia), Grand Morinda (Vietnam), Cheesefruit (Australia), Kura (Fiji), Bumbo (Africa) Note: This is only a small sampling of vernacular names for Morinda citrifolia. Almost every island nation of the South Pacific and Caribbean has a term for this particular plant . This booklet will refer to the herb mainly as " noni" or M. citrifolia, and is referring primarily to Hawaiin noni.

Parts Used

The parts of the noni plant most used for their medicinal and nutritional purposes are the fruit, seeds, bark, leaves, and flowers. Virtually every part of the noni plant is utilized for its individual medicinal properties; however, it is the fruit portion that is regarded as its most valuable. The seeds have a purgative action, the leaves are used to treat external inflammations and relieve pain, the bark has strong astringent properties and can treat malaria, the root extracts lower blood pressure, the flower essences relieve eye inflammations and the f ruit has a number of medicinal actions.

Physical Description

Morinda citrifolia is technically an evergreen shrub or bush, which can grow to heights of fifteen to twenty feet . It has rigid, coarse branches which bear dark, oval, glossy leaves. Small white fragrant flowers bloom out of cluster-like pods which bear creamy-white colored fruit. The fruit is fleshy and gel-like when ripened, resembling a small breadf ruit . The flesh of the fruit is characterist ically bitter, and when completely ripe produces a rancid and very dist inctive odor. Noni has buoyant seeds that can float formont hs in ocean bodies. The wood of the inflammatory, astringent, emollient, emmenagogue, laxative, sedative, hypotensive (lowers blood pressure) , blood purif ier, and tonic.

Chemical Constituents

Noni has various chemical constituents. First, it has an impressive array of terpene compounds, three of which—L. Asperuloside, aucubin, and glucose— have been identified by their actyl derivatives. Both caproic and caprylic acids have been isolated.1 Second, bushfruits, a category of which noni fruit is a member, are also considered a good source of vit - amin C.2 Third, Hawaiin noni has been linked to the synthesis of xeronine in the body which has significant and widespread health implications. Last , the alkaloid cont ent of the noni fruit is thought to be responsible for its therapeutic actions. Alkaloids exhibit a wide range of pharmacological and biological act ivitiesin the human body. They are nitrogencontaining organic compounds which can react with acids to form salts and which are the basis of many medicines. The following is an in-depth chemical analysis of each plant part and it s chemical constituents.
• amino acids (which include alanine, arginine, asparticacids, cysteine, cystine, glycine, glutamic acid, histidine, leucine, isoleucine, methionine, phenylalanine, proline, serine, threonine, tryptophan tyrosine, and valine)
• anthraquinones
• glycosides
• phenolic compounds
• resins
• B-sitosterol
• ursolic acid

FLOWER
• acacet in 7-0-D (+) -glucophyranoside
• 5,7,-dimet hylapigenin-4-0-8-D(+) -galactophyranoside
• 6,8,-dimet hoxy-3-methyl anthroquinone-1-0-8-rhamnosyl glucophyranoside

FRUIT
• antioxidant
• alizarin
• anthraquinones
• caproic and caprylic acids

discovered an alkaloid in the Hawaiin noni fruit which he calls proxeronine and which he believes has appreciable physiological actions by acting as a precursor to xeronine, a very crucial compound (see later sections) . In addition, a compound found in the fruit called damnacanthol is believed to help inhibit cert ain viruses and cellular mutations involved in cancer.

ROOT AND ROOT BARK
• carbonate
• chlorubin
• rubicholric acid
• soranjidol
• chrysophanol
• phosphate
• magnesium
• ferric iron
• sodium
• glycosides
• morinadadiol
• morindine
• resins
• rubiadin
• sterols4

Pharmacology

Recent surveys have suggested that noni fruit exerts antibiotic action. In fact, a variety of compounds which have antibacterial properties (such as aucubin) have been identified in the fruit.5 The 6-Dglucopyranose pentaacet ate of the fruit extract is not considered bacteriostatic.6 Constituents found in the fruit portion have exhibited ant imicrobial action against Escherichia coli, Salmonella typhi (and other types) , Shigella paradysenteriae, and Staphylococcus aureaus. Compounds found in the root have the ability to reduce swollen mucous membrane and lower blood pressure in animal studies. Proxeronine is an alkaloid constituent found in Hawaiin noni fruit which may prompt the production of xeronine in the body. It is considered a xeronine precursor and was discovered in noni fruit by Dr. Ralph M. Heinicke. He has theorized that this proenzyme can be effective in initiating a series of beneficial cellular reactions through its involvement with the integrity of specific proteins. He points out that tissues contain cells which possess certain recept or sites for xeronine. Because the reactions that can occur are so varied, many different therapeutic actions can result when xeronine production escalates, explaining why Hawaiin noni is good for so many seemingly unrelated disorders. Damnacanthol is another compound contained in the fruit of the Hawaiin noni plant which has shown the ability to block or inhibit the cellular function of RAS cells, considered pre-cancerous cells.

Body Systems Targeted

The following body systems have all been effec-freeze-dried capsules, dehydrated powder or fruit, and oil. Noni plant constituents are sometimes offered in combination with other herbs. Some products contain a percent age of the fruit, bark, root and seeds for their individual therapeutic properties.

Satety

Extracts of M. citrifolia are considered safe if used as directed; however, pregnant or nursing mothers should consult their physicians before taking any supplement . High doses of root extracts may cause constipation. Taking noni supplements with coffee, alcohol or nicotine is not recommended.

Suggested Uses

Ideally, noni extracts should be taken on an empty stomach prior to meals. The process of digesting food can interfere with the medicinal value of the alkaloid compounds found in Hawaiin noni, especially in its fruit . Apparently, stomach acids and enzymes destroy the specific enzyme which frees up the xeronine compound. Take noni supplements without food, coffee, nicotine or alcohol. Using supplements that have been made from the semi-ripe or light - green fruit is also considered preferable to the ripe, whit ish fruit .

NONI: ITS USE AND HISTORY

Noni is a tropical wandering plant indigenous to areas of Australia, Malaysia and Polynesia. It is considered native to Southeast Asia although it grows from India to the eastern region of Polynesia. Morinda citrifolia has a long history of medicinal use throughout these areas. It is thought to be the "most widely and commonly used medicinal plant prior to the European era." 7 Centuries ago, the bushfruit was introduced to native Hawaiians, who subsequently called it "noni" and considered its fruit and root as prized medicinal agents. Among all Polynesian botanical agents of the 19th and 20th centuries, Hawaiin noni has the widest array of medical applications. Samoan and Hawaiian medical practitioners used noni for bowel disorders (especially infant diarrhea, constipation, or intestinal parasites) , indigestion, skin inflammation, infection, mouth sores, fever, contusions and sprains. Hawaiians commonly prepared noni tonics designed to treat diabetes, stings, burns and fish poisoning.8 The herb's remarkable ability to purge the intestinal tract and promote colon health was well known among older Hawaiian and Tahitian natives and folk healers. Interestingly, field observations regarding its repu-remarkable healing agent .

Wonder Herb of Island Folk Healers

Common to t he thickets and forests of Malaysia and Polynesia, and the low hilly regions of the Philippine islands, noni has been cultivated throughout communities in the South Pacific for hundreds of years. Its Hawaiian use is thought to originate from inter-island canoe travel and settlement dating to before Christ . Its hardy seeds have the ability to float which has also contributed to its distribution among various seacoasts in the South Pacific region. Historical investigation has established the fact that some of Hawaii's earliest settlers probably came viaTahiti. For this reason, Tahitian herbal practices have specific bearing on the herbal therapeutics of islands to the nort h. The very obvious similarities between the Hawaiian vernacular for herbal plants like noni and Tahitian names strongly suggests the theory of Polynesian migrations to Hawaii. Cultures native to these regions favored using Morinda citrifolia for treating major diseases and ut ilized it as a source of nourishment in times of famine.9 Noni fruit has been recognized for centuries as an excellent source of nutrition. The peoples of Fiji, Samoa and Rarat onga use the fruit in both its raw and cooked forms.10 Traditionally, the fruit was propicked before it was fully ripe and placed in the sunlight . After being allowed to ripen, it was typically mashed and its juice extracted through a cloth. Noni leaves provided a veget able dish and their resiliency made them desirable as a fish wrap for cooking.

Noni's Medical Reputation

Elaborate traditionalrituals and praying rites usually accompanied the administration of noni. Int erestingly, cultures indigenous to the Polynesian islands had a significant understanding of their flora. For example, native Hawaiians maint ained a folkmedicine taxonomy t hat was considered second to none.11 Noni was not only used for medicinal purposes but for its food value, for clot hing and for cloth dyes as well. Research indicates that noni was among the few herbal remedies that islanders considered " tried and true." In Hawaii, trained herbal practitioners reserved the right to prescribe plant therapies.12 Records indicate that Hawaiian medical practices were based on extensive and very meticulous descriptions of symptoms and their prescribed herbal treatments. Dosages were controlled and the collection and administration of plant extracts was carefully monitored.13 In addition to Morinda, it was not uncommon for these herbal doctors to also recommend using In regard to its application for common ailments, Hawaiians and other island communities traditionally prescribed noni to purge the bowel, reduce fever, cure respiratory infections such as asthma, ease skin inflammations, and heal bruises and sprains. In other words, noni was widely used and highly regarded as a botanical medicine.

A Timely Reemer gence

Today, the natural pharmaceutical actions of the chemical constituents contained in noni are scientif-ically emerging as valuable bot anical medicines. Tahitian "nono" intrigued medical practitioners decades ago; however, due to the eventual emergence of synthetic drugs, interest in this island botanical diminished until recent years. Ethnobot anists are once again rediscovering why Hawaiian people havet reasured and cultivat ed Morinda citrifolia for generations. Noni is now finding its way into western therapeutics and is referred to as " the queen" of the genus Rubiaceae. Its ability to reduce joint inflammation and target the immune system have made it the focus of the modern scientific inquiry. Dr. Ralph Heinicke has conducted some fascinating studies on the chemical constituents of the Hawaiin noni fruit. His research centers on the proxeronine content of the fruit juice and how it profoundly influences human physiology. In addition, scientific studies investigating noni as an anti-cancer agent have been encouraging. It s conspicuous attributes and varied uses have elevat edits status to one of the best of the healing herbs. Today Morinda citrifolia is available in liquid, juice, freezedried capsules, or oil forms, and is considered one of nature's most precious botanicals.

TRADITIONAL USES OF NONI

Throughout tropical regions, virtually every part of Morinda citrifolia was used to treat disease or injury. Its curative properties were well known and commonly employed. PatoaTama Benioni, a member of the Maoritribe from the Cook Islands and a lecturer on island plants explains: Traditionally Polynesians use noni for basically everything in the treatment of illness. Noni is a part of our lives. Any Polynesian boy will tell you he's had exper ience with it . We use juice from its roots, its flowers, and its fruit... my grandmother taught me to use noni from the roots and the leaves to make medicine for external as well as internal use, and for all kinds of ailments, such as coughs, boils, diseases of the skin, and cuts.15

decoctions to stimulate delayed menst ruation.
• Noni was frequently utilized for its antiparasitic activity.
• Respiratory ailments, coughs, and colds were treated with noni.
• A juice made from pounding noni leaves, roots and fruit mixed with water was administered for diarrhea.
• Dried and powdered forms of the bark mixed with water and administ ered with a spoon treated infant diarrhea.
• Small pieces of fruit and root infused with water were given to kill intestinal parasites.
• Boiled bark decoctions were given as a drink for stomach ailments.
• Coughs were treated with grated bark.
• Charred unripe fruit was used with salt on diseased gums.
• Pounded fruit combined with kava and sugar cane was used to treat tuberculosis.
• Babies were rubbed with fresh, crushed leaves for serious chest colds accompanied by fever.
• Eye washes were made from decoctions for eye complaint s from flower extracts.
• Leaf infusions were traditionally taken to treat adult fevers.
• A mouthwash consisting of crushed ripe fruit and juice was used for inflamed gums in young boys.
• Pounded leaf juice was used for adult gingivitis.
• Sore throats were treated by chewing the leaves and swallowing the juice.
• Skin abscesses and boils were covered with leaf poultices.
• Swelling was controlled with leaf macerations.
• Heated leaves were often used for arthritic joins and for ringworm.16

XERONINE: THE SECRET OF NONI?

One informed professional on the subject of noni is Dr. Ralph Heinicke, a biochemist who has researched the active compounds of noni fruit for a number of years. He discovered that the Hawaiin noni fruit contains an alkaloid precursor to a very vital compound called xeronine. Wit hout xeronine, life would cease. In Dr. Heinicke's view, noni fruit provides a safe and effective way to increase xeronine levels, which exert a crucial influence on cell health and protction. His research suggests that the juice from the M. citrifolia fruit contains what could technically be considered a precursor of xeronine—proxeronine. This compound initiates the release of xeronine in the intestinal tract after it comes in contact with a specific enzyme which is also contained in the fruit .

Because proteins and enzymes have so many varied roles within cell processes, the normalization of these proteins with noni supplemenation could initiate avery wide variety of body responses and treat many disease condit ions. Proteins are the most important catalysts found in the body. The beauty of obtaining a precursor to xeronine from the noni fruit is that the body naturally decides how much of this precursor to convert to xeronine. Disease, stress, anger, trauma and injury can lower xeronine levels in the body, thus creat ing a xeronine deficit . Supplementing the body with noni fruit is considered an excellent way to safely and naturally raise xeronine levels. It is the research and theories of Dr. Heinicke which have made the juice of the Hawaiin noni fruit a viable medicinal substance. He writes: Xeronine is analkaloid, a substance the body produces in order to activate enzymes so they can function properly. It also energizes and regulates the body. This par-ticular alkaloid has never been found because the body makes it, immediately uses it, and then breaks it down. At no time is there an appreciable, isolable amount in the blood. But xeronine is so basic to the functioning of proteins, we would die without it . Its absence can cause many kinds of illness.17 Because so many diseases result from an enzyme malfunction, Dr. Heinicke believes that using the noni fruit can result in an impressive array of curative applications. Interestingly, he believes that we manufacture proxeronine while we are sleeping. He proposes t hat if we could constantly supply our bodies wit h proxeronine from other sources, our need to sleep would diminish.18

NONI PROCESSING

How an herb is processed is crucial to how beneficial it is: this is especially true of noni, with its unique enzymes and alkaloids. Morinda citrifolia should be picked when the fruit is turning from its dark green immature color to its lighter green color, and certainly before it ripens to its white, almost translucent color. Once picked, noni, like aloe, will denature extremely quickly due to its very active enzymes. After harvesting, it should swiftly be flash frozen. This is similar to what is done to fish caught at sea to keep them f esh. This stops it from losing its potency while not damaging any of its constituents. To process noni, freeze-drying is recommended. This removes only the water without damaging any of this miracle plant's vital enzymes and other phytonutrients like xeronine and proxeronine. This pure high-quality noni fruit juice powder is then encapsu-has a very harsh taste and an extremely foul smell, similar to the fruit it self . Other methods of processing include thermal processing, dehydrat ion and air drying. Thermal processing is generally found in liquids, while the dehydrat ed noni is then milled and encapsulated. Unfortunately both methods utilize high heat (110+°F) , which can deactivate many of the vital compounds that make noni so import ant . Air-drying is effect ive without using damaging heat but has serious quality control problems for commercial production.

MODERN APPLICATIONS OF NONI

Overview

Noni possesses a wide variety of medicinal properties which originat e from its differing plant component s. The fruit and leaves of the shrub exert antibacterial activities. Its roots promote the expulsion of mucus and the shrinkage of swollen membranes making it an ideal therapeutic for nasal congest ion, lung infect ions, and hemorrhoids. Noni root compounds have also shown natural sedative properties as well as the ability to lower blood pressure.

Leaf extracts are able to inhibit excessive blood flow or to inhibit the formation of blood clots. Noni is particularly useful for its ability to treat painful joint conditions and to resolve skin inflammations. Many people drink noni fruit extracts in juice form for hypert ension, painful menstruation, arthritis, gastric ulcers, diabetes, and depression. Recent studies suggest that its anticancer activit y should also be considered. Concerning the therapeutic potential of the Hawaiin noni fruit, Dr. Heinicke writes: I have seen the compound found in noni work wonders. When I was still investigating its possibilities, I had a friend who was a medical research scientist administer the proxeronine to a woman who had been comatose for three months. Two hour safter receiving the compound, she sat up in bed and asked where she was. . . . Noni is probably the best source of proxeronine that we have today.19 Studies and surveys combined support the ability of noni to act as an immunost imulant, inhibit the growth of certain tumors, enhance and normalize cellular function and boost tissue regeneration. It is considered a powerful blood purifier and contributor to overall homeostasis.

xeronine, which appears to be able to regulate the shape and integrity of cert in proteins that individually contribute to specific cellular activities. Interestingly, this effect seems to occur after ingestion, inferring that the most active compound of noni may not be present in uneaten forms of the fruit or other plant parts. Some practitioners believe that xeronine is best obtained from a noni fruit juice precursor compound. The enzymatic reactions that occur with taking the juice on an empty stomach are what Dr. Heinicke believes set cellular repair intomotion.

Cancer

A study conducted in 1994 cited the anticancer activity of Morinda citrifolia against lung cancer. A team of scientists from the University of Hawaii used live laboratory mice to test the medicinal properties of the fruit against Lewis lung carcinomas which were artificially transferred to lung tissue. The mice that were left untreated died in nine to twelve days. However, giving noni juice in consistent daily doses significantly prolonged their life span. Almost half of these mice lived for more than fifty days.20 Research conclusions state that the chemical constituents of the juice acted indirectly by enhancing the ability of the immune system to deal with the invading malig-nancy by boosting macrophage or lymphocyte activit y. Furt her evaluation theorizes that the unique chemical constituents of Morinda citrifolia initiate enhanced T-cell activity, a reaction that may explain noni's ability to treat a variety of infectious diseases. 21

In Japan, similar studies on tropical plant extracts found that damnacanthol, a compound found in Morinda citrifolia, is able to inhibit the function of KRAS- NRK cells, which are considered precursors to certain types of malignancies.22 The experiment involved adding noni plant extract to RAS cells and incubating them for a number of days. Observation disclosed that noni was able to significantly inhibit RAS cellular function. Among 500 plant extracts, Morinda citrifolia was determined to contain the most effective compounds against RAS cells. Its damnacanthol content was clinically described in 1993 as "a new inhibit or of RAS function." 2 3 The xeronine fact or is also involved in that xeronine helps to normalize the way malignant cells behave. While they are still technically cancer cells, they no longer function as cells with unchecked growth. In time, the body's immune system may be able to eradicate these cells.

Arthritis

with arthritic disease. One link to arthritic pain may be the inability to properly or completely digest proteins which can then form crystal-like deposits in the joints. The ability of noni fruit to enhance protein digestion through enhanced enzymatic function may help to eliminate this particular phenomenon. In addition, the alkaloid compounds and plant met abolites of noni may be linked to its apparent anti-inflammatory action. Plant sterols can assist in inhibiting the inflammatory response which causes swelling and pain. In addition, the antioxidant effect of noni may help to decrease free radical damage in joint cells, which can exacerbate discomfort and degeneration.

Immune System

The alkaloid and other chemical compounds found in noni have proven themselves to effectively control or kill over six types of infectious bacterial strains including: Escherichia coli, salmonellatyphi (and other types) , shigella paradysenteriae, and staphylo - coccus aureaus.25 In addition, damnacanthol, was able to inhibitt he early antigen stage of the Epstein- Barr virus.

The bioactive components of the whole plant, combined or in separate portions, have demonst rat - ed the ability to inhibit several different strains of bacteria. Anecdotal reports support this action in that noni seems particularly effective in shortening the duration of certain types of infection. This may explain why noni is commonly used to treat colds and flu. The chemical constituents found in noni and the possibility that they stimulate xeronine production— as well as initiate alkaloid therapy—may explain noni's reputation for having immuno-stimulatory properties. Alkaloids have been able to boost phagocytosis which is the process in which certain white blood cells called macrophages attack and literally digest infectious organisms. Interestingly, the ant it umoraction of noni has been ascribed to an immune system response which involves stimulating T-cells. tropical regions during World War II learned of the fruit's ability to boost endurance and stamina. Native cultures in Samoa, Tahiti, Raratonga and Australia used the fruit in cooked and raw forms. M. citrifolia is considered a tonic and is especially recommended for debilitated conditions.

Antioxidant

The process of aging bombards the body with free radicals which can cause all kinds of degenerative diseases. The xeronine theory promoted by Dr. Heinicke submit s t hat as our bodies age, we lose our ability to synthesize xeronine. To make matters worse, the presence of many environment altoxins actually blocks the production of xeronine as well. He believes that the proxeronine content of Hawaiin noni fruit juice can help to block these actions, thereby working as an antiaging compound.26 The phytonutrients found in noni assist in promot - ing cell nourishment and prot ect ion from free radicals created by exposure to pollution and other potentially damaging agents. In addition, Morinda citrifolia contains selenium, which is considered one of the best antioxidant compounds available.

Diabetes

While scientific studies are lacking in this particular application of noni, Hawaiians used various parts of the plant and its fruit to treat blood sugar disorders. Anecdotal surveys have found t hat noni is current ly recommended for anyone with diabetes.

Pain Killer

A 1990 study found that extracts derived from the Morinda citrifolia root have the ability to kill pain in animal experiments.27 Interest ingly, it was during this study that the natural sedative action of the root was also noted. This study involved a French team of scientists who noted a significant central analgesic activity in laboratory mice.28 Dr. Heinicke has stated, "Xeronine also acts as a pain reliever. A man wit h very advanced int est inal cancer was given three months to live. He began taking the proxeronine and lived for a whole year, pain-free." 29

Skin Healing Agent

One of the most prevalent hist rical uses of noni was in poultice form for cuts, wounds, abrasions, burns and bruises. Using its fruit extract for very serious burns has resulted in some extraordinary healing. Because skin is comprised of protein, it immediately responds to the presence of xeronine.

burn site throught he direct application of a noni poultice is considered quite effective by Dr. Heinicke and his colleagues, who have studied enzymatic therapy. Concerning burns, he has written: I believe that each tissue has cells which contain proteins which have receptor sites for the absorption of xeronine. Certain of these proteins are the inert for ms of enzymes which require absorbed xeronine to become active. This xeronine, by converting the body's procol- langenase system into a specific protease, quickly and safely removes the dead tissue from burns.30

Drug Addiction

The xeronine link to treat ing drug addiction is based on the notion that flooding t he brain with extra xeronine can reverse the neurochemical basis for addiction. This natural alkaloid is thought to normalize brain receptors which subsequent ly results in the cessation of physiological dependence on a certain chemical like nicotine.3 1 The potential of Hawaiin noni as a natural stimulat or for t he production of xeronine may have profound implications in treating various types of addictions.

Complementary Agents of Noni
cat's claw papaya
kava kava
pau d'arco
bioflavonoids
selenium
germanium
grapeseed extract
echinacea
proteolytic enzymes
aloe vera
glucosamine
shark
cartilage

PrimaryApplications of Noni
abrasions
arthritis
atherosclerosis
bladder infections
boils bowel disorders
burns cancer
chronicfatigue syndrome
circulatory weakness
colds congest ion
cold sores constipation
depression diabetes
eye inf lammations fever
fract ures gastric ulcers
gingivit is headaches
high blood pressure immune
weakness
indigestion intestinal parasites
kidney disease menstrual



--
Vitanet &reg



Solaray - Ultimate Nutrition - Actipet Pet supplements - Action Labs - Sunny Greens - Thompson nutritional - Natural Sport - Veg Life Vegan Line - Premier One - NaturalMax - Kal

(https://vitanetonline.com:443/forums/Index.cfm?CFApp=1&Message_ID=570)
---
NEW PRODUCT ANNOUNCEMENT



Date: July 05, 2005 06:29 PM
Author:
Darrell Miller (dm@vitanetonline.com)
Subject: NEW PRODUCT ANNOUNCEMENT

The Most Comprehensive Antioxidant Formula Available!
Bio-Aligned FormulaTM that provides both water and fat-soluble antioxidants to support the heart and blood vessels, liver, skin, vision, the immune system, energy production and
Helps protect the body against free radicals including peroxyl, hydroxyl, and superoxide radicals as well as singlet oxygen.
Some scientific evidence suggests consumption of antioxidant vitamins may reduce the risk of certain forms of cancer. However, the FDA has determined that this evidence is limited and not conclusive.

Four tablets contain: Vitamin A (as beta-carotene 8,500 IU & palmitate 4,000 IU) 12,500 IU
Vitamin C (as ascorbic acid & ascorbyl palmitate) 1,000 mg
Vitamin E (as d-alpha tocopheryl) 400 IU
Riboflavin (vitamin B-2) 25 mg
Zinc (as monomethionine [OptiZinc®]) 15 mg
Selenium (as L-selenomethionine [SelenoPure™] 200 mcg
& sodium selenite)
Manganese (as manganese succinate) 10 mg


gamma-Vitamin E Complex 500 mg
Turmeric Rhizome Extract 95% 300 mg
alpha-Lipoic Acid & 210 mg
R-Lipoic Acid
N-Acetyl Cysteine 200 mg
Wheat Sprouts 150 mg


Quercetin 100 mg
Amla Fruit (Phyllanthus emblica) 100 mg
Grape Seed Extract 100 mg
(Proanthodyn™)
Green Tea Extract 100 mg
(95% polyphenols, 35% EGCG) Hawthorn Berry Extract (4:1) 100 mg
Mega H- Microcluster™ 100 mg
Silica Hydride Powder
Rosemary Leaf Extract 100 mg
(20% diterpenes)
Ginger Root 100 mg
Ginger Root Ext. (5% gingerols) 80 mg
SOD 80 mg (superoxide dismutase [GliSODin®])
Milk Thistle Seed Extract 80 mg
Yielding 66 mg Silymarin
Pomegranate Seed Extract 60 mg
(40% elagitannins)
Pomegranate Seed Extract 60 mg
(40% elagitannins) Red Raspberry Leaf Extract 50 mg
(40% elagitannins)
Blueberry Leaf Extract 50 mg
(20% chlorogenic acid)
L-Carnosine 50 mg
Ginkgo Biloba Leaf 24% 40 mg
(50:1 Extract)
Coenzyme Q10 30 mg
L-Glutathione 25 mg
Total Resveratrols (from 20 mg
Polygonum cuspidatum Extract)
Bilberry Fruit 20 mg
Std. Ext. (37% anthocyanosides)
Tocotrienol Complex 20 mg
(Tocomax®)
Myricetin 20 mg
DMAE (as bitartrate) 20 mg
Lycopene 3 mg
Lutein (FloraGLO®) 3 mg
Astaxanthin 1 mg





--
Vitanet &reg



(https://vitanetonline.com:443/forums/Index.cfm?CFApp=1&Message_ID=548)
---
Circulatory System Enhancer



Date: June 25, 2005 11:52 AM
Author:
Darrell Miller (dm@vitanetonline.com)
Subject: Circulatory System Enhancer

Circulatory System Enhancer
An article by Frank Murray in the April 1989 issue of Better Nutrition says, "Dr. Huber and Kidd concur with other researchers that ginkgo biloba dilates the blood vessels, allowing greater blood flow to the tissues. It also provides better drainage of waste products, especially through arteries that have been partially blocked because of atherosclerosis."
The article goes on to discuss the fact that ginkgo also inhibits the clumping of blood platelets, which can contribute to heart and artery problems. When circulating platelets stick together on worn are as found on the walls of aging vessels, clots and blockages can form. Anytime this happens, heart attack and stroke are possibilities. Ginkgolides are unique twenty-carbon terpenes which inhibit PA F (platelet activating factor), which controls the formation of clots. PAF also plays an important role in other disorders such as asthma, shock, anaphylaxis, renal disease, graft rejection, CNS disorders and a number of inflammatory conditions.
A Natural Vasodilator
Ginkgo affects the lining of the blood vessels and acts to dilate them through a chemical constituent which stimulates the release of a certain factor. Tests have shown that ginkgo extract promotes better venous tone, which helps to clear the blood of toxic metabolites that collect when blood flow is diminished.
Apparently Oriental herbalists used the ginkgo leaf for arterial circulatory problems. Blood vessels can constrict in cases of diabetes, Raynaud's disease, gangrene, angina, and intermittent claudication. Ginkgo can help to relieve leg cramping by facilitating better circulation to the limbs. In addition, it increases the circulation of blood to the retina and can help to prevent macular degeneration. Concerning heart function, some studies suggest that ginkgo can help normalize heartbeat. Research has shown that ginkolide contained in ginkgo can be as effective as some pharmaceutical drugs in treating severely irregular heartbeats.8
Because ginkgo can effectively reduce blood cell clumping, it can help prevent some heart - related disorders such as congestive heart disease. Circulatory impairment is at "the heart" of cardiovascular disease and ginkgo specifically acts to enhance circulation. Se veral laboratory tests have found that ginkgo helps the heart contract more effectively after times of stress by reducing the formation of oxygen free radicals. This protective effect can help prevent damage to heart muscle which may become oxygen deprived.
(https://vitanetonline.com:443/forums/Index.cfm?CFApp=1&Message_ID=456)
---
HISTORY



Date: June 25, 2005 10:57 AM
Author:
Darrell Miller (dm@vitanetonline.com)
Subject: HISTORY

HISTORY
Ginkgo has achieved unprecedented popularity within the last decade and has become a familiar household term. Because interest in treating diseases like Alzheimer's has escalated over the last decade, the biochemical capabilities of ginkgo in regard to brain function have been investigated and are still being researched. Ginkgo is one of those herbs that has become intrinsically connected with notions of herbal elixirs capable of pre s e rving youth and promoting longevity.
Ginkgo comes from the oldest species of tree in the world dating back some 200 million years. Some ginkgo trees have been known to live well over an average of 1000 or more years. The ginkgo tree is also known as the "maidenhair tree" and would have probably become extinct if the trees had not been cultivated in Far Eastern temple gardens and nurtured by Oriental monks.
Ginkgo is a deciduous conifer with separate male and female types. It resembles the pau d'arco tree and like pau d'arco, possesses an unusual immunity to insects and diseases. Ginkgo's remarkable hardiness enabled it to survive the atomic blast at Hiroshima. Because of its unprecedented longevity, ginkgo biloba has sometimes been referred to as a living fossil.
Ginkgo has been used in China for over 5000 years. The Chinese refer to the fruit of the ginkgo tree as pa-kwo. This fruit is sold in markets throughout China and resembles dried almonds. Ginkgo fruit is pleasant tasting when fresh, but can become quite disagreeable if allowed to get overly ripe. Asians have relied on extracts of the fan-shaped ginkgo leaf since 3,000 B.C. to heal a wide variety of ailments.
The Chinese have been acquainted with the curative powers of ginkgo for centuries and have typically used the herb for ailments related to aging, such as circulatory disorders, mental confusion and memory loss. In China, ginkgo seeds, called baigou, are considered lung and kidney tonics and are used in conjunction with acupuncture. Ginkgo seeds also help to tonify the urinary system, so they are used in cases of incontinence and excessive urination.1
Practitioners of Chinese medicine routinely use ginkgo leaves. Ginkgo was introduced into Eu rope in 1730 and was we l l received, not for its medicinal value, but for its ornamental appeal. It is used extensively in landscaping because of its lovely fern-like leaf. It was brought to America in 1784 to the garden of William Hamilton who lived in Pennsylvania.
Decades passed before the healing properties of ginkgo we re investigated. Consequently, it has been part of the herbal repertoire only since the 1980s. During this time, it became technically feasible to isolate the essential components of ginkgo. Pharmacologically, there are two groups of substances which are significant compounds found in ginkgo: the flavonoids, which give ginkgo its antioxidant action, and the terpenes, which help to inhibit the formation of blood clots. The majority of scientific interest has focused on Ginkgo's ability to improve the circulation of blood. O ver the past twenty years, scientific testing on the plant has dramatically escalated. Ha rva rd professor Elias J. Core y, Ph . D , synthesized ginkgo's active ingredient, ginkgolide B, for the first time in the laboratory. Consequently, stepped-up research in this country and in Eu rope resulted. Ginkgo has been the subject of over 300 scientific studies and continues to intrigue scientists. Much modern research has confirmed ancient applications of ginkgo as well as discovered new ones.
Ginkgolide, the active component of the herb, is what creates most of ginkgo's biochemical attributes. Exactly how ginkgolide B functions is not yet known. One theory is that the compound somehow interferes with a chemical found in the body called PAF (platelet activating factor). PAF has been implicated in cases of graft rejection, asthma and other immune disorders. PAF antagonists have been identified from a variety of medicinal plants. These compounds help to explain the pharmacological basis of several traditional medicines and provide a valuable new class of therapeutic agents.
Particular attention has been paid to ginkgo's powerful actions on the cardiovascular system. Thousands of Europeans use this herb for peripheral circulatory disorders. As a circulation booster, ginkgo has accumulated some impressive credentials. Because proper circulation is vital to each and every body function, virtually all body systems can benefit from ginkgo therapy.
Ginkgo's relationship to brain function has also spawned considerable interest. In 1985, Rudolf Weiss said of ginkgo,
" Significant improvement in mental states, emotional lability, memory, and the tendency to tire easily, have been reported."
Ginkgo is currently planted in groves and used for a number of medicinal purposes. It is harvested in the summer and can be used in extract, tincture or infusion forms. The therapeutic properties of ginkgo seem endless. Continuing re s e a rch promises to further uncover additional health benefits of this remarkable botanical. Ginkgo extracts are among the leading prescription medications in France and Germany. Currently, millions of prescriptions for ginkgo are written by physicians worldwide.
(https://vitanetonline.com:443/forums/Index.cfm?CFApp=1&Message_ID=447)
---
GINKGO BILOBA - (Ginkgo biloba)



Date: June 25, 2005 10:43 AM
Author:
Darrell Miller (dm@vitanetonline.com)
Subject: GINKGO BILOBA - (Ginkgo biloba)

GINKGO BILOBA (Ginkgo biloba)
Common Names: maidenhair tree
Plant Parts: leaves
Active Compounds: flavonoid glycosides, diterpenes (including terpene compounds called ginkgolides), bioflavones, quercitin, isorhamnetine kaempferol, proanthocyanidins, sitosterols, lactones, anthocyanin
Pharmacology: The flavoglycosides contained inginkgo are its most active compounds and have exhibited remarkable pharmacological capabilities. These chemical constituents have free radical properties and function as antioxidants. These flavonoids include quercitin, kaempferol and isorhamnetine. The terpene content ofginkgo, which includes the ginkgolides and the bilobalides help to lessen inflammation by inhibiting PAF (Platelet Activating Factor) in the blood. This action helps to boost circulation. PAF plays a role in diseases such as atherosclerosis, asthma, heart attacks and strokes.
Vitamin and Mineral Content: Ginkgo is rich in bioflavonoids which makes it an effective antioxidant.
Character: astringent, adaptogen, antioxidant, antiseptic, circulatory stimulant, vasodilator and tonic.
Body Systems Targeted: circulatory, cardiovascular, and nervous (brain)
(https://vitanetonline.com:443/forums/Index.cfm?CFApp=1&Message_ID=445)
---
Echinacea



Date: June 24, 2005 01:07 PM
Author:
Darrell Miller (dm@vitanetonline.com)
Subject: Echinacea

ECHINACEA (Echinacea angustifolia)
Common Names: Black Sampson, Purple Coneflower, Rud beckia , Missouri Snakeroot, Red Sunflower
Plant Parts: roots, rhizome
Active Compounds: echinacoside, polysaccharides (echinacin), antibiotic polyacetylenes, betaine, caffeic acid glycosides, inulin, isobutyl amides, ess ential oil (humulene, caryophylene), isobutyl-alkylamines, resin, flavonoids (in leaves and stems), sesquiterpene esters (echinadiole, epoxy - echinadiole, echinax-anthole, and dihydor-xynardole). Pharmacology: Echinacea contains a variety of chemical compounds which have significant pharmacological functions. It has been the subject of hundreds of clinical and scientific studies which have primarily used an extract of the plant portion of the botanical. The rich content of polysaccharides and phytosterols in echinacea are what make it a strong immune system stimulant. The sesquiterpene esters also have immunostimulatory effects. Glycoside echinacoside is found in the roots of the plant. Echinacin has also been found to possess anti-fungal and antibiotic properties. This component of echinacea also has cortisone-like actions which can help promote the healing of wounds and helps to control the inflammatory reactions of allergies.
Vitamin and Mineral Content: vitamins A, E, C, iron, iodine, copper, sulphur and potassium
Regulatory Status
US: None
UK: General Sales List
CANADA: Over-the-Counter drug status
FRANCE: None
GERMANY: Commission E approved as drug

Recommended Usage: Echinacea works best if it is taken right at the onset of an infection in substantial doses and then tapere d off. It can be used in higher quantities as a preventative during winter months when colds and flu are prevalent. If using it to maintain the immune system, periodic use is believed to be more effective than continual usage. Typically, one should use echinacea for seven to eight weeks on followed by one week off. Guaranteed potency echinacea is currently available in capsule form only. Safety: High doses can occasionally cause nausea and dizziness. Echinacea has not exhibited any observed toxicity even in high dosages. Anyone who is suffering from any type of kidney disorder should restrict taking echinacea to one week maximum. Very heavy use of echinacea may temporarily cause male infertility.


--
Vitanet &reg


(https://vitanetonline.com:443/forums/Index.cfm?CFApp=1&Message_ID=411)
---
Mushroom Miracales



Date: June 18, 2005 09:11 AM
Author:
Darrell Miller (dm@vitanetonline.com)
Subject: Mushroom Miracales

Mushroom Miracles by Bert Hoffman Energy Times, April 12, 2004
Mention mushrooms and few people immediately recognize these humble fungi as important tools that can be used to boost well-being. More often, folks identify mushrooms as food with a peculiar appeal. But mushrooms' potential impact on health far surpasses their culinary reputation.
You don't have to stretch your imagination too far to understand why mushrooms have been much neglected in the modern, Western medical search for plants that can boost health.
Unable to make chlorophyll, often dependent on the kindness of other nutrient-producing organisms for their survival, these humble fungal denizens of dark, damp spaces seem to prefer an anonymous existence that is out of sight and out of the consciousness of the scientific mind.
However, mushrooms have now assumed a spot in the center of the research spotlight. Because of their potent content of natural chemicals that appear to have a strong influence on human health and well-being, during the past decade mushrooms have been the subjects of intensive studies on how they can be used to reduce the risk of cancer and to treat these diseases.
Appropriately, this recent round of research began in a place that has long revered these diminutive organisms: Japan. Japan and other Oriental countries have traditionally recognized the immense value of mushrooms as both food and medicine.
Food and Medicine
As an ancient Chinese saying notes, "food and medicine share a common origin." And one of the very earliest Chinese medical books, Shen Noug's Herbal (Shen Noug Pen Ts'ao Jing), first noted the extraordinary beneficial effects of eating mushrooms 2,000 years ago, back in the first century.
More recently, but still well ahead of Western medical experts, in 1575, Pen Ts'ao Kang Mu (a Chinese compendium of medicinal therapies), written by Li Shi Zhen, outlined the medical benefits of about 20 mushrooms.
Nowadays, modern researchers believe mushrooms' usefulness stems from the fact they contain a wealth of antioxidants. But these aren't just any antioxidants. Scientists think that some of these chemicals can potentially drop your risk of cancer, significantly lower blood pressure, help the body fight diabetes, offer protection for the liver, alleviate some of the ill effects of inflammation, lessen the chance of blood clots and help the body's immune system fend off viruses and other microbes. Quite a collection of benefits for these lowly beings!
The 10,000-Year Mushroom
Through the ages, the reishi mushroom (also known variously as the Mannetake, or 10,000-year mushroom, and the Immortality Mushroom) has been the most popular mushroom in Chinese, Korean and Japanese cultures. The reishi mushroom is frequently depicted in a wide variety of traditional Oriental artwork and even puts in an appearance in Chinese royal tapestries.
To some, reishi's power goes beyond the natural and include the supernatural. Originally grown on aging plum trees, reishi is also sufficiently well regarded to be employed by the Japanese as a good luck charm. But you don't have to believe in the supernatural to be superbly impressed with reishi. The beneficial natural substances in reishi include steroids, lactones, alkaloids, triterpenes and polysaccharides.
Large Molecules
Of these chemicals, polysaccharides (complex chains of sugars) in particular have intrigued researchers looking into the way mushrooms help health. These polysaccharide macromolecules are very large (for molecules) and complex, a complexity that leads researchers to believe they are capable of conveying a huge amount of biological information that help the immune system stop cancer in its early stages. The differences in the benefits of various polysaccharides stems from their intriguing geometrical shapes.
Distinctive Differences
Even though two distinctive polysaccharides may contain the same number of carbon, hydrogen and oxygen atoms, their three-dimensional differences-the way they are structured and branch off in different directions-can endow them with very different health benefits.
Though they all share a basic structure (usually, these molecules consist of a main chain of atoms with various side chains), the slight variations of the side chains changes their effects.
By deciphering the microscopic structures of these molecules, scientists think they are beginning to uncover which ones are most effective against cancer. For instance, in isolating a particularly useful polysaccharide called beta-D-glucan from reishi, researchers have found that this substance fights tumors in lab experiments (Chem Pharm Bull 1981; 29: 3611).
Maitake Benefits
Meanwhile, beta-D-glucan and other extracts taken from the maitake mushroom have also been shown to possess powerful anti-cancer effects in lab experiments (Immunopharm Immunotox; 19:175).
In one instance, researchers in the laboratory who were trying out various substances on prostate cancer cells found that applying extracts of maitake results in a kind of programmed self-destruction (apoptosis) of these undesirable cancer cells (Molec Urol; 4:7). In addition, another substance known as maitake d-fraction has been shown to strongly fight cancer in lab animals-in one study, their liver cancer growths were reduced by up to 90% (Ann NY Acad of Sci; 833:204).
At the same time, research in China on people has demonstrated that maitake may help reduce tumors and alleviate the effects of leukemia (Alter Comp Ther 12/98; 420).
According to A.S. Daba and O.U. Ezeronye (Afr Jrnl Bio 12/03; 672), "Mushroom polysaccharides offer a lot of hope for cancer patients and sufferers of many devastating diseases.
" [These substances support]...a fundamental principle in Oriental medicine...[they help] regulate homeostasis of the whole body and... bring the diseased person [back] to his or her normal state."
The Activity of Active Hexose Correlated Compound Active Hexose Correlated Compound (AHCC), an extract taken from shiitake and other mushrooms, is a relatively new substance that is also being researched for its anti-cancer benefits.
Studies on AHCC began in Japan in the 1990s when scientists looked at how it could potentially help people recovering from liver cancer. In those tests, researchers found that giving people AHCC apparently helped them survive longer.
In the future, scientists feel certain that they will uncover even more anticancer uses for mushrooms and the chemicals they contain. A key advantage to these natural substances is their lack of side effects. For instance, in research on an anti-cancer chemical called lentinan, taken from shiitakes, investigators have found that less than one percent of people experience the kind of discomfort that make them discontinue treatment. (This chemical has been used to treat stomach cancer.)
But a long list of beneficial mushroom substances are probably still waiting to be discovered. More evidence of mushrooms' benefits: A study of mushroom workers in a part of Japan called the Nagano Prefecture found that these farmers enjoyed a significantly lower cancer rate than other inhabitants of that part of the country.
In the rest of Japan, about one in six hundred people dies of cancer. But that rate death rate drops to about one in a thousand for mushroom raisers who eat a diet heavy in mushrooms.
John Smith, PhD, from the University of Strath-Clyde, notes that "...increasing evidence [shows] mushrooms offer a remarkable array of medicinally important compounds that have yet to be evaluated by Western medical scientists." Mushrooms offer the best of both worlds: good health that tastes great.


--
Vitanet &reg


(https://vitanetonline.com:443/forums/Index.cfm?CFApp=1&Message_ID=378)
---
Prostate Health Naturally



Date: June 16, 2005 11:11 AM
Author:
Darrell Miller (dm@vitanetonline.com)
Subject: Prostate Health Naturally

Nature's Life Prostate Health Options


Prostate Health... Naturally

Prostate issues too often put a damper on the activities of men of all ages and they are far more common than previously thought. According to some studies, virtually all men will eventually experience prostate issues.

Men with enlarged prostates experience discomforts that may include difficulty urinating, increased frequency and urgency of urination, bouts with sleep-disturbing nighttime urination and lower back discomfort. Dealing with the discomforts from enlarged prostates may be costly, too. Every year about 400,000 men have prostate surgery, adding over $3 billion annually to the national health care bill.

Nature's Life offers several products to support prostate health, including Saw Palmetto as a whole berry concentrate, and three doctor-formulated combinations including Saw Palmetto for supporting prostate health. All of these products are designed to provide nutritive support for:

healthy prostate gland function
normal urine flow

Nature's Life® Prostate formulas are made from all natural ingredients… only the finest available. Regardless of the formula you prefer, you can always be sure of the same superior quality and consistent results.

Prostate function
A small doughnut-shaped gland, the prostate surrounds the urethra where it leaves the bladder. The prostate produces an alkaline substance which makes up the largest part of the seminal reproductive fluid (semen).

Most men's prostates start to enlarge at about age 50. As the prostate gland enlarges, it pinches the urethra, causing reduced urine flow and increased discomfort. Research into prostate enlargement is focusing on male hormones, or androgens. In older men, androgen production changes result in higher levels of dihydrotestosterone (DHT), which is produced from testosterone. The prostate is more likely to enlarge when higher levels of DHT are present.

The Holistic Approach
A unique combination of herbs, amino acids, vitamins, minerals, phytonutrients, and essential fatty acids may help provide nutritional support to maintain good prostate health.

Saw Palmetto Berry (Serenoa repens B.)
The berries from this small tropical palm contain lipophilic sterols and essential fatty acids, including beta sitosterol. Saw Palmetto extract may also support normal inflammatory response by inhibiting the production of prostaglandins. Research suggests that Saw Palmetto may help to increase urine flow and decreases nighttime discomfort. Saw Palmetto has been the subject of numerous double blind clinical trials. All of these effects of Saw Palmetto make it the key ingredient to support prostate health.

Pygeum Bark (Pygeum africanum H.)
The bark of this tall African tree contains lipophilic sterols, including beta sitosterol and sitosterone plus unique fatty acids. These ingredients influence prostaglandin synthesis to help provide nutritional support for a normal inflammatory response. Other components of pygeum may provide nutritive support to help maintain normal prostate size.

Stinging Nettle (Urtica dioica L.)
A common "weed" around the world, stinging nettle has a long history of traditional use to support normal urine flow. Nettle contains substances that may have anti-androgen activity. Many commentators feel that the potential beneficial effects of Nettle extract are increased when combined with Saw Palmetto.

Pumpkin Seed (Cucurbita pepo)
The seeds of this familiar food is a good source of zinc, phytosterols, and essential fatty acids: nutrients essential to prostate health. Preliminary studies find pumpkin seed extract promising alone, but combinations of pumpkin seed oil with nettle and/or saw palmetto have the potential to help restore and maintain healthy prostate size.

Minerals
Zinc is concentrated in the prostate gland and is a major constituent
of seminal fluid. Zinc appears to play a role in maintaining healthy male hormone balance, possibly by its effect on 5-alpha reductase, the enzyme which produces powerful androgens in the prostate. Preliminary reports suggest that zinc may be helpful in supporting urinary comfort. Copper is added to balance the zinc and prevent a
copper deficiency.

Active Aminos™ (Glutamic Acid, Alanine & Glycine)
These are the three amino acids found in highest concentration in the prostate. A recent study suggested that this combination of amino acids may help support normal urination and urinary urgency.

Beta Sitosterol
The oil constituents of a few plants, including soybeans, pygeum, and pumpkin seeds, contain a mixture of phytosterols, or plant hormones, that include beta sitosterol. Recent studies have suggested that beta sitosterol may help to support normal urine flow. Research also suggests that beta sitosterol may also support normal prostaglandin synthesis thus normalizing the inflammatory response.

Vitamin B-6 (Pyridoxine HCl)
This essential B vitamin is required for many metabolic processes, including the use of amino acids such as Glutamic Acid, Alanine and Glycine.

Lycopene: A valuable addition
Lycopene is an antioxidant carotenoid found primarily in most tomato products. In men, lycopene is stored in the prostate and testes, and has been associated with protecting the health of the prostate by acting as an antioxidant. As men age, the level of lycopene is diminished, therefore it should be replaced by food intake or supplements.

Several other herbs have traditionally been used for prostate and urinary tract health:

Herbs
Traditional Indications*
Burdock Root
(Arctium lappa L.)
Contains polyacetylenes, amino acids and inulin for restoring harmony to the body.
Cayenne Fruit
(Capsicum annuum L. var. annuum)
Contains capsaicin and saponins for stimulating blood flow.
Goldenseal Root
(Hydrastis canadensis L.)
Contains alkaloids, including berberine, a powerful tonic for all mucus membranes.
Gravel Root
(Eupatorium purpureum L.)
Contains active volatile oils and flavonoids; for healthy kidney and bladder function.
Juniper Berry
(Juniperus oxycedrus L.)
Contains essential oils, flavone glycosides, organic acids and terpenes for healthy kidney and bladder function.
Marshmallow Root
(Althaea officinalis L.)
Mucilage, containing poly-saccharides and uronic acid for normal urine flow.
Parsley Leaf
(Petroselinum crispum M.)
Contains coumarin and flavonoids for normal urine flow.
White Pond Lily Root
(Nymphaea odorata)
For intestinal cleansing.

* These are traditional indications, and Nature's Life does not guarantee that the indicated herb will have the referenced benefit at the levels provided.


Lifestyle Choices
Nutritionists believe that diet and exercise contribute a great deal to the success of natural prostate self-care. In addition to a comprehensive prostate support formula, men should reduce dietary fat, eat more fruits and vegetables and commit to a regular exercise program. This is not just for a healthy prostate, but a choice for a healthier, happier life.

The Nature's Life® brand has three comprehensive formulas with herbs and nutrients intended to provide nutritive support for healthy prostate gland function and normal urine flow, as well as individual supplements to complement these formulas:

800 Prostate Support™ combines standardized extract of Saw Palmetto – the choice for a stronger dosage – with Stinging Nettle, standardized Pygeum bark extract, and zinc.

Prostate 700+™ combines standardized extract of Saw Palmetto with concentrated Nettle root extract, and pumpkin seed oil.

600+ Prostate Maintain™ combines a whole herb form of Saw Palmetto for a regular maintenance dosage with Active Aminos™, Zinc, and a blend of traditional herbs.

Saw Palmetto, 500 mg whole herb

Lycopene 30 mg & 10 mg


Which Prostate Formula is Best For You?

| | | | |
| --- | --- | --- | --- |
| Nature's Life® Formula/Per Serving | 600 | 700 | 800 |
| Saw Palmetto | 600 mg | 213 mg* | 160mg* |
| Pumpkin Seed Extract | 50 mg | 267 mg* | |
| Nettle Root Extract | | 400 mg | 150mg |
| Pygeum Bark Extract | 10 mg | | 50 mg |



--
Vitanet &reg



(https://vitanetonline.com:443/forums/Index.cfm?CFApp=1&Message_ID=368)

---

In the Clear - Skin is always in danger of acne and inflammations


Date: June 12, 2005 02:13 PM
Author: Darrell Miller (dm@vitanetonline.com)
Subject: In the Clear - Skin is always in danger of acne and inflammations


In the Clear by Dianne Drucker Energy Times, August 3, 2003

Your skin needs protection even as it offers itself as your body's first line of defense against the outside world. Skin is always in danger of acne and inflammations during its daily encounters with stray microorganisms, streams of ultraviolet light and a barrage of pollutants.

Tending to your skin, keeping a clear complexion while safeguarding your well-being, requires proper feeding, watering and tender, loving care.

Your skin not only has to protect you, it has to look good while doing it. Unfortunately, much can go wrong with skin. One of the most common skin irregularities is the acne that often arises when pores clog and inflammation creates unsightly blemishes.

While conventional medicine has long insisted that your chances of developing pimples are unrelated to what you feed your body and your skin, recent studies are calling that accepted wisdom into question.

Research in the Archives of Dermatology (12/02) argues that today's pimples are linked to what you ate yesterday. Skin scientists now suspect that the typical American diet, filled with refined foods, sugars and simple starches, causes the exaggerated release of insulin and related secretions that foment pimples and blemishes.

The evidence: When researchers spent two years combing through the rainforests of New Guinea and trekking to remote parts of Paraguay, they took a close look at indigenous people's faces and couldn't find a single pimple. The inhabitants of these isolated areas eat homegrown food and wild game. They've never eaten crackers or cookies from a box or slurped a milkshake through a straw. And they've never had to cope with embarrassing acne.

The researchers concluded that no refined foods meant no blemishes.

Refining the Pimple Process

According to this latest theory, pimples can start when your digestive tract quickly absorbs refined, starchy carbohydrates from white bread or potatoes or sugary soft drinks. These foods are ranked at or near the top of the so-called glycemic index. That means that these foodstuffs cause your blood sugar to climb rapidly, the process that the glycemic index measures.

That rise in blood sugar causes the release of insulin from your pancreas into your bloodstream. Insulin, a hormone-like substance, helps cells soak up the excess sugar circulating in your blood. However, along with insulin, another substance, is also released. These two chemicals boost the production of testosterone, the male hormone that, in turn, can cause the skin to overproduce sebum, an oily goo that plugs up pores and gives birth to acne. (Previous research has already established the causal relationship of testosterone to pimples.)

Lorain Cordain, PhD, a health professor at Colorado State University and lead researcher in this study, points out that more than 80% of the grains we eat are highly refined and cause significant blood sugar increases, a factor that makes skin break out. In addition, he says, teens are especially susceptible to pimples because they are growing rapidly and, as a result, tend to be insulin resistant. Insulin resistance means it takes more insulin to persuade cells to take sugar out of the blood. This condition consequently results in even larger amounts of insulin being released and more skin blemishes being created.

According to Dr. Cordain, eating low-glycemic foods like whole grains, vegetables, fish and lean meat should lower your risk of acne. These foods don't bump up blood sugar as much, to be released and, as a result, are kinder to your skin.

Helpful Microorganisms

Aside from improving your skin condition by improving the food you eat, taking supplements to help the bacteria in your lower digestive tract may also clear up your undesirable dermatological developments. Eczema, a discomforting and embarrassing skin inflammation, is now believed to depend on the interaction between intestinal bacteria and your immune system.

According to research in Finland (The Lancet 2001; 357:1076), eczema may appear on your skin when your immune system, influenced by the gut's bacteria, misbehaves, using unnecessary inflammation to defend against a non-existent infection that it mistakenly believes threatens the skin.

Atopic eczema, a variety of eczema that often runs in families, has long been known to be linked to allergies and immune overreactions.

In looking into the fact that more and more people have been suffering eczema, scientists came to the disturbing conclusion that this increase may be at least partly attributed to our obsession with cleanliness.

When we are young, our immune systems learn the proper ways to fight off germs by interacting with the bacteria and viruses they encounter. But during the past ten years, so many of us (and our parents) have kept our houses so neurotically spic-and-span, according to the latest theory, that our immune systems are failing to develop the proper responses. So, like a bored, inexperienced security guard who imagines a threat when there is none, our immune defenses are going slightly haywire, causing the defensive inflammation of eczema even in the absence of real bacteriological invasions. The possible solution: Probiotic supplements of harmless bacteria like Lactobacillus GG. This bacteria, similar to the friendly bacteria that live in our large intestines, seems to calm immunity so that it is less likely to panic and start an unnecessary inflammation.

These supplements are so safe, medical researchers are now giving them to pregnant women and newborn babies. In the research in Finland, giving these probiotics to mothers and newborns cut the rate of infant atopic eczema in half. (Similar, live bacteria are also found in yogurt, although yogurt should not be fed to newborns.)

The skin on these children is benefiting for long periods of time. "Our findings show that the preventive effect of Lactobacillus GG on atopic eczema in at-risk children extends to the age of 4 years," notes Marko Kalliomäki, MD, author of the study.

Tea Tree Help

Further natural skin help can be had from Australia in the form of tea tree oil (Melaleuca alternifolia). Long revered by the aborigines of this continent, tea tree oil was allegedly given its English name by British sea captain James Cook, who used the plant to make a tea that improved the flavor of beer.

But Australians have long used tea tree oil as an antiseptic. Its popularity increased during World War II, when, after it was used as a lubricant on heavy machinery, mechanics who got the oil on their hands noticed it fought skin infections. As pointed out in The Chopra Center Herbal Handbook (Three Rivers Press), "The essential oil of tea tree...contains a number of terpenes, of which terpinen-4-ol is believed to be responsible for its beneficial anti-infective activity." Terpenes are special, beneficial types of protein found in essential oils.

Tea tree is especially useful against skin outbreaks caused by fungus infections. Research in Australia shows that it can help quell athlete's foot (Austr Jrnl Derm 1992; 33:145) as effectively as some pharmaceutical preparations. Other research confirms that it can help quiet many different fungi that cause unsightly skin outbreaks (Skin Pharm 1996; 9:388). The Chopra Center Herbal Handbook recommends that "every household should keep some tea tree oil close at hand. It can be applied directly to skin irritations."

Calming Chamomile

Revered by the pharaohs' healers in Egypt during the ancient age of the pyramids, and depended upon for centuries by the Greeks for a variety of medicinal purposes, chamomile (Matricaria recutita) is still employed for a range of skin problems. This botanical helps ease abscesses, bruises or sunburn, and is included in many massage oils. (But never apply chamomile's undiluted essential oil to the skin.)

In addition, creams and sprays with chamomile are used to calm the nerves and nourish the skin. As an element in aromatherapy, chamomile, whose odor has been compared to apples, is well-known for soothing and rejuvenating the spirit. Explaining exactly how chamomile heals and calms has not been easy for scientists. Essential oils like chamomile contain so many different natural chemicals that exploring their holistic effect on the human body requires detailed analysis. As an aromatherapeutic agent, researchers believe chamomile and other essential oils may interact with the brain, activating glands that stimulate healing systems within the body. But that has yet to be proven.

What has been proven is that herbs like chamomile and tea tree, and natural treatments like probiotics, can make a big difference in keeping your skin healthy and clear. With their help, you can present your best face to the world.



--
Vitanet &reg



Solaray - Ultimate Nutrition - Actipet Pet supplements - Action Labs - Sunny Greens - Thompson nutritional - Natural Sport - Veg Life Vegan Line - Premier One - NaturalMax - Kal

(https://vitanetonline.com:443/forums/Index.cfm?CFApp=1&Message_ID=306)

---

Mushrooms


Date: June 10, 2005 10:16 PM
Author: Darrell Miller (dm@vitanetonline.com)
Subject: Mushrooms


Mushrooms by Frank Sturges Energy Times, December 7, 1999

The interest in mushrooms as health enhancers has... mushroomed. Mushrooms, researchers have found, are filled with a long list of substances that may help us fight disease. Some of these natural chemicals boost immunity. Others may be effective against cancer and heart disease.

One of the most remarkable aspects of the research into mushrooms stems from the vast number of mushrooms that dot the landscape. At least 1.5 million types of fungi populate forests, fields, nooks and crannies, but studies have detailed the properties of less than 3,000.

Compound Interest

Mushrooms produce so many beneficial compounds because they constantly fight off other fungi and microbes to survive. These substances, which mushrooms utilize for defense, can apparently help humans.

One of the most important of these classes of compounds are the polysaccharides. Scientists believe these long starch molecules spark immune action that can protect us against invading germs or cancer. They may do this by persuading the body to create what are called killer T-cells. These immune warriors destroy microscopic invaders and may help stop tumors.

According to Paul Stamets, author of Growing Gourmet and Medicinal Mushrooms (Ten Speed), use of polysaccharides... "will synergistically, in combination with the individual's immune system, result in dramatic recoveries...Right now we don't clearly understand all the elements in those formulas to be able to predict downstream what will happen. But clearly with some people, it is tremendously effective" (Townsend Ltr, 6/98).

In addition, mushrooms also make biologically active chemicals called steroids and terpenes, says Christopher Hobbs, author of Medicinal Mushrooms (Interweave). These substances are thought to help fight off the formation of cancerous tumors.

Maitake: Useful Fungus

Maitake (Grifola frondosa) mushrooms, also known as "Hen of the woods," contain chemicals called beta glucans that can enhance immunity. Scientists are particularly fascinated by substances called the "D-fraction." Studies show these can spur immunity (Biol. Pharm. Bull. 17(12), Dec. 1994: 1554-60).

Researchers are also looking into the possibility that Maitake can help people with AIDS regain weight. And scientists are examining their effect on high blood pressure and diabetes.

Reishi's Effects

In Tibet, the Reishi mushroom (Ganoderma lucidum) has long been used to battle altitude sickness in the Himalayan mountains. Reishi is also reputed to soothe frayed nerves.

Scientific studies have supported these traditional uses, finding that people who consumed Reishi functioned better in low oxygen (Proceedings Contrib Symp 59 AB, 5th Intl Cong, 8/14-21, 101-104). Other research finds Reishi may help ease arthritis (Proc 1st Intl Symp on Ganoderma l. 11/17-18, 99-103, Tokyo).

Lion's Mane

Lion's Mane (Heri-cium erinaceus), also called "Monkey's head," has traditionally been a treatment for stomach problems in China. But researchers have found that chemicals in this mushroom help fight tumors (Biosci Biotech Biochem 56(2), Feb. 1992: 347-8).

During the past few years, scientific investigators have also begun to extract chemicals called erinacines from lion's mane. These substances, (known as Nerve Growth Stimulant factor) appear to encourage neuron regeneration. The potential uses: boosting nerve performance, fixing neurological damage and treating Alzheimer's disease (Tetrahedron Ltrs 35(10), 1994: 1569-1572).

Divine Fungus

Known as Cogmelo de Deus (Mushroom of God) in Brazil, the Royal Agaricus (Agaricus blazei) has been grown in Japan since the '70s where it enjoys widespread popularity. Researchers find that it provokes powerful anti-tumor effects. This fungus harbors more beta-glucans, immunity enhancers, than other mushrooms.

Mushroom Performance

Can a fungus make athletes faster? A few researchers think so, pointing to Chinese Olympians who use Cordyceps sinensis. This fungus, traditionally grown on caterpillars, is another native of the Himalayas.

Traditionally, Cordyceps has been used to foster stamina, better breathing and immunity.

At least one study shows this fungus may help blood vessels dilate during exercise. By supplying extra blood to working muscles, Cordyceps may help fight off fatigue and boost performance (Abstracts from 5th Mycological Cong, Vancouver, 8/14-21).

Research Extravaganza

The mushroom called Shiitake has been the subject of an extravagant amount of research since the '60s. Called the "elixir of life," it boosts immunity. Stamets reports that people with cancer who take Shiitake do significantly better in coping with their disease (Abstract 2nd Meeting Soc of Natl Immunity, Italy, 5/25/94).

Another characteristic of Shiitake mushrooms: a celebrated taste. The tongue and the palate take great pleasure in this health enhancer!



--
Vitanet &reg



Solaray - Ultimate Nutrition - Actipet Pet supplements - Action Labs - Sunny Greens - Thompson nutritional - Natural Sport - Veg Life Vegan Line - Premier One - NaturalMax - Kal

(https://vitanetonline.com:443/forums/Index.cfm?CFApp=1&Message_ID=285)
VitaNet ® LLC. Discount Vitamin Store.
Back to top