Search Term: " 50mg "

Messages 1-47 from 47 matching the search criteria.
---
Benefits of Taking Magnesium: Why You Need This Amazing Mineral.



Date: December 27, 2022 10:39 AM
Author:
Darrell Miller (support@vitanetonline.com)
Subject: Benefits of Taking Magnesium: Why You Need This Amazing Mineral.

Magnesium is an essential mineral that many people overlook, but it's extremely important for the overall health of your body. According to the National Institutes of Health (NIH), more than 68% of U.S. adults don't meet the recommended daily intake of magnesium, which is 350mgs per day. But why should you care about how much magnesium you're consuming? Magnesium is involved in over 300 enzymatic reactions and metabolic pathways in the body, so it plays a key role in our overall health and well being. Let's take a closer look at the importance of magnesium and why we need to get enough into our bodies every day.
How Magnesium Keeps Us Healthy
Magnesium plays an important role in everything from muscle and nerve function to energy production and blood pressure control. That means if your body doesn't have enough magnesium, you could experience a wide range of symptoms such as fatigue, insomnia, loss of appetite, nausea, depression, anxiety or even headaches. In addition to these uncomfortable symptoms, not getting enough magnesium can also lead to calcification of the cardiovascular system due to calcium deposits in artery walls—a conditionn known as arteriosclerosis—which can increase your risk for heart attack or stroke. So where can we get magnesium?
Food Sources Rich in Magnesium
Fortunately there are plenty of foods that contain high levels of magnesium including dark leafy green vegetables like spinach or kale; nuts and seeds like almonds or pumpkin seeds; legumes like kidney beans or black beans; whole grains like quinoa or brown rice; avocados; bananas; figs; yogurt; dark chocolate; and even coffee! So if you're looking for ways to increase your intake of this essential mineral without having to take supplements every day, try incorporating one (or more!) of these foods into your diet on a regular basis or take a magnesium supplement.
It's can be easy to forget about minerals like magnesium when it comes to our overall health and well-being, we have to keep in mind a well rounded diet is very important because magnesium plays an important role in keeping us healthy! Now that you know how vital this mineral is for our bodies, make sure you're getting enough each day by choosing foods that are rich in magnesium from leafy greens to nuts or by taking a dietary supplement of magnesium. Doing so will help ensure that you remain healthy now and for years to come!
(https://vitanetonline.com:443/forums/Index.cfm?CFApp=1&Message_ID=6573)
---
Curcumin alleviates symptoms of rheumatoid arthritis



Date: November 19, 2018 04:45 PM
Author:
Darrell Miller (support@vitanetonline.com)
Subject: Curcumin alleviates symptoms of rheumatoid arthritis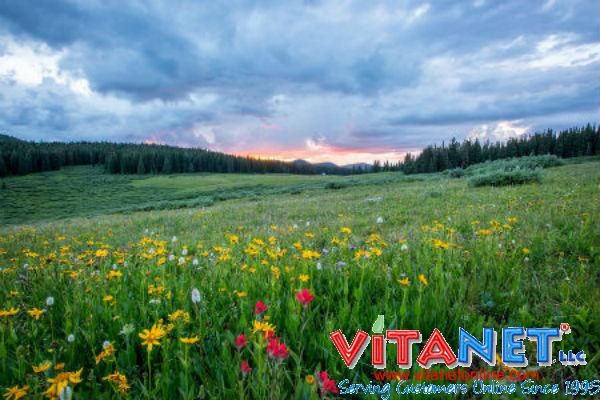 Curcumin is something that has got a lot of fan fare in recent months. Scientists are doing a lot of different studies with it and the compound nature of it lead many to believe that it can be useful in the field of medicine. Rheumatoid arthritis is something that can be pretty nasty if it is not dealt with but these studies have shown that the natural remedies provided can be rather helpful when combating it.
Key Takeaways:
Rheumatoid arthritis is a chronic inflammatory condition, caused by an autoimmune dysfunction.
Unfortunately, many of the commonly prescribed drugs offered to alleviate the pain if rheumatoid arthritis are also the cause of an array of unwanted side effects.
Curcumin is a natural ingredient that treats the inflammation inherent in rheumatoid arthritis and has bern used for centuries in traditional Aryuvedic medicine.
"Researchers from India have found that curcumin, the main compound in turmeric, is a safe and effective natural treatment for rheumatoid arthritis."
Read more: https://www.naturalnews.com/2018-10-30-curcumin-alleviates-symptoms-of-rheumatoid-arthritis.html
(https://vitanetonline.com:443/forums/Index.cfm?CFApp=1&Message_ID=5846)
---
The potential antidiabetic benefits of moringa



Date: November 19, 2018 10:56 AM
Author:
Darrell Miller (support@vitanetonline.com)
Subject: The potential antidiabetic benefits of moringa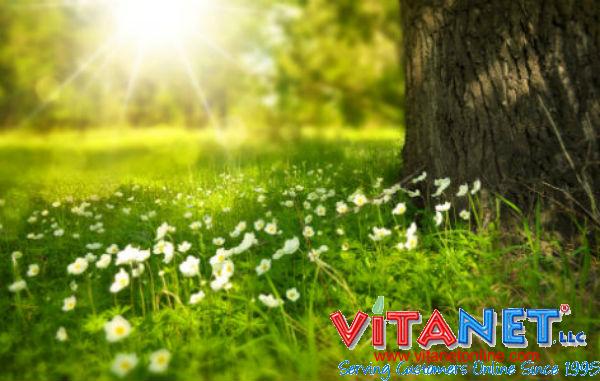 Estimates from the World Health Organization place the possible tally of worldwide diabetics at over 400 million. That figure was established almost 5 years ago. Truly, diabetes is on the rise and rightfully considered an epidemic. All of which explains why scientists around the world are always on the lookout for natural, effective, low-cost treatment modalities that afford minimal to no side effects for the user. This is especially crucial because diabetes is a leading cause of blindness and loss of limbs. The most prevalent form, type 2 diabetes, is manageable with diet and drugs, but many drugs come with the cost of potentially dangerous side effects. Moringa, a native of India and a popular Asian vegetable, is gaining buzz as a superfood. One Cambodian study used obese rodent subjects and garnered some compelling evidence that the superfood could be used to benefit diabetics. For example, the mice used, that were also moringa recipients, had lower fasting glucose levels. The moringa recipients also had lower triglyceride levels and lessened renal impairment. Study suggests that moringa protects the human body from oxidative stress, from inflammation, and even from arsenic. It also acts to reduce cholesterol.
Key Takeaways:
There are a lot of benefits that come from the natural plants in the world.
Most of the people who suffer from diabetes, in the world and the United States, have the form called Type 2.
This new plant that they found is called moringa and the effects of it are apparently very good.
"Researchers from different parts of the world are setting their sights on moringa (Moringa oleifera), a plant native to India and widely cultivated in different parts of Asia, and its potential health benefits, with many being focused on its antidiabetic effects."
Read more: https://www.naturalnews.com/2018-11-11-antidiabetic-benefits-of-moringa.html
(https://vitanetonline.com:443/forums/Index.cfm?CFApp=1&Message_ID=5845)
---
Another study finds turmeric and curcumin to be a safe, effectivetreatment for lowering cholesterol and protecting the heart



Date: November 19, 2018 09:36 AM
Author:
Darrell Miller (support@vitanetonline.com)
Subject: Another study finds turmeric and curcumin to be a safe, effectivetreatment for lowering cholesterol and protecting the heart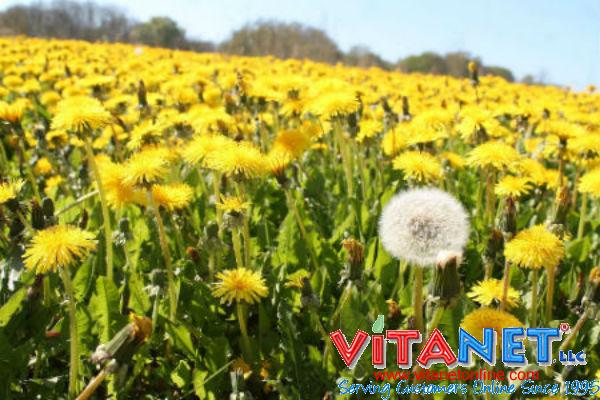 Turmeric and its much-lauded, health-giving component, curcumin, have had a health buzz about them for a long time. The health benefits to those that use turmeric and consequently curcumin, have long been noted. But, though its benefits for a wide array of bodily systems, including the cardiovascular, are not disputed, it has heretofore not been understood if turmeric, or more specifically curcumin, does some of its wonders by lowering lipid levels. The Second Affiliated Hospital of Chongqing Medical University has now performed a meta-analysis of available data, surrounding turmeric and curcumin, as a means of filling the knowledge gap. The researchers began by filtering the data, searching for studies revolving around turmeric, cholesterol and triglycerides. To ensure the data was all the more compelling and germane, the researchers trimmed down the parameters even more, allowing for only those tests that involved subjects laboring under the effects of metabolic syndrome or type 2 diabetes. In these cases possible negative effects to the heart would prove particularly relevant. The meta-analysis revealed that turmeric and curcumin had positive effects to impart on the levels of serum triglycerides apparent in its user-subjects. The two components also positively impacted the low-density lipo-protein cholesterol levels of the user-subjects. The researchers theorized that positive chemical activity was initiated by the components, thereby causing the beneficial aspects. Other cholesterol and lipid markers were not affected. In general, turmeric and curcumin have been shown to limit oxidative stress and inflammation as well as benefit the blood vessel lining, all of which can prevent a serious cardiac event.
Key Takeaways:
There are a lot of effective ways in which you can help lower your high cholesterol.
There are plenty of natural remedies out there that allow you to control your health.
These new substances are natural and have been proven to work on numerous different occasions.
"Turmeric and curcumin are two substances most known for their wide array of health benefits."
Read more: https://www.naturalnews.com/2018-11-12-turmeric-and-curcumin-safe-effective-treatment-for-lowering-cholesterol.html
(https://vitanetonline.com:443/forums/Index.cfm?CFApp=1&Message_ID=5844)
---
What Are The Health Benefits Of PABA



Date: May 10, 2014 04:30 AM
Author:
Darrell Miller (dm@vitanetonline.com)
Subject: What Are The Health Benefits Of PABA

What is a PABA
Para-amino benzoic acid or PABA is generally not known, yet in any case it is a paramount supplement, however it is considered as one of the B-complex vitamins. The perplexity is maybe justifiable because PABA assumes a paramount part in the production in the collection of a standout amongst the most essential B-complex vitamins and folic acid.
Benefits of folic acid
The numerous vital benefits of folic acid have been generally recorded, the most critical likely being the avoidance of genuine conception deformities, especially spina bifida; and additionally insurance against stroke, cardiovascular malady and even certain malignancies. In reality, sufficient supplies of folic acid are viewed as so significant to wellbeing that staple sustenance, for example, bread are routinely enhanced with it. In any case the regular Western eating regimen is accepted by numerous nutritionists to be seriously insufficient. PABA's part in empowering the union of the body's vitamin might subsequently be viewed as sufficient in itself to make it a vital supplement in its own particular right.
Nevertheless there is much more to para-aminobenzoic acid than this. The supplement has additionally been considered a general agains oxidant, help check the maturing and degenerative impacts of harming free radical action; and as a mitigating which may be gainful in the lightening of the indications of the menopause and osteoarthritis.
The calming properties of PABA likewise make it a specific most loved by dietary specialists in battling glitches of the resistant framework, for example, thyroiditis, and a possibly deadly condition known as scleroderma, in which stringy tissue develops through the skin.
Moderate supplements of PABA were an old yet now unfashionable, medication for skin conditions, vitiligo, in which the skin loses its common pigmentation, bringing about unattractive and humiliating blotches.
For most individuals, in any case, the great thing about PABA is that, it is not just promptly accessible from the nourishments, which embody a steadily adjusted eating regimen, yet can additionally be made by the body.
Therefore, in customary circumstances, and in case you're in sensibly great wellbeing, you presumably need not bother with a different day by day supplement of PABA. Anyhow like all the B complex vitamins, PABA regardless capacities best in the vicinity of a great supply of every last one of others, thus it's habitually found in restrictive multi-vitamin arrangements. The better quality ones usually incorporate around 30-50mg; a little add up to make it certain, however worth having as a protection strategy when you're pointing for ideal comprehensive nourishment, and especially when you acknowledge the supplement's pivotal part in the combination of folic acid.

(https://vitanetonline.com:443/forums/Index.cfm?CFApp=1&Message_ID=3116)
---
How cat's claw as a natural immune system booster to treat and prevent diseases



Date: November 01, 2013 07:51 PM
Author:
Darrell Miller (dm@vitanetonline.com)
Subject: How cat's claw as a natural immune system booster to treat and prevent diseases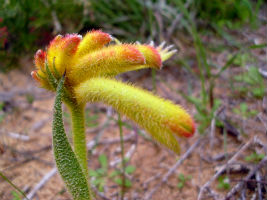 What is cat's claw plant
The root of the cat's claw plant, which is scientifically known as Uncaria tomentosa, contains compounds called pentacyclic oxindole alkaloids (POAs) that are responsible for its healing powers. The consumption of the cat's claw roots in raw or extract form must not be mixed with other foods that may neutralize the helpful effects of the POAs. The name cat's claw is Latin and represents this woody Amazonian vine that has only recently grabbed the attention of scientists who now use high performance liquid chromatography to see the POAs and isolate them for medicinal purposes. Here is an explanation of how the herb works to treat or prevent diseases.

What does cat' claw plant benefits

The alkaloids in the cat's claw herb are responsible for strengthening the immune system, but the specific benefits are as follows. In the digestive tract, the herb is able to treat Crohn's disease, gastritis and duodenal ulcers, intestinal inflammation, parasites as well as balancing the intestinal flora. To the immune system itself, the herb stimulates the production of white blood cells to help combat arising problems of arthritis, rheumatism, chronic fatigue syndrome and infections by viruses or fungi. In South America, it serves as a birth control herb because of its associated properties of causing an unfavorable environment in the uterus thus preventing a fertilized egg from attaching to the uterus.

The anti inflammatory effects of the herb, together with its anti-tumor properties, all attributed to the alkaloids, prevent the damage of cells in the body by free radicals. As a result, patients having weak immune systems are able to significantly improve their chances of fighting diseases when they take in the herb as a supplement or tea. It's the procyanidolic oligomers (PCOs) that stimulate phagocytes, which are special immune cells that destroy viruses and other organisms causing diseases. Excess use of cat's claw extracts or the herb itself can lead to nausea and headaches. The recommended dosage is 250mg of the extract taken twice in a day, or a teaspoon of cat's claw tea mixed with warm water, taken at most three times in a day.
References:
//www.herbal-meds-online.com/Herbal-Meds/Cats-Claw-is-an-immune-boosting-herbal-supplement.html
//voices.yahoo.com/boost-immune-system-cats-claw-209593.html
//alternative-healthzine.com/una-de-gato-cats-claw/
https://caworld48.wordpress.com/2013/10/20/what-are-the-health-benefits-of-cats-claw/
(https://vitanetonline.com:443/forums/Index.cfm?CFApp=1&Message_ID=2870)
---
Here are recommendations made by Dr. Oz.



Date: September 22, 2011 12:47 PM
Author:
Darrell Miller (dm@vitanetonline.com)
Subject: Here are recommendations made by Dr. Oz.

FYI - Here are recommendations made by Dr. Oz. See in blue the NOW Foods options.
1. Vitamin D:
- The only nutrient that's also a hormone
- 60% of Americans are deficient
- Helps immunity and cancers, especially colon cancer
| | | | |
| --- | --- | --- | --- |
| item# | description | size | UOM |
| 0357 | | 180 | LOZ |
| 0358 | | 120 | LOZ |
| 0363 | | 90 | SGELS |
| 0364 | | 180 | SGELS |
| 0365 | | 180 | SGELS |
| 0366 | | 360 | SGELS |
| 0367 | | 120 | SGELS |
| 0368 | | 120 | VCAPS |
| 0370 | | 2 | OZ |
| 0372 | | 120 | SGELS |
| 0373 | | 240 | SGELS |
| 0375 | | 360 | SGELS |
| 0377 | | 240 | SGELS |
| 0380 | | 2 | OZ |
2. Melatonin
- Take if not getting enough sleep
- 3 mg
- Take 2 hours before bedtime
- You should see a change in your sleep pattern within 1-2 weeks
| | | | |
| --- | --- | --- | --- |
| 3255 | | 60 | CAPS |
| 3256 | | 60 + 60 | TWIN |
| 3257 | | 180 | CAPS |
| 3258 | | 90 | LOZ |
| 3259 | | 180 | LOZ |
| 3261 | | 2 | OZ |
| 3262 | | 100 | TABS |
| 3263 | | 250 | TABS |
| 3555 | | 60 | CAPS |
| 3556 | | 180 | CAPS |
3. Alpha Lipoic Acid
- Increases energy
- Slows the aging process
- Helps with diabetes that affects 80 million Americans
| | | | |
| --- | --- | --- | --- |
| 3040 | | 60 | VCAPS |
| 3041 | | 120 | VCAPS |
| 3042 | | 60 | CAPS |
| 3043 | | 120 | CAPS |
| 3045 | | 120 | VCAPS |
| 3046 | | 60 | VCAPS |
• 400 mg 3 times a day
• keeps immune system strong
• take as soon as symptoms develop
• fights respiratory infections
• NOW Foods Air Defense contains a patented form of Andrographis plus other lung supportive ingredients. a GREAT formula for seasonal health and the frequent traveler.
| | | | |
| --- | --- | --- | --- |
| 4591 | | 90 | VCAPS |
| 3372 | | 90 | VCAPS |
(https://vitanetonline.com:443/forums/Index.cfm?CFApp=1&Message_ID=2452)
---
Can Nettle Leaves Help with Allergies?



Date: July 12, 2011 12:48 PM
Author:
Darrell Miller (dm@vitanetonline.com)
Subject: Can Nettle Leaves Help with Allergies?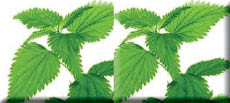 Nettle And Allergies
Nettle leaf is a traditional medication for excessive inflammation in many European countries. It is valued for its hollow hairs called trichomes, which work as a counter-irritant. In addition to its putative effect on allergic rhinitis or hay fever, it remains extensively used as a treatment for joint pain, muscle spasms, back ache, osteoarthritis, atopic eczema, gout, and other disorders induced by inflammation.
Urtica dioica is the plant species referred to as the common nettle or stinging nettle, from which nettle leaf is harvested from in general. It is an herbaceous shrub that grows up to 2 meters in height. It is botanically noted for its trichomes, which inject list of inflammatory agents into the skin upon contact. In alternative medicine, these organic compounds are processed to combat excessive inflammation.
Nettles enjoy a wide distribution in almost all continents, with the exception of Antarctica and South America. In particular, stinging nettle has been successfully naturalized in all regions outside the Frigid Zone. It prefers soils that retain moisture and receive high rainfall. Hence, it thrives well in tropical and subtropical regions. In temperate zones, it is often found in the wild and abandoned settlements.
Nettle leaf has had a centuries-old association with folk medicine of England, Germany, Sweden, and much of Northern Europe. It is mentioned in the Old English poem called Nine Herbs Charm, which describes the common nettle as a treatment for poison and infection. In Germany, herbal preparations that contain nettle extracts are among the leading adjuvant remedies for allergic rhinitis and joint pain.
Hypersensitivity disorder of the immune system in the form of allergies is a reaction to otherwise harmless substances called allergens. These reactions include eczema, hives, hay fever, asthma, anaphylaxis, insect bites, and even systemic allergic reactions. Modern herbalists have long employed nettle leaf for the prevention, amelioration, and cure of hay fever and related allergic reactions.
The hollow stinging hairs of nettle leaf are a natural source of organic compounds that are similar to the chemicals released by the body during allergic reactions, such as histamine and acetylcholine. It produces optimum results when applied directly, as is the case with topical creams and alcoholic tinctures. Allergies subside when these compounds are introduced to local tissues underneath the skin.
Extracts of nettle leaf contain phytochemicals that display anti-inflammatory activities when ingested. The exact mechanism of action is still under investigation. Based on initial results, researchers are positive that nettle leaf exerts an inhibitory effect on pro-inflammatory cell-signaling protein molecules known as cytokines, which are directly involved in hypersensitivity disorder, especially hay fever.
More importantly, nettle leaf has been observed to inhibit the transcription of tumor necrosis factor alpha, which is responsible for a diverse variety of inflammatory responses of cells and tissues. As a results, it downregulates the production of cytokines and interleukins incriminated in excessive inflammation during joint pain, back ache, food allergies, asthma attacks, and allergic rhinitis.
(https://vitanetonline.com:443/forums/Index.cfm?CFApp=1&Message_ID=2366)
---
How Does Holy Basil Extract Help With Pain



Date: June 06, 2011 02:43 PM
Author:
Darrell Miller (dm@vitanetonline.com)
Subject: How Does Holy Basil Extract Help With Pain

Holy Basil And Your Health.
Holy Basil, technically known as Ocimum tenuiflorum, is a perennial plant which is a member of the family Lamiaceae. This kind of plant is commonly cultivated in the tropics region but can also be seen as an escape weeds. Holy Basil plant is an upright shrub with many hairy branches that can grow up to 30 to 60 centimeters in height. It has an aromatic leaves in green color that are slightly toothed. It also bears flowers which are purple in color and also has a strong scent. Holy Basil has many medicinal uses. In fact, in South Asian regions, Holy Basil is commonly utilized as an herbal tea.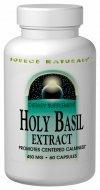 Holy Basil claimed to be an effective pain treatment. Clinical studies show that this plant contains high amounts of Eugenol which mimics the actions of COX – 2 Inhibitor drugs. COX – 2 Inhibitors is a pain killer which is classified as Non – Steroidal Anti – Inflammatory Drug or NSAID. This type of drug is directly targets the enzyme Cyclooxygenase – 2 which is responsible for inflammatory response. Inflammation is associated with swelling which further cause pain. If an area is swollen, the nerve endings are compressed therefore pain is felt.
Aside from its potent pain alleviating property, Holy Basil is also useful in reducing blood sugar levels. This is the reason why it is utilized as an effective treatment for diabetes mellitus. Holy Basil also has an antioxidant effect. As we know for a fact, antioxidants are useful in eliminating harmful toxins in the body known as free radicals. Free radicals can damage cells and even tamper DNA formation during cellular division. Other benefit of Holy Basil includes its anti – stress property. Holy Basil leaves are considered to be an adaptogen or anti – stress agent which protects an individual against various stressors. Experts recommend that an individual can consume a dozen of Holy Basil leaves two times daily to prevent stress. Holy Basil leaves are thought to purify blood thus improving blood circulation and tissue oxygenation.
Aside from Eugenol, Holy Basil also contains the compound Carvacrol which has a strong antibacterial property. Carvacrol has the capacity to inhibit the growth of certain bacteria such as E. coli and Bacillus cereus. Carvacrol is also an effective digestive aid. Research reveals that Carvacrol is can alleviate gastric upset and improve digestion of food and absorption of nutrients.
Holy Basil extracts are reported to be safe and effective in helping alleviate pain and treating other health conditions. Experts suggest that Holy Basil is not for long – term use. It must be used only for a maximum of four weeks. Pregnant women and breastfeeding mothers must not use this supplement to be completely safe. Holy Basil is discovered to slow blood clotting therefore it must not be used within two weeks before and after any type of surgery. Finally, though Holy Basil extracts are relatively safe, it would still be best to consult a qualified healthcare provider and discuss with him or her your health status and history.
Get some today and reap the benefits of this wonderful herb for yourself!
(https://vitanetonline.com:443/forums/Index.cfm?CFApp=1&Message_ID=2323)
---
Using Strontium as a Supplement For Bone Health



Date: June 02, 2011 03:10 PM
Author:
Darrell Miller (dm@vitanetonline.com)
Subject: Using Strontium as a Supplement For Bone Health

Strontium is an essential ingredient in the formation of bone. It is not an element that many are familiar with, although Strontium 90 was a 1977 British band that first brought together Sting, Stewart Copeland and Andy Summers before they formed Police. That information, however, will not help your arthritis or osteoporosis. What will help is a supplement of strontium.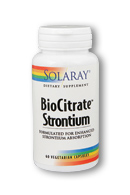 This element is an essential component of bone, even though it is present in very small quantities. What it does is to catalyze the fusion of calcium that forms bone structure, and if your bones are weak a supplement of strontium should generate fresh bone from the calcium in your diet and help reduce the potential for your limbs to fracture.
Along with strontium, you should take foods or supplements containing calcium, potassium magnesium and vitamin D. All of these are involved in building strong bones, although strontium is often the one that is missed.
(https://vitanetonline.com:443/forums/Index.cfm?CFApp=1&Message_ID=2320)
---
How Does Zinc Boost the Immune System and What Else Does this Mineral Do



Date: May 02, 2011 01:58 PM
Author:
Darrell Miller (dm@vitanetonline.com)
Subject: How Does Zinc Boost the Immune System and What Else Does this Mineral Do

Zinc And Good Health!
Zinc is considered a transition metal in general, and as such one of the most abundant transition metals in living organisms, including human beings. It plays a central role in the molecular structure of proteins, which is indispensable in catalytic activities of over a hundred enzymes. These proteins belong to all enzyme classes and have far-reaching effects on the human body, notably in the immune system.
In the past few decades, the scientific community has unearthed countless chemical reactions that take place inside the human body. A number of these reactions necessitate the presence of zinc. While zinc is considered toxic in high amounts, it is classified as an essential trace mineral, which means it has a daily value. A deficiency in zinc has serious effects on growth and development as implicated in the life cycle of cells.
Stabilizes Cellular Structures
Zinc is a trace mineral that is quite pervasive at the cellular level as all cells have zinc demands. This dietary element keeps cells in prime condition and maintains the health of cell organelles. For one, zinc is required to stabilize ions that functions as interaction modules responsible for binding DNA, RNA, and other particles found within cells. The absence of zinc in cells will cripple these activities.
The complete absence of this trace mineral is improbable, but low levels of elemental zinc in the body have been observed to have serious effects on cellular health. The capacity of cells to contain radical damage depends on the availability of zinc. Depleting levels of zinc result in an impaired antioxidant defense and greater susceptibility to free radicals and other reactive oxygen species.
Induces Enzymatic Reactions
Enzymes are proteins that play functional roles in the metabolism of bioactive compounds. They are categorized into many classes, depending on their catalytic functions. These functions are vital as they are one of the mechanisms in the employ of the body to sustain homeostasis. Some classes are involved in immune responses in the prevention of disease and the alleviation of chronic disorders.
All classes of enzymes are affected by the metabolism of zinc one way or another, with over a hundred requiring the direct involvement of zinc to induce catalysis. Zinc is of special note in a chemical reaction called hydroxylation, a process that helps cleanse the body of toxins. With hydroxylation, zinc participates in the conversion of lipid-soluble substrates into water-soluble products ready for excretion.
Modulates Immune Responses
The human body utilizes zinc in many different metabolic pathways that influence the processes needed for prompt immune responses. In the case of common infections such as colds and flu, zinc curtails severity of symptoms and raises immune responses to optimum levels. More importantly, healthy levels of zinc enable the body to take on preventative measures against diseases.
Remember even though zinc is an important mineral, to much can cause problems as well. Do not exceed 150mgs daily for extended periods of time to maintain safe levels of zinc. I suggest 15mg to 75mg daily.
(https://vitanetonline.com:443/forums/Index.cfm?CFApp=1&Message_ID=2286)
---
Fight Anxiety Disorders Naturally



Date: December 14, 2010 04:27 PM
Author:
Darrell Miller (dm@vitanetonline.com)
Subject: Fight Anxiety Disorders Naturally

Do you suffer from an Anxiety Disorder?
Before considering how to test for anxiety disorders and discussing natural supplements that can help we should first discuss what anxiety disorders are - what the term means and if there are degrees of anxiety disorders as there are of depression and stress. First, what is anxiety?
Anxiety is a natural reaction to stress and it is anxiety that makes you worry about the consequences of not studying for an exam - so you study. It focuses you on problems so that you will be more likely to solve them, and helps you to perform better whatever you are doing. However, it can get out of hand and these positive mental processes become negative anxiety disorders.
With some people, anxiety becomes a dread of situations that were once everyday occurrences and can make your life a misery. Here are some forms of anxiety disorder.
Typical Anxiety Disorders
General Anxiety Disorder
You worry frequently or always about normal situations, events and activities, and are finding it difficult to lead a normal life because of it. This is a common form of anxiety and can start anytime from childhood onwards. The cause is not known but is believed to be due to both biological and physiological factors and that a history of stressful situations could contribute. This form of anxiety is more common in women than in men.
Its symptoms include excessive sweating, worry, headaches, irritability, difficulty in sleeping, tiredness and tension in your muscles. It can lead to substance abuse and deep depression if left untreated.
Panic Attacks
Panic attacks are a form of anxiety disorder that occur for no apparent reason. One second you are fine and the next you get this shortness of breath, dizziness, accelerated pulse rate, numbness and a general feeling of dread and fear. In agoraphobia, you will have a fear of being anywhere that a panic attack can take place - so no open spaces!
Phobias
Phobias are a fear of specific things or situations, none of which are really dangerous. Thus, a fear of flying, enclosed spaces or of heights are phobias while a fear of sharks when swimming is a rational fear. Although a loose definition it is not easy to separate phobias from rational and understandable fears.
These are three typical forms of anxiety, but how do you test for anxieties? Here are some tests that are used, beginning with the easiest - doing it yourself!
Testing for Anxiety Disorders
a) Self-Tests
Many that believe they may have an anxiety disorder either tend to panic or go into a depression. It is far better to carry out a self-test. This anxiety test is very simple: simply tick which of the symptoms below you have experienced in the past six months:
I can't relax
I am always worried about something.
I get headaches for no apparent reason
I frequently sweat a lot and get hot flashes
I have no time for anybody and am easily annoyed
I find it hard to sleep and I often wake up during the night
My attention keeps wandering and I can't focus on anything
I sometimes get so worried I want to be sick or have a lump in my throat
If you have ticked more than three then perhaps you should pay your doctor a visit, or try some of the recommendations below.
b) Doctors' Tests
If you feel you might be suffering some form of anxiety disorder you should consult your doctor, particularly if you have tried the self test above and it indicates that you might be. Your doctor might carry out various tests for your general health, and if it is felt necessary you may be asked about your family history: is there any history of mental problems in the family, particularly with your mother or father.
Other questions may appertain to your own physical and mental background, such as have you been stressed for any reason lately, have you suffered anxiety or panic attacks in the past and what is your normal use of prescription and non-prescription medications and drugs. Do you smoke, drink or take any social drugs.
It is important that you are totally honest: the doctor is not judging you, simply trying to find the cause of your problem. Under the terms of their oath they cannot divulge anything you tell them to anyone else, so be honest and let them help you. Among the tests you will be given will be to declare all your history of anxiety-related symptoms. To achieve that, you will be asked a series of questions while the doctor assesses your mental condition.
Finally, you may be referred to a psychiatrist who will be able to help you more than your doctor. Psychiatrists have a good record in resolving anxiety disorders, but once you are diagnosed positively, what then? Chemical drugs? Or perhaps you would prefer something more natural such as herbal remedies.
Herbal Remedies for Anxiety
There are a number of herbs that can be used to treat anxiety disorders. Here are the more commonly used of these:
Passion Flower
Passion flower contains the active substances maltol and ethylmaltol that your body's biochemistry uses to increase the concentration of GABA (gamma-butyric acid) in your brain. GABA is a neurotransmitter that calms you and helps you to relax and forget anything that is making you anxious. It relieves muscle tension, can lower your blood pressure and some equate its effect to that of Valium: although it is totally different chemically it is similar in its effect. It offers a sedative effect and helps you sleep.
Kava Kava root
Kava kava. Generally just referred to as kava, comes from the Pacific and the kavalactones it contains increase the concentration of neurotransmitters in your vascular system, particularly serotonin, the feel-good substance. Its sedative effects have been likened to that of alcohol, and it can certainly give you a lift and certainly helps you worry less as it reduces the negative symptoms of stress and depression.
St. John's Wort
St. John's wort is a well-known anti-depressant and it can also help reduce the symptom of anxiety. The hyperforin the plant contains helps to improve the brain's content of the neurotransmitters serotonin, dopamine and norepinephrine that make you feel good, and St. John's wort certainly washes away your anxiety. Not only that, but the napththodianthrone in another of its important components, hypericin, promotes a reduction in depression through the inhibition of monoamine oxidase, a pro-depressive enzyme.
Valerian Root
An extract of valerian root can help you to relax and sleep well, and this can often be enough to prevent your anxiety attacks. A lot depends on their cause, but if the attacks are mild and don't require extensive medical or psychiatric intervention, then valerian can help, particularly in treating stress-related anxiety. Make sure you stick to the recommended dose because valerian can be dangerous if taken to excess.
Summary
The four herbal remedies above should between them be all you need to treat your anxiety. One major problem is that, just like any chemical drugs, they only treat the symptoms and not the underlying cause which is something you and your physician will have to work on yourselves.
However, until then, the above herbal remedies for anxiety disorders are generally safer to use than prescription drugs and each has a well proven effect, both on the symptoms of anxiety and on depression.
(https://vitanetonline.com:443/forums/Index.cfm?CFApp=1&Message_ID=2208)
---
Herbs For Depression



Date: December 13, 2010 12:34 PM
Author:
Darrell Miller (dm@vitanetonline.com)
Subject: Herbs For Depression

Fight Depression with Natural Herbs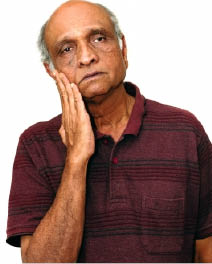 Before discussing treating depression with natural herbs we should first consider depression itself: what is it and what causes people to become depressed? Psychiatrists and psychologists will suggest a number of definitions although most experts agree that there are two forms of depression.
Causes of Depression
Exogenous depression comes about as a result of external factors such as bereavement, heavy debt, job loss, etc, while endogenous depression comes from within and is believed to be due to biochemical problems, including food allergies, hormonal changes, thyroid problems, nutritional deficiencies, particularly Vitamin B deficiency, and addictions. There are many other reasons for people becoming depressed, some of which can be established by the particular symptoms of the individual.
In many cases of depression the external factors are often easier to treat than those due to internal factors. Many exogenous causes of depression such as bereavement are alleviated through time, while causes such as job loss and debt can be resolved once the cause has been rectified: thus, if the patient is no longer in debt or is re-employed, the depression tends to disappear with the cause.
Symptoms of Depression
Depression is not diagnosed from a single symptom, but from a number of symptoms that can point to a person being clinically depressed and requiring treatment. Among the symptoms of depression are:
Prolonged periods of sadness or despair
Feelings of pessimism for the future
Feeling generally tired and lethargic
Overeating with resultant weight gain or under-eating with resultant weight loss
Either insomnia or hypersomnia
Disinterest in family or work
Feeling of guilt, worthlessness and low self-esteem
Inability to concentrate
Hyperactivity or general inactivity
Suicidal thoughts

Forms of Depression
Many normal people can suffer one or two of the above systems, and would not be diagnosed as depressed because of it. We can all get mood swings, feel a bit worthless now and again or be unable to concentrate or focus at times, but that does not mean we are clinically depressed.
Depression would not be diagnosed in a patient with just one of these symptoms but five or more likely would be. In fact, the American Psychiatric Association in the Diagnostic and Statistical Manual of Mental Disorders deem the patient suffering clinical depression if displaying 5 or more of the bottom 8 symptoms above for a month or more. This is believed to be the case with around 17 million Americans so it is a significant problem.
Manic depression is otherwise known as bipolar disorder, where patients have large mood swings from high and extreme hyperactivity and excitability to very low deeply depressive moods and is a clinical condition generally treated using drugs.
Treatment of Depression With Natural Herbs
The usual treatments are drugs that often have undesirable side effects; so many people are trying natural remedies instead. There are a number of herbs that can be used to treat depression, one of the most familiar being St. John's Wort. However, there are others, and here is a synopsis of each.
St. John's Wort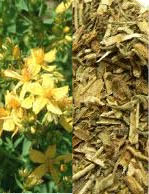 St. John's wort (hypericum perforatum) is likely the best known herbal treatment for depression. In fact, in Germany it is prescribed by doctors to children and adolescents for the treatment of mild depression and is available over the counter in many countries.
However, it can also be used in cases of severe depression, and a report in the Cochrane Database Review[8(4)] by K. Linde, M.M. Berner and L. Kriston in 2008 stated that of 29 separate tests carried out on a total of over 5,000 patients, the conclusion was that St. John's wort extracts were at least as good in treating severe depression with 5 times lower side-effects as tricyclic antidepressants and twice lower than the new selective serotonin reuptake inhibitors (SSRI).
It should be stated, however, that one trial on 340 subjects indicated no improvement over a placebo. However, the anti-depressive drug sertraline (Zoloft) was also shown to be no better than the placebo in this test, so some doubts must lie regarding its accuracy. Of all the herbal treatments, St. John's wort has had most testing carried out and it seems to be effective in treating mild to severe depression although not all experts are yet agreed.

Kava Kava Root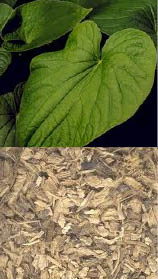 Kava kava can be used to treat depression and anxiety, largely due its content of kavalactones that are believed to increase the amount of a number of neurotransmitters in the blood, including the feel-good neurotransmitter serotonin. Kava kava root is mildly intoxicating, having much the same effect as alcohol, and can also reduce the symptoms of depression and anxiety.
However, it is doubtful if its effects are permanent and so it may be less of a depression cure as a short-medium term treatment. Its effects are also variable on different people, some describing it as making them feel relaxed and 'dreamy', while others find it therapeutic and making them feel better in themselves.
Kava kava should not be taken without your doctor knowing about because there have been concerns about its effect on the liver if taken in excess. A European-wide ban was lifted about two years ago after testing found the risks of taking it to be very low. It has been used for centuries as an intoxicating drink on islands such as Fiji.





Passion Flower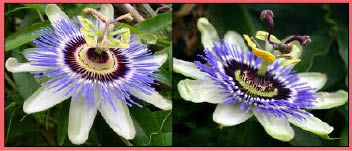 Passion flower has been used for centuries to treat anxiety, stress and depression, its active ingredients believed to be maltol and ethylmaltol that help to increase the level of gamma-aminobutyric acid (GABA) in the brain. GABA is one of the brain's key neurotransmitters and has been described by some as the brain's own 'Valium' supply.
Through the intervention of GABA, passion flower extract helps in reducing anxiety levels and makes you feel a lot calmer. If you suffer forms of depression that make you hyper or excitable, passion flower will help to reduce this and also helps to cure insomnia. It is a component of many natural sleeping pills.
These are just three natural substances that can be used to treat depression. However, you must inform your doctor or physician if you decide to take them since they may interfere with or change the effect of any antidepressant drug you are currently taking.
Call today for natural remedies for depression
(https://vitanetonline.com:443/forums/Index.cfm?CFApp=1&Message_ID=2207)
---
The Good and Bad of an iron supplement



Date: April 25, 2010 06:04 PM
Author:
Darrell Miller (dm@vitanetonline.com)
Subject: The Good and Bad of an iron supplement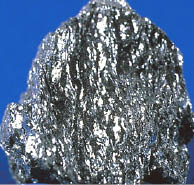 Iron holds a crucial role in the physiology of the body. It is a central part of the haemoglobin and myoglobin molecules. Iron is indispensable to the body's ability to transport gases into and out of the cell. It is necessary in many important enzymes that are involved in energy production, metabolism, and DNA synthesis. Some iron is lost when red blood cells are broken down and excreted in the bile. However, because of iron's importance, the body is able to conserve iron at all costs, as the kidneys do not eliminate the metal.
The dark side of iron supplementation comes when iron is consumed in amounts that are excessive to the body's needs. Although unbound iron is more likely to cause oxidative challenges through the generation of free radicals, excessive iron supplementation in any form can cause huge problems for the cell. The overload of iron can cause deterioration of the gut lining, vomiting and diarrhea, abdominal and joint pain, liver damage, loss of weight, and intense fatigue. In children, acute doses as low as 3 grams can cause death.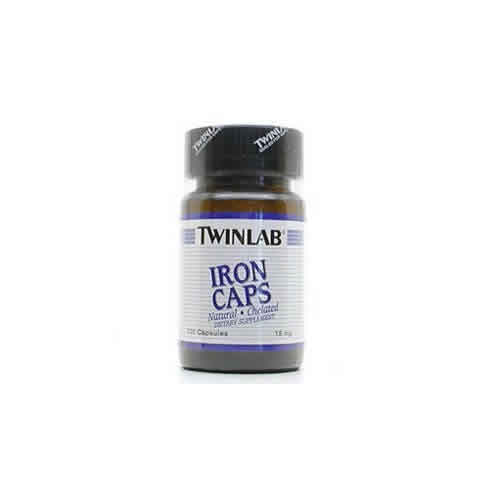 About one out of every 250 North Americans suffer from haemochromatosis, which is a genetic defect that is common in a lot of those people of northern European descent. This disorder causes the body to accumulate and abnormally store high levels of iron. Those people with haemochromatosis store twice as much iron as others, which places them at increased risk for iron-related diseases. Symptoms of these diseases generally occur after fifty years of age and often include things ranging from fatigue, abdominal pain, achy joints, impotence, and symptoms that mimic diabetes.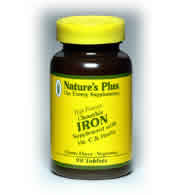 Several studies have produced evidence which suggests that high levels of iron contribute to noticeable increases in the risk for cardiovascular disease. This is likely due to non-haeme iron's aggressive pro-oxidant nature. Iron levels are one of the strongest biochemical markers for the progression of atherosclerosis, which results from increased oxidation of LDL cholesterol. A study in 1995 conducted on Finnish men found that those who had high body stores of iron also had a substantially increased risk of heart attack. Those men who posses the highest levels of stored iron often showed a levels of risk that was up to three times that of men who possessed the lowest levels of stored iron.
Disorders in iron accumulation contribute to a whole host of other disease states, all of which are degenerative in nature. Studies have shown that chronic iron overload contributes to increased infections, cancer, arthritis, osteoporosis, diabetes, and various congenitive dysfunctions. The only way to remove excess iron is through blood letting, unless you are a woman with regular menses. That is why, for men, iron overload can provide quite a problematic issue. Recent research has found
that long-term supplementation with iron at doses less than 5 mg/day can lead to iron-overload toxicity. Because of this, it is recommended that the upper limit of iron intake be at 5 mg/day when considering a product's rating. Any product that contains iron at a daily dose greater than this limit is penalized with this rating criterion.
But for those who need iron, it can easily be obtained through a vitamin supplement at your local or internet health food store. Men should avoid iron supplements and products containing iron, but women on the other hand due to monthly blood loss should supplement with iron regularly.
(https://vitanetonline.com:443/forums/Index.cfm?CFApp=1&Message_ID=2157)
---
Gymnema Sylvestre Leaf Extract



Date: September 16, 2009 11:31 AM
Author:
Darrell Miller (dm@vitanetonline.com)
Subject: Gymnema Sylvestre Leaf Extract

Gymnema has been used for centuries throughout the world for medical purposes. Only recently has it gained popularity in the Western world. The herb grows naturally in Africa and India. It is traded all over the world. Generally, the leaves are the part used. However, the root seems to supply some medicinal properties as well. The plant is a vine-like woody plant that can be found growing on bushes and small tress. It is a member of the milkweed family.
Gymnema has been used by Ayurvedic physicians to treat ailments such as stomach problems, diabetes, and urinary disorders for more than two thousand years. Early physicians found that chewing some of the leaves helped an individual to lose a taste for sweets. Modern scientific research has confirmed that gymnemic acid, the active ingredient, blacks the taste of sugar and blocks sugar's absorption by the body. It is also thought the gymnema suppresses the taste of saccharin and clycamate, which are two common artificial sweeteners. A study done in 1986 also suggests that this herb is able to significantly increase liver and pancreatic function. This ability is promising for diabetes, obesity, hypoglycemia, allergies, anemia, and osteoporosis.
This herb is used for blocking the passages that sugar is normally absorbed. This prevents calories from being absorbed and blood sugar levels are not so drastically affected. The herb is also thought to block the body's desire for sweets. One study found a link between the taste buds and the absorption of sugar in the intestines. Because gymnemic acid, found in gymnema, has a molecular structure similar to sugar, these molecules can fill in the receptor locations on the taste buds temporarily, preventing the taste buds from being activated by the sugar eaten. The same basic thing happens in intestines, as the structure of tissue in the intestines is similar to the taste-bud structure that detects sugar. The gymenmic acid fills in the receptors in the intestines, which prevents absorption.
One of the most promising uses of gymnema may be in cases of diabetes. Research on animals has found that a reduction of blood sugar levels occurs after the consumption of gymnema extract. The herb may help to reduce the amount of insulin needed by diabetic individuals on insulin therapy. The herb is found in combinations that are often associated with controlling blood glucose levels and metabolism. Gymnema seems to be successful in some cases of diabetes. Additionally, the herb has been found to actually improve both liver and pancreatic function.
Over time, this herb has proven to be a nontoxic remedy. Gymnema is used for many conditions. Among these are diabetes, digestion, urinary tract problems, obesity, hypoglycemia, allergies, anemia, cholesterol, and hyperactivity. Gymnema may be a useful remedy in the concern over sugar and sugar-related problems, along with many other medical ailments.
In short, the leaves and roots of the gymnema plant are used to provide antiperiodic, diuretic, and stomachic properties. Primarily, this herb is extremely beneficial in dealing with diabetes, hyperactivity, and hypoglycemia. Additionally, gymnema is very helpful in treating allergies, anemia, high cholesterol, gastric disorders, indigestion, obesity, and weight conditions. For more information on the many beneficial effects provided by gymnema, please feel free to contact a representative from your local health food store.
(https://vitanetonline.com:443/forums/Index.cfm?CFApp=1&Message_ID=2080)
---
Trace Minerals



Date: August 05, 2008 01:13 PM
Author:
Darrell Miller (dm@vitanetonline.com)
Subject: Trace Minerals

Unlike macro-minerals such as calcium, which the body needs in gram amounts, trace minerals such as iron, selenium, zinc, silicon, chromium, sulfur, and copper are only needed in milligram or micrograms. However, these small quantities do not reflect the importance of trace minerals, as inadequate intake can have huge effects on the body. Lets discuss a few of these trace minerals.
Iron deficiency is the most common nutritional deficiency worldwide, with 20 to 50 percent of people affected. The average body contains only one teaspoon of iron, but this mineral is crucial in oxygen transportation throughout the bloodstream and into cells. A lack of iron will starve the body of oxygen and energy, which cause the symptoms of iron deficiency to be fatigue, foggy thinking, irritability, headaches, and lethargy.
A lot of athletes have inadequate iron intake, impairing their exercise performance as it decreases hemoglobin levels and the amount of oxygen that is delivered to the muscles while it increases the time that is needed to recover from exercise. Iron is also important in immunity, with optimal iron intake strengthening the immune system and building resistance to colds, infections, and diseases. Even though inadequate intake is a common concern, too much can also cause health problems including stomach and intestinal cramps, nausea, and constipation.
The most important function of selenium is its antioxidant enzyme glutathione peroxidase. This enzyme is invaluable in protecting red blood cells and cell membranes from free radical damage. Selenium works closely with vitamin E, sometimes replacing it in certain situations. Selenium holds an important role in maintaining the immune system and has been shown to reduce the risk of many health problems which include several types of cancer, heart disease, rheumatoid arthritis, and certain birth defects.
Zinc is a valuable antioxidant that supports many aspects of the immune system. Zinc works in the eyes to protect them against sunlight-related free radicals. Zinc supplements have been found to slow the progression of macular degeneration, but high intakes of zinc and other antioxidants have been shown to lower the risk of developing this eye disease in the first place. This mineral can reduce the severity and duration of the common cold when in lozenge form, if started within 24 hours of the first cold symptom and taken every couple of hours. Taking 50mg of zinc daily or higher amounts for short periods of time is a good idea, but amounts over 150mg daily could cause metallic taste, stomach upset, or impair immune function.
Many modern diets contain extremely low amounts of silicon, especially since food processing removes much of the silicon. Silicon improves the elasticity and suppleness to skin that has been damaged by excessive skin exposure. Silicon is also important in natural bone formation, since deficiencies in silicon lead to bone weakness and sluggish wound health. Bone mineral density can be improved in people with osteoporosis by raising the intake of silicon.
Chromium is important in maintaining blood sugar levels, as well as many other roles in the body. Chromium deficiency impairs the blood sugar-insulin relationship, while chromium supplementation improves insulin response. Studies have shown that supplementing with chromium picolinate improves diabetes management by lowering blood sugar, insulin, cholesterol, or triglyceride levels and reducing the reliance on blood sugar medications. This mineral is also important in the metabolism of fat and carbohydrates.
Finally, Sulfur is needed in the joints to keep the connective tissues within them strong and stable. One source of sulfur, MSM, has been shown to significantly relieve pain and improve use of knee joints in studies. Through all of the above, one can see that trace minerals are extremely important contributors to health, even in small amounts.


--
Buy Trace Minerals at Vitanet ®, LLC


(https://vitanetonline.com:443/forums/Index.cfm?CFApp=1&Message_ID=1853)
---
Eggs: An Excellent Source of Omega-3 Oils for Better Health



Date: December 18, 2007 11:43 AM
Author:
Darrell Miller (dm@vitanetonline.com)
Subject: Eggs: An Excellent Source of Omega-3 Oils for Better Health

Eggs have many health benefits, among them being the fact they can be an excellent source of omega-3 oils that can promote better health in those that take it as a supplement. Hens fed on flax seeds are particularly high in omega-3 fatty acids, although eggs have many health benefits other than omega-3.
Most of the health benefits of Omega fatty acids are well known, although many more are being continually discovered as scientists research the uses to which the substances can be put in our bodies. Omega-3 fatty acids have long carbon chains that are polyunsaturated, i.e. contain multiple double bonds in the hydrocarbon chain. As opposed to saturated fatty acids with no double bonds. They are important components of our neurological systems and help to build up cell membranes, but are probably best known for their effect in protecting us from cardiovascular diseases. Omega-3 fatty acids can help us to maintain a healthy heart, and so enable us to live longer.
The current western diet has been changing to reduce cholesterol intake and improve our lifestyle. However, this has not all been well advised, and the resultant diet is rich in vegetable oils as opposite to animal fats, the relative levels of omega fatty acids having changed in favor of omega-6 fatty acids. These omega-6 fats are not as healthy for us as omega-3, and can lead to a thrombogenic state that more easily leads to cardiovascular diseases and blood clots. Rather than a normal omega-6 to omega-3 ratio of around 2:1, this 'improved' diet has increased it to anything up to 50:1.
The American Heart Association has been advocating a diet richer in omega-3 fatty acids since 1996, yet while research continues to favor omega-3, the increase in consumption of vegetable oils has continued to increase, and with it a reduction in the overall health of a nation.
Omega-3 enriched eggs have been introduced as one means of redressing the balance. Hens fed on flax seeds lay eggs with a much higher proportion of omega-3 fatty acids than normal: up to and over 150mg per egg. Such eggs also have reduced cholesterol – over 15% less, and also are higher in vitamin E, a strong antioxidant, by up to 300%.
Two of the components of omega-3 oils, linoleic acid and linolenic acid, are what are known as 'essential' fatty acids. The term means that they cannot be manufactured in your body, so must essentially be introduced through your diet. When the human body developed to what it is now, the consumption of fish and other oils rich in omega-3 fatty acids was a significant part of our diets, and allowed our bodies to develop the biochemistry and metabolism that it uses today.
If we now upset that biochemistry by cutting our intake of unsaturated fatty acids, our metabolism will suffer and our general health decline. This is one reason why humans should interfere with their natural eating habits as little as possible, or if we do so excessively we should use supplements to replace what we are excluding from diets that have been natural to us for countless millennia. It is dangerous now for the human race to suddenly switch to a significantly different diet without suitable supplementation, because we do not know the long terms effects of doing so.
One way to maintain a steady intake of the fatty acids our metabolism needs in order to ensure our survival is to eat eggs, and especially omega-3 enriched eggs. Of course, eggs have a lot more beneficial health effects than just omega-3. Take choline for example. This is a trimethylated compound that is important in the metabolism of fats. It is the newest official B vitamin, and is an essential component of cell membranes. It is particularly important for the maintenance of the health of your brain, and preventing many brain disorders.
It is also important in methylation, an important biochemical process, and also in the biochemical synthesis of the neurotransmitter acetylcholine. This substance is used to pass messages between nerve cells and from nerve cells to muscles, and a deficiency can cause many health problems, including heart disease and diseases of the vascular system. Methylation is a very important biochemical reaction, being used particularly in messages between body cells and is used to switch genes on and off.
Up to 90% of Americans are deficient in choline, and subject to many diseases because of it. Symptoms include insomnia, fatigue, excess fat concentrations in the blood and problems with your nerves and muscular control. It can cause liver problems and heart problems, and cause a number of brain disorders.
Choline is available in the diet from lecithin and egg yolks, and also soya beans, flax seeds, peanuts and potatoes. The typical American diet is not conducive to an adequate choline intake, and increased egg consumption can help to redress this. This is particularly true of eggs from hens fed with flax seeds, or linseed, from which the triple benefits of choline, omega-3 fatty acids and vitamin E are obtained. Just two eggs will provide you with almost 50% of your daily requirement of choline.
Some are wary about the cholesterol content of eggs, but studies have indicated that it not so much the amount of dietary cholesterol that is eaten, but saturated fats that cause the excess deposition of cholesterol in the arteries. Cholesterol is an essential part of human biochemistry, and without any we could not survive. In fact, studies have shown that eating two eggs daily can improve your cholesterol levels
Eggs are also rich in lutein, and contain more than vegetables such as spinach. Lutein is an important carotenoid that is believed to prevent age related macular degeneration, which can lead to blindness, and also prevents the development of cataracts. Eggs also appear to have anti-clotting properties on the blood, and so help to reduce the thrombogenesis of omega-6 fatty acids.
Without a doubt, eating eggs is very good for your health, and especially so if they are rich is omega-3 fatty acids. They contain a wide variety of nutrients and truly are a complete food packaged by nature. Some may prefer to stay away from eggs and miss the omega-3 benefits so there is an alternative for diets that exclude eggs. Omega-3 is available in a supplement form that one can take on a daily basis to reap the benefits omega-3 presents.
(https://vitanetonline.com:443/forums/Index.cfm?CFApp=1&Message_ID=1673)
---
L-Glutathione Can Eliminate Toxins in the Liver



Date: December 07, 2007 11:54 AM
Author:
Darrell Miller (dm@vitanetonline.com)
Subject: L-Glutathione Can Eliminate Toxins in the Liver

L-glutathione is the reduced form of glutathione, and is a tripeptide synthesized in the animal and plant tissues from glycine, cysteine and glutamate. Commonly known as GSH, it contains thiol groups that are maintained in a reduced state, and is a very powerful antioxidant, considered to be the key antioxidant and protective substance in the body.
Glutathione can reduce any disulfide groups in the cytoplasm within the body of the cell, and ensures that the cytoplasm is a strongly reducing medium protecting against oxidation. It has a synergistic effect with other antioxidants to protect the body against free radicals and oxidizing agents that cause so much damage to the body through what is commonly referred to as 'oxidative stress'. However, there is more to it than that and it attaches itself to toxic chemicals and drugs in the liver and renders them into a state suitable for elimination from the body.
These toxic materials include poisonous pesticides, hydrogen sulfide, carbon monoxide, heavy metals such as mercury, cadmium and chromium and many other substances that we come into contact with due to present day pollution of our atmosphere and foodstuffs. Glutathione can also help protect the body from the effects of chemotherapy and evidence is suggesting possible links with the control of some cancers, diabetes, atherosclerosis and many other degenerative conditions caused by free radical attack and the effects of pollutants.
The way that GSH acts in the cells is that the redox state of the glutathione-glutathione disulfide couple is critical to the health of the intercellular and intracellular fluid. GSH in the reduced state of glutathione reacts with an oxidative agent such as hydrogen peroxide to form the oxidized form, glutathione disulfide and water. It hence mops up oxidizers such as peroxides and free radicals within the cytoplasm of the body's cells, and also in between the cells. The disulfide is then converted back to GSH by the combined action of the enzyme glutathione reductase and NADPH (the reducing agent nicotinamide adenine dinucleotide phosphate).
The cycle then repeats so that two molecules of glutathione continue to reduce damaging oxidizing agents without themselves being consumed. In so doing, the NADPH becomes oxidized. A continuous supply of NADPH is needed to allow GSH to undergo these biochemical reactions, and up to 10% of our blood glucose is used by the pentose phosphate pathway by which NADPH is synthesized.
Since this cycle consumes no glutathione, it would appear that a supplement is unnecessary. However, this is not the case since the molecule takes part in other reactions in the body, particularly in the elimination of toxic heavy metals from the body. Mercury is highly reactive with the thiol that GSH is, and so will bind to form a stable Hg-sulfydryl bond in the liver. This mercury-glutathione chelate is unable to bind to other proteins or gain access to the body cells, and is eventually harmlessly secreted. The same is true of many other heavy metals that are reactive with thiol's.
In this way the body is protected from the harmful effects of these heavy metals. However, it results in the loss of the glutathione, and the pollution of modern day living can take a heavy toll of the GSH content of our bodies. For this reason a glutathione supplement is recommended, especially for city dwellers that may be exposed to more heavy metals than those residing in rural areas.
However, the form in which this supplement is taken is very important, because the human digestive tract contains a significant amount of gamma-glutamyltranspeptidase. That is an enzyme which apparently destroys glutathione before it can be absorbed. However, it can be absorbed directly into the bloodstream by dissolving the pill between the teeth and inner cheek. It has also been suggestion that the supplement could be administered by injection.
Others have suggested that rather than administer a supplement, individuals could take other supplements that contain the materials needed to stimulate the formation of GSH. Substances such as vitamin C, selenium (important in GSH biochemistry), methionine, alpha-lipoic acid and glutamine could all help to increase the body's production of glutathione. A supplement of the constituent parts of cysteine, glycine and glutamic acid should also help. The dosage ranges recommended vary widely from 50mg to 500mg daily, and the effects of supplementation are not yet well know.
Some specific conditions that this wonder antioxidant is useful in treating include liver disease such as hepatitis, cirrhosis and so on. Patients suffering from these diseases show a massive reduction in their GSH content and prior GSH treatment appeared to offer a significant degree of protection in controlled clinical investigations. Patients suffering from chronic hepatitis C have been found to be associated with reduced GSH levels, particularly if also HIV positive.
Similar deficiencies have been noted in some lung conditions such as asthma and other pulmonary conditions. In such cases it has been demonstrated that administration of GSH supplements sufficient to restore normal levels of the substance improved the patients' conditions by a significant amount. Its effect on atherosclerosis appears to be significant since a decreased level of GSH peroxidase has been recorded in such patients in addition to an increase in lipid peroxides, indicating that oxidation of the arterial wall had been occurring.
Anti-viral therapies that rely on GSH biochemistry for their action have been found to be less effective in those with low GSH levels, and other studies have confirmed that supplementing with GSH improves the response to interferon treatment. These results indicate the activity of oxidizing agents and free radicals in liver conditions, and in fact this has been demonstrated by tests carried out in New York and Philadelphia in the 1990s.
This suggests that the liver is prone to damage by oxidative stress, and that GSH levels may be able to be used as an indication of potential liver disease. What is evident is that a strong case can be made for glutathione supplementation as protection against potential liver, pulmonary and cardiovascular diseases, especially by those exposed to specific polluting agents such as primary or secondary tobacco smoke, auto and diesel fumes and chemicals and pesticides.
L-glutathione is useful, not only for the elimination of toxins in the liver, but also in protecting this large and vital organ from the oxidative stress that modern living brings. L-Glutathione and its precursors are sold over the counter at your local or internet health food store.


--
Buy Glutathione at Vitanet, LLC &reg


(https://vitanetonline.com:443/forums/Index.cfm?CFApp=1&Message_ID=1649)
---
Too Little Magnesium Can Cause Health Problems



Date: April 20, 2007 12:04 PM
Author:
Darrell Miller (dm@vitanetonline.com)
Subject: Too Little Magnesium Can Cause Health Problems

The Recommended Daily Allowance of magnesium (which is the minimum level needed to stave off deficiency symptoms not the maximum level) varies by age and gender:
Children 1 to 3 years: 80mg, Children 4 to 8 years: 130mg, Children 9 to 13 years: 240mg
Boys 14 to 18: 410mg, Girls 14 to 18: 360mg
Men 19 to 30: 400mg, Men 31 plus: 420mg
Women 19 to 30: 310mg, Women 31 plus: 320mg
Pregnant women 19 to 30: 350mg, pregnant women 31 plus: 360mg
A survey conducted by The Gallup Organization found that 72 percent of adult Americans fall short of the Recommended Dietary Allowance of magnesium.
Because magnesium is required for hundreds of enzymatic reactions (enzymes are protein molecules that stimulate every chemical reaction in the body), deficiency can cause a wide variety of symptoms, such as low energy, fatigue, weakness, PS and hormonal imbalance, inability to sleep, weakening bones, muscle tension, spasms and cramps, abnormal heart rhythms, headaches, anxiousness, nervousness and irritability.
Dr. Carolyn Dean, author of The Miracle of Magnesium states: "The recommended daily allowance (RDA) is about 350mg per day, but most researchers say you need two and three times that amount, partly because it's not in foods. If it is in foods, if you cook and process the foods in any way, you lose magnesium."
(https://vitanetonline.com:443/forums/Index.cfm?CFApp=1&Message_ID=1521)
---
Hyaluronic Acid Double Strength 100mg – w/ Proline, Alpha Lipoic Acid & GrapeSeed extract.



Date: April 04, 2007 09:38 AM
Author:
Darrell Miller (dm@vitanetonline.com)
Subject: Hyaluronic Acid Double Strength 100mg – w/ Proline, Alpha Lipoic Acid & GrapeSeed extract.

Hyaluronic Acid has emerged as one of the most significant anti-aging supplements in the natural products industry. As a mucopolysaccharide that occurs naturally within the human body, the highest concentrations of Hyaluronic Acid are found in the skin, eyes, and articular cartilage. Hyaluronic acid works by absorbing water within the body, which in turn supports the formation of effectiveness of the gel-like matrix that protects healthy cell structures from dehydration and free radical damage. Ongoing studies continue to suggest that it may help support some of the body's most vital functions.*
Strong, Healthy Joints
At birth and well into our youth, the human body produces ample amounts of Hyaluronic acid. These levels decline, however, based on our physical activity levels, dietary habits, and other hereditary and environmental factors. Hyaluronic acid is a key component of synovial fluid and cartilage, and serves as one of the body's most vital natural lubricants. Joint structures lack blood vessels, and there for relay on Hyaluronic acid to transport fluids and nutrients. Many structural and articular challenges have been traced back to insufficient Hyaluronic levels.
Wrinkles and Fine Lines
Healthy, wrinkle-free skin requires a constant supply of water. Without enough, dermal cells located deep below the skin's surface can becomes deprived of the compounds they need, thus leaving the skin dry and dehydrated. Hyaluronic acid attracts and binds large amounts of water at the cellular level to ensure that the skin has everything it needs to remain smooth, elastic, and youthful-looking.
Some published reports suggest that a child's ability to produce abundant amounts of Hyaluronic acid may explain why they heal so quickly, often without permanent scarring. Because of the many roles it plays within the body's connective and epidermal tissues, Hyaluronic acid is becoming more and more accepted as a way to help encourage the body's natural wound-healing processes.
Vision and Eye Health
In addition to cartilage and synovial fluid, the eyes contain some of the body's highest concentrations of Hyaluronic acid. In fact, the vitreous humor (the Eye's Core) is made up almost entirely of Hyaluronic acid. This gel-like structure absorbs shock, supports vision, and protects the retina from being damaged. It is believed that many common vision and ocular problems may be a result of poor Hyaluronic acid production during adulthood.*
Each Vcap contains 100mg of Hyaluronic acid, along with Alpha Lipoic Acid, standardized Grape Seed Extract, and pharmaceutical grade L-Proline for support. Compare Now's 100mg formula to some 50mg formulas that do not include supporting antioxidants for the same price, and the choice is clear!


--
Let Vitanet Help you Look, Feel and Live Healthier with Hyaluronic Acid


(https://vitanetonline.com:443/forums/Index.cfm?CFApp=1&Message_ID=1504)
---
Sytrinol 150mg - Now Vitamins



Date: August 29, 2006 03:14 PM
Author:
Darrell Miller (dm@vitanetonline.com)
Subject: Sytrinol 150mg - Now Vitamins


Sytrinol 150mg – Cholesterol Formula

Now Vitamins Sytrinol is a revolutionary new dietary supplement that was carefully developed to help support healthy cholesterol and triglyceride levels.  This is made possible based on Sytrinol's high concentration of polymethoxylated flavones (PMF's) from citrus, palm tocotrienols and other proprietary constituents. Studies have shown that this novel blend of cardiovascular supporting compounds can help maintain cholesterol and triglyceride levels that are already within a healthy range.*

Polymethoxylated flavones, or simply PMF's are a type of potent, highly active bioflavonoid commonly found in citrus fruits.  Tangeretin and nobiletin are two of the most potent, and their ability to support healthy cardiovascular function is backed by over 25 years of well-documented research.  In addition to the role they play in preserving the integrity of healthy cells, it has been theorized that Polymethoxylated flavones posses the ability to maintain healthy cholesterol levels.  They do this by inhibiting the formation of two key cholesterol building blocks – apolipoprotein-B and triglycerides.  Without these, the body loses its ability to construct LDL cholesterol, thus resulting in a more healthy total cholesterol pool.

Palm tocotrienols, an equally beneficial component of Sytrinol, have also been shown to affect toe production of cholesterol.  Tocotrienols, like vitamin E, has strong antioxidant properties that allow it to protect cell membranes.  Additionally, they have been shown in studies to reduce blood platelet aggregation, inhibit the formation of arterial plaque and decrease the oxidation of LDL cholesterol.*

This potent combination is what ultimately allows Now Vitamins Sytrinol to provide exceptional lipid profile protection.  For added support, we've included 50mg of Milk Thistle, 50mg of Alpha Lipoic Acid and 10mg of Policosanol, per serving.

Serving Size 1 Vcap

Chromium………………………..…….60mcg

(from Chromium Chelavite® Amino Acid Chelate)

Sytrinol®……………………………....150mg

(Proprietary Blend of Natural Citrus and Palm fruit)

Milk Thistle Extract (Silybum Marianum)80%....50mg

Alpah Lipoic Acid…………………...…50mg

Policosanol (from Sugar Cane)……………….10mg

Sytrinol is a proprietary and registered trademark product of Source One Global Partners.



--
Buy Sytrinol at Vitanet &reg



(https://vitanetonline.com:443/forums/Index.cfm?CFApp=1&Message_ID=1361)
---
What are you really Getting?



Date: August 21, 2006 05:20 PM
Author:
Darrell Miller (dm@vitanetonline.com)
Subject: What are you really Getting?

Supplement labels can be confusing!
The list of ingredients on some supplement labels can tax the mind of even a Ph.D. in nutrition!  What's worse, although labeling laws exist to counter misleading and non-uniform labeling, confusing and deceptive labeling, confusing and deceptive labeling practices continue to abound.  Here's some help to aid you in making better sense of supplement labels.
1.Begin at the Bottom
The supplement facts panel on the label of every nutitional supplement sold in the U.S. tells you about active ingredients in a product. Before analyzing this information, look beneath the panel, where the OTHER INGREDIENTS are listed.  Here, at a glance you can begin to spot a questionable product.  Synthetic colors, flavors, preservatives, or the absence of certain information, are early warning signals. 
Poor Label

Good Label

1.other ingredients: Cellulose, stearic acid, sucrose, sodium, silicoaluminate, talc, titanium dioxide, mineral oil, FD&C red #40, FD&C yellow, aluminum lake, polysorbate 80.

other

ingredients: Cellulose(capsule), vegetable magnesium state, silica.

this

product contains no gluten, wheat, yeast, eggs or dairy, no synthetic colors or flavors , and no toxic levels of lead or other heavy metals.
Lot# 123456

Expires: 01/08 or use by: 01/08
Other Ingredients: supplements can be natural only by degree, since their manufacture often requires the use of binders, flowing agents and other items.

 

Such materials may come from natural and artificial sources. They must be listed in descending order by quantity.
Contains No / May Contain:

 

Sometimes, supplements are derived from sources that could cause reactions in allergic individuals (

eg

. Soy, shellfish).

 

Better labels tell you which allergens are absent, as well as those which may be present.
Expiration date & lot Number: shelf life varies fro different supplements, but most will diminish in potency and quality over time.

 

Better labels provide a USE BYE or EXPIRATION date.

 

They also note a LOT NUMBER for identifying product origin (for tracking any product related problems).
2.Directions, Dose & Value
Poor Label

Good Label

DIRECTIONS: Take 6 tablents daily, two with each meal.
Directions: Though not required on labels, directions tell how and when to take supplements.  This is important because timing your doses can affect absorption. In general:
<![if !supportLists]>· <![endif]>Vitamins are best absorbed when taken with food, and in divided doses throughout the day.
<![if !supportLists]>· <![endif]>Fat-soluble vitamins (A,D,E,K) require dietary fat for absorption, so are best taken with meals.
<![if !supportLists]>· <![endif]>Many minerals can be absorbed effectively at any time.
<![if !supportLists]>· <![endif]>Most herbs, probiotics, amino acids & proteolytic enzymes (not digestive enzymes, which should be taken with meals) are best taken on an empty stomach.
Poor Label

Good Label

Supplement facts

serving size 3 tablets
servings per container 20
% DV (Daily Value)

Supplement facts

1. Serving Size 2 Tablets

2. Servings per container 30

3. % DV (Daily Value)
1. Serving size: SERVING SIZE is required on labels. It recommends the number of tablets, capsules, spoonfuls, ect. Taken at one time.  Be ware that a serving is not necessarily the total recommended daily amount.
<![if !supportLists]>2. <![endif]>Cost-Effectiveness: To determine, first find the SERVING SIZE.  Then read the directions to see how much servings are suggested daily.  Finally, divide the number of servings needed into the number of SERVINGS PER CONTAINER.
Example: Assuming the two bottles above have the same ingredients and cost. The product on right offers more servings, and is a better buy. Product on left just has less nutritive ingredients, or more filler, in each pill.
<![if !supportLists]>3. <![endif]>% DV (Daily Value): The daily value of a nutrient represents the amount expected to meet the daily needs of an "average" healthy person.  On labels, % DV indicates provided by one serving.  DVs have not been established for herbs, essential fatty acids and other nutrients.
Note: Many experts in nutrition think that suggested DV levels for some nutrients are far too low to optimize health.  This is why certain ingredients may be present at greater than 100% DV levels.
3.Games Labels Play
There is no free lunch in the world of supplements.  A bottle that costs less probably contains less – either fewer nutrients, or less effective forms of nutrients.  Educate yourself; compare ingredient amounts, forms and sources, and watch out for labeling tricks such as these.
"Padding" the label
"padding" the label is a common way for supplement marketers to make their ingredients list look more complete and beneficial than it really is.  Padding methods include:
Poor Label  amount per serv.

Good Label  amount per serv.

1.CoQ10……….1000mcg

2.Oat Bran………20mg

   Oat fiber……….1mg

3. Oat flavonoids…25mcg

1. CoQ10………….50mg
Pixie Dust:

 

Adding useful ingredients in therapeutically useless amounts. Some brands use tiny amounts of nutrients just to get the ingredient on the label.

 

Learn how much nutrient is required, and be watchful of inappropriate measurement sizes. (See Weights & Measures below.)
Example: CoQ10 useful range is 30mg to 400mg (milligrams.)  product on left provides 1000mcg  (microgram) of CoQ10, the equivalent of just one mg!  product on right provides a beneficial 50mg.
Sounds Good:

 

Adding impressive but irrelevant ingredients, often in useless amounts, that are of no benefit to the formula.
Example: Whole grains such as oats are part of a heart healthy diet, but the product on left provides less than a pinch 20mg of oat bran.  Product on right includes no irrelevant ingredients in useless amounts.
Expanding Assets:

 

Separately listing the parts of a single ingredient to give the illusion of additional ingredients.

 
Example: Fiber and flavonoids are part of oats, not more ingredients.
The "Name's the Same" Game
A common trick is to provide unproven, weak or useless forms of familiar, good ingredients.  Buyer beware!
Poor Label  .

Good Label   .

Pygeum Bark Powder

Pygeum Africanum…..100mg

Pygeum Bark Extract

Pygeum Africanum (Standardized to 13% total sterols……….100mg
Example: Studies suggest that Pygeum bark standardized extract helps support prostate health.  Product on left uses unresearched powdered bark.
Proprietary Blend = "It's a Secret"
Some companies may hide the quantity and quality of their ingredients by calling their formula  a "Proprietary Blend."  This term may allow manufacturers to use a lot of nutrient from a cheap source and very little from a good source without disclosing how much of each you are actually getting. 
This deceptive practice is legal—as long as the secret blend:
<![if !supportLists]>· <![endif]>Is labeled "Proprietary Blend" (or fanciful trademark name)
<![if !supportLists]>· <![endif]>Lists individual nutrients in descending order by weight
<![if !supportLists]>· <![endif]>Lists the total weight per serving
When you see the word "Proprietary," ask: "how relevant is the first or second ingredient?"  Sometimes, the most abundant ingredients are either fillers, or inexpensive, less effective forms.
Poor Label              amount per serv.

Good Label             amount per serv.

Special Proprietary Women's Blend

Alfalfa herb, Black Cohosh root, Chaste Tree berry, Dong Quai root, Licorice root………….350mg

Black Cohosh root

Cimicifuga Racemonsa (2.5% total triterpene glycosides)…….125mg

Chast Tree berry

Vitex agnus-castus (0.5% agnusides)………………..100mg

Dong Quai root

Angelica sinensis (5:1 extract)..75mg

Licorice root

Glycyrrhiza glabra……………50mg
Example: Legally, product on left could contain 99% alfalfa filler and only 1% of all the other herbs together! The Good Label tells all.
Hiding Outside the Box
Another clever way to hide the quality of ingredients is by listing them outside the Supplement Facts box, in the Other Ingredients section located beneath the box.  This section is usually intended for listing agents used in the tableting or encapsulation process.
Poor Label

Good Label

Other Ingredients: Cellulose, stearic acid, spirulina, lycopene, grape seeds.

Other Ingredients: Cellulose, vegetable magnesium stearate.
Example: Agents used in supplement manufacture (i.e. cellulose and stearates) should be listed under Other Ingredients.  Product on left also uses this section to list catchy sounding spirulina, lycopene, and grape seeds.  With no amounts listed, assume these ingredients are present in low levels that provide little value.  A supplement maker who is proud of a product's nutritive ingredients will fully disclose amounts within the Supplement Facts box not list these ingredients along with manufacturing agents in the Other Ingredient section.
4.Understanding Herbs
Herb Forms: Powders, Tinctures, Extracts
The form, preparation and concentration of an herb affects its potency and influences the herb's potential for therapeutic effectiveness.  the potency of all herb forms except standardized extracts are uncertain and depends on factors invisible to the consumer (i.e. soil quality, rainfall, seasonal climate, harvesting methods, storage methods and age).
            Know Your Plant Parts: Medicinal plants often have specific parts that are most effective therapeutically, such as the root for goldenseal, the leaf for raspberry, and the blossom for clover.  Products using irrelevant plant parts may cost less, but offer little or no benefit!
Powdered Herb
Often encapsulated or used as tea, powdered herbs are more likely than other forms to lose potency when exposed to air.  Fresh, high quality powdered herb may add therapeutic or nutritional value to a supplement.  Low quality powders may provide little benefit.  Look for expiration or "use by" dates.
Poor Label

Good Label

Saw Palmetto………..320mg

Saw Palmetto berry

Serenoa repens……320mg
Example: If the label doesn't say otherwise, assume the form of herb is powdered.  Better labels specify plant part and latin name (genus and species).  Sometimes a less effective species of a plant is used to save money.  Check to see if other related species may be equally effective.
Tinctures and Fluid Extracts
Tinctures contain the soluble parts of dried or fresh herbs, often extracted in a mixture of alcohol and water, vinegar or glycerin.  Tinctures are usually dispensed by drops. This form is more stable and thus has longer shelf life than powdered herb.
Poor Label

Good Label

Saw Palmetto berry

Tincture…………..320mg

Saw Palmetto berry

Serenoa repens 1:5 tincture, 40% alcohol………………..320mg
Example: Better labels specify tincture strength as a ratio.  Regular tinctures are made using 1 or 2 parts herb to 10 parts solvent, yielding strength ratio of 1:10 or 1:5.  higher potency tinctures (also known as fluid extracts) use more herb in less solvent, yielding stronger 1:3, 1:2, or even high strength 1:1 ratios.
Concentrated and standardized extracts
Concentrated or standardized extracts (solid, powdered, liquid) are generally prepared from evaporated herbal tinctures or teas.
Poor Label

Good Label

Saw Palmetto Berry Extract

..

……..320mg
Saw Palmetto berry standardized extract………..320mg

Saw Palmetto berry

Serenoa repens extract 5:1…………320mg

Saw Palmetto berry

Serenoa repens (standardized to 85%-95% fatty acids and sterals)………320mg
Concentrated extracts commonly use 4 to 8 parts of plant matter to make 1 part extract (4:1 to 8:1).

 

Some may use up to 200 pounds of herb to make 1 pound of finished product (200:1)!
Example: A better label tells you the concentration strength by noting the ratio of herb to extract.  This is often appears after the plant name.
Standardized Extracts are lab-analyzed to provide a verified amount of one or more nutritive ingredients.

 

In many cases, proportional amounts of other constituents are also present, retaining the natural "fingerprint" of the whole herb.

 

Standardized extracts are the most consistent, and often the most potent, form of an herb.

 

They are used in the majority of studies demonstrating therapeutic effectiveness.
Example: Standardized extracts provide a set percentage of an herb's researched nutritive ingredient.  Useless this percentage is noted on the label, the term "Standardized" is meaningless.
5.Beware of False Claims
Is it science of is it marketing?  To avoid being misled, question all claims on supplement labels as well as in advertisements.  Although government guidelines restrict the types of claims that manufacturers can legally use to promote their products, not all companies comply.  Many promises mount to little more than marketing hype.
Use common sense to decide if a claim seems realistic.  Be aware of emotionally charged, misleading language in advertising.
When doubt, contact the company and request information to support a claim.  Unbiased research and human studies are most relevant.  If the science seems legitimate, verify that the form and dose used in product match form and dose showing benefit in studies.
Weights & Measures

1 kilogram (kg) = 1000grams (g)

1 gram (gm) = 1000 milligrams (mg)

1 milligram (mg) = 1000 micrograms (mcg)

1 liter = 1000 milliliters (ml)

946 milliliters (ml) = 1 quart

30 ml = 1 fluid once

1 teaspoon, medical = 5 milliliters (ml)

1 tablespoon = 15ml = ½ fluid ounce

28.35 grams (gm) = 1ounce

1 kilogram = 2.2 pounds

Vitamin E

Measured in mg alpha-tocopherol equivalents 1 mg alpha tocopherol = 1.49 IU

Beta Carotene 1mg = 1667 IU

Vitamin A

1 RE (retinol equivalent) = 5 IU

1 RE = 6mcg of beta carotene

1 RE = 1mcg of retinol

Vitamin D

Measured in mcg cholecalciferol

1 mcg cholecalciferol = 40 IU


--
Buy Discount Vtiamins Vitanet &reg



(https://vitanetonline.com:443/forums/Index.cfm?CFApp=1&Message_ID=1353)
---
Doctor's Corner - Relora: Minimizes Stress-Induced Eating



Date: August 09, 2006 01:56 PM
Author:
Darrell Miller (dm@vitanetonline.com)
Subject: Doctor's Corner - Relora: Minimizes Stress-Induced Eating

Relora is a proprietary all-natural botanical product developed by Next Pharmaceuticals, Inc. it contains ingredients extracted from two plant species that have been used in traditional Chinese herbalism for over 1500 years. These are patented extract from Magnolia officinalis (US Patent No: US 6,582,735) and a patent-pending extract from Phellodendron amurense.
Relora helps relieve stress, anxiety and minimize stress-induced eating, which in turn may help to produce weight loss when used as part of a healthy diet and exercise plan. The research and development of Relora involved sophisticated testing and screening for ingredients that have anti-anxiety properties, but no daytime sedative effects. Initially, investigators tested the Magnoliaceae plant family as a lead source of new anti-anxiety products. Scientists first focused on two phytochemicals on constituents in the plant that have "bio-activity" (work positively on the body)—magnolol and honokiol. Through a series of studies, it became clear that Relora was a safe and effective formulation.
Relora works with the body's natural chemistry to maintain normal levels of stress hormones. These hormones not only affect emotional well-being, but can also have a major impact on appetite and how the body stores and metabolizes fat. By working to re-establish a stable balance of these hormones, relora can help break the stress/weight cycle and restore optimum health to the mind and body.
In addition to normalizing stress hormones, Relora has been shown to control anxiety and the symptoms associated with it: irritability, emotional ups and downs, restlessness, tense muscles, poor sleep, fatigue and difficulty concentrating. Daytime sedation often occurs with products that induce relaxation. Not with Relora! This breakthrough botanical provides all the anti-anxiety benefits without inducing daytime sedation. In central nervous system receptor binding assays, the plant extracts in Relora bind to several important targets associated with anxiety. Also if interested, the bark of magnolia officinalis has been used in traditional Chinese herbalism for centuries for stress induced muscular tension.
Relora, Stress and Weight Loss
Stress is reported to play a significant role in a wide variety of health conditions. Recent work with the National Institutes of Health (NIH) and other major research centers has demonstrated that stress is a significant contributor to immune dysfunction, cardiovascular challenges, other age-related imbalances, and excess body fat. This type of fat is related to stress-induced hormone imbalances, especially imbalances of the hormones cortisol and DHEA. Until now, the only course of action for losing this fat has been stress reduction with exercise and diet, and anyone who has attempted diet and exercise alone often encounters a long, troublesome road. Relora may help the body normalize cortisol and DHEA levels in stressed individuals while inducing relaxation, and act as an aid in controlling weight and stress-related eating.
The increase in cortisol levels signals the brain that the body is in stress, causing food cravings, especially for high-fat, high-sugar foods. These foods, in turn, cause additional stress, thereby fueling the stress-cortisol cycle. Eventually, more fat is stored than the body needs unless sufficient exercise is in place to compensate, or the stress is reduced.
The ingredients in Relora are key supplements that help the adrenal glands to "come back to life" by reducing the excessive stress hormone response in the body and reducing carbohydrate craving behavior.
Results from Human Trials with Relora
Relora was tested at the Living Longer Institute in Cincinnati, OH and found to be safe, effective, rapid acting, non-sedating dietary supplement that helps control occasional mild anxiety. Three hundred forty five female subjects were administered Relora for 2 weeks. The dosage was 200mg of Relora three times daily. Eighty nine percent of the subjects reported that Relora helped them relax, while 78% found Relora to help prevent stress-related eating.
A second trial was undertaken at the Living Longer Institute to measure cortisol and DHEA levels in patients with mild to moderate stress. Elevated cortisol levels and depressed DHEA levels are associated with chronic stress. A two week regimen of Relora produced a significant increase in salivary DHEA (227%) and a significant decrease in morning salivary cortisol levels (37%). These findings support Relora's ability to relieve stress and its potential role in weight control and stress-related eating behavior.
A third study was completed in late 2002 that evaluated Relora on its ability to improve snacking habits in people who snack on sweets or eat salty snacks when they are under excessive stress. Forty nine subjects were evaluated and it was found that Relora cur sweet snacking in the sweet cravers by 75%! It cut snacking on salty snacks by 50%. Seventy three percent of all individuals in the study reported feeling less stressed while taking Relora.
A double-blind placebo-controlled study was completed in January, 2004. forty premenopausal women were evaluated for stress, anxiety, food intake and weight management. Relora significantly reduced anxiety and prevented weight gain. A significant weight gain occurred in the placebo group while either now weight gain or weight loss occurred in the Relora group.
Suggested Use and Safety
Relora is designed for adults. The suggested daily dose is 1 capsule (250mg) 2 – 3 times per day. Relora is not recommended for persons under the age of 18. if you are pregnant, nursing or taking a prescription drug, consult a health practitioner prior to use.
Dr. James B. LaValle, R.Ph., N.M.D., C.C.N. is a licensed pharmacist (University of Cincinnati College of Pharmacy), certified clinical nutritionist (International & American Associations of Clinical Nutritionists), and doctor of naturopathic medicine (Central States College of Health Sciences, IAACN), with more than 18 years clinical practice experience in the field of natural therapeutics and functional medicine. Dr. LaValle is in clinical practice at the Living Longer Institute, a comprehensive wellness, prevention, and early detection program he co-founded. He sits on various scientific advisory boards within the dietary supplement industry. LaValle is also an adjunct professor in the college of pharmacy at The University of Cincinnati and serves as a preceptor in the Department of family Medicine, University of Cincinnati College of Medicine.
(https://vitanetonline.com:443/forums/Index.cfm?CFApp=1&Message_ID=1347)
---
Vitamin B 6 - Two Stage Timed Release single supplement - NEW



Date: August 07, 2006 12:29 PM
Author:
Darrell Miller (dm@vitanetonline.com)
Subject: Vitamin B 6 - Two Stage Timed Release single supplement - NEW

It's About Time
Solaray has enhanced the value of single dose products through its Two-Stage, Timed-Release process, which is designed to release vitamins to the body over a long period of time.
How are the ingredients designed to release over an extended period?
The active ingredients (Vitamin B 6) are encapsulated in a small sphere, which helps to prevent the actives from being released until the sphere walls are broken down over a period of time in the digestive system. The time of release is dependent on the thichness of the sphere walls. This helps the ingredients (Vitamin B 6) to be slowly released over a period of time. These walls are very thin, allowing them to be broken down easily and also requiring as much as 30% - 50% of the formula to be the timed-release agents. Solaray two-stage, timed-release products are intended to provide a higher level of actives with a lower level of timed-release agents.
First Stage: Half of the active ingredients (Vitamin B 6) are intended to be released immediately.
Second Stage: The remaining active ingredients (Vitamin B 6) are intended to be gradually released over an extended period of time. The goal is to lead to more balanced and sustained levels of nutrients in the blood and ultimately, better cell utilization and overall benefit.
Available in 50mg 60ct, 100mg – 30ct, 60ct, and 120ct.
(https://vitanetonline.com:443/forums/Index.cfm?CFApp=1&Message_ID=1344)
---
Magnesium May Help Reduce Inflammation…



Date: August 03, 2006 03:39 PM
Author:
Darrell Miller (dm@vitanetonline.com)
Subject: Magnesium May Help Reduce Inflammation…

Magnesium May Help Reduce Inflammation… Taking a daily supplement of magnesium may help reduce the levels of a type of inflammation that could lead to heart disease in people with low dietary intake of minerals. According to research published in Nutrition Research (2006, Vol.26: 193-196), Magnesium intake from supplements has an impact on the likelihood of having elevated C-reactive protein (CRP), "Separate from and in addition to dietary intake." CRP is a pro-inflammatory cytokine—a signaling molecule associated with increased inflammation. The researchers used data from the National Health and Nutrition Examination Survey 1999-2000 and focused on 10,024 people with valid measurements of both CRP levels and dietary and supplemental intake of magnesium. Among other findings, the study showed that people with a total (Dietary plus supplement) magnesium intake below the U.S. recommended daily allowance (420 milligrams for men over 20 and 320 milligrams for women over 30) were found to be 40 percent more probably to have elevated CRP levels.
along with the mineral Magnesium, trace minerals are the catalysts for all the vitamins and other nutrients your body uses for developing and maintaining good health. try out one of these trace mineral supplements which supplies 250mg of Magnesium as well as 72 trace minerals.
(https://vitanetonline.com:443/forums/Index.cfm?CFApp=1&Message_ID=1339)
---
Product Resurfaces under a new name - from HSI - Health Sciences Institute



Date: July 08, 2006 01:55 PM
Author:
Darrell Miller (dm@vitanetonline.com)
Subject: Product Resurfaces under a new name - from HSI - Health Sciences Institute

You may remember the outrageous ruling resulting scandal surrounding Lane Labs MGN3 product back in july 2004. essentially, the FDA forced the company to stop selling the product—not because it was dangerous or ineffective but because the FDA felt that Lane Labs marketing language made disease clams allowed only for FDA-approved drugs.
When that happened, everyone who had experienced great results with this immune system booster (including many HSI members) suddenly found themselves without a safe and effective product they could rely on. So we promised that we would keep a lookout for a natural and effective therapy that would provide similar benefits to the outlawed MGN3 formula.
But we're officially calling off the search. A new product called PeakImmune4 was introduced in july 2005. but as it turned out, Peakimmune4 really isn't new at all. It actually contains the same active ingredients as MGN3—it's just being sold by a different company under a different name.
When products change names and hands, it can be co concerting. And I have to admit that at first, this seemed kind of fishy to me. so I did some digging to find out if Peakimmune4 was really all it was cracked up to be. What I realized at the end of this winding trail was that to best understood the story, you need to start at the beginning.
Connecting the dots
In 1992, Daiwa Pharmaceutical began developing Rice Bran Arabinoxylan Compound (RBAC). RBAC does right to the source of ultimate health: your immune system. Human clinical studies have proven that RBAC can more than triple the activity of Natural Killer cells, the body's first line of defense against disease like cancer, HIV, and hepatitis. Studies also show that RBAC increases two other vital immune system cells: T cells and B cells.
Daiwa, which is based in Tokyo, Japan, licensed this patented formula to Lanes Labs, which sold it in the U.S. under the trademark MGN3. (We first told you about it back in 1999 in the June Issue of your Members Alert). But then in July 204, the government stepped in and barred Lane Labs from selling MGN3 (in addition to two other products). The FDA did not, however outlaw RBAC, the compound from which the product was make.
Daiwa, was left with a great product but no way to market it in the U.S. that's when they decided to branch out and open their own company in the states, Daiwa Health Development, so they could continue to offer RBAC and introduce other Daiwa supplements to the market.
In July 2005, Daiwa launched Peakimmune4. it may be hard to find a connection between these two products because you wont find MGN3 mentioned in any of Peakimmune4's promotional materials. That's because the court did more than just forbid Lane Labs from selling MGN3. it also stipulated that the MGN3 brand name could not be used in marketing and promotion of supplements made from the same active ingredient, and that products could not be promoted as a replacement or substitutes for MGN3.
However, you can rest easy knowing that this product uses the same active as MGN3, which means the same solid research backs it up.
Recommendations for healthy immune system
Many immune system products require you to cycle on and off. But since Peakimmune4 does not lose effectiveness over time and doesn't cause the immune system to attack itself, you can take it regularly without worrying about side effects.
Dr, Martin Milner, medical adviser to HIS, has used the RBAC compound for years. He has monitored its effectiveness in his own patients by testing their NK cell response. Milner confirmed clinically that his patients have retained increased levels of NK cell activity even when they used the product for prolonged periods of time.
For the best results, you should follow two simple steps: first, take four capsules three times a day for four weeks (before or after a meal). Then, after four weeks reduce dosage to the maintenance level of four capsules daily. You can find Peakimmune4 at most health food and vitamin stores. And don't be surprised when it pops up in your doctor's office under the name BRM4.
If you decide to try Peakimmune4 to support your immune system health, you should work with your health care professional, especially if you are pregnant, are nursing, are being treated for any medical condition, are currently taking medications, or have been diagnosed with a health disorder. And if you are taking immunosuppressant drugs for an organ transplant, you should NOT take a product with RBAC in it, each capsule contains 250mgs of Rice Bran Arabinoxylan Compound (RBAC). HSI www.HSIBaltimore.com
(https://vitanetonline.com:443/forums/Index.cfm?CFApp=1&Message_ID=1329)
---
7-Syndrom Healing and 5-HTP



Date: June 07, 2006 03:49 PM
Author:
Darrell Miller (dm@vitanetonline.com)
Subject: 7-Syndrom Healing and 5-HTP

Boomer Breakthrough – Keeping in the Game
If there is not thing boomers need to manage, its chronic stress. That's because of its deleterious effects, which include accelerated aging and altered brain function. This month boomer breakthroughs will focus on 5-hydroxytryptophan or 5-htp, one of the most versatile and powerful anti-aging remedies. For starters, 5-htp is a more powerful antioxidant than either vitamin C or melatonin. This it deserves a place in ones daily vitamin regimen based on this fact alone. However, the better-known attribute of 5-htp is its stabilizing effects on the brain and nerves.
Mood, Anxiety and Depression
Chronic stress can lead to mood swings, anxiety, depression, poor memory, and reduced cognitive functions. Last month we recommended the Adaptogenic herbs Ashwagandha and Rhodiola as therapy for smoothing out periods of intense stress such as looming deadlines. For longer term stress supplementation with 5-htp is a better choice. That's because extended periods of stress reduce brain levels of serotonin. Supplemental 5-htp is produced from the African plant Griffonia Simplicifolia and has over 30 years of safety and effectiveness in clinical use.
How do you know if you have low levels of serotonin? Persistent anxiety is one key and insomnia is another. 5-htp, an intermediary metabolite of serotonin, has proven to be clinically effective in reducing these disorders. Weight gain and eating disorders also appear to be associated with low serotonin levels.
Serotonin the Antiaging Neurotransmitter
Serotonin, one of three major neurotransmitters, has a calming effect and helps keep emotions in check. It has been extremely helpful in lessening panic attacks, various phobias, suppressing appetite, and reducing aggression, anxiety, and pain sensation. And, it may be more effective in relieving mild depression than antidepressants. In a 1991 Swiss study, the effectiveness of 5-htp in alleviating depression was compared to a conventional antidepressant, fluvoxamine (Luvox). Patients were divided into two groups and given either 100mg 5-htp or 150mg of fluvoxamine three times a day for six weeks. At the end of the test period, the 36 5-htp patients showed a greater percentage of improvement than the 33 fluvoxamine patients.
Other studies have compared 5-htp with antidepressants such as chloripramine and imipramine. 5-htp was at least as effective if not more so than the conventional drugs. Moreover, 5-htp has no reported side effects, although some patients have experienced mild nausea when they first take 5-htp. If this happens, merely back off and reduce the daily dose to 50mg and gradually increase it over a four-day period.
5-htp has an advantage over its precursor amino acid L-Tryptophan (LT). it is more readily absorbed than LT and is immune to meals without reducing its effectiveness. 5-htp, unlike LT, is not shunted into niacin, melatonin, picolonic acid and other amino acids. Seventy percent of oral 5-htp ends up in the bloodstream, crosses into the brain and is directly converted into serotonin.
It's best not to combine 5-htp with antidepressant medications, although there have been no reports of adverse events. Suggested doses is 100mg 3 times a day or 200 to 200 mg taken at bedtime for insomnia.
Pain, Per-menopause and PMS
5-htp has additional benefits for boomers. It reduces hot flashes and is an effective anti-pain remedy. The concern over use of hormone replacement therapy (HRT) has led to interest in safe and effective methods of reducing hot flashes. Come anti-depressants (Prozac, ect.) have been effective in alleviating hot flashes in women with breast cancer or at risk of the disease. Increasing serotonin is the proposed mechanism by which this occurs. Serotonin in turn resets the brain's heat regulating system. 5-htp is effective at raising serotonin levels, is free of side effects, and is an effective substitute for anti-depressants.
Additionally, 5-htp has been clinically useful in reducing premenstrual dysphoric disorder (PMDD) symptoms such as sadness, hopelessness, self-deprecation, tension, anxiety, emotional instability, tearfulness, anger and irritability.
Migraine and fibromyalgia share a common root in serotonin and adrenal hormone (Cortisol) receptor function. Serotonin plays a role in maintaining pain thresholds, vascular constriction/dilation and maintenance of restorative sleep. It is also thought to disrupt pain signals and induce the activity of endorphins, the brains natural painkiller.
Italian researchers report in two clinical trials involving patients with fibromyalgia, that 5-htp (100mg 3X/day) significantly reduced fibromyalgia symptoms. These include a number of tender points, subjective pain severity, morning stiffness, sleep patterns, and anxiety.
Now offers 5-htp in three convenient doses; 50mg for starters, 100mg for maintenance, and 200mg plus 250mg tyrosine, Niacinamide and vitamin B-6 to stabilize adrenal function and help control minor pain.
Adapted from 7-syndrome healing: Supplement essentials for Body and Mind by Marcia Zimmerman and Jayson Kroner, 2006, Nutrition Solution Publications.
(https://vitanetonline.com:443/forums/Index.cfm?CFApp=1&Message_ID=1306)
---
Throat Releev Lozenges - Sing your heart out!



Date: December 30, 2005 06:30 PM
Author:
Darrell Miller (dm@vitanetonline.com)
Subject: Throat Releev Lozenges - Sing your heart out!

Kal says: "Sing your Heart Out!"
Weather you're performing on stage or just singing in the shower, you want to be your best. Kal Throat Releev Lozenges have a wonderful slippery texture that can provide daily nutritive support for your throat. The formula is designed for soothing triple action with slippery Elm, Elderberry and Zinc in a great natural orange flavor.
Supplement Facts
Serving Size 1 Lozenge

Vitamin A (as 100% Beta Carotene) - 520IU
Zinc (as Zinc Gluconate) - 5mg
Apple Pectin - 100mg
Slippery Elm (Ulmus Rubra)(Bark) - 150mg
Elderberry (Sambucus nigra)(Berry extract)(supplying 200mcg [2%] Polyphenols) - 10mg
Stevia (stevia rebaudiana)(Leaf extract) - 2mg
Other Ingredients: Fructose, Sorbitol, Natural Orange and Tangerine with other Natural Flavors, Maltodextrin, Natural Orange Color, Calcium Silicate, Stearic ACid, Citric Acid, Cellulose, FOS Blend (Fructooligosaccharides, Sprouted mung bean extract), Lecithin (SOY), Vegetable Oil (Corn, soy, or sunflower), and Tocopherols (soy).



--
buy throat lozenges at Vitanet &reg



(https://vitanetonline.com:443/forums/Index.cfm?CFApp=1&Message_ID=1135)
---
Vitamin C FAQ's



Date: December 27, 2005 05:11 PM
Author:
Darrell Miller (dm@vitanetonline.com)
Subject: Vitamin C FAQ's

Vitamin C FAQ's
What is Calcium Ascorbate?
Calcium Ascorbate is a buffered salt (mineral) form of the water-soluble antioxidant Vitamin C (ascorbic acid). Calcium is reacted with ascorbic acid to buffer the acidic nature of this vitamin, making it more gentle for the special needs of those who may have a sensitive gastrointestinal tract. The pH of this buffered mineral Ascorbate is approximately 6.8—7.4 as compared to ascorbic acid that is about a pH of 2.5. Calcium Ascorbate provides approximately 10% elemental calcium.
What does Calcium Ascorbate do?
Ascorbate (vitamin C) is a reducing sugar (has a reactive ene-diol structure) that is involved in biochemical processes such as hydroxylation of proline and lysine utilized in the formation of collagen and healthy connective tissue. A deficiency in Ascorbate results in a disease called scurvy which manifests as weakened collagen fibers, rotting teeth, delayed healing and open sores on the skin. Ascorbate is involved in many other vital functions such as the mobilization of iron, stimulation of immune system and as an anti-oxidant for scavenging of reactive free radicals.
Is this a necessary vitamin or can our bodies make enough to satisfy our needs?
Many plants and animals do not need to consume foods high in ascorbic acid to meet their need for Vitamin C because they are genetically programmed to produce enzymes that convert glucose into ascorbic acid. Unfortunately humans have only 3 of the 4 enzymes necessary for internal production of ascorbic acid, therefore we must satisfy our physical needs for this important vitamin through our intake of foods rich in vitamin C and/or take a good supplement.
What is the function of the Citrus Bioflavonoids?
Bioflavonoids are biologically active Flavonoid compounds found throughout the entire plant kingdom. Since the discovery of Flavonoids in 1936 when they were first isolated from lemons and called citrin and Vitamin P over 4,000 different types have been characterized. Though there are several forms of Bioflavonoids in the complex the predominant form is Hesperidin. These Flavonoids exhibit beneficial effects on capillary permeability and therefore support blood flow. They are antioxidants that work synergistically with Vitamin C as well as exhibiting anti-inflammatory activity.
Why are there color variations in your different Vitamin C products, and are they safe to take?
Most natural Vitamin C products vary in color from batch to batch and bottle to bottle. There are normally variations in the color of the raw material used during manufacturing, which is a normal occurrence. This is due to natural color variations in the source of the Vitamin C – generally, you will find C supplements to range in color from a light tan color to a light gray color.
Over the course of the shelf-life of a Vitamin C supplement, oxidation can cause a slight change in color, so you may find the light tan C-1000 you bought has changed to a darker tan six months later. This is a normal occurrence, and the product is safe to use up until the expiration date, and even beyond. NOW® is generally conservative with expiration dates, so a Vitamin C product is still safe after the date, it just may not be as effective due to oxidation.
Why does your Ester-C Complex say 625mg on the front of the label but list 500mg on the Supplement Facts panel? The key word is "complex". Ester-C Complex is a combination of ascorbic acid (natural Vitamin C) and Calcium Ascorbate, which ultimately yields 500 total mg of Vitamin C. It is complexed with Calcium Ascorbate and other metabolites for greater absorption and faster utilization by your body. So the total complex is 625mg of Ester-C Complex, which yields 500mg of natural Vitamin C as ascorbic acid.
NOW Ester-C Pure Powder states the serving size is ½ teaspoon. How much Vitamin C am I getting with this serving size? ½ teaspoon of Ester-C Pure Powder is equivalent to 2000mg of natural Vitamin C and 250mg of Calcium.
Can I pour the powder in NOW® Vitamin C capsules into a liquid instead of swallowing the capsule? Many people do not want to or cannot swallow capsules, tablets or softgels, for various reasons. Encapsulated Vitamin C products from NOW® can be opened and dumped into a liquid for consumption. Juice or water is recommended if you choose this method. However, taking Vitamin C with water on an empty stomach is the recommended method of ingestion. We do not recommend trying this method with Vitamin C in tablet form, although you can grind or smash a tablet into powder form and add to water or juice. If you choose to do this, use a mortar and pestle for best results and minimal loss of product. Why go through the trouble when NOW® carries Vitamin C in a powdered form already. Save yourself time and trouble by ordering this form instead. Disclaimer: This statement has not been evaluated by the FDA. This product is not intended to diagnose, treat, cure or prevent any disease.
(https://vitanetonline.com:443/forums/Index.cfm?CFApp=1&Message_ID=1099)
---
Coenzyme Q10 and Cardiovascular Health.



Date: December 13, 2005 11:34 AM
Author:
Darrell Miller (dm@vitanetonline.com)
Subject: Coenzyme Q10 and Cardiovascular Health.

CoQ10 is a vitamin-like compound that is produced naturally in the human body and is also found in most living organisms. It is also called ubiquinone, a combination of quinone, a type of coenzyme, and ubiquitous, meaning it exists everywhere in the human body. CoQ10 plays an important role in your body's energy production and is an essential component of the mitochondria, where it helps to metabolize fats and carbohydrates and maintain cell membrane flexibility. CoQ10 is also involved in the production of several key enzymes that are used to create ATP, which is burned by your body for energy, and used in the energy transfer between mitochondria and cells. Without CoQ10, you would not be able to function!
CoQ10 is also an effective antioxidant that may beneficially affect the aging process. As we age, our body's production of CoQ10 declines by as much as 80 percent. Because it is so important to energy production, and therefore life, researchers believe that this decline may be a factor in the effects of aging on the human body. Clinical trials on both animal and human subjects have revealed a marked decrease in CoQ10 levels in relation to a wide variety of diseases. As a free radical scavenger, CoQ10 inhibits lipid peroxidation – a normal aspect of the aging process that is implicated in certain agerelated diseases. Studies conducted in the last fifteen years suggest CoQ10 is important for maintaining healthy intracellular activity, and some researchers have compared its efficiency to that of vitamin E, one of the most effective of all dietary antioxidants. Research has shown that CoQ10, along with glutathione and selenium, works to regenerate or recycle vitamin E after it's capacity to fight radicals has been diminished, thereby allowing vitamin E to remain active as an antioxidant for a longer period of time in your body.
CoQ10 was first discovered by Dr. Frederick Crane of the University of Wisconsin in 1957. One year later, Professor Karl Folkers and others at Merck Inc. identified and recorded CoQ10's chemical structure, and were the first to produce it through fermentation. Intermittent research led to its use in Japan for cardiac insufficiencies during the 1960's. Dr. Folkers championed more intensive research into CoQ10's role in cardiovascular health in 1972, after he and an Italian scientist, Gian Paolo Littarru, discovered that persons with cardiac insufficiencies had very low levels of CoQ10, and supplementation increased CoQ10 levels and positively affected heart health. Soon afterwards, the Japanese developed a method that allowed pure CoQ10 to be produced in quantities large enough for significant clinical trials. During the 1980's this method was perfected in Japan, and medical technology finally allowed scientists to measure CoQ10 levels in blood and tissues, leading to a surge in further research. It was during this time that a Swedish researcher, Lars Ernster, drew attention to CoQ10's role as a free radical-scavenging antioxidant. Today a multitude of research supports CoQ10's health benefits.
As a result of the overwhelmingly positive reports from studies conducted since CoQ10's discovery, the Japanese were the first to approve widespread use of CoQ10, granting market approval for it in 1974. From 1974 to 1982, CoQ10 use in Japan grew rapidly until it was one of the most widely used products in the Japanese pharmaceutical industry. It is still widely used today, and has a long history of safe use. In "An Introduction To Coenzyme Q10" by Peter H. Langsjoen, M.D., F.A.C.C., he lists the substantial amount of scientific evidence that supports CoQ10's benefits. "Internationally, there have been at least nine placebo controlled studies on the treatment of heart disease with CoQ10: two in Japan, two in the United States, two in Italy, two in Germany, and one in Sweden. All nine of these studies have confirmed the effectiveness of CoQ10 as well as it's remarkable safety. There have now been eight international symposia on the biomedical and clinical aspects of CoQ10 (from 1976 through 1993). These eight symposia comprised over 3000 papers presented by approximately 200 different physicians and scientists from 18 countries."
"The majority of the clinical studies concerned the treatment of heart disease and were remarkably consistent in their conclusions: that treatment with CoQ10 significantly improved heart muscle function while producing no adverse effects or drug interactions." There are many CoQ10 supplements on the market today, and it can be difficult to choose the best brand and dosage. CoQ10 is a fat-soluble substance, which means it is more easily absorbed and used by your body in the presence of fat. CoQ10 supplements that include lecithin or another dietary fat will be more effective, and CoQ10 in a softgel form should be in an oil base, usually soybean oil. The dosage most commonly used in research is 30 mg, but higher doses are optimal and may be required to maintain optimal levels as we age. Always remember to consult your health practitioner before taking dietary supplements if you have current health problems or are taking prescription medication.
Now Foods continues to be a leading supplier of high-quality, low cost CoQ10 products. In 1999 and 2003 NOW Foods CoQ10 was voted the best-selling brand in health food stores nationwide, earning the Vity Award from Vitamin Retailer magazine. NOW carries eight different effective potencies of CoQ10, ranging from 30mg to 400mg, in lonzenges, softgels, and vegetable capsules. Many of our formulas are complexed with other synergistic nutrients like vitamin E, selenium, lecithin, and hawthorn for greater absorption and efficiency.


--
Vitanet &reg


(https://vitanetonline.com:443/forums/Index.cfm?CFApp=1&Message_ID=1012)
---
B-Complex 50mg Energy



Date: November 18, 2005 10:21 AM
Author:
Darrell Miller (dm@vitanetonline.com)
Subject: B-Complex 50mg Energy

Complete List of Nature's Life Vitamins here!
Master the Art of Energy!
With Nature's Life B-complex 50 Energy
This product has a comprehensive B-vitamin and herb combination, B-complex vitamins are intended to provide nutritive support for many aspects of health, including but not limited to: metabolism, energy, nervous system, homocysteine levels, muscle tone, skin and hair.
also added, Green tea, Korean Ginseng and Gota kola as anti-fatigue herbal support.
Suitable for Vegetarians
One tablet daily.
Supplement Facts:

Thiamine (as Thiamine HCL) (B-1) - 50mg
Riboflavin (B-2) - 50mg
Niacin (as Niacinamide)(B-3) - 50mg
Vitamin B-6 (as Pyridoxine HCL) - 50mg
Folic Acid (Folate) - 500mcg
Vitamin B-12 (as Cyanocobalamin) - 50mg
Choline Bitartrate - 50mg
Inositol - 50mg
L-Taurine - 50mg
Korean Ginseng (Panax Ginseng)(Root extract) (Supplying 12.5mg Ginsenosides) - 250mg
Gota Kola (Centella asiatica)(Aerial) - 50mg
Green Tea (Camellia sinensis)(leaf extract)(Supplying 49mg Polyphenols, 40mg Catechins, 25mg EGCG [Epigallocatechin Gallate])
Boost your energy with Natures life B-Complex 50 Energy!






--
Get your B-Complex at Vitanet











(https://vitanetonline.com:443/forums/Index.cfm?CFApp=1&Message_ID=947)
---
Pomegranate 350+ from Natures Life



Date: November 18, 2005 09:56 AM
Author:
Darrell Miller (dm@vitanetonline.com)
Subject: Pomegranate 350+ from Natures Life

Pomegranate 350mg
Intended to provide nutritive support for healthy vascular functions, Pomegranate is a potent antioxidant containing 140mg's of Ellagic Acid in each capsule.
Pomegranate Definition: The fruit of this tree, having a tough reddish rind, and containing many seeds, each enclosed in a juicy, mildly acidic, red pulp. shrub or small tree native to southwestern Asia having large red many-seeded fruit. large globular fruit having many seeds with juicy red pulp in a tough brownish-red rind.


--
Pomegranate available at Vitanet







(https://vitanetonline.com:443/forums/Index.cfm?CFApp=1&Message_ID=946)
---
Introducing... CardioFit Plus Lozenges!



Date: September 10, 2005 02:21 PM
Author:
Darrell Miller (dm@vitanetonline.com)
Subject: Introducing... CardioFit Plus Lozenges!

Is Your Cardiovascular system Fit?
Delicious Homocysteine Lozenges naturally flavored with Orange Creamsicle flavor and REAL orange Juice!
Advanced B-6, B-12, Folic Acid Formula!
Plus Methylcobalamin and P-5-P!
Plus High Potency Folic Acid!
Plus Choline & TMG!

One Tasty Orange Creamsicle Lozenge Provides:
50mg b-6 (as pyridoxine HCL, P-5-P)
800mcg Folic Acid
400mcg B-12 (as Methylcobalamin, Cyanocobalamin)
30mg TMG and more!
What is Homocysteine?
Homocysteine is an amino acid found in the blood. Healthy homocysteine levels are important markers of normal, healthy cardiac function. Intake of Vitamins B-6, B-12 and folic acid may help provide nutritive support for healthy homocysteine levels. Choline and Trimethylglycine (TMG) act as methyl donors, which can help the body convert homocysteine into methionine.


--
Vitanet &reg


(https://vitanetonline.com:443/forums/Index.cfm?CFApp=1&Message_ID=777)
---
Kids will Absolutely Love DinoEFA ...



Date: September 10, 2005 12:33 PM
Author:
Darrell Miller (dm@vitanetonline.com)
Subject: Kids will Absolutely Love DinoEFA ...

Have a smart Year with Kal Dinosaurs Supplements for Kids
Great Tasting Orange Creamsicle Flavored Chewable (Natural Flavors)
Research Suggests that EFA's May Provide Nutritive Support for healthy Cognative Function.
Molecularly distilled Fish Oil supplying DHA and EPA.

Supplement Facts
Serving Size 2 Chewables
Servings Per Container 30

Vitamin A 195IU
Natural Fish Oil Concentrate Powder (Supplying 8.3mg EPA [eicosapentaenoic Acid], 5.9mg DHA [docosahexaenoic acid] and 18.5mg total Omega 3 Fatty Acids) 100mg
Borage (Borago Officinalis)(Seed Oil)(Supplying 9.8mg Linoleic Acid and 5.3mg GLA (Gamma Linoleic Acid) 50mg
Flax Seed Oil Powder 165mg
DHA (docosahexaenoic acid)(as Microalgal Oil) 25mg
Stevia (Leaf extract) 9mg

Other Ingredients: Sorbitol, Natural Flavors, Frutose, Sucrose, Starch, Orange Juice Concentrate, Steric Acid, Glucose Syrup, Gelatin, Mannitol, Caseinate, Cellulose, Silica, Citric Acid, Soy Protein, Maltodextrin, FOS Blend (Fructooligosaccharides, Sprouted mung bean extract), Natural Color(Beta Carotene), Lecithin, and Ascorbic Acid.





--
Vitanet &reg



(https://vitanetonline.com:443/forums/Index.cfm?CFApp=1&Message_ID=774)
---
Kal - Vanadyl Complex now with Cinnamon Bark for Blood sugar



Date: July 01, 2005 03:07 PM
Author:
Darrell Miller (dm@vitanetonline.com)
Subject: Kal - Vanadyl Complex now with Cinnamon Bark for Blood sugar

Cinnamon May Help Lower Blood Sugar!
Kal Vanadyl Complex
Vanadyl Complex - Dietary supplement contains Cinnamon Plus a variety of natural ingredients intended to provide nutritive support for normal, healthy blood glucose, and glycogen synthesis. The formula Contains:

450mg of GFT-Plex Proprietry Blend - made up of natural enzymes and antioxidants that may naturally assist the body in healthy glucose regulation:
Cinnamon Bark (Cinnamomum Verum) - comes from the Ceylon cinnamon variety (Cinnamomum Zeylanicum), also known as "True" cinnamon, which is said to have the finest and most delicate flavors and oils of cinnamon varieties. The bark contains oligomers and other compounds that are belived to help assist glucos utilization.
Bay Leaf (Laurus Nobilus) - possesses powerful antioxidants that may provide nutritive support for healthy glucose oxidation.
Clover Flowers (Syzgium Aromaticum) - Thought to contain more antioxidant capacity than any other food. Also belived to help support glucos oxidation and contains certain phenolic compounds that may help provide nutritive support for healthy glucose metabolism.

100mg Vitamins C (as ascorbic Acid) - a water soluble nutrient that may help support carbohydrate metabolism and healthy blood glucose levels.

50 mcg Chromium (as Chromium Picolinate) - an essential micromineral that may also help provide nutritive support for healthy carbohydrate metabolism.

10mg Vanadyl Sulfate - the salt of the mineral vanadium that may support glucose oxidation and glycogen synthesis.



--
Vitanet &reg



(https://vitanetonline.com:443/forums/Index.cfm?CFApp=1&Message_ID=544)
---
Hoodia Extract - Discover the Contemporary Use for a Traditional Food Source



Date: June 29, 2005 09:59 AM
Author:
Darrell Miller (dm@vitanetonline.com)
Subject: Hoodia Extract - Discover the Contemporary Use for a Traditional Food Source

Hoodia Extract - Discover the Contemporary Use for a Traditional Food Source
The San Tribesmen of the Kalahari Desert in southern Africa have known for millennia what we've only recently discovered; that the cactus-like Hoodia gordonii plant can be used as a healthy alternative food source. Because Source Naturals is dedicated to your good health, we've fused ancient San tradition with modern science to develop HOODIA EXTRACT.
The sustenance the San derived from the hoodia plant as a main food source allowed them to travel lightly without the burden of extra food to hinder their journey on long hunting trips. With the introduction of our high quality HOODIA EXTRACT, Source Naturals offers you a safe, natural solution to achieving and maintaining a healthy lifestyle, and the chance to discover the contemporary use for the powerful nutritional supplement everyone's looking for. HOODIA EXTRACT underlines Source Naturals commitment to bringing you the highest quality dietary supplements in your steps toward good health.
An Age Old Tradition
Life in southern Africa's Kalahari Desert could be cruel. But even without modern research, the San Tribesmen knew their nutritional needs could be met with a remarkable botanical. For more than a hundred thousand years the San thrived as hunter-gatherers; their success dependant on their ability to locate food. Their treks across the Kalahari would last for months, even years, with the men hunting for antelope, and the women foraging for what became the main staple in their diet: fruit, nuts, and plants. None of their traditional food sources were more important than the phenomenal Hoodia gordonii plant. The hoodia plant became their chief source of sustenance while roaming the desert. Fruit and meat spoiled, nuts never lasted, but the stems and roots of that plant were special.
A Special Plant
Despite its similar appearance, the cactus- like hoodia is characterized as a succulent plant, which is a member of the milkweed family. Though there are about 20 species within the family, the active ingredient of hoodia is found only in the gordonii variety. Experts in succulent horticulture have helped ensure that the material Source Naturals uses to make HOODIA EXTRACT is gathered from authentic Hoodia gordonii sources.
A Potent Extract
The secret of HOODIA EXTRACT lies in the plant's active ingredient; a substance containing previously unknown molecules discovered by South African scientists, and found to interact with the hypothalamus. Through painstaking chemical testing to assure quality and potency, Source Naturals has gone to great lengths to develop an extract that is best for the supplemental needs of its consumers. Every bit of the certified material Source Naturals receives is put through high tech chromatographic analysis to verify the purity of the active constituents needed to make HOODIA EXTRACT.
A Responsible Company HOODIA EXTRACT has been produced with environmental sustainability in mind. Using only materials safely cultivated from the stems of seedlings grown on approved farms in South Africa, Source Naturals has made certain those materials were gathered with the knowledge and help of the San people to better preserve the Kalahari's natural resources.
A Wellness Revolution in Nutritional Health
With today's people faced with a multitude of nutritional problems, it is increasingly critical for us to take charge of our own well-being. Source Naturals is devoted to providing the highest quality products designed to supplement your diet and aid in your pursuit of a healthy lifestyle. HOODIA EXTRACT is available at your local health food store in 250mg capsules or tablets. Source Naturals - providing nutritional benefits offered only in the natural products marketplace.
References
MacLean DB, Luo LG. Increased ATP content/production in the hypothalamus may be a signal for energy sensing of satiety: studies of the anorectic mechanism of a plant steroidal glycoside. Brain Research. 2004. 1020: 1-11. Natural Medicines Comprehensive Database: Hoodia.


--
Vitanet &reg


(https://vitanetonline.com:443/forums/Index.cfm?CFApp=1&Message_ID=518)
---
Prostate Health Naturally



Date: June 16, 2005 11:11 AM
Author:
Darrell Miller (dm@vitanetonline.com)
Subject: Prostate Health Naturally

Nature's Life Prostate Health Options


Prostate Health... Naturally

Prostate issues too often put a damper on the activities of men of all ages and they are far more common than previously thought. According to some studies, virtually all men will eventually experience prostate issues.

Men with enlarged prostates experience discomforts that may include difficulty urinating, increased frequency and urgency of urination, bouts with sleep-disturbing nighttime urination and lower back discomfort. Dealing with the discomforts from enlarged prostates may be costly, too. Every year about 400,000 men have prostate surgery, adding over $3 billion annually to the national health care bill.

Nature's Life offers several products to support prostate health, including Saw Palmetto as a whole berry concentrate, and three doctor-formulated combinations including Saw Palmetto for supporting prostate health. All of these products are designed to provide nutritive support for:

healthy prostate gland function
normal urine flow

Nature's Life® Prostate formulas are made from all natural ingredients… only the finest available. Regardless of the formula you prefer, you can always be sure of the same superior quality and consistent results.

Prostate function
A small doughnut-shaped gland, the prostate surrounds the urethra where it leaves the bladder. The prostate produces an alkaline substance which makes up the largest part of the seminal reproductive fluid (semen).

Most men's prostates start to enlarge at about age 50. As the prostate gland enlarges, it pinches the urethra, causing reduced urine flow and increased discomfort. Research into prostate enlargement is focusing on male hormones, or androgens. In older men, androgen production changes result in higher levels of dihydrotestosterone (DHT), which is produced from testosterone. The prostate is more likely to enlarge when higher levels of DHT are present.

The Holistic Approach
A unique combination of herbs, amino acids, vitamins, minerals, phytonutrients, and essential fatty acids may help provide nutritional support to maintain good prostate health.

Saw Palmetto Berry (Serenoa repens B.)
The berries from this small tropical palm contain lipophilic sterols and essential fatty acids, including beta sitosterol. Saw Palmetto extract may also support normal inflammatory response by inhibiting the production of prostaglandins. Research suggests that Saw Palmetto may help to increase urine flow and decreases nighttime discomfort. Saw Palmetto has been the subject of numerous double blind clinical trials. All of these effects of Saw Palmetto make it the key ingredient to support prostate health.

Pygeum Bark (Pygeum africanum H.)
The bark of this tall African tree contains lipophilic sterols, including beta sitosterol and sitosterone plus unique fatty acids. These ingredients influence prostaglandin synthesis to help provide nutritional support for a normal inflammatory response. Other components of pygeum may provide nutritive support to help maintain normal prostate size.

Stinging Nettle (Urtica dioica L.)
A common "weed" around the world, stinging nettle has a long history of traditional use to support normal urine flow. Nettle contains substances that may have anti-androgen activity. Many commentators feel that the potential beneficial effects of Nettle extract are increased when combined with Saw Palmetto.

Pumpkin Seed (Cucurbita pepo)
The seeds of this familiar food is a good source of zinc, phytosterols, and essential fatty acids: nutrients essential to prostate health. Preliminary studies find pumpkin seed extract promising alone, but combinations of pumpkin seed oil with nettle and/or saw palmetto have the potential to help restore and maintain healthy prostate size.

Minerals
Zinc is concentrated in the prostate gland and is a major constituent
of seminal fluid. Zinc appears to play a role in maintaining healthy male hormone balance, possibly by its effect on 5-alpha reductase, the enzyme which produces powerful androgens in the prostate. Preliminary reports suggest that zinc may be helpful in supporting urinary comfort. Copper is added to balance the zinc and prevent a
copper deficiency.

Active Aminos™ (Glutamic Acid, Alanine & Glycine)
These are the three amino acids found in highest concentration in the prostate. A recent study suggested that this combination of amino acids may help support normal urination and urinary urgency.

Beta Sitosterol
The oil constituents of a few plants, including soybeans, pygeum, and pumpkin seeds, contain a mixture of phytosterols, or plant hormones, that include beta sitosterol. Recent studies have suggested that beta sitosterol may help to support normal urine flow. Research also suggests that beta sitosterol may also support normal prostaglandin synthesis thus normalizing the inflammatory response.

Vitamin B-6 (Pyridoxine HCl)
This essential B vitamin is required for many metabolic processes, including the use of amino acids such as Glutamic Acid, Alanine and Glycine.

Lycopene: A valuable addition
Lycopene is an antioxidant carotenoid found primarily in most tomato products. In men, lycopene is stored in the prostate and testes, and has been associated with protecting the health of the prostate by acting as an antioxidant. As men age, the level of lycopene is diminished, therefore it should be replaced by food intake or supplements.

Several other herbs have traditionally been used for prostate and urinary tract health:

Herbs
Traditional Indications*
Burdock Root
(Arctium lappa L.)
Contains polyacetylenes, amino acids and inulin for restoring harmony to the body.
Cayenne Fruit
(Capsicum annuum L. var. annuum)
Contains capsaicin and saponins for stimulating blood flow.
Goldenseal Root
(Hydrastis canadensis L.)
Contains alkaloids, including berberine, a powerful tonic for all mucus membranes.
Gravel Root
(Eupatorium purpureum L.)
Contains active volatile oils and flavonoids; for healthy kidney and bladder function.
Juniper Berry
(Juniperus oxycedrus L.)
Contains essential oils, flavone glycosides, organic acids and terpenes for healthy kidney and bladder function.
Marshmallow Root
(Althaea officinalis L.)
Mucilage, containing poly-saccharides and uronic acid for normal urine flow.
Parsley Leaf
(Petroselinum crispum M.)
Contains coumarin and flavonoids for normal urine flow.
White Pond Lily Root
(Nymphaea odorata)
For intestinal cleansing.

* These are traditional indications, and Nature's Life does not guarantee that the indicated herb will have the referenced benefit at the levels provided.


Lifestyle Choices
Nutritionists believe that diet and exercise contribute a great deal to the success of natural prostate self-care. In addition to a comprehensive prostate support formula, men should reduce dietary fat, eat more fruits and vegetables and commit to a regular exercise program. This is not just for a healthy prostate, but a choice for a healthier, happier life.

The Nature's Life® brand has three comprehensive formulas with herbs and nutrients intended to provide nutritive support for healthy prostate gland function and normal urine flow, as well as individual supplements to complement these formulas:

800 Prostate Support™ combines standardized extract of Saw Palmetto – the choice for a stronger dosage – with Stinging Nettle, standardized Pygeum bark extract, and zinc.

Prostate 700+™ combines standardized extract of Saw Palmetto with concentrated Nettle root extract, and pumpkin seed oil.

600+ Prostate Maintain™ combines a whole herb form of Saw Palmetto for a regular maintenance dosage with Active Aminos™, Zinc, and a blend of traditional herbs.

Saw Palmetto, 500 mg whole herb

Lycopene 30 mg & 10 mg


Which Prostate Formula is Best For You?

| | | | |
| --- | --- | --- | --- |
| Nature's Life® Formula/Per Serving | 600 | 700 | 800 |
| Saw Palmetto | 600 mg | 213 mg* | 160mg* |
| Pumpkin Seed Extract | 50 mg | 267 mg* | |
| Nettle Root Extract | | 400 mg | 150mg |
| Pygeum Bark Extract | 10 mg | | 50 mg |



--
Vitanet &reg



(https://vitanetonline.com:443/forums/Index.cfm?CFApp=1&Message_ID=368)

---

Glycerylphosphorylcholine


Date: May 24, 2005 10:05 AM
Author: Darrell Miller (dm@vitanetonline.com)
Subject: Glycerylphosphorylcholine


Dietary supplement

Abstract A dietary supplement for promoting healthy hormonal balance in adult human subjects, and especially in elderly subjects, that comprises a secretagogue for stimulating the release by the pituitary, and the conversion by to Insulin-Like G, in combination with 7-keto dehydroepiandosterone (7-keto DHEA). The dietary supplement also includes other interacting ingredients for delivering antioxidants for retarding damage at the cellular level caused by the presence of free radicals, and natural herbs for promoting physiological health.

Other References Jamieson, J. et al., "The Role of Intermediates as an Alternative to High Injections," American College for Advancement in Medicine, (Oct. 30, 1997).

Claims

What is claimed is:

L-lysine monohydrochloride, glycine, and gamma aminobutyric acid.



--
VitaNet&reg
VitaNet &reg Staff




Solaray - Ultimate Nutrition - Actipet Pet supplements - Action Labs - Sunny Greens - Thompson nutritional - Natural Sport - Veg Life Vegan Line - Premier One - NaturalMax - Kal





(https://vitanetonline.com:443/forums/Index.cfm?CFApp=1&Message_ID=99)

---

Sytrinol -- Natures way to lowering cholesterol up to 40%


Date: May 20, 2005 12:12 PM
Author: Darrell Miller (dm@vitanetonline.com)
Subject: Sytrinol -- Natures way to lowering cholesterol up to 40%


In a Lab experiment, cholesterol was lowered by 40%

Abstract

Formulations contg. citrus polymethoxylated flavones (PMF), mainly tangeretin, or citrus flavanone glucosides hesperidin and naringin were evaluated for blood cholesterol-lowering potential in hamsters with diet-induced hypercholesterolemia. PMF metabolites were also investigated. Diets contg. 1% PMF decreased blood serum total and very-low-d. lipoprotein (VLDL) + LDL cholesterol by 19-27 and 32-40%, resp., and decreased serum triacylglycerol levels. Comparable decreases were achieved by feeding 3% mixt. of hesperidin and naringin (1:1), implying lower hypolipidemic potency of the hesperidin/naringin mixt. vs. PMF. HPLC-MS anal. identified high blood serum, liver, and urine concns. of tangeretin metabolites, including dihydroxytrimethoxyflavone and monohydroxytetramethoxyflavone glucuronides and aglycons. The total liver concns. of tangeretin derivs. corresponded to hypolipidemic concns. of intact tangeretin in earlier expts. in vitro. PMF may be novel flavonoids with cholesterol- and triacylglycerol-lowering potential. Elevated liver levels of PMF metabolites may be directly responsible for their hypolipidemic effects in vivo.


--


VitaNet

&reg VitaNEt &reg Staff





Solaray - Ultimate Nutrition - Actipet Pet supplements - Action Labs - Sunny Greens - Thompson nutritional - Natural Sport - Veg Life Vegan Line - Premier One - NaturalMax - Kal

(https://vitanetonline.com:443/forums/Index.cfm?CFApp=1&Message_ID=82)

---

Fenugreek and Cinnamon to lower blood sugar ...


Date: May 18, 2005 09:27 AM
Author: Darrell Miller (dm@vitanetonline.com)
Subject: Fenugreek and Cinnamon to lower blood sugar ...


Fenugreek and cinnamon have had extensive studies devoted to their anti-diabetic properties. The major action of fenugreek may be via blockage of glucose absorption [35]. Cinnamon has been shown to have insulin-like action [38] and affect insulin signalling [39]. There is little association of diabetes treatment with cumin, pumpkin seed and oregano [35], although animal studies do suggest that cumin may lower circulating lipid levels in diabetic rats [40]. The long-term safety of these condiments in the food supply suggests the possibility of daily use over the long haul to prevent or ameliorate insulin resistance and perhaps even increase useful lifespan [1,41]. Previous studies with other natural products have suggested this potential [42]. Future studies are necessary to test the veracity of this hypothesis.

Control blood sugar and possibly increase or extend quality of Life and length of life.



--
VitaNet &reg
VitaNet &reg Staff


(https://vitanetonline.com:443/forums/Index.cfm?CFApp=1&Message_ID=70)

---




Date: May 13, 2005 08:38 AM
Author: Darrell Miller (dm@vitanetonline.com)


Sulforaphane Stimulates the Body's Cancer-Fighting Enzymes

Secret Weapon Against Cancer Found in Broccoli Sprouts

by Richard Conant, L.Ac, C.N.

The health benefits of vegetables were known historically, long before researchers began seeing a connection between vegetable consumption and cancer prevention. Over the last twenty years, evidence concerning this connection has steadily accumulated. The latest and most promising findings reveal that specific vegetable constituents—"phytochemicals" to use current scientific parlance— enhance the body's defenses against cancer.

This article will focus on one phytochemical in particular, a sulfur-containing compound called "sulforaphane." Found in Cruciferous vegetables such as broccoli, sulforaphane may prove to be one of our most powerful cancer prevention allies. Recent studies have shown that sulforaphane stimulates, or "induces," "Phase two enzymes." These enzymes are an integral part of the body's elaborate detoxification system that renders carcinogens inactive. This detoxification system turns carcinogens and other toxic substances into harmless molecules that are excreted from the body.

We need not fear carcinogens—the body is equipped to deal with them.

These findings, coupled with an appreciation of the body's ability to defend itself against carcinogens, have the potential to dramatically change the way we look at cancer and substances in the environment that "cause" cancer. We need to minimize unnecessary exposure to carcinogens, and the staggering quantity of hazardous chemicals in the environment remains an urgent health concern, for cancer and many other health problems. But, knowing the body is equipped with the means to defend itself against toxins, we do not need to fear carcinogens as perhaps we have in the past.

The natural world is full of carcinogens.

What's more, even if you eat 100 percent organic food and live in a environment free of toxic man-made chemicals, you are still being exposed to carcinogens every day of your life. Food is the primary route of this exposure. Plants, for their own defense, produce over 99% of all the pesticides in agricultural products.1 Almost all foods—in their natural state—contain tiny amounts of naturally-occurring, potentially carcinogenic chemicals.

The point is not to trivialize the concern over environmental toxins. The point is that the natural world is full of toxins that are not man-made. These substances have been around since before we appeared, which is why we have evolved with a highly efficient system for neutralizing them before they can damage our cells and initiate the complex process that produces cancer.

Broccoli sprouts are a concentrated source of cancer-fighting sulforaphane.

We cannot avoid carcinogens. What we can do is support our internal detoxification system. Sulforaphane is a powerful tool in this effort. We can start by following the often-repeated advice to eat a variety of vegetables every day, and include broccoli in our menu.

There is an even richer source of sulforaphane than broccoli itself. In September 1997, a group of scientists at the Johns Hopkins University School of Medicine made a breakthrough discovery— broccoli sprouts contain ten to one hundred times more sulforaphane than mature broccoli.2 Vegetable sprouts are generally regarded as exceptionally healthy foods. Broccoli sprouts now look like a shining star, especially when it comes to cancer prevention.

For those lacking the time or inclination to keep a fresh supply of broccoli sprouts on hand, broccoli spouts have been processed into an extract that is even more concentrated in sulforaphane. More on this later.

What have researchers learned about broccoli consumption and cancer rates?

More than 200 epidemiological studies—studies which track groups of people over time to uncover realtionships between variables such as diet and the incidence of disease—have invesitgated the connections between vegetable consumption and various forms of cancer.1 It should be understood that findings from epidemiological research are generally not regarded as conclusive; these studies are not controlled, and often use data gleaned from questionnaires, which are an imprecise method of gathering information. (In the case of diet questionnaires, for example, the study subjects may or may not record their food intakes with 100 percent accuracy.)

Epidemiological studies look for trends. To be credible, these trends need to show up consistently, in different population groups. Findings from the vegetable intake/cancer studies easily meet these criteria; the number of studies is large and the trend is consistent—vegetable consumption is strongly associated with a lower risk of developing cancer.

What about broccoli in particular? A paper published in the September 1996 issue of Cancer Epidemiology, Biomarkers & Prevention analyzes epidemiological data gathered from 94 studies concerning the cancer preventive effect of brassica vegetables.3 (The Brassica genus, part of the Cruciferae family, includes broccoli, cabbage, kale, cauliflower and brussels sprouts.) The data suggest that broccoli consumption reduces the risk of some of the most feared forms of cancer, including stomach and lung cancer.

Now, to put these data into a balanced perspective, the researchers point out that in most of the studies reviewed, brassica vegetable consumption was reported as part of the total vegetable intake. "In hardly any epidemiological studies was the effect of brassica vegetables separated from the effect of total vegetables or other vegetables by adjusting for consumption of these variables. Therefore, it is difficult to sort out whether the observed observation was attributable to brassica vegetables, to vegetables as a whole, or to other vegetables," they noted.

This uncertainty is a good example of why epidemiological studies alone do not give us open and shut conclusions. But the paper also adds that the apparent anti-cancer effect of brassica vegetables agrees with "the results of experimental studies in which brassica vegetables reduced mammary tumor incidence, hepatic tumor size, numbers of tumors per liver, tumor frequency, and the number of pulmonary metastases when given to rodents before or after a carcinogen insult."3

When you put together a plausible trend from epidemiological research with results of experimental studies that agree with the trend, and then add additional research that reveals the underlying mechanism for these observations, a clear picture begins to take shape. And, indeed, we now have a fairly good idea as to just how brassica vegetables, especially broccoli, help prevent cancer.

How sulforaphane helps prevent cancer from developing.

To see how sulforaphane works, let's look at a brief overview of the body's detoxification system.

The detoxification of carcinogens and other toxic substances takes place in the liver, and involves two distinct enzyme-driven processes or "phases". Phase one enzymes neutralize toxins by various routes. Some of these convert toxins into substances that are immediately eliminated. However, other Phase one steps convert toxins into intermediate products which are carcinogenic themselves, and require further treatment before they can be excreted. Phase two enzymes do this vital job. Phase two enzymes deactivate these carcinogenic metabolites of Phase one, and the final breakdown product is then eliminated once and for all. (For an excellent review of this subject, see Encyclopedia of Natural Medicine, by Drs. Michael Murray and Joseph Pizzorno.4)

Phase two is critical. If Phase one is in good working order, but Phase two is not, the potential threat from carcinogens increases. It is vitally important to keep Phase two operating well. This is where sulforaphane plays its cancer preventive role. Sulforaphane is a powerful inducer of Phase two enzymes.5,6

Broccoli sprouts-the ideal source of sulforaphane

Sulforaphane is one among a group of phytochemicals called "isothiocyanates." (These occur in brassica vegetables largely as "glucosinolates," which are precursors for isothiocyanates2,12 When the plant is crushed, glucosinolates are converted to isothiocyanates.) Sulforaphane induces Phase two enzymes exclusively, leaving Phase one enzymes alone. This means it helps reduce the load of carcinogenic Phase one intermediates without adding to the load by stimulating Phase one.8,9

As reported by the Johns Hopkins University research group, broccoli sprouts are an "exceptionally" rich source of sulforaphane (in the form of "glucoraphanin, sulforaphane's glucosinolate precursor). And broccoli sprouts have another advantage over mature broccoli. They contain almost no indole glucosinolates, phytochemicals present in mature broccoli that "can enhance tumorogenesis."2

Broccoli sprouts as an extract, now available as a dietary supplement, takes the concentration of sulforaphane to the next level. This recently developed nutraceutical product contains a potent 20 to 1 extract of three-day old fresh broccoli sprouts.

One 125 mg capsule supplies the same amount of sulforaphane as 125 grams, or about 5 ounces, of mature broccoli. Taking just one capsule a day is like eating two pounds of broccoli per week, which equals the intake of cruciferous vegetables believed necessary to obtain their health benefits.

References

1. Steinmetz, K.A. Potter, J.D. Vegetables, fruit, and cancer prevention: A review. J Am Diet Assoc. 1996;96:1027-1039.

2. Fahey, J.W., Zhang, Y., Talalay, P. Broccoli sprouts: An exceptionally rich source of inducers of enzymes that protect against chemical carcinogens. Proc. Natl. Acad. Sci. 1997; 94:10367-10372.

3. Verhoeven, D.T.H., et. al. Epidemiological studies on brassica vegetables and cancer risk. Cancer Epidemiology, Biomarkers & Prevention 1996;5:733-48.

4. Murray, M. Pizzorno, J. Encyclopedia of Natural Medicine. Rocklin, CA: Prima Publishing;1998:110-120.

5. Zhang, Y. Talalay, P, Cho, C., Posner, G.H. A major inducer of anticarcinogenic protective enzymes from broccoli: Isolation and elucidation of structure. Proc. Natl. Acad. Sci. 1992;89:2399-2403.

6. Gerhäuser, C. et. al. Cancer chemopreventive potential of sulforamate, a novel analogue of sulforaphane that induces phase 2 drug-metabolizing enzymes. Cancer Research 1997;57:272-78.

7. McDanell, R., McLean, A.E.M., Hanley, A.B., Heaney, R.K., Fenwick, G.R. Chemical and biological properties of indole glucosinolates (glucobrassicins): A review. Fd. Chem. Toxic. 1988;26(1):59-70.

8. Talalay, P. Mechanisms of induction of enzymes that protect against chemical carcinogenesis. in Advances in Enzyme Regulation, Vol. 28, Weber, G., Ed., 1989: Pergamon Press.

9. Prochaska, H.J. Santamaria, A.B., Talalay, P. Rapid detection of enzymes that protect against carcinogens. Proc. Natl. Acad. Sci. 1992;89:2394-98.



--
VitaNet&reg
VitaNet &reg Staff


(https://vitanetonline.com:443/forums/Index.cfm?CFApp=1&Message_ID=46)

---

Garlic Supplements...


Date: May 12, 2005 01:08 PM
Author: Darrell Miller (dm@vitanetonline.com)
Subject: Garlic Supplements...


(https://vitanetonline.com:443/forums/Index.cfm?CFApp=1&Message_ID=44)

---

Under-Reported (and Underappreciated) Cholesterol control.


Date: May 12, 2005 10:00 AM
Author: Darrell Miller (dm@vitanetonline.com)
Subject: Under-Reported (and Underappreciated) Cholesterol control.


Under-Reported (and Underappreciated) Solutions for Cholesterol and Triglyceride Control

by Richard Conant, L.Ac., C.N.

Fat and human existence are inseparable. Setting aside the fear and loathing over fat in the body that pervades our culture, we understand that fat is our friend. We cannot live without fat.

The human body contains many different kinds of fats and fat-like molecules. Collectively known as "lipids" these fatty substances include fatty acids, lipoproteins, phospholipids, glycolipids, triglycerides, steroid hormones and the infamous, dreaded cholesterol.

Lipids (fats) are found everywhere in the body, performing a variety of vital functions. The brain is a fat-rich organ. Brain neurons and all other nerve cells are protected by a myelin sheath, made largely out of fatty material. Cell membranes consist almost entirely of phospholipids (lipids that contain phosphorus) arranged in a sandwich-like double layer embedded with proteins. Sex hormones are lipids, belonging to the group of complex lipid molecules known as "steroids." Vitamin D is a lipid.

The body stores and transports fatty acids in the form of triglycerides. A triglyceride contains three fatty acid molecules, which have a chain-like structure, linked to glycerol. (There are also mono- and di-glycerides, which have one and two fatty acid chains, respectively, attached to glycerol.)

Like many other things necessary to life, fat is a two-edged sword. Fat insulates us from the cold, cushions and protects our vital organs and serves as a storehouse for energy. Yet, when present in excess to the point of obesity, fat threatens health, happiness, self-esteem, social standing and longevity. The same is true of other lipids, most notably triglycerides and cholesterol. Transported throughout the body in the bloodstream, these essential lipids become a health liability when the blood contains too much of them.

Keeping fat in it its proper place, not eliminating or drastically reducing it, is the goal we should seek. In the blood, lipids must be maintained at healthy levels and ratios. When they are, an important foundation of good health is established.

How do we keep the blood lipids we need——triglycerides and the various forms of cholesterol——balanced at healthy levels? Diet and exercise are indispensable, these basics must come first. Along with the recommended dietary practices, a number of nutritional approaches offer help for maintaining healthy blood lipids. We will now give several of these a closer look.

In 1990, an herb used for centuries in the Far East was introduced to U.S. consumers. This herb, called "gum guggul," is proving to be one of the most effective natural cholesterol-lowering agents ever discovered. It also brings triglycerides down and raises HDL, the "good" cholesterol. The changes are substantial; gum guggul single-handedly normalizes the entire blood lipid profile, even in people with high starting levels of cholesterol and triglycerides.

Gum guggul, also called simply "guggul," is a gummy resin tapped from the Commiphora tree. A cousin of myrrh gum, guggul has been used by Ayurvedic herbalists of India for at least 3,000 years; texts dating from around 1,000 B.C. mention the herb. Guggul was traditionally given for rheumatism and poor health caused by excess consumption of fatty foods. One ancient Sanskrit text describes in detail what happens in the body when blood fats are out of balance, due to sedentary lifestyle and overeating. The name of this condition has been translated as "coating and obstruction of channels."

Intrigued by the obvious similarity between "coating and obstruction of channels" and arteries clogged by fatty plaque, Indian researchers initiated a series of experimental and clinical studies in the 1960's to see if gum guggul would lower excess blood lipids.1 Both human and animal studies consistently showed cholesterol and triglyceride reductions.

Detailed pharmacological studies showed that guggul's lipid-lowering effects are produced by compounds in the resin called "guggulsterones."2 An Indian pharmaceutical firm then patented a standardized extract of gum guggul under the trade name "Gugulipid." The product contains a uniform 2.5 percent guggulsterones, which is higher than guggul resin in its natural state.

Because Gugulipid guarantees the necessary intake of guggulsterones needed for blood fat reduction, it has become the product used in clinical research. Phase I efficacy safety trials and Phase II efficacy trials have yielded more positive data.3,4,5 Most of the studies on gum guggul have used relatively small numbers of subjects; this tends to make mainstream medical scientists reluctant about natural remedies. A large, well-publicized double-blind Gugulipid trial on 400 to 500 people would go a long way toward giving this herb the credibility it deserves.

Another effective natural solution for blood fat control that should be better known is a relative of pantothenic acid (vitamin B5). Pantethine is the active form of pantothenic acid in the body. Pantethine forms CoA, an essential co-enzyme for utilization of fat. CoA transports "active acetate," an important byproduct of fat metabolism that provides fuel for generating cellular energy. By promoting the burning of fats for energy, pantethine helps keep triglyceride levels down.6 Pantethine also helps regulate cholesterol production, by facilitating the conversion of fat into other lipid-based molecules needed in the body.6

Japanese researchers began studying the effect of pantethine on blood fats nearly twenty years ago. They reported their promising results at the Seventh International Symposium on Drugs Affecting Lipid Metabolism, held in Milan, Italy in 1980.7 Few in the medical or scientific communities took notice. Italian researchers followed up with several small clinical trials that confirmed the preliminary reports.6,8,9 An excellent cholesterol and triglyceride lowering agent that is safe and free of side-effects, pantethine remains, for the most part, ignored by mainstream science, although its usage is growing in alternative medicine circles. Pantethine it will no doubt prove to be one of the most important supplements for maintaining healthy blood fat levels.

When taken in high enough doses, niacin (vitamin B3) substantially lowers cholesterol. This has been known to medical science for many years.10 studies on niacin as a cholesterol-lowering agent go back to the 1950's. There was a fair amount of initial enthusiasm for niacin because it improves, unlike most lipid-lowering drugs, all parameters of the blood lipid profile. Niacin reduces total cholesterol, LDL cholesterol and triglycerides. It also raises HDL cholesterol quite well. Interest in niacin has faded, in part because the necessary dose, 1200 milligrams a day or more, can cause flushing and gastrointestinal disturbances. Very high doses may be harmful to the liver if taken for too long.

There is a solution to the side-effect problem with niacin which, again, has failed to gain widespread attention. Inositol hexanicotinate is a flush-free form of niacin composed of six niacin molecules bonded to one molecule of inositol, another B-complex nutrient. Absorbed as an intact structure, inositol hexanicotinate is metabolized slowly, releasing free niacin into the bloodstream over a period of hours following ingestion.11 Inositol hexanicotinate has all the benefits of niacin for controlling blood fats. The flushing effect of ordinary niacin, which metabolizes much more rapidly, does not occur. Taking as much as four grams per day has not been reported to raise liver enzymes or cause other side-effects, but prudence dictates that people with liver problems should avoid very high doses of inositol hexanicotinate, or any form of niacin.12

We often think of vitamin E as synonymous with d-alpha tocopherol. Vitamin E is actually a whole family of compounds that includes various tocopherols and a group of lesser known but highly beneficial substances called "tocotrienols." All have vitamin E activity. Tocotrienols are similar in chemical structure to tocopherols, but they have important differences which give them unique and highly beneficial properties for human health.

Vitamin E is one of the most recognized antioxidants, nutrients that deactivate potentially toxic byproducts of oxygen metabolism known as free radicals. Vitamin E neutralizes peroxides, which result from the free radical oxidation of lipids, making it a key antioxidant in cell membranes. While d-alpha tocopherol has generally been regarded as the form of vitamin E with the strongest antioxidant activity, tocotrienols are even stronger.

The tocotrienol story is another example of a natural product slow to gain recognition. A Univeristy of California research team discovered that d-alpha tocotrienol is over six times more effective than d-alpha tocopherol at protecting cell membranes against free radical damage.13 In the presence of vitamin C, which recycles vitamin E-like compounds, its antioxidant activity is 40 to 60 times higher than d-alpha tocopherol. This study was published in 1991. Its safe to say few cardiac physicians know about tocotrienols, and we have yet to see 60 Minutes do a piece on "the powerful new form of vitamin E."

It would be a tremendous service to public health if they did, because the benefits of tocotrienols go far beyond their stellar antioxidant ability. Tocotrienols also lower total cholesterol and LDL, by impressive percentages. In one double-blind controlled study, tocotrienols reduced total cholesterol by 16 percent and LDL by 21 percent after twelve weeks. Another study recorded drops of 15 to 22 percent in total cholesterol along with 10 to 20 percent decreases in LDL levels.14 Now appearing on health food store shelves, tocotrienols are a health-protecting nutrients whose long overdue time has come. Derived from food oils such as palm oil and rice bran oil, tocotrienols have the same lack of toxicity as ordinary vitamin E.

References

1. Satyavati, G. Gugulipid: a promising hypolipidaemic agent from gum guggul (Commiphora wightii). Economic and Medicinal Plant Research 1991;5:47-82.

2. Dev, S. A modern look at an age-old Ayurvedic drug—guggulu. Science Age July 1987:13-18.

3. Nityanand, S., Srivastava, J.S., Asthana, O.P. Clinical trials with gugulipid. J. Ass. Physicians of India 1989;37(5):323-28.

4. Agarwal, R.C. et. al. Clinical trial of gugulipid—a new hypolipidemic agent of plant origin in primary hyperlipidemia. Indian J Med Res 1986;84:626-34.

5. 'Gugulipid' Drugs of the Future 1988;13(7):618-619.

6. Maggi, G.C., Donati, C., Criscuoli, G. Pantethine: A physiological lipomodulating agent, in the treatment of hyperlipidemias. Current Therapeutic Research 1982;32(3):380-86.

7. Kimura, S., Furukawa, Y., Wakasugi, J. Effects of pantethine on the serum lipoprotiens in rats fed a high cholesterol diet (Abstract) Seventh International Symposium on Drugs Affecting Lipid Metabolism, Milan, Italy, 1980.

8. Arsenio, L. Bodria, P. Effectiveness of long-term treatment with pantethine in patients with dyslipidemia. Clinical Therapeutics 1986;8(5):537-45.

9. Avogaro, P. Bittolo Bon, G. Fusello, M. Effect of pantethine on lipids, lipoproteins and apolipoproteins in man. Current Therapeutic Research 1983;33(3):488-93.

10. Crouse, J.R. New developments in the use of niacin for treatment of hyperlipidemia: new considerations in the use of an old drug. Coronary Artery Disease 1996;7(4):321-26.

11. Welsh, A.L. Ede, M. Inositol hexanicotinate for improved nicotinic acid therapy. International Record of Food Medicine 1961;174(1):9-15.

12. "Inositol hexaniacinate" (Monograph). Alternative Medicine Review 1998;3(3):222-3.

13. Serbinova, E., et. al. Free radical recycling and intramembrane mobility in the antioxidant properties of alpha-tocopherol and alpha tocotrienol. Free Radical Biology and Medicine 1991;10:263-275.

14. Qureshi, N. Qureshi, A.A. Tocotrienols: Novel Hypercholesterolemic Agents with Antioxidant Properties. in 'Vitamin E in Health and Disease' Lester Packer and Jürgen Fuchs, Editors. 1993; New York: Marcel Dekker, Inc.

Control Cholesterol with the following Supplements





--
VitaNet&reg
VitaNet &reg Staff


(https://vitanetonline.com:443/forums/Index.cfm?CFApp=1&Message_ID=30)

---

Guggul – New Benefits for Heart Health


Date: May 11, 2005 09:00 PM
Author: Darrell Miller (dm@vitanetonline.com)
Subject: Guggul – New Benefits for Heart Health


Gum Guggul–New Benefits for Heart Health from an Age-Old Herb

by Richard Conant, L.Ac., C.N.

The 1990's have seen a growing interest in herbs from India's ancient Ayurvedic tradition. One Ayurvedic herb in particular, "gum guggul," stands at the forefront, thanks to its rather remarkable benefits for the heart and cardiovascular health. A relative of myrrh and frankincense, gum guggul is a resin tapped from India's Commiphora mukul tree. Known more commonly in the Far East as simply "guggul," the herb has proven to be one of the most effective natural cholesterol-lowering agents ever discovered. Cholesterol reductions with guggul can be twenty percent or higher, and the herb also raises HDL, the more beneficial form of cholesterol. Studies also show guggul may help prevent atherosclerosis, by retarding the formation of fatty, cholesterol-laden deposits in blood vessel tissues.

Recent research on guggul has revealed that guggul also blocks the oxidation of LDL cholesterol, by acting as an antioxidant. LDL, which carries cholesterol from the liver to the rest of the body, is generally regarded as a key element in the development of atherosclerosis. But only when it is oxidized by free radicals does LDL accumulate in arteries. It its unoxidized or "native" state, LDL is more or less benign. Checking LDL oxidation is vital to keeping blood vessels free of plaque.1 (This is one of the major reasons why antioxidants are so important.) Guggul, by both lowering blood cholesterol and acting against LDL oxidation, now stands out as one of the world's most valuable herbs for heart health.

Guggul first caught the attention of the scientific world in1966, thanks to an Indian medical researcher who submitted a doctoral thesis on gum guggul.2 Her interest had been kindled by references to the herb in a centuries-old Ayurvedic text. Apparently, poor cardiovascular health and atherosclerosis were a problem back then just as they are today. Translated from Sanskrit, this text describes, in elegant detail, a condition called "coating and obstruction of channels." The cause, according to the ancient writers? Faulty metabolism due to overeating of fatty foods and lack of exercise. Death was said to be the end result of leaving this condition uncorrected. The recommended treatment plan emphasized diet and herbs, chiefly gum guggul.3

References to guggul in ancient literature actually go back even farther. The herb is mentioned in the Vedas, the holy scriptures of India believed to be anywhere from 3,000 to 10,000 years old. One stanza is translated as follows: "Disease (consumption) does not afflict and the curse never affects whom the delicious odor of the healing Guggul penetrates (spreads). The diseases also flee away in all directions from him like horses and deer, O Gugulu! Either born from Sindhu or from the sea. I chant your name for the removal of diseases."3

Struck by the obvious similarity between "coating and obstruction of channels" and atherosclerosis, the Indian researcher decided to study gum guggul's effect on blood fats in rabbits. Over a two-year period, the animals were fed hydrogenated vegetable oil to artificially raise their cholesterol levels. Guggul was administered to one group of rabbits, while the rest served as controls. At the end of the study the rabbits given guggul had normal cholesterol and blood lipid levels. Their arteries showed no fatty streaks or plague deposits. This caught the attention of the Indian scientific community, and numerous clinical trials ensued, both on animals and humans. In study after study, guggul consistently produced substantial reductions in cholesterol and triglyceride levels, while raising HDL.

The active ingredients in guggul are a group of natural plant sterols. Among these, substances called "guggulsterones" are the most important ingredients for the cholesterol and blood fat lowering properties of guggul, with the other sterols acting as a synergistic supporting cast.4 A number of mechanisms are suggested, although not definitely proven, for how the herb works; these include reducing the synthesis of cholesterol in the liver, enhancing cholesterol removal from the gut, stimulating thyroid function and increasing the number of receptors in the liver for uptake of LDL.3,5

Guggul extracts are now standardized for guggulsterone content. The herb naturally contains about 2 percent guggulsterones. Quality extracts contain a minimum of 2.5 percent, which assures the user is getting a product potent enough to produce results. Since the late 1980's clinical trials have used the standardized extract.6,7,8 The product is readily available in the U.S.

The ability of guggulsterones to prevent oxidation of LDL was discovered in a 1997 study done by scientists at the Central Drug Research Institute in Lucknow, India.9 This study sheds light on how guggul works against "coating and obstruction of channels." Remember that oxidized LDL forms the plaque that coats and eventually obstructs blood vessels. The researchers mixed LDL from human blood with a free radical promoting agent, either alone or in combination with guggulsterones. Samples were then analyzed for the presence LDL oxidation byproducts. The results showed that guggulsterones strongly protect LDL from being oxidized. Guggulsterones block the formation of hydroxyl radicals, a potent type of free-radical that attacks cell membranes.

Guggulsterones may also help keep the heart muscle itself healthy. When the heart muscle is deprived of oxygen, a condition known as "myocardial ischemia," it can be severely damaged by free radicals. The body tries to counter this with SOD, a key enzyme present in cells that neutralizes free radicals. SOD levels are significantly reduced in damaged heart tissues. Guggulsterones have been found to reverse this decrease by more than two-fold.10

Like the writer of that age-old verse found in the Vedas, contemporary herbalists hold gum guggul in the highest regard. Backed as it is by scientific research linked to centuries of traditional use, gum guggul has a bright future as a natural resource for maintaining normal cholesterol and blood fats, and for protecting heart health.

References

1. Heinecke, J.W. Free radical modification of low density lipoprotein: mechanisms and biological consequences. Free Radical Biology & Medicine 1987;3:65-73.

2. Satyavati, G.V. Effect of an indigenous drug on disorders of lipid metabolism with special reference to atherosclerosis and obesity (Medoroga) M.D. thesis (Doctor of Ayurvedic Medicine). Banaras Hindu University, varanasi, 1966.

3. Satyavati, G. Gugulipid: a promising hypolipidaemic agent from gum guggul (Commiphora wightii). Economic and Medicinal Plant Research 1991;5:47-82.

4. Dev, S. A modern look at an age-old Ayurvedic drug-guggulu. Science Age July 1987:13-18.

5. Singh, V. et. al. Stimulation of low density lipoprotein receptor activity in liver membrane of guggulsterone treated rats. Pharmacological Research 1990;22(1):37-44.

6. Nityanand, S., Srivastava, J.S., Asthana, O.P. Clinical trials with gugulipid. J. Ass. Physicians of India 1989;37(5):323-28.

7. Agarwal, R.C. et. al. Clinical trial of gugulipid-a new hypolipidemic agent of plant origin in primary hyperlipidemia. Indian J Med Res 1986;84:626-34.

8. 'Gugulipid' Drugs of the Future 1988;13(7):618-619.

9. Singh, K., Chandler, R. Kapoor, N.K. Guggulsterone, a potent hypolipidaemic, prevents oxidation of low density lipoprotein. Phytotherapy Research 1997;11:291-94.

10. Kaul, S. Kapoor, N.K. Reversal of chnages of lipid peroxide, xanthine oxidase and superoxide dismutase by cardio-protective drugs in isoproterenol induced myocardial necrosis in rats. Indian Journal of Experimental Biology 1989;27:625-627.





--
VitaNet&reg
VitaNet&reg Staff


(https://vitanetonline.com:443/forums/Index.cfm?CFApp=1&Message_ID=27)

---

Phosphatidylserine––A Nutrient for Mental Fitness...


Date: May 11, 2005 10:26 AM
Author: Darrell Miller (dm@vitanetonline.com)
Subject: Phosphatidylserine––A Nutrient for Mental Fitness...


Phosphatidylserine––A Nutrient for Mental Fitness, an Anti-aging Nutrient for the Brain

by Richard Conant, L.Ac., C.N.

As baby boomers age and the senior population swells, more and more people are faced with the impact of aging on the brain. Loss of memory and thinking ability ranks high among aging's most debilitating consequences. Gradual memory loss in people over fifty, when not caused by a specific neurological disease or other medical problem, is defined as "age associated mental impairment" or "AAMI."1





--
VitaNEt&reg
VitaNet&reg Staff

(https://vitanetonline.com:443/forums/Index.cfm?CFApp=1&Message_ID=26)

---




Date: May 09, 2005 11:35 AM
Author: Darrell Miller (dm@vitanetonline.com)


(https://vitanetonline.com:443/forums/Index.cfm?CFApp=1&Message_ID=15)

---

Source Naturals® Phosphatidyl Serine Retains High Potency


Date: May 09, 2005 09:54 AM
Author: Darrell Miller (dm@vitanetonline.com)
Subject: Source Naturals® Phosphatidyl Serine Retains High Potency


Source Naturals® Phosphatidyl Serine Retains High Potency

Formulation Guarantees Most Shelf Stable Product in Soft Gels

Scotts Valley, California - November 5, 2003 - Source Naturals, creators of the highly acclaimed line of health and wellness supplements, is touting its improved form of Phosphatidyl Serine (PS) soft gels as the most shelf-stable PS available. The activity of PS was investigated by the makers of Leci-PS®, and two critical aspects were identified which influence the concentration of PS in soft gels. First, an enzyme used in the manufacture of PS must be eliminated prior to encapsulation, because this enzyme reacts with glycerol (in the gelatin), causing a degradation of PS. Second, it was found that moisture from the gelatin shell must be blocked from migrating into the capsule fill, because the presence of water in the PS fluid will cause a further loss of content.

The new, patent-pending Leci-PS® 20V blend, introduced in Source Naturals Phosphatidyl Serine Complex soft gels, contains an advanced PS formulation, 100% free of residual enzyme activity, which continually inhibits moisture migration. While nearly all other PS soft gels lose potency while sitting on the shelf, Source Naturals' new Leci-PS® soft gels remain stable.

PS is best known for its ability to reverse the effects of age-related cognitive decline and loss of memory, as well as playing a vital role in other brain functions. Phosphatidyl serine has also been shown to reduce stress and depression. PS is found naturally in soy beans, green leafy vegetables, rice and certain meat products. However, consuming an effective amount of PS simply through food is difficult, because the typical American diet includes many refined and processed foods, resulting in a loss of PS content.

"The natural PS content in soybeans is quite low. Approximately 3 kg of soybeans would have to be consumed to attain 100 mg of PS," said Stephen Sturm, Senior Project Manager in Product Development at Source Naturals. "We recommend supplementing the diet with 100 to 300 mg of our pure PS per day. This supplementation is especially beneficial for vegetarians, people on low-fat or low-cholesterol diets, and the elderly."

Source Naturals' PS is derived strictly from plant sources, and manufactured by the company that pioneered the use of plant-based PS. Numerous animal studies and human clinical trials have proven that soy-derived PS is just as efficacious as bovine-derived PS for mental decline. A clinical trial by Crook (1998) showed that three months of supplementation has effects on memory and cognition that are comparable to those of bovine-derived PS, with results even slightly favoring the soy-derived Leci-PS®.

--
VitaNet&reg
VitaNet&reg Staff

(https://vitanetonline.com:443/forums/Index.cfm?CFApp=1&Message_ID=12)
VitaNet ® LLC. Discount Vitamin Store.
Back to top